By HOWARD BERGER
ST. LOUIS (Apr. 30) – After nearly three weeks on the Stanley Cup playoff trail – my itinerary moving me, thus far, from Toronto to Vancouver to Los Angeles to Phoenix to Vancouver to Toronto [for laundry] to Fort Lauderdale to St. Louis (via Charlotte) – I needed a "maintenance" day on Sunday here in Missouri. There is still the bulk of three playoff rounds to cover for NHLHomeIce on Sirius-XM Radio and BergerBytes.ca – I don't want pallor to overcome me before the silver mug is raised in early-June.
As such, I took it very easy around the hotel; did a bit of shopping nearby; watched both hockey games on TV, and fashioned these thoughts for your perusal:
MORE LATE NIGHTS AHEAD…
Nothing I've seen early in the Western Conference semifinals has altered my pre-series choice of the consensus underdogs – Los Angeles and Phoenix – advancing to the penultimate round of the Stanley Cup tournament. I made that pick for what I considered an obvious reason: goalies Jonathan Quick of L.A. and Mike Smith of the Coyotes have been the top performers in the post-season (rivaled closely by Claude Giroux of Philadelphia).
Quick was the story of Game 1 here in St. Louis on Saturday – a 3-1 Los Angeles triumph during which the Kings' goalie had to be competent but not out of his mind. Oddly, the Blues turned in a rather tepid performance on home ice, deriving virtually no momentum from scoring the first goal midway through the opening period. A shorthanded tally that came out of nowhere by defenseman Matt Greene late in the second period sucked the wind out of the Blues and their fans – L.A. remaining unbeaten in four road games this spring. Just about everyone expects the Blues to rebound with a great deal more energy in Game 2 later tonight and the Kings will need to ramp up their effort as well.
ST. LOUIS BLUES SHOULD BE IN DESPERATION MODE WHEN THEY FACE OFF AGAINST THE LOS ANGELES KINGS LATER TONIGHT IN GAME 2 OF THE WESTERN CONFERENCE SEMIFINAL AT SCOTTRADE CENTER. A SWEEP OF THE FIRST TWO MATCHES ON THE ROAD WILL ALL BUT GUARANTEE L.A. A SPOT IN THE CONFERENCE CHAMPIONSHIP. 
In Phoenix, the Coyotes are proving the revelation of these playoffs. Though Smith has been spectacular on a number of occasions, his teammates have been able to come through during the rare moments when he isn't the story. That's exactly what happened in Game 2 of the Conference semifinal against Nashville last night at Jobing.com Arena. The Predators have fallen apart defensively in the series – primarily because Phoenix is capable of taking it up a notch or two in front of Smith. Those that suggest the Coyotes are a one-man team were again proven wrong in Game 2: the clubs trading scoring chances – and goals – until early in the third period, when the home team said "Enough!!"
After Shane Doan re-directed a Derek Morris shot past Pekka Rinne at 3:36 to restore a two-goal cushion, the Coyotes put on a textbook display of Dave Tippet hockey – skating; aggressive forechecking and infallible puck support in the defensive zone. Smith could have been on the bench for an extra attacker and Nashville wouldn't have scored. If the Coyotes can execute transition the way they did against the Predators, they will continue to be a legitimate Stanley Cup threat this spring.
IF THE CONN SMYTHE TROPHY WERE HANDED OUT TODAY, MIKE SMITH WOULD BE AN ODDS-ON FAVORITE TO WIN THE ANNUAL PLAYOFF AWARD. BUT, HIS UNDERRATED TEAMMATES CAME THROUGH, BIG-TIME, IN LAST NIGHT'S 5-3 VICTORY OVER NASHVILLE, LIFTING PHOENIX INTO A 2-0 LEAD IN THE WESTERN SEMIFINAL. 
ARE YOU WATCHING, LEAF FANS?…
A hockey observer from Toronto even casually acquainted with winning strategy must be shaking his head while watching the Coyotes. It has been a fire drill in the Maple Leafs zone for as long as anyone can remember, yet Phoenix is habitually capable of limiting the opposition by adhering to the Double-C method: coaching and commitment. It's possible the Leafs have found Part A of that equation in Randy Carlyle, but Part B is a rumor. The energy, singular determination and trust among teammates required to play sound defensive hockey is simply not in the Leafs' DNA – and hasn't been for eons. Fat contracts and flashy names will take you only so far – usually to the end of the regular season. The intangibles at playoff time aren't solely acquianted with money and recognition, as Phoenix is proving.
When I look at the Leafs roster today, I consider only three players capable of thriving under Tippet: David Steckel, Joey Crabb and Carl Gunnarsson – none of whom will ever be on an All-Star ballot. Steckel's face-off ability and overall discipline; Crabb's tenacity at both ends of the rink and Gunnarsson's usually "safe" comportment would fit nicely in Glendale. Carlyle saw that immediately upon replacing Ron Wilson behind the Toronto bench and he leaned heavily on Steckel. As such, it is clear what Brian Burke has to do in order to make his new/old coach's life more tolerable than it was down the stretch this season. Ignoring that in favor of an all-out blitz to acquire Rick Nash will only prolong the charade in Leaf Land.
39 NHL LOGOS SINCE 1967…
With a bit of time on my hands yesterday, I gazed at the logos of the 39 franchises that have been part of the National Hockey League since the season before expansion: 1966-67. All it did is confirm that the Los Angeles Kings first design (pictured below) remains my all-time favorite for its intricacy and detail. All 39 original logos are assembled here.
Which is your favorite?  
CARDINALS RECOGNIZE TRAGEDY…
One day after a monstrous storm lashed the St. Louis area, a man killed in a portable tent next to Busch Stadium was honored by the world-champion Cardinals. Al Goodman, 58, of nearby Waterloo, Ill. lost his life when the tent at Kilroy's Sports Bar crumbled in a 70-mph gust. A lifelong fan of the Cardinals, Goodman attended Saturday afternoon's game against Milwaukee, which ended roughly one hour before the sky grew frighteningly dark over this city – leading to a 10-minute deluge of rain and wind that spawned tornado warnings throughout the region.
In a classy move, the Cardinals flashed Goodman's image on the scoreboard at Busch Stadium and held a minute of silence prior to yesterday's finale of the weekend set with the Brewers. I watched part of the game from my hotel window, with trusty Nikon in hand, and came up with these images: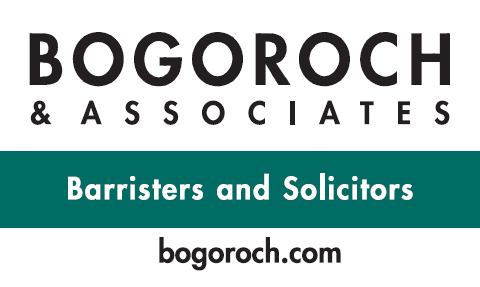 THE GATEWAY ARCH…
Walking around St. Louis, it is impossible to escape the gigantic symbol of this beautiful city: the Gateway Arch – situated at the far-east end of downtown, on the bank of the Mississippi River. At 630 feet, the tallest man-made monument in the United States opened in October 1965 and is considered the "gateway to the west". An elevator piggy-backs up one side of the arch, transporting visitors to an observation area at its apex. From there, windows look down upon the buildings of St. Louis, and the city of East St. Louis, Ill. on the opposite side of the river. I snapped these images during a late-afternoon walk yesterday:   
DOME OF THE HISTORIC OLD COURTHOUSE (ABOVE) IS ANOTHER ST. LOUIS LANDMARK – SITUATED TWO BLOCKS DIRECTLY WEST OF THE GATEWAY ARCH.
NICER IN NOVEMBER…
The hazy, humid conditions here this week present quite a visual contrast to the cool, crisp weather that greeted the Maple Leafs during their visit to St. Louis last Nov. 9. This is evident in the photos I took (below) of the Gateway Arch, a few hours before the Leafs-Blues game at Scottrade Center which Phil Kessel won in a shootout:
ST. LOUIS, NOV. 9, 2011: ARCH BY DAY (ABOVE); LEAFS AND KESSEL BY NIGHT (BELOW).
Email: howardLberger@gmail.com
Twitter: Berger_BYTES
Facebook: Howard Berger [Thornhill ON]