By HOWARD BERGER
VANCOUVER (Apr. 13) – Though the passage of time seems to accelerate with age, it is nonetheless difficult to believe that a full decade has gone by since the Toronto Maple Leafs last appeared in the Stanley Cup semifinals. A fan of the Blue and White would have to be nearing 20 to possess any first-hand recollection of the team's bumpy ride through the 2002 playoffs. For those that do remember the three-round marathon against the Islanders, Ottawa and Carolina, Gary Roberts and Alyn McCauley come immediately to mind.
Roberts is remembered for one of the most physically dominant performances of any Leaf forward in the post-1967 era; he was a man possessed during the '02 Cup tournament in the absence of captain Mats Sundin – sidelined with a wrist injury. McCauley comes to mind for his first – and only – stretch as an elite offensive forward in the NHL. Having accumulated 16 points during the full 82-game regular schedule with the Leafs in 2001-02, the native of Gananoque, Ont. became a revelation – striking for 15 points in 20 playoff matches. He skated alongside Roberts and Swedish winger Jonas Hoglund on the club's top forward unit and suddenly fared as he had during his prolific junior career with the Ottawa 67s.
There was no indication McCauley would either play – or prosper – in his new-found role; nor would there be a reprise at any subsequent period of his nine-year tenure in the big league. But, the spring of 2002 belonged to the likable forward, currently a professional scout with the Los Angeles Kings, and here in Vancouver for Round 1 of the 2012 Stanley Cup tournament. While the Kings skated this morning at Rogers Arena – looking to grab a 2-0 series lead later tonight – I sat with McCauley in the empty building and reminisced about his time as a Maple Leaf… particularly that brief, yet glorious, playoff showing 10 years ago.
FORMER LEAF ALYN McCAULEY AT ROGERS CENTRE HERE IN VANCOUVER EARLIER TODAY – HARD TO BELIEVE HIS PLAYOFF ERUPTION WITH THE BLUE AND WHITE WAS 10 YEARS AGO.
"My role that spring wasn't planned – I can guarantee you," he laughed. "It all happened as the result of a mistake on the line-up card for Game 5 of our first-round series with the Islanders. [Coach] Pat Quinn put down Mikael Renberg's name next to Robert Reichel's number, if I remember correctly, and that disqualified both players from the game; they were pulled off the bench [at Air Canada Centre] just before the national anthems. With Mats injured, it left us with only two centres: Travis Green and myself.
"Greenie had been playing well on a line with Shayne Corson and Darcy Tucker – they were keeping the [Alexei] Yashin unit under control. So, [Quinn] was pretty much stuck with me to go between Robs and Hogey."
It proved to be a memorable fluke.
"I had never played a leading offensive role with the Leafs – just look at my numbers," Alyn smiled. "Toward the end of Game 3, however, Pat threw me onto the ice with Mats and Tie Domi and I was fortunate enough to score the winning goal. Maybe that led to Pat's decision two games later, but I was the only other guy that played the position. When I think back, there might have been something in the cards for me. I remember looking at myself in the mirror before the first game of the playoffs and saying out loud 'be prepared. Whether you play six minutes or 16 minutes, go hard and try to make a difference.'
"Obviously, I couldn't predict what was about to happen."
The seminal moment of McCauley's terrific spring might have guaranteed the Leafs a berth in the Stanley Cup final had the night ended differently. After knocking off the Islanders and Ottawa in arduous seven-game affairs, the Leafs met Carolina for the Conference championship. The series is best-remembered today for the spate of injury that hit the Leafs, and for Quinn taking ill prior to Game 1 with an irregular heart-beat. It began in Raleigh, N.C. because the Hurricanes had won the weak Southeast Division to earn the No. 3 seed in the Conference. Having out-pointed Carolina 100-91, Toronto was nonetheless seeded fourth.
Leafs played energetically to win the opener, 2-1, at RBC Center. There was a three-day gap between games and the visitors had less jump in the second match, yet were trailing only 1-0 in the waning moments, as goalie Curtis Joseph turned back the swarming Hurricanes time and again. With Cujo on the bench for an extra attacker, Roberts found McCauley in an open spot in front of Carolina goalie Arturs Irbe and McCauley scored to tie the game with only six seconds left in regulation, forcing overtime.
ALYN McCAULEY… TODAY, HERE IN VANCOUVER.
I have occasionally been asked if there was ever a time in my years covering the Maple Leafs when I felt the team might win the Stanley Cup. Obviously, the spring of 1993 engendered such thought on several occasions, as Doug Gilmour and Co. advanced to within one game of the final before bowing to Los Angeles. But, the most acute feeling of destiny in all of my years on the beat came over me when McCauley scored that late, tying goal on May 19, 2002 in Raleigh. Given the club's injury epidemic and Quinn's heart ailment, it appeared as if Leafs were being guided by an un-seen force.
"I felt pretty much the same way," McCauley remembered. "As soon as I scored that goal, obviously there was elation, but also a feeling that 'maybe we're going to do something here.' We hadn't generated must offense that night and Irbe was there to stop us whenever we had a chance. So, the tone of the game really didn't suggest we'd score a dramatic, late goal to force overtime. When it happened, I thought we might be on the right path."
A Swedish-born defenseman named Niclas Wallin put a major crimp in the Leafs' destiny when he beat Joseph with a slapshot from the mid-point to salvage that second game for the Hurricanes. Had the Leafs swept both matches in Raleigh, chances are they'd have hooked up with Detroit in the Stanley Cup final. Instead, Carolina gradually wore down the under-manned Leafs and won the series on an overtime goal by Martin Gelinas in Game 6 at the Air Canada Centre. Red Wings beat the Hurricanes in five for the '02 championship.
McCAULEY STICKING CLOSE TO MARIO LEMIEUX IN A GAME AT AIR CANADA CENTRE.
"That was a memorable time," said McCauley. "I was traded by the Leafs to San Jose less than a year later [for veteran Owen Nolan] and I'm not sure I've ever gotten over that moment. Playing for the Leafs was so important to me and I wanted to stay in Toronto my entire career. The trade worked out very nicely, as I had my best offensive years in San Jose and began an association with [then-Sharks, now-Kings GM] Dean Lombardi that has led to my current position. But, the disappointment at the time is something I'll never forget.
"I remember Mats calling me at home that night," McCauley continued. "I didn't know what to say or how to react, so he and [Jonas Hoglund] came over to my house around 10 o'clock and we sat and talked for about 90 minutes. The Leafs were going to Buffalo the next day and I stopped by the dressing room at the ACC to get my gear – hoping I wouldn't run into anyone. But, it didn't work out that way. [Leafs president] Ken Dryden was down there with Tie, Darcy and a few other guys. I couldn't speak and I eventually broke down.
"Wearing that blue and white jersey meant so much to me."
*   *   *   *   *   *   *   *   *   *   *   *   *   *   *
GOALIE JONATHAN QUICK (ABOVE-LEFT) AND THE LOS ANGELES KINGS SKATED THIS MORNING AT ROGERS ARENA, HOPING TO GRAB A STRANGLE-HOLD ON THE CANUCKS IN GAME 2 LATER TONIGHT. VANCOUVER COACH ALAIN VIGNEAULT MET WITH REPORTERS (BELOW) AND WAS TIGHT-LIPPED ABOUT CONCUSSED FORWARD DANIEL SEDIN, WHO REMAINS OUT OF THE LINE-UP SINCE A MAR. 21 ELBOW TO THE HEAD BY DUNCAN KEITH IN CHICAGO.
IT WAS A BEAUTIFUL MORNING IN VANCOUVER (ABOVE AND BELOW): SEA-PLANES DEPARTING THE BURRARD INLET WHILE RISING SUN REFLECTED OFF THE LION'S GATE BRIDGE.
                    BLOG SPONSOR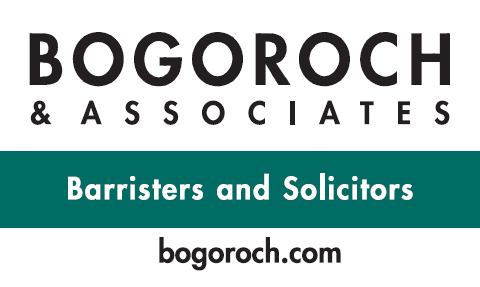 PERSONAL-INJURY LAWYERS
AFTERNOON HOURS WERE ALSO GLORIOUS – DOWNTOWN AT HARBOUR CENTRE (ABOVE) AND LOOKING ACROSS THE INLET TO THE NORTH-SHORE MOUNTAINS (BELOW).
Email: howardLberger@gmail.com
Twitter: Berger_BYTES
Facebook: Howard Berger [Thornhill ON]