By HOWARD BERGER
GLENDALE, Ariz. (Apr. 21) – Stanley Cup champions two years ago, the Chicago Blackhawks will try to avoid first-round playoff elimination here tonight in Game 5 of their Western Conference quarterfinal against the Phoenix Coyotes – puck-drop just after 10 p.m. EDT at Jobing.com Arena. Given their plight, the 'Hawks probably didn't need the distraction of talking with reporters about the 25-game suspension levied against Raffi Torres of Phoenix for his blatant cheap-shot to the head of Marian Hossa in Game 3 at the United Center. Professionals they are, however, the 'Hawks prime spokesmen candidly engaged the media after their morning skate here in Glendale.
"To be honest, I think a lot of the guys in here were shocked at the number," admitted forward Patrick Kane. "We thought [Torres] might get 10 games or something and 25 really surprised us. But, good on the NHL for stepping up. To see that number – a quarter of the season, or more – should get the attention of guys around the league. No player wants to lose that amount of time for any reason."
Added 'Hawks captain Jonathan Toews: "It's a heck of a wake-up call and it sends a huge message for guys to smarten up out there – especially during the playoffs. In this dressing room, we take some solace from justice being served by the NHL, and I think it was a really good call by the league. At the same time, [Hossa] is still sitting at home not feeling like himself and we don't have one of our best players for an elimination game tonight. So, I think it's natural for us to have kind of mixed feelings about the whole thing."
CHICAGO BLACKHAWKS SKATE THIS MORNING (ABOVE) AT JOBING.COM ARENA IN PREPARATION FOR GAME 5 OF THEIR OPENING-ROUND SERIES WITH THE PHOENIX COYOTES LATER TONIGHT. EACH SEAT HAS A TOWEL DRAPED OVER IT (BELOW) AND FANS WILL ARRIVE DRESSED IN WHITE T-SHIRTS FOR THE PLAYOFF "WHITE-OUT" – CONCEIVED BY THE COYOTES FRANCHISE DURING ITS TENURE AS THE ORIGINAL WINNIPEG JETS [1979 TO 1996].
ATTACKS ON NHL SHALLOW, MYOPIC…
I continue to be astonished by the number of people in the media that delight in ravenously denouncing the NHL at every opportunity – with no apparent regard for how critical the league is to their own existence. In saying this, I am neither being maudlin nor holier-than-thou; criticizing the NHL system of meting out justice is warranted, and will continue to be until some logic and uniformity envelops the process. But, simply dumping on the league and its chief disciplinary figure [currently Brendan Shanahan] without offering constructive alternatives is too easy a day's work. It smacks of cheap journalism and anger mismanagement – neither of which need to prevail.
And, it leaves the inaccurate impression many reporters covering the NHL are convinced that disciplinary measures fall on one person in the league's hierarchy: Shanahan today; Colin Campbell before him; Brian Burke before Campbell, and Brian O'Neill before Burke. Undoubtedly, veteran media wags must be aware of the collective process in which decisions are made in the NHL – a compulsory mechanism designed to limit the preconception of one man [no matter who that individual may be; we all develop prejudices]. In an era when untoward moments on the ice can be inspected by any means of visual technology, a consensus involving key decisions is mandatory. Though the Raffi Torres situation is obviously an exceptional one, you can be sure that Shanahan received and took under advisement input from Gary Bettman, Bill Daly, Jim Gregory, Campbell, Mike Murphy, Kris King and any other person involved in the league's day-to-day operation.
Those who champion "throwing the book" at players that ignore the rules likely reflect the emotion of many who watch the game. But, it isn't that easy. The NHL is influenced – and must take into consideration – the concern of league owners and general managers; a players' union; TV executives; sponsors, and when all else fails [as we have occasionally seen], the law of the land. The league cannot just arbitrarily banish a player for multiple games – Torres included – without ensuring such a call is immune to the aforementioned. Tossing around 10, 15 and 20-game suspensions may serve a valued purpose in impelling players to think twice before disparaging the rules, but subjectivity is always open to legal analysis and recourse – an avenue players and teams would undoubtedly pursue if sentences were routinely harsh.
These concerns override perhaps the most fundamental element in the spate of head and neck injury – the intrinsic nature of hockey as we know it. The NHL of the 2010s is largely governed by a simple, yet unavoidable equation: size + speed = danger.
The current-day behemoths in their suits of armor are hurtling at one another on virtually the same-sized playing surface of the past 100 years. A player's brain is going to rattle inside his skull during even the most routine collision; and we are constantly learning about the accumulative effect of such trauma.
So, blasting the NHL for its incongruous disciplinary method – and leaving it at that, as many reporters are content to do – merely rips off the public. Much greater effort and imagination is required – in my view – to properly examine this multi-layered subject.
More of my images, now, from the morning scene today here in Glendale:
THE DAY BEGAN (ABOVE) AS EXPECTED: WITH BRILLIANT SUNSHINE AND OPPRESSIVE HEAT.
LIKE A GIANT SPACE-CRAFT, THE UNIVERSITY OF ARIZONA STADIUM [HOME OF THE NFL CARDINALS] STOOD EMPTY AND QUIET  (ABOVE) ACROSS FROM JOBING.COM ARENA (BELOW).
MORE THAN 17,000 TOWELS HAVE BEEN PUT IN PLACE FOR TONIGHT'S GAME – A NARROW SHOT ABOVE, AND WIDER VIEW (BELOW) OF THE PRESS BOX SIDE AT JOBING.COM ARENA.
WHILE THE BLACKHAWKS SKATED FOR HALF-AN-HOUR (ABOVE), THE CLUB'S SENIOR CONSULTANT – SCOTTY BOWMAN – CAUGHT UP ON SOME PERSONAL MATTERS (BELOW).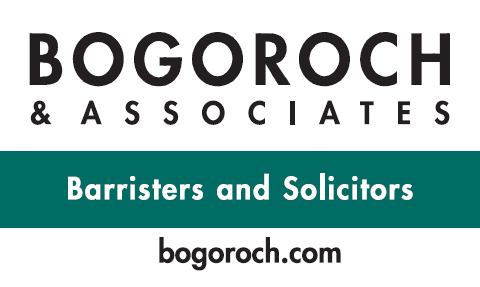 TSN's BROADCAST TANDEM (BELOW-LEFT) OF CHRIS CUTHBERT AND FORMER LEAF MIKE JOHNSON CATCHES UP ON HOME-WORK IN EMPTY ARENA DURING THE VISITORS' SKATE.
CHICAGO COACH JOEL QUENNVILLE REACTED TO THE TORRES SUSPENSION AND DISCUSSED HIS TEAM'S PREDICAMENT HEADING INTO AN ELIMINATION GAME 5 HERE TONIGHT.
VIEW OF JOBING.COM ARENA FROM THE ZAMBONI GATE (ABOVE) AND WHILE STANDING AT ICE LEVEL NEXT TO THE VISITORS' BENCH (BELOW).
WHAT THE BLACKHAWKS WILL SEE (ABOVE-LEFT) WHEN THEY APPROACH THE ICE TONIGHT… AND WHERE THEY'LL BE SITTING (ABOVE-RIGHT).
SOME OF THE FARE (ABOVE) ON WALL OF AN ARENA CORRIDOR.
INSPIRATIONAL SIGNS AND PHOTOS (ABOVE) IN ARENA CONCOURSE.
SOUVENIRS TODAY (ABOVE AND BELOW); PERHAPS COLLECTOR'S ITEMS AFTER THIS SEASON.
TV TECHNICIAN HANGS MICROPHONE FROM PRESS BOX AT JOBING.COM ARENA.
Email: howardLberger@gmail.com
Twitter: Berger_BYTES
Facebook: Howard Berger [Thornhill ON]