By HOWARD BERGER
ST. LOUIS (Apr. 28) – Perhaps he was talking disingenuously this morning; snickering on the inside while spouting a load of politically-sound claptrap as he prepared for Round 2 of the Stanley Cup playoffs. But, nah… Carlo Colaiacovo has never been the type. From the instant I met the Maple Leafs first-round draft choice in 2001 – to the 20 minutes we spent chatting earlier today in the St. Louis Blues' dressing room at Scottrade Center – Carlo C. has been a straight shooter: honest and heart-felt as the day is long. When he told me, therefore, how badly he feels for the Leafs and their fans, I believed him.
Others might be cynical, given that Carlo and teammate Alex Steen were shipped out of Leaf Land in November 2008 for forward Lee Stempniak in a trade that seemed palatable in Toronto at the time. It has long-since been favorable to the ex-Leafs, who played a role in the meteoric ascent of the Blues under Ken Hitchcock this season (St. Louis and Los Angeles begin their Western Conference semifinal here tonight). Without getting into details, I can tell you that no player other than Carlo had grown to detest Ron Wilson so quickly and thoroughly – the defenseman coming here after less than two months under the former Leafs coach. The endless hours Carlo devoted to bouncing back from all matter of injury in Toronto seemed worthless when he was told to pack his bags by then-GM Cliff Fletcher. Still, he had sympathetic words this morning for the hockey club and its imperturbable following.
"You know, it's absolutely amazing what happened to the Leafs this season," he said, alluding to the monumental collapse of the Blue and White after Feb. 6. "I remember the game we played against them here back in November. 'Hitch' had taken over [from Davis Payne] as coach just a few days earlier and we were adjusting to his system. But, the Leafs were really good that night. They skated well; looked confident all over the ice, and Ben Scrivens stood on his head in goal. It was disappointing to lose in a shootout, but Toronto earned that victory. It looked like a completely different team from the one I left in 2008. I never would have predicted what ended up happening late in the season."
EX-LEAF DEFENSEMAN CARLO COLAIACOVO IN THE ST. LOUIS BLUES DRESSING ROOM AFTER THE MORNING SKATE TODAY. HE IS NOT ALONE IN MARVELING OVER THE COLLAPSE OF HIS FORMER CLUB, WHICH MISSED THE PLAYOFFS FOR A SEVENTH CONSECUTIVE SPRING.
Colaiacovo echoed the feeling of many ex-Toronto players I've run into this season. "Those fans deserve better; I kind of ache for them," he said. "What a place to play hockey. I wouldn't be surprised if the pressure became overwhelming on the Leaf players when the losing began to snow-ball. Personnel-wise, they should have been able to halt the streak before it cost them a playoff spot. I can only imagine what those great fans were going through when they saw another season slipping away. I hope the Leafs get back to playing again at this time of year. That city will turn upside-down after the long drought."
It's obvious Carlo hasn't lost touch with the Toronto hockey market during his 3 1/2 years here in St. Louis. As they often say, once a Leaf, always a Leaf – even from afar.
Please enjoy, now, my images from around the city and arena earlier today:
EARLY-MORNING TODAY (ABOVE AND BELOW) AT BUSCH STADIUM HERE IN ST. LOUIS, AS THE GROUNDS CREW PREPARES FOR AN AFTERNOON GAME BETWEEN THE CARDINALS AND MILWAUKEE BREWERS – THESE PHOTOS TAKEN FROM THE WINDOW OF MY HOTEL ROOM.
STATUE OF ULYSSES S. GRANT – 18th PRESIDENT OF THE UNITED STATES (1869-1877) – ON LAWN OF ST. LOUIS CITY HALL, LOCATED OFF MARKET ST. IN THE DOWNTOWN CORE.
THE BASEBALL CARDINALS – DEFENDING WORLD SERIES CHAMPIONS – HAVE RULED THIS TOWN FOR MANY YEARS, BUT THE CITY IS TURNED ON TO THE STANLEY CUP CHALLENGE OF THE BLUES, AS EVIDENCED BY THE ABOVE PHOTOS.
THE SITE OF TONIGHT'S PLAYOFF-SERIES OPENER BETWEEN ST. LOUIS AND LOS ANGELES (ABOVE AND BELOW) AND STATUES ON THE PLAZA OUTSIDE SCOTTRADE CENTER HONORING (LEFT-TO-RIGHT) BLUES' LEGENDS BRETT HULL, BERNIE FEDERKO AND AL MacINNIS.
THE BLUES HAD A LIGHT WORKOUT THIS MORNING IN PREPARATION FOR GAME 1 OF THEIR WESTERN CONFERENCE SEMIFINAL AGAINST THE L.A. KINGS.
THE ARENA HERE, WHICH OPENED IN 1995, WILL BE HOPPING TONIGHT, AFTER THE BLUES KNOCKED OFF SAN JOSE IN THE OPENING ROUND OF THE PLAYOFFS.
THE BANNERS OF A COUPLE OF ST. LOUIS HOCKEY IMMORTALS HANG FROM THE GIRDERS (ABOVE) AT SCOTTRADE CENTER. IRONICALLY, BRIAN SUTTER'S BROTHER – DARRYL – WILL BE BEHIND THE VISITORS' BENCH TONIGHT.
CLOCK-WISE FROM TOP-LEFT: VIEW FROM THE ZAMBONI GATE AT SCOTTRADE CENTER; THE PRESS BOX IS NAMED IN MEMORY OF ONE OF HOCKEY'S GREATEST ALL-TIME ANNOUNCERS – VOICE OF THE BLUES FROM 1968 UNTIL HIS DEATH IN 1989; ENTRANCE TO THE HOME DRESSING ROOM, AND GAME-NETS (WITH GOAL-CAMS) READY FOR TONIGHT. 
BLUES FINISH THEIR SKATE (ABOVE) IN VIEW FROM PLAYERS' BENCH.
KEN HITCHCOCK – CHATTING ABOVE WITH REPORTERS THIS MORNING – SHOULD WIN THE JACK ADAMS TROPHY FOR AUTHORING A REMARKABLE TURN-AROUND HERE IN ST. LOUIS AFTER REPLACING DAVIS PAYNE AS COACH OF THE BLUES ON NOV. 7. THE CLUB WAS 6-7-0 AT THE TIME. IT SOARED TO 43-15-11 UNDER HITCHCOCK AND FINISHED WITH 109 POINTS – TIED WITH NEW YORK RANGERS FOR SECOND PLACE IN THE OVERALL NHL STANDINGS, TWO POINTS BEHIND PRESIDENTS' TROPHY-WINNING VANCOUVER.
KINGS' COACH DARRYL SUTTER (ABOVE AND BELOW) IS A MAN OF MANY FEWER WORDS THAN HITCHCOCK, BUT HE MAY HAVE THE MOST EXPRESSIVE FACE IN THE NHL.
FORMER KINGS STAR BERNIE NICHOLLS (ABOVE-RIGHT) HELPS OUT DURING THE CLUB'S SKATE TODAY, AND THEN CHATS (BELOW) WITH DEFENSEMAN WILLIE MITCHELL.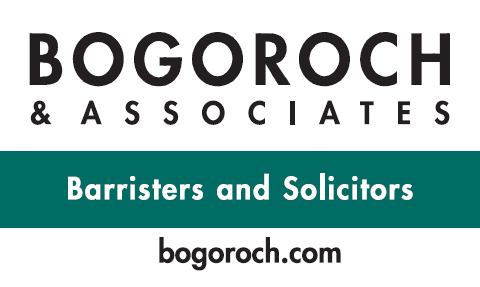 SCHOOL CHILDREN AND MEANINGFUL CHARITY ORGANIZATIONS HAVE DECORATED THE DRESSING ROOM CORRIDOR HERE WITH BANNERS SUPPORTING THE BLUES.
EASTWARD VIEW (ABOVE) TOWARD THE GATEWAY ARCH ALONG MARKET ST. HERE IN DOWNTOWN ST. LOUIS ON A GREY-ISH AFTERNOON.
THE FOUNTAIN IN KIENER PLAZA (ABOVE AND BELOW) – GATHERING SPOT IN DOWNTOWN ST. LOUIS – WAS DYED BLUE TODAY IN HONOR OF THE CITY'S HOCKEY TEAM.
I KNOW WHO TO GET IN TOUCH WITH NOW, IN CASE I'M IN TROUBLE HERE.
FRONT OF THE ST. LOUIS COURTHOUSE (ABOVE-LEFT) AND DOWNTOWN SIGN POINTING VISITORS TOWARD LOCAL ATTRACTIONS. A CLOSER VIEW OF THE GATEWAY ARCH (BELOW) AND DOME OF THE HISTORIC OLD COURTHOUSE BUILDING HERE IN TOWN.
CARDINALS FANS WALK TO BUSCH STADIUM (ABOVE) FOR NOONTIME MATCH-UP WITH MILWAUKEE – THE BALLPARK FILLING UP (BELOW) IN VIEW FROM MY HOTEL ROOM.
CARDINALS HAMMERED THE BREWERS (ABOVE AND BELOW) FOR THE SECOND CONSECUTIVE DAY, WINNING 7-3 AFTER A 13-1 ROUT ON FRIDAY NIGHT. 
_____________________________________________
BACK IN THE DAY WHEN TORONTO WAS OVERWHELMINGLY A BASEBALL TOWN, I SPENT MUCH TIME IN THE COMPANY OF MIKE SHALIN, WHO COVERED THE RED SOX FOR THE BOSTON HERALD FROM 1983 TO 1995. OUTSPOKEN; WELL-SPOKEN AND THOROUGHLY PLUGGED IN TO THE BOSTON SPORTS SCENE, MIKE WOULD COME UP TO TORONTO AND JOIN BOB McCOWN AS CO-HOST OF PRIME TIME SPORTS ON THE FAN (NOW SPORTSNET) 590. McCOWN'S ORIGINAL CO-HOST – BILL WATTERS – HAD LEFT TO JOIN THE MAPLE LEAFS AS ASSISTANT GENERAL MANAGER AND MIKE MADE IT KNOWN TO MANAGEMENT AT THE RADIO STATION HE WOULD LEAVE BOSTON FOR A FULL-TIME GIG ON THE NOW-ICONIC RADIO PROGRAM. ULTIMATELY, THE FAN-590 POOBAHS DECIDED TO RETAIN A LOCAL FLAVOR AND THE LATE JIM (SHAKY) HUNT REPLACED WATTERS.
MIKE SHALIN HAS CONTINUED TO COVER THE BOSTON SPORTS SCENE IN VARIOUS WAYS. HE ATTENDS BRUINS HOME GAMES AS A REPORTER AND IS THE OFFICIAL SCORER FOR RED SOX GAMES AT FENWAY PARK. WE CHATTED VIA E-MAIL THIS PAST WEEK, AND I ASKED MIKE TO PEN HIS THOUGHTS ON THE BRUINS' FIRST-ROUND ELIMINATION AGAINST THE WASHINGTON CAPITALS. I'M HOPEFUL THIS IS THE FIRST OF MANY CONTRIBUTIONS TO THIS CORNER FROM ONE OF THE BEST SPORTS WRITERS I'VE EVER KNOWN:
THE VIEW FROM BOSTON
By MIKE SHALIN 
BOSTON – In the days after the Bruins' elimination from the Stanley Cup playoffs, the local talk, aside from those idiots who Tweeted racial slurs at Capitals hero Joel Ward, naturally centered on what went wrong. 
The feeling here is that there was one thing that went wrong.  
Tim Thomas. 
This is not to say Thomas, the 2011-12 Vezina and Conn Smythe Trophy winner, had a bad year. He didn't. This is also not to say his embarrassing snub of the White House created bad karma was destined to keep this team from winning. That wasn't it either, even though it WAS fun to joke that every time the puck went in, he was caught leaning to his right. 
No, the reason this was all Thomas' fault is simply that he wasn't as good as he was last year, when he was just insanely good. 
In short, this team wasn't that good last spring. Thomas stole the Cup.
Yes, the players in front of him did some real team things and played hard and all that. But the team in front of him was also flawed, the defense often giving the puck away and forcing Thomas to make save after save. He made them last year. He didn't make them all this year. 
Remember Mike Milbury's foolish "Thelma and Louise" comment? Imagine what the twins might have done had Thomas not been robbing them for seven games. 
When the Bruins got off to a 3-7 start this season, Thomas was ordinary, perhaps even a little less than ordinary. When they went on a 30-game tear right after the 3-7, Thomas was great. When they lost in seven games to Washington, Thomas was ordinary again. 
This year's team lost the veteran presence of guys like Mark Recchi, Michael Ryder and, yes, even Tomas Kaberle, who became more than serviceable in the playoffs. But they also lost Thomas, the spectacular Thomas, that is, and without him the Bruins take on the appearance of being … well, ordinary. 
Now, Thomas is entering the final year of his contract. His no-trade expires this summer. Will they move him? Not likely. And if the pattern holds, he's due for another great year. Remember, he's been in Vezina-non Vezina pattern for the last four years now.
ST. LOUIS BLUES AND LOS ANGELES KINGS, GAME 1, TONIGHT AT 7:30 EDT.
Email: howardLberger@gmail.com
Twitter: Berger_BYTES
Facebook: Howard Berger [Thornhill ON]