By HOWARD BERGER
TORONTO (Apr. 26) – Beginning in 1960 with the Maple Leafs and ending in 1978 with the Vancouver Canucks, Cesare Maniago played goal in 604 National Hockey League games.
He is best-remembered as the No. 1 goalie in the first nine years of the Minnesota North Stars franchise [now located in Dallas] that joined the NHL as part of the Great Expansion in 1967. He was in goal for the New York Rangers at Chicago Stadium on Mar. 12, 1966 – the night Bobby Hull became the first shooter to break the 50-goal barrier. Playing at the Metropolitan Sports Center in Bloomington, Minnesota on Jan. 13, 1968 (his 29th birthday), Maniago shuddered when North Stars teammate and close friend Bill Masterton cracked his head on the ice, becoming the first [and, to date, only] skater in league history to die as the result of a mishap during a game. For most of his career – standing 6-foot-3 – he was the lankiest goalie in the NHL. He is still, at age 73, actively involved with the Vancouver Canucks' alumni and he golfs – whenever possible – at least three times a week.
For two generations of hockey fans, however, it was all about the name.
The native of Trail, British Columbia is – and likely always will be – the only man named Cesare to appear in the NHL. Latin-American ballplayers of such title have been far-more common: Cesar Tovar of the excellent Minnesota Twins clubs in the late-'60s; Cesar Geronimo, center-fielder of the world-champion Cincinnati Reds in the mid-'70s and one-time Blue Jays (now Milwaukee Brewers) shortstop Cesar Izturis come to mind.  Playing off the Romano Saluto, fans of the Rangers and North Stars would yell "Hail Cesare!" when Maniago was in goal, in honor and memory of Julius Caesar, father of the Roman Empire.
A young boy growing up north of Toronto, however, thought the goalie's name sounded rather Hasidic. It seemed not at all fitting that a big, tall netminder in the NHL should be named Manny. You see, I never knew anything about the Cesare part until two or three years after I began watching hockey. When first the Rangers, and then the North Stars, would come to Maple Leaf Gardens for a Saturday or Wednesday-night game in the late-'60s, Bill Hewitt would repeatedly exclaim: "Maniago made the save" or "Maniago stopped that". The legendary broadcaster of Leaf games on TV rarely referred to a player by his first and last name: exclusively – as is still custom – calling out the latter.
As such, I was convinced the Rangers and North Stars goalie of my pre-'teen years was named "Manny Aygo". When someone – maybe it was Danny Gallivan in Montreal or Dan Kelly on CBS Sunday-afternoon telecasts – mentioned the netminder's full title, I asked my dad why "Manny Aygo's" nickname was "Cesare". You can probably imagine the uproarious laughter that followed.
Given the wonderful hockey memories of my youth, it was an honor and privilege to meet with Cesare Maniago at Rogers Arena in Vancouver last week. Cesare's cousin – Stephanie Maniago – works in media relations for the Canucks and was nice enough to arrange for her famous relative to join me in the press box. We sat for 20 minutes during an intermission of the Vancouver-Los Angeles playoff series and reminisced about Cesare's playing days.
CESARE MANIAGO – NOW 73 – HAS TERRIFIC RECOLLECTION OF HIS NEARLY TWO DECADES AS A GOALIE IN THE NHL WITH TORONTO, MONTREAL, THE RANGERS, MINNESOTA AND VANCOUVER. HE IS PICTURED, ABOVE, IN THE ROGERS ARENA PRESS BOX ON SUNDAY NIGHT, DURING GAME 5 OF THE CANUCKS-KINGS PLAYOFF SERIES.
ON BEING PART OF THE NHL's GROUND-BREAKING EXPANSION…
After operating for a quarter-century as a six-team league [Boston, Chicago, Detroit, Montreal, New York, Toronto], the NHL finally decided to expand for the 1967-68 season and it did so in a way that remains unprecedented in professional sport. The league doubled in size – adding six new franchises [California Seals, Los Angeles Kings, Minnesota North Stars, Philadelphia Flyers, Pittsburgh Penguins, St. Louis Blues] – existing clubs forming the East Division; in-coming teams the West Division.
To stock the new clubs, the league held an expansion draft on June 6, 1967 at the Queen Elizabeth Hotel in Montreal. Existing teams were allowed to "protect" one goalie and 11 skaters. All others were available to be selected by the new clubs. The first part of the draft involved goaltenders; forwards and defensemen followed.
Drafting order was determined by team-names pulled from a hat. With first pick in the goalie's category, Los Angeles chose Terry Sawchuk, who had just played a significant role in the Leafs' 1967 Stanley Cup title. Philadelphia took Bernie Parent from Boston and St. Louis followed by choosing Glenn Hall from Chicago. In the No. 4 spot, Minnesota took Maniago from the Rangers, with whom he had played 34 games the previous two years in support of Ed Giacomin. The North Stars later chose farm-hand Gary Bauman from Montreal to team with Maniago in their inaugural season.
Cesare was the clear-cut No. 1 man – playing in 52 of Minnesota's 74 games in Year One; 64 of 76 the following year [or 116 of 150 in total].
"It was really special to be part of something new like the NHL expansion and Minnesota wasn't a strange place to me," Maniago recalled. "I had played the 1964-65 season with Minneapolis of the old Central Hockey League and really enjoyed it there. When the Rangers left me unprotected for the '67 expansion draft, I figured I stood a decent chance of being taken by one of the new teams. Of course, it was completely different in those days. The draft was held in a hotel ballroom and it wasn't covered by radio or TV. I found out I was taken by Minnesota when Lou Nanne phoned to tell me; he had played college at the University of Minnesota and was playing in the minors while doing radio work in the Twin Cities. We would eventually become teammates for nearly a decade with the North Stars."  
MANIAGO (ABOVE AND BELOW) IN HIS FIRST SEASON WITH THE MINNESOTA NORTH STARS. HE TEAMED WITH EX-MONTREAL FARMHAND GARY BAUMAN IN 1967-68.
CESARE MANIAGO AND GARY BAUMAN (ABOVE) – FIRST GOALTENDING TANDEM IN MINNESOTA NORTH STARS HISTORY. THEY PLAYED TOGETHER FOR JUST ONE FULL SEASON.
THE METROPOLITAN SPORTS CENTER (UNDER CONSTRUCTION IN FOREGROUND, ABOVE) OPENED IN OCTOBER 1967 AND WAS HOME TO THE NORTH STARS UNTIL THE FRANCHISE RE-LOCATED IN DALLAS AFTER THE 1992-93 NHL SEASON. IT WAS ADJACENT TO METROPOLITAN STADIUM (BACKGROUND ABOVE), HOME OF THE BASEBALL TWINS AND NFL VIKINGS. BOTH STRUCTURES – LOCATED IN SUBURBAN BLOOMINGTON, EQUIDISTANT TO MINNEAPOLIS AND ST. PAUL – HAVE LONG-SINCE BEEN DEMOLISHED. WHERE MET STADIUM ONCE STOOD IS NOW SITE OF THE GIANT MALL OF AMERICA SHOPPING AND ENTERTAINMENT COMPLEX.
THE INAUGURAL MINNESOTA NORTH STARS OF 1967-68 (ABOVE). CESARE MANIAGO (NO. 30) IS AT FAR-LEFT IN THE FRONT ROW. HIS ILL-FATED TEAMMATE AND FRIEND – BILL MASTERTON (NO. 19) – IS FIFTH FROM LEFT IN THE SECOND ROW.
FROM THE BERGER ARCHIVES, JERSEYS WORN (ABOVE) DURING THE NORTH STARS FIRST-EVER VISIT TO MAPLE LEAF GARDENS ON NOV. 22, 1967 – FOUR YEARS TO THE DAY U.S. PRESIDENT JOHN F. KENNEDY WAS ASSASSINATED, IRONICALLY IN THE CITY TO WHICH THE FRANCHISE WOULD ULTIMATELY MOVE.
CENTRE-SPREAD LINE-UPS (ABOVE) FROM MAPLE LEAF GARDENS PROGRAM THE NIGHT MINNESOTA FIRST PLAYED IN TORONTO, AND PHOTOS (BELOW) FROM THE MATCH: A 3-0 LEAFS VICTORY. AT LEFT, MANIAGO FACES PETE STEMKOWSKI ON A CLEAR BREAKAWAY. AT RIGHT, MANIAGO WATCHES PLAY OVER SHOULDER OF LEAFS CENTRE BOB PULFORD.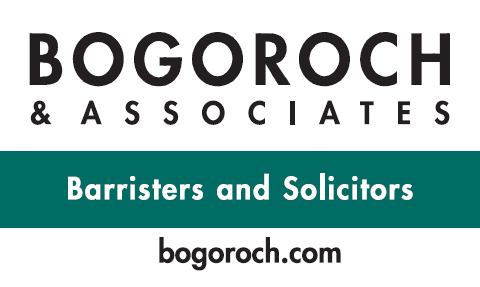 CESARE MANIAGO IS FEATURED ON JANUARY 1968 COVER (ABOVE) OF HOCKEY PICTORIAL MAGAZINE – A SUBSIDIARY PUBLICATION OF THE HOCKEY NEWS IN THE 1960s AND '70s. THE FIRST MONTH OF '68 WOULD BECOME ARGUABLY THE MOST DIFFICULT OF MANIAGO'S LIFE. THIS PHOTO IS FROM AN EXHIBITION GAME IN SEPTEMBER 1967 BETWEEN THE NORTH STARS AND LOS ANGELES KINGS AT THE MEMORIAL GARDENS IN GUELPH, ONT. – WHERE L.A. HELD TRAINING CAMP. DEFENSEMAN BOB WOYTOWICH (3) CARRIES PUCK AWAY FROM THE MINNESOTA NET WITH TEAMMATE PARKER MacDONALD IN BACKGROUND. THE REFEREE IS A YOUNG DAVE NEWELL.
ON THE INJURY AND DEATH OF BILL MASTERTON…
Most young hockey fans today have heard of the Bill Masterton Memorial Trophy, awarded annually under the trusteeship of the Professional Hockey Writers' Association to the NHL player that best exemplifies the qualities of perseverance, sportsmanship and dedication to the game. Fans of the Maple Leafs are hopeful that Joffrey Lupul will win the trophy this year over fellow nominees Daniel Alfredsson and Max Pacioretty.
Bill Masterton was the ex-minor league teammate and close friend of Cesare Maniago on the original Minnesota North Stars. Born in Winnipeg, Masterton played at Denver University and graduated to the minor-professional ranks with Hull-Ottawa Canadiens of the Eastern Professional Hockey League, where he and Maniago played in 1961-62. Purchased by Minnesota from Montreal after the expansion draft, Masterton scored the first goal in North Stars history in the club's initial game: a 2-2 tie at St. Louis on Oct. 11, 1967. In 38 games, he totaled four goals and eight assists. During that 38th match of 1967-68 – Jan. 13 at the Met Center – Masterton suffered a fatal injury that haunts Maniago to this day.
"The night before that game, Bill and his wife [Carol] were over at our house celebrating my [29th] birthday," Cesare recalled. "I remember he wasn't feeling quite like himself and kept telling me he'd been suffering headaches for about a week-and-a-half. As we've since learned, Bill was obviously feeling the effects of a concussion. He didn't wear a helmet – almost nobody did back then – and the routine in those days was to have the trainer break a tab of smelling-salts at the bench and stick it under your nose if you were feeling woozy. The Ammonia would snap you out of it, and you'd be on the ice for your next shift. They do things a little differently today, thank goodness.
"The next night, we were playing Oakland at home," Cesare continued. "Bill liked to gain the blue-line with the puck; fake right or left, and drop it off (known today, euphemistically, as "cutting across the railway tracks" – a perilous maneuver for a puck-carrier). He skated toward [defenseman] 'Hank' Cahan (real name Larry) – a bull of a man – and Hank hit Bill with his chest… a clean but hard check. Bill wasn't expecting the hit and he fell backward – his head snapping back and hitting the ice really hard. The play obviously happened at the far blue-line from where I was standing, but I knew right away it was something bad. I didn't think he was going to die – mind you – but they wheeled him off the ice and he never regained consciousness, passing away two days later. It was devastating, to say the least."
The North Stars traveled to Boston the following night and couldn't overcome heavy hearts as their teammate lay close to death in hospital back in Minnesota. Gary Bauman spelled Maniago and the Bruins romped to a 9-2 victory. From there, the NHL's best players convened in Toronto for the annual All-Star game against the defending Stanley Cup champions – the final year of that format. Masterton died early on Monday morning [Jan. 15] and the game was played beneath a pall the next evening.
"As horrible as Bill's death was, something positive came from it when NHL players gradually began to don helmets," Maniago said. "Then came the education and awareness of concussion symptoms, which led to the much-safer standards applied today. Nobody gave it a second thought back then. I had an incident in the year I played with Hull-Ottawa. I was knocked backward; hit my head on the ice, and went into convulsions. I remembered the collision and then waking up sometime later at a hospital in Kingston. If such a thing happened today, I would have been kept off the ice until I passed the neurological tests required to get back. Instead, our general manager – Sam Pollock – asked if I was okay and told me to play the following afternoon in Kingston. Of course, I did just that, trying to ignore the splitting headache I had all afternoon.
"It's just the way things were done back then."    
SATURDAY, JANUARY 13, 1968
AT
FATALLY INJURED, BILL MASTERTON IS WHEELED OFF THE METROPOLITAN SPORTS CENTER ICE (ABOVE) ON JAN. 13, 1968, MOMENTS AFTER BEING STEAMROLLED BY CALIFORNIA SEALS DEFENSEMAN LARRY CAHAN. HELMETED PLAYER IS ANDRE BOUDRIAS, MAKING A POINT TO CONCERNED TEAMMATE PARKER MacDONALD (17). DEFENSEMAN BOB McCORD (3) PULLS STRETCHER FROM THE FRONT. MINNESOTA PLAYERS BILL COLLINS (18), ELMER [MOOSE] VASKO (4) AND RAY CULLEN (10 AT TOP-RIGHT) ALSO LOOK ON.
BILL MASTERTON (BELOW-LEFT) WORE JERSEY NO. 19 FOR THE NORTH STARS (ABOVE); 'HANK' CAHAN WORE NO. 5 FOR THE VISITING SEALS.
ONE WEEK AFTER THE INCIDENT – AND FIVE DAYS AFTER MASTERTON'S DEATH – THE NORTH STARS WERE IN TORONTO FOR THEIR SECOND AND FINAL VISIT OF 1967-68 (LINE-UPS ABOVE). HOCKEY WRITER GEORGE GROSS OF THE TORONTO TELEGRAM WROTE A FEATURE STORY ON THE DOOMED PLAYER (BELOW) FOR THAT NIGHT'S EDITION OF THE MAPLE LEAF GARDENS PROGRAM.
MANIAGO WAS FEATURED ON COVER OF THE PROGRAM FOR MINNESOTA AT PHILADELPHIA GAME (ABOVE) ON NOV. 2, 1969. A BLESSED EVENT HAD OCCURRED THE PREVIOUS DAY FOR LEAF TRIVIA BUFFS: TAHIR (TIE) DOMI WAS BORN IN WINDSOR, ONT.
CESARE MANIAGO'S PROFILE (ABOVE) IN THE INAUGURAL NORTH STARS' MEDIA GUIDE, AND HIS CHANGING HAIR-LOOK (BELOW) THROUGH THE YEARS IN MINNESOTA.
DONNING A MASK FOR THE 1969-70 SEASON (ABOVE) MANIAGO THWARTS MICKEY REDMOND OF THE CANADIENS IN A GAME AT THE MONTREAL FORUM.
THE NORTH STARS MEDIA GUIDES (ABOVE) IN THEIR FIRST EIGHT NHL SEASONS AND THE TWO COVERS (BELOW) FEATURING MANIAGO.
ON FEBRUARY 27, 1970 – AFTER AGREEING TO RETURN FROM A BRIEF RETIREMENT- VETERAN GOALIE LORNE (GUMP) WORSLEY WAS SOLD TO MINNESOTA BY THE CANADIENS, WITH WHOM HE HAD WON STANLEY CUPS IN 1965-66-68 AND 1969. LANKY CESARE AND SHORT, PUDGY GUMP (BELOW) PRESENTED QUITE A CONTRAST AND SHARED THE NORTH STAR GOALTENDING DUTIES UNTIL WORSLEY'S RETIREMENT AFTER THE 1973-74 SEASON.
NEW YORK RANGERS MEDIA GUIDES (ABOVE) FOR THE SEASONS IN WHICH MANIAGO BACKED UP STARTING GOALIE ED GIACOMIN. ONE OF THOSE OCCASIONS WAS IN CHICAGO ON SUNDAY, MARCH 12, 1966. PHOTO BELOW SHOWS BOBBY HULL UNLEASHING SLAPSHOT FROM THE BLUE-LINE THAT ELUDED CESARE FOR THE GOLDEN JET'S 51st MARKER OF THE SEASON – A NEW NHL RECORD. THAT'S RANGERS DEFENSEMAN JIM NEILSON IN FAR-LEFT OF PHOTO.
AS YOU CAN PLAINLY SEE IN THE ABOVE LINE-UP FROM NEW YORK-TORONTO GAME IN 1966-67 AT MAPLE LEAF GARDENS, MANIAGO PLAYED A DEFINITE SECOND-FIDDLE TO GIACOMIN. BELOW IS CESARE'S PROFILE IN THE '66-67 RANGERS MEDIA GUIDE, THE YEAR BEFORE HE BEGAN TENDING GOAL FOR THE EXPANSION NORTH STARS.
ON AUG. 23, 1976, THE NORTH STARS TRADED MANIAGO TO HIS HOME PROVINCE IN A ONE-FOR-ONE DEAL WITH VANCOUVER FOR FELLOW NETMINDER GARY SMITH. IN A GAME AT MAPLE LEAF GARDENS ON JAN. 7, 1978 AGAINST A VERY GOOD TORONTO TEAM LED BY FUTURE HALL-OF-FAMERS DARRYL SITTLER, LANNY McDONALD AND BORJE SALMING, MANIAGO HANDLED 58 SHOTS IN A 6-4 LEAFS VICTORY. "I TOLD THE GUYS IN THE DRESSING ROOM BEFORE THE GAME THAT IF THEY HELD TORONTO TO LESS THAN 25 SHOTS, WE'D WIN AND I'D TAKE ALL OF THEM OUT FOR SUPPER," MANIAGO RECALLED. "WELL, I THINK THE LEAFS HAD 25 SHOTS IN THE OPENING PERIOD. DURING THE FIRST INTERMISSION, ONE OF MY TEAMMATES – GERRY O'FLAHERTY – CAME UP AND SAID, 'CESARE, DID YOU MEAN 25 SHOTS EACH PERIOD OR FOR THE ENTIRE GAME?' I COULDN'T HELP BUT CRACK UP."
CESARE MANIAGO'S LAST MEDIA-GUIDE PROFILE IN THE NHL (BELOW) – WITH THE 1977-78 CANUCKS. HE RETIRED AT AGE 39 FOLLOWING THAT SEASON.
Email: howardLberger@gmail.com
Twitter: Berger_BYTES
Facebook: Howard Berger [Thornhill ON]