By HOWARD BERGER
LOS ANGELES (Apr. 17) – While up in Vancouver on Sunday, and as I do each weekend, I logged onto the Toronto Sun's website and read Steve Simmons' legendary notes column – this particular blog featuring one friend writing about another.
A passage in Steve's column mentioned that Randy Starkman – the Toronto Star's excellent writer of amateur sport – was recovering in hospital while preparing to attend the 2012 Summer Olympics in London. Steve ventured no further into Randy's predicament and I assumed Randy had either suffered a structural injury or, perhaps, a spate of the anxiety and depression that occasionally afflicted him – probably from working too hard.
Oh, how I wish either assumption had been accurate.
It turns out Randy had contracted some antibiotic-resistant infection that landed him in St. Michael's Hospital in Toronto after returning from the Canadian Olympic Swim trials two weeks ago in Montreal. Having spent time in Intensive Care, he appeared to be making progress, but the infection attacked his vital organs and he passed away on Monday morning at 51 years of age. As with everyone that knew Randy – personally, or vicariously through his work – I was numbed to the core when news arrived of his death. He is survived by his wife, Mary, and a teen-aged daughter, Ella.
RANDY STARKMAN – GONE WAY BEFORE HIS TIME, AT 51.
Randy and I lived near one another and went through all levels of school together in North York, Ont. Many others in the media business were closer to Randy than me but we had an acquaintanceship that always picked up from the last meeting in the two or three times a year our paths crossed. Often, we would laugh uproariously while spinning a yarn about an old grade-school teacher – Randy had a gift for audio and visual imitation – and we'd go our separate ways once again.
Not particularly in the loop with amateur athletics, I often marveled at Randy's grasp of the industry and felt a tinge of pride whenever I read or heard a colleague praising him for his unrivaled knowledge and work-ethic. It's hard to believe he is gone and impossible to comprehend how his wife and young daughter are coping with the loss.
I wish you had broken your leg or something, Randy, as I suspected when I heard you weren't well last weekend. Rest peacefully and say hi to our old pals up there.
SPEAKING OF FRIENDSHIP…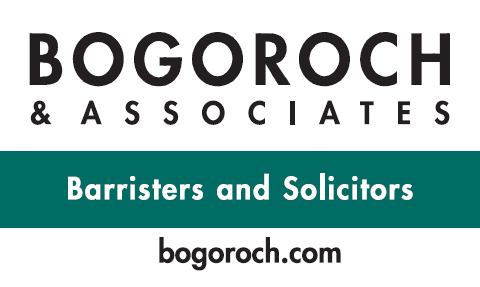 I was absolutely thrilled last week when one of my newest friends, Richard Bogoroch, generously agreed to sponsor this blog through the duration of the 2012 Stanley Cup playoffs. Though I'm humbled and overwhelmed by the manner in which BERGER BYTES has been received in its first year, no one has responded more enthusiastically than Richard – among the most prolific and respected personal-injury lawyers in Ontario.
I met Richard last autumn through another dear and relatively new friend, Frank Gomberg, of the Toronto law firm Teplitsky-Colson (Bob Colson handled my termination agreement with Rogers and Sportsnet-590 last summer). Frank is among the top mediators in the province and he told me about this highfalutin pal of his that watched the Maple Leafs religiously and seemed to like the early returns on this blog.
I spent Christmas Day with Richard and his family in Florida (the Leafs were coming down to play the Panthers two nights later) and we had dinner the following night at the Fontainbleu Hotel in Miami Beach. We agreed to do business at some point, and that point arrived last week. You will clearly notice Richard's company logo at the top of my website; clicking on the logo will take you to the Bogoroch and Associates website (link also provided below).
RICHARD BOGOROCH (ABOVE-LEFT) AND HIS STAFF.
The company is one of Toronto's leading personal-injury and medical-malpractice law firms. Comprised of 35 lawyers and support staff, it has handled many of the most complex injury and medical-malpractice cases. Highly organized, with a night secretarial staff, the firm is well-known for its excellence and commitment to provide the highest standard of legal representation. All consultations are free.
Now, if the Leafs would only make the damned playoffs, Richard would sleep peacefully.
Welcome aboard, pal… and thanks.
ON THE VANCOUVER CANUCKS FRONT…
The skeptic in me is obviously hoping there is no reason whatsoever to keep Daniel Sedin from practicing with the Canucks, and ultimately playing in the club's first elimination game Wednesday night here in Los Angeles.
It seems frighteningly coincidental that Sedin was cleared by doctors to step up his activity a day after the Canucks fell into a 3-0 hole in their opening-round playoff series against the L.A. Kings. With increasingly-strict protocol mandated by the NHL as it pertains to head and neck injury – blended, we hope, with common sense – the betting here is that Sedin has finally exhibited the base-line criteria for resuming full participation.
Desperate times, however, often call for desperate measures.
We just hope for no compromise in a circumstance involving brain injury. Hockey reward, at its highest, isn't worth the risk.
The Canucks stood clear of ice and pucks on Monday, choosing to relax around their posh, beach-side hotel. Coach Alain Vigneault and players Cory Schneider, Sammy Pahlsson and Keith Ballard were made available to a swarm of media roughing it in the courtyard of the stately residence. My photos:
IF THIS ISN'T INCENTIVE ENOUGH FOR CANUCKS TO WIN THE NEXT TWO GAMES AND RETURN HERE TO CALIFORNIA NEXT MONDAY, I'M NOT CERTAIN WHAT POSSIBLY COULD BE.
CORY SCHNEIDER (ABOVE AND BELOW) PLAYED WELL IN GOAL FOR VANCOUVER IN THE 1-0 LOSS AT STAPLES CENTER SUNDAY NIGHT – BEATEN ONLY BY DUSTIN BROWN IN THE THIRD PERIOD. WILL HE START GAME 4, OR WILL VIGNEAULT RETURN TO ROBERTO LUONGO?
VETERAN FORWARD SAMMY PAHLSSON CHATS WITH REPORTERS OUTSIDE HOTEL (ABOVE).
VIGNEAULT PATIENTLY WAITS HIS TURN AND THEN CHATS WITH CANUCKS' DIRECTOR OF COMMUNICATIONS, T.C. CARLING (TOP PHOTOS, ABOVE), BEFORE JOINING THE MEDIA SWARM (ABOVE AND BELOW). THE COACH IS LOOKING FOR AN OFFENSIVE SPARK FROM DANIEL SEDIN AND INTIMATES HE'LL ANNOUNCE A STARTING GOALIE ON TUESDAY.
THE VIGNEAULT MEDIA SCRUM (ABOVE) – FROM A DISTANCE.
MERE STEPS FROM THE CANUCKS' HOTEL IS SANTA MONICA BEACH – LOOKING SOUTH (ABOVE) TOWARD ITS FAMED PIER AND NORTH (BELOW) TOWARD THE MALIBU COAST-LINE AND SANTA MONICA MOUNTAINS.
IT WAS A PERFECT DAY (ABOVE) FOR PARA-GLIDING ON THE PACIFIC OCEAN.
A COUPLE OF LOCAL "RESIDENTS" (ABOVE) IN PICTURESQUE SANTA MONICA AND LOOKING NORTHWARD (BELOW-LEFT) ALONG TREE-LINED OCEAN AVE.
HEADING BACK TO THE SAN FERNANDO VALLEY ALONG THE SANTA MONICA FREEWAY (ABOVE) AND AMID THE USUAL "COMPANY" ON  NORTHBOUND I-405 (BELOW).
SEVERAL DAYS OF POURING RAIN LAST WEEK GREENED UP THE HILLS AND FLOWER-BEDS (ABOVE) IN WEST-LOS ANGELES.
A LOS ANGELES POLICE DEPARTMENT HELICOPTER CIRCLES ABOVE INTERSTATE-101 – THE VENTURA FREEWAY – IN MID-AFTERNOON ON MONDAY.
AND, HAPPY 61st BIRTHDAY TODAY TO…
BORJE SALMING (ABOVE) – ONE OF THE ALL-TIME GREATEST MAPLE LEAFS, BORN IN KIRUNA, SWEDEN ON APR. 17, 1951 AND INDUCTED INTO THE HOCKEY HALL OF FAME IN NOVEMBER 1996 (YES, THAT'S CURRENT LEAFS COACH RANDY CARLYLE WEARING NO. 23 BEHIND SALMING IN THIS TORONTO AT ST. LOUIS PHOTO FROM 1976-77).
Email: howardLberger@gmail.com
Twitter: Berger_BYTES
Facebook: Howard Berger [Thornhill ON]