By HOWARD BERGER
LOS ANGELES (Apr. 14) – Given the randomness of the second season in the National Hockey League, my gloating window could be narrow, so allow me to get this out of the way as quickly as possible: Back on Aug. 22, I predicted Los Angeles and Philadelphia to square off in the 2012 Stanley Cup final. If you don't believe me, check out the link (below), but please be sure to ignore my projection for the Toronto Maple Leafs:
http://betweentheposts.ca//2011/08/leafs-and-the-prediction-game/ 
Now, we aren't exactly closing in on the penultimate juncture of the Cup tournament; in fact, this may be the earliest that any fool has drawn attention to his or her guesstimate for the championship round. But, several factors are in play here: a) as noted in the August blog, I've been rather deadly the past couple of springs, nailing three of the four Cup final combatants; b) just a few days ago, I picked both the Flyers and Kings to lose in the opening round, and c) I could be imploring you to forget my prediction as early as Sunday night.
As you read this, however, I'm golden.
Losing a series after sweeping the first two games on the road is understandably rare, but it does happen. Heck, I've watched the silly Leafs do it three times – against the Flyers in 1977; the Red Wings in 1987 and the Blackhawks in 1995. Given the usual pattern, however, Philadelphia and Los Angeles are looking mighty fine heading home after winning consecutive games in Pittsburgh and Vancouver, respectively.
KINGS' CAPTAIN DUSTIN BROWN (23 ABOVE) HAS BEEN A ROYAL PAIN FOR THE CANUCKS SO FAR. HE APPEARED TO HAVE BECOME THE FIRST L.A. SKATER SINCE WAYNE GRETZKY IN 1993 TO REGISTER A HAT-TRICK IN A PLAYOFF GAME UNTIL HIS THIRD GOAL ON FRIDAY NIGHT WAS LATER CREDITED TO JARRET STOLL. BROWN DID BECOME THE FIRST-EVER KINGS PLAYER TO SCORE A PAIR OF SHORTHANDED GOALS IN A POST-SEASON MATCH.
One year after an exhilarating march to within a game of the Stanley Cup, the Canucks have been dead-flat on home ice – monumentally so when skating with the man advantage. While the absence of leading goal-scorer Daniel Sedin was bound to hamper the defending Conference champions, credit must be accorded whichever Kings' employee scouted Vancouver's powerplay. It's as if L.A. can predict exactly where the Canucks will break out of their own territory; which passing lanes they might utilize, and how the Canucks maneuver in the attacking zone. This was blatantly apparent when Dustin Brown became – on Friday night – the first-ever Kings player to score two shorthanded goals in a post-season game.
Adjusting to the Kings awareness is paramount if Vancouver has any hope of rebounding in this series, which resumes tomorrow night here in southern-California.
Now, my photo-log of Game 2 at Rogers Arena:
AS YOU CAN PLAINLY SEE IN THE PRE-GAME IMAGES ABOVE AND BELOW, IT WAS A SPECTACULAR EARLY-EVENING IN VANCOUVER ON FRIDAY.
THE SIGNATURE LANDMARK OF EXPO '86 (ABOVE), NOW THE TELUS WORLD OF SCIENCE GLOBE… AND RENOVATED HOME OF THE GREY CUP-CHAMPION B.C. LIONS (BELOW).
CANUCK FANS MILLED ABOUT THE ARENA COURT-YARD (ABOVE AND BELOW), BENEATH A BRONZE-STATUE OF THE LATE ROGER NEILSON, DEPICTED WHILE LEGENDARILY WAVING THE WHITE-FLAG IN A VANCOUVER AT CHICAGO PLAYOFF GAME OF 1982; IT SPARKED THE TRADITION OF TOWEL-SWIRLING HERE IN VAN-CITY; EVERY SEAT IN ROGERS ARENA IS ADORNED WITH SUCH AN ITEM FOR SPECTATORS TO UTILIZE DURING PLAYOFF MATCHES.
FANS IN VANCOUVER ARE PROUD TO WEAR THE CANUCKS' FORMER JERSEYS – TWO OF WHICH (ABOVE AND BELOW) WERE ON DISPLAY OUTSIDE THE ARENA PRIOR TO FRIDAY'S GAME.
PLAYERS STRETCH DURING PRE-GAME WARM-UP (ABOVE) WHILE ROBERTO LUONGO PAUSES TO ENVISION A SCENARIO THE POLAR-OPPOSITE OF THAT WHICH WOULD UNFOLD.
ICE PROJECTION AT ROGERS ARENA (ABOVE) PRIOR TO THE NATIONAL ANTHEMS, DURING WHICH KINGS' GOALIE JONATHAN QUICK STOOD BENEATH A SPOT-LIGHT, AS DID THE FOUR GAME OFFICIALS (BELOW): REFEREES WES McCAULEY AND CHRIS LEE; LINESMEN DEREK AMELL AND SCOTT CHERREY.
AS YOU MAY NOTICE WHILE WATCHING ON TV, ICE PROJECTION AT ROGERS ARENA IS EXTREMELY COOL (ABOVE). CHRIS LEE GETS SET TO BEGIN GAME 2 (BELOW) BY DROPPING THE PUCK BETWEEN HENRIK SEDIN AND MIKE RICHARDS.
IT APPEARS AS IF JONATHAN QUICK WAS TRYING TO SLUG TEAMMATE WILLIE MITCHELL IN THE PRIVATES (ABOVE) WHEN, IN FACT, HE WAS MERELY REACHING TO SNARE A LOOSE PUCK. BOTH GOALIES WERE BUSY EARLY IN FRIDAY'S MATCH (BELOW) – QUICK LOSING HIS PADDLE ON ONE OCCASION AND HAVING TO CONTEND WITH VANCOUVER'S CHRIS HIGGINS. 
DURING A STOPPAGE IN PLAY, DUSTIN BROWN APPEARS TO BE SAYING (ABOVE), "C'MON, REF, LET'S GET GOING… I'VE GOT A COUPLE OF SHORTHANDED GOALS IN ME." CANUCKS DEFENSEMAN KEVIN BIEKSA STARES AT WES McCAULEY (BELOW) AFTER BEING SENT OFF FOR INTERFERENCE AT 8:34 OF THE OPENING PERIOD.
IT HASN'T YET BEEN CLOSE BETWEEN TWO OF THE KEY FIGURES IN THIS SERIES (ABOVE)… MIKE RICHARDS IS BADLY OUT-PERFORMING RYAN KESLER.
THE CANUCKS JERSEY MUTATIONS WERE EVIDENT THROUGHOUT THE CROWD AT ROGERS ARENA (ABOVE) BUT THE PARTISAN AUDIENCE COULDN'T PREVENT LOS ANGELES FROM OPENING THE SCORING WITH THE FIRST OF CONSECUTIVE SHORTHANDED GOALS BY BROWN IN THE DYING SECONDS OF THE FIRST PERIOD (BELOW).
WHAT IS OFTEN A MOMENTUM KILLER – A LATE GOAL BY THE OPPOSITION – HAD NO EFFECT ON THE CANUCKS, WHO EMERGED FROM THEIR DRESSING ROOM TIE THE SCORE JUST 17 SECONDS INTO THE MIDDLE FRAME (ABOVE AND BELOW) ON A GOAL BY JANNIK HANSEN. THE REST OF THE NIGHT, HOWEVER, WOULD BELONG TO THE VISITORS. 
VANCOUVER PRESSURED THE KINGS AND JONATHAN QUICK IN THE SECOND PERIOD (ABOVE AND BELOW) BUT WAS AGAIN BETRAYED BY ITS POWERPLAY UNIT AS BROWN SCORED A SECOND SHORTHANDED GOAL (BELOW) AT 5:17 WITH L.A.'s WILLIE MITCHELL IN THE PENALTY BOX. BROWN THUS BECAME THE FIRST PLAYER IN KINGS' HISTORY [DATING TO 1967-68] TO TWICE CONNECT SHORTHANDED IN A PLAYOFF GAME.
THE DENIZENS OF ROGERS ARENA HAD LONG FACES (MOST, ANYWAY) ON FRIDAY NIGHT (ABOVE). WITH LESS THAN THREE SECONDS TO PLAY IN THE MIDDLE PERIOD, ALAIN VIGNEAULT PULLED ROBERTO LUONGO FOR A SIXTH SKATER (BELOW), BUT TO NO AVAIL.
THE OFFICIAL SCORE-SHEET AFTER TWO PERIODS DENOTED BROWN'S L.A. TEAM RECORD (ABOVE) WHILE THE SCRIBES BENEATH ME IN THE PRESS BOX (BELOW) HAMMERED AWAY ON THEIR LAP-STOPS AMID PAISLEY ICE PROJECTION.
PARRISH THE THOUGHT, CANUCKS FANS, BUT COULD THE IMAGE ABOVE REPRESENT THE FINAL START TO A PERIOD AT ROGERS ARENA THIS SEASON? WES McCAULEY SETS TO DROP THE PUCK BETWEEN HENRIK SEDIN AND MIKE RICHARDS TO BEGIN THE THIRD FRAME.
LUONGO DIRECTS TRAFFIC (ABOVE) BESIDE HIS NET WHILE HE AND HIS TEAMMATES KEEP A CLOSE EYE (BELOW) ON THE PESKY BROWN, WHO WAS ALL OVER THE ICE ON FRIDAY.
                    BLOG SPONSOR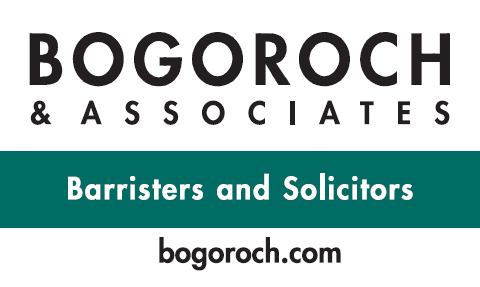 PERSONAL-INJURY LAWYERS
THE KINGS SCORE OFF A SCRAMBLE (ABOVE) TO TAKE A 3-1 LEAD – ON THE POWERPLAY – AT 8:30 OF THE FINAL PERIOD – A GOAL INITIALLY CREDITED TO BROWN, BUT LATER CHANGED TO JARRET STOLL (BATTLING SAMI SALO AT BOTTOM OF PHOTO).
PHOTOS, AS MENTIONED, CAN BE DECEIVING. JEFF CARTER OF THE KINGS (GLOVE TO MOUTH, ABOVE) APPEARS TO BE GETTING A KICK OUT OF LINE-MATE MIKE RICHARDS CHECKING FOR BLOOD AFTER TAKING A STICK IN THE FACE. VANCOUVER'S FRUSTRATION BOILED OVER (BELOW) WITH 7:18 REMAINING WHEN A RUCKUS ENSUED AFTER A PILE-UP IN THE L.A. GOAL-CREASE.
CAPTAINS SEDIN AND RICHARDS AWAIT THE PENALTY CALLS (ABOVE RIGHT) AND THEN RECEIVE EXPLANATION FROM REFEREES LEE AND McCAULEY (BELOW).
WITH BROWN DOMINATING, THE UBIQUITOUS GREEN-CLAD HECKLERS BESIDE THE VISITORS' PENALTY BOX AT ROGERS ARENA (ABOVE) CHOSE TO IGNORE THE L.A. CAPTAIN. 
THE KINGS STUCK A FINAL DAGGER INTO THE CANUCKS WHEN TREVOR LEWIS SCORED (ABOVE) TO MAKE IT 4-1 WITH 5:09 LEFT, WHILE JONATHAN QUICK LOOKED ON APPROVINGLY (BELOW) FROM THE OPPOSITE END.
THE FOURTH L.A. GOAL EMPTIED OUT ROGERS ARENA (ABOVE AND BELOW) AS WOULD A TEAR-GAS BOMB.
I SUPPOSE I'M GETTING THE HANG OF THIS CAMERA THING. TWICE IN THE THIRD PERIOD (ABOVE AND BELOW), I SNAPPED MY SHUTTER AT THE EXACT INSTANT A PROFESSIONAL PHOTOGRAPHER IN THE ARENA USING A STROBE-LIGHT SNAPPED HIS – PRODUCING THE BRIGHT COLOR EFFECT IN THE VICINITY OF EACH GOAL.
(TOP IMAGES, ABOVE): YOU CAN SEE THE PUCK IN THE WEBBING OF LUONGO'S GLOVE AS HE SNARES A SHOT LATE IN THE GAME WITH DUSTIN PENNER ON HIS DOOR-STEP; QUICK KEEPS KESLER AT A SAFE DISTANCE. (BOTTOM IMAGES): VANCOUVER GOT A LATE GOAL FROM SAMUEL PAHLSON AND THEN CONGREGATED AT THE BENCH DURING A TIME OUT.
THE KINGS POUR ONTO THE ICE (ABOVE) TO CELEBRATE THEIR 2-0 SERIES LEAD BEFORE PRECIOUS-FEW WITNESSES (BELOW) IN ROGERS ARENA.
THE GREEN HECKLERS HAVE BECOME LOCAL CELEBS IN VANCOUVER AFTER BURSTING ONTO THE SCENE IN THE CANUCKS' LONG PLAYOFF MARCH LAST SPRING. THEY WAIT (ABOVE) FOR FANS TO CLEAR OUT IN THE AISLE AND POSE FOR A PHOTO AT THE GLASS.
LOSING IN THE PLAYOFFS EVIDENTLY CAUSES CANUCK FANS TO SMOKE AND SLEEP-WALK.
Email: howardLberger@gamil.com
Twitter: Berger_BYTES
Facebook: Howard Berger [Thornhill ON]