By HOWARD BERGER
LOS ANGELES (Apr. 20) – There is absolutely no intrigue or unpredictability in the Toronto hockey market anymore. It has been so long since the Maple Leafs qualified for the Stanley Cup playoffs that perspective has been skewed beyond reason – a symptom, undoubtedly, of hockey fans needing to be in their late-'teens or early-20s to have first-hand recollection of a playoff game involving the Blue and White.
This is most apparent in the way "pressure" is viewed as it pertains to the challenge of existing in the Toronto hockey environment. Overwhelmingly, reaction that pored in from my blog on Wednesday was that Roberto Luongo would never be able to withstand "the pressure" of playing for the Leafs. His fragile psyche – readers insisted – would be demolished while  trekking through the goaltending graveyard that is Toronto.
Never mind that Luongo survived the 2010 Olympic hockey tournament in his home NHL city – a competition viewed and covered by more people, world-wide, than any in history – or that he went most of the way for Vancouver when it came to within 60 minutes of a Stanley Cup title last spring. How could he possibly endure the hockey stakes in Hogtown?
This line of thought challenges sensibility to the utmost degree. It is fed by those at, or near, the top of the Leafs organization that wish to limit or deflect culpability in times of extreme failure. Brian Burke is almost always a stand-up individual, but his lamenting of the period that leads up to the NHL trade deadline – "it's murder on our players" – and his absurd notion of establishing an earlier cut-off for the Maple Leafs fuels the "pressure" fallacy in Toronto. Like a ventriloquist's puppet, Ron Wilson played along with the "poor us" theme until being relieved of his coaching duties on Mar. 3. Randy Carlyle – in his initial repartee with the Toronto media – answered questions about the so-called burden of wearing a Leafs jersey but made it clear he would never use it as a crux for defeat.
In that regard, Leafs are further ahead than at any time in the Wilson era, when excuses and finger-pointing ruled the day, and minimized his splendid record as a coach in the NHL.
ROBERTO LUONGO (ABOVE) IN A PHOTO I TOOK DURING LEAFS 6-2 LOSS AT VANCOUVER ON FEB. 18. HARD TO BELIEVE HE COULDN'T HANDLE THE "PRESSURE" OF TOILING FOR A PERENNIAL ALSO-RAN… OR THAT HE WOULDN'T DRAMATICALLY IMPROVE THE TEAM. 
Truth be known, there has never been an easier time to play for the Maple Leafs. Yes, consternation is at an all-time high with the club absent from the post-season since 2004, but expectancy and hope has followed accordingly and diminished the encumbrance of wearing the blue and white. As mentioned in this corner last week, a simple appearance in the opening round of the Stanley Cup tournament would flip Toronto upside-down – even if followed by the "ass-kicking" Burke claims to dread.
Just imagine the anticipation and thrill that a high-schooler in Toronto would experience on the afternoon of his or her first-ever playoff experience. I can imagine it because I have a 15-year-old son that watched every Leafs game in a blue Joffrey Lupul third-jersey this year and is too young to have any concept of a playoff atmosphere in his home town.
In a spare moment, now and then, Shane will go on-line to watch videos of Leaf playoff games against the Islanders and Ottawa from the early 2000s, just to try and grasp what it felt like to be part of the excitement in our city. Knowing I covered the Leaf playoff teams of Pat Burns, Doug Gilmour, Pat Quinn, Curtis Joseph, etc., my son often asks me about the hockey environment at Maple Leaf Gardens and – later – the early years of the Air Canada Centre. Even for me, memory is growing faint with the passage of time, but my most vivid recollection will ultimately be dwarfed by Shane's own experience once the Leafs finally end their interminable drought.
So, performance-pressure, as we know it, barely exists in Leaf Land. It would be sated merely by the club sneaking into the eighth and final playoff spot in the Eastern Conference – an accomplishment in the NHL of today but hardly the pinnacle of expectation.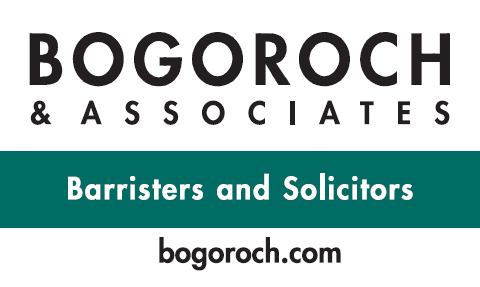 Real pressure is that which confronts the Detroit Red Wings later tonight in Nashville – a perennial 100-point team; the most prolific of the pre-expansion clubs in the NHL since 1997 (four Stanley Cups) trying to avoid opening-round elimination for the first time since 2006. Or, the Pittsburgh Penguins – three-time champion since 1991 – looking to overcome embarrassment and ridicule in Game 4 at Philadelphia Wednesday night and putting up a 10-spot at the Wells-Fargo Center to dodge a Flyers sweep.
You want modern-day Leafs pressure? How 'bout the 2002 club in Game 6 of the Eastern Conference semifinals against Ottawa? The Senators had prevailed in Game 5 at Air Canada Centre when Daniel Alfredsson rammed Darcy Tucker into the side-boards from behind – an obvious infraction overlooked by referees Stephen Walkom and Rob Shick (and the genesis of booing Alfredsson continues to receive from fans of the Blue and White – home and away). While the Leafs were momentarily stunned by the sight of Tucker writhing on the ice, Alfredsson gobbled up a loose puck and beat Curtis Joseph to break a 2-2 tie with 2:01 left in regulation. Radek Bonk added an empty-net goal and the Senators returned home with a chance to eliminate the Leafs and avenge playoff losses to Toronto the previous two springs.
Buoyed by the opportunity, Ottawa stormed Joseph in the opening minutes of Game 6 and appeared ready to blow the Leafs out of Scotiabank Place. Marian Hossa and Alfredsson had the Senators on top, 2-0, by the 4:39 mark of the first period. Suddenly, the Leafs encountered monumental pressure in trying to overcome the early deficit and force a deciding match at the ACC. Embracing the moment, the visitors settled down and were helped along when passive Ricard Persson boarded roughneck Tie Domi, cutting the Leaf player's forehead. Persson was banished at 12:39 of the opening frame and Gary Roberts halved Ottawa's lead on the ensuing five-minute powerplay.
The Leafs went on to edge the Senators, 4-3, and I can still close my eyes – a decade later – and see the Ottawa players drifting off the ice, slumped at the waist, realizing they had blown their big opportunity. The visitors had no chance in a 3-0 Toronto triumph at the ACC two nights later; Leafs advancing to face Carolina in the Conference final.
How does any of this equate with the so-called "crushing burden" of playing for the current Leafs? And, what hasn't Roberto Luongo accomplished that would make donning a Toronto jersey comparative child's-play? My late grandmother – Bernice Robins – had a saying: "You want a guarantee, buy a Westinghouse." Acquiring Luongo wouldn't assure the Leafs of any accomplishment – just as the presence of likely Vezina Trophy winner, Henrik Lundqvist, doesn't appear to be guaranteeing the first-place New York Rangers an opening-round victory over eighth-place Ottawa. Goal is among the most challenging positions to play in all of sport and Luongo has done it far better than any person with a blue Leaf on his jersey since 2004 (the last-such individual, Ed Belfour, is already in the Hall of Fame).
LUONGO REFRESHES AT VISITORS' BENCH IN AIR CANADA CENTRE DURING VANCOUVER'S 5-3 VICTORY OVER THE MAPLE LEAFS ON DEC. 17 OF THIS SEASON.
That so many fans I've corresponded with since Wednesday are concerned about Luongo's interminable contract is another example of the paralysis in Leafs Nation. Worry. Fret. Insist the Montreal native could never take their club to the Promised Land (as if Leafs are going to author a meteoric rise from decade-long spectator to Stanley Cup favorite). Look for reasons to prolong concern. Ignore the fact there will not be a goalie with anything close to Luongo's credentials available this summer, and that the Leafs would obviously find a way to accommodate his pact before next season (whenever that may be and under whichever collectively-bargained guidelines the league will operate).
As for Luongo's alleged inability to withstand the "pressure" of being a Leaf… well, it simply doesn't pass the laugh test. If anything, Luongo may have limited desire – at age 33 – to defer his contract privilege for a trade to a bottom-feeder. 
Email: howardLberger@gmail.com
Twitter: Berger_BYTES
Facebook: Howard Berger [Thornhill ON]