By HOWARD BERGER
VANCOUVER (Apr. 23) – There is never a shortage of adjectives and emotion when describing the first round of the Stanley Cup playoffs – arguably the most implausible fortnight in professional athletics. To wit: Ottawa – chosen almost universally last October to bottom out among the 30 NHL teams – is the lone Canadian club left standing in the 2012 Cup tournament. And, if the Senators remain upright for Round 2, the first-place qualifiers in the Eastern and Western Conferences will have been knocked off by eighth-place opposition… unprecedented under the current playoff format.
Like we said – implausible.
Upset No. 1 occurred here last night when the Presidents' Trophy-winning Vancouver Canucks were banished in five games by the Los Angeles Kings on an overtime goal by Jarret Stoll. Vancouver finished atop the regular-season standings with 111 points while L.A. grabbed the final Western berth with 95. The Canucks, Pittsburgh Penguins and New York Rangers tied for the NHL lead with 51 victories. If Ottawa can beat New York at Scotiabank Place later tonight, all three clubs will have been eliminated in the opening round.
Throughout the six-month, 82-game grind, NHL teams scrap and scuffle to earn home-ice advantage in the playoffs. After Sunday, visiting clubs are 29-18 in 47 games of the 2012 tournament. If anything about this makes sense, please fill me in.   
VANCOUVER CANUCKS AND LOS ANGELES KINGS ENGAGE IN TRADITIONAL POST-SERIES HAND-SHAKE MOMENTS AFTER L.A. KNOCKED OFF THE NHL's FIRST PLACE CLUB AT ROGERS ARENA LAST NIGHT ON A GOAL BY JARRET STOLL (28 ABOVE) AT 4:27 OF SUDDEN-DEATH OVERTIME. THE KINGS WILL MEET ST. LOUIS IN THE SECOND ROUND.
I may as well repeat what I said prior to the regular season – and then, again, in this corner last week: Philadelphia and Los Angeles will play for the Stanley Cup. Why? Because it makes no sense. The multitudes that logically chose Vancouver and Pittsburgh to hook up in the final can shrug this one off… at least those that didn't back their predictions financially. You see, it just doesn't work any other way in the NHL. Between early-October and early-April, hockey teams engage in a marathon warm-up – the longest in professional sport.
Yes, major league ballclubs play double the amount of games and the NBA season is equivalent to that of the NHL. Mind-boggling upsets, however, are far-less common in baseball and basketball, where the cream usually rises to the top.
Why is the pattern so convoluted in hockey? I can't give you a logical explanation. For whatever reason, NHL teams appear a great deal more focused and relaxed away from home. Again this defies conformity. NBA teams routinely get a charge out of home audiences; anyone that watched the L.A. Lakers storm back from a 17-point deficit against a good Oklahoma City team at Staples Center yesterday will tell you about riding partisan emotion. Any person that remembers the astonishing timeliness of unheralded David Freese in the St. Louis Cardinals World Series triumph last October will recall the jolt of energy and self-assurance provided by the denizens of Busch Stadium.
Hockey players, conversely, squeeze the graphite out of their composite sticks while performing in front of the home-folk. The higher the expectation, the worse it becomes, and you end up with a scenario like the one unfolding in Stanley Cup competition this spring: Vancouver dropping all three of its home encounters to L.A.; the Rangers having lost two of three at Madison Square Garden to Ottawa; Detroit – after establishing a league-record for consecutive home victories in the regular season – losing both appearances against Nashville at Joe Louis Arena. As the "Boomer" – Chris Berman of ESPN – often says on NFL Sunday afternoons: "That's why they play the games".
It was a long day yesterday for yours truly, with a morning flight here from Phoenix and a quick turnaround for a 5 p.m. local puck-drop between the Canucks and Kings. Here's what I saw through the lens of my trusty Nikon: 
IT WAS ANOTHER BEAUTIFUL MORNING IN ARIZONA AS I DROVE FROM SUBURBAN GLENDALE TO SKY HARBOR INTERNATIONAL AIRPORT EAST OF DOWNTOWN PHOENIX.
AFTER A LONG QUEUE OF AIRCRAFT, WE TOOK OFF (BELOW) JUST BEFORE 10:45 A.M. PDT.
THE EAST-BOUND CLIMB OUT OF PHOENIX IS ALWAYS SPECTACULAR ON A CLEAR DAY, WITH CAMELBACK MOUNTAIN RISING IN THE DISTANCE (BELOW).
MOTORBOATS SWIRL ABOUT ON LAKE PLEASANT (ABOVE), 20 MILES N.W. OF PHOENIX.
DESERT VIEWS AND MOUNTAIN VIEWS WERE ALL THE RAGE DURING MOST OF THE TWO HOUR AND 40-MINUTE FLIGHT UP TO VANCOUVER.
THE RUNWAYS (ABOVE) OF SEATTLE-TACOMA INTERNATIONAL AIRPORT (OR SEA-TAC, AS IT IS COMMONLY KNOWN), LOCATED ROUGHLY 15 MILES SOUTH OF DOWNTOWN SEATTLE.
NIFTY VIEW (ABOVE) OF DOWNTOWN VANCOUVER (TO THE LEFT); ADJACENT STANLEY PARK (DARK PATCH TOWARD MIDDLE); ENGLISH BAY; THE BURRARD INLET, AND NORTH-SHORE MOUNTAINS. A SPORTY GREETING (BELOW) ON WAY INTO THE CITY ALONG GRANVILLE ST.
ALWAYS PRETTY, EVEN ON A CLOUDY AFTERNOON, APPROACHING DOWNTOWN VANCOUVER, AS EVIDENCED BY THE ABOVE SEQUENCE OF IMAGES.
VIEW OUTSIDE MY HOTEL-ROOM WINDOW OF ROGERS ARENA AND ADJACENT B.C. PLACE STADIUM. ALWAYS ENJOY STAYING WITHIN WALKING DISTANCE OF A GAME.
FILE THIS ONE AWAY: IT COULD EASILY BE THE LAST PHOTO OF ROBERTO LUONGO IN A PRE-GAME WARM-UP WITH THE CANUCKS. THAT'S TEAMMATE MANNY MALHOTRA NEXT TO HIM.
PRE-GAME ICE PROJECTION HERE – AND IN MONTREAL – MAY BE BEST IN THE NHL (ABOVE AND BELOW). GOTTA LOVE THE CONCENTRATION OF JONATHAN QUICK (BOTTOM-RIGHT) DURING NATIONAL ANTHEMS, TRYING TO IGNORE ROVING TV CAMERAMAN.
REFEREE BRAD MEIER SETS TO DROP THE PUCK (ABOVE) BETWEEN HENRIK SEDIN AND ANZE KOPITAR – COMMENCING A GAME FOR THE FINAL TIME THIS SEASON AT ROGERS ARENA. 
VANCOUVER TOOK CONSECUTIVE EARLY PENALTIES [DAN HAMHUIS 1:28 AND HENRIK SEDIN 4:08], MAKING FOR A BUSY FEW MOMENTS IN FRONT OF THE NET. DURING A STOPPAGE IN PLAY, REFEREE MEIER HAD A FEW WORDS FOR GOALIE CORY SCHNEIDER (TWO BELOW).
OPRAH AND BARACK WERE "IN THE HOUSE" (ABOVE) WHILE THOSE GREEN-CLAD KOOKS NEXT TO THE VISITORS' PENALTY BOX TRIED TO DISTRACT DREW DOUGHTY (BELOW).
LINESMAN TIM NOWAK (ABOVE) APPEARS SINGULARLY DISINTERESTED IN WHATEVER HENRIK SEDIN IS POINTING OUT. HE MERELY WANTS TO DROP THE PUCK.
WITH THE KINGS' BRAD RICHARDSON OFF FOR ROUGHING, HENRIK OPENED THE SCORING FOR VANCOUVER AT 14:04 OF THE FIRST PERIOD (ABOVE) AND WAS MOBBED (BELOW)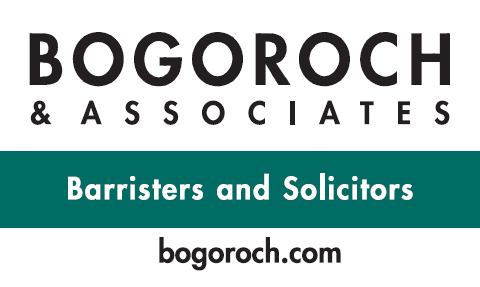 RYAN KESLER COULD NOT SUMMON THE OFFENSE THAT HELPED CARRY VANCOUVER TO GAME 7 OF THE STANLEY CUP FINAL LAST SPRING, BUT HE WAS CONSTANTLY WILLING TO PLANT HIMSELF IN FRONT OF JONATHAN QUICK (ABOVE AND BELOW.)
QUICK IS ABLE TO CATCH HIS BREATH (ABOVE).
CANUCKS JERSEYS OF YESTERYEAR WERE SPRINKLED THROUGHOUT THE ARENA (ABOVE), AND THE KOOKS ACTED OUT ANOTHER SCENE (BELOW) FOR L.A. DEFENSEMAN ROB SCUDERI.
HENRIK SEDIN – OF COURSE – COULDN'T KNOW DURING THIS SECOND-PERIOD FACE-OFF THAT HE WAS CONFRONTING THE PLAYER THAT WOULD END HIS SEASON A FEW HOURS LATER.
DAN HAMHUIS GOT AWAY WITH A NUDGE FROM BEHIND ON JUSTIN WILLIAMS (ABOVE) AND THE SECOND PERIOD ENDED (BELOW) WITH VANCOUVER CLINGING TO ITS 1-0 LEAD.
REFEREE CHRIS ROONEY BEGINS THIRD PERIOD BY DROPPING THE PUCK (ABOVE) BETWEEN HENRIK SEDIN AND MIKE RICHARDS.
BRAD RICHARDSON OF LOS ANGELES (15 ABOVE) IS SET TO SHOVEL A LOOSE PUCK PAST SCHNEIDER AT 3:21 OF THE FINAL FRAME, TYING THE MATCH, 1-1, AND CELEBRATING THE BIG MOMENT (BELOW) WITH TEAMMATES.
KESLER DID HIS BEST TO STAY IN QUICK'S GRILL (ABOVE AND BELOW).
CANUCKS FANS WATCHED – AND LISTENED – NERVOUSLY (ABOVE) AS REGULATION TIME WOUND TO A CLOSE WITH THE TEAMS DEADLOCKED.
HOPING TO CATCH SOME BETTER ANGLES IN OVERTIME, I MOVED TO A VACATED SEAT IN THE PRESS BOX CLOSER TO CENTER-ICE (ABOVE).
THE EXTRA PERIOD DIDN'T LAST LONG, BUT BOTH TEAMS HAD EXCELLENT SCORING CHANCES (ABOVE AND BELOW).
THE END OF THE GAME – AND THE SERIES – CAME QUICKLY (ABOVE): OFF THE STICK OF JARRET STOLL AT 4:27 OF THE FIRST OVERTIME PERIOD.
KINGS PORED OFF THE BENCH TO MOB STOLL IN CORNER (ABOVE AND BELOW) AND CELEBRATE L.A.'s FIRST PLAYOFF-SERIES VICTORY IN 11 YEARS.
AFTER A FEW MOMENTS OF EXULTATION, THE VISITORS MOVED TOWARD CENTER-ICE (ABOVE) FOR THE TRADITIONAL HAND-SHAKING CEREMONY; DANIEL SEDIN AND DUSTIN BROWN THE FIRST TO EXCHANGE GREETINGS (BELOW).
DANIEL SEDIN AND JONATHAN QUICK SHAKE HANDS AS THE PROCESSION WRAPS UP. 
VANCOUVER PLAYERS BID THEIR FANS ADIEU (ABOVE-LEFT) AND THEN LEAVE THE ICE DEJECTEDLY – AND MUCH EARLIER THAN A YEAR AGO AT THIS TIME.
CANUCKS FANS LINGER…
SUCH UNMITIGATED SORROW…
TIME NOW FOR VANCOUVER SPORTS FANS TO LOOK AHEAD (WITH PRIDE) TO THE DEFENDING GREY CUP-CHAMPION B.C. LIONS (ABOVE) AS THE HOCKEY SEASON HAS COME TO AN END.
EARLY-EVENING VIEW OF ILLUMINATED B.C. PLACE STADIUM OUTSIDE MY HOTEL WINDOW, AND A MEDIA CREDENTIAL I NO LONGER NEED. TIME NOW TO GET HOME AFTER 13 DAYS AND SAY HI TO THE WIFE AND KIDS BEFORE SETTING OUT FOR ROUND 2.
Email: howardLberger@gmail.com
Twitter: Berger_BYTES
Facebook: Howard Berger [Thornhill ON]