By HOWARD BERGER
GLENDALE, Ariz. (Apr. 22) – Despite a cap-induced purge of several players that contributed to their 2010 Stanley Cup victory, the Chicago Blackhawks are essentially a unit powered by Jonathan Toews, Patrick Kane and Duncan Keith – all of whom played significant roles in breaking the club's 49-year championship drought.
Though still ailing after a long concussion absence late in the regular season, Toews – the indomitable captain – stepped up once again in a critical circumstance, whipping a dandy wrist-shot past Mike Smith 2:44 into overtime last night at Jobing.com Arena. It provided Chicago a 2-1 victory over the Phoenix Coyotes; stunned a raucous, sell-out crowd; enabled the 'Hawks to avoid elimination, and forced a Game 6 in the Western Conference quarterfinal series on Monday at the United Center.
Obviously, we cannot tell you what will happen at the Madhouse on Madison but there'll be an overwhelming sense of astonishment if the game ends in regulation time. All five encounters in this series have required more than three periods to settle and no one will be surprised if, a) that trend continues, and b) the Blackhawks find a way to prevail on home ice before flying back here for a seventh and deciding game on Wednesday.
SECONDS AFTER NETTING THE OVERTIME WINNER HERE IN GLENDALE LAST NIGHT, CHICAGO CAPTAIN JONATHAN TOEWS (19)  MOVED IN TO CONGRATULATE GOALIE COREY CRAWFORD.
The peculiar nature of this series was reflected in the players that scored in regulation-time. Gilbert Brule and Nick Leddy – household names in the Brule and Leddy households – registered second and third-period goals, respectively, after combining for all of eight markers during the season. It required Toews to end the night with a trace of sanity.
My photo-review, now, of the hockey scene here in Arizona:
WITH THE TEMPERATURE NUDGING PAST 100 DEGREES F, IT WAS A WEE-BIT UNCOMFORTABLE WALKING ACROSS TO THE ARENA 90 MINUTES BEFORE LAST NIGHT'S GAME. BUT THE SCENE WAS PICTURESQUE – A USUAL – AND NEARBY PARKING LOTS HAD NO TROUBLE FILLING UP (BELOW-LEFT). LONG-TIME COUPLES AND FRIENDLY FOES (BOTTOM) MADE THEIR WAY INTO THE RINK. 
THE COYOTES "WHITE-OUT" WAS WELL UNDERWAY DURING THE PRE-GAME WARM-UP – THE ABOVE PHOTO TAKEN FROM MY PERCH IN THE JOBING.COM ARENA PRESS BOX.
TSN TELEVISED THE GAME BACK TO CANADA AND DOUBLED UP AT ICE-LEVEL (TOP-ABOVE) FOR ITS INTRODUCTORY SEGMENT – WINNIPEG BUREAU-CHIEF SARA ORLESKY JOINING RINK-SIDE ANALYST MIKE JOHNSON (IN GREY SUIT).
BOTH TEAMS; THE FOUR GAME-OFFICIALS AND CHICAGO GOALIE COREY CRAWFORD STOOD AT ATTENTION (ABOVE) DURING THE NATIONAL ANTHEM.
REFEREE BRAD WATSON BEGAN THE GAME (ABOVE) BY DROPPING THE PUCK BETWEEN ANTOINE VERMETTE OF PHOENIX AND DAVE BOLLAND OF THE BLACKHAWKS. TOEWS AND PATRICK KANE LATER SQUARED OFF (BELOW) AGAINST A DETERMINED BOYD GORDON, WHO ALMOST ALWAYS DROPS TO ONE KNEE FOR ADDED LEVERAGE. 
CRAWFORD SAW THE PUCK WELL ALL NIGHT AND WASN'T NEARLY AS BUSY AS MIKE SMITH AT THE OPPOSITE END, AS CHICAGO OUT-SHOT PHOENIX BY A 2-1 MARGIN [38-19].
SMITH TALKED SHOP WITH BACK-UP JASON LaBARBERA (ABOVE) DURING TV BREAK.
REFEREE WATSON CHECKS (ABOVE) WITH ANDREW BRUNETTE OF THE BLACKHAWKS, WHO WAS CLIPPED IN THE FACE BY A HIGH-STICK FROM DEREK MORRIS. PHOENIX SKATED TWO MEN SHORT FOR 15 SECONDS BUT HELD THE VISITORS OFF THE 'BOARD.
THE TIGHT-CHECKING OPENING FRAME ENDED IN A SCORELESS TIE.
MAPLE LEAFS EXECUTIVE [AND SCOTTSDALE RESIDENT] CLIFF FLETCHER PAUSED BEFORE SWALLOWING A BITE OF COOKIE TO POSE FOR MY CAMERA (ABOVE).
BOLLAND AND VERMETTE FACED OFF (ABOVE) TO BEGIN THE SECOND PERIOD.
GILBERT BRULE OPENED THE SCORING FOR PHOENIX AT 2:46 OF THE MIDDLE FRAME (ABOVE) AND WAS MOBBED BY HIS TEAMMATES ALONG THE BOARDS (BELOW).
THE BLACKHAWKS PROVIDED LOTS OF WORK (ABOVE) FOR MIKE SMITH.
CRAWFORD'S BUSIEST PERIOD WAS THE SECOND (ABOVE AND BELOW), DURING WHICH HE FACED 10 SHOTS FROM THE COYOTES. PHOENIX COMBINED FOR JUST NINE OTHERS IN THE FIRST AND THIRD FRAMES.
WHAT A NIGHT IT WAS FOR EX-LEAF VIKTOR STALBERG, WHO TOOK ALL FOUR OF CHICAGO'S MINOR PENALTIES. STALBERG GETS CHIDED BY FANS (ABOVE-RIGHT) AFTER A TRIPPING CALL WITH 25 SECONDS LEFT IN THE MIDDLE FRAME, FORCING THE VISITORS TO BEGIN THE THIRD PERIOD (BELOW) A MAN SHORT.
PRIOR TO THE THIRD, VIKTOR HAD A WORD OR TWO (ABOVE) FOR REFEREE WATSON.
INCREDIBLY, STALBERG WAS AT IT AGAIN ONLY 3:10 INTO THE THIRD PERIOD, INTERFERING (AND BRIEFLY SHAKING UP) KYLE CHIPCHURA BEHIND THE BLACKHAWKS' NET (ABOVE AND BELOW). OFF HE WENT FOR A FOURTH TIME.
UPON RETURNING TO THE CHICAGO BENCH (ABOVE) STALBERG WAS GREETED NONE-TOO-WARMLY BY TOEWS, WHO OBVIOUSLY HAD A FEW CHOICE WORDS FOR HIM.
THE BLACKHAWKS SWARMED AROUND MIKE SMITH (ABOVE) AND FINALLY BROKE THROUGH AT 9:15 OF THE FINAL FRAME (BELOW) ON NICK LEDDY'S FIRST-EVER PLAYOFF GOAL.
IT WAS NERVE-RACKING FOR THE COACHES – DAVE TIPPETT OF PHOENIX (ABOVE); JOEL QUENNVILLE OF CHICAGO (BELOW) – AS SECONDS TICKED OFF THE THIRD-PERIOD CLOCK.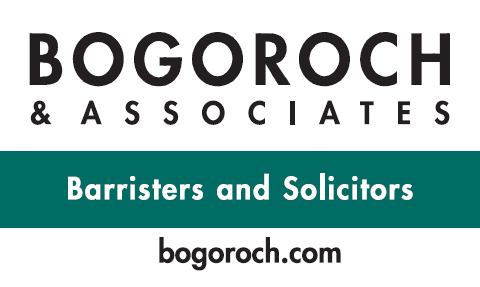 BOTH CLUBS HAD EXCELLENT SCORING CHANCES LATE IN REGULATION TIME.
SHAMELESS PLUG HERE FOR THE COMPANY I'M AFFILIATED WITH DURING THE PLAYOFFS THIS SPRING – ITS NAME AND LOGO PLASTERED ON THE BOARDS (ABOVE) TO THE LEFT OF CHICAGO BACK-UP GOALIE RAY EMERY.
PATRICK SHARP OF THE BLACKHAWKS HANDS PUCK TO LINESMAN JAY SHARRERS (ABOVE) WHILE YAPPING AT VERMETTE, WHO ALSO APPEARS TO HAVE A BEEF.
THE TIGHT CHECKING PREVAILED IN THE WANING MOMENTS OF REGULATION (ABOVE) AND THE CLUBS PREPARED FOR OVERTIME… AGAIN.
EXTRA PERIOD BEGINS (ABOVE) WITH FACE-OFF BETWEEN VERMETTE AND BOLAND.
SMITH AND CRAWFORD HAD TO BE SHARP EARLY ON CLOSE-IN CHANCES (ABOVE).
BLACKHAWKS POUR OFF THE BENCH (ABOVE AND BELOW) TO MOB TOEWS FOR HIS WINNING GOAL AT 2:44 OF THE FIRST OVERTIME, FORCING A GAME 6 IN THE SERIES BACK IN CHICAGO ON MONDAY NIGHT.
THE OVERTIME HERO IS INTERVIEWED ON NATION-WIDE TV IN CANADA (ABOVE AND BELOW) BY TSN's MIKE JOHNSON – THE FORMER LEAFS PLAYER – BETWEEN THE BENCHES.
SPECTATORS FILE QUICKLY OUT OF JOBING.COM ARENA AFTER THE GAME… MOST OF THEM, ANYWAY. A FEW BLACKHAWKS FANS (BELOW) LINGERED TO ENJOY THE MOMENT.
IT'S THE BLACKHAWKS WHO ARE STILL ON "LIFE SUPPORT" IN THIS SERIES, TRAILING 3-2 IN GAMES, AND HOPING TO AVOID ELIMINATION ONCE AGAIN ON HOME ICE.
Email: howardLberger@gmail.com
Twitter: Berger_BYTES
Facebook: Howard Berger [Thornhill ON]