By HOWARD BERGER
EL SEGUNDO, Calif. (Apr. 18) – An expectant mob of reporters descended upon the Los Angeles Kings' practice facility here Tuesday afternoon to observe Daniel Sedin in the flesh. Of course, all but a few people on this planet can decipher between Daniel and his identical-twin brother, Henrik. They have the same eyes, hair, beard, mustache, teeth, jaw, smile, voice… and who knows what else? Media wags like myself, that make liberal use of photographic evidence, could have easily spared the trip and and posted an image of the healthy Sedin. There isn't a forensic pathologist on Earth that could tell them apart.
From a competitive standpoint, however, two Sedins are better than one, particularly with the Vancouver Canucks on the brink of early playoff elimination. As such, Daniel boarded a flight from Vancouver to L.A. on Monday and partook fully in the club's Tuesday-afternoon practice at the Toyota Sports Center – a multi-rink complex just south of Los Angeles International Airport. Afterward – and following his brother (or did his brother follow him?) – Daniel generously fielded 20 minutes worth of questions and provided 10 seconds worth of answers. Any reporter expecting a decision on his status for Wednesday night's elimination game at Staples Center left the practice facility empty-handed.
DANIEL SEDIN (WE THINK) CHATS WITH REPORTERS AFTER TAKING PART IN VANCOUVER CANUCKS PRACTICE TUESDAY AT TOYOTA SPORTS CENTER IN EL SEGUNDO, CALIF.
As fully anticipated, Daniel said he and the Canucks' medical staff will make a call as late as they possibly can on Wednesday whether he can return from a concussion sustained at Chicago on Mar. 21. Though the sight of D. Sedin skating aggressively and occupying his spot on every line-rush warmed the breaking hearts of Canuck followers, it won't be worth a grain of desert-sand if he doesn't wake up feeling "himself" on Wednesday.
Daniel was previously seen on the ice with teammates Apr. 9. By all accounts, he couldn't walk across his bedroom floor on the morning of the 10th. Obviously, there can be so such consequence this time around if Daniel is to suit up in Game 4.
HOME ICE WHAT?
Heading into action on Wednesday, visiting teams have a six-game win streak in the playoffs. Tuesday night, Florida, Nashville and Phoenix won on the road. Monday, the Rangers, Boston and St. Louis prevailed. Last Friday [Apr. 13], New Jersey, Detroit, Philadelphia and Los Angeles authored a clean-sweep in road matches. To this point in the Stanley Cup tournament, 25 games have been played. Visiting clubs are 17-8. Go figure.
MIKE RICHARDS, JEFF CARTER AND THE LOS ANGELES KINGS SWEPT A PAIR OF ROAD GAMES IN VANCOUVER – THEN ADDED A HOME TRIUMPH – TO BE WITHIN A VICTORY OF ADVANCING.
REPUTATIONS ARE FLEETING…
The old saying "perception is reality" applies to many circumstances in life, but not universally so. A good example of the opposite – as I view it – is the Vancouver Canucks organization. For whatever reason, the Canucks are regarded somewhat dreadfully in most parts of the league after soaring to within a victory of the Stanley Cup championship last spring. Perhaps as a result of their skeptical, jittery fan-base (as if that places Canucks Nation in an exclusive category), the club is viewed as whiny and difficult by fans and media in other regions of the NHL. Not to these eyes. In my experience, the character and charisma that largely enabled the 2011 Cup run is evident in virtually all correspondence with the Vancouver club – from media relations, to players, coaches, and management.
Of course, any such observation varies by individual and is governed by personal experience. But, first impressions are almost always lasting and those I've encountered while following the Canucks this week are overwhelmingly pleasant – even with the club, stunningly, on the edge of first-round elimination. The players are clearly humbled by falling into a 3-0 void against Los Angeles but even the most contentious issues have been addressed courteously – no better example than Daniel Sedin's unwavering patience with reporters here on Tuesday, and the persona reflected by goalie Roberto Luongo, who has to rank – at the moment – among the most disappointed players in hockey.
As with practically everyone that mans his position, Luongo tends to blow hot and cold between the pipes, but I'd go to war with him as a teammate and friend any day of the week. The reason Luongo was replaced by Cory Schneider after Game 2 of this series is that Vancouver lost the opening matches on home ice – almost exclusively because of a horrid special-teams display. Luongo performed brilliantly in the opener and more-than adequately in Game 2. But, coach Alain Vigneault was hoping a change in goal might snap the team out of its offensive funk and Schneider played the third match at Staples Center on Sunday. The change proved immaterial as the Canucks were blanked, 1-0.
No matter what you think of Luongo, his credentials are unassailable, having won a gold medal as Canada's goaltender at the 2010 Winter Olympics in Vancouver and then back-stopping the Canucks to within 60 minutes of a Stanley Cup title last spring. He may not be a Martin Brodeur or Patrick Roy-incarnate; how many are? But, he's a terrific ambassador for the game and highly underrated – in my view – as a citizen among teammates.
Most impressive about Luongo is the manner in which he defers while encountering thorny circumstances. There he was again, on Tuesday, assuring a swarm of media that he understood Vigneault's decision to yank him for Game 3, even though he had no reason to accept culpability for the first two defeats.
ROBERTO LUONGO CROUCHES (ABOVE) DURING PRACTICE ON TUESDAY AFTERNOON.
LUONGO WAS PURE CLASS WHEN CHATTING WITH REPORTERS (ABOVE AND BELOW) ON TUESDAY AFTER HE AND THE VANCOUVER CANUCKS SKATED HERE IN L.A.
Others in Luongo's position might have offered cryptic messages by saying such things as, "it's a coach's decision and completely out of my hands" or "I have no control over when I play." Instead, he simply expressed a desire – when queried – to get back between the pipes, as anyone in his spot would; he supported Vigneault so clearly that his media scrum wrapped up after 90 seconds. There was nothing more to be asked – or answered.
This gentleman is a winner, in every sense of the word.
More of my images, now, from the Canucks skate on Tuesday:
MAIN ENTRANCE (ABOVE) TO THE KINGS' PRACTICE FACILITY IN EL SEGUNDO; CANUCKS GATHER INSIDE AROUND ASSISTANT COACH RICK BOWNESS (BELOW).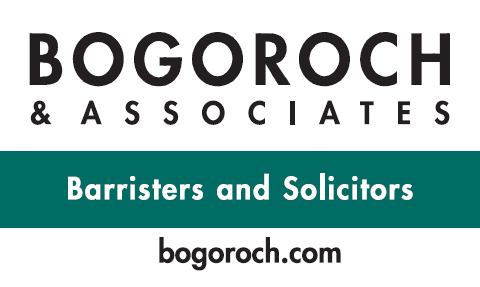 MOST EYES (AND CAMERA-LENSES) WERE FOCUSED ON DANIEL SEDIN – WHETHER SKATING (ABOVE) OR SEATED ON THE BENCH NEXT TO BROTHER HENRIK (BELOW-RIGHT).
LUONGO REFRESHES (ABOVE-LEFT) WHILE MAX LAPIERRE TAKES A BREATHER.
THE CANUCK PLAYERS COULDN'T ESCAPE THEIR DOMINEERING OPPONENT (ABOVE) AS L.A. KINGS IMAGES ARE FEATURED THROUGHOUT THE TOYOTA SPORTS CENTER.
HENRIK SEDIN (WE THINK) TALKS, ABOVE, ABOUT DANIEL'S POSSIBLE RETURN.
"YOU REALLY THINK I LOOK LIKE HENRIK?" DANIEL APPEARS TO BE ASKING AS HE STARES INTO MY CAMERA-LENS ON TUESDAY.
IT WAS A LONG DAY FOR A HALL-OF-FAMER… AND WE'RE TALKING ABOUT THE GUY ON THE LEFT (ABOVE) – ERIC DUHATSCHEK OF THE GLOBE AND MAIL, WHO HAS THRILLED ALL OF HIS FRIENDS AND READERS BY COURAGEOUSLY RECOVERING FROM AN ILLNESS DURING THE REGULAR SEASON. HERE, ERIC CHATS WITH DANIEL SEDIN.
MORE OF DANIEL (ABOVE) – BEING INTERVIEWED (BOTTOM-RIGHT) BY A SWEDISH REPORTER.
ON MY WAY BACK TO THE SAN FERNANDO VALLEY, I PASSED THROUGH INGLEWOOD – SITE OF HOLLYWOOD PARK RACETRACK (ABOVE) AND THE FORUM (BELOW), HOME OF THE LOS ANGELES KINGS AND LAKERS FROM 1967 TO 1999. THE CENTURY BLVD. SIGN AT THE ENTRANCE TO HOLLYWOOD PARK NEEDS SOME WORK.
THE ROMANESQUE FORUM IS LOCATED JUST TWO MILES EAST OF LOS ANGELES INTERNATIONAL AIRPORT. IN ITS HEY-DAY, THE EXCLUSIVE FORUM CLUB – ON THE MAIN LEVEL (BELOW) – WAS THE SPOT-TO-BE-SEEN DURING KINGS AND LAKERS GAMES. 
IT'S ALWAYS BEAUTIFUL HERE IN SO-CAL AT THIS TIME OF YEAR WHEN THE SUN IS SETTING WITH WISPY CLOUDS AND AIRCRAFT CONTRAILS REFLECTED IN THE SKY. 
Email: howardLberger@gmail.com
Twitter: Berger_BYTES
Facebook: Howard Berger [Thornhill ON]