By HOWARD BERGER
LOS ANGELES (Apr. 16) – I have no record of playoff predictions except for my own, but I think I can make the following observations with certainty: a) given how they performed in the final-third of the regular season, I wouldn't have bet a plug-nickel against the Pittsburgh Penguins in the Stanley Cup tournament; b) I'm sure a couple of "experts" out there chose Pittsburgh and Vancouver to meet in the final, and c) there isn't a living human that suggested the Penguins and Canucks might get swept in the opening round.
If someone – now deceased – offered that prediction, I hope he passed it on to a breathing relative for posterity. It might even be worth a line or two at the bottom of the poor soul's tombstone: "Here lays a man that would have left his family a hell of a lot more had he put his money where his dying mouth was."
Go figure the Stanley Cup playoffs… again.
Pittsburgh, with a healthy [for now] Sidney Crosby, compiled an 18-4-1 record in its final 23 games. Loaded with talent and post-season experience, it seemed as if the Penguins were building toward a third Cup run in the past five years. Having lost its leading goal-scorer, Daniel Sedin, to a cheap-shot from Chicago's Duncan Keith on Mar. 21, Vancouver gamely persevered and romped to an 8-1 record in Sedin's absence to wrest the Presidents' Trophy from the New York Rangers on the final weekend. As with Pittsburgh, the Canucks appeared to be culling the emotion required for another sustained playoff drive.
Incredibly, both teams could be golfing by Thursday.
Imagine the humiliation of Vancouver and Pittsburgh fans if their heroes end up playing only four more games than Montreal and Toronto in 2011-12. Besides seeking therapy, the general manager of such a playoff dud could easily lapse into tear-down mode.
Philadelphia has man-handled Pittsburgh on the scoreboard and above the shoulders in crafting a 3-0 series lead out east. Perhaps Crosby and Co. would have a better emotional grip if they felt Marc-Andre Fleury were capable of a timely save, but Fleury couldn't get in the way of a medicine-ball this week.
Here in the west, the under-manned Canucks are being one-two punched into early submission by Dustin Brown and Jonathan Quick of Los Angeles.
THE KINGS AND CANUCKS FACE OFF HERE IN LOS ANGELES LAST NIGHT. DUSTIN BROWN SCORED A THIRD-PERIOD GOAL TO GIVE L.A. A 1-0 VICTORY AND 3-0 STRANGLEHOLD IN THE WESTERN CONFERENCE QUARTERFINAL SERIES.
Brown turned into a wrecking-ball once the puck was dropped in the series at Rogers Centre: he scored twice, shorthanded, in Game 2, and then nearly destroyed the lone healthy Sedin – Henrik – with a spectacular open-ice hit before connecting for the only marker of Game 3 in a 1-0 Kings triumph last night. Quick, who would win the Vezina Trophy this season if Henrik Lundqvist had never come to North America, earned his second career playoff shut-out and seventh in Kings history. He has stopped 111 of 115 Vancouver shots in this series for a .965 save-percentage. It is also the first time Los Angeles has built a 3-0 lead in the post-season; Kings have been in the NHL since 1967-68.
A raucous gathering at the Staples Center included L.A. Lakers star Kobe Bryant, who sat with his family near ice level and appeared to enjoy himself – as you'll notice in several of my photographs, below. Though Kobe remains sidelined with a bruised shin, he watched his teammates knock off the defending world-champion Dallas Mavericks at Staples Center yesterday afternoon and then stuck around for the hockey game.
With the Los Angeles Dodgers off to the best start of any team in baseball – 9-1 – these are heady days here in Tinseltown.
The Kings will get their first of four cracks at eliminating Vancouver on Wednesday… the same night Philadelphia hopes to  send Pittsburgh packing at the Wells-Fargo Center.
My photo-review, now, of last night's Kings-Canucks Game 3:
AFTER A COOL, RAINY WEEK, A WARMING TREND BEGAN TO ENVELOP SOUTHERN CALIFORNIA ON SUNDAY AFTERNOON, CLEARING OUT THE WHITE, PUFFY CLOUDS (ABOVE) AND ALLOWING POLLEN-COLLECTOR'S (BELOW) TO DO THEIR THING.
IT WAS A PERFECT DAY FOR A LATE-AFTERNOON DRIVE DOWNTOWN, WITH CRYSTAL-CLEAR WEATHER AND COMPARATIVELY-LIGHT WEEKEND TRAFFIC (ABOVE AND TWO BELOW).
HOME ARENA (ABOVE) OF THE KINGS AND LAKERS SINCE 1999-2000.
YOU DON'T SEE MANY VIC VENASKY JERSEYS HERE IN LOS ANGELES – OR ANYWHERE ON EARTH, FOR THAT MATTER. BUT, A MAN WHO OBVIOUSLY REMEMBERS THE JOURNEYMAN KINGS' FORWARD OF THE 1970s SPORTED A GAME-WORN SOUVENIR (ABOVE-RIGHT) IN THE PLAZA OF STAPLES CENTER. THE PREDOMINANTLY PURPLE KINGS JERSEY FROM THE '60s, '70s AND '80s (ABOVE-LEFT) IS A POPULAR ITEM DOWN HERE, THOUGH I CAN'T SAY AS MUCH FOR THE HAIR-DO ON THE GOOD-NATURED FELLOW BELOW. A BRONZE WAYNE GRETZKY IS MORE IMMACULATELY-GROOMED.
NICE TO SEE THE YOUNG CROWD (ABOVE) SO INVOLVED IN PLAYOFF HOCKEY HERE.
FANS YOUNG AND OLD – DECKED OUT IN KINGS PARAPHERNALIA – ENJOYED THEMSELVES OUTSIDE THE ARENA BEFORED HEADING IN FOR THE HOCKEY GAME (ABOVE).
SELL-OUT CROWD BEGINS FILING INTO STAPLES CENTER (ABOVE AND BELOW) 75 MINUTES BEFORE THE OPENING FACE-OFF.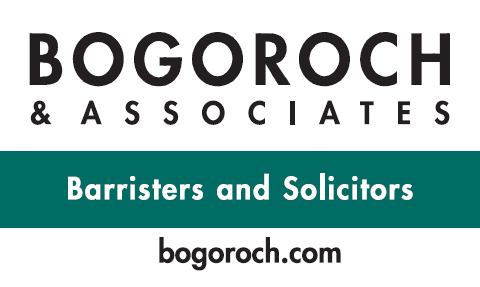 PERSONAL-INJURY LAWYERS
BARE ICE (ABOVE) WITH MULTI-COLORED PRE-GAME PROJECTION AND A GIANT AMERICAN FLAG (BELOW) DURING THE NATIONAL ANTHEMS ON SUNDAY.
DUSTIN BROWN WASTED NO TIME (ABOVE) GETTING INTO THE GRILL OF CANUCKS' GOALIE CORY SCHNEIDER, WHO REPLACED ROBERTO LUONGO FOR GAME 3 AND PLAYED WELL.
JONATHAN QUICK AND DREW DOUGHTY CONTEND WITH VANCOUVER'S CHRIS HIGGINS (ABOVE) IN THE OPENING PERIOD.
HISTORIC KINGS BANNERS AND PART OF THE SELL-OUT AUDIENCE AT STAPLES CENTER (ABOVE AND BELOW) FOR SUNDAY NIGHT'S MATCH.
TRAILING THE SERIES, 2-0, IT WAS IMPERATIVE FOR VANCOUVER TO START GAME 3 WITH A FLOURISH, AS INDICATED ON THE SHOT-CLOCK (ABOVE). THE NUMBERS THAT COUNTED, HOWEVER, WERE STILL EVEN AND WOULD REMAIN SO UNTIL THE THIRD PERIOD.
FIRST-PERIOD ACTION (ABOVE) FROM MY PERCH IN THE PRESS BOX.
KOBE BRYANT (ABOVE AND BELOW) APPEARED TO BE ENJOYING THE "KISS-CAM" FEATURE ON THE STAPLES CENTER VIDEO-BOARD.
JUST MORE THAN TWO MINUTES INTO THE SECOND PERIOD, DUSTIN BROWN LAID OUT HENRIK SEDIN WITH A TERRIFIC SHOULDER-CHECK IN FRONT OF THE VANCOUVER BENCH – LUCKILY FOR SEDIN (TOP IMAGES, ABOVE), WHO DIDN'T HAVE TO SKATE FAR TO RE-GAIN HIS BEARINGS. AS IS CUSTOM IN THE NHL TODAY, THE CANUCKS TRIED TO AVENGE THE HIT WHEN ALEX BURROWS CLASHED WITH ANZE KOPITAR (ABOVE AND BELOW).
RYAN KESLER OF VANCOUVER AND MATT GREENE OF THE KINGS LISTEN TO EXPLANATION OF PENALTIES (ABOVE) FROM REFEREES KELLY SUTHERLAND (11) AND KEVIN POLLOCK (33).
ONLY A FEW SEATS WERE UNOCCUPIED AT STAPLES CENTER (ABOVE).
QUICK TAKES A BREATHER AND THE PLAYERS EXCHANGE PLEASANTRIES (ABOVE).
LUONGO (ABOVE-LEFT) DID NOTHING TO DESERVE GETTING YANKED FOR GAME 3; COACH ALAIN VIGNEAULT WAS LOOKING FOR A MOMENTUM-SWITCH THAT DIDN'T MATERIALIZE.
PLAYERS EYE A LOOSE PUCK AT CENTER-ICE (ABOVE).
THE GAME STILL SCORELESS IN THE THIRD PERIOD, BROWN BATTLES (ABOVE AND BELOW) WITH SCHNEIDER AND VANCOUVER DEFENSEMAN DAN HAMHUIS. 
FINALLY A GOAL! AFTER ALEC MARTINEZ (27 TOP-LEFT) MISSED A CHANCE, BROWN CONNECTED WITH A WRIST-SHOT AT 6:30 OF THE FINAL FRAME – DRAWING LOUD CHEERS FROM KOBE AND FRIENDS. SCHNEIDER TOOK A DEEP BREATH (BELOW).
MORE PROOF (ABOVE) THAT SHOTS ON GOAL CAN BE THE MOST DECEIVING STATISTIC IN HOCKEY. THE KINGS HONOR A MEMBER OF THE U.S. MILITARY (BELOW).
L.A. WAS MOSTLY IN REVERSE AFTER BROWN'S GOAL, AS THE CANUCKS PRESSED HARD TO TIE THE GAME – BUZZING AROUND JONATHAN QUICK.
THE PARTISAN CROWD (ABOVE) URGES THE KINGS TO HANG ON.
HENRIK SEDIN CHATS WITH KEVIN POLLOCK (ABOVE) SECONDS BEFORE THE FINAL BUZZER (BELOW), AS L.A. PLAYERS POUR OFF THE BENCH TO MOB QUICK.
KOBE APPLAUDS; QUICK TAKES A BOW AS FIRST STAR, AND SCOTT OAKE OF HOCKEY NIGHT IN CANADA INTERVIEWS DUSTIN BROWN  ON NATIONWIDE TV (ABOVE AND BELOW).
THE ARENA CLEARED OUT QUICKLY – AND JUBILANTLY (ABOVE).
NO, JONATHAN QUICK IS NOT SAYING "I CAN BEAT THESE GUYS WITH MY EYES CLOSED" (ABOVE). I JUST HAPPENED TO GET HIM IN MID-BLINK.
Email: howardLberger@gmail.com
Twitter: Berger_BYTES
Facebook: Howard Berger [Thornhill ON]