By HOWARD BERGER
ST. LOUIS (Apr. 28) – What a refreshing change we have this spring in western competition for the Stanley Cup. Teams we've grown accustomed to watching on a semi-regular basis in the past 10-15 years – Detroit, Dallas, Colorado, Anaheim, Chicago – either missed the playoffs this season or were eliminated in the opening round. The shake-down has left us with four teams that are Stanley Cup virgins; among them, Los Angeles having most-recently qualified for the championship round in (take a deep breath, Leaf fans) 1993 – Wayne Gretzky and Co. losing to the Canadiens.
Phoenix and Nashville have never been to the Cup final while St. Louis hasn't made it since the earliest days of NHL expansion – the Blues of Scotty Bowman, Al Arbour and Glenn Hall representing the old West Division in 1968, '69 and '70; going 0-for-12 in games against Montreal (twice) and Boston. Any person even casually acquainted with Stanley Cup history will know of the Blues' last moment in Cup final play: Bobby Orr scoring his legendary overtime goal at Boston Garden to win the 1970 championship – the image of the great defenseman soaring parallel to the ice; arms raised in triumph, among the most iconic in professional sport.
The four western finalists this spring share a common thread: decency and character that starts at the top and trickles downward.
IT'S GREAT TO BE HERE IN ST. LOUIS FOR GAMES 1 AND 2 OF THE STANLEY CUP WESTERN CONFERENCE SEMIFINAL BETWEEN THE BLUES AND LOS ANGELES KINGS, GETTING UNDERWAY SATURDAY NIGHT AT SCOTTRADE CENTER. I WAS ABLE TO WATCH SOME BASEBALL AT BUSCH STADIUM OUT MY HOTEL-ROOM WINDOW (ABOVE) AFTER ARRIVING HERE, AS ST. LOUIS CARDINALS DESTROYED MILWAUKEE BREWERS, 13-1.
No franchise among the four major sports in North America has been as grossly underrated through the years as the Nashville Predators. With the notable exception of the Dallas Cowboys, who were managed by Tex Schramm and coached by Tom Landry in their first 19 seasons, no team in professional sport has maintained its "battery" as long as the Predators. David Poile is the original GM and Barry Trotz the original coach of Nashville's NHL entry, dating to the start of the 1998-99 season. In the ensuing 14 years, there has rarely been even marginal justification to replace either man. Quietly, as a result of their untraditional hockey locale, the Predators have been almost uniformly competent on the ice, and exclusively respectful from top to bottom.
Think about it: when have you ever heard of Poile causing a stir; talking brazenly, or doing anything, in fact, to draw attention to himself? This is no coincidence given that Poile cut his teeth alongside one of the most revered people the game has known – Cliff Fletcher – who hired him as a youthful assistant in the early years of the Atlanta/Calgary Flames franchise. The only aspect of Poile that has changed is the color of his hair; pre-maturely grey, he chose to darken his coif two decades ago. Otherwise, he's been the absolute model of consistency and decorum; perhaps the only executive in hockey about whom no person can recall a disparaging word. Trotz is Poile-incarnate behind the bench and one of the friendliest, most-unpretentious chaps you'll ever meet.
St. Louis is currently governed by the tandem of president John Davidson and GM Doug Armstrong. Flamboyant, though always respectful, in his years as the premier hockey analyst in the U.S., Davidson has assumed a quieter profile as an executive with the Blues – and likely not by accident. With his engaging personality and impeccable knowledge of the sport, J.D. knows he could see; hear and read about himself more frequently in the St. Louis hockey market. Though still cooperative and accessible, he delegates authority with justifiable confidence that Armstrong will properly represent the club.
It is questionable whether any coach in league history has so-dramatically reversed the fortune of a struggling team the way Ken Hitchcock did this season here in St. Louis. "Hitch" was no longer good enough to coach the Columbus Blue Jackets (would Scotty Bowman, Al Arbour and Glen Sather have prospered with that club?) – but he should win the Jack Adams Trophy, hands-down, after guiding the Blues to unforeseen heights.
Ken is a good man with an unassailable reputation; he fits glove-in-hand with the remaining Western Conference playoff teams.
In Phoenix, the Coyotes have made perpetual news off the ice while attempting to become viable economically. It has overshadowed a model franchise – managed by Don Maloney and coached by the person I would hire ahead of anyone were I starting a hockey team. In my view, Dave Tippet is the most technically-sound coach in the NHL – guiding a marginally-talented club by cloning his players. Anyone that remembers watching Tippet in the 1980s as a smart, reliable defensive forward with boundless energy – primarily on behalf of the Hartford Whalers – will realize that he coaches exactly the way he played.
It was a revelation to watch Game 5 of the Chicago-Phoenix opening-round series from the press box at Jobing.com Arena last Saturday. Though the Coyotes lost in overtime when Jonathan Toews scored for the Blackhawks, I was amazed at the club's discipline and puck-support in the defensive zone. Almost nothing changed – from shift to shift; period to period, and no matter which players were on the ice. The contrast to the defensive confusion and disarray I've watched for eons in Toronto was astounding; it provided more clarity about why the Leafs haven't come close to making the playoffs in recent years, and bewilderment that no Toronto coach since Roger Neilson in 1977 has been able to impart the message Tippet so routinely drills into his players.
"It's very simple – the guys here in Phoenix know they either play exactly the way Tippet expects or they sit," said a western scout that attends many of the Coyotes games. "That approach works well because Tippet doesn't have a room full of stars and big contracts. He never feels compelled to use any particular skater. In that context, Tippet and Don Maloney are totally on the same page – quietly and professionally."
That brings us to the Los Angeles Kings – an organization governed by people that aren't everyone's cup of tea. General manager Dean Lombardi is considered the "mystery man" of the NHL, revealing almost nothing about himself in restrictive communication with the media. Coach Darryl Sutter is… well, a Sutter – old-guard; demanding; intense, yet more prickly and ill-tempered than his brothers. But, hey, Bonnie and Clyde worked well together for a number of years; why shouldn't Lombardi and Sutter? No one ever suggested a gregarious nature is required to competently run a hockey team, and the Kings' brain-trust has done an exceptional job since Sutter replaced Terry Murray behind the bench.
So, the Western Conference playoffs should be revealing for hockey fans east of the continental divide that don't have a chance to see the four remaining clubs very often. In many ways, the Predators, Blues, Coyotes and Kings are brethren – providing lessons about carriage and comportment that others might be wise to follow.
*   *   *   *   *   *   *   *   *   *   *   *   *   *   *   *   *   *
Told to me before leaving Florida for the trip here to St. Louis – and related now to you by a member of the Jewish faith that believes we should chuckle at ourselves more frequently:
A JEWISH DOCTOR GAVE HIS PATIENT SIX MONTHS TO LIVE AND SENT HIM A BILL FOR HIS SERVICES. WHEN THE MAN DIDN'T PAY, THE DOCTOR GAVE HIM ANOTHER SIX MONTHS.

I haven't stopped laughing since Friday morning.
*   *   *   *   *   *   *   *   *   *   *   *   *   *   *   *   *   *
Much of Friday was spent in the air, flying from Fort Lauderdale to Charlotte for a change of planes, and then on here to St. Louis, arriving around the supper-hour. As always, I kept my trusty Nikon close by:
DEPARTING FORT LAUDERDALE OVER THE EMERALD SHORES OF THE ATLANTIC OCEAN.
NOT SURE IF THESE BOATS WERE RACING, OR MERELY HEADING THE SAME WAY.
HEADING BACK OVER THE COAST – ABOVE BOCA RATON.
FLYING NORTH, 20 MINUTES AFTER LEAVING FORT LAUDERDALE, THERE WAS A SPECTACULAR VIEW (ABOVE AND BELOW) OF THE KENNEDY SPACE CENTER IN CAPE CANAVERAL – SITE OF MANNED LAUNCHES DURING THE MERCURY, GEMINI, APOLLO AND SPACE SHUTTLE PROGRAMS. THE GIANT VEHICLE ASSEMBLY BUILDING IS IN THE FOREGROUND, WITH A PATH THAT HEADS STRAIGHT TOWARD LAUNCH-COMPLEX 39-A AND VEERS LEFT TOWARD COMPLEX 39-B. MOST OF THE APOLLO LUNAR MISSIONS IN THE LATE-'60s AND EARLY-'70s LIFTED OFF FROM 39-A (BELOW-LEFT), INCLUDING THE FIRST LANDING CREW OF APOLLO 11 (NEIL ARMSTRONG, BUZZ ALDRIN AND MICHAEL COLLINS) ON JULY 16, 1969. FOUR DAYS LATER, ARMSTRONG BECAME THE FIRST MAN TO SET FOOT ON THE MOON.  THE SPACE SHUTTLE CHALLENGER DISASTER THAT CLAIMED SEVEN LIVES IN AN EXPLOSION 73 SECONDS AFTER LIFT-OFF ON JAN. 28, 1986 LEFT FROM PAD 39-B.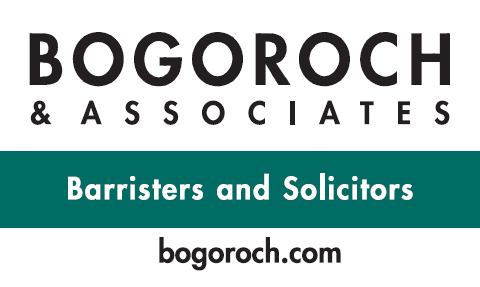 SEVERAL MINUTES LATER, WE FLEW PAST THE DAYTONA INTERNATIONAL SPEEDWAY (ABOVE) – HOME OF THE MOST PRESTIGIOUS ANNUAL NASCAR EVENT, THE DAYTONA-500.
APPROACHING CHARLOTTE, THE CUMULUS-CLOUD BUILD-UP WAS RATHER IMPRESSIVE.
MOMENTS BEFORE LANDING, WE PASSED CHARLOTTE MOTOR SPEEDWAY (ABOVE) IN SUBURBAN CONCORD, NORTH CAROLINA – 13 MILES FROM THE CITY CENTER.
AT CHARLOTTE-DOUGLAS INTERNATIONAL AIRPORT (ABOVE) – ONE HOUR AND 40 MINUTES AFTER LEAVING FORT LAUDERDALE.
JUST MORE THAN 90 MINUTES AFTER LEAVING CHARLOTTE, WE FLEW PAST DOWNTOWN ST. LOUIS (ABOVE) ON APPROACH TO LAMBERT INTERNATIONAL AIRPORT. THE GATEWAY ARCH CAN BE SEEN AT FAR-RIGHT, ON BANK OF THE MISSISSIPPI RIVER. EDWARD JONES DOME – HOME OF THE NFL ST. LOUIS RAMS – IS VISIBLE ON THE OPPOSITE SIDE OF DOWNTOWN, WHILE SCOTTRADE CENTER, WHERE THE BLUES PLAY, IS AT FAR-LEFT IN PHOTO.
I ARRIVED DOWNTOWN WHILE THE ST. LOUIS CARDINALS WERE PLAYING THE OPENER OF A WEEKEND SERIES WITH MILWAUKEE AT BUSCH STADIUM (ABOVE AND BELOW) – THE WORLD SERIES CHAMPS MAKING SURE TO WISH THEIR HOCKEY BRETHREN GOOD LUCK.
BRONZE STATUES OF CARDINALS LEGENDS DIZZIE DEAN (ABOVE-LEFT) AND BOB GIBSON ON THE PLAZA OUTSIDE BUSCH STADIUM.
HECK, WITH A GOOD TELEPHOTO LENS, YOU CAN WATCH A BALLGAME FROM THE WINDOW OF MY HOTEL-ROOM HERE IN DOWNTOWN ST. LOUIS.
Email: howardLberger@gmail.com
Twitter: Berger_BYTES
Facebook: Howard Berger [Thornhill ON]