By HOWARD BERGER
GLENDALE, Ariz. (May 8th) – Hockey fans in Eastern Canada and the United States will be wise to take an afternoon nap, if possible, during the Stanley Cup semifinals. There is bound to be some late-night TV watching now that Los Angeles and Phoenix have qualified for the Western Conference championship, marking the first-ever meeting in the Cup semis between Pacific rivals.
Since the NHL expanded to the west coast of North America in 1967, half-a-dozen clubs have played in the Pacific time zone – Los Angeles Kings, California Seals (1967-76), Vancouver Canucks, San Jose Sharks, Anaheim Ducks and Phoenix Coyotes. San Jose and Calgary faced off in a Pacific/Mountain semifinal in 2004, but never has there been a clash between cities that are three hours behind such hockey hot-beds as Toronto, Montreal, New York, Boston, Detroit and Philadelphia.
Keep the Caffeine handy.
My lofty pre-series forecast of a Kings-Coyotes final materialized… and quickly. Los Angeles bounced St. Louis in the minimum four games and Phoenix took care of Nashville in five – winning the series here in Glendale last night with a 2-1 victory over the Predators. Goaltending was the reason I chose L.A. and Phoenix to advance and it's the reason the up-coming Western tilt will probably go six or seven games. Should the Kings continue to play near-flawless hockey, it will be quite a feat for the Coyotes – or the Eastern Conference champion – to subdue them in a best-of-seven series. But, the West final isn't likely to begin here in Arizona until Sunday or Monday, meaning Los Angeles will have sat for a full week after sweeping the Blues.
Fans of the Ottawa Senators will tell you – first hand – what can happen to a blazing-hot playoff team that becomes idle for a prolonged stretch. The Sens rocketed through the Eastern playoffs in 2007, wiping out Pittsburgh, New Jersey and Buffalo each in five games. When the Stanley Cup final began in Anaheim after a nine-day gap, Ottawa's momentum had been obliterated and the Ducks – coming off a difficult, six-game conquest of Detroit – rolled to victory in five.   
VETERAN SHANE DOAN OF THE COYOTES (19 ABOVE) WILL PLAY IN THE STANLEY CUP SEMIFINALS FOR THE FIRST TIME AFTER HIS CLUB ELIMINATED NASHVILLE LAST NIGHT.
Phoenix hasn't been quite as automatic as Los Angeles this spring, but how does one choose between Jonathan Quick and Mike Smith – arguably the leading candidates for the Conn Smythe Trophy at the halfway mark of the Stanley Cup tournament? It should be an intriguing match-up and I look forward to more jet-lag out this way after heading home to do laundry and say hi to the wife and kids.
My photo-review, now, of the trip here from L.A. and the Coyotes series clincher over Nashville:
THE BIG JETS, AS ALWAYS, WERE ROLLING THROUGH LOS ANGELES INTERNATIONAL AIRPORT YESTERDAY AND THE FLIGHT-ATTENDANT ON MY USAirways PLANE (BELOW) WAS A REAL CUT-UP – SMILING AT PASSENGERS DURING HIS SAFETY DEMONSTRATION AND FLASHING A LOOK OF HORROR OVER THE POSSIBILITY OF OXYGEN MASKS BEING DEPLOYED. 
TAKING OFF, AS PER USUAL, OVER THE BEACH AT PLAYA DEL REY (TOP-LEFT), THE USAirways CAPTAIN MADE AN IMMEDIATE LEFT TURN, BRINGING INTO VIEW THE NORTH AND SOUTH RUNWAYS (TOP-RIGHT) OF L-A-X. MOMENTS LATER, WE CAME UPON THE HARBOR AND DOWNTOWN BUILDINGS OF LONG BEACH, CALIF. (BELOW).
AS WE SAID DURING A LOS ANGELES-TO-PHOENIX FLIGHT A COUPLE OF WEEKS AGO: "N.B.D" – NOTHING BUT DESERT (ABOVE AND BELOW).
TURNING IN-BOUND FROM THE EAST TOWARD SKY HARBOR INTERNATIONAL AIRPORT IN PHOENIX (ABOVE) AND PASSING SUN-DEVIL STADIUM AT ARIZONA STATE UNIVERSITY (FORMER HOME OF THE NFL CARDINALS) ON FINAL APPROACH (BELOW). IN SUBURBAN GLENDALE (15 MILES NORTHWEST OF DOWNTOWN PHOENIX), SITS UNIVERSITY OF ARIZONA STADIUM (BOTTOM-RIGHT) – CURRENT HOME OF THE FOOTBALL CARDINALS.
JOBING.COM ARENA (ABOVE AND BOTTOM-LEFT) – HOME OF THE PHOENIX COYOTES. FANS OF THE COYOTES FORE-RUNNER, THE ORIGINAL WINNIPEG JETS (BOTTOM-RIGHT).
NEARLY 100 PEOPLE CRAMMED INTO A ROOM BUILT FOR 30 AT THE ARENA PRIOR TO THE GAME, AS NHL COMMISSIONER GARY BETTMAN AND FORMER SAN JOSE SHARKS CEO GREG JAMISON DISCUSSED PLANS TO TRANSFER OWNERSHIP OF THE COYOTES FROM THE LEAGUE AND KEEP THE CLUB HERE IN ARIZONA BEYOND THIS SEASON.
PUPIL AND MENTOR SAT TOGETHER (ABOVE) IN THE MEDIA LOUNGE BEFORE LAST NIGHT'S GAME: NASHVILLE GM DAVID POILE (LEFT) AND LEAFS EXECUTIVE CLIFF FLETCHER, WHO BROUGHT POILE INTO THE NHL AS ASSISTANT GM WHEN HE RAN THE ATLANTA FLAMES IN THE MID-1970s. YOU WILL MEET NO FINER PEOPLE IN THE SPORT. 
THE COYOTES "WHITE-OUT" WAS ON FULL-DISPLAY IN THE ARENA (VIEW FROM PRESS BOX, ABOVE), AS FANS CARRIED ON THE TRADITION THAT STARTED IN WINNIPEG TWO DECADES AGO. THE COYOTES AND PREDATORS IN THE WARM-UP (BELOW), AS FANS FILE INTO THE END-ZONE BALCONY AT JOBING.COM ARENA.
AS THE NATIONAL ANTHEM IS BEING PLAYED (ABOVE), GOALIES MIKE SMITH OF PHOENIX AND PEKKA RINNE OF NASHVILLE STAND (BELOW).
REFEREE DAN O'ROURKE BEGINS THE GAME (ABOVE) BY DROPPING PUCK BETWEEN FORMER OTTAWA TEAMMATES ANTOINE VERMETTE OF THE COYOTES AND MIKE FISHER OF THE PREDATORS.
PATRIC HORNQVIST OF NASHVILLE GOT INTO SMITH'S GRILL (ABOVE) ON AN EARLY POWERPLAY WHILE DAVID LEGWAND WAITED FOR A PASS (BELOW) THAT NEVER ARRIVED.
DEFENSEMAN HAL GILL (75 ABOVE) POINTS OUT SOMETHING TO LEGWAND BEFORE A FACE-OFF AGAINST MARTIN HANZAL OF THE COYOTES.
PHOENIX COACH DAVE TIPPET HAD HIS CLUB PRIMED FOR THE SERIES BUT HE LIKELY WOULD HAVE LOST CONCENTRATION HAD HE GLANCED OVER HIS RIGHT OR LEFT SHOULDER.
AS INDICATED BY THE SCORE-CLOCK (TOP-LEFT), NASHVILLE ENJOYED A WIDE TERRITORIAL EDGE EARLY IN THE GAME. AND TEMPERS GREW SHORT BEHIND THE PHOENIX GOAL.
LEGWAND PAID SMITH FREQUENT VISITS IN THE OPENING FRAME, WHICH ENDED SCORELESS.
COYOTES DEFENSEMAN OLIVER EKMAN-LARSSON GETS YANKED AWKWARDLY FROM BEHIND (ABOVE) BY NICK SPALLING OF NASHVILLE DURING A SECOND-PERIOD MELEE.
ACTION IN PHOENIX ZONE (ABOVE) IS VIEWED BY THE "WHITE-OUT".
AN OPTIMISTIC COYOTES FAN MAKES HIMSELF KNOWN (ABOVE) DURING A TV BREAK IN THE MIDDLE FRAME – SMITH AND CO. RESTING AT THE PHOENIX BENCH.
COYOTES SCORED BOTH OF THEIR GOALS IN THE SECOND PERIOD – DEREK MORRIS AT 3:54, AND THEN HANZAL (ABOVE AND BELOW) AT 15:09, WHICH STOOD AS THE GAME-WINNER.
ANOTHER MINOR DISAGREEMENT (ABOVE).
COYOTES ATTRACTED ANOTHER PLAYOFF SELL-OUT LAST NIGHT.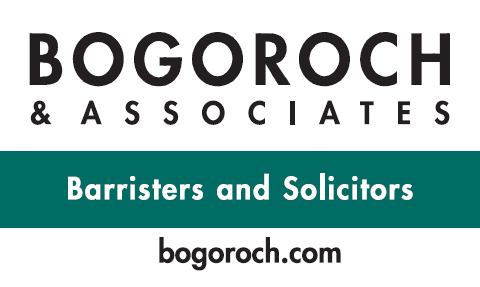 LEGWAND WAS AT IT AGAIN (TOP) AND THE PREDATORS CAME WITHIN AN INCH OF GETTING ON THE BOARD IN THE MIDDLE FRAME.
WITH PLAY AT THE OPPOSITE END, SMITH RACED FROM THE NET TO RETRIEVE HIS GOAL-STICK (ABOVE) AND DREW A LOOK OF AMAZEMENT FROM REFEREE O'ROURKE.
MIKE FISHER (ABOVE) GOT CLOSE TO SMITH SEVERAL TIMES IN THE GAME, BUT PHOENIX WAS IN GOOD SHAPE AS THE SECOND PERIOD ENDED (BELOW).
HOCKEY FANS OF A CERTAIN VINTAGE IN TORONTO WILL REMEMBER COYOTES' ASSISTANT JOHN ANDERSON (ABOVE) PLAYING LEFT-WING AND WEARING NUMBER 10 FOR THE MAPLE LEAFS IN THE LATE-'70s AND EARLY-'80s. ANDERSON ALSO SERVED BRIEFLY AS HEAD COACH OF THE ATLANTA THRASHERS.
THE PREDATORS KEPT AT SMITH (ABOVE) AND FINALLY BROKE THROUGH (BELOW) WHEN COLIN WILSON SCORED FROM THE HIGH SLOT WITH 5:59 LEFT IN REGULATION.
RINNE GOT TANGLED UP BEHIND THE NET (ABOVE) AS TEAMMATES SHEA WEBER AND HAL GILL WATCHED FROM THE VISITORS' BENCH (BELOW).
THE TEAMS RESTED AND PLOTTED LATE STRATEGY (ABOVE AND BELOW).
FANS WERE ON THEIR FEET IN THE DYING SECONDS (ABOVE) AND SMITH REACTED WITH TEAMMATES WHEN THE BUZZER SOUNDED TO END THE SERIES.
COYOTES CELEBRATED THEIR FIVE-GAME VICTORY (ABOVE), WHILE THE DISAPPOINTED PREDATORS WATCHED FROM THE OPPOSITE END (BELOW).
THE TRADITIONAL HAND-SHAKE ENSUED (ABOVE) AND NASHVILLE COACH BARRY TROTZ OFFERED COYOTES CAPTAIN SHANE DOAN CONGRATULATIONS (BELOW).
DOAN IS INTERVIEWED (ABOVE) LIVE ON TSN IN CANADA BY RINK-REPORTER DARREN PANG.
COYOTES LEAVE THE ICE – TO RETURN IN A FEW DAYS FOR GAMES 1 AND 2 OF THE WESTERN CONFERENCE FINAL AGAINST LOS ANGELES.
JOBING.COM ARENA EMPTIED QUICKLY AND HAPPILY.
COYOTES FANS WILL SOON RETURN – IN FULL-FORCE.
Email: howardLberger@gmail.com
Twitter: Berger_BYTES
Facebook: Howard Berger [Thornhill ON]