By HOWARD BERGER
PHOENIX (May 24) – Well, folks, I've got to be honest: after traveling as a reporter in the National Hockey League for more than two decades, I truly believed I had encountered just about every delay, misadventure and inconvenience imaginable. That isn't to complain; I love my job and missed running around the NHL the last two years I spent at The Fan-590, when the financial chaperons pulled the plug. It's simply an observation any roving sports reporter would make after all this time.
I was reminded yesterday, however, that it's never too late for something new, particularly when booking travel on the fly in the Stanley Cup playoffs. There's enough unpredictability during the regular season after making flight and hotel arrangements months in advance. A best-of-seven series can become a travel crap-shoot at the end of Game 3 if a club is in position to sweep its opponent – a scenario I encountered in all three rounds of the Western Conference playoffs this spring, as the remarkable Los Angeles Kings crafted 3-0 series leads over Vancouver, St. Louis and Phoenix en route to qualifying for the Stanley Cup final. The Canucks prevailed at Staples Center in Game 4 of the opening round, necessitating a last-minute booking from L.A. to Vancouver. The same happened in the Conference final when the Coyotes sent the series back here with a triumph in Los Angeles on Sunday afternoon.
As such, I was faced with two possibilities during the lengthy overtime match that occurred at Jobing.com Arena on Tuesday: book a flight back to Los Angeles if the Coyotes win; book a flight home (to Toronto) if the Kings prevail.
Dustin Penner opened Door No. 2 by winning the series at 17:42 of overtime and I walked back to my hotel in Glendale hoping there was space available on Air Canada's daily non-stop from Phoenix to Toronto yesterday morning. The flight was still for sale but there were no more seats to assign, meaning the airline was in the common process of over-booking to allow for late cancellations. I've always avoided that scenario for fear of getting bumped from the flight if the majority of passengers show up. I thus booked a USAirways trip with a brief layover in Philadelphia would get me home by 10 o'clock last night. That was the plan, anyway.   
VENTURING TO FLY HOME AFTER 11 NIGHTS ON THE ROAD COVERING THE KINGS-COYOTES STANLEY CUP WESTERN CONFERENCE FINAL, I SPENT AN EXTRA DAY HERE IN BEAUTIFUL PHOENIX AFTER A BIZARRE EPISODE WITH USAirways.
The tedium of airport processing – check-in; security; boarding – was mercifully routine yesterday and I walked onto the Airbus-321 expecting my flight to depart for Philadelphia close to the scheduled time of 12:10 p.m. It was stifling hot on the plane, owing to the 100-degree heat outside, and the in-charge flight attendant assured us several times that things would cool off once we backed away from the gate and the captain started the engines. Problem is, we didn't back away from the gate.
Departure time came and went. Soon it was 12:20; then 12:30. Elderly people were fanning themselves with the USAirways magazine in their seat-pocket. Sometime after the bottom of the hour, the captain came over the intercom for an explanation that began with a stutter – never a comforting sign.
"Um, folks, um… greetings from the flight-deck; this is the captain speaking. We had a mechanical problem with one of our emergency doors here and had to get maintenance to look at it. That's been fixed but we have another issue that is completely out of my hands. Because of some weather up in the New York area, Air Traffic Control has provided our flight a routing that will keep us south over San Antonio and on to Atlanta before we can make the turn north to Philadelphia. That will add roughly 450 miles to the journey and it creates a couple of dead-ends: we don't have enough fuel on board to fly that distance and if we add more fuel, we'll be too heavy to take off with a full passenger load in these hot weather conditions.
"Right now, our flight-dispatch people are talking with A-T-C and trying to get us the normal routing that cuts northeast across the country. When that may happen, or whether it will in fact happen, are questions I cannot answer at the moment. I know it's not particularly comfortable back there but sit tight and I'll hopefully get back to you with an update very shortly."
Given my 50-minute connection in Philadelphia and the loss of three time-zone hours, I immediately understood I would not be getting home yesterday. I figured on spending the night in Philly and being re-booked on an early flight to Toronto this morning. So, I sat back and relaxed – continuing to read the Dan Rather autobiography I picked up in L.A. last week. Nearly one-half hour later, the captain's voice appeared once again – this time with an unmistakable tinge of exasperation.
"Well, folks, I've been flying out of this airport for many years and have never encountered such a problem. At the moment, USAirways is butting heads with Air Traffic Control trying to get this plane airborne and on a route that can reach Philadelphia. So far, we've had no luck and I know that isn't good news for the 90 or so people that have connections. Unfortunately, there is absolutely nothing I can do to to move things along, which is very frustrating, as I normally have quite some influence as captain. In this circumstance, we're simply being told what to do by A-T-C… and we just cannot fly the route they've given us. That's all the information I have. If you wish to de-plane and see one of our agents to make alternate plans, feel free to do so."
Not many years ago, a situation like this would have made me cookoo. But, I've learned the valuable lesson of rolling with the punches when matters are beyond my control. Even that discipline, however, wasn't strong enough to ignore the ensuing update. "Alright, here's the deal," the captain said, 10 minutes after his prior missive. "We've lost the battle with Air Traffic Control and we're going to fly this plane to Charlotte for re-fueling. At that point – and weather pending – we'll leave for Philadelphia, arriving at roughly 1:05 a.m. tomorrow. I apologize for the inconvenience and we'll be ready to push back momentarily."
At that point, I sprung into the aisle faster than any Olympic runner has ever broken from the starting block. Others had already left the plane and I was hot on their tail. I checked my Blackberry and noticed there was availability – and seating – on today's Air Canada non-stop to Toronto. If I wasn't going to make it home last night, there was no purpose in flying all over hell's half-acre. The USAirways agent began the process of having my suitcase quickly removed from the plane and instructed me to see a Customer Service representative. I was handed a slip of paper and told to fetch my suitcase in the Baggage Claim area, as if I were arriving here from another city.
Not more than 30 seconds later, I walked past a window and noticed my old plane had already backed away from the gate. "Boy, I hope the ramp people here work quickly," I said to myself. Naturally, my suitcase was nowhere to be found. A lady at the USAirways baggage office scanned the slip of paper; confirmed that my belongings were about to depart for a fueling stop in North Carolina and a late-night hop to Philadelphia, and told me to phone later in the evening.
THIS WASN'T A GOOD SIGN: MY ORIGINAL USAirways PLANE POINTING TOWARD THE RUNWAY HERE IN PHOENIX AND READY TO LEAVE FOR CHARLOTTE… LESS THAN A MINUTE AFTER BEING TOLD TO COLLECT MY SUITCASE AT BAGGAGE CLAIM.
I'm sure it won't surprise you that I'm off to Toronto with only my computer-bag; my Dan Rather book, and a set of Ear Buds. Nor should the total absence of logic in my last communication with USAirways perplex a seasoned traveler.
"Mr. Berger, your suitcase is on its way up to Philadelphia," came the bulletin just before 11 p.m.
"Yes, ma'm, but do you have any breaking news?" I replied.
"Well, we understand you're flying to Ontario on Air Canada tomorrow so we're doing our best to get the suitcase back here to Phoenix so you can depart with it. We'll deliver it to your hotel."
"But, my flight leaves at 10:40 in the morning."
"Well, we still have to bring it back here before sending it off to Ontario."
"Ma'am, you understand that I'm going to TORONTO, ONTARIO, CANADA… correct?"
"Yes, of course I do. That's why we're bringing the suitcase back."
"But, Philadelphia is four hours closer to Toronto than Phoenix!!"
"Well, that's just the way they do things here. We'll phone when your bag is en route."
Oy vay.
My only hope, now, is that the suitcase arrives in time for me to wash its contents and be on my way to New Jersey or New York Monday for Stanley Cup media day.
But, something tells me I'd be much-better off if the L.A. Kings held their availability in Ontario, California.
AT LEAST I WAS ABLE TO ENJOY THE NICE SCENERY HERE YESTERDAY.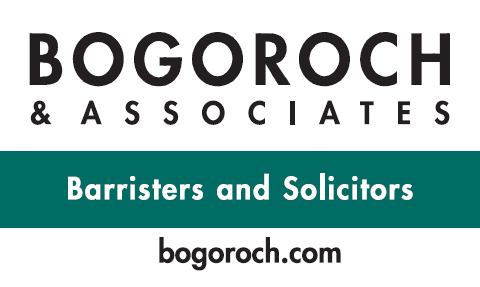 Email: howardLberger@gmail.com
Twitter: Berger_BYTES
Facebook: Howard Berger [Thornhill ON]