By HOWARD BERGER
GLENDALE, Ariz. (May 15) – Among the characteristics of John Anderson that have not changed in the past 35 years are his sense of humor; his golden thatch of hair and his handle-bar mustache.
"I still think I'm 25 until I get up in the morning; cannot walk across the bedroom; cannot see my toes under my belly and look at the 'crow's feet' in the mirror," cracked the former NHL winger, now an assistant coach with the Phoenix Coyotes. "Other than that, everything's the way it used to be."
Self-deprecation of this magnitude has long been an Anderson trait and has served him splendidly – in his playing days and beyond. A talented forward who began his career with the Toronto Maple Leafs, Anderson went on to record 282 goals and 631 points in 814 regular-season games with the Leafs, Quebec Nordiques and Hartford Whalers between 1977-78 and 1988-89. Four times in his tenure with the Blue and White, Anderson struck for more than 30 goals and he did so, again, with Hartford in 1986-87. It was during his four seasons wearing the green fish-tail that Anderson struck up a friendship with plucky teammate Dave Tippet – current head coach of the Coyotes – who hired him last summer as an assistant, looking for Anderson (among other things) to off-set his stern disposition.
Tippet chose the right guy.
A spectacular term behind the bench of the Chicago Wolves in the IHL and AHL (four championships in 11 seasons) led to Anderson taking over from general manager Don Waddell as head coach of the ill-fated Atlanta Thrashers in 2008-09. His two-season tenure with the frugal franchise – now playing out of Winnipeg – is a career juncture he'd rather forget now that he's regained equilibrium.
"Look, everybody wants to be a head coach – let's call a spade a spade," said Anderson, now 55, when we chatted yesterday afternoon at Jobing.com Arena. Phoenix and Los Angeles play Game 2 of the Stanley Cup Western Conference final later tonight here in Glendale – the Kings with a leg up after their 4-2 triumph in the series opener. "But, I really enjoy what I'm doing with the Coyotes and feel there's a great purpose in my current role. In the end – and as Dave Tippet often says – it's all about winning and we've been a successful team this season."
JOHN ANDERSON YESTERDAY HERE IN GLENDALE (ABOVE) AND AS A SOPHOMORE WINGER (BELOW) WITH TORONTO MAPLE LEAFS IN THE 1978-79 NHL SEASON.

Anderson has known a lot of success during his three-and-a-half decades in the professional game. Though his career path has since taken him to Quebec City, Hartford, Binghampton, Milan (Italy), Fort Wayne, New Haven, San Diego, Chicago, Atlanta and Phoenix, he has fond and vivid memories of his start with the Leafs in the late-'70s… mixed with a tinge of regret.
"To be honest, I get a little pissed off when I think of my early days as a player," he said. "There was no free agency in the NHL, so great teams like the Canadiens could stay together indefinitely. A total of four teams won the Stanley Cup during my 12 years in the league [Montreal, New York Islanders, Edmonton and Calgary]. The only way you could significantly change a club back then was by making a trade and you had to give up value to get value in return. Teams that drafted and developed well could also move forward, but there was no provision for adding established players like there is today.
"That Leafs team I started with in 1978 was pretty darn good, but still a couple of key additions away from busting into the top five. We had guys like Darryl Sittler, Lanny McDonald, Borje Salming, Ian Turnbull and Mike Palmateer but it was virtually impossible to add players of that caliber. As a result, we couldn't compete with Montreal in the playoffs and – really – who could?"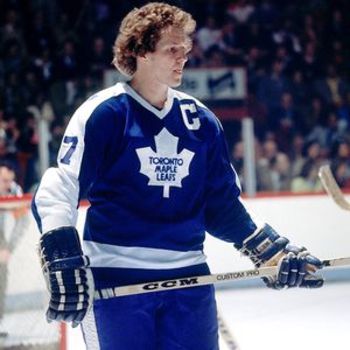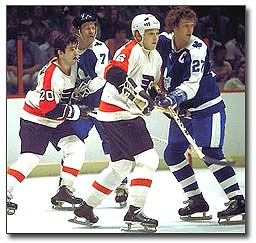 ANDERSON BEGAN HIS PLAYING CAREER IN 1978 ON LEFT WING WITH CELEBRATED MAPLE LEAF TEAMMATES DARRYL SITTLER (ABOVE) AND LANNY McDONALD (BELOW).
Anderson also dreams, occasionally, of being drafted into the current NHL, even though he was the Leafs first pick – 11th overall – in 1977 after a terrific junior career with the Toronto Marlboros.
"Jeez, the draft is such a big thing now with television and all the media coverage," he said. "I remember the day I was taken by the Leafs… I was playing ball hockey and my grandmother ran out to say there was a telephone call from [Toronto GM] Jim Gregory. I went in and Jim told me I'd been drafted by the club and that he'd be getting in touch with my agent. That was it; no hullabaloo at all. My mom later came over, all excited, and said 'you've been drafted by the Leafs; why didn't you say something?' I just kind of shrugged. Nobody made a big deal out of it back then."
As is custom, Anderson deals humorously with prior disappointment. "I always tell Jim Gregory that I ultimately cost him his job in Toronto," John smiled, "when he took me [four spots] ahead of Mike Bossy. But, I loved every minute of my time with the Leafs. I spent several years playing on a great line with Bill Derlago and Rick Vaive; we scored a ton of goals. There were obviously challenges playing in Toronto and not winning, just as there are today. But, I wouldn't trade those years for anything. Growing up in Toronto and playing for the Leafs? How could it possibly get better than that?"
ANDERSON ON THE ICE DURING COYOTES PRACTICE (ABOVE AND BELOW) YESTERDAY AT JOBING.COM ARENA. HE HAS LOADS OF FUN WITH THE YOUNG, ENERGETIC PLAYERS. 
Anderson views the current Leafs incredulously, but not without hope. "Boy, you have an unlimited budget there and you can't fluke your way into the playoffs in seven years," he mused. "It's sort of mind-boggling to think of Toronto going that long without a playoff game. But, I still think Brian Burke is going to get the job done. When you put a time limit on winning – like he did – it can become a bit of a monkey on your back. Sometimes, what you say gets taken out of context… like Brian telling reporters he didn't want to sneak into 8th place and get his ass kicked in the playoffs. Obviously, teams like L.A. [this year] and Edmonton [in 2006] have done very well from that position.
"What I think Brian really meant is he didn't want to sell the farm for the hope of grabbing the final playoff spot and that makes sense. But, it came out differently. In the end, I think he'll do okay because he reminds me a lot of Pat Quinn. When Pat went to Toronto, he knew he would do things his own way and he didn't give a sh– what people thought. He didn't need money or fame; he just wanted to get the job done and knew that if he stuck to his guns, the situation would ultimately prevail. Burke is cut from the same cloth. He'll battle with reporters and go through ups and downs. But, he has confidence the Leafs will eventually succeed if he does things his own way. I admire that."
JOHN ANDERSON PLAYED FOR THREE NHL TEAMS BETWEEN 1978 AND 1989 AND THEN SPENT TWO SEASONS COACHING THE WOEBEGONE ATLANTA THRASHERS (2008-10), DURING WHICH TIME HE OFTEN FLASHED THE EXPRESSION PICTURED BELOW.
PREPARING FOR GAME 2…
PHOENIX COYOTES ARE UP AGAINST IT HEADING INTO GAME 2 OF THE STANLEY CUP WESTERN CONFERENCE FINAL HERE LATER TONIGHT, HAVING DROPPED THE SERIES OPENER, 4-2, TO LOS ANGELES KINGS ON SUNDAY. COYOTES WOULD LIKE TO AVOID THE FATE OF L.A.'s PREVIOUS OPPONENTS – VANCOUVER CANUCKS AND ST. LOUIS BLUES – WHICH DROPPED THE FIRST TWO GAMES ON HOME ICE AND WERE ELIMINATED WITH EASE.
AS HE DID AFTER GAME 1, PHOENIX COACH DAVE TIPPET SPOKE WITH ABJECT DISAPPOINTMENT ABOUT HIS CLUB'S EFFORT, DIRECTION AND PERFORMANCE WHEN GATHERING WITH MEDIA (ABOVE AND BELOW) YESTERDAY, BEFORE RETURNING TO THE SANCTITY OF THE COYOTES' LAIR AT JOBING.COM ARENA.
LOS ANGELES KINGS CLOWN AROUND IN THE DRESSING ROOM CORRIDOR OF JOBING.COM ARENA (ABOVE) BEFORE HITTING THE ICE FOR A BRISK OFF-DAY WORKOUT (BELOW).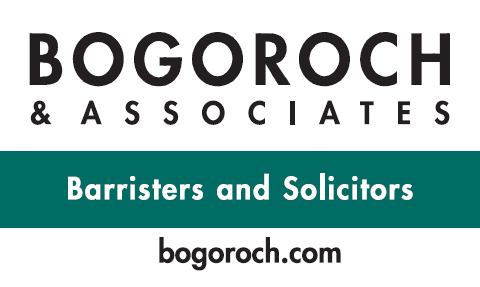 THESE BRICK-RED SEATS – ALL 17,000 OF THEM – WILL BE ADORNED WITH WHITE BEAT L.A.! T-SHIRTS PRIOR TO GAME 2 LATER TONIGHT.
HOT,HOT,HOT PHOENIX…
I'M NOT AT ALL CERTAIN WHY I CHOSE TO TAKE A LATE-AFTERNOON WALK AROUND THE GLENDALE SPORTS COMPLEX YESTERDAY, GIVEN THAT THE MERCURY HAD SOARED TO 108 FAHRENHEIT. BUT I DID… AND I SURVIVED, KEEPING MY TRUSTY NIKON CLOSE BY:
THE SPORTS AND ENTERTAINMENT COMPLEX HERE IN GLENDALE – 20 MILES NORTHWEST OF DOWNTOWN PHOENIX – IS DOMINATED BY UNIVERSITY OF PHOENIX STADIUM (ABOVE AND BELOW), HOME OF THE NFL ARIZONA CARDINALS AND SITE OF SUPER BOWL XLII ON FEB. 3, 2008, IN WHICH THE NEW YORK GIANTS UPSET NEW ENGLAND, 17-14 – HANDING THE PATRIOTS THEIR ONLY LOSS AFTER A PERFECT 16-AND-0 REGULAR SEASON.
THE PHOENIX COYOTES HOME ARENA (ABOVE AND BELOW) IS LOCATED ACROSS THE PARKING LOT – AND JUST NORTH OF – UNIVERSITY OF PHOENIX STADIUM.
THE TEMPERATURE HAD "DIPPED" TO 101 FAHRENHEIT BY THE TIME THE SUN SET HERE IN WEST-PHOENIX JUST AFTER 7:20 LAST NIGHT.
Email: howardLberger@gmail.com
Twitter: Berger_BYTES
Facebook: Howard Berger [Thornhill ON]