By HOWARD BERGER
GLENDALE, Ariz. (May 22) – When the subject of hockey broadcasting legends from English-Canada arises, a half-dozen names immediately come to mind: Foster Hewitt, Danny Gallivan, Dan Kelly, Bill Hewitt, Bob Cole and Jim Robson. Others are in that group – Dick Irvin, Brian McFarlane, Rod Phillips, Peter Maher, Jim Hughson, Jeff Rimer, Ken Daniels, Dennis Beyak, Joe Bowen and Dean Brown. But, the veteran six – four of them deceased – are the pathfinders.
Among the living, one member of the Big Six is here in Arizona to call tonight's fifth game of the Stanley Cup Western Conference final between Los Angeles Kings and Phoenix Coyotes. Bob Cole – 79 years of age but looking like 60 and feeling like 30 – will be at the mike alongside Gary Galley as the Kings try, for a second time, to eliminate the Coyotes and advance to the Stanley Cup final (CBC Hockey Night In Canada, NBC Sports Network, 9 p.m. EDT). Cole made the long, tiresome journey from his home in St. John's, Nfld. to Los Angeles for Sunday afternoon's fourth match of the series – as CBC assumed coverage from TSN – and he'll stay with the Kings and Coyotes until a Western champion is determined.
At that point, the Hall of Fame broadcaster will begrudgingly step aside, once again, as Jim Hughson and Craig Simpson call the Stanley Cup final. Having been a fixture in dens and living-rooms across Canada during the championship round from 1983 to 2008, Cole has no desire to shut it down after the Cup semis, but he's getting accustomed to the routine. Hughson was a hot property in 2009 and the head of CBC Sports at the time – Scott Moore – agreed to a clause stating that Hughson would replace Cole for the title round. Canadian TV hasn't lost anything, as Hughson is a superb play-caller. But, there is only one Bob Cole.
"I sure miss the Stanley Cup final, having done it for so many years," Cole acknowledged today when we chatted at Jobing.com Arena. "But, I understand that change is part of life and I'm just thrilled to be calling this series for Hockey Night. Not a day in my life would I turn down the chance to broadcast a hockey game." 
CANADIAN BROADCASTING LEGEND BOB COLE EARLIER TODAY AT JOBING.COM ARENA HERE IN GLENDALE, ARIZ. HE AND GARY GALLEY WILL CALL TONIGHT'S FIFTH GAME OF THE LOS ANGELES-PHOENIX WESTERN CONFERENCE FINAL FROM COAST-TO-COAST ON HOCKEY NIGHT IN CANADA, BEGINNING AT 9 O'CLOCK EASTERN.
Cole worked his way up the CBC chain in the 1960s and got his first big break when the network chose him to call games on radio during the iconic 1972 Canada-Russia series. Alongside the late Fred Sgambati, he broadcast all eight matches – four in Canada; four in Moscow – as Paul Henderson famously decided the struggle in the final minute of Game 8. In the late-'70s, Cole gradually took over the main call of Saturday night Leaf games on CBC television, as Bill Hewitt became ill (he died on Christmas Day 1996). Bob worked with various color commentators (Mickey Redmond, Gary Dornhoefer, Scotty Bowman) but ultimately settled in with one-time Vancouver Canucks GM and coach Harry Neale and became the lead voice on the most distinguished broadcasting tandem in Canadian sports history.
Beginning in 1983, when the New York Islanders swept Edmonton for their fourth consecutive title – continuing through the dynasty of Wayne Gretzky and the Oilers; the great Pittsburgh teams of Mario Lemieux and Jaromir Jagr; the New Jersey juggernaut led by Martin Brodeur, Scott Stevens and Scott Niedermayer; Detroit's dominant years with Steve Yzerman, Nick Lidstrom and Pavel Datsyuk, and wrapping up when Lidstrom raised the 2008 Stanley Cup at Mellon Arena in Pittsburgh – Cole and Neale were the voices of a hockey nation.
"Those were great years," Cole reflected today. "I was proud and honored to call so many memorable Cup final games. But, I'm not sure that anything in my career surpasses the '72 Canada-Russia series and the gold medal game of the 2002 Winter Olympics in Salt Lake City. Canada was trying to break a 50-year championship drought in '02 and the result of the final game [against the host United States] wasn't determined until late in the third period. It was quite a remarkable feeling when Canada prevailed. If I had to pick one game out of all the hundreds I've done as a favorite moment, I'd probably choose that one."
LOS ANGELES COACH DARRYL SUTTER CHATS WITH BOB COLE (LEFT) AND GARY GALLEY IN THE DRESSING ROOM CORRIDOR OF JOBING.COM ARENA AFTER MORNING SKATE TODAY.
Cole has always been a friendly, accommodating chap. I remember calling him just before I traveled to St. John's during the lockout season of 2004-05 – the Leafs American League affiliate was still located in Newfoundland – and he welcomed me with open arms when I arrived to do an interview for The Fan-590 on his inactivity during the labor dispute. I felt as if I were in the company of the most famous person on Earth as I walked the streets of downtown St. John's with Cole, who is considered alongside the Pope in his home town.
"I enjoy the people in hockey and they've always been great to me," said the humble broadcaster. "You look at a guy like Darryl Sutter – he has all kinds of time for me this morning before such a big playoff game. That means a lot and the relationship I've had with all the great names in hockey is the part of my job I cherish most."  
WILL SUN SET ON COYOTES TONIGHT?
A scene such as this one (above) when I arrived here in Glendale late yesterday from Los Angeles was clearly spectacular, but it represented a conclusion – and the Phoenix Coyotes insist they aren't in any mood to kiss their long season goodbye later tonight. Trailing 3-0 and facing elimination in Game 4 on Sunday afternoon in L.A., the Coyotes breathed some life into the Western Conference final by handing the remarkable Kings only their second loss in 13 playoff matches.
Another victory here tonight would send the teams back to Los Angeles for Game 6 on Thursday and undoubtedly spark conjecture about whether the Coyotes could become only the fourth club in Stanley Cup history to rebound from an 0-3 series deficit (last accomplished by Philadelphia, against Boston, in the 2010 Eastern Conference final). That's why the Kings have to slam the door and maintain their perfect road record in the playoffs this spring.
My photos, now, from the scene in and around Jobing.com Arena today, as the visitors held their morning skate (Coyotes were at their practice facility in Scottsdale):
IT WAS ANOTHER SCORCHER HERE IN PHOENIX TODAY, WITH THE MERCURY TOPPING 109 FAHRENHEIT – MAKING FOR A LONG, 10-MINUTE WALK FROM MY HOTEL TO THE ARENA.
THE FACADE OF JOBING.COM ARENA (ABOVE) WITH UNIVERSITY OF PHOENIX STADIUM – HOME OF THE NFL ARIZONA CARDINALS – LOOMING ACROSS THE PARKING LOT.
MAIN ENTRANCE TO THE ARENA (ABOVE) AND THE ADJACENT PLAZA-COURTYARD THAT IS ALWAYS BUSTLING IN THE HOURS BEFORE COYOTES PLAYOFF GAMES.
OCCUPANTS OF THE SPORTS FACILITIES HERE IN GLENDALE (ABOVE-LEFT) AND THE BEST PLAYER ON THE ICE IN GAME 4 SUNDAY AFTERNOON: CAPTAIN OF THE COYOTES.
L.A. KINGS, DURING THEIR MORNING SKATE HERE TODAY.
DARRYL SUTTER CHATS WITH ANZE KOPITAR (11) AND JEFF CARTER (TOP, ABOVE) WHILE JONATHAN QUICK PREPARES FOR HIS ASSIGNMENT LATER TONIGHT.
AWAITING 17,000-PLUS…
THE JOINT WILL BE HOPPING AGAIN TONIGHT, AS A SELL-OUT CROWD URGES THE COYOTES TO SEND THE WEST FINAL BACK TO L.A. FOR GAME 6.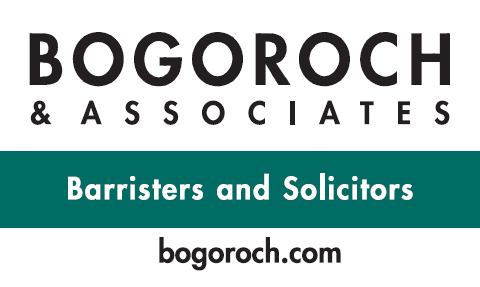 PART OF THE MEDIA CONTINGENT ON HAND THIS MORNING.
DUSTIN PENNER AND DWIGHT KING (LEFT-TO-RIGHT ABOVE) MEET WITH REPORTERS TODAY, WHILE JERMAIN FRANKLIN OF TSN-CALGARY INTERVIEWS JEFF CARTER (BELOW).
SUTTER JOVIAL, RELAXED…
UNPREDICTABILITY OF THE LOS ANGELES KINGS COACH WAS EVIDENT AGAIN TODAY. DARRYL SUTTER SMILED AND JOKED WITH REPORTERS – CONTRADICTORY TO HIS TENSE, CAUTIOUS DEMEANOR PRIOR TO GAME 4 IN LOS ANGELES. "HEY, WE LOST A GAME THE OTHER DAY – IT HAPPENS," SUTTER SAID. "I HAVE NO PROBLEM WITH THE WAY WE PLAYED ON SUNDAY. PHOENIX SCORED AND WE DIDN'T. THAT WAS THE ONLY DIFFERENCE."  
THE MOST RESILIENT CREATURE ON EARTH: A PLANT IN ARIZONA.
THE JOURNEY HERE ON MONDAY…
DEPARTING LOS ANGELES JUST PRIOR TO 4:30 P.M. YESTERDAY (ABOVE) AND TURNING BACK EAST OVER SANTA CATALINA ISLAND (BELOW).
DESERT DESOLATION…
TOPOGRAPHY FROM THE AIR BETWEEN L.A. AND PHOENIX (ABOVE) COULD EASILY BE MISTAKEN FOR CLOSE-UP IMAGES OF THE MOON.
CIVILIZATION BECKONED (ABOVE AND BELOW) AS WE LANDED IN PHOENIX.
APPROACHING GLENDALE (ABOVE) TOWARD THE END OF ANOTHER GLORIOUS DAY.
Email: howardLberger@gmail.com
Twitter: Berger_BYTES
Facebook: Howard Berger [Thornhill ON]