By HOWARD BERGER
LOS ANGELES (May 20) – When history buffs one day reflect on the first century of the National Hockey League, two families will be studied with keen interest: the Patricks and the Sutters.
The first were founders of the game in the United States: Lester Patrick tended goal, managed and coached the New York Rangers in their early years. His brother, Murray (Muzz) Patrick, was a star defenseman on the Rangers 1940 Stanley Cup team and the first GM and coach of the St. Louis Blues in 1967. Murray's son, Craig Patrick, played 401 games in the NHL from 1971-78, primarily with the California Golden Seals though he also appeared in all 80 games with the Kansas City Scouts in 1975-76 before the club re-located to Denver as the Colorado Rockies. He is best remembered for his 17-year term as GM of the Pittsburgh Penguins, during which the club – led by Mario Lemieux, Jaromir Jagr and Ron Francis – won consecutive Stanley Cup titles in 1991 and 1992.
The Sutters occupied a massive farm in Viking, Alberta (a town southeast of Edmonton with a population of just more than 1,000) and began their pro legacy when the eldest of six brothers – Brian Sutter – began playing with the St. Louis Blues in 1976-77, centering a forward unit with Wayne Babych and Rick Bourbonnais. Befitting their family vocation, the siblings followed Brian like cattle to the NHL: brothers Darryl, Duane, Brent, Rich and Ron (the latter two, identical twins) all skating in the big league; Brian, Darryl, Duane and Brent later becoming coaches.
For the most part, the Sutters look; talk, think and act alike. Several are mildly gregarious, but all are somberly businesslike; often detached and humorless… and intractably determined. Indifference was not tolerated on the Sutter farm; nor is it in the family lexicon today. And perhaps that is why the Los Angeles Kings will be in the 2012 Stanley Cup final this afternoon if they earn a fourth consecutive victory over Phoenix in the Western Conference final.
Coming from the back of the pack, the Kings are authoring one of the most remarkable playoff narratives of all time – slicing through the opposition in the manner of such dynastic forerunners as the late-'70s Montreal Canadiens and mid-'80s Edmonton Oilers. No person devoid of chemical influence would have foreseen this uprising, nor would it be taking place if not for the events of last Dec. 17, when Kings' GM Dean Lombardi hired Darryl Sutter as coach to replace Terry Murray.
DARRYL SUTTER ANSWERS A QUESTION IN MEDIA SCRUM YESTERDAY AFTERNOON FOLLOWING THE KINGS PRACTICE AT TOYOTA SPORTS CENTER IN EL SEGUNDO, CALIF.
A good scoring winger with the Chicago Blackhawks in the 1980s, Darryl quickly infused the structure, discipline and credibility that enabled Los Angeles to perform as many suggested the club would in pre-season chatter. The Kings were 25-13-11 in 49 games under Sutter but didn't make the playoffs until the final weekend of the regular schedule and drew the NHL's number-one qualifier – Vancouver – in the opening round. The rest, as they say, is history: Sutter's team losing just once in 12 Cup tournament games to this point; equaling an all-time Stanley Cup mark by winning its first seven road matches, and looking to complete its rampage through the Western Conference later today.
A Cup final round featuring Sutter and John Tortorella of the New York Rangers could have the league on tenterhooks. Neither man cozies up to the media, though Sutter isn't nearly as abominable as Tortorella this spring. From what I've seen, the Rangers coach has been nothing short of a prick in his bartering with reporters – and that puzzles me because it isn't the man I remember from covering Tampa Bay's Stanley Cup conquest in 2004. Blame New York, if you wish, but something has embittered the once-delightful media personality. Sutter, by comparison, doesn't have any media personality… nor does he care. His monosyllabic delivery can also grate on the nerves but he isn't as "fed up" with the routine as Tortorella appears to be. 
DARRYL SUTTER "ENTERTAINS" THE MEDIA ON SATURDAY IN EL SEGUNDO.
On a couple of occasions this spring – solely as a personal experiment – I've attempted to humor the Los Angeles coach, with mixed results. Prior to a morning skate in St. Louis, I came upon Sutter in the interview room at Scottrade Center as he chatted with reporters – at one point, discussing his theory on optional practices. When he got up to leave, he passed me and nodded a wordless hello. "In Toronto, the practices are mandatory; it's the games that are optional," I cracked. Sutter laughed; walked a few paces and then turned back to me. "Don't say that!" he admonished, only half-jokingly.
Yesterday, I showed up at the Toyota Center wearing my green Hartford Whalers ball-cap. It seemed to marginally brighten Dave Tippet's day in Glendale after the Game 1 loss, as he played the bulk of his career with the club now located in Raleigh, N.C. "Nice hat," the Phoenix coach said after answering a question of mine in his media conference. Sutter entered the makeshift interview room yesterday and nodded wordlessly at me once again – this time doing a double-take at the green cap on my head with the white fish-tail. A small group of reporters hung around and gabbed with Sutter afterward. I listened in and the subject turned to his playing days with the Blackhawks; the influence Bob Pulford had on his career, and the line-mates with whom he skated (Tom Lysiak and Dirk Graham).
"I only remember you getting really excited once – when you scored an overtime goal in Minnesota," I chimed in. This would normally be a delightful memory but Sutter reacted as if I'd reminded him of losing his pants in public. Expressionless, he began to leave the interview room, only to remind reporters that one of his children was born during that 1986 playoff round against the North Stars.
I'll probably try some other tack in the Stanley Cup final.
These images, now, from my trusty Nikon here in SoCal:   
PARKING SPOTS WERE AT A PREMIUM IN THE TOYOTA SPORTS CENTER LOT YESTERDAY, AS A NUMBER OF FANS DROPPED BY TO WATCH THE KINGS PRACTICE.
DOING WHAT HOCKEY REPORTERS DO BEST… LOITERING.
DREW DOUGHTY MEANDERS THROUGH A SKILL-TESTING INTERVIEW WITH A REPORTER THAT ASKED THE LONDON, ONT. NATIVE IF HE REMEMBERED WHEN THE TORONTO BLUE JAYS PLAYED THEIR FIRST-EVER BASEBALL GAME. DOUGHTY CORRECTLY ANSWERED 1977 BUT THEN ASKED ME WHO THE JAYS' CURRENT MANAGER IS (JOHN FARRELL). "DARN, THAT'S EMBARRASSING; I JUST MET THE GUY RECENTLY," SAID THE KINGS DEFENSEMAN. 
FANS LOOKED ON AS THE KINGS WENT THROUGH THEIR PACES YESTERDAY AT TOYOTA CENTER. APTLY-NAMED DWIGHT KING (ABOVE-RIGHT) TOOK PART AND THEN GRACIOUSLY STOPPED FOR THE PHOTO BELOW ON HIS WAY TO THE DRESSING ROOM. L.A.'s NEW SPORTS FOLK-HERO HAS FIVE GOALS THIS SPRING, EQUALING HIS TOTAL IN THE REGULAR SEASON. 
THE EARLY PHOENIX COYOTES…
GIVEN THAT MOST HOCKEY OBSERVERS IN THIS CITY BELIEVE THE COYOTES WILL BE HISTORY BY LATE THIS AFTERNOON, I THOUGHT I'D PRESENT TO YOU A BRIEF PICTORIAL LOOK AT THE FLEDGLING CLUB THAT RE-LOCATED FROM WINNIPEG TO PHOENIX FOR THE 1996-97 NHL SEASON:
LOGO SWITCH FROM 1995-96 (ABOVE) TO 1996-97 (BELOW).
SECONDARY LOGO IN '96-97 (ABOVE).
COYOTES PRIME LOGO TODAY (ABOVE).
EARLY PHOENIX PLAYERS (TOP TO BOTTOM, BELOW): CAPTAIN KEITH TKACHUK AND JEREMY ROENICK; 700-GOAL SCORER MIKE GARTNER; GOALIE NIKOLAI KHABIBULIN; DEFENSEMAN TEPPO NUMMINEN, AND ROAD JERSEY OF FORWARD RICK TOCCHET.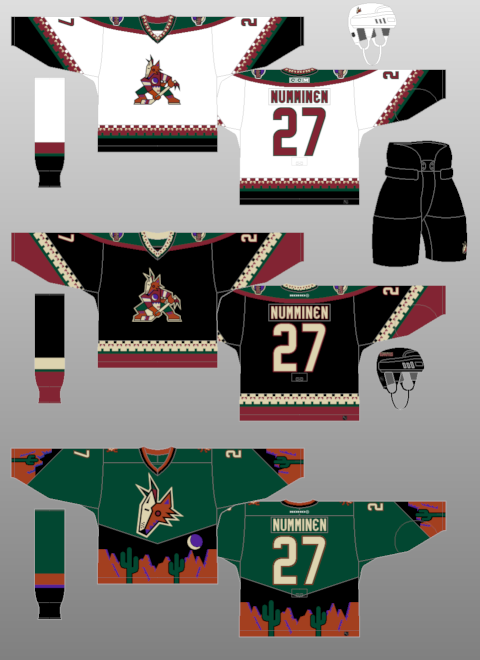 COYOTES INITIAL JERSEYS (INCLUDING ALTERNATE VERSION, ABOVE) AND CURRENT DUDS (BELOW). ALL FIVE DESIGNS ARE SHARP. (COURTESY NHLUNIFORMS.COM)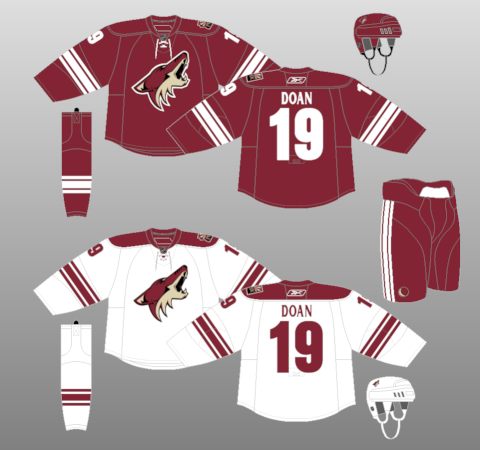 THE COYOTES HOME, 1996-2003: USAirways CENTER IN DOWNTOWN PHOENIX (ORIGINALLY CALLED AMERICA WEST ARENA) – A BASKETBALL FACILITY POORLY ADAPTED TO HOCKEY.
THE FLYING BEHEMOTHS:
MORE FROM THE BERGER HOTEL BALCONY…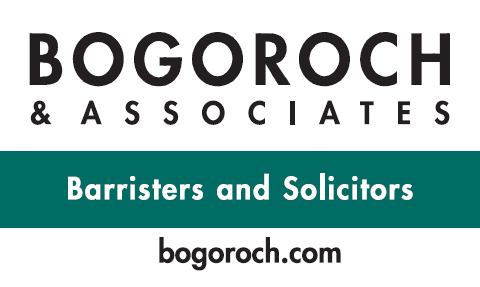 NO TRAFFIC HERE IN L.A.? …
YEAH, RIGHT!
IT WAS A BEAUTIFUL DAY UP IN THE SAN FERNANDO VALLEY (ABOVE AND BELOW), AS I MADE A QUICK LAUNDRY STOP AT THE IN-LAWS'
SUNSET AND WISPY CLOUDS…
Email: howardLberger@gmail.com
Twitter: Berger_BYTES
Facebook: Howard Berger [Thornhill ON]