By HOWARD BERGER
TORONTO (May 26) – Do I believe the Los Angeles Kings are for real? Yes. Do I believe the Kings will win their first Stanley Cup this spring? Yes. Do I think it will happen as precisely and thoroughly as the Kings romped through the Western Conference playoffs? Not a chance.
Get ready for a long Stanley Cup championship… something old vs. something new… the Devils of Newark (formerly of East Rutherford) New Jersey, in the final for the fifth time since 1995 vs. the Kings of Los Angeles (formerly of Inglewood) California, on hand for the second time since 1993… Martin Brodeur [656 career victories] vs. Jonathan Quick [131 career victories]… eastern seaboard vs. Pacific coast… New Jersey becoming the first team in Stanley Cup history to face both clubs from southern California in the final, having edged Anaheim in seven games for the 2003 title.
It all came together on Friday night when rookie Adam (Sudden Death) Henrique scored for New Jersey at 1:03 of overtime to eliminate the New York Rangers in Game 6 of the Eastern Conference final, adding to his series winner in extra time at Sunrise, Fla. in Game 7 of the opening playoff round. The Kings had dispatched Phoenix in Game 5 of the West final – also in overtime – on Tuesday. So, the 2012 Stanley Cup will begin this coming Wednesday night at the Prudential Center in Newark – favorable news for the media, as the Devils' six-year-old building is more modern, spacious and functional than Madison Square Garden. Interest in the New York area will not be as widespread as it would have been with the Rangers in the final, but this match-up should yield some interesting hockey for those that choose to pay attention.
AS IT APPEARED LIVE ON CBC's HOCKEY NIGHT IN CANADA, ADAM HENRIQUE OF NEW JERSEY BEGINS TO CELEBRATE AFTER SCORING OVERTIME GOAL THAT MADE THE DEVILS EASTERN CONFERENCE CHAMPIONS ON FRIDAY NIGHT IN NEWARK.
Of most intrigue will be whether New Jersey can accomplish what none of L.A.'s Western opponents could: extending the Kings beyond the minimum requirement. Los Angeles remarkably knifed its way into the Cup final in 14 games, just two more than necessary, while swatting aside the top three seeds in the conference – Vancouver, St. Louis and Phoenix. The Devils needed 18 games to take out Florida, Philadelphia and the Rangers.
No sane individual would have predicted a New Jersey Cup final appearance this spring when the Devils were in the basement of the NHL with a 9-25-2 record on Dec. 29 of last season [2010-11]. It was followed, however, by one of the most prolific stretches in league history: a 23-3-2 eruption between Jan. 9 and Mar. 15 that spectacularly displayed the club's potential.
Los Angeles underachieved for more than two months of the past regular season, only to shift into gear when Darryl Sutter replaced Terry Murray as coach on Dec. 17. From that point on, the Kings were 25-13-11 and they grabbed the final playoff berth in the West on the last weekend of the schedule. No one expected the club to get through the Conference, let alone flatten its opposition. But, the Kings made quick work of the Canucks, Blues and Coyotes in one of the most incredible post-season romps since Wayne Gretzky was in his prime years with Edmonton a quarter-century ago.
And, though it's always difficult to bet against Brodeur – the 40-year-old that has eclipsed every meaningful goaltending record in the NHL – I have a hunch the Kings are going to complete their astonishing spring with a six-game triumph over the Devils, hoisting the Stanley Cup for the first time, at Staples Center, on June 11.
AS SEEN FRIDAY NIGHT ON CBC…
MORE TV IMAGES OF SERIES-WINNING GOAL BY ADAM HENRIQUE AND AFTERMATH AS NEW JERSEY KNOCKED OUT ARCH-RIVAL NEW YORK RANGERS IN GAME 6 OF THE EASTERN CONFERENCE FINAL:
2012 STANLEY CUP FINAL
GAME 1: LOS ANGELES at NEW JERSEY – WED. MAY 30
GAME 2: LOS ANGELES at NEW JERSEY – SAT. JUNE 02
GAME 3: NEW JERSEY at LOS ANGELES – MON. JUNE 04 
GAME 4: NEW JERSEY at LOS ANGELES – WED. JUNE 06
GAME 5: LOS ANGELES at NEW JERSEY – SAT. JUNE 09*
GAME 6: NEW JERSEY at LOS ANGELES – MON. JUNE 11*
GAME 7: LOS ANGELES at NEW JERSEY – WED. JUNE 13*
*IF NECESSARY
ALL GAMES BEGIN AT 8 P.M. EASTERN, 5 P.M. PACIFIC
AN FAMILIAR SIGHT WILL BE FRONT-AND-CENTER IN THE 2012 STANLEY CUP FINAL: NEW JERSEY GOALIE MARTIN BRODEUR MAKES HIS FIFTH APPEARANCE IN THE PAST 17 SEASONS, HAVING WON THE CUP IN 1995, 2000 AND 2003.
THE VENUES…
PHOTOGRAPHS I TOOK OF THE PRUDENTIAL CENTER IN NEWARK [LAST NOV. 3, ABOVE, WHEN THE LEAFS WERE IN TOWN] AND THE STAPLES CENTER IN LOS ANGELES [BELOW] PRIOR TO GAME 4 OF THE WESTERN CONFERENCE SEMIFINAL AGAINST ST. LOUIS ON MAY 6.
REGULAR SEASON MEETINGS…
THU. OCT. 13 – LOS ANGELES 1 at NEW JERSEY 2 (S.O.)
RECAP AND PHOTOS FROM NHL.COM AND GETTY IMAGES:
http://www.nhl.com/ice/recap.htm?id=2011020037
TUE. OCT. 25 – NEW JERSEY 3 at LOS ANGELES 0
RECAP AND PHOTOS FROM NHL.COM AND GETTY IMAGES:
http://www.nhl.com/ice/recap.htm?id=2011020121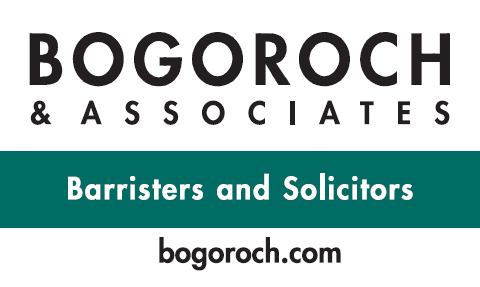 KINGS-COYOTES DEBATE…
The emotional pitch after Los Angeles eliminated Phoenix in Game 5 of the West final on Tuesday was unmistakable from the press box at Jobing.com Arena.
As soon as Dustin Penner beat Mike Smith for the winning goal at 17:42 of overtime, a pack of Coyotes (pun intended) made a bee-line toward referees Kevin Pollock and Brad Watson, who were at the boards almost directly below my vantage-point – Watson relaying information about the goal to the official scorer seated between the penalty benches. Phoenix players that included Smith, Shane Doan, Keith Yandle, Derek Morris, Daymond Langkow and Oliver Ekman-Larsson verbally blasted Pollock and Watson for their refusal to call a penalty – moments earlier – when Kings captain Dustin Brown collided with Coyotes' Michal Rozsival inside the Los Angeles blue-line.While this was happening, a number of irate fans pelted the ice with programs, coffee cups and other forms of debris, adding to the poisonous environment.
From up in press row, the ensuing hand-shake between the division rivals seemed innocuous; even cordial, at times, as several players hugged. As we've since learned, however, the series-ending ritual was anything but routine, as several of the Coyotes allegedly vented their feelings about the Brown hit on Rozsival. First to report the dialogue was Rich Hammond, who follows the Kings all season long for his blog L.A. Kings Insider. Here is the link to his story on the incident:
http://lakingsinsider.com/2012/05/24/a-bruised-and-some-bruised-feelings/
I snapped a number of photos from the press box during the hand-shake ceremony and posted several in my game-blog, which appeared in this space early Wednesday morning. Little did I realize – until Hammond's report – that I had captured Antoine Vermette of Phoenix offering an ear-full to Penner (photo immediately below), which prompted the reply reported in L.A. Kings Insider. National Hockey League senior vice-president Colin Campbell has since told Pierre LeBrun of TSN and ESPN.com that he will personally investigate the Coyotes' behavior and determine whether supplementary discipline (fines or suspensions) is warranted.  
AS DUSTIN PENNER (25) CONSOLES ANOTINE VERMETTE (50) DURING THE HAND-SHAKE CEREMONY ON TUESDAY NIGHT IN GLENDALE, ARIZ., VERMETTE IS APPARENTLY OFFERING A PLEASANTRY TO THE OVERTIME GOAL-SCORER – ONE THAT PENNER LATER ACKNOWLEDGED HE "DIDN'T HAVE TIME" TO PROCESS.
Some observations: First, Game 5 of the Kings-Coyotes series was one of the most intense that I recall covering in the playoffs – and I've attended post-season matches in numerous cities, and all rounds, since the Maple Leafs last appeared in 2004. Players from both sides were on edge throughout the game, as the home team faced elimination for the second time. A classic example of the feverish pitch was Drew Doughty's tantrum upon being called for interference at 10:54 of overtime. The L.A. defenseman slammed his stick on the ice several times; had to be restrained from encroaching on the officials and did not proceed directly to the penalty box. Had this been a regular-season game, Doughty would have unquestionably received at least a two-minute minor for unsportsmanlike conduct. As it were, Pollock and Watson showed considerable restraint in allowing Doughty to vent before heading to the box.
For the most part, Pollock and Watson – among the referees most highly-rated by the NHL's officiating arm – instantly recognized the pace of the match (along with its obvious significance). They allowed the players to dictate that pace and did not make the marginal calls that have been common in the post-lockout crackdown on obstruction (though Doughty would present an opposing argument). Did Pollock and Watson take that penchant to an extreme in the Brown-Rozsival incident? The answer is the sole property of opinion, as is the interpretation of slow-motion video – utilized far-too extensively, in my view, given the remarkable speed of the game at ice-level, and that calls are obviously made in real time.
From the press box, the collision occurred just to the left of my vantage-point above the fray. Considering the emotional outburst from the crowd, my initial feeling was that Brown had fouled Rozsival in a flagrant manner. The Phoenix defenseman remained prone (though on both knees) and was attended to by the club's athletic therapist, Jason Serbus (as per my photo, below) before being assisted off the ice.
The replay angles I've seen show Brown moving quickly and deliberately toward Rozsival and making contact with the entire left side of his body – part of which, obviously, was his left leg and knee. In no angle did I observe Brown deliberately extending his leg in the classic manner of a knee-on-knee cheap-shot. Whether or not I would have called a penalty on Brown is irrelevant, as I have no idea from which angle Pollock and Watson viewed the collision, or whether their lines of sight were temporarily blocked by other skaters. That's why I contend replays – particularly the ones slowed to nearly frame-by-frame advancement – are deceiving: they do not represent the speed with which a referee's decision must be made and are almost always shown from a different perspective than that viewed by the officials.
I'm happy that Rozsival suffered only a bruised knee and I agree with the NHL's decision to leave the play as adjudged on the ice. When I read Doan's over-the-top remarks about the officiating – made to reporters in the emotional aftermath of being eliminated – I assumed the Phoenix captain would regret his outburst and offer a mea culpa, which he later did. Unless it is determined that either threatening language or excessive vulgarity was used by the players that chased after Pollock and Watson, I trust that Campbell – a former NHL defenseman – will drop the matter.
THOUGH SEVERAL PHOENIX PLAYERS CHASED AFTER THE OFFICIALS (TOP) WHEN DUSTIN PENNER SCORED IN OVERTIME ON TUESDAY NIGHT, MIKE SMITH AND CO. SETTLED DOWN TO SHAKE HANDS WITH THE TRIUMPHANT KINGS (ABOVE AND BELOW)
JOURNEY HOME FROM PHOENIX (FINALLY)…
AFTER FAILING TO LEAVE IN MY INITIAL ATTEMPT ON WEDNESDAY, I FINALLY DEPARTED ARIZONA ON THURSDAY MORNING… AND MY SUITCASE – HAVING FLOWN WITHOUT ME FROM PHOENIX TO CHARLOTTE TO PHILADELPHIA TO TORONTO – WAS WAITING AT MY FRONT DOOR WHEN I GOT HOME. I SNAPPED THE FOLLOWING IMAGES WITH MY TRUSTY NIKON:
A LAST LOOK (ABOVE) AT DOWNTOWN PHOENIX (CHASE FIELD ON LEFT, HOME OF ARIZONA DIAMONDBACKS) BEFORE DEPARTING FROM SKY HARBOR INTERNATIONAL AIRPORT. 
AFTER CLIMBING OUT OF PHOENIX TO THE WEST, WE TURNED RIGHT TO HEAD EAST AND I HAD A TERRIFIC VIEW OF THE SPORTS COMPLEX IN GLENDALE OUT MY LEFT-HAND WINDOW (WIDE SHOT ABOVE, CLOSER SHOT BELOW). UNIVERSITY OF PHOENIX STADIUM IS DOMINANT STRUCTURE ON THE LEFT, WITH JOBING.COM ARENA TO THE RIGHT. ALSO SEEN ARE THE TWO ADJACENT HOTELS: THE RENAISSANCE GLENDALE AT UPPER-RIGHT OF THE ARENA (KINGS STAYED THERE DURING THE SERIES) AND THE HAMPTON INN & SUITES GLENDALE ACROSS FROM ROUTE-101 N. NEAR TOP OF PHOTO BELOW.
PICTURESQUE DESERT SCENERY…
EARLY MOMENTS OF THE FLIGHT YIELDED THE FOLLOWING FOUR IMAGES:
WE FLEW SOUTH AND THEN EAST OF PEARSON AIRPORT (ABOVE AND BELOW) BEFORE TURNING AND LANDING TO THE WEST. THAT'S HIGHWAY 401 AT BOTTOM OF EACH PHOTO.
AFTER SPENDING 17 NIGHTS IN LOS ANGELES DURING THE WESTERN CONFERENCE PLAYOFFS, THE ABOVE SCENE WHILE LANDING IN TORONTO HARDLY PHASED ME.
LANDING STRIP (ABOVE) AT THE ONE-TIME CANADIAN FORCES BASE DOWNSVIEW – STILL USED FOR REGIONAL AIRCRAFT. TO RIGHT OF PHOTO IS PORTION OF DOWNSVIEW PARK, WHERE THE LATE POPE JOHN PAUL II HELD MASS IN FRONT OF NEARLY TWO MILLION ON-LOOKERS IN SEPTEMBER 1984 AND JULY 2002.
Email: howardLberger@gmail.com
Twitter: Berger_BYTES
Facebook: Howard Berger [Thornhill ON]