By HOWARD BERGER
NEWARK (May 30) – Players, coaches and managers of the New Jersey Devils and Los Angeles Kings gathered with reporters on the Prudential Center concourse Tuesday afternoon for Stanley Cup Media Day 2012.
It was a well-organized and mostly-relaxed occasion as the Cup final combatants told their stories after skating earlier in the day. Game 1 of the best-of-seven championship faces off at 8:20 p.m. EDT Wednesday here in Newark.
My images, now, from the Media Day festivities:
LOOKING FORWARD TO CONTINUING MY ROLE AS A REPORTER/ANALYST FOR NHL HOME-ICE ON SIRIUS-XM SATELLITE RADIO. I'VE ENJOYED FOLLOWING THE REMARKABLE LOS ANGELES KINGS THROUGH THE 2012 STANLEY CUP PLAYOFFS.
IT WAS UNCOMFORTABLY HOT AND HUMID HERE IN NEWARK ON TUESDAY, WITH TEMPERATURES IN THE MID-90s AND HUMIDITY AROUND THE SAME. THE PRUDENTIAL CENTER (BELOW) BAKED IN THE MID-DAY SUN AS THE DEVILS AND KINGS SKATED INSIDE.
LOS ANGELES KINGS PRACTICE…
AS THE KINGS SKATED AT PRUDENTIAL CENTER, A COUPLE OF FORMER NHL RIVALS EMBRACED (ABOVE-LEFT): LOS ANGELES EXECUTIVE LUKE ROBITAILLE (FACING CAMERA) AND MEDIA MOGUL JEREMY ROENICK. J.R. THEN TOOK A PHONE-CALL (RIGHT) AS ROBITAILLE AND BROADCASTER DARREN PANG LOOKED ON.
THE EXPENSIVE PEWS AT THE ROCK (AS PRUDENTIAL CENTER IS CALLED) ARE LEATHER-BOUND AND COMFORTABLE… AND NOT HORRIBLY PRICED FOR LOWER-LEVEL SEATS BETWEEN THE BLUE-LINES; THE DEVILS DOING SOME ADVERTISING (BELOW-LEFT) FOR THOSE IN THE SELL-OUT CROWD EXPECTED ON WEDNESDAY NIGHT.
STALWARTS ON ALL THREE NEW JERSEY STANLEY CUP TEAMS (ABOVE) ARE COMMEMORATED IN THE RAFTERS OF PRUDENTIAL CENTER, AS IS THE EVENT WE ARE HERE TO SEE (BELOW-LEFT) AND THE "OTHER" BUILDING TENANT.
MORE VIEWS OF THE ROCK…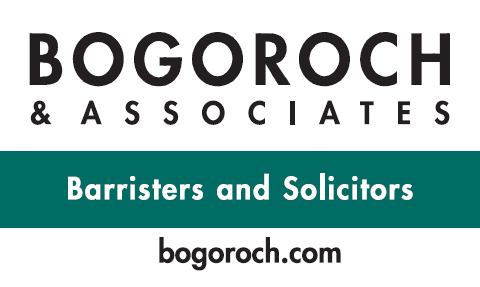 KINGS GOALIE JONATHAN QUICK WATCHES FROM SIDE-BOARDS (ABOVE AND BELOW).
MEDIA DAY SNAPSHOTS…
TUESDAY'S GATHERING WITH REPORTERS WAS HELD ON THE MAIN CONCOURSE OF PRUDENTIAL CENTER – UP THE ESCALATOR IN PHOTO BELOW.
NEW JERSEY DEVILS…
THE ARCHITECT: DEVILS GENERAL MANAGER LOU LAMORIELLO HAS BEEN AT THE HEAD OF HIS CLASS FOR MANY YEARS, WINNING THREE STANLEY CUP CHAMPIONSHIPS SINCE 1995. LOU TALKS WITH REPORTERS HERE ON TUESDAY (ABOVE AND BELOW).
THE HOLDER OF EVERY MEANINGFUL GOALTENDING RECORD IN THE NHL IS BACK IN THE STANLEY CUP FINAL FOR A FIFTH TIME AT 40 YEARS OF AGE: DON'T EXPECT MARTIN BRODEUR (ABOVE AND BELOW) TO RETIRE, EVEN IF HE WINS CUP NO. 4.
WHY WOULD ANY NEW JERSEY PLAYER BE SMILING MORE BROADLY THAN ADAM HENRIQUE (ABOVE AND BELOW)? THE IMPRESSIVE ROOKIE WON THE OPENING ROUND AGAINST FLORIDA AND THE EASTERN CONFERENCE FINAL AGAINST NEW YORK RANGERS WITH OVERTIME GOALS FOR THE DEVILS. HENRIQUE APPEARS (BELOW) ON SIRIUS-XM's MAD DOG RADIO WITH HOST CHRIS RUSSO, FORMERLY OF WFAN IN NEW YORK.
BROADCASTING LEGENDS CONVENE: MIKE (DOC) EMRICK (ABOVE-LEFT) CHATS WITH LOS ANGELES KINGS HALL-OF-FAME ANNOUNCER BOB MILLER, WHILE EMRICK'S NHL on NBC PARTNER ED OLCZYK LISTENS IN. THE DOC THEN CONVERSES (BELOW) WITH VETERAN HOCKEY WRITER KEVIN ALLEN OF USA TODAY.  
ILYA KOVALCHUK LISTENS TO QUESTION FROM A REPORTER (ABOVE) AND DOES LIVE INTERVIEW (BELOW) WITH THE MAD DOG.
AFTER LANGUISHING FOR YEARS IN TORONTO, PITTSBURGH AND LOS ANGELES, FORWARD ALEXEI PONIKAROVSKY (ABOVE AND BELOW) HAS DISCOVERED A NICHE WITH THE DEVILS. PONY SCORED AN OVERTIME GOAL IN ROUND 2 AGAINST PHILADELPHIA.
THE NHL NETWORK DID FOUR HOURS OF LIVE PROGRAMMING ON MEDIA DAY, INCLUDING AN INTERVIEW (ABOVE) WITH LOU LAMORIELLO. CO-HOSTING, LEFT-TO-RIGHT, WERE KATHRYN TAPPEN, BARRY MELROSE AND KEVIN WEEKES.
DEVILS COACH PETER DeBOER IS INTERVIEWED BY CHRIS RUSSO (TOP-ABOVE), AND RUSSO LATER CHATS WITH ZACH PARISE (9) AND VETERAN FORWARD PATRICK ELIAS (26).
VETERAN PETR SYKORA (ABOVE) IS IN THE STANLEY CUP FINAL FOR A SIXTH TIME, HAVING APPEARED WITH PITTSBURGH IN BETWEEN STOPS IN NEW JERSEY.
TORONTO NATIVE DAVID CLARKSON HAS BECOME ONE OF THE BETTER TWO-WAY FORWARDS IN THE NHL. CLARKSON CHATS ABOVE WITH ED OLCZYK AND TAKES QUESTIONS BELOW.
ENTRANCE ROTUNDA AT PRUDENTIAL CENTER (ABOVE).
LOS ANGELES KINGS…
HOCKEY'S MOST EXPRESSIVE FACE BELONGS TO DARRYL SUTTER (ABOVE AND BELOW) – THE COACH, CHARACTER AND CONSCIENCE OF THE WESTERN CHAMPIONS.
DREW DOUGHTY (ABOVE AND BELOW) WAS EXCEPTIONAL FOR THE KINGS IN THE WESTERN CONFERENCE PLAYOFFS, THOUGH HIS HAIR-TRIGGER TEMPER NEARLY GOT THE BEST OF HIM A COUPLE OF TIMES. HE'LL HAVE TO KEEP IT IN CHECK AGAINST THE DISCIPLINED DEVILS.
KINGS CAPTAIN DUSTIN BROWN (ABOVE) WAS TYPICALLY RELAXED WITH REPORTERS WHILE GOALIE JONATHAN QUICK (BELOW) LEFT THE IMPRESSION HE'D HAVE RATHER BEEN SLOSHING THROUGH AN AFGHAN CAVE.
FORWARD JUSTIN WILLIAMS (ABOVE) IS GUNNING FOR HIS SECOND STANLEY CUP AFTER PLAYING A KEY ROLE (18 POINTS IN 25 GAMES) DURING CAROLINA'S 2006 CHAMPIONSHIP.
THE KEY MOVE OF THE SEASON FOR KINGS GM DEAN LOMBARDI (ABOVE) WAS BRINGING IN SUTTER TO REPLACE TERRY MURRAY AS COACH ON DEC. 17.
MAIN ENTRANCE (ABOVE-LEFT) AND MEDIA ENTRANCE (RIGHT) AT PRUDENTIAL CENTER.
SYMBOL OF THE PRUDENTIAL INSURANCE COMPANY (ABOVE) SITS JUST BEYOND THE DEVILS' HOME ARENA HERE IN DOWNTOWN NEWARK.
AFTER SEVERAL DAYS OF STIFLING HEAT AND HUMIDITY, THE THUNDER CLOUDS ROLLED IN (ABOVE) – AS FORECAST – EARLY TUESDAY EVENING.
JUST HOW BAD WERE THE DEVILS…
GIVEN THAT NEW JERSEY HAS QUALIFIED FOR THE 2012 STANLEY CUP FINAL, IT'S REMARKABLE TO REFLECT ON HOW AWFUL THE DEVILS WERE FOR THE FIRST HALF OF LAST SEASON [2010-11], WHEN THEY SAT MIRED IN THE NHL BASEMENT AT THE NEW YEAR WITH A RECORD OF 9-25-2. DECEMBER 2010 AND EARLY-JANUARY 2011 WAS DREADFUL FOR NEW JERSEY, AS DEPICTED IN THESE PHOTOS, COURTESY GETTY IMAGES AND NHL.COM:
_________________________________________________________
DEC 02 2010: Montreal 5 at N.J. 1 – DEVILS 8-15-2
DEC 04 2010: N.J. 3 at Philadelphia 5 – DEVILS 8-16-2
DEC 06 2010: N.J. 1 at Pittsburgh 2 – DEVILS 8-17-2
DEC 11 2010: Detroit 4 at N.J. 1 – DEVILS 8-19-2
DEC 18 2010: N.J. 1 at Atlanta 7 – DEVILS 9-21-2
DEC 23 2010: New York Islanders 5 at N.J. 1 – DEVILS 9-23-2
DEC 26 2010: Toronto 4 at N.J. 1 – DEVILS 9-24-2
DEC 29 2010: New York Rangers 3 at N.J. 1 – DEVILS 9-25-2
JAN 04 2011: Minnesota 2 at N.J. 1 – DEVILS 10-27-2
STANLEY CUP NETWORKS…
THE 2012 STANLEY CUP FINAL WILL BE TELEVISED, IN ITS ENTIRETY, BY CBC's HOCKEY NIGHT IN CANADA. HERE IN THE U.S., THE MAIN NBC NETWORK WILL CARRY GAMES 1, 2, 5, 6 AND 7 (LATTER THREE IF NECESSARY), WHILE THE NBC SPORTS NETWORK (FORMERLY VERSUS) CARRIES GAMES 3 AND 4 FROM LOS ANGELES. A PICTORIAL HISTORY, BELOW, OF THE LEAGUE's NATIONAL BROADCAST PARTNERS: