By HOWARD BERGER
LOS ANGELES (May 19) – The two-day gap between Games 3 and 4 of the Stanley Cup Western Conference final provided the Phoenix Coyotes and Los Angeles Kings the option of staying away from the rink yesterday and all but a handful of regulars did just that. Both clubs will conduct full and mandatory work-outs today at the Toyota Sports Center in El Segundo – roughly five minutes by car from my hotel location here at Los Angeles International Airport. As such, even a quiet hockey day was rather noisy, with jetliners from all parts of the globe arriving and departing.
IT ISN'T DIFFICULT TO COME WITHIN SHOUTING DISTANCE OF COMMERCIAL JETLINERS FROM MY HOTEL LOCATION HERE AT L-A-X. YOU JUST HAVE TO SHOUT REALLY LOUD.
Thoroughly remarkable in their rampage through the 2012 playoffs, the Kings will attempt to put southern California into the Stanley Cup final for the fourth time when they host Phoenix in a matinee tomorrow at Staples Center. Wayne Gretzky and the Kings knocked off the Toronto Maple Leafs in a memorable 1993 Conference championship to become the first SoCal participant – ultimately losing in five games to Montreal. Orange County took center-stage in 2003 and 2007 when the Anaheim Ducks played for the Cup. Jean-Sebastien Giguere won the Conn Smythe Trophy in a losing cause in '03 as the Ducks were defeated in Game 7 at New Jersey. Then, four years later, the Ducks – managed by Brian Burke; coached by Randy Carlyle and bolstered by the incomparable defense tandem of Chris Pronger and Scott Niedermayer – prevailed over the Ottawa Senators in five games to win the Stanley Cup. Messers Burke and Carlyle will try and get the Leafs back into the playoffs next spring for the first time since 2004… minus anything that resembles Pronger and Niedermayer.
I stopped by the Toyota Sports Center for a few moments yesterday afternoon, as several of the Coyotes crammed into a small dressing room with a dozen or so reporters and cameramen. It appears all but certain that veteran defenseman Adrian Aucoin will return from injury for tomorrow's do-or-die encounter with the Kings; he and Martin Hanzal (coming back off a one-game suspension) will provide Phoenix an influx of size in its quest to extend the Conference final to a fifth game, on Tuesday night, in Glendale. As always, I had my trusty Nikon close by on Friday:
LOS ANGELES KINGS PRACTICE FACILITY (ABOVE AND BELOW) IN NEARBY EL SEGUNDO – JUST SOUTH OF LOS ANGELES INTERNATIONAL AIRPORT. PHOTO OF THE STANLEY CUP (BOTTOM-RIGHT) WAS HANGING ABOVE THE PLAYERS' BENCHES LONG BEFORE THE KINGS EMBARKED ON THIS UNFORESEEN PLAYOFF SPLURGE.
VETERAN DEFENSEMAN ADRIAN AUCOIN (ABOVE) TELLS REPORTERS HE WILL ALMOST SURELY BE BACK IN THE PHOENIX LINE-UP FOR ELIMINATION GAME AGAINST THE KINGS TOMORROW WHILE YOUNG GILBERT BRULE (BELOW) TALKS ABOUT HIS CLUB STAYING POSITIVE IN THE MOST CHALLENGING PLAYOFF SCENARIO.
THE MEDIA MOB (ABOVE) SURROUNDING COYOTES CENTER KYLE CHIPCHURA (BELOW).
TV CREWS FROM SAN DIEGO (ABOVE) AND PHOENIX (BELOW) WERE AT THE COYOTES OPTIONAL WORKOUT HERE YESTERDAY.
AS MENTIONED, IT IS IMPOSSIBLE TO AVOID THESE FLYING BEHEMOTHS AT THE PLACE I'M STAYING HERE IN L.A. – AND IT'S ABSOLUTELY FINE BY ME.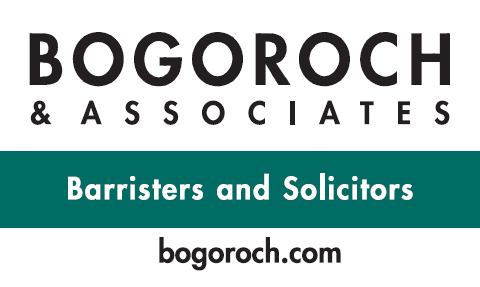 ALL THAT'S MISSING FROM THE ABOVE PHOTO IS SUPERMAN.
ALWAYS GOOD TO SEE A BIT OF HOME (ABOVE) WHILE ON THE ROAD.
A BOEING-777 DEPARTS L-A-X (BELOW) FOR DUBAI IN THE UNITED ARAB EMIRATES.
CALIFORNIA GOLD…
I SAT ON MY HOTEL BALCONY EARLY YESTERDAY EVENING AND ENJOYED A THOROUGHLY SPECTACULAR SOUTHERN-CALIFORNIA SUNSET. HEY… SOMEONE HAS TO DO THIS!
Email: howardLberger@gmail.com
Twitter: Berger_BYTES
Facebook: Howard Berger [Thornhill ON]