By HOWARD BERGER
NEWARK (May 31) – And, so it goes. With a clever, patient maneuver, Anze Kopitar resumed the astonishing pattern of the 2012 NHL playoffs by scoring at 8:23 of overtime last night and giving the Los Angeles Kings their ninth road victory in as many games – a 2-1 triumph over New Jersey in the opener of the Stanley Cup final. Kopitar's forehand deke prompted Martin Brodeur to commit and the L.A. forward flipped the puck into a yawning cage with Brodeur sprawled on his belly.
It extended the Kings' all-time record of road wins from the start of a playoff year; in the still-unlikely event of a Stanley Cup sweep, Los Angeles would equal the eye-popping 16-2 mark of Wayne Gretzky and the 1988 Edmonton Oilers, who defeated Boston in four games to win their fourth championship in five years.  
MY PHOTO OF ANZE KOPITAR FLIPPING PUCK OVER A PRONE MARTIN BRODEUR TO WIN GAME 1 OF THE STANLEY CUP FINAL LAST NIGHT AT 8:23 OF OVERTIME.
The series opener isn't likely to be featured in any "Classic Games" re-run, as the teams meandered through a slow-paced, conservative match, having not faced one another since the last week of October. The old "feeling out" process occupied much of the game – each club coming off a Conference final against division foes [New Jersey defeated arch-rival New York Rangers while Los Angeles got past Phoenix]. Game 2 on Saturday night at the Prudential Center should provide more entertainment.
The Kings will try to sweep the opening two games away from home for the fourth consecutive series this spring – having already turned the trick against Vancouver, St. Louis and Phoenix. Los Angeles continues to author one of the most remarkable narratives in Stanley Cup history.
It was a busy day yesterday as NHL general managers gathered in Manhattan before commissioner Gary Bettman held his Stanley Cup news conference at Prudential Center two hours prior to Game 1. I made it to all three events with my trusty Nikon:
GMs MEET IN NEW YORK… 
I CONVENIENTLY TOOK THE TRAIN FROM NEWARK PENN STATION TO NEW YORK PENN STATION – A 20-MINUTE RIDE THAT DISEMBARKS BENEATH MADISON SQUARE GARDEN. THEN CAME A 15-BLOCK TREK UP 7th AVE. TO THE HOTEL IN TIMES SQUARE THAT HOSTED THE GENERAL MANAGERS' MEETING. THE EMPIRE STATE BUILDING STRETCHED INTO A GREY, OVERCAST SKY (ABOVE) AS I WALKED PAST THE HOME OF THE NEW YORK RANGERS (BELOW).
THE GMs MET FROM 11 a.m. TO JUST AFTER 3:30 p.m. AND THEN EMERGED TO A SWARM OF MEDIA. NEW CANADIENS BOSS MARC BERGEVIN HELD COURT (ABOVE AND BELOW).
AS ALWAYS, LEAFS GM BRIAN BURKE WAS STOPPED FOR HIS OBSERVATIONS.
RANGERS BOSS GLEN SATHER FLASHED HIS "I GOTCHA" SMILE (ABOVE) AFTER WARNING REPORTERS THEY HAD "ONE MINUTE" TO SPEAK WITH HIM. "SLATS", THE OLD SOFTEE, THEN GABBED FOR 90 SECONDS (BELOW).
VANCOUVER GM MIKE GILLIS HAD HIS SAY (ABOVE AND BELOW).
STEVE YZERMAN OF TAMPA BAY (ABOVE); STAN BOWMAN OF CHICAGO (BELOW).
SAN JOSE GM DOUG WILSON (ABOVE-LEFT) LINGERED IN THE MEETING ROOM WHILE CHATTING WITH COLUMBUS COUNTERPART SCOTT HOWSON.
RAY SHERO OF PITTSBURGH (ABOVE-LEFT) AND KEN HOLLAND OF DETROIT.
DEVILS FANS FLOCK TO ARENA…
RED AND BLACK (WITH A BIT OF OLD-TIME GREEN) WERE THE PREDOMINANT COLORS ON THE WAY TO PRUDENTIAL CENTER (ABOVE) AND OUTSIDE THE ARENA (BELOW).
THE COMMISH…
GARY BETTMAN HELD HIS ANNUAL STANLEY CUP NEWS CONFERENCE IN THE BOWELS OF THE PRUDENTIAL CENTER AND SPOKE HOPEFULLY ABOUT AVOIDING A WORK-STOPPAGE NEXT SEASON EN ROUTE TO A NEW CBA, WHILE HIS OPPOSITE NUMBER WITH THE NHL PLAYERS ASSOCIATION – DONALD FEHR – LOOKED ON.
DONALD FEHR WAS SURROUNDED BY REPORTERS AFTERWARD (ABOVE AND BELOW).
BETTMAN CHATTED WITH AN ANIMATED BOB COSTAS (ABOVE) AND THEN POSED WITH THE LONG-TIME SPORTSCASTER (BELOW) OUTSIDE THE MEDIA INTERVIEW ROOM.
PRESS ROW BEGAN TO FILL UP (ABOVE) PRIOR TO THE DEVILS AND KINGS TAKING THE ICE FOR THE PRE-GAME WARM-UP (PHOTO-SERIES BELOW). 
PRE-GAME LIGHT SHOW (ABOVE AND BELOW) GOT FANS IN THE MOOD TO GREET THE DEVILS.
PIERRE McGUIRE CHATTED WITH DEVILS' CAPTAIN ZACH PARISE (ABOVE) JUST PRIOR TO ARLETTE'S RENDITION OF THE STAR SPANGLED BANNER (BELOW).
REFEREE DAN O'HALLORAN BEGINS THE 2012 STANLEY CUP FINAL WITH FACE-OFF AT CENTER-ICE (ABOVE) BETWEEN TRAVIS ZAJAC AND ANZE KOPITAR.
MY VIEW (ABOVE) FROM THE PRUDENTIAL CENTER PRESS BOX.
KINGS CAPTAIN DUSTIN BROWN GOT IN MARTIN BRODEUR'S GRILL EARLY ON (ABOVE) BUT TOOK A GOALTENDER-INTERFERENCE PENALTY (BELOW) FOR BUMPING BRODEUR.
JONATHAN QUICK HAD TO BE ALERT AT THE OPPOSITE END (ABOVE AND BELOW) WITH NEW JERSEY – AND VETERAN PATRICK ELIAS – SKATING ON EARLY POWERPLAY.
BRODEUR RESTED (ABOVE) DURING TV BREAK.
THE PUCK CAN BE SEEN UNDER NET-APRON AT LOWER-LEFT IN ABOVE PHOTO AS BRODEUR IS BEATEN BY COLIN FRASER OF THE KINGS AT 9:58 OF THE OPENING PERIOD.
DEVILS FANS LOOKED ON APPREHENSIVELY (ABOVE) AFTER L.A. OPENED THE SCORING AND WITH THEIR TEAM PROVIDING JOHNATHAN QUICK (BELOW) LITTLE WORK. FIRST PERIOD ENDED 1-0 FOR THE VISITORS AND ONLY 5-5 IN SHOTS.
REFEREE BRAD WATSON BEGINS MIDDLE FRAME WITH FACE-OFF BETWEEN KOPITAR AND JACOB JOSEFSON. SECONDS LATER, BRODEUR PLAYS PUCK BEHIND THE NET (BELOW).
BRODEUR WAS SLIGHTLY BUSY (ABOVE) BUT THE DEVILS WEREN'T ABLE TO GENERATE A SINGLE SHOT ON QUICK IN THE OPENING HALF OF THE SECOND (BELOW).
"WAKE UP, MIKE!" KINGS' MIKE RICHARDS (ABOVE) IS LOOKING THE WRONG WAY AS LINESMAN JONNY MURRAY SETS TO DROP PUCK BETWEEN HE AND ADAM HENRIQUE. ZACH PARISE THEN TRIED TO MAKE LIFE MISERABLE FOR QUICK (BELOW) – THE KINGS GOALIE RESPONDING IN HIS CREASE.
DUSTIN PENNER STANDS BETWEEN BRODEUR AND DEFENSEMAN MARK FAYNE (ABOVE).
NEW JERSEY FINALLY BROKE THROUGH (ABOVE) WITH 1:12 REMAINING IN THE SECOND PERIOD WHEN ANTON VOLCHENKOV BEAT QUICK TO KNOT THE SCORE.
DEVILS AND FANS EXULT.
BRODEUR BACKS AWAY FROM A SCRUM IN HIS CREASE (ABOVE) AS THE MIDDLE PERIOD ENDS WITH THE DEVILS ON EVEN TERMS, DESPITE ONLY NINE SHOTS.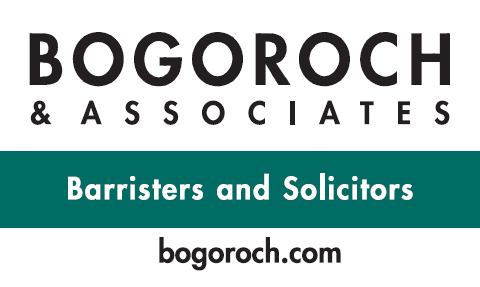 VIEW FROM PRESS ROW OF THIRD-PERIOD FACE-OFF.
COLIN FRASER GOT CLOSE TO BRODEUR (ABOVE), SETTING OFF A BRIEF TUSSLE AND PROMPTING A WORD TOWARD THE DEVILS GOALIE (BELOW).
ZACH PARISE IS ON HIS KNEES (ABOVE) SECONDS AFTER PUSHING A LOOSE PUCK INTO THE KINGS NET WITH HIS GLOVE – A RATHER BLATANT ATTEMPT CORRECTLY WAVED OFF ON THE ICE AND SECONDED BY VIDEO REVIEW.
THE KILLER K's (ABOVE).
QUICK STOPPED THE DEVILS A COUPLE OF TIMES (ABOVE) AND THEN TOOK A TV BREAK (BELOW).
BRODEUR HAD TO BE SHARP (ABOVE) AS REGULATION TIME WOUND TO A CLOSE.
OVERTIME…
THE TEAMS GET READY (ABOVE) TO BEGIN EXTRA TIME.
DAVID CLARKSON WAS ON THE KINGS DOOR-STEP EARLY IN OVERTIME (ABOVE) BUT THE PUCK WAS NOWHERE TO BE SEEN. KOPITAR SCORED WINNING GOAL (BELOW) SECONDS LATER AND THE VISITORS REJOICED.
PIERRE McGUIRE TALKS TO THE KINGS OVERTIME HERO (ABOVE) LIVE ON NBC AFTER THE WIN, AS PRUDENTIAL CENTER QUICKLY CLEARS OUT.
DEVILS FANS: DISAPPOINTED BUT STILL SMILING. AND, "KILLER WAS IN THE HOUSE.
COVER OF STANLEY CUP FINAL PROGRAM.
Email: howardLberger@gmail.com
Twitter: Berger_BYTES
Facebook: Howard Berger [Thornhill ON]