By HOWARD BERGER
GLENDALE, Ariz. (May 12) – Heading into Saturday night's deciding game of the Washington – New York Eastern Conference semifinal at Madison Square Garden, I sensed the Rangers may have tempted fate once too often by coming up flat in Game 6 at the Verizon Center. I was wrong. Though the Blueshirts have followed an arduous path in the first two rounds of the playoffs, they've twice come through on home ice in Game 7, showing they have what it takes to play for the Stanley Cup.
The only team that can stop them, in my view, is the Los Angeles Kings – and only if the Kings continue to be the best outfit in the 2012 Cup tournament. L.A. must prevail over the highly disciplined Phoenix Coyotes in the Western Conference final, while the Rangers are tackling a similar opponent – New Jersey – for the East championship.
When the smoke clears, clubs from the two biggest entertainment markets in North America will clash for the NHL title: New York Rangers and Los Angeles Kings.
NEW YORK RANGERS HAVE TWICE COME THROUGH AT HOME WITH THEIR SEASON ON THE LINE, AS THEY WILL AGAINST NEW JERSEY IN THE EASTERN CONFERENCE FINAL.
WESTERN FINAL: LOS ANGELES OVER PHOENIX IN 6
EASTERN FINAL: NEW YORK RANGERS OVER NEW JERSEY IN 7
BACK TO THE DESERT…
AFTER FOUR DAYS AT HOME WITH MY FAMILY, IT WAS BACK HERE TO PHOENIX SATURDAY MORNING ON AIR CANADA #589 FROM PEARSON AIRPORT. 
IT WAS A BEAUTIFUL SPRING MORNING IN TORONTO AS WE TAXIED TO THE RUNWAY (ABOVE) FOR THE TRIP TO PHOENIX AND FLEW PAST POWERADE CENTRE (BELOW) – HOME OF THE OHL BRAMPTON BATTALION – SECONDS AFTER TAKE-OFF. 
MOUNTAIN TOPOGRAPHY (ABOVE) NEAR THE ARIZONA/NEW MEXICO BORDER DURING THE 4:15 FLIGHT AND THE HARDEST WORKING MAN IN TELEVISION – CHRIS CUTHBERT OF TSN – WHO SAT ACROSS THE AISLE FROM ME AND PORED OVER A STACK OF NOTES. CHRIS AND RAY FERRARO WILL CALL GAMES 1-3 OF THE WESTERN CONFERENCE CHAMPIONSHIP.
MOMENTS BEFORE LANDING, THE WESTERN SUBURBS OF PHOENIX (ABOVE) ON FINAL APPROACH TO SKY HARBOR INTERNATIONAL AIRPORT.
DOWNTOWN PHOENIX (ABOVE) THROUGH THE 100-DEGREE (F) HEAT RISING OFF PAVEMENT AT SKY HARBOR AIRPORT – ALWAYS A BUSY DEPARTURE AND ARRIVAL POINT (BELOW).
THE 20-MINUTE DRIVE FROM PHOENIX ALONG I-10 WEST LEADS TO THE 101-NORTH LOOP INTO GLENDALE, FROM WHERE THE GIANT UNIVERSITY OF PHOENIX STADIUM (HOME OF THE NFL CARDINALS) IS IMPOSSIBLE TO LOSE SIGHT OF.  
LOS ANGELES KINGS ARRIVE AT TEAM HOTEL JUST AFTER NOON ON SATURDAY – ANZE KOPITAR (BLACK SUIT, ABOVE) AND DREW DOUGHTY (GRABBING HIS SUITCASE, BELOW) HEADING IN AFTER BUS-RIDE FROM AIRPORT.
A 12:30 P.M. PRESS GATHERING AT JOBING.COM ARENA FEATURED TWO OF THE COYOTES MOST IMPORTANT FIGURES (ABOVE AND BELOW): GOALIE MIKE SMITH (LEFT) AND VETERAN FORWARD SHANE DOAN – BOTH APPEARING IN THEIR FIRST CUP SEMIFINAL.
COYOTES GM DON MALONEY (ABOVE AND BELOW) AND COACH DAVE TIPPET THEN CAME TO THE MEDIA ROOM – MALONEY ADMITTING HIS RANGERS BLOOD RAN DEEP PRIOR TO LAST NIGHT'S DECIDING MATCH IN THE EASTERN CONFERENCE SEMIFINAL (HE WAS A GOOD SCORING WINGER WITH THE BLUESHIRTS IN THE 1980s).
DAVE TIPPET STOPS TO CHAT WITH THE NBC TELECAST CREW OF DAVE STRADER (ABOVE-RIGHT) AND DAREEN PANG AFTER THE FORMAL NEWS CONFERENCE. 
JOBING.COM WHITE OUT READY…
IT WAS DEAD-QUIET AT THE RINK HERE IN GLENDALE ON SATURDAY AFTERNOON, AS ALL 17,000-PLUS SEATS WERE ADORNED WITH WHITE T-SHIRTS FOR GAME 1 – FACE-OFF SUNDAY, 8 P.M. EDT. HERE ARE SEVEN IMAGES I TOOK WHILE STANDING IN EMPTY JOBING.COM ARENA: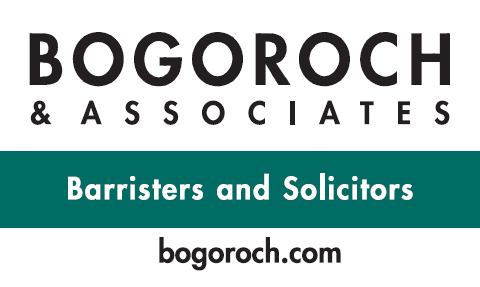 THE SOUVENIR LADIES (ABOVE) WERE BUSY PREPARING THEIR STOCK OF NEW GARMENTS (BELOW) FOR THE COYOTES-KINGS WESTERN CHAMPIONSHIP.
JOBING.COM ARENA (ABOVE-LEFT), WITH UNIVERSITY OF PHOENIX STADIUM IN BACKGROUND, ACROSS A PARKING LOT.
LOS ANGELES KINGS PLAYOFF DEBUT
THE KINGS SURPRISED MOST EXPERTS BY FINISHING SECOND TO PHILADELPHIA FLYERS IN THE WEST DIVISION DURING THEIR INAUGURAL NHL SEASON OF 1967-68 AND FACED MINNESOTA NORTH STARS IN THE OPENING ROUND OF THE PLAYOFFS – A SERIES THAT ENDED DISASTROUSLY FOR THE HOME TEAM IN THE DECIDING SEVENTH MATCH AT THE L.A. FORUM.
CLAD IN PURPLE AND GOLD, THE INAUGURAL LOS ANGELES KINGS OF 1967-68: IN MIDDLE OF FRONT ROW IS OWNER JACK KENT COOKE, A CANADIAN COMMUNICATIONS MAGNATE WHO MOVED TO CALIFORNIA AND BUILT THE FORUM IN SUBURBAN INGLEWOOD FOR HIS EXPANSION HOCKEY TEAM. TO COOKE'S RIGHT (IN BLUE SUIT AND RED TIE) IS L.A.'s FIRST COACH – LEONARD (RED) KELLY, WHO HAD PLAYED A KEY ROLE JUST MONTHS EARLIER IN HELPING LEAFS WIN THEIR 1967 STANLEY CUP BEFORE RETIRING TO TAKE THE KINGS' JOB. TO COOKE'S LEFT IS GENERAL MANAGER LARRY REGAN, ALSO A TORONTO ALUMNUS. AT FAR-RIGHT IN MIDDLE ROW (NO. 30) IS TERRY SAWCHUK, KELLY'S TEAMMATE ON THE '67 CHAMPIONSHIP LEAFS, SELECTED FIRST IN THE EXPANSION DRAFT OF GOALTENDERS.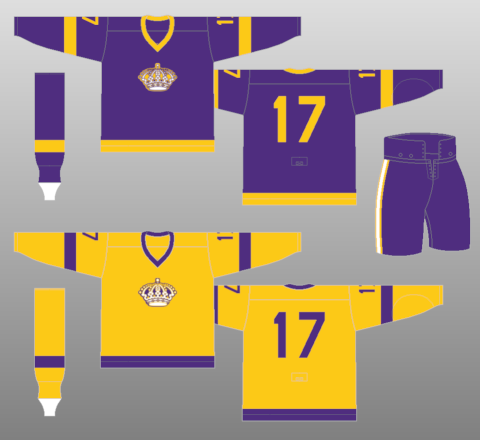 JERSEYS WORN (ABOVE AND BELOW) IN 1968 FIRST-ROUND PLAYOFF SERIES BETWEEN LOS ANGELES KINGS AND MINNESOTA NORTH STARS.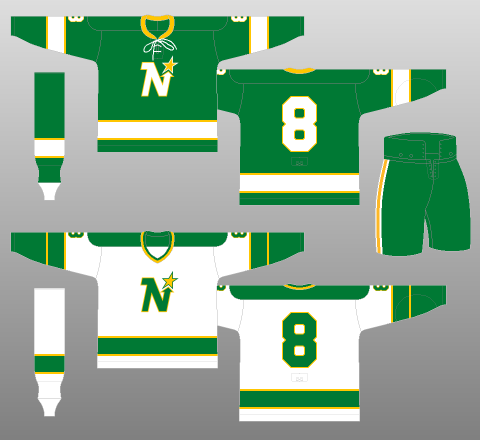 BILL FLETT OF LOS ANGELES (ABOVE-LEFT) AND BILL GOLDSWORTHY OF MINNESOTA WERE RIVALS IN THE '68 WEST DIVISION SEMIFINAL.
LOS ANGELES KINGS vs. MINNESOTA NORTH STARS
1967-68 WEST DIVISION SEMIFINAL
Game 1  Apr. 04  Minnesota 1 at Los Angeles 2
Game 2  Apr. 06  Minnesota 0 at Los Angeles 2
Game 3  Apr. 09  Los Angeles 5 at Minnesota 7
Game 4  Apr. 11  Los Angeles 2 at Minnesota 3
Game 5  Apr. 13  Minnesota 2 at Los Angeles 3
Game 6  Apr. 16  Los Angeles 3 at Minnesota 4 (OT)
Game 7  Apr. 18  Minnesota 9 at Los Angeles 4
KINGS LEGENDARY GOALTENDER TERRY SAWCHUK – SHOWN ABOVE IN ACTION AT THE MET CENTER IN BLOOMINGTON, MINNESOTA – FELL APART IN GAME 7 AGAINST THE NORTH STARS AS THE VISITORS ROMPED TO A 9-4 VICTORY AT THE LOS ANGELES FORUM (ARENA AS IT APPEARED IN 1968 AND GAME PROGRAM, BELOW).

Email: howardLberger@gmail.com
Twitter: Berger_BYTES
Facebook: Howard Berger [Thornhill ON]