By HOWARD BERGER
LOS ANGELES (June 5) – There are people in this world that know exactly what the Los Angeles Kings could begin to experience as early as tomorrow night: Sandy Koufax… Fernando Valenzuela… Steve Garvey… Ron Cey… Davey Lopes… Jerry West… Kareem Abdul-Jabbar… Ervin (Magic) Johnson… Orel Hershiser… Kirk Gibson… Shaquille O'Neal… Kobe Bryant. All legends. All sporting champions of this city; destined to be joined by a gang of upstarts piecing together the most dumbfounding Stanley Cup rampage of all time.
Southern California has a hockey champion. But not Los Angeles. The latecomers from 45 miles down the pike won the Stanley Cup five years ago – the current Toronto Maple Leafs executive battery of Brian Burke and Randy Carlyle leading Anaheim Ducks to the 2007 title. It was exciting stuff for the people of Orange County, though you wouldn't have known it several hours before the clinching game. I can still remember standing outside the Honda Center and watching people file casually into the building as if it were a non-Conference match in mid-December.
There will be no-such indifference outside the Staples Center late tomorrow afternoon.
FANS ARE ON THEIR FEET BEHIND LOS ANGELES BENCH IN THE WANING MOMENTS OF LAST NIGHT'S 4-0 WIN BY THE KINGS OVER NEW JERSEY IN GAME 3 OF STANLEY CUP FINAL.
Los Angeles Kings – born in 1967 – will raise the Stanley Cup for the very first time if they pull off a fourth consecutive victory over New Jersey in the 2012 championship. And, who's willing to bet that it won't happen? This astonishing club – coming from absolutely nowhere in the second week of April – established two more Stanley Cup records here last night in a resounding 4-0 triumph over the Devils. L.A. is the first team to ever win 15 of its first 17 games in a playoff year, and the first to build 3-0 series leads in all four rounds of the Cup tournament (each round becoming a best-of-seven affair in 1987). Several teams have crafted 3-0 series leads three times in a playoff year – most recently the 2008 Pittsburgh Penguins, who lost the final to Detroit. But, none have accomplished it throughout an entire Cup tournament.
If the Kings can finish off the Devils tomorrow night, they will equal the Edmonton Oilers' Stanley Cup romp of 1988 by becoming only the second club to go 16-2 in a single playoff year. That's right, we said the '88 Edmonton Oilers: Wayne Gretzky, Mark Messier, Jari Kurri, Glenn Anderson, Paul Coffey, Grant Fuhr – only the most dynamic collection of young phenoms in the game's history. Any comparison between that team and the current L.A. club is purely coincidental – other than the trivial fact the latter has played perhaps 15 minutes of bad hockey in nearly two months.
Also coincidental, a Stanley Cup win tomorrow would occur 45 years to the day the first-ever Kings team was put together – during the NHL expansion draft of June 6, 1967. From somewhere over the rainbow, you have to think such long-gone original Kings as Terry Sawchuk, Wayne Rutledge, Bill Flett, Brian Smith, Real Lemieux and Dave Amadio will be watching with interest.
ORIGINAL L.A. KING TERRY SAWCHUK IN 1967-68.
My photo review, now, of Game 3 at Staples Center last night:
WHILE DRIVING EAST ALONG THE CENTURY FREEWAY, I PASSED THE HOME CITY AND ARENA OF THE ORIGINAL L.A. KINGS (ABOVE).
THE NORTHBOUND HARBOR FREEWAY [110] INTO DOWNTOWN PASSES BY OTHER SPORTS LANDMARKS (ABOVE), INCLUDING THE LOS ANGELES SPORTS ARENA – ACROSS FROM THE GIANT L.A. COLISEUM – WHERE THE KINGS PLAYED MOST OF THEIR INITIAL GAMES BEFORE THE FORUM OPENED ON DEC. 30, 1967. COOL TEMPERATURES YESTERDAY (LOW-70s) ALLOWED A MARINE CLOUD-LAYER TO STICK AROUND, AS EVIDENCED BY THE TRAFFIC-SNARLED APPROACH TO DOWNTOWN (BELOW).
STAPLES CENTER DENIZENS ARRIVE…
BOLD COSTUMES (ABOVE) AND BROTHERHOOD (BELOW) PREVAILED AS FANS FLOCKED TO THE KINGS FIRST STANLEY CUP FINAL HOME GAME SINCE JUNE 1993.
THE GOODYEAR BLIMP "SPIRIT OF AMERICA" MADE THE TREK NORTH FROM ITS BASE IN CARSON, CALIF. (NEAR LONG BEACH) TO PROVIDE AERIAL SHOTS FOR NBC SPORTS NETWORK AND HOCKEY NIGHT IN CANADA.
WARM-UPS…
NHL's BEST LASER-LIGHT SHOW…
FANS WERE PROVIDED NEON LIGHT-STICKS, WHICH THEY ACTIVATED (ABOVE AND BELOW) FOR PRE-GAME FESTIVITIES AND PIA TOSCANO'S RENDITION OF THE STAR SPANGLED BANNER. IT WAS A BRILLIANT SIGHT. 
WAYNE GRETZKY, HERO OF THE KINGS' 1993 SURGE TO THE STANLEY CUP FINAL, CONDUCTED A CEREMONIAL FACE-OFF (ABOVE) BETWEEN CAPTAINS DUSTIN BROWN AND ZACH PARISE BEFORE REFEREE DAN O'HALLORAN EXECUTED THE REAL THING (BELOW) TO START GAME 3 BETWEEN ANZE KOPITAR AND TRAVIS ZAJAC.
IT WOULD NOT BE A MEMORABLE NIGHT FOR THE NHL's ALL-TIME LEADER IN GOALTENDING VICTORIES AND SHUT-OUTS, AS THE KINGS BLITZED MARTIN BRODEUR.
JONATHAN QUICK WAS TYPICALLY STEADY (AND WELL-SUPPORTED AGAIN) IN GOAL FOR LOS ANGELES (ABOVE), RECORDING HIS FOURTH SHUT-OUT OF THE 2012 PLAYOFFS.
A PROMINENT SEQUENCE OF GAME 3 WAS THE LONG TWO-MAN ADVANTAGE ACCORDED THE DEVILS (ABOVE) LATE IN THE OPENING PERIOD – MIKE RICHARDS WAS OFF FOR ELBOWING; JEFF CARTER GOT A DOUBLE-MINOR FOR HIGH-STICKING. THOUGH THEY CROWDED JONATHAN QUICK (SEQUENCE BELOW), THE VISITORS NEVER CAME CLOSE TO SCORING AND FANS LET OUT A ROAR WHEN NEW JERSEY'S MANPOWER EDGE WAS NULLIFIED BY A TRIPPING CALL ON DEFENSEMAN MAREK ZIDLICKI.
OPENING FRAME ENDED SCORELESS (ABOVE).
REFEREE BRAD WATSON BEGINS THE SECOND PERIOD (ABOVE) BETWEEN KOPITAR AND ZAJAC, AND AN EARLY SHOT WHIZZES WIDE-LEFT PAST BRODEUR (BELOW).
LOS ANGELES BROKE THE SCORELESS DEADLOCK AT 5:40 OF THE MIDDLE FRAME (SEQUENCE ABOVE) WHEN DWIGHT KING (74) LODGED THE PUCK UNDER BRODEUR'S PADS AND LINE-MATE ALEC MARTINEZ FOLLOWED BY JAMMING IT HOME FOR HIS FIRST GOAL OF THE PLAYOFFS (AND ULTIMATE GAME-WINNER). DEVILS' CAPTAIN PARISE ARGUED (BELOW) THAT BRODEUR HAD COVERED THE DISC LONG ENOUGH FOR A WHISTLE, BUT TO NO AVAIL.
QUICK WAS BUSY DURING A NEW JERSEY POWERPLAY (SEQUENCE ABOVE) AND HE COMPLAINED TO REFEREE O'HALLORAN AFTER BEING BLATANTLY TRIPPED IN HIS GOAL-CREASE WITHOUT A PENALTY CALL ON THE DEVILS.
STAPLES CENTER VIDEO-BOARD FLASHES NOTEWORTHY TRIVIA (ABOVE) FROM 32 YEARS AGO LAST NIGHT, FEATURING MR. HOCKEY.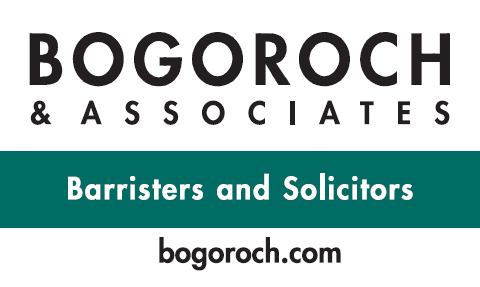 WHILE MATT LOUGHLIN AND SHERRY ROSS CALLED THE GAME ON WFAN-660 IN NEW YORK, FANS REJOICED AFTER KOPITAR SCORED A PICTURE GOAL OFF A RUSH FOR A 2-0 KINGS LEAD AT 15:07 OF THE MIDDLE FRAME. 
PARISE AND QUICK GOT ACQUAINTED (ABOVE) SECONDS BEFORE THE PERIOD ENDED.
DORMANT POWERPLAY COMES ALIVE…
THE LONE ASPECT OF THE GAME THAT HAS FAILED L.A. THIS SPRING IS THE POWERPLAY, BUT ALL THAT CHANGED IN A 2:32 SPAN EARLY IN THE THIRD PERIOD WHEN JEFF CARTER AND JUSTIN WILLIAMS SCORED TO INFLATE THE LEAD (SEQUENCE BELOW) AND CRAFT THE KINGS' LOP-SIDED MARGIN OF VICTORY.
AS YOU'D IMAGINE, THERE WAS NO JOY ON THE VISITORS' BENCH (ABOVE).
NOISE WAS DEAFENING IN THE FINAL MINUTES AT STAPLES CENTER, AS A RECORD L.A. HOCKEY CROWD (18,764) ROSE TO ITS FEET AND SALUTED ITS REMARKABLE TEAM, WHICH GATHERED (BELOW) FOR A NOW-FAMILIAR POST-GAME RITUAL.
FANS HAPPILY DEPARTED THE ARENA TO JOIN THE TUMULT OUTSIDE.
DEVILS' RADIO TEAM OF MATT LOUGHLIN AND SHERRY ROSS. A FORMER HOCKEY WRITER AT THE BERGEN (N.J.) RECORD, ROSS BECAME THE FIRST WOMAN COLOR-COMMENTATOR IN THE NHL IN 1992 AND THE FIRST TO DO PLAY-BY-PLAY OF AN ENTIRE GAME (vs. OTTAWA, NOV. 25, 2009) WHEN LOUGHLIN SUFFERED A DEATH IN HIS FAMILY.
WITH A 5 P.M. LOCAL START TO THE GAME, IT WAS STILL LIGHT OUT AFTERWARD AS JUBILANT FANS GATHERED IN THE PLAZA OUTSIDE STAPLES CENTER.
WILL THE STANLEY CUP BE RAISED HERE TOMORROW NIGHT?
Email: howardLberger@gmail.com
Twitter: Berger_BYTES
Facebook: Howard Berger [Thornhill ON]