By HOWARD BERGER
EL SEGUNDO, Calif. (June 4) – Games 1 and 2 of the Stanley Cup final didn't score particularly high for artistic impression yet both were filled with drama in the third period and, of course, overtime.
Among the surprises in this year's Cup tournament – nearly all authored by the stupefying Los Angeles Kings – was that the championship round went beyond regulation in Games 1 and 2 for the first time since 1951… or, eight years before I was born. Had someone coerced me into wagering on that bit of trivia, I'd have definitely lost – believing it to be more common, and recent.
I'm still not certain that any of us fully comprehend what Los Angeles has achieved to this point of the Cup marathon; when I wrote yesterday that we won't see a repeat in most of our lifetimes, I wasn't being flippant. To win 10 consecutive games on the road at any time – during the course of one season; over the span of different seasons – is a rare and astounding feat. To do it from the start of a single playoff year is the equivalent of the longest odds in any aspect of professional sport. I suppose a National League pitcher winning the batting title would be slightly more outlandish but the concept – in the mid-1960's – of a defenseman finishing atop the NHL scoring parade may have been equally nonsensical. Then, along came Bobby Orr.
The specter of winning the first two games on the road in each of the four Stanley Cup rounds – never accomplished until this spring – is beyond even the wildest of expectation. Adding to this phenomenon is the fact that virtually every Los Angeles game in the 2012 Cup tournament has been a repeat of the previous match.
When a team pulls off such bewildering success, it is usually accompanied by chance, fortune and inexplicable timing. The Kings, conversely, have motored through these playoffs conventionally and methodically. Of course they've needed a break or two along the way; that goes without saying. But, this club has been so routinely competent; so technically sound and unfailing; so utterly mistake-free, that whatever element of fortuity one might expect in such a miraculous run – especially by a bottom playoff seed – has been nonexistent.
PUCK IS BEHIND MARTIN BRODEUR AT FAR-LEFT IN THIS PHOTO BY PAUL BERESWILL OF GETTY IMAGES/NHL.COM OF JEFF CARTER'S OVERTIME WINNER IN GAME 2 SATURDAY NIGHT.
Sure, you can argue that going 4-for-4 in overtime – and beating Martin Brodeur in such fashion, consecutively, in the Stanley Cup final – requires a dose of karma. But, which of L.A.'s 14 victories this spring hasn't been earned?
When Cup-champion Montreal won 10 consecutive post-regulation matches in the 1993 playoffs (also a once-in-a-lifetime achievement), it did so with miraculous goaltending. Patrick Roy stole six or seven of the Canadiens' 16 triumphs that year; as did Jean-Sebastien Giguere, 10 springs later, on behalf of the Mighty Ducks of Anaheim, a team that came astonishingly close to the Habs' record by winning seven overtime engagements en route to a narrow Stanley Cup defeat against New Jersey.
There's no debating that Jonathan Quick has been a pillar for L.A. – the Conn Smythe Trophy is his to lose – but how many of the Kings' victories have truly been larcenous? Maybe one: the playoff opener in Vancouver on Apr. 11, in which the Canucks scored first; generated abundant offense, but looked inebriated while playing with the man advantage. Otherwise, there's been a timely save here and there and a bit of good fortune (Ilya Kovalchuk ringing a shot off the crossbar in the dying minutes of regulation on Saturday), but generally, the Kings have been in command of all game elements and have routinely provided Quick early leads with which to work.
Los Angeles has authored a text-book display of winning hockey – no better exemplified than by its pastoral efficiency while moving the puck from the defensive zone. There's been a remarkable absence of haste; panic and corresponding error behind the blue-line – an everlasting credit to Darryl Sutter's coaching acumen.
GOALIE JONATHAN QUICK SKATES JUBILANTLY TOWARD A PILE OF TEAMMATES MOBBING JEFF CARTER AFTER HIS OVERTIME GOAL ON SATURDAY. (DAVE SANDFORD GETTY IMAGES/NHL.COM)
Of course, there is a cautionary note for the Kings – they haven't won the Stanley Cup yet. Only last year did Vancouver take a 2-0 lead in the final before dropping four of the remaining five games – and the championship – to Boston. The Canucks, however, were hampered by erratic goaltending, never certain which genre of Roberto Luongo would show up on a given night. Nor did Vancouver display – for any length of time – the ardent defensive posture of the 2012 Kings.
The notion, therefore, of an L.A. collapse at this point seems even more implausible than the playoff land-slide the Kings embarked on nearly two months ago.
TRUE STORY…
I have twice had the privilege of visiting Japan – in September 1990 to cover the International Olympic Committee session that named the host-city for the 1996 Summer Games (Toronto was a finalist; Atlanta won the bid) and in February 1998 for the Nagano Winter Olympics. I saw, first hand, what is commonly perceived around the world: that the Japanese are tireless workers and unfailingly polite. On Saturday afternoon – in Newark – I was offered a reminder of such deference and cordiality.
An elevator door in the lobby of my hotel opened, and there stood four Japanese men. I was anxious to get up to my room, as I had work to finish before walking over to the Prudential Center for Game 2 of the Stanley Cup final. It is a common courtesy, of course, to allow those on the elevator to disembark before you enter. Problem was, none of the four Japanese men would leave. They kept bowing and motioning with outstretched arms for one of the other gentlemen to be first off the car. In English, I'm sure the conversation would have sounded something like:
"After you."
"Oh no, after you."
"Please… please, I insist."
"Not at all; it's my honor to have you go first."
I watched this scene – likely with mouth agape – while holding open the elevator door. After the sixth or seventh fruitless overture I reached in with my right hand and gently removed the closest man.
"Ahhh, thank you… thank you," he said with a smile and a bow as the others followed.
CROSSING THE CONTINENT…
I made one of the longest hockey trips of my career on Sunday – five hours and 21 minutes in the "friendly skies" of United Airlines from Newark to Los Angeles. The scenery as we passed north of the Grand Canyon just more than an hour before landing was breathtaking, as I share with you in today's travel-log:
HEAT RISES FROM THE GROUND AT NEWARK-LIBERTY INTERNATIONAL AIRPORT AS A JETBLUE PLANE LANDS WITH THE SOUTHERN TIP OF MANHATTAN – AND NEW WORLD TRADE CENTER TOWER – IN THE BACKGROUND.
SPENT A FEW MOMENTS WITH COUSIN "SMASH" BEFORE HEADING TO MY LOS ANGELES-BOUND AIRCRAFT (ABOVE-RIGHT), WITH EMPIRE STATE BUILDING IN THE DISTANCE.
THIS FLAT-BED WINDOW SEAT IN ROW 1 OF FIRST CLASS ON THE UNITED BOEING-757 MADE THE 5 1/2-HOUR TREK ALL THE MORE BEARABLE.
ON TAXI TO RUNWAY, THE BUILDINGS OF DOWNTOWN NEWARK (ABOVE-LEFT) AND MID-TOWN MANHATTAN (RIGHT).
THE SKIES WERE THREATENING MINUTES BEFORE DEPARTURE (ABOVE) AND WE BOUNCED AROUND PRETTY GOOD DURING INITIAL STAGE OF THE CLIMB-OUT FROM NEWARK.
AMONG THE PERKS OF UNITED FIRST CLASS, AS DELIVERED BY FLIGHT-ATTENDANT GINA.
WE HAD JUST PASSED DENVER MORE THAN FOUR HOURS INTO THE TRIP, AS PER THE ROUTE-UPDATE MAP ON THE SCREEN IN FRONT OF MY SEAT.
COLORS OF THE WILD WEST…
THE RUGGEDNESS OF NORTHWEST ARIZONA (ABOVE AND BELOW) FROM 38,000 FEET.
FLYING OVER SAN GABRIEL MOUNTAINS (ABOVE) WHICH BORDER LOS ANGELES TO THE EAST.
PASSING ABOVE INTERSTATE-405 – THE SAN DIEGO FREEWAY – SECONDS BEFORE LANDING AT LOS ANGELES INTERNATIONAL AIRPORT JUST AFTER 4:20 P.M. LOCAL TIME.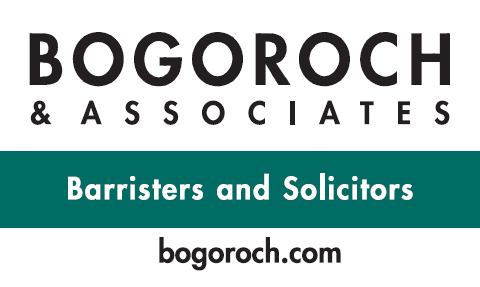 FOLIAGE IS IN PEAK FORM AROUND HERE.
Email: howardLberger@gmail.com
Twitter: Berger_BYTES
Facebook: Howard Berger [Thornhill ON]