By HOWARD BERGER
EL SEGUNDO, Calif. (June 6) – The man that scored the first-ever goal for the Los Angeles Kings said yesterday he will watch tonight's fourth game of the Stanley Cup final intently – but without emotion.
"I have the one record [Wayne] Gretzky couldn't touch," laughed Brian Kilrea, who beat Doug Favell of the Philadelphia Flyers on Oct. 14, 1967 for the historic tally. "I'm happy for the fans of L.A. that the Kings are finally in a position to win the Cup, but I have good friends on both teams. I coached against Peter DeBoer when he was with the Kitchener Rangers and I really like him. I've always been a big admirer of Martin Brodeur as a goalie and a person. And, I know Darryl Sutter very well. So, coming into the series, I said to myself 'I can't lose.' There are good people on both sides."
Such commendation is typical of Kilrea – now 77, and one of the most revered figures in Canadian sport. The native of Ottawa cut his professional teeth under the infamous Eddie Shore and became a member of the original Kings when founder Jack Kent Cooke purchased the Springfield Indians of the American Hockey League for $1 million to bolster his new NHL team. Los Angeles came into the big league in the unparalleled expansion of 1967-68 – the NHL doubling in size with the Kings, California Seals, Minnesota North Stars, Philadelphia Flyers, Pittsburgh Penguins and St. Louis Blues. Existing teams were the Boston Bruins, Chicago Blackhawks, Detroit Red Wings, Montreal Canadiens, New York Rangers and Toronto Maple Leafs.
The Kings began their inaugural season on Oct. 14, 1967 (a Saturday night) at the Long Beach Sports Arena against Philadelphia. Cooke's lavish new arena in suburban Inglewood – the Forum – was still under construction and would not be ready until the end of December. A crowd of 7,023 gathered in Long Beach for the historic game and the Flyers jumped out to a quick 2-0 lead. That's when Kilrea went to work.
BRIAN KILREA (ABOVE) IN PHOTO I TOOK AT THE HOCKEY HALL OF FAME IN TORONTO PRIOR TO LAST YEAR'S INDUCTION CEREMONY IN NOVEMBER. 
"I was playing on a line with Teddy Irvine and Lowell MacDonald," Brian recalled when I spoke with him on the telephone late yesterday from Ottawa. "It was a simple play… I positioned myself in the slot and Teddy fed me a perfect pass from the corner. I let a one-timer go – not aiming for any particular spot – and it beat Doug Favell for our first goal. I later scored into the empty net as well and we won the game, 4-2. Afterward, Jack Kent Cooke went around the dressing room congratulating each player. I had taken the puck after the first goal and when he got to me, I said 'Mr. Cooke, you deserve this souvenir for bringing the NHL to Los Angeles.'
"Well, you'd have thought I'd given him some kind of treasure," Kilrea continued. "His face lit up and he was absolutely thrilled to receive that article of team history. I know he had the puck on a mantle until the day he died [Apr. 6, 1997] and I assume it is still somewhere in his estate."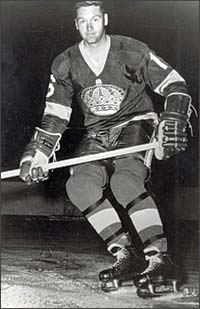 KILREA AS A ROOKIE WITH THE KINGS IN 1967.
 AT 
SATURDAY, OCTOBER 14, 1967
LONG BEACH SPORTS ARENA
THE SPORTS ARENA IN LONG BEACH, CALIF. AS IT APPEARS TODAY (ABOVE). BUILT IN 1962, IT WAS SITE OF THE KINGS FIRST NHL GAME – AGAINST PHILADELPHIA – OCT. 14, 1967.
Kilrea played in only 25 games during the Kings first season and then requested a return to Springfield of the AHL. "Such a thing would be unimaginable today," he said, "but I'm an easterner, through-and-through, and I wanted to be closer to my parents, who were both having health issues back then. Besides, the weather in L.A. was too hot for me. I enjoyed my brief time in the NHL but was happy to get back to Springfield."
Other than scoring the first goal for the Kings – a topic he's discussed repeatedly through the years – Kilrea remembers a story that involved Terry Sawchuk, the legendary goalie chosen first overall by Los Angeles in the NHL expansion draft, conducted 45 years ago today [June 6, 1967], at the Queen Elizabeth Hotel in Montreal.
"Terry had the reputation of being a nasty sort and he could get that way when he was drinking," said Kilrea. "As the old saying goes: 'There are boxing gloves in every bottle… eventually you want to fu– or fight.' Terry would get into a scrap now and then, but I found him to be an ideal teammate with the Kings. When the franchise started, the NHL Players Association was new and the L.A. players held a secret vote to choose a team rep. Well, I'm the guy they picked.
"In those days, a player rep was almost certain to be sent down to the minor league as punishment. I had known Terry from playing earlier in the Detroit system and he came up to me after the vote. 'Killer,' he said, 'if you want me to do it, I'll take on the role of player rep and you can be my assistant.' Terry knew the Kings couldn't do anything to him; he was a legend. So, he offered to protect me by going forward as the rep and that's what we did. Like I said, he was a fabulous teammate."
TERRY SAWCHUK IN 1967-68 WITH LOS ANGELES KINGS. NHL PLAYERS NO LONGER POSE FOR HOCKEY CARDS AND THEY CERTAINLY DO NOT WEAR GOLF-SHIRTS UNDER THEIR UNIFORMS.
Though Kilrea is remembered in these parts for his historic goal, he made his true mark in the game as a Junior hockey coach with the Ottawa 67s from 1974 to 2009 – briefly interrupting his tenure to be an assistant coach with the New York Islanders (1984-86). With Kilrea behind the bench, Ottawa won the Memorial Cup in 1984 and 1999, and he became the all-time leader in Junior hockey coaching victories (742) on Jan. 17, 1997. Now retired, he lives in Ottawa and plays golf as frequently as possible.
You can bet he'll be darned proud if the Kings raise the Stanley Cup later tonight.
OFF DAY IN EL SEGUNDO…
THE KINGS GATHERED AT THEIR PRACTICE FACILITY SOUTH OF LOS ANGELES INTERNATIONAL AIRPORT YESTERDAY AND MET WITH THE MEDIA IN A MAKESHIFT SET-UP ON LAKERS PRACTICE COURT. TO A MAN, THEY WERE CONFIDENT OF WINNING THE STANLEY CUP ON HOME ICE IN GAME 4.
FANS WAITED OUTSIDE AND WATCHED FROM INSIDE AS THE KINGS HELD AN OPTIONAL SKATE YESTERDAY AT THE TOYOTA SPORTS CENTER IN EL SEGUNDO.
KINGS FAN PHIL DEWAN OF NORTH VANCOUVER, B.C. (ABOVE) SHOWED UP AT THE TOYOTA CENTER TO GATHER SIGNATURES ON HIS SOUVENIR PLAYOFF JERSEY.
THE UBIQUITOUS STANLEY CUP MEDIA SWARM WAS IN EVIDENCE (ABOVE) AS KINGS PLAYERS WERE MADE AVAILABLE IN THE LAKERS BASKETBALL GYM.
THREE SIDES OF SMILING MIKE RICHARDS (ABOVE AND BELOW).
AS ALWAYS, DEFENSEMAN DREW DOUGHTY WAS A POPULAR SUBJECT (ABOVE AND BELOW).
DREW DOUGHTY (ABOVE).
KINGS DEFENSEMAN ALEC MARTINEZ (ABOVE) TALKS WITH RICH HAMMOND OF L.A. KINGS INSIDER AND KINGS VISION. MARTINEZ OPENED THE SCORING IN GAME 3 ON MONDAY.
GOALIE JONATHAN QUICK (TOP-ABOVE); FORWARD COLIN FRASER (BOTTOM).
IT SEEMS LIKE EIGHT YEARS AGO THAT JARRET STOLL (ABOVE) SCORED THE OVERTIME WINNER IN GAME 5 AT VANCOUVER TO ELIMINATE CANUCKS FROM THE OPENING ROUND.
DEFENSEMAN ROB SCUDERI (ABOVE) LIFTED THE STANLEY CUP WITH PITTSBURGH IN 2009.
I WAS SHOCKED TO SEE THAT MUSICIAN DAVID CROSBY WAS COVERING THE FINAL (ABOVE). ACTUALLY, THAT'S MY OLD PAL STEVE KEATING OF REUTERS… BUT YOU'D NEVER KNOW.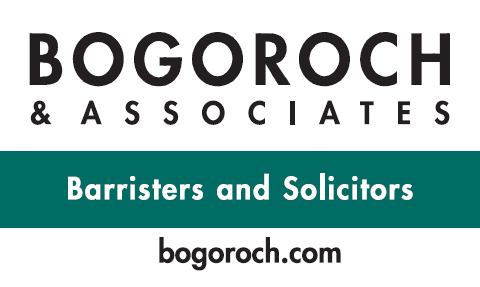 FRONT PAGE (ABOVE) AND FRONT SPORTS PAGE (BELOW) OF TUESDAY'S LOS ANGELES TIMES, DETAILING THE 4-0 ROMP OVER NEW JERSEY IN GAME 3.
GORGEOUS DAY, SPECTACULAR SUNSET…
COULD TUESDAY BE THE FINAL TIME THE SUN SET IN THE KINGS' PRE-CHAMPIONSHIP ERA?
Email: howardLberger@gmail.com
Twitter: Berger_BYTES
Facebook: Howard Berger [Thornhill ON]