By HOWARD BERGER
LOS ANGELES (June 12) – Here's to you, Jack Kent Cooke.
Four-and-a-half decades after a Canadian business tycoon won the bidding war for a National Hockey League expansion team in southern California, Cooke's baby – the Los Angeles Kings – raised the Stanley Cup for the very first time.
Staples Center here in downtown L.A. became a mad-house late in the opening period of Game 6 last night, when the Kings erupted for three powerplay goals in a 3:58 span after Steve Bernier of New Jersey had been ejected with a major penalty for boarding Rob Scuderi. Required to play a man short for the entire five-minute sentence, the Devils went to pieces – Dustin Brown, Jeff Carter and Trevor Lewis pumping in the quick-strike tallies against a helpless Martin Brodeur.
By 15:01 of the first period, it was Party Time on Chick Hearn Ct. – Los Angeles romping, 6-1, over the Devils to cap one of the most dominant Stanley Cup performances of all time. Beginning in Vancouver on Apr. 11, and ending here exactly two months later, the Kings mostly trampled their opposition, compiling a 16-4 overall record in the post-season and a thoroughly astonishing 10-1 mark on foreign ice. Though they briefly stumbled after bolting to a 3-0 series lead over the Devils, the new champions capped their incredible spring with a flourish – validating for all time, and without a shadow of doubt, their dominance in the 2012 Stanley Cup tournament. 
KINGS CAPTAIN DUSTIN BROWN ACCEPTS THE STANLEY CUP FROM NHL COMMISSIONER GARY BETTMAN AT STAPLES CENTER LAST NIGHT AFTER 6-1 ROUT OF NEW JERSEY.
Having been privileged to follow the Kings through their entire 20-game ascent the past two months, I anticipated the club would perform with renewed vigor in last night's match – given a second opportunity to win the Stanley Cup on home ice. Thanks to Bernier's misjudgment on the Scuderi hit, the flood-gates opened just past the midway mark of the first period. To prove this was no fluky championship, the dormant Los Angeles powerplay sprung to life at the most opportune time.
The first team to ever craft 3-0 series leads in all four playoff rounds – and first to win the opening two matches of each round on the road – concluded the 2011-12 NHL season noisily… and justifiably.
I gave my trusty Nikon quite a workout last night – before, during and after the game:
PARKING WAS AT A PREMIUM IN DOWNTOWN LOS ANGELES FOR THE 5:15 P.M. LOCAL START.
CROWDING TO STAPLES CENTER…
WARMIN' UP…
LIGHTS AND LASERS…
PIA TOSCANO'S ANTHEM…
PUCK DROP…
REFEREE DAN O'ROURKE CONDUCTS FINAL OPENING FACE-OFF OF THE SEASON BETWEEN TRAVIS ZAJAC OF NEW JERSEY AND ANZE KOPITAR OF THE KINGS.
TURNING POINT…
KINGS DEFENSEMAN ROB SCUDERI LIES DAZED IN BACK OF NET (ABOVE) AFTER BEING DRIVEN INTO THE BOARDS, FACE-FIRST, BY STEVE BERNIER OF NEW JERSEY AT 10:10 OF THE SCORELESS OPENING PERIOD. SCUDERI SUSTAINED A CUT AND WAS ATTENDED TO WHILE BERNIER HIT THE SHOWERS. THE GAME DIDN'T STAY SCORELESS FOR LONG.
THE BLITZKRIEG…
TOP-TO-BOTTOM ABOVE: DUSTIN BROWN (11:03), JEFF CARTER (12:45) AND TREVOR LEWIS (15:01) SCORE POWERPLAY GOALS WHILE BERNIER'S MAJOR PENALTY IS BEING SERVED.
LOOKS PROVE DEVILS AREN'T SURE WHAT JUST HIT THEM.
CROWD REJOICES AS LOP-SIDED FRAME COMES TO AN END.
YET ANOTHER…
SECOND PERIOD STARTS (ABOVE) AND IS ONLY 90 SECONDS OLD WHEN CARTER SCORES HIS SECOND OF THE NIGHT (BELOW) TO INFLATE THE KINGS LEAD.
KINGS KEPT THE HEAT ON BRODEUR AS NEW JERSEY PARADED TO THE PENALTY BOX.
TEMPERS FLARED BRIEFLY IN L.A. GOAL-CREASE (ABOVE AND BELOW).
NO JOY IN MUDVILLE.
ADAM HENRIQUE SCORED WITH 1:15 LEFT IN THE SECOND PERIOD (ABOVE), GIVING THE DEVILS A SMIDGEN OF HOPE. IT WOULD BE NEW JERSEY'S FINAL MARKER OF THE SEASON.
NAILS IN THE COFFIN…
THIRD PERIOD BEGINS AMID EUPHORIA IN STAPLES CENTER.
TREVOR LEWIS SCORES INTO AN EMPTY NET (ABOVE) AT 16:15 OF THIRD PERIOD AND MATT GREENE BEATS BRODEUR WITH A WRIST-SHOT 15 SECONDS LATER (BELOW) TO FINISH THE LOS ANGELES LAND-SLIDE WITH A BANG.
CROWD ROARS IN FINAL MINUTE.
CHAMPIONS…
THE RITUAL…
THE CONN SMYTHE…
NO SURPRISE THAT JONATHAN QUICK WAS NAMED PLAYOFF MVP.
THE STANLEY CUP…
TROPHY BROUGHT OUT BY PHIL PRITCHARD – "KEEPER OF THE CUP".
THE COMMISH…
CAPTAIN DUSTIN BROWN TAKES A TWIRL.
CELEBRATION ON THE ICE…
ANZE KOPITAR WITH "CABBIE".
BEST OF TIMES FOR COLIN FRASER (ABOVE).
FANS WERE LOVIN' IT.
EX-LEAF ALYN McCAULEY – NOW L.A. PRO SCOUT – REJOICES (ABOVE AND BELOW).
TOP LEFT-TO-RIGHT: DUSTIN BROWN AND SIGNIFICANT OTHER; KINGS ASSISTANT GM RON HEXTALL. BOTTOM LEFT-TO-RIGHT: LUKE ROBITAILLE GETS A HUG; DWIGHT KING POSES WITH MATE.
ROB SCUDERI SPORTS CUT FROM STEVE BERNIER HIT (ABOVE).
JARRET STOLL WITH DARRYL EVANS OF KINGS RADIO.
DREW DOUGHTY INTERVIEWED ON HOCKEY NIGHT IN CANADA BY HOST SCOTT OAKE.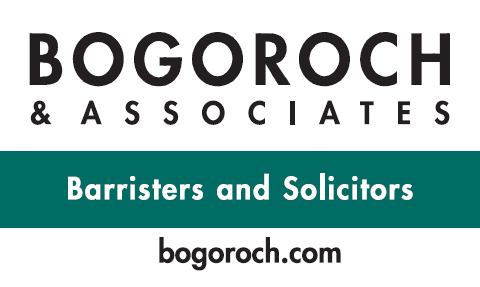 KNBC-TV ANCHOR FRED ROGGIN TALKS WITH SIMON GAGNE.
LITTLE DUSTIN BROWNS LOOK AT STANLEY CUP.
SIGHTS.
WELL-SCRATCHED CENTER-ICE DOT.
DUSTIN BROWN (ABOVE); JORDAN NOLAN (BELOW).
TREVOR LEWIS (ABOVE).
BERNIE NICHOLLS (ABOVE): 70-GOAL SHOOTER WITH KINGS IN 1988-89.
ORDER/RESTRAINT OUTSIDE…
HELLO, WAYNE.
HUNDREDS OF L.A.P.D. OFFICERS KEPT THE STAPLES CENTER CROWD AWAY FROM THE PLAZA BETWEEN ARENA AND L.A. LIVE COMPLEX.
AND, THUMBS-UP TO YOU, MIKE RICHARDS.
CONGRATS, SO-CAL…
Email: howardLberger@gmail.com
Twitter: Berger_BYTES
Facebook: Howard Berger [Thornhill ON]