By HOWARD BERGER
NEWARK (June 1) – As commissioner Gary Bettman pointed out on Wednesday night, it isn't plausible to characterize the climate between the National Hockey League and the NHL Players Association before actual talks begin on a new Collective Bargaining Agreement. But, neither does it appear reasonable for either side to shut down the game for any length of time.
Bettman, as expected, guarded any CBA discussion in his Stanley Cup news conference at the Prudential Center, but he openly scoffed at the widely-held belief that another work-stoppage – with American Thanksgiving as a resumption deadline – is in the cards. "I don't understand both the speculation and the degree of negativity," he said. "If somebody is suggesting [the probability of a lockout], it's either because there's something in the [drinking] water; people still have the NBA and NFL [labor issues] on the brain, or they're just looking for news on a slow day."
Slow day; fast day, or no day at all, this is not the tone of response Bettman would have issued in late-May 2004… not with Bob Goodenow as Executive Director of the NHLPA and not without the salary cap promised to expansion teams in the late'90s and early-2000s. When Calgary and Tampa Bay squared off for the Stanley Cup – and even more-so during the World Cup tournament three months later – an air of hopelessness pervaded the 2004-05 NHL season. Everyone braced for a lengthy work-stoppage and tacitly understood that Bettman and the owners would keep arena doors closed until the players – and Goodenow, in particular – were brought to their knees.
Whether or not the lockout that obliterated the 2004-05 schedule and playoffs proved beneficial is a matter of opinion, but the owners did not hesitate in granting Bettman an extension when his contract next came up for renewal. Goodenow, who Bettman despised – professionally and personally – was eliminated from the process, though not before years of unyielding, intractable and highly-proficient work on behalf of the players. Such adjectives have long applied to Goodenow's successor, Donald Fehr, formerly head of the Major League Baseball Players Association, yet a man that Bettman seems to at least respect; perhaps even admire.
GARY BETTMAN (LEFT) AND DONALD FEHR AT PRUDENTIAL CENTER HERE IN NEWARK ON WEDNESDAY. FATE OF THE 2012-13 NHL SEASON IS IN THEIR HANDS.
That's why a number of hockey observers anticipate some bumpy negotiations, but a resolution that will allow for a full slate of games next season. Beyond the many logical reasons to keep business open, the appetite to "conquer and destroy" isn't nearly what it was in 2004. In that absence – and with the game moving forward in revenues, salaries, sponsorship and TV numbers – the prevailing environment is more amenable to productive bargaining.
As it pertains to the laudable, though pie-in-the-sky notion of 30 profitable teams, the league is savvy enough not to negotiate on that basis. Of the four major professional sports in North America, only the NFL is in the black across the board – primarily because of betting and unparalleled TV revenue. Baseball and basketball generate more TV income than hockey south of the border but all three sports possess money-losing franchises. The NHL could have profitable teams from top to bottom… if it were able to roll back salaries to 1980. That isn't going to happen, even in a most lop-sided CBA "victory". So, attaining common ground with the players is far-more sensible.
On the opposing side, players have clearly indicated an aversion toward losing months of their short careers to labor unrest – and rightly so. The staggering odds of making it to the NHL are superseded only by those of remaining in the league for more than three years. Lavishly compensated even in labor "defeat", our NHL heroes have a very limited appetite for remaining idle past mid-September.
Reasons to do so are even in shorter supply.
That's why I stand firmly in belief that the puck will drop on time in 2012-13.
_______________________________________
WITH A TWO-DAY GAP BETWEEN GAMES 1 AND 2 OF THE STANLEY CUP FINAL, IT WAS RELATIVELY QUIET HERE IN NEWARK ON THURSDAY. BOTH THE NEW JERSEY DEVILS AND LOS ANGELES KINGS WILL RAMP UP PREPARATION – LATER TODAY – FOR GAME 2 OF THE SERIES ON SATURDAY NIGHT AT PRUDENTIAL CENTER; THE DEVILS LOOKING TO PULL EVEN AFTER DROPPING A 2-1 OVERTIME DECISION IN THE OPENER ON WEDNESDAY.
PHOTO I SNAPPED (ABOVE) OF DOWNTOWN NEWARK FROM PLANE WHILE DEPARTING NEWARK-LIBERTY INTERNATIONAL AIRPORT AFTER LEAFS-DEVILS GAME IN LATE-MARCH. PRUDENTIAL CENTER IS RED-BRICK BUILDING THAT DOMINATES THE CITY CORE.
IT WAS MERCIFULLY COOLER HERE IN NEWARK ON THURSDAY, AS THUNDERSTORMS WEDNESDAY NIGHT LOWERED THE TEMPERATURE AND HUMIDITY.
FOR MANY GOOD REASONS, L.A. COACH DARRYL SUTTER APPEARED COMFORTABLE AND RELAXED DURING HIS DAILY PRESS BRIEFING ON THURSDAY (ABOVE AND BELOW). HIS TEAM IS UNDEFEATED IN NINE PLAYOFF GAMES AWAY FROM HOME THIS SPRING.
PLAYERS THAT WISHED TO SKATE DID SO AT THE ADJOINING AMERiHEALTH PAVILION RINK, AS PRUDENTIAL CENTER WAS SET UP (ABOVE AND BELOW) FOR A CONCERT THURSDAY NIGHT BY THE ENGLISH ROCK BAND RADIOHEAD.
CONCERT HOPEFULS CAMPED OUT (ABOVE) ON THE SIDEWALK OF PRUDENTIAL CENTER HOPING TO SCORE SOME LAST-MINUTE TICKETS FOR RADIOHEAD (BELOW).
Date: Thu 31 May 2012 – Venue: Prudential Center, Newark, NJ, USA

Tickets: Allocation now SOLD OUT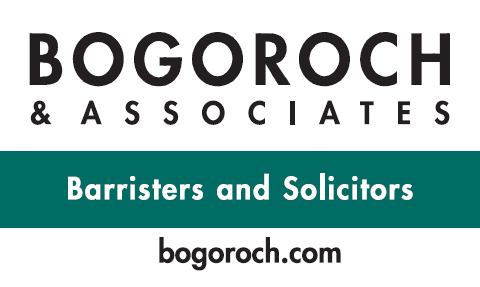 A GETTY MOMENT… THE TERM "SUDDEN DEATH" AS APPLIED TO OVERTIME IN THE NATIONAL HOCKEY LEAGUE BARED ITS FACE ON WEDNESDAY NIGHT WHEN ANZE KOPITAR SILENCED THE PRUDENTIAL CENTER BY WINNING GAME 1 OF THE STANLEY CUP FINAL AT 8:23 OF THE FIRST EXTRA PERIOD. GETTY IMAGES – OFFICIAL PHOTOGRAPHER OF THE NHL – HAD BRUCE BENNETT, JIM McISSAC, PAUL BERESWILL AND DAVE SANDFORD (AMONG OTHERS) STATIONED THROUGHOUT THE ARENA AND THEY CAPTURED A REMARKABLE PHOTO-SEQUENCE OF THE WINNING GOAL FROM VARIOUS ANGLES AND PERSPECTIVES (IMAGES POSTED ON NHL.COM):
JIM McISSAC – GETTY
DAVE SANDFORD – GETTY
BRUCE BENNETT – GETTY
PAUL BERESWILL – GETTY
BRUCE BENNETT – GETTY
BRUCE BENNETT – GETTY
JIM McISSAC – GETTY
JIM McISSAC – GETTY
JIM McISSAC – GETTY
BRUCE BENNETT – GETTY
JIM McISSAC – GETTY
JIM McISSAC – GETTY
____________________________________
NICKLAS LIDSTROM
HE WAS THE BEST AMONG INNUMERABLE GREAT EUROPEANS TO PLAY IN THE NHL AND ARGUABLY THE NICEST PERSON TO EVER GAIN SUPERSTAR CREDENTIALS IN HOCKEY. IT IS NOT YET POSSIBLE TO DETERMINE THE EFFECT THAT NICKLAS LIDSTROM'S RETIREMENT THURSDAY WILL HAVE ON THE DETROIT RED WINGS, BUT THE FACE OF THE CLUB HAS BEEN INEXORABLY ALTERED. A KING-PIN ON FOUR STANLEY CUP TEAMS AND A SEVEN-TIME NORRIS TROPHY WINNER AS THE LEAGUE'S TOP DEFENSEMAN, LIDSTROM – IN MY VIEW – IS WORTHY OF FAST-TRACK CONSIDERATION BY THE HALL OF FAME SELECTION COMMITTEE (WAIVING OF THE FIVE-YEAR RETIREMENT PERIOD), ALA WAYNE GRETZKY AND MARIO LEMIEUX. 
MY PHOTO (ABOVE) OF OPENING FACE-OFF IN NICK LIDSTROM'S FINAL APPEARANCE WITH DETROIT RED WINGS IN TORONTO – AT AIR CANADA CENTRE – ON JAN. 7, 2012. LIDSTROM (BELOW) AWAITS VIDEO REVIEW NEXT TO LEAFS CAPTAIN DION PHANEUF.
  LIDSTROM'S FINAL NHL GAME
AT
      FRIDAY, APRIL 20, 2012
THE RED WINGS WERE ELIMINATED FROM THE OPENING ROUND OF THE 2012 STANLEY CUP PLAYOFFS BY NASHVILLE. NICK LIDSTROM'S FINAL GAME IN THE NHL WAS PLAYED AT BRIDGESTONE ARENA. SOME MEMORIES, COURTESY GETTY IMAGES/NHL.COM:
Email: howardLberger@gmail.com
Twitter: Berger_BYTES
Facebook: Howard Berger [Thornhill ON]