By HOWARD BERGER
NEWARK (June 3) – Though I'll stop short of saying "never again", I can virtually assure any person old enough to be reading this passage that you will not witness, for a second time, what has happened in the Stanley Cup playoffs this spring.
Sweeping the first two games of a best-of-seven series on the road once or twice a decade is a significant accomplishment. Turning the trick four consecutive times in the same playoff year – as the Los Angeles Kings have in 2012 – is analogous to winning a lottery. This may fall under the category of "Well duh!" because it hasn't happened before. The point I'm making is: your great-grandchildren will be lucky to stick around long enough for it to happen again.
If I am so fortunate as to have grandchildren one day, I'll be able to tell them that I witnessed the 2012 playoff phenomenon in person – having attended all 16 of L.A.'s games to this point. Way back on Apr. 11, the Kings shocked an overflow crowd at Rogers Arena in Vancouver by swiping their playoff opener from the defending Conference champions. It was an achievement, to be sure, but one that appeared fleeting at best. Just about everyone expected the Canucks to bounce back in Game 2 on home ice and ultimately overwhelm the eighth-seeded pretender from SoCal.
Any person suggesting L.A. would triumph again two nights later might have been apprehended; a white jacket awaited the dolt who believed the Kings might pull a colossal upset and banish the West's No. 1 team in the first round. Had anyone even considered L.A. to be in the Stanley Cup final – and to have repeated the opening road sweep three more times – they'd have been marched off to solitary confinement.
That's how utterly staggering the Kings' accomplishment is. To plunder visiting arenas in such unprecedented fashion has put a stamp on this team that can only be smeared by a Cup final collapse – the lone possible scenario – that would spell defeat in four of the next five games against New Jersey. Of course, any such nosedive would double, in the coming week-and-a-half, the Kings' loss total in the entire 2012 playoffs. It would also necessitate L.A. dropping at least one game at the Prudential Center and spoiling a pristine 10-and-0 mark away from home.
Ten-and-oh!! How can such a thing happen?
DUSTIN PENNER RAISES STICK IN JUBILATION AS JEFF CARTER'S SHOT BEATS MARTIN BRODEUR AT 13:42 OF OVERTIME SATURDAY NIGHT IN MY PHOTO OF THE GOAL THAT GAVE LOS ANGELES KINGS A 2-0 LEAD IN THE STANLEY CUP FINAL AND MAINTAINED THEIR RECORD UNBEATEN STRING AWAY FROM HOME IN THE 2012 PLAYOFFS.
Now the Kings return to a city all their own. Since they knocked off Phoenix in the Western Conference final, both Los Angeles NBA teams have been eliminated – the Lakers by rampaging Oklahoma City; the Clippers by slumbering San Antonio. When last seen in downtown L.A., the Kings were in a jumble of sporting events at Staples Center – five games in 48 hours; four basketball and one hockey.
With Jack Nicholson nowhere to be found, and the hard-wood now in storage, the hockey guys have the joint all to themselves; it will be nothing shy of tumultuous anywhere near Chick Hearn Ct. on Monday, when Game 3 of the Stanley Cup final faces off at 5 p.m. local time, 8 p.m. EDT.
Make sure the grand-kids are watching.
FLOCK TO THE ROCK…
THREE FOR THE PRICE OF TWO: DEVILS FANS FROM BRANDON, MAN. – LINDSAY AND CHRIS McLACHLAN, WITH SIX-MONTH-OLD JUSTIN – LEAVE NEWARK HILTON (ABOVE) FOR THE GAME. MANY OTHERS, MOSTLY IN RED AND BLACK, HEAD TO PRUDENTIAL CENTER (BELOW), HOPING THEIR TEAM WILL KNOT THE STANLEY CUP FINAL.
OOOOPS…
WARMIN' UP…
LIGHT SHOW…
NATIONAL ANTHEM…
AND AWAY WE GO…
REFEREE DAN O'ROURKE BEGINS GAME 2 OF THE STANLEY CUP FINAL (ABOVE) BY DROPPING PUCK BETWEEN TRAVIS ZAJAC OF NEW JERSEY AND ANZE KOPITAR OF THE KINGS. EARLY ACTION IN LOS ANGELES ZONE (BELOW).
AS THEY'VE DONE ALL SPRING, THE KINGS SCORED EARLY, AND FIRST, WHEN DREW DOUGHTY CONNECTED FROM 25 FEET FOR HIS THIRD OF THE POST-SEASON (TOP). LINESMEN JEAN MORIN AND PIERRE RACICOT THEN HELPED TRAVIS ZAJAC WITH HIS SUSPENDERS BEFORE RESUMING PLAY (BELOW).
"STAY BACK!" ROB SCUDERI KEEPS RYAN CARTER AT A SAFE DISTANCE (ABOVE).
THE DEVILS HAD MORE OOMPH IN THE OPENING PERIOD THAN AT ANY POINT IN GAME 1 BUT THEY DIDN'T MAKE LIFE ALL THAT MISERABLE FOR JONATHAN QUICK, WHO SAW VIRTUALLY EVERYTHING THAT CAME HIS WAY. DWIGHT KING CAME BRODEUR'S WAY (BELOW).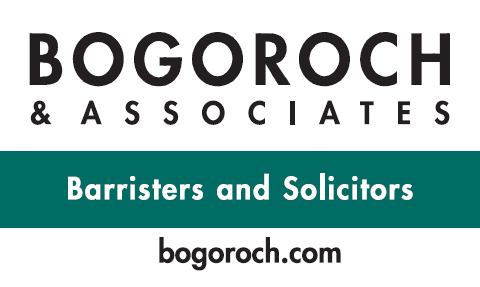 THE SECOND PERIOD BEGAN (ABOVE AND BELOW) WITH L.A. MAINTAINING ITS 1-0 LEAD.
FRESH ICE REFLECTS TV LIGHTS EARLY IN MIDDLE FRAME (ABOVE).
BRODEUR SAW LOTS OF TRAFFIC IN THE SECOND PERIOD.
THE CROWD LOOKED ON ANXIOUSLY AS THE DEVILS ONCE AGAIN HAD DIFFICULTY GENERATING GOOD SCORING CHANCES AGAINST THE POISED VISITORS.
CARTER AND KING WHERE THEY'VE BEEN ALL SPRING (NOT BAD, EH?)
SECOND PERIOD ENDS AS THE FIRST PERIOD DID.
DEVILS CAME OUT IN THE THIRD PERIOD DETERMINED TO GET EVEN.
ZACH PARISE KEPT THE PRESSURE ON JONATHAN QUICK (ABOVE AND BELOW).
FINALLY… STEVE BERNIER AND STEPHEN GIONTA BEGIN TO CELEBRATE AS RYAN CARTER'S SHOT BEATS QUICK TO KNOT THE SCORE AT 2:59 OF THE THIRD, LIFTING CROWD TO ITS FEET (BELOW).
AFTER SCORING, CARTER GOT CLOSE TO QUICK AGAIN (ABOVE). THE KINGS' GOALIE LOST HIS MASK LATER ON, AS PATRICK ELIAS REGAINED HIS FEET (BELOW).
PRESS BOX LEFT (ABOVE); PRESS BOX RIGHT BELOW).
DEVILS REST (ABOVE) BUT IT'S BRODEUR THAT HAS TO KEEP THE GAME EVEN (BELOW).
SO CLOSE… WITH LESS THAN THREE MINUTES TO PLAY, ILYA KOVALCHUCK BEAT QUICK (ABOVE) ONLY TO HAVE HIS SHOT RING OFF THE CROSSBAR. SO, IT WAS OFF TO EXTRA TIME.
OVERTIME (AGAIN)…
AFTER REFEREE CHRIS ROONEY DROPPED THE PUCK BETWEEN ANZE KOPITAR AND ADAM HENRIQUE (ABOVE), KOPITAR GOT BUSY IN FRONT OF BRODEUR (BELOW) AND THE GREAT DEVILS' GOALIE HAD TO SNARE A HOT SHOT WITH HIS GLOVE.
NEUTRAL ZONE ACTION (ABOVE)
VETERAN DAINIUS ZUBRUS WAS NUDGED INTO QUICK (ABOVE) BY WILLIE MITCHELL, DISLODGING THE GOALIE'S MASK ONCE AGAIN (BELOW). BUT, QUICK DID RECOVER.
BRODEUR PLAYED THE PUCK BEHIND HIS NET (ABOVE) SECONDS BEFORE THE SEQUENCE THAT LED TO CARTER'S OVERTIME WINNER (BELOW).
DISAPPOINTED FANS LEAVE THE LOWER-BOWL SEATS (ABOVE) AS THE KINGS REJOICE.
PIERRE McGUIRE INTERVIEWS THE OVERTIME HERO LIVE ON NBC.
FANS, HAPPY AND UNHAPPY, LEAVE THE BUILDING.
OFF TO CALIFORNIA…
TIME FOR THE SIX-HOUR JOURNEY FROM NEWARK TO LOS ANGELES.
Email: howardLberger@gmail.com
Twitter: Berger_BYTES
Facebook: Howard Berger [Thornhill ON]