By HOWARD BERGER
LOS ANGELES (June 7) – It is entirely understandable why hockey fans of this city – and the people that run this city – were prepping for the mother-lode of celebrations last night. Though the Los Angeles Kings had sustained their only two defeats of the 2012 playoffs in the identical circumstance – playing at home with a 3-0 series choke-hold – they'd been so dominant against New Jersey in Game 3 of the Stanley Cup final just two nights earlier, it seemed almost a fait accompli they would win their first National Hockey League title in a sweep.
Not so fast.
Proving there's some fight left in the Eastern champions, the Devils ground out a 3-1 third-period victory to send all parties 2,781 miles eastward to Newark for Game 5 on Saturday night. Gone, is the Kings' chance to equal the 1988 playoff romp of Edmonton – a 16-2 rampage that culminated with a 4-0 sweep of Boston. Best-case scenario now for L.A. is capping off its still-perfect road record in these playoffs. If 10-0 becomes 11-0 at the Prudential Center, Kings win the Stanley Cup two nights later than they'd initially hoped. If it's 10-1, we're back here Monday.
Truth be known, the Los Angeles players probably wouldn't care if they won the Cup on Mars, but they'd have set off a bombshell by sweeping New Jersey and carrying the mug around Staples Center… still a possibility, but only if Devils win a second consecutive match on the weekend.
THESE LOOKS SAY IT ALL AND SPEAK ON BEHALF OF DISAPPOINTED LOS ANGELES HOCKEY FANS, BUMMED OUT AFTER LAST NIGHT'S 3-1 SERIES-EXTENDING TRIUMPH BY NEW JERSEY.
While driving downtown from my hotel near Los Angeles International Airport yesterday afternoon, I listened to all-news radio station KNX-1070 as the mayor and police chief of this city warned the hockey crowd – in no uncertain terms – to behave itself if the Kings prevailed. "Don't spend the next few nights in jail by doing something stupid," said the top cop. Adding to the security challenge here was the arrival at L-A-X – just after 4 p.m. – of President Barack Obama for a function in Beverly Hills. The city's law-enforcement army was stretched to the limit, but it could have saved time and money – as it turned out – in the downtown core. As forlorn fans streamed silently out of Staples Center, hundreds of cops on horse-back; bicycles and street corners stood by with nothing to do. The wildly-anticipated party never got underway.
THERE WAS NO NEED FOR BILLY-CLUBS, FIREARMS OR EVEN LOUD VOICES AFTER LAST NIGHT'S GAME, AS MEMBERS OF THE LOS ANGELES POLICE DEPARTMENT GOT HOME EARLY.
The environment here re-kindled memory of being in New York for Game 5 of the 1994 Stanley Cup final. The Rangers had built a 3-1 series lead on Vancouver and were hoping to win their first championship in 54 years at Madison Square Garden. The always-in-your-face New York Post was so certain of a Rangers triumph, it plastered the Stanley Cup all over its front and back pages, as pictured below:
What followed was the greatest Cup final game I've ever attended. Amid hype and electricity indigenous to the Big Apple,  Vancouver jumped out to a 3-0 lead, only to have the Rangers roar back and knot the count in the third period. But, 29 seconds after the tying goal, David Babych reclaimed the lead for the visitors, who took the series back to Vancouver with a 6-3 triumph. Headlines the next morning in the Post presented quite a contrast:
The pre-game atmosphere wasn't quite as bloated here yesterday as it had been in New York 18 years earlier… and Rangers did ultimately win the Stanley Cup on home ice in Game 7. But, the disappointment was palpable outside Staples Center just after 8 p.m. local time last night, as the deflated hockey denizens of L.A. steeled for a three-day wait until their team's next opportunity to win the big prize.
My photo-review, now, of Game 4:
IT WAS A BEAUTIFUL AFTERNOON HERE IN LOS ANGELES AS TRAFFIC CRAWLED NORTHWARD ALONG THE HARBOR FREEWAY INTO DOWNTOWN (ABOVE AND BELOW).
AS MENTIONED, HOPES WERE SKY-HIGH BEFORE THE GAME.
FACES IN THE CROWD…
FANS FLOCKED TO THE STAPLES CENTER FOR 5:15 P.M. START.
WARMIN' UP…
LIGHTS…
PIA TOSCANO…
GAME ON…
REFEREE DAN O'ROURKE BEGINS GAME 4 (ABOVE) BY CONDUCTING OPENING FACE-OFF BETWEEN PATRICK ELIAS OF NEW JERSEY AND ANZE KOPITAR OF THE KINGS.
ACTION HEATED UP QUICKLY AROUND MARTIN BRODEUR.
ELIAS GOT INTO JONATHAN QUICK'S GRILL.
L.A. KINGS WERE ASSEMBLED 45 YEARS AGO YESTERDAY (ABOVE).
MARTY GOES FOR A SKATE AND UNEVENTFUL OPENING PERIOD ENDS.
EYES STRAIGHT, PETER…
SECOND-PERIOD ACTION IN DEVILS ZONE (ABOVE AND BELOW).
CROWD WAITING FOR SOMETHING…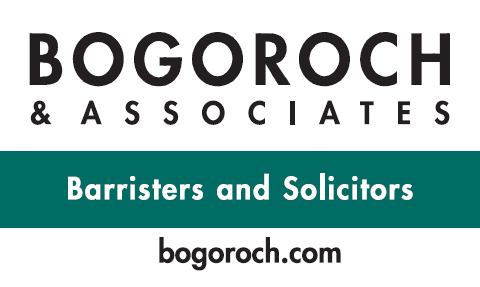 SCORELESS, TIGHT-CHECKING GAME DRAGGED ON.
FOR SOME REASON, THIS GAME ATTRACTED ALL TYPES (ABOVE).
ILYA KOVALCHUK – CLEARLY STILL BATTLING SHOULDER OR BACK ISSUES – DIDN'T GET MUCH CLOSER THAN THIS (ABOVE) TO LOS ANGELES NET IN GAME 4.
THIRD PERIOD BEGINS (ABOVE) AND BRODEUR HAS TO BE ALERT (BELOW).
FINALLY, A GOAL…
DEVILS CELEBRATED (ABOVE) AFTER ELIAS SCORED ON A REBOUND AT 7:56 OF THE THIRD TO GIVE NEW JERSEY ITS FIRST LEAD OF THE NIGHT… AND THE SERIES. BUT, NOT FOR LONG.
EXACTLY ONE MINUTE LATER – WITH DAVID CLARKSON IN THE PENALTY BOX FOR NEW JERSEY – DREW DOUGHTY TIED THE MATCH (PUCK JUST INSIDE GOAL-APRON, ABOVE-LEFT). THE KINGS AND THEIR FANS REJOICED (BELOW)
THERE WERE MOUNDS OF EXCITEMENT BEHIND BOTH BENCHES.
THEN ALONG CAME ADAM…
WITH JUST 4:31 LEFT IN REGULATION, ADAM (BIG-GOAL) HENRIQUE BEAT JONATHAN QUICK WITH A RISING SHOT TO RECLAIM THE LEAD FOR NEW JERSEY.
DEVILS KEPT THE HEAT ON BRODEUR…
AND CLINCHED THE WIN (BELOW) WITH EMPTY-NET GOAL BY KOVALCHUK.
BACK TO NEWARK…
DEVILS CELEBRATE LIVING TO FIGHT ANOTHER DAY…
WHILE KINGS STANLEY CUP DREAM HEADS EAST (BELOW).
ELLIOTTE AND THE HEROES…
ELLIOTTE FRIEDMAN OF HOCKEY NIGHT IN CANADA INTERVIEWS HENRIQUE (ABOVE-LEFT) AND BRODEUR (RIGHT) ON STAPLES CENTER ICE AFTER THE GAME.
BUILDING EMPTIES…
PARTY OFF…
DISAPPOINTED FANS GATHERED IN FRONT OF STAPLES CENTER.
SKY ABOVE THE ARENA WAS A BUSY PLACE (ABOVE) WITH POLICE HELICOPTER PATROLLING DOWNTOWN AREA AND JETLINER ON CLIMB OUT OF LOS ANGELES INTERNATIONAL AIRPORT. THE L.A. LIVE ENTERTAINMENT COMPLEX ACROSS FROM STAPLES CENTER (BELOW).
STILL SOME SMILES…
FANS UNDERSTOOD THEIR TEAM IS STILL IN A COMMANDING POSITION.
Email: howardLberger@gmail.com
Twitter: Berger_BYTES
Facebook: Howard Berger [Thornhill ON]