By HOWARD BERGER
NEWARK (June 8th) – At least I think I'm in Newark… let me check. Oh yes, the Blackberry says EDT, which means I'm back on the Atlantic side of North America.
Actually, it was still June 7th when I arrived here last night, just as the sun's final glow was settling on the horizon after the "short" flight between southern California and New Jersey: a mere four hours and 53 minutes from wheels-up to touch-down. The "long" trip is in the opposite direction – east to west – a five-hour-21-minute marathon when flown after Game 2 of the Stanley Cup final on Sunday. But, hey, there's nothing like a true East/West National Hockey League championship, is there? Never mind this regional nonsense, such as the consecutive Detroit-Pittsburgh finals in 2008 and 2009. Imagine flying for 38 minutes between "East" and "West" cities; it took at least that long to board yesterday's United Airlines Boeing-737-800 jetcraft at Los Angeles International Airport. This is playoff travel. 
CLIMBING OUT OF LOS ANGELES YESTERDAY AFTERNOON, IT WAS CLEAR ENOUGH FOR MY TRUSTY NIKON TO ZONE IN ON THE FAMED SIGN ATOP THE HOLLYWOOD HILLS.
I looked at a map of North America during the flight – the one from the United Airlines magazine is pictured below. The Stanley Cup can be competed for between teams as far apart as Sunrise FLA and Vancouver; as close together as Pittsburgh and Columbus. When I got to my hotel here in Newark, I logged onto sportmapworld.com and clicked on the hockey icon (if you have some time to waste, it's an amazing website). It actually measures the distances between NHL arenas – nautically and along the ground. The flying distance between Rogers Arena in Vancouver and the BankAtlantic Center in Sunrise is 3,446.4 miles. Only 162.7 miles separates the Consol Energy Center in Pittsburgh and Nationwide Arena in Columbus.   
NORTH AMERICAN MAP FROM UNITED AIRLINES HEMISPHERES MAGAZINE.
The second-longest trip in the NHL is between the TD Garden in Boston and Staples Center in Los Angeles (2,595.1 nautical miles). Last year's Cup final between Boston and Vancouver logs in third (2,502.8 miles). Arenas in use for the current title round – Staples Center and Prudential Center – are 2,441.1 miles apart. Those Pittsburgh-Detroit puddle-hops spanned 205.6 miles.
STANLEY CUP EXTREMES…

162.7 MILES APART

3,446.4 MILES APART
The most arduous Stanley Cup championships I've covered both went seven games and were played consecutively (2004 – 2006) with the lockout season in between.
Calgary and Tampa are 2,291.2 miles from one another; Edmonton and Raleigh NC 2,071.5 miles. But, there aren't any non-stop flights between the cities. In 2004, I had to change planes in Denver while flying from Tampa to Calgary and back. In 2006, my connection point was Toronto, which made it appealing, as I got to spend a few hours at home with the family while the Oilers and Hurricanes went the distance. To do so, however, I had to take the 6:25 a.m. Air Canada departure out of Raleigh. I'd be at my house in Thornhill by 9:15, though usually half-asleep. After a "short" nap (sometimes five hours), I'd see my kids when they got home from school and then fly from Toronto to Edmonton in the evening.
Among the other long-distance finals I've covered, most were gifted with non-stop travel. In 1993, it was Air Canada between Montreal and Los Angeles. Same in '94 between Vancouver and New York. In '96, it was Denver to Miami (and back) on United. In '99, I flew Air Canada between Toronto and Dallas and drove between Toronto and Buffalo. Continental Airlines (since merged with United) serviced Newark and Dallas in 2000; United flew between Newark and Denver in 2001. And, I traveled the same route as this spring on United in 2003 [Newark to Los Angeles] for the Devils/Anaheim seven-game championship.
Plans are on hold at the moment until after Saturday night's fifth game between the Devils and Kings. At that point, I'll know whether Sunday takes me:

OR…

(I THOUGHT THE 1960's LEAFS LOGO WOULD LOOK LESS FOREIGN AT THIS TIME OF YEAR)
More, now, from the cross-continent trip yesterday:
THERE WAS NO JOY IN THE LOCAL NEWSPAPER HEADLINES AFTER GAME 4.
"WANING GIBBOUS" MOON OVER LOS ANGELES YESTERDAY MORNING; FLYING BEHEMOTHS AT L-A-X JUST AFTER 1 p.m. PACIFIC TIME.
TAKING OFF OVER THE PACIFIC OCEAN (ABOVE) AT 1:17 p.m. PDT, WE TURNED BACK EAST AT 4,000 FEET (BELOW) WITH RUNWAYS OF L-A-X IN FOREGROUND; BUILDINGS OF DOWNTOWN LOS ANGELES IN THE DISTANCE.
DOUBLING BACK OVER THE AIRPORT, WE HAD THE PASSAGE TO MARINA DEL REY DIRECTLY BELOW AND THE FAMED SANTA MONICA PIER TWO-THIRDS TOWARD TOP OF PHOTO. 
ABOVE: DEEP-BLUE PACIFIC; INTERSECTION OF NORTH-SOUTH SAN DIEGO FREEWAY [405] AND EAST-WEST SANTA MONICA FREEWAY [INTERSTATE-10]. BELOW: SAN DIEGO FREEWAY WINDS NORTH INTO THE SAN FERNANDO VALLEY. OVERPASS IN PHOTO IS SUNSET BLVD. 
HOLLYWOOD SIGN (TOP-LEFT) AND THE ROSE BOWL IN PASADENA (RIGHT) – 15 MILES NORTHEAST OF DOWNTOWN LOS ANGELES.
MORE FROM THE WILD WEST…
DESERT IMAGES FROM ABOVE IN THE TRIPS THIS WEEK BETWEEN NEWARK AND L.A. HAVE BEEN AMONG THE MOST SPECTACULAR SIGHTS I'VE EVER SEEN:
JUST 32 MINUTES AFTER LEAVING L-A-X, WE FLEW DIRECTLY OVER LAS VEGAS (ABOVE AND BELOW). THE FAMED VEGAS STRIP WAS UNDERNEATH THE AIRCRAFT AND OUT OF VIEW.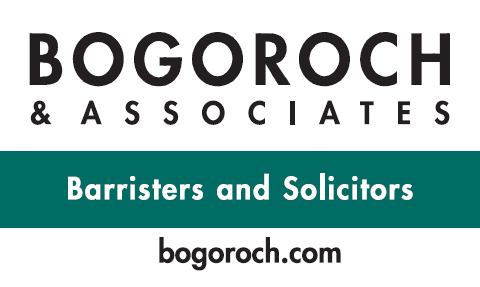 A SHORT DAY…
LOSING THREE TIME-ZONE HOURS COMING EAST, WE LEFT L.A. AT 1:17 p.m. PDT AND TOUCHED DOWN IN NEWARK AT 9:10 p.m. EDT. THE SUN SETS QUICKLY (ABOVE) WHEN YOU'RE HURTLING AWAY FROM IT AT 530 MPH.
CLOSING IN ON NEWARK AT DUSK – HUDSON RIVER SEPARATES NEW JERSEY FROM THE WELL-LIT STREETS OF MANHATTAN IN BOTTOM-RIGHT PHOTO.
Email: howardLberger@gmail.com
Twitter: Berger_BYTES
Facebook: Howard Berger [Thornhill ON]