By HOWARD BERGER
TORONTO (Sep. 29) – My goodness, are the standards suddenly astronomical for the worst team in the National Hockey League at the end of last season.
Of course, that's nothing new for Nazem Kadri.
From the moment Brian Burke drafted Kadri on June 26, 2009 in Montreal, the Leafs have been seeking near-perfection. First he's too small. Then he's too big. He's too frail or he's too fat. He trains with Gary Roberts but he lacks dedication. He's a liability in the defensive zone when the club has built its structure around Phil Kessel (never to be confused with Bob Gainey).
Why don't they just let the kid play?
LEAFS CALL UP NAZEM KADRI / NAZEM KADRI SCORES. HE IS AMONG THE MOST-TALENTED PLAYERS IN THE ORGANIZATION. LET THE KID PLAY. BRUCE BENNETT GETTY IMAGES/NHL.COM
Do you remember how Kadri twisted the NHL's all-time goaltending leader into a pretzel last March 23? I was at the game in Newark, N.J. when Kadri ended a shoot-out by beating Martin Brodeur with the caliber of move you cannot teach. Television replays of the goal are all over YouTube. Here is the photo-sequence I snapped from the Prudential Center press box:  
Might I also remind you of the loquacious comments from Leaf supporters after Kadri scored the shootout winner.
From H-F Boards:
"Why didn't we call up Kadri BEFORE our meltdown? I don't ****ing understand this damn team. Looks like a gem out there."
"I'd love to see what Naz can do for an entire season. Hope this is the sign of times to come."
"Another 'told ya' from Don Cherry coming up tomorrow night: 'Why wasn't this kid up all year?!'. And I couldn't agree more."
"Just a dirty, dirty goal."
"Say what you will about Kadri. We haven't had a guy like him for a long time. Mogilny or Berezin maybe. He may not be the grittiest player in the world but he's got heart. See how excited he gets after he scores. Stuff like that rubs off on other guys. Love it."
"Kadri was effective in the limited minutes he played and what a fantastic shoot-out goal!"
"Gotta love Kadri… all the haters want him to fail and he brings his "A" game."
From YouTube:
"And that's why you don't trade hands like that!! be patient Leaf fans."
"Yeah Burke, lets send him back down for conditioning."
"Kadri with the nifty mittens!"
"The moment I saw Kadri as a shoot-out choice, I knew we were going to win."
"Pretty much only highlight of this Leafs season."
"His confidence and enthusiasm really showed on this goal."
From Maple Leafs HotStove:
"WOW KADRI, JUST WOW!"
"Kadri has no skill…what's he doing up with the big club?"
"Who said Kadri can't play? Beauty goal!"
"Don't worry, he's going back down."
"And that, right there, is why I wanted Kadri up all year long."
"Said at the start of the season, and I will say it again: Kadri should have been up with big club all season long."
"Kadri could've gotten Leafs 5-10 more points this year,  just in the shoot-out alone."
"Kadris body and head may not be NHL ready, but his hands are world class."
"Kadri magic! Hope we'll see more of that."
"Anyone in here that includes Kadri in trade-talk needs to have his head checked, and if Burke tries and trade this kid, he should be fired A.S.A.P."
Seven months later, Kadri's percentage of body-fat isn't where it should be and the Leafs/Marlies are all over him. I'd really be interested in Burke's comments about his first draft selection as GM of the Maple Leafs. To this point, it seems like a good pick, given that no player taken after Kadri (No. 7 overall) in 2009 has yet to distinguish himself in the NHL. Conversely, the six players chosen before Kadri – John Tavares, Victor Hedman, Matt Duchene, Evander Kane, Brayden Schenn and Oliver Ekman-Larsson – have all made the NHL on a full-time basis. When will Kadri be given the same chance?
And, if he truly is the lazy, undisciplined, poorly-dedicated athlete he's portrayed to be, shouldn't the Leafs have known it beforehand, given the physical and psychological testing that all draft prospects undergo? If, on the other hand, Leafs selected Kadri because he was the most gifted player available at the time – which is almost certainly the case – when will they take the chains off and remove the American Hockey League ax that dangles above him every time he's recalled?
I mean, let's be honest here: It can't be that difficult to make the Leafs. The club is woefully shy of personnel up front – particularly at the key center-ice position. Moreover, any team that vanishes the way Leafs did after Game 54 last season should be seeking an influx of new players. Yet, Kadri seems to be held to a higher standard than most others in the organization.
All of which is likely to evoke the inevitable: Leafs will do what they've long-been famous for and give up on a young asset, only to see him flourish elsewhere. Since 2000, it has happened – to varying degrees – with Brad Boyes, Ian White, Alex Steen, Tuukka Rask, Jiri Tlusty and Viktor Stalberg. Luke Schenn could well be next. Then Kadri.
Before a repeat, someone in the Leafs hierarchy better step in and insist that Kadri be given a long-term opportunity with the big club – no strings attached. Otherwise, the team – and its fans – could be sorry.
Let the kid play.
TEAM CANADA 1972 40th ANNIVERSARY DINNER
Culminating a month-long reunion of players from the iconic Canada-Russia summit series of September 1972 was a gala dinner on Friday night at the venerable Royal York Hotel here in Toronto. Nearly all surviving members of Team Canada 1972 were on hand to conclude the anniversary celebration – the dinner taking place 40 years to the day Paul Henderson scored his legendary series-winning goal on Vladislav Tretiak with 34 seconds remaining in the eighth and final game in Moscow.
The dinner was emceed by Ron MacLean of Hockey Night In Canada and officially opened by Canadian Prime Minister Stephen Harper.
I attended the dinner reception with my trusty Nikon:
IT WAS A GORGEOUS, EARLY-AUTUMN EVENING HERE IN TORONTO, AS MEMBERS OF TEAM CANADA 1972 GATHERED AT THE ROYAL YORK HOTEL ON FRONT ST.
DINNER TABLES WERE DECORATED WITH COMMEMORATIVE ICE SCULPTURES.
DINNER BALLROOM AT THE ROYAL YORK SPORTED A MINI-REPLICA (ABOVE-RIGHT) OF THE SCOREBOARD AT MONTREAL FORUM, WHERE THE 1972 SERIES BEGAN WITH A SHOCKING 7-3 VICTORY FOR THE RUSSIANS. KEN DRYDEN OF THE MONTREAL CANADIENS PLAYED GOAL FOR CANADA IN THE OPENER AND THE TRIUMPHANT CONCLUDING GAME. A DINNER GUEST BROUGHT ALONG A LATE-'70s VERSION (BELOW) OF DRYDEN'S NHL JERSEY.
PRE-DINNER PLAYERS' RECEPTION
PETER MAHOVLICH (ABOVE-LEFT) SCORED HIGHLIGHT GOAL OF THE '72 SERIES IN GAME 2 AT MAPLE LEAF GARDENS – A SHORT-HANDED EFFORT IN THE 4-1 TEAM CANADA VICTORY THAT CALMED NERVES FROM COAST TO COAST. HERE, HE POSES WITH RED BERENSON, FIRST STAR OF THE NHL EXPANSION ERA (POST-1967) WITH THE ST. LOUIS BLUES. BERENSON SCORED SIX GOALS ON DOUG FAVELL OF THE PHILADELPHIA FLYERS IN A NOVEMBER 1968 GAME AT THE SPECTRUM. TODAY, HE IS HEAD HOCKEY COACH AT THE UNIVERSITY OF MICHIGAN.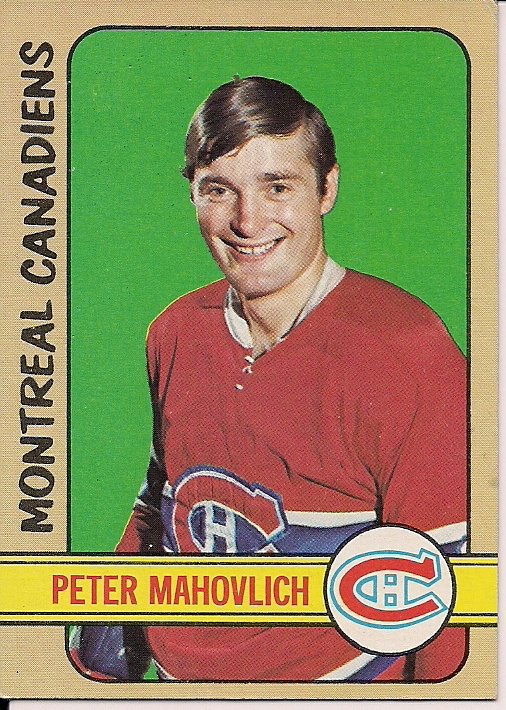 IN 1972, PAT STAPLETON (ABOVE-LEFT AND BELOW) WAS IN HIS PRIME AS A RELIABLE DEFENSEMAN WITH THE CHICAGO BLACKHAWKS. HE PLAYED IN  ALL EIGHT GAMES OF THE CANADA-RUSSIA SERIES ALONGSIDE 'HAWKS TEAMMATE BILL WHITE.

EVERYONE WAS HAPPY THAT TEAM CANADA HERO PAUL HENDERSON (ABOVE AND BELOW) FELT WELL ENOUGH TO ATTEND THE DINNER, 40 YEARS TO THE DAY HE SCORED THE SERIES-WINNING GOAL IN MOSCOW. HENDERSON IS BATTLING AN INCURABLE FORM OF LEUKEMIA AND IS PARTICIPATING IN AN EXPERIMENTAL DRUG PROGRAM IN BETHESDA, MARYLAND.
KEN DRYDEN (ABOVE-LEFT AND BELOW) SHARED TEAM CANADA GOALTENDING DUTIES WITH TONY ESPOSITO OF THE CHICAGO BLACKHAWKS AND WAS IN GOAL AT THE OPPOSITE END OF THE LUZHNIKI SPORTS PALACE IN MOSCOW WHEN HENDERSON SCORED THE GAME 8 WINNER. DRYDEN WON FIVE STANLEY CUPS WITH MONTREAL BETWEEN 1971 AND 1979 AND WAS PRESIDENT OF THE TORONTO MAPLE LEAFS FROM 1997 TO 2004.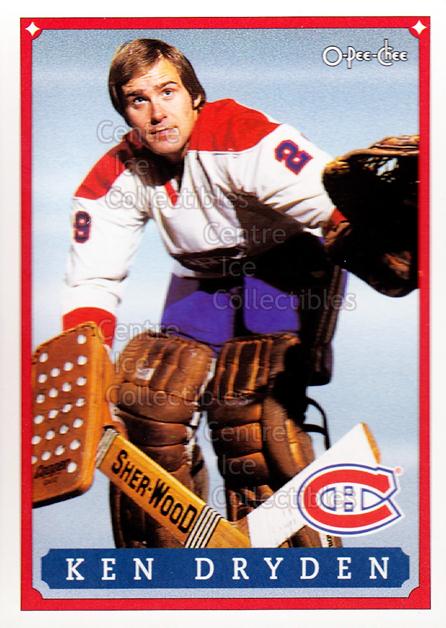 DENNIS HULL (ABOVE-LEFT AND BELOW) HAD TWO GOALS AND TWO ASSISTS FOR TEAM CANADA – REPRESENTING HIS FAMILY AFTER BROTHER BOBBY WAS FOOLISHLY DENIED A CHANCE TO PLAY BY NHL PRESIDENT CLARENCE CAMPBELL. BOBBY HULL HAD JUMPED TO WINNIPEG JETS OF THE NEW WORLD HOCKEY ASSOCIATION IN THE SUMMER OF '72.
THE "BIG M" – FRANK MAHOVLICH (ABOVE AND BELOW) – NOW 74 AND STILL AN ICONIC FIGURE IN TORONTO AFTER HELPING THE MAPLE LEAFS WIN FOUR STANLEY CUPS DURING THE 1960s. HE LATER PLAYED WITH DETROIT AND MONTREAL. HIS LONE GOAL OF THE 1972 SUMMIT SERIES CEMENTED THE 4-1 VICTORY IN GAME 2 AT MAPLE LEAF GARDENS.
YVAN COURNOYER (ABOVE AND BELOW) – THE "ROADRUNNER" OF THE DYNASTIC MONTREAL CANADIENS IN THE 1960s AND '70s. PAUL HENDERSON LEAPED INTO HIS ARMS (BOTTOM-RIGHT) AFTER SCORING THE SERIES-WINNING GOAL IN MOSCOW, SEP. 28, 1972.
BRIAN GLENNIE (ABOVE AND BELOW) WAS SELECTED TO TEAM CANADA BUT DID NOT SEE ANY ACTION AGAINST THE RUSSIANS. HE IS MUCH-BETTER REMEMBERED AS A HARD-HITTING DEFENSEMAN WITH THE TORONTO MAPLE LEAFS IN THE 1970s.
THE LONE MEMBER OF THE RUSSIAN SQUAD FROM 1972 TO APPEAR AT FRIDAY NIGHT'S DINNER (ABOVE) WAS ALEXANDER YAKUSHEV, ARGUABLY THE GREATEST HOCKEY PLAYER THE FORMER SOVIET UNION EVER PRODUCED. CANADIANS OLD ENOUGH TO REMEMBER THE SUMMIT SERIES WILL RECALL HOW YAKUSHEV POSED A THREAT TO TEAM CANADA EVERY TIME HE WAS ON THE ICE. THE LANKY, HARD-SKATING LEFT WINGER, IN HIS FAMILIAR NO. 15 JERSEY (BELOW), RECORDED 11 POINTS IN THE EIGHT-GAME SHOWDOWN – SECOND ONLY TO PHIL ESPOSITO OF CANADA, WHO HAD 13. YAKUSHEV'S SEVEN GOALS TIED HIM WITH ESPOSITO AND PAUL HENDERSON FOR THE SERIES LEAD. HE IS NOW 75 YEARS OLD. 
ALEXANDER YAKUSHEV (15 ABOVE) WAS ALWAYS IN THE VICINITY OF THE CANADIAN NET.
YAKUSHEV (ABOVE-RIGHT) AT FRIDAY NIGHT'S DINNER RECEPTION WITH SERGE SAVARD, THE HALL OF FAME DEFENSEMAN OF THE MONTREAL CANADIENS AND A KEY MEMBER OF THE TEAM CANADA BLUE-LINE. SAVARD INTRODUCED YAKUSHEV TO ANOTHER DINNER GUEST AS "THE JEAN BELIVEAU OF RUSSIAN PLAYERS" – AN APT DESCRIPTION.
YAKUSHEV CHATS (ABOVE) WITH FRANK MAHOVLICH.
DINNER SPEECHES
HOST RON MacLEAN OF HOCKEY NIGHT IN CANADA (ABOVE AND BELOW) ENTERTAINED THE DINNER AUDIENCE AS ONLY HE CAN, SERVING AS EMCEE FOR THE OCCASION.  
WE CAN STILL ONLY IMAGINE THE IMPACT BOBBY ORR – BEING INTRODUCED (ABOVE) TO DINNER AUDIENCE – WOULD HAVE HAD ON THE 1972 SERIES WERE HE ABLE TO PLAY. SADLY, HIS LEGENDARILY-BAD KNEES PREVENTED THE GREATEST HOCKEY PLAYER OF ALL TIME FROM SUITING UP. WHEN HE FINALLY DID GET A CHANCE TO FACE THE RUSSIANS IN THE 1976 CANADA CUP, ORR WAS BETTER ON ONE LEG THAN EVERYBODY ELSE ON TWO.
PRIME MINISTER STEPHEN HARPER (ABOVE AND BELOW), HAVING JUST RETURNED FROM THE UNITED NATIONS ASSEMBLY IN NEW YORK, ADDRESSED THE DINNER CROWD. A BIG HOCKEY FAN, HE WAS GENUINELY THRILLED TO BE IN ATTENDANCE, CALLING IT ONE OF THE GREAT HONORS OF HIS PROFESSIONAL LIFE.
AT THE HEAD TABLE
GUY LAPOINTE, FRANK MAHOVLICH, PETER MAHOVLICH.
SERGE SAVARD, ROD SEILING, HEAD COACH HARRY SINDEN.
LEFT TO RIGHT: RED BERENSON, WAYNE CASHMAN, YVAN COURNOYER, MARCEL DIONNE, KEN DRYDEN, RON ELLIS.
LEFT TO RIGHT: KEN DRYDEN, RON ELLIS, PHIL ESPOSITO, TONY ESPOSITO.
TEAM CANADA PLAYERS STAND AND APPLAUD ALEXANDER YAKUSHEV – LEFT TO RIGHT: MARCEL DIONNE, KEN DRYDEN, RON ELLIS AND PHIL ESPOSITO.
PHIL ESPOSITO (ABOVE-LEFT) AND HARRY SINDEN: BEST PLAYER AND HEAD COACH OF TEAM CANADA IN THE '72 SERIES. SINDEN ALSO COACHED ESPOSITO AND BOBBY ORR WITH THE 1970 STANLEY CUP CHAMPION BOSTON BRUINS.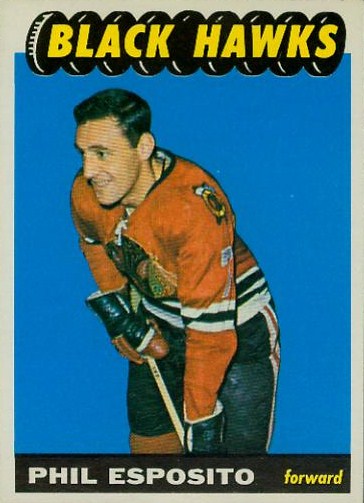 VIC HADFIELD, PAUL HENDERSON.
LEFT TO RIGHT: FRANK MAHOVLICH, PETER MAHOVLICH, BOBBY ORR.
LEFT TO RIGHT: BOBBY ORR, JEAN-PAUL PARISE (FATHER OF ZACH PARISE), BRAD PARK.
DINNER GUESTS IN THE FAMED "CANADIAN ROOM" AT THE ROYAL YORK.
ROYAL YORK LOBBY AND ENTRANCE.
NEXT TO THE ROYAL YORK, THE SKYSCRAPERS ON BAY ST. – FINANCIAL CENTRE OF CANADA. AND, MY ADMISSION TO A VERY SPECIAL EVENT ON FRIDAY.
EMAIL: HOWARDLBERGER@GMAIL.COM
TWITTER: BERGER_BYTES
FACEBOOK: HOWARD BERGER [THORNHILL ON]