By HOWARD BERGER
TORONTO (Mar. 22) – Welcome to spring, when the leaves bloom and the Leafs often wither.
Three weeks remain in the 2013-14 National Hockey League schedule and only one team has clinched a spot in the Stanley Cup playoffs. Boston Bruins – sailing along as if Bobby Orr and Phil Esposito were still in their prime – qualified on Friday night night with a 2-0 victory over Colorado. Bruins have won 11 consecutive games (three off the club-record from 1929-30); post a league-leading 48 wins and are tied with St. Louis atop the overall NHL standings with 101 points. Quite a "gift", indeed, for a first-round opponent in the Eastern Conference playoffs.
As of this writing, Columbus Blue Jackets are the sacrificial lamb – by a mere one point over Detroit and Washington. Blue Jackets would be in the Stanley Cup tournament for only the second time since their inaugural season of 2000-01. And likely not for long. Your beloved Leafs would draw Pittsburgh in the opening round – hardly a stroll through the park but not as foreboding as a second consecutive playoff match-up with the Bruins. Given Marc-Andre Fleury's implosion the past two playoff years, Pittsburgh is hardly a lock to beat any team. A Penguins-Leafs series could evoke images of the absurd, opening-round clash from two years ago between Pittsburgh and Philadelphia, which yielded indecorous playoff scores of 8-5, 8-4 and 10-3 (Flyers prevailing in six games). It would be exciting to watch and nearly fatal for Dan Bylsma and Randy Carlyle – each with a Cup title on his coaching resume.
IF LEAFS MAKE THE PLAYOFFS AND HAVE EVEN A PRAYER OF SURVIVING THE FIRST ROUND, THEY HAD BEST REMAIN CLEAR OF THE RAMPAGING BOSTON BRUINS, WHO WON THEIR 11th CONSECUTIVE GAME FRIDAY NIGHT WITH A 2-0 BLANKING  OF COLORADO AVALANCHE IN DENVER. MICHAEL MARTIN GETTY IMAGES/NHL.COM
With a Top-3 placing in the Atlantic Division slipping away and almost solely contingent on tonight's Air Canada Centre date with Montreal – Leafs trail the Habs by three points (83-80) and two games (38-36) in the "win" column – Toronto had better, at the very least, secure the No. 1 Wild Card spot and a first-round series with Pittsburgh. Falling beneath Columbus (and/or Detroit, Washington) in the last three weeks of the schedule would doom the Maple Leafs to another quick demise and extend the NHL's longest championship drought to 46 seasons.
HOW'S THIS FOR  VISUAL?
COURTESY OF NHLUNIFORMS.COM, THE 24 NATIONAL HOCKEY LEAGUE TEAMS THAT HAVE BEEN TO THE STANLEY CUP FINAL SINCE THE LEAFS LAST APPEARANCE IN 1967: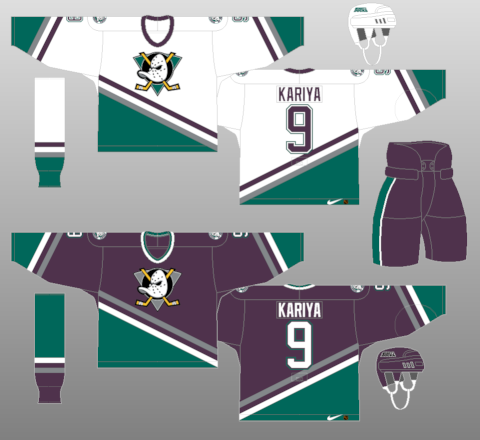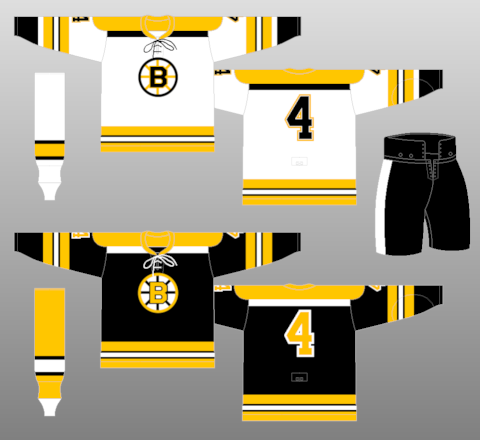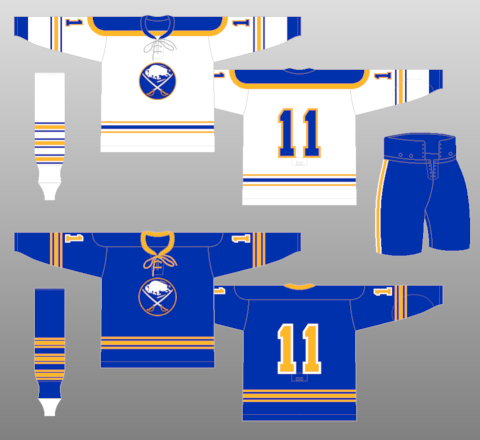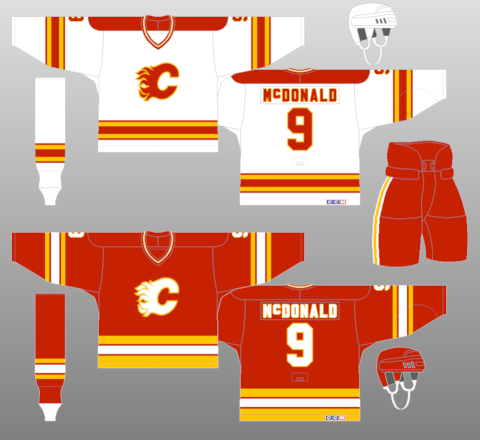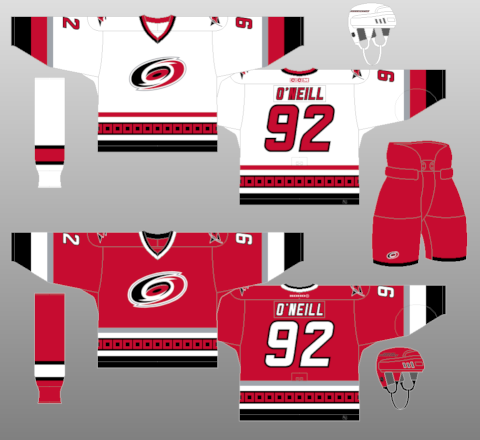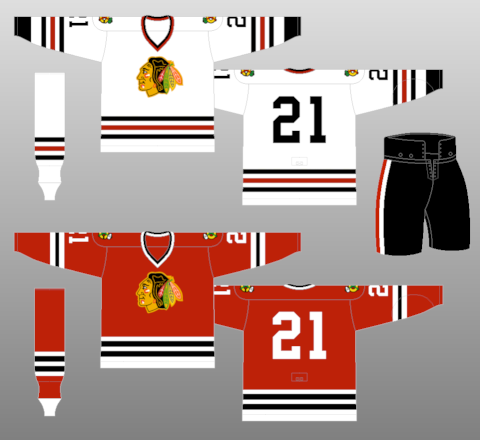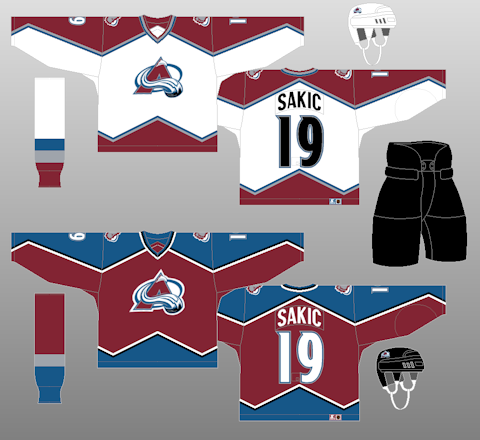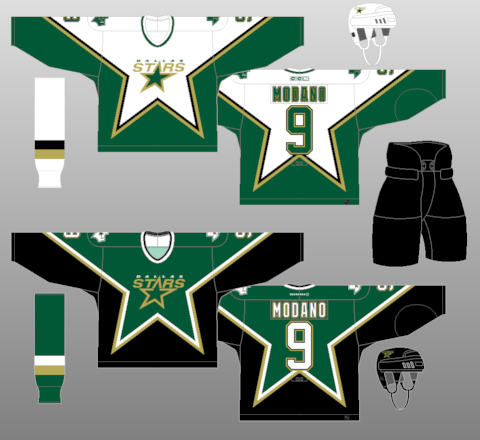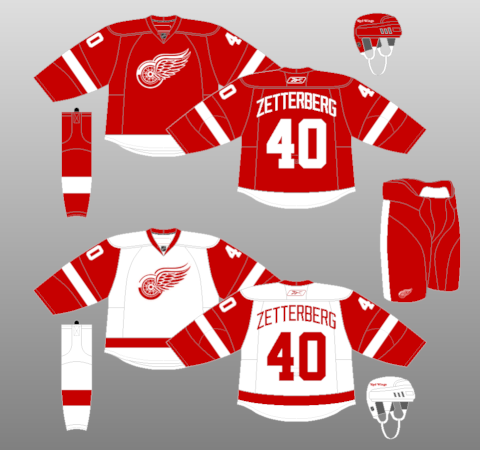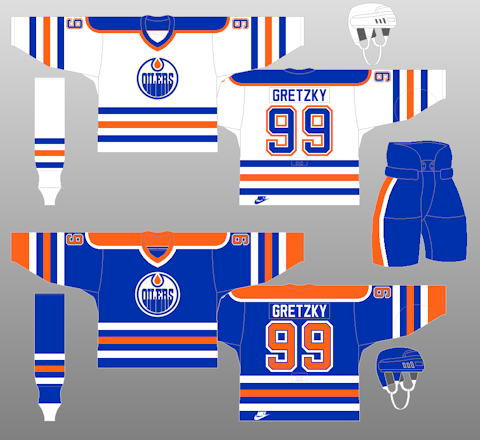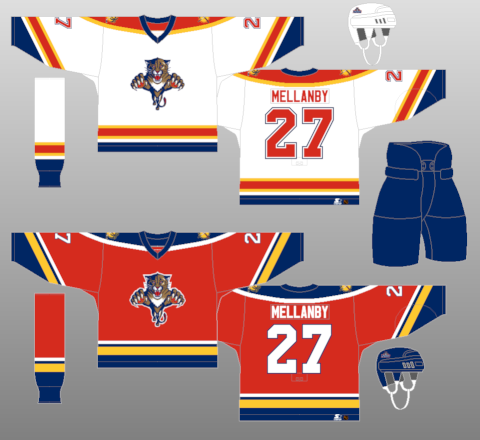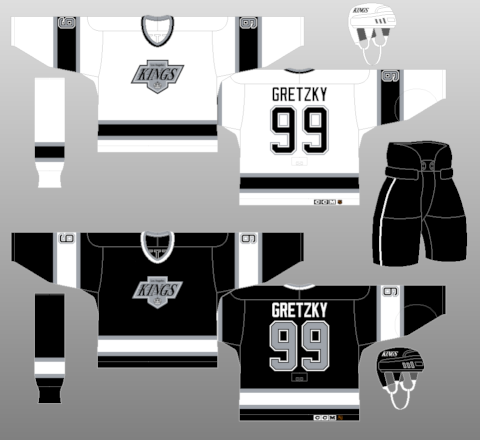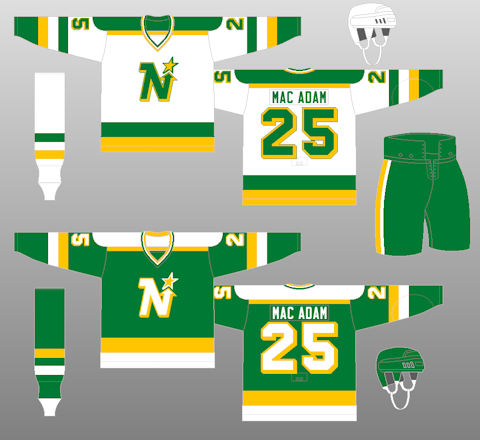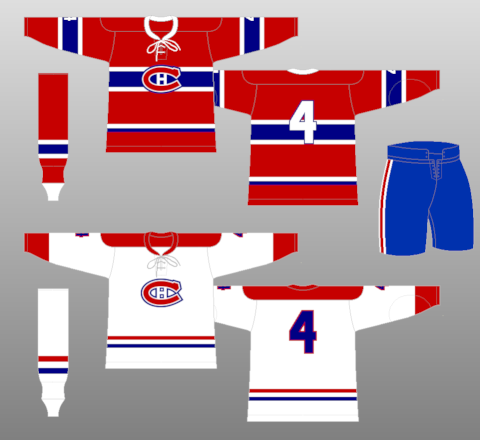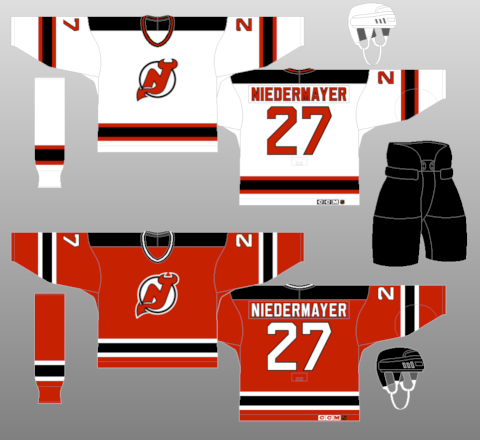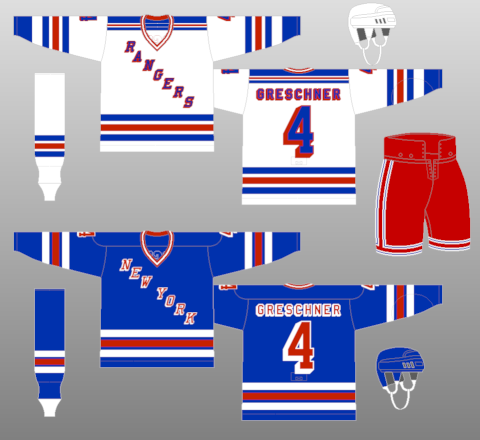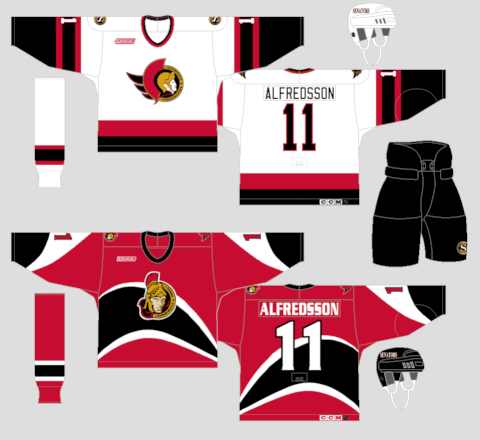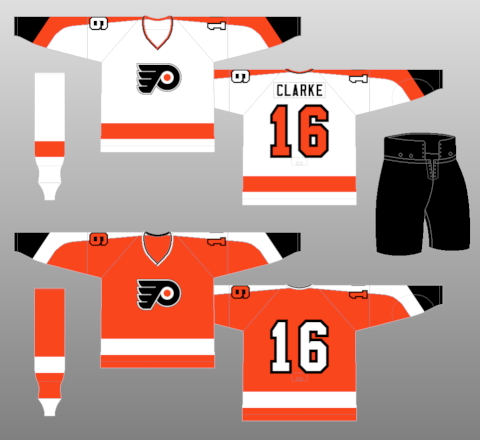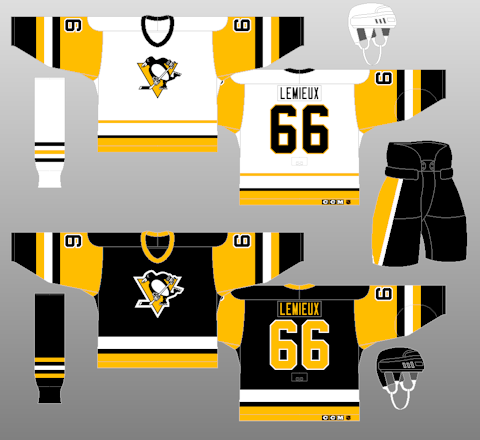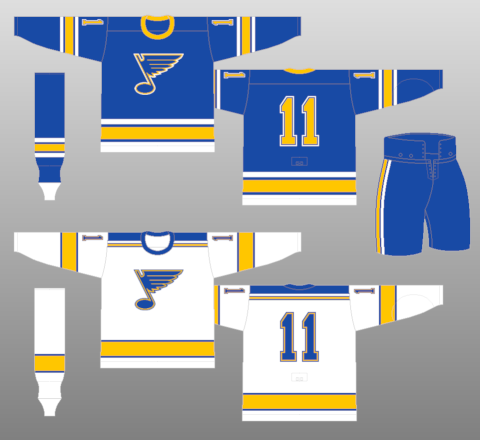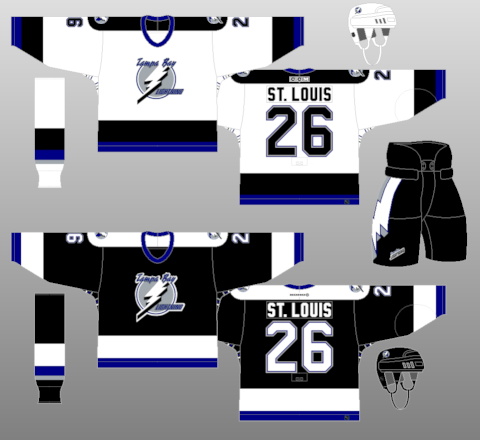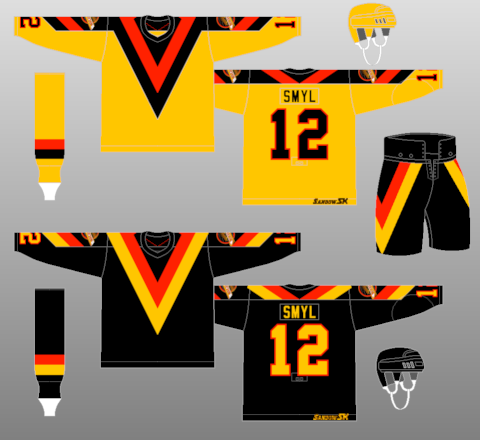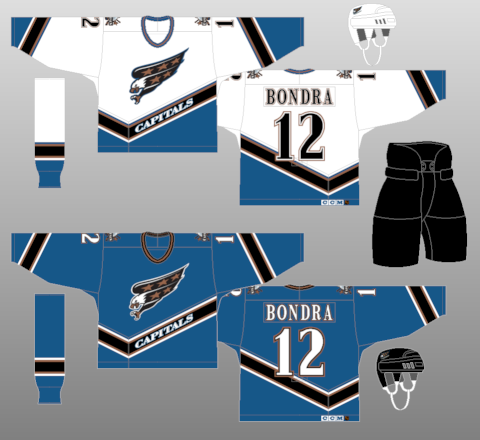 BERNIER STILL ON THE SHELF: Shocking, isn't it? The "minor groin-strain" aggravated by Jonathan Bernier upon being allowed to play while injured at Los Angeles nine nights ago will prevent the Maple Leafs No. 1 goalie from dressing, tonight, for a fourth consecutive game. And, you can pretty much tack on a fifth game, as the Leafs travel to New Jersey tomorrow. With back-up goalie James Reimer struggling, Carlyle's decision to start Bernier at Staples Center has potentially cost his team six immeasurable points. That could balloon to 10, depending on how the Maple Leafs – and Reimer – respond to the back-to-back encounters this weekend. If Leafs end up missing the playoffs by a point or two, everyone – Dave Nonis chief among them – will know where to look. That's why I maintain, stoutly as ever, that Carlyle will not survive a post-season absence – Bernier mistake or otherwise.
LEAFS OR RAPTORS?: Prior to the hockey and basketball seasons, no legally sane individual would have bet a dime on the NBA Toronto Raptors outlasting the Maple Leafs at Air Canada Centre this spring. Now, I'm not certain the opposite wager would fly. Though the Raptors were single-handedly destroyed, Friday night, by the foremost basketball player on Earth – Kevin Durant of Oklahoma City erupting for 51 points in a thrilling, double-overtime victory at the ACC – Toronto's NBA team is most certainly trending upward. Barring a late-season tumble, Raptors will make the playoffs for the first time since 2008 and enjoy – as Atlantic Division champion – home-court advantage in a first-round series against one of Chicago, Brooklyn or Washington. Meanwhile, Leafs – if they don't start moving – will either blow a playoff spot altogether or start on the road against heavily-favored Boston or Pittsburgh. With the Winter Olympic hiatus in February, the hockey and basketball playoffs begin only four days apart this year (Apr. 15 NHL/Apr. 19 NBA). So, the Raptors and Leafs will be going virtually head-to-head. 
Which club – today – would you bet on?
COURTESY SPORTSLOGOS.NET
EMAIL: HOWARDLBERGER@GMAIL.COM
TWITTER: BERGER_BYTES
FACEBOOK: HOWARD BERGER [HUMBER COLLEGE]
LINKEDIN: HOWARD BERGER [BROADCAST MEDIA]