In the middle of last week, National Hockey League deputy commissioner Bill Daly denied a report suggesting four expansion teams would be added for the NHL's 100th anniversary season – 2016-17. Given the usual context of denial, this indicated expansion is very much on the front-burner in New York (sorry Bill). Young fans in particular will get a kick out of potential new teams in such cities as Las Vegas (a "done deal," according to the report), Seattle, Quebec City, Kansas City and perhaps Markham, north of Toronto. Here are some personal reflections and a look forward:
By HOWARD BERGER
TORONTO (Sep. 2) – The concept of expansion in professional sports can arouse a wide range of emotion; take it from someone that is barely old enough to remember when the National Hockey League doubled to 12 teams for the 1967-68 season. At eight years of age, I had finally memorized the cities, names, colors and many players from the six pre-expansion clubs when my Dad told me I'd better start working on six more.
It wasn't the happiest moment of my youth.
Ultimately, however, learning about the 12-team NHL provided hours of enjoyable study (both after school and while frequently daydreaming in class). My disposition changed when Dad and I walked into Sec. 46 at Maple Leaf Gardens on the night of Oct. 28, 1967. In my single-digit years, I rarely inquired about the opposition when Dad came home with hockey tickets. The chance to see the locals in person – and in COLOR (most TVs, including ours, were black-and-white with "rabbit-ears" for reception) – fueled my zeal; I didn't care if the Rangers, Canadiens, Bruins, Red Wings or Blackhawks were in town and whether it was a Saturday or Wednesday. Gawking at Dave Keon, Johnny Bower, Terry Sawchuk, Tim Horton, Mike Walton, Frank Mahovlich, Ron Ellis and Co. was all that mattered… until the aforementioned night in October 1967.
We arrived a few minutes into the first period. I had either forgotten or wasn't paying attention to the fact the NHL had doubled in size. All I remember is a bunch of players skating around in green pants, which didn't conform to the knowledge I had garnered about the league.
"What team is that?" I wondered aloud.
Dad chuckled, if I recall correctly, and explained it was the California Seals, one of the six expansion teams he had warned me about. He then pointed out a player – wearing No. 21 on California – he felt I would recognize. I looked at my program and saw the name Bobby Baun. "Why isn't he still on the Leafs?" I asked, forlornly. Dad mumbled something about an expansion draft and we settled in to watch the game.
I STILL HAVE THE CALIFORNIA AT TORONTO PROGRAM OF OCT. 28, 1967 AT MAPLE LEAF GARDENS – MY FIRST LIVE LOOK AT AN EXPANSION TEAM IN THE NHL. FORMER LEAFS BOB BAUN AND BILLY HARRIS (BELOW) WERE IN THE SEALS LINE-UP.
As I became a grizzled nine-year-old, it took me virtually no time to memorize the names and colors of the new teams, which incorporated green, light-blue, purple and orange into NHL design. I remember thinking how blase the Penguins jersey looked, with "PITTSBURGH" adorned diagonally across the front; the other five jerseys had logos. Los Angeles became the only club in the league to not wear a predominantly-white road uniform – the Kings sporting gold jerseys and socks with purple pants. Of the six expansion logos, only California had me confused. It looked like a seal that had been decapitated.
THE NEW-LOOK NHL OF 1967-68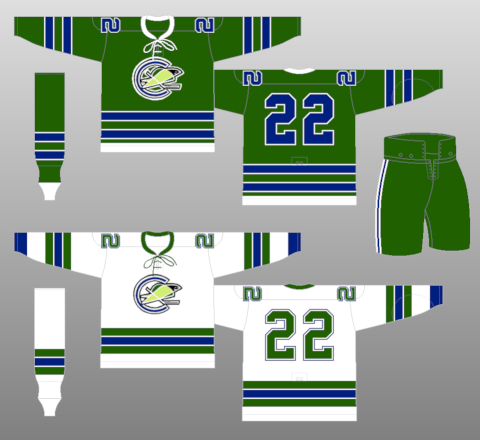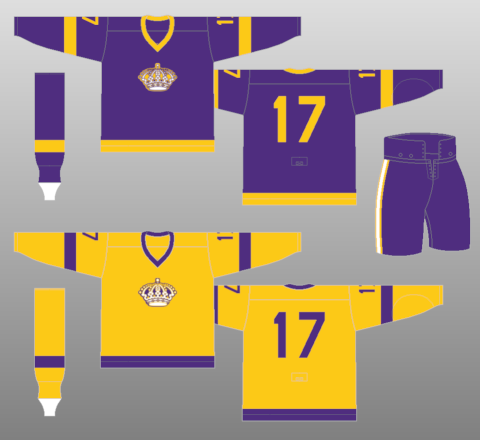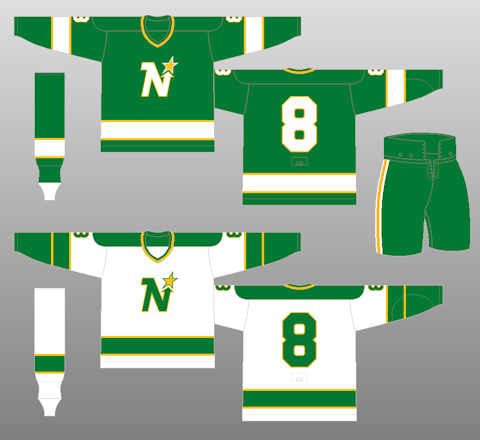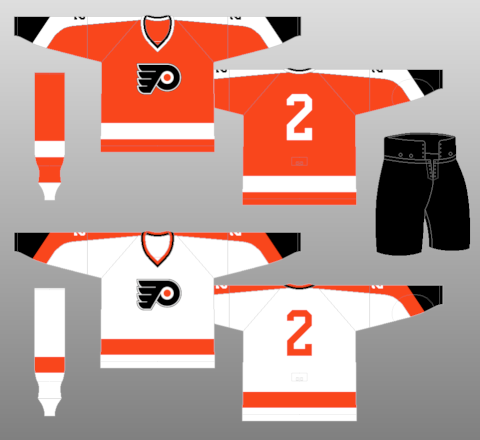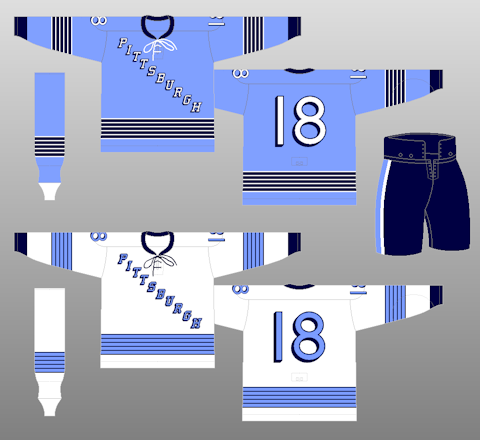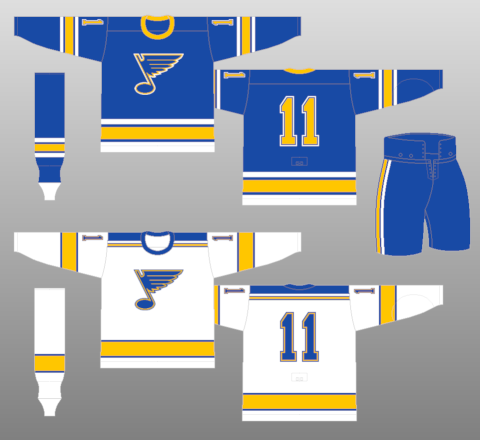 THE NHL's NEW TEAM UNIFORMS IN 1967–68 — YEAR OF THE GREAT EXPANSION. TOP: CALIFORNIA SEALS AND LOS ANGELES KINGS. MIDDLE: MINNESOTA NORTH STARS AND PHILADELPHIA FLYERS. BOTTOM: PITTSBURGH PENGUINS AND ST. LOUIS BLUES. COURTESY NHLUNIFORMS.COM
Another date that remains locked in memory is Dec. 30, 1967.
For several weeks, I had looked forward to attending the St. Louis Blues first visit to the Gardens, though I somehow remember a war raging at the house that day (Mom was mad at me; I was mad at my sister; Dad was angry at all of us for bickering). A momentary cease-fire prevailed late in the afternoon when I shut the door of my parents' room and watched part of the first NHL game at the Los Angeles Forum. The Kings and Philadelphia Flyers aired in a CBS national telecast beginning at 4 p.m. EST. Then it was off to the Gardens with Dad for the Leafs-St. Louis encounter. And how ironic is it, all these years later, that the best of the expansion coaches (Scotty Bowman) took the worst beating in Toronto during the '67-68 season. Leafs routed the Blues, 8-1. Afterward – as was Gardens' custom in the last hockey game before the New Year – a horde of balloons cascaded onto the ice from the girders at the final bell (yes, the Gardens had a bell to signal the end of periods; not a horn, buzzer or siren). Leaf captain George Armstrong took a bow as the game's first star and tumbled onto his ass after skating over a balloon.
SCOTTY BOWMAN PROBABLY STILL HAS NIGHTMARES ABOUT HIS FIRST GAME AT MAPLE LEAF GARDENS AS COACH IN THE NHL. HIS ST. LOUIS BLUES WERE MAULED, 8-1, ON DEC. 30, 1967 (ABOVE). BOWMAN, HOWEVER, WAS GOOD-NATURED ENOUGH TO APPEAR AS A GUEST ON LEAFS-TV WHEN A TAPE OF THE ROUT WAS SHOWN IN THE EARLY-2000's. FRONT COVER (BELOW) OF MAPLE LEAF GARDENS PROGRAMS FROM OCTOBER/NOVEMBER 1967. PUNCH IMLACH (LEFT); RON ELLIS (RIGHT).
I also remember the Saturday afternoon of Jan. 13, 1968.
The Leafs had played at Pittsburgh (and lost, 4-3) the night before and Maple Leaf Gardens was somehow booked for a non-hockey event on the Saturday night. As such, the Leafs and Penguins made a quick turnaround and played a 1 p.m. matinee at the Gardens. The Hockey Night In Canada game on CBC later that night was Boston at Montreal. So, a last-minute arrangement was made with independent CHCH-TV (Channel 11) in Hamilton to show Pittsburgh at Toronto. In their second visit to the Gardens, the Penguins were hammered, 7-0.
The very first regular-season game played by an expansion team was on Opening Night of the '67-68 season when Pittsburgh hosted Montreal. Cover of the NHL Guide from '67-68 and the schedule from the first two weeks (top-right) shows the Habs-Penguins game of Oct. 11. It wasn't until 10 nights later – Sat. Oct. 21 – that the second match between established and expansion teams took place. Again, it was at the Civic Arena in Pittsburgh and it marked the first victory by an new team over a six-team rival (4-2 Penguins — Ken Schinkel had three goals).
THIS IS A RARE PHOTO FROM THE FIRST GAME PLAYED BY A 1967-68 EXPANSION TEAM — THE PITTSBURGH PENGUINS — WHO HOSTED MONTREAL ON WED. OCT. 11, 1967. THE HABS WON, 2-1. ANDY BATHGATE SCORED THE FIRST GOAL IN PENGUINS HISTORY. JEAN BELIVEAU OF MONTREAL NOTCHED HIS 400th CAREER GOAL. CANADIENS PLAYERS ABOVE ARE HENRI RICHARD (16) AND GILLES TREMBLAY (21). VAL FONTEYNE (8) AND LEO BOIVIN (2) ARE PITTSBURGH SKATERS IN FRONT OF GOALIE HANK BASSEN.
LEAFS vs. EXPANSION TEAMS IN 1967-68
Of particular interest in the photo (top-left) during the Minnesota North Stars first visit to Toronto (Nov. 22, 1967) is the Minnesota player (19) standing in front of the net beside Leafs defenseman Tim Horton. This is Bill Masterton, a rookie from Denver University. Sadly, Masterton had less than two months to live. He was cut down during a home game against California Seals on Jan. 13, 1968 and fell backward onto his head. Less than two days later, he died, thus becoming the first (and, to date, only) NHL player to lose his life as the result of injury during a game. The top-right photo is from Los Angeles at Toronto game of Mar. 2, 1968. Leaf players in the middle of the picture – Frank Mahovlich (27) and Peter Stemkowski – would be traded to Detroit the following night.
At top-left, Leafs winger Jim Pappin (18) is hooked during Jan. 13, 1968 game at the Gardens against Pittsburgh. At top-right, Los Angeles goalie Wayne Rutledge and defenseman Bob Wall (the Kings first captain) stymie Leafs helmeted forward Brian Conacher in Mar. 2, 1968 match.
Legendary goalie Glenn Hall of St. Louis Blues (top-left) watches play during Feb. 21, 1968 game at Maple Leaf Gardens. Leafs forward Wayne Carleton (25) is held up by St. Louis defenseman Bob Plager. In top-right photo, Toronto winger Floyd Smith (17) slides past Philadelphia goalie Doug Favell during 7-2 Leafs victory on Mar. 6, 1968. It was Smith's first game as a Leaf after coming over with Norm Ullman and Paul Henderson three days earlier in trade with Detroit for Frank Mahovlich.
FLYERS vs. BRUINS AT THE GARDENS
A night after losing to the Maple Leafs, the Flyers stayed in Toronto and played a "home" game against Boston at the Gardens on Mar. 7, 1968. One week earlier, gusty winds had torn a hole in the roof of the Philadelphia Spectrum and the building was temporarily closed. In top-left photo, Gary Dornhoefer of the Flyers battles with Eddie Shack. Later in the game, Shack would engage in a now-legendary stick-fight with Philadelphia defenseman Larry Zeidel. In top-right picture is Flyers goalie Bernie Parent. He would later play for the Leafs and in the World Hockey Association before returning to Philadelphia and leading the Flyers to consecutive Stanley Cup titles in 1974 and 1975.
NHL EXPANSION AND COLOR TV
Young people today think of pre-historic times when you mention black-and-white TV. Like when the ape evolved into man. But, I don't remember having hair all over my body – nor was I particularly fond of bananas – when my parents bought an Admiral color-TV console (TV tube in piece of furniture) sometime early in 1968. Though color programming began in 1954, it wasn't until 1966 that units began to sell en masse. Accordingly, arenas in the 12-team NHL began installing the brighter lights required to broadcast the full visual spectrum of color.
Maple Leaf Gardens added this lighting for the 1966-67 season. A row of giant bulbs extending the entire length of the arena was mounted on a girder above the west side. The Leafs home opener against New York Rangers on Oct. 22, 1966 thus became the first telecast from the building to be sent out in color. Of course, you needed a color TV in order to see the game in that form – much as you require a High Definition box today to convert standard resolution images. Even a young person in this era can likely imagine the wonderment of seeing previously black-and-white pictures in color for the first the first time.
Bright TV lights for the first year of expansion was a condition of the deal co-signed by the NHL and CBS to telecast a game-of-the-week beginning in the 1967 Stanley Cup playoffs. Regular-season telecasts started in 1967-68 with the aforementioned first game at the L.A. Forum (Dec. 30, 1967) between the Los Angeles Kings and Philadelphia Flyers. Two more Saturday-afternoon games followed before CBS switched to Sunday matinees on Jan. 28, 1968 with Detroit at Minnesota but my first memory (and, don't ask me why) was watching California at Minnesota the following week (Feb. 4), a day after my ninth birthday. That's why I still associate hockey with the advent of color TV. CBS featured a mix of expansion and pre-expansion teams in the first year of its contract.
CBS COLOR TV IMAGES ?? FROM TORONTO at CHICAGO SUNDAY MATINEE OF MAR. 10, 1968. BOBBY HULL (BOTTOM-RIGHT) WAS THE BIGGEST NAME IN HOCKEY.
CBS showed the following games in 1967-68 – broadcasters Jim Gordon of New York and Stu Nahan of Los Angeles calling the play: Dec. 30: Philadelphia at Los Angeles. Jan. 6: New York at Montreal. Jan. 20: Philadelphia at Boston. Jan. 28: Detroit at Minnesota. Feb. 04: California at Minnesota. Feb. 11: Montreal at Chicago. Feb. 18: Detroit at Chicago. Feb. 25: Toronto at New York. Mar. 03: Montreal at New York. Mar. 10: Toronto at Chicago. Mar. 17: Toronto at Philadelphia. Mar. 24: Minnesota at Pittsburgh. Mar. 31: Montreal at New York.
The TV schedule, as you can see, had lots of Detroit and Chicago, as Gordie Howe and Bobby Hull were the biggest names in hockey. Interestingly, the Bruins were featured only once, even with Bobby Orr already a superstar in his second NHL season. Three of the final five telecasts originated from the new (and current) Madison Square Garden in New York, which opened on Feb. 18, 1968 for a game between the Rangers and Philadelphia. The Mar. 17 telecast between the Flyers and Maple Leafs came from the Colisee in Quebec City, as the hole in the Philadelphia Spectrum's roof was still being repaired.
PROGRAM ? AND LINE-UPS ? FROM THE FIRST NATIONALLY TELECAST GAME IN THE CURRENT MADISON SQUARE GARDEN ON FEB. 25, 1968 – A SUNDAY-AFTERNOON MATCH BETWEEN THE RANGERS AND TORONTO MAPLE LEAFS. NEW YORK PREVAILED, 3-1.
FIRST ROAD GAME
The first time I watched an expansion team play at home was also the first time I attended an NHL game other than at Maple Leaf Gardens. It was over the Christmas 1976 school break. I saw the Maple Leafs and Canadiens play the Penguins at the old Civic Arena in Pittsburgh. These are photos I took from the Habs-Penguins game on Dec. 29, 1976:
FURTHER EXPANSION AND RELOCATION
Between 1967-68 and 2011-12, a total of 20 NHL seasons featured either expansion, relocation or both. Here is the movement, courtesy NHLUNIFORMS.COM.
1970-71: NHL adds Buffalo Sabres and Vancouver Canucks.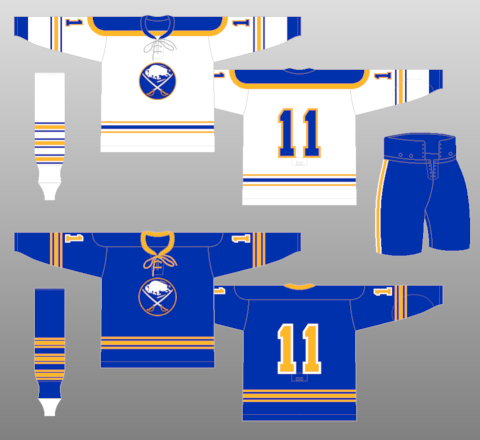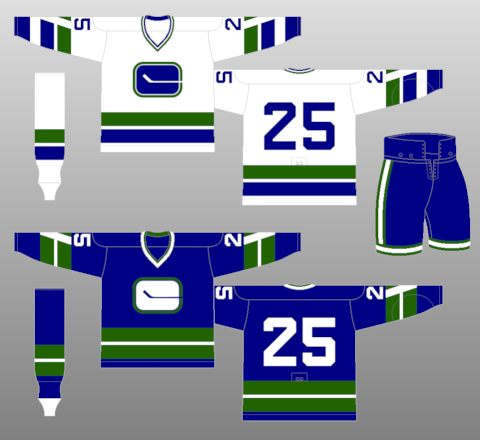 1972-73: NHL adds Atlanta Flames and New York Islanders.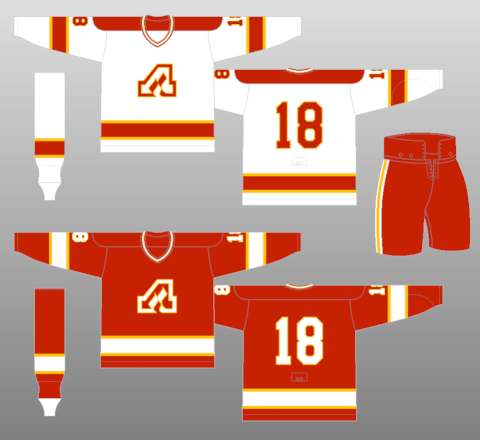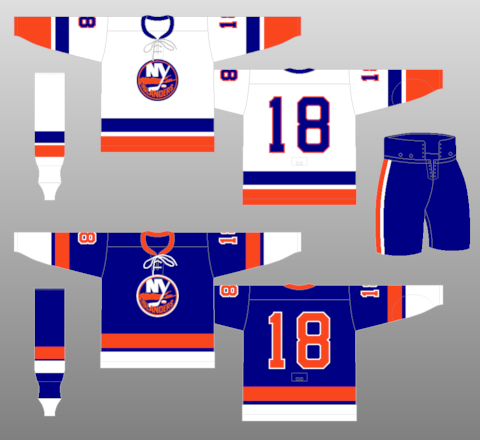 1974-75: NHL adds Kansas City Scouts and Washington Capitals.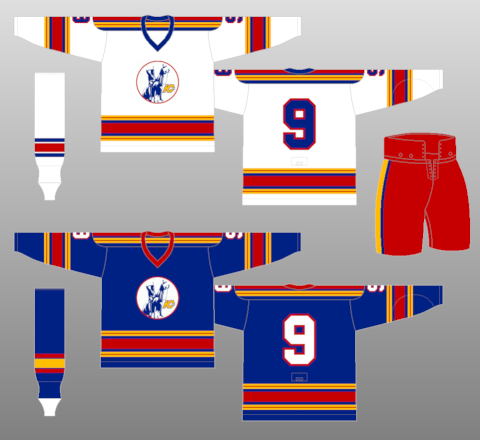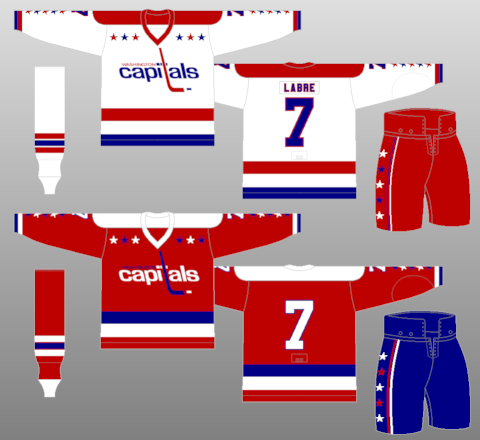 1976-77: California Golden Seals become Cleveland Barons.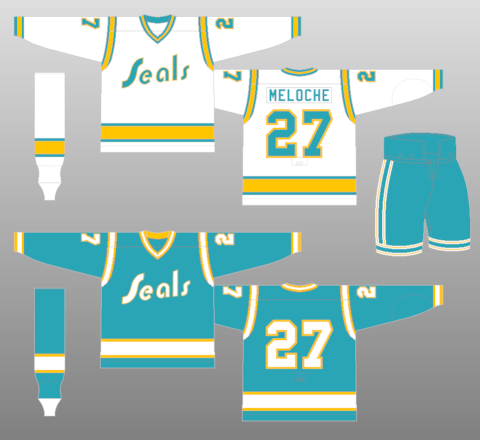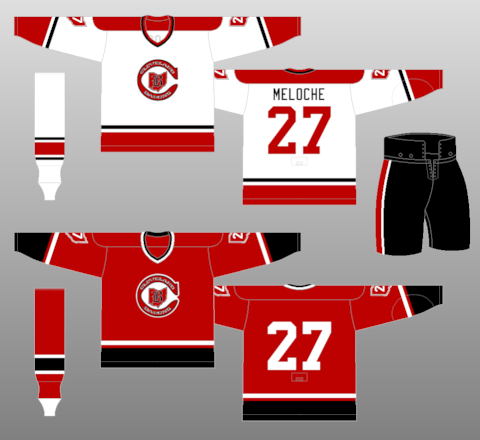 1976-77: Kansas City Scouts become Colorado Rockies.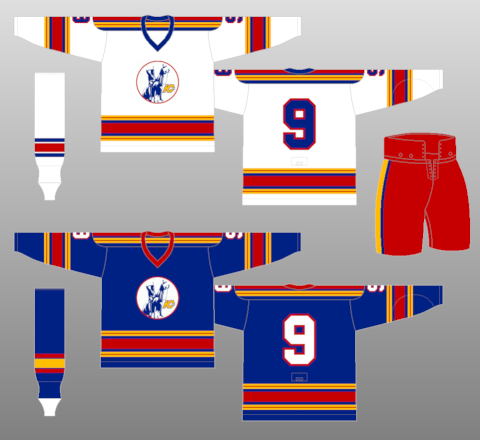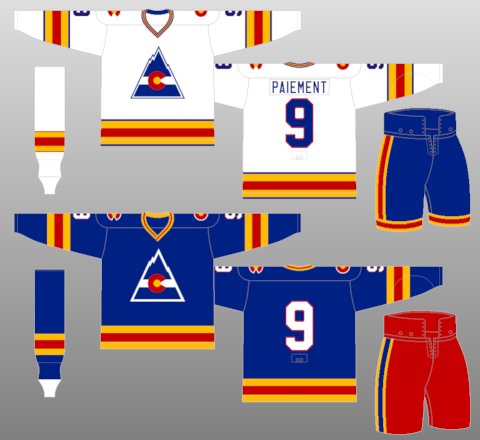 1978-79: Cleveland Barons merge with Minnesota North Stars.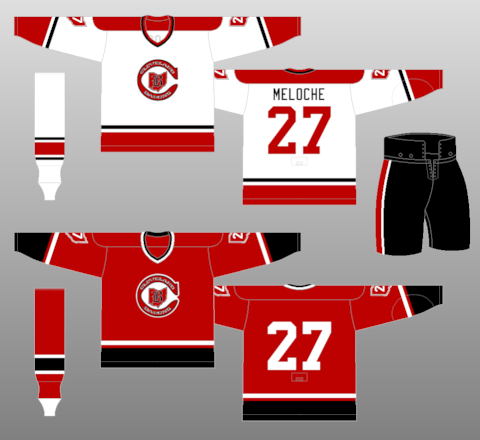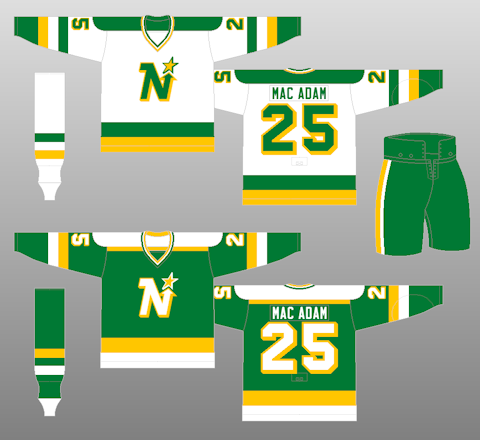 1979-80: NHL absorbs four teams from the WHA, which ceases operation after seven years. New NHL clubs are Edmonton Oilers, Hartford Whalers, Quebec Nordiques and Winnipeg Jets.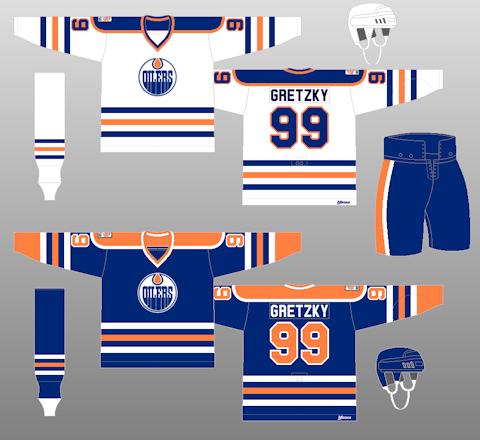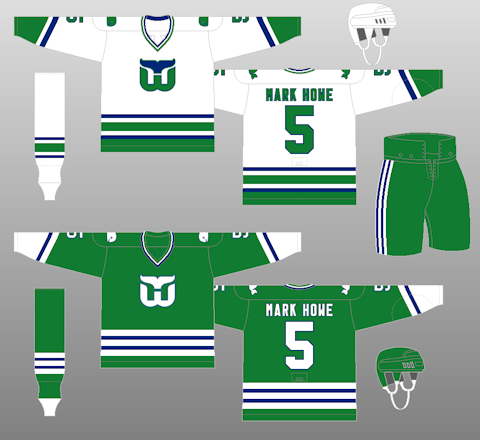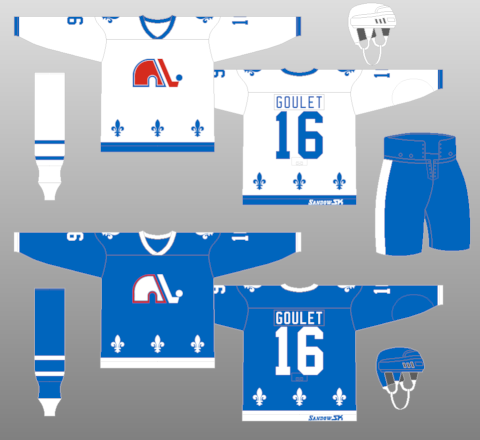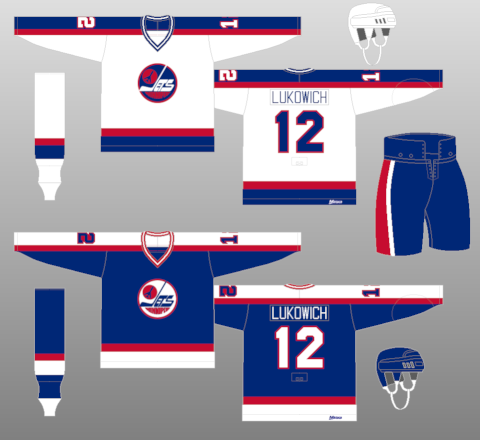 1980-81: Atlanta Flames become Calgary Flames.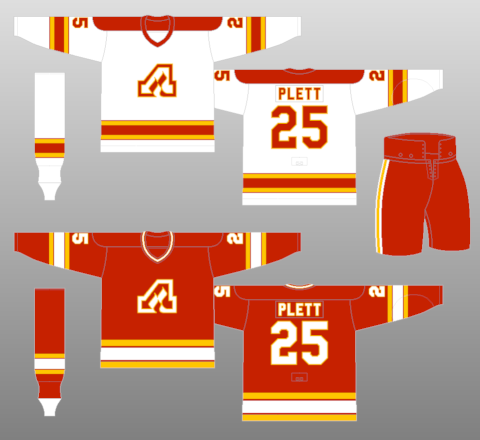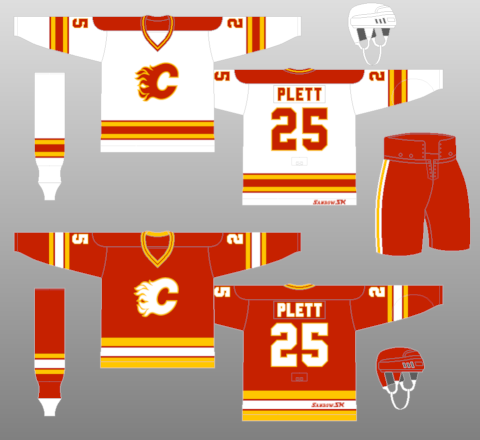 1982-83: Colorado Rockies become New Jersey Devils.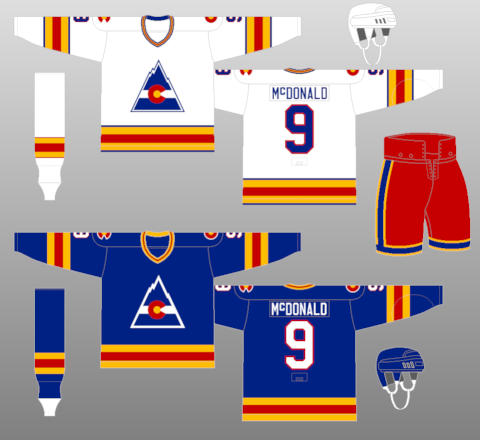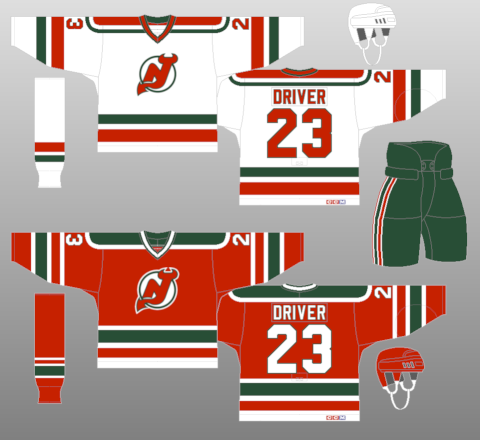 1991-92: NHL adds San Jose Sharks.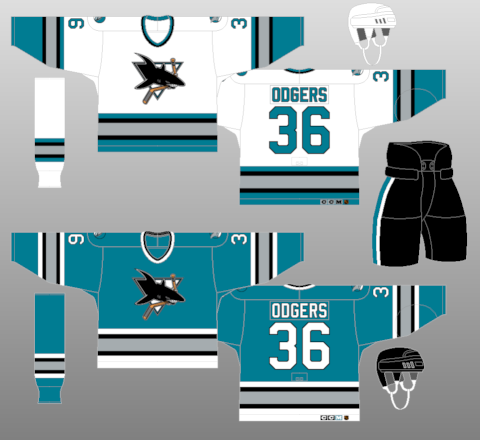 1992-93: NHL adds Ottawa Senators and Tampa Bay Lighting.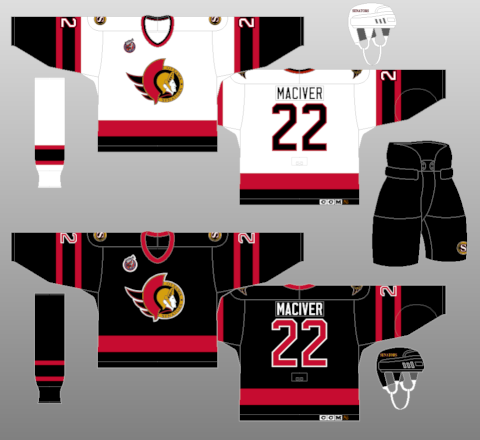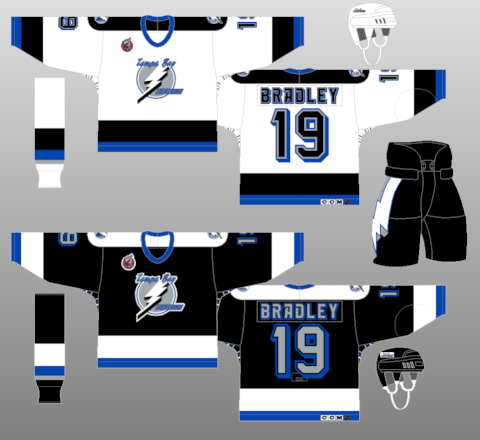 1993-94: Minnesota North Stars become Dallas Stars.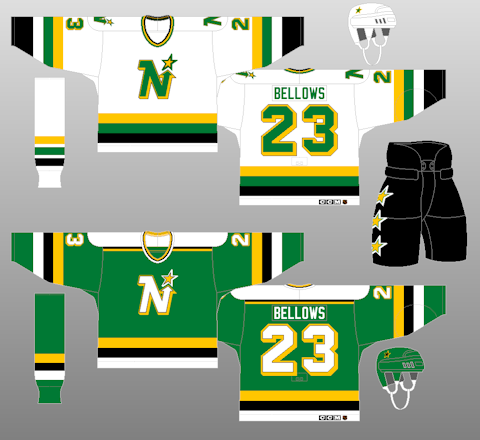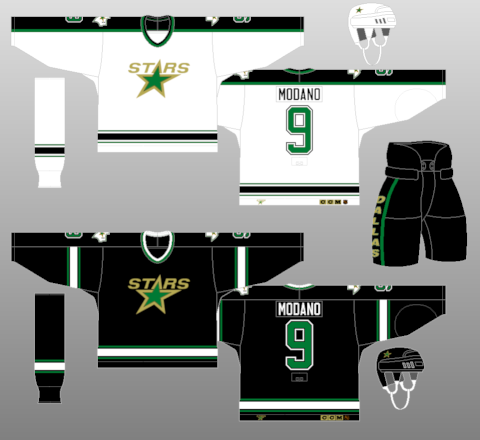 1993-94: NHL adds Anaheim Mighty Ducks and Florida Panthers.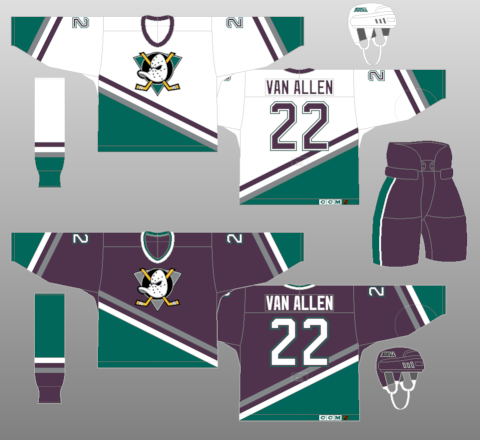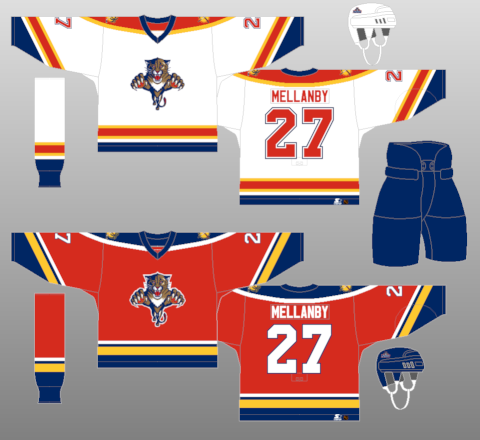 1995-96: Quebec Nordiques become Colorado Avalanche.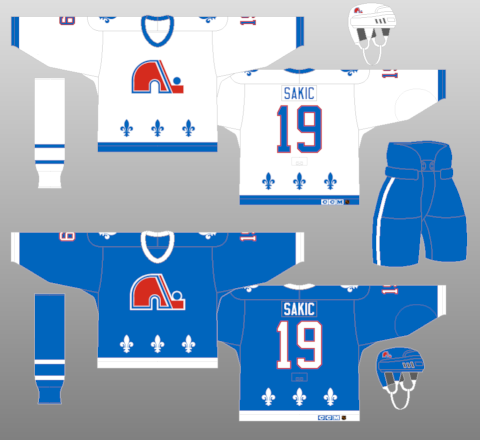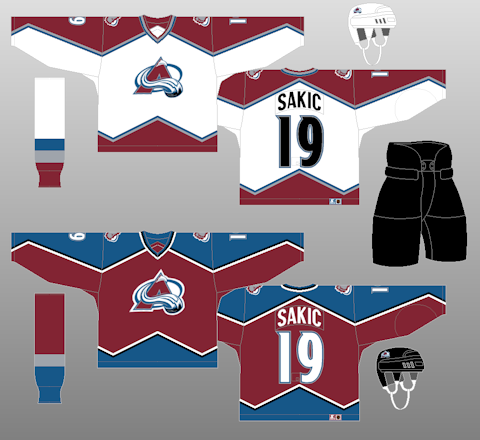 1996-97: Winnipeg Jets become Phoenix Coyotes.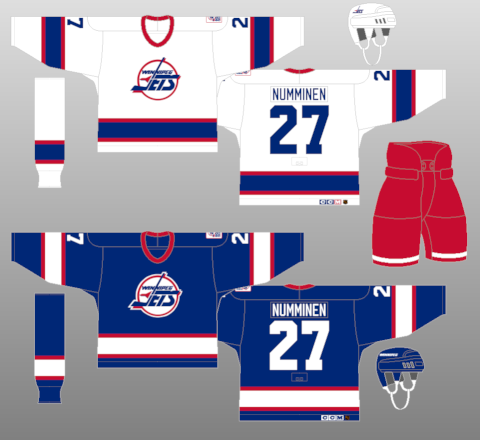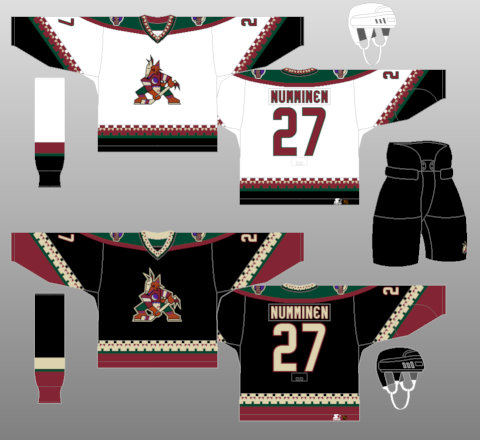 1997-98: Hartford Whalers become Carolina Hurricanes.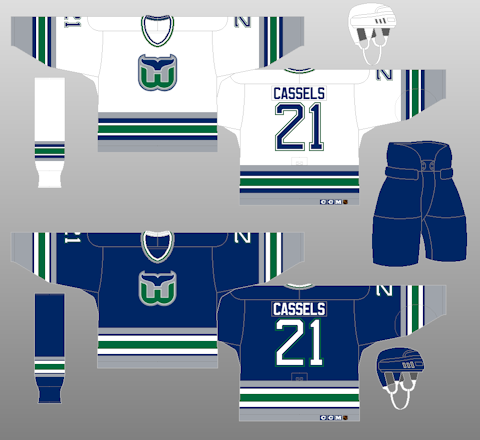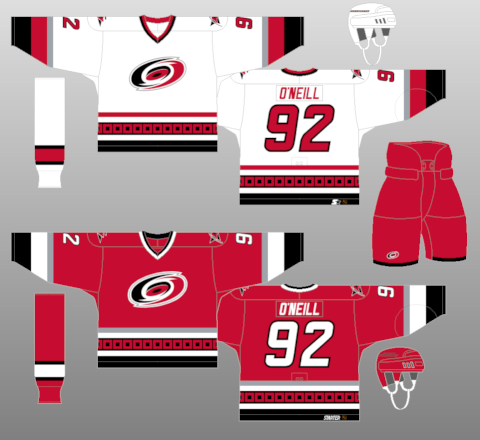 1998-99: NHL adds Nashville Predators.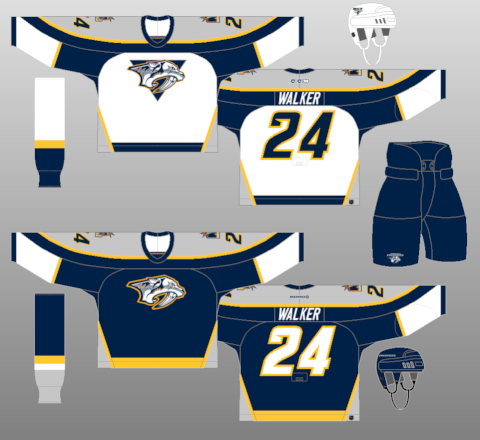 1999-2000: NHL adds Atlanta Thrashers.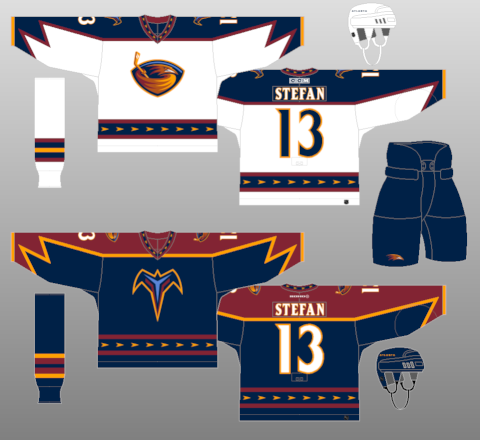 2000-01: NHL adds Columbus Blue Jackets and Minnesota Wild.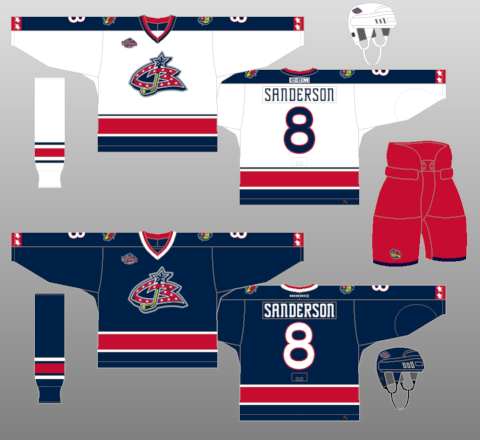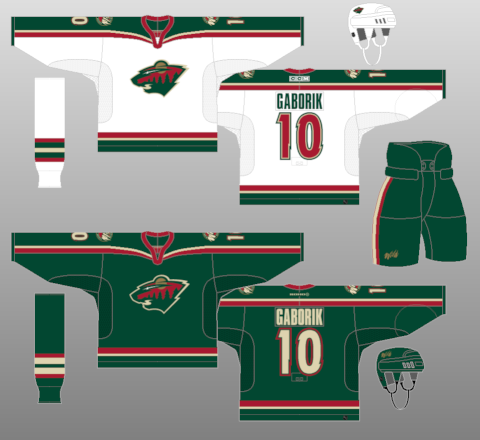 2011-12: Atlanta Thrashers become Winnipeg Jets.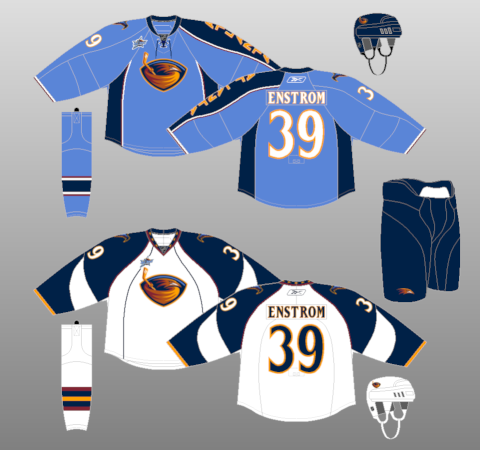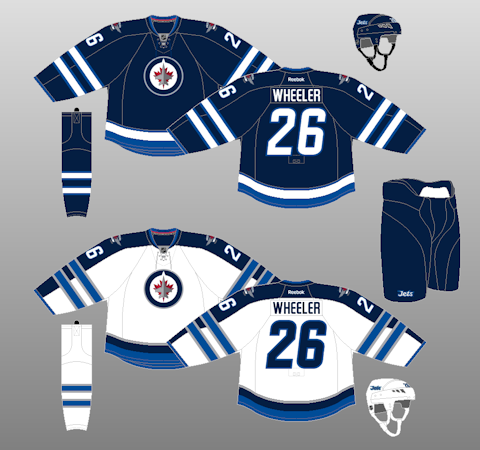 FUTURE EXPANSION
NHL expansion, right now, is nothing more than guess-work though there appears to be – at the very least – rudimentary interest in several locations. All we know for certain is that Quebec City and Las Vegas have new arenas on the rise. Quebec has an ownership group; Las Vegas – to this point – does not. Given the NHL is striving toward an equal number of teams in each Conference, it appears remote and impractical for an eastern-based team to join the league.
At the moment, the NHL is comprised of 16 clubs in the Eastern Conference and 14 in the West. Mathematically, therefore, the league would have to add three western teams for every eastern entry. Were Quebec, for example, to be granted an expansion franchise, Las Vegas, Seattle and Kansas City (the three most rumored cities) would need to come on board for 17 clubs in each Conference. The odd number of teams in East and West would present scheduling difficulties but the league would be engorged with expansion money. Another possibility is for a franchise located geographically in the east (Markham?) to be placed in the Western Conference. This would entail more costly travel and later TV games but Toronto, Detroit and Columbus have previously been in that situation. It would not, therefore, establish a precedent.
THE QUEBEC CITY AMPHITHEATER ? HAS NICELY TAKEN SHAPE WHILE THE PROPOSED NEW ARENA IN MARKHAM, NORTHEAST OF TORONTO, ? IS STILL MERELY A CONCEPT.
There's been lots of talk about Kansas City, which has a modern arena (Sprint Center) primed for a hockey tenant. The argument against K.C. is that it previously failed in the NHL – the Scouts lasting just two seasons (1974-75 and 1975-76) before re-locating to Denver. It cannot, however, be overlooked that the Scouts had a 27-110-23 mark during two wretched seasons in Missouri and that demographics have changed considerably in the past three decades. The San Francisco/Bay Area was also a flop in the 1967 expansion – its club playing out of Oakland. But, the San Jose Sharks, one hour south of San Francisco International Airport by car, have been a roaring success since joining the NHL for the 1991-92 season. Shaky ownership drove the Minnesota North Stars out of suburban Bloomington and into Dallas in 1993 but the Minnesota Wild has played before sellout crowds in St. Paul since 2000-01.
So, times do change.
THE SPRINT CENTER ?? IN DOWNTOWN KANSAS CITY, MISSOURI OPENED OCT. 10, 2007 AND CAN ACCOMMODATE 17,544 FANS FOR HOCKEY. IT IS READY TO BE OCCUPIED.
The NHL is arguably most interested in Las Vegas as a future expansion site. There has forever been a shady stigma affiliated with Sin City as it pertains to professional sport, but there is also untapped economic potential. MGM Resorts broke ground on a 20,000-seat arena at the beginning of May. It is to be situated directly on the Las Vegas strip between the New York-New York and Monte Carlo Hotel properties. As far as we know, an ownership group has yet to step forward but there should be abundant interest in another western NHL club. The new arena – as with the Sprint Center in Kansas City and the Staples Center in Los Angeles – will be operated by the Anschutz Entertainment Group (AEG) of southern California. With MGM and AEG teaming up, hockey ownership in Las Vegas should eventually be a slam-dunk.
ARTISTS' CONCEPT ? OF THE 20,000-SEAT ARENA (OWNED BY MGM RESORTS) SOON TO BE RISING ON THE LAS VEGAS STRIP. DON'T BET AGAINST NHL OCCUPANCY IN TIME FOR THE LEAGUE'S 100th ANNIVERSARY SEASON IN 2016-17.
The northwestern United States is not represented particularly well in winter-time sport. Portland has the NBA Trail Blazers. Neither Portland nor Seattle has hockey and Seattle's basketball team – the SuperSonics – fled to Oklahoma City after the 2007-08 season. So, the NHL has a chance to move into fertile territory. Seattle is a modern, cosmopolitan city, rich in tourism, with a terrific sports complex for the baseball Mariners and football Seahawks. But, it lacks a facility that could accommodate the NHL. The Key Arena (formerly Seattle Center Coliseum) was extensively overhauled in 1994-95 and served as home to the SuperSonics until their departure. It is primarily configured for basketball, with squared corners and a smaller floor. Were the city to move forward with its plan for a multi-purpose facility in the SoDo district (short for South of Downtown), Key Arena could likely be re-configured to temporarily house a hockey team – but with obstructed-view seats, similar to those at America West Arena (now USAirways Center) in Phoenix, where the Coyotes played for nearly 7½ seasons before moving to Glendale. It would be less-than ideal, but doable.
Seattle has a potential hockey owner in real estate magnate Victor Coleman. But, the arena proposal has stagnated amid political wrangling between the city and would-be owner Chris Hansen. Given its proximity to Vancouver (141 miles) and its Pacific Time Zone locale, Seattle would cover an area of the U.S. not currently occupied by the NHL and would dovetail nicely with the California teams (San Jose, Los Angeles, Anaheim). Arizona and, potentially, Las Vegas would also be relatively nearby. So, it seems the Pacific Northwest is a no-brainer for the NHL, providing Seattle can get its arena project underway.
BUSINESS LEADERS IN SEATTLE ENVISION A MULTI-PURPOSE ARENA ?? SOUTH OF THE DOWNTOWN AREA THAT WOULD ACCOMMODATE THE NHL AND THE NBA.
The city of Portland – 173 miles south of Seattle – has also generated hockey speculation in recent years. Paul Allen, owners of the NBA Trail Blazers, has a modern facility (Moda Center, formerly The Rose Garden) that's been home to the junior Portland Winter Hawks of the Western Hockey League since 1995. Allen was reportedly poised to offer $200 million to the NHL for re-location of the Arizona Coyotes franchise before a deal was reached with the City of Glendale to keep the club west of downtown Phoenix. If it's true that the NHL is "very intrigued by the Pacific Northwest, generally" – as Bill Daly said just more than a year ago – Portland would appear to be viable. Allen would clearly benefit from another professional sports tenant at the Moda Center, which can accommodate 18,280 for hockey. Some more food for thought.
THE MODA CENTER (FORMERLY ROSE GARDEN) IN PORTLAND, OREGON ? IS HOME TO THE NBA TRAIL BLAZERS AND ALSO CONFIGURED FOR  THE WHL WINTER HAWKS. ?
EMAIL: HOWARDLBERGER@GMAIL.COM
TWITTER: BERGER_BYTES
FACEBOOK: HOWARD BERGER [HUMBER COLLEGE]
LINKEDIN: HOWARD BERGER [BROADCAST MEDIA]