By HOWARD BERGER
TORONTO (Aug. 23) — Utter humiliation.
There can be no other way to describe what the Toronto Blue Jays have heaped on the Los Angeles Angels in less than 24 hours this weekend.
Consecutive victories at the stadium in Anaheim by an aggregate 26–5; Friday night's 9–2 romp a mere warm up, it seems, for a 15–3 annihilation on Saturday. And, the American League MVP showdown between Josh Donaldson and Mike Trout? No contest, so far. Donaldson went 4–for–5 at the plate Saturday with a home run and six RBI, thus becoming the first player in the Major Leagues to hit the 100–RBI mark this season. In the first two games of the series — which concludes this afternoon (Sportsnet, 3:35 p.m. EDT) — Donaldson is 6–for–8, with a homer, three doubles, two singles, a walk, four runs scored and nine RBI.
Trout is 0–for–6 with four strikeouts.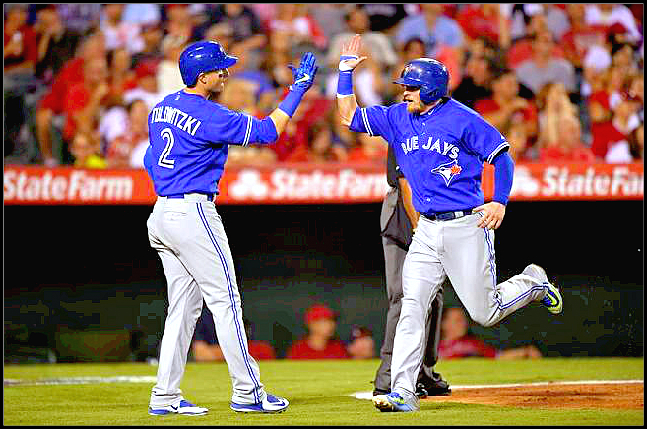 JOSH DONALDSON IS GREETED BY TROY TULOWITZKI AFTER SCORING ONE OF HIS THREE RUNS SATURDAY NIGHT AGAINST THE ANGELS IN ANAHEIM.
It is a small sample–size — infinitesimal over the course of a baseball season — and there are still six weeks left in the 2015 schedule. But, the second and final head–to–head skirmish between Donaldson and Trout is bound to have an impact on MVP voters. Donaldson has raised his average to .301 after 121 games with 34 home runs and 100 RBI. From a Blue Jays perspective, he is closing in on George Bell/Carlos Delgado numbers. Bell was the 1987 American League MVP with 47 homers and 134 RBI. Delgado, the greatest hitter in Toronto franchise history, somehow finished second to Alex Rodriguez (then with Texas) for the 2003 MVP award. The Blue Jays slugger hit .302 with 42 home runs and 145 RBI. A–Rod was .298 with 47 homers and 118 RBI. The Rangers finished 71–91; Toronto 86–76. Methinks Delgado was robbed.
Donaldson is unlikely to be overlooked — not if the Blue Jays end their 22–year playoff drought. The club is 18–4 since July 29 and back to within one–half game of New York for the American League East Division lead. The Jays hold a 4½–game edge over Texas for the number–one Wild Card entry; a five–game bulge over the Angels and six over Baltimore. R.A. Dickey goes for the so–Cal sweep later this afternoon.
FROM THE DVD FILE
For three seasons, beginning in 1985, I recorded highlights and live portions of Blue Jays games on a big–ass VCR; I still laugh when recalling the size of that monstrosity. I later transferred the images from videotape to DVD. It is nostalgic to look at the recordings from such former American League ballparks as Tiger Stadium (Detroit), Comiskey Park (Chicago), Municipal Stadium (Cleveland), Memorial Stadium (Baltimore), the Metrodome (Minneapolis) and the Kingdome (Seattle).
And, of course, Exhibition Stadium here in Toronto.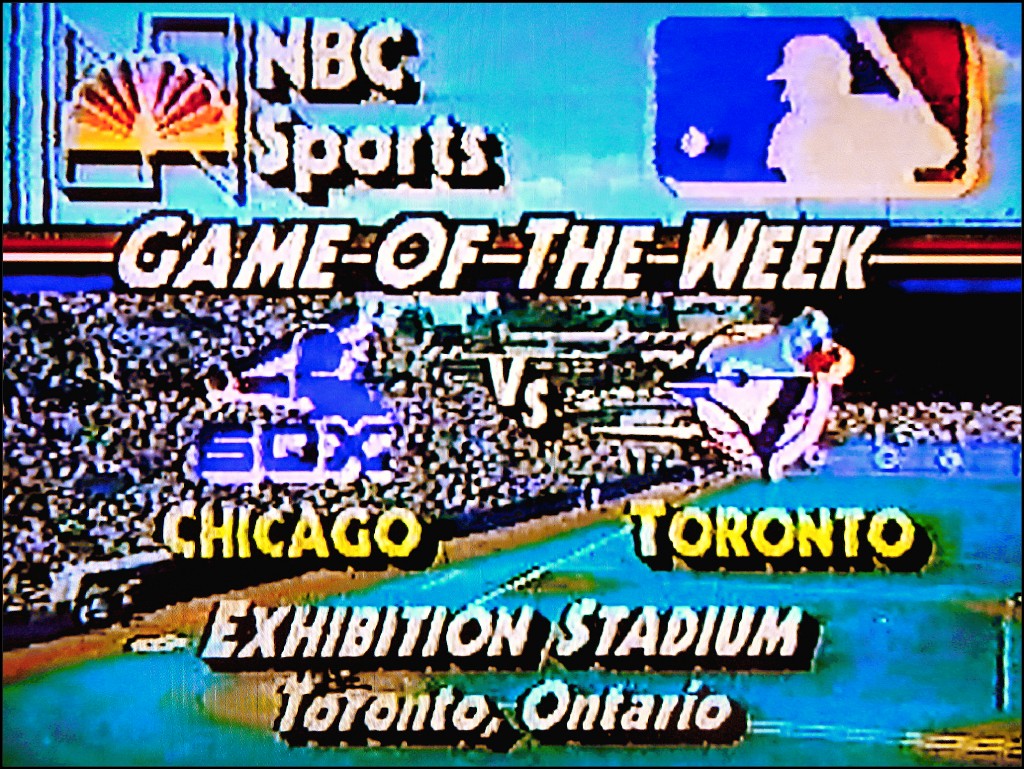 Unlike today, when FOX or ESPN would rather show a test–pattern than a game involving a Canadian team, NBC frequently came north for its Saturday–afternoon Game of the Week. One such telecast originated from Exhibition Stadium nearly 30 years ago — Aug. 31, 1985 — with the Chicago White Sox in town to play the Blue Jays. Bob Costas and Tony Kubek called the game, which was frequently interrupted by fighter jets soaring noisily over the ballpark during the annual CNE Air Show.
As you can see from these images, the NBC telecast had kind of a blue–ish tint. Televisions were hardly as technologically refined as today and everything was in standard definition. Still, the recording was throroughly view–able all these years later and it re–kindled some fond memories of the first Blue Jays team to make the playoffs.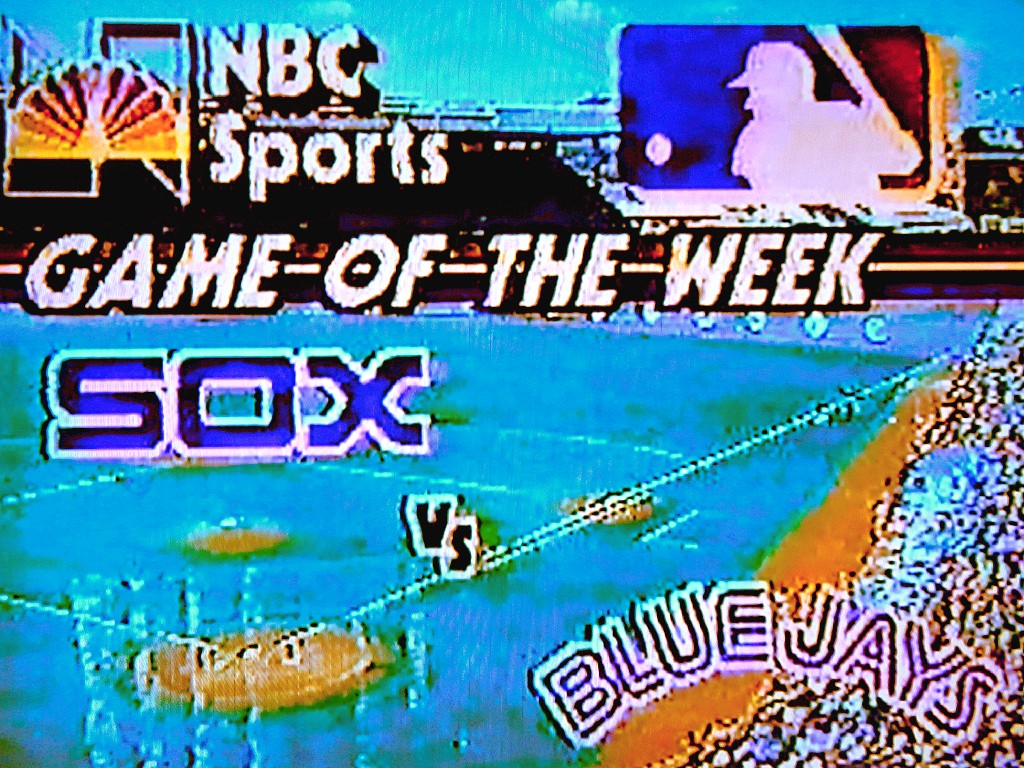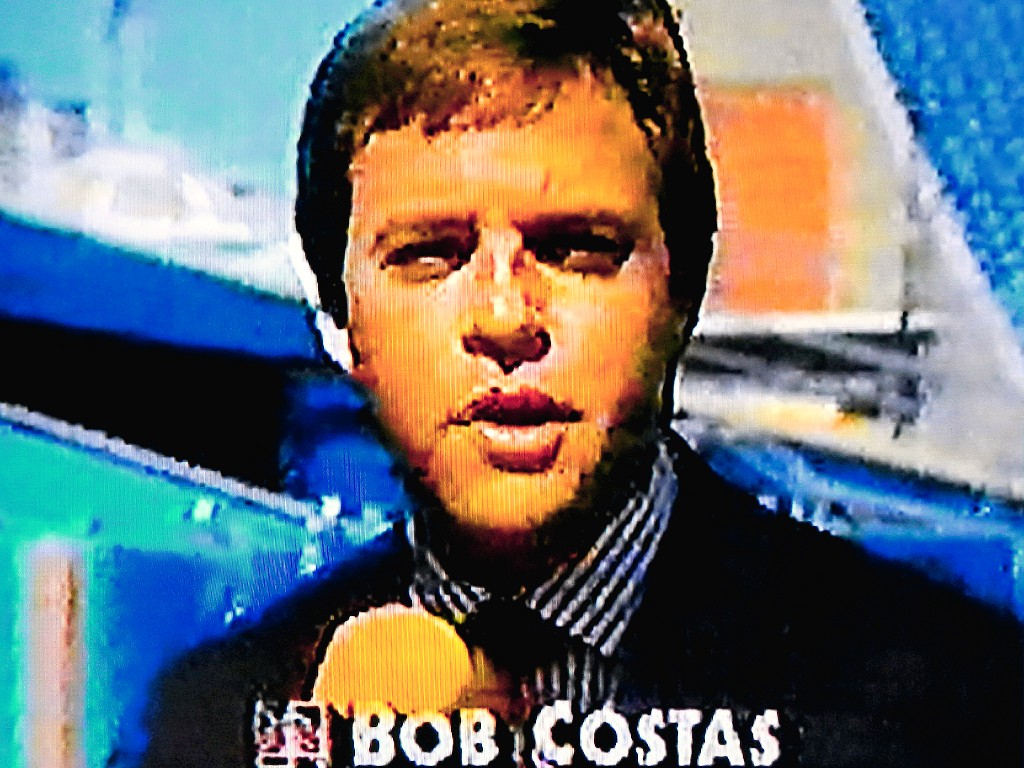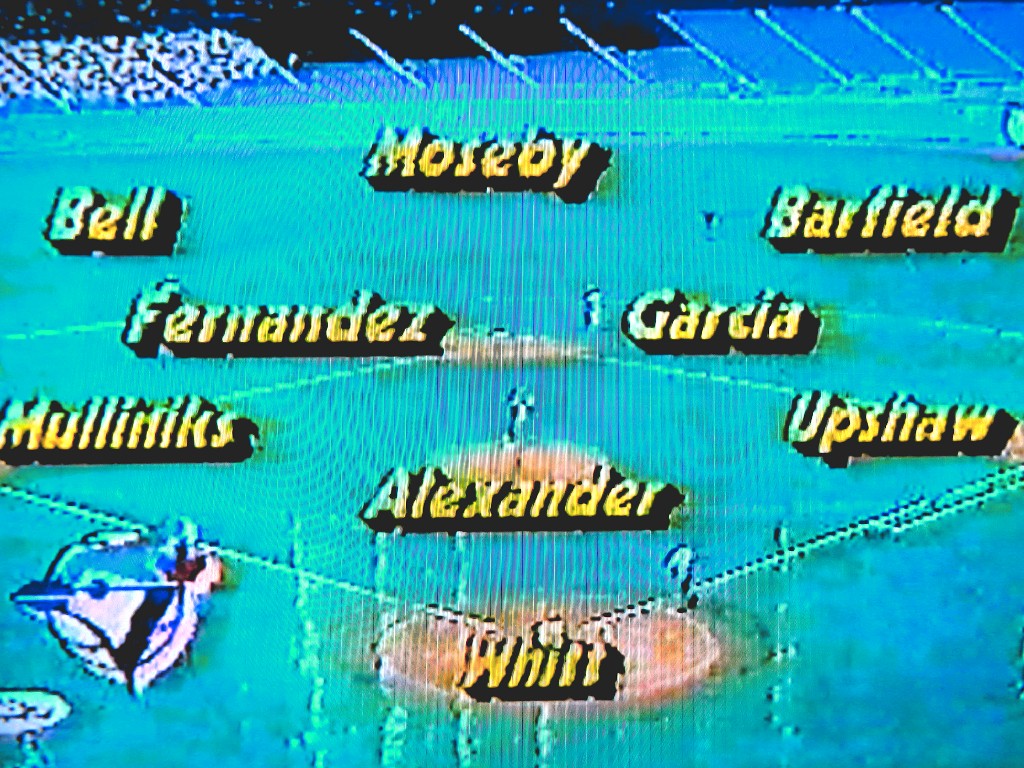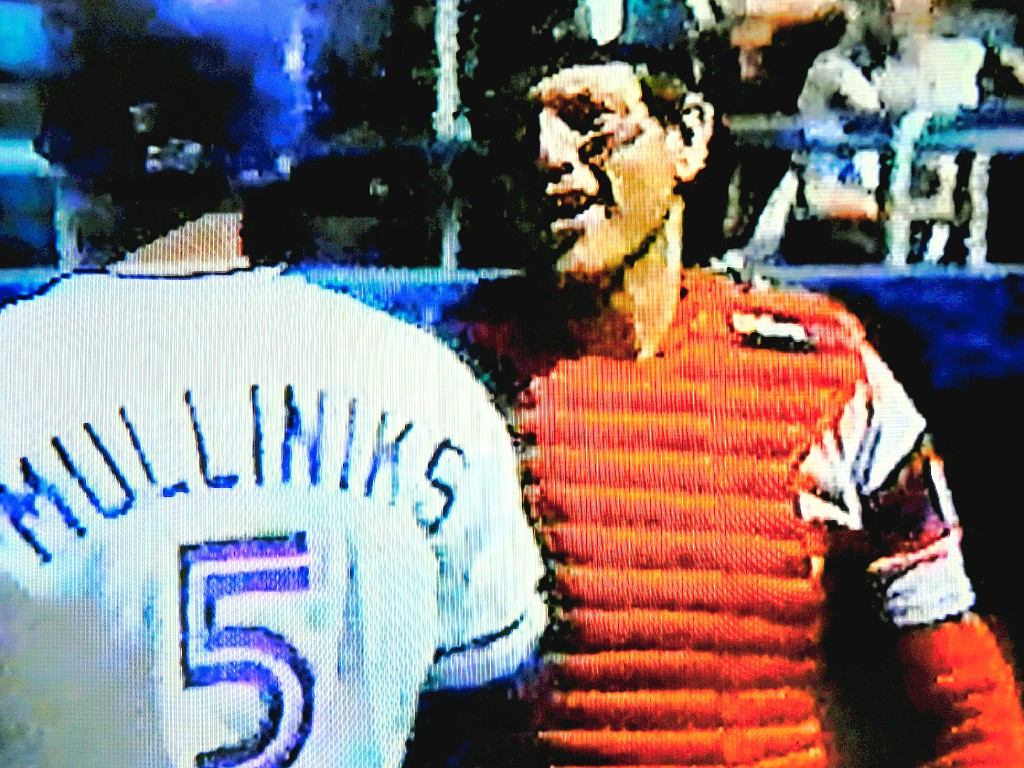 THE BLUE JAYS DEFENSE (LEFT); HALL–OF–FAME CATCHER CARLTON FISK OF THE WHITE SOX SAYS SOMETHING TO JAYS THIRD–BASEMAN RANCE MULLINIKS AT THE PLATE.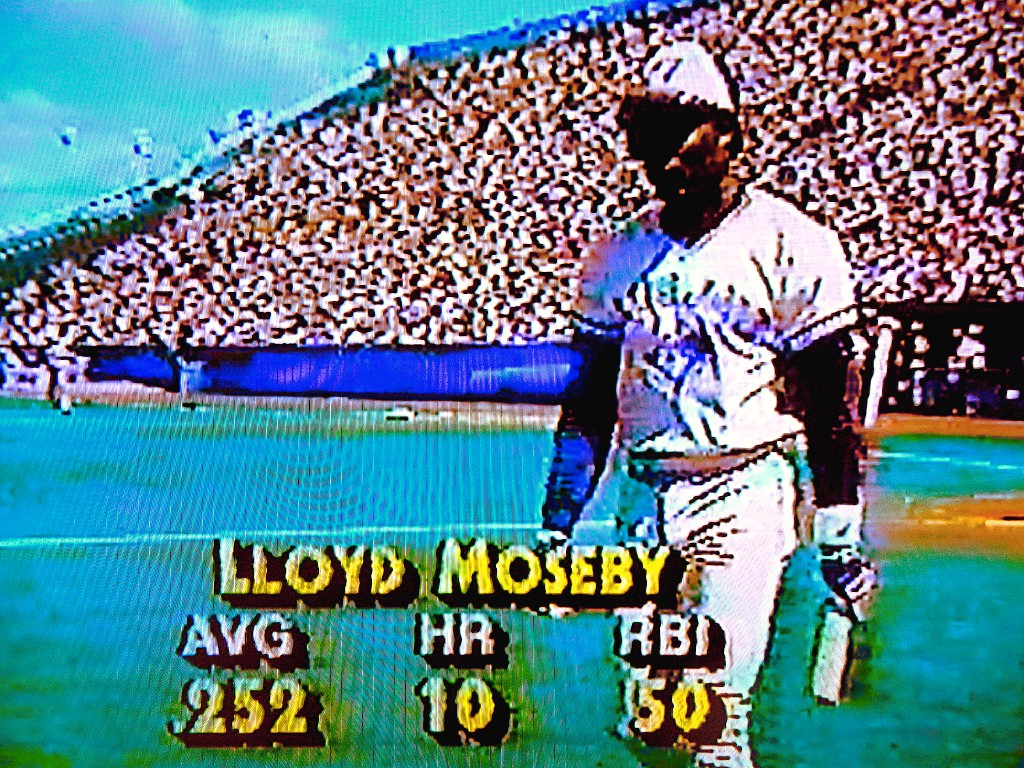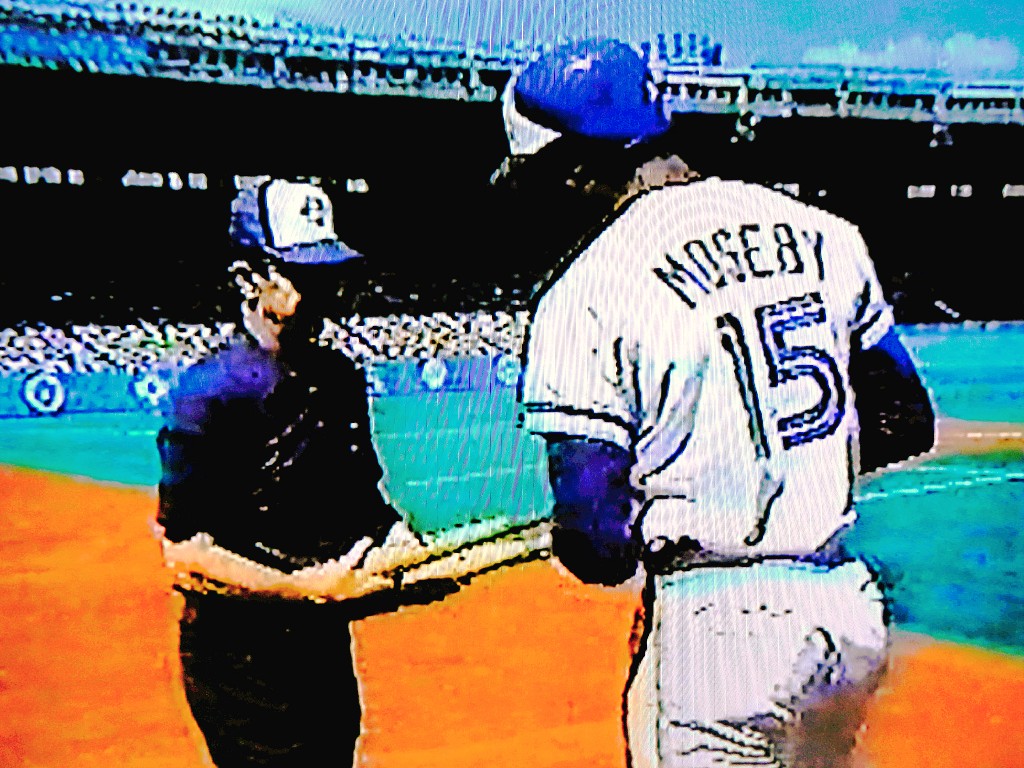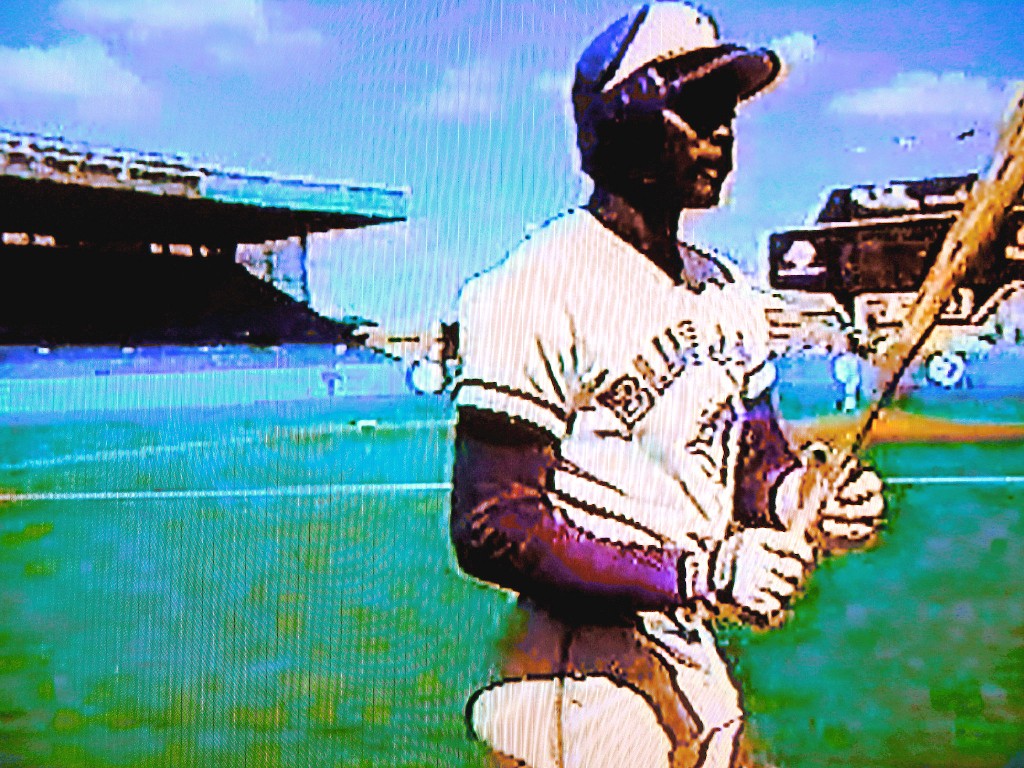 CENTER–FIELDER LLOYD MOSEBY COMES FROM PLATE TO DUGOUT FOR A NEW BAT.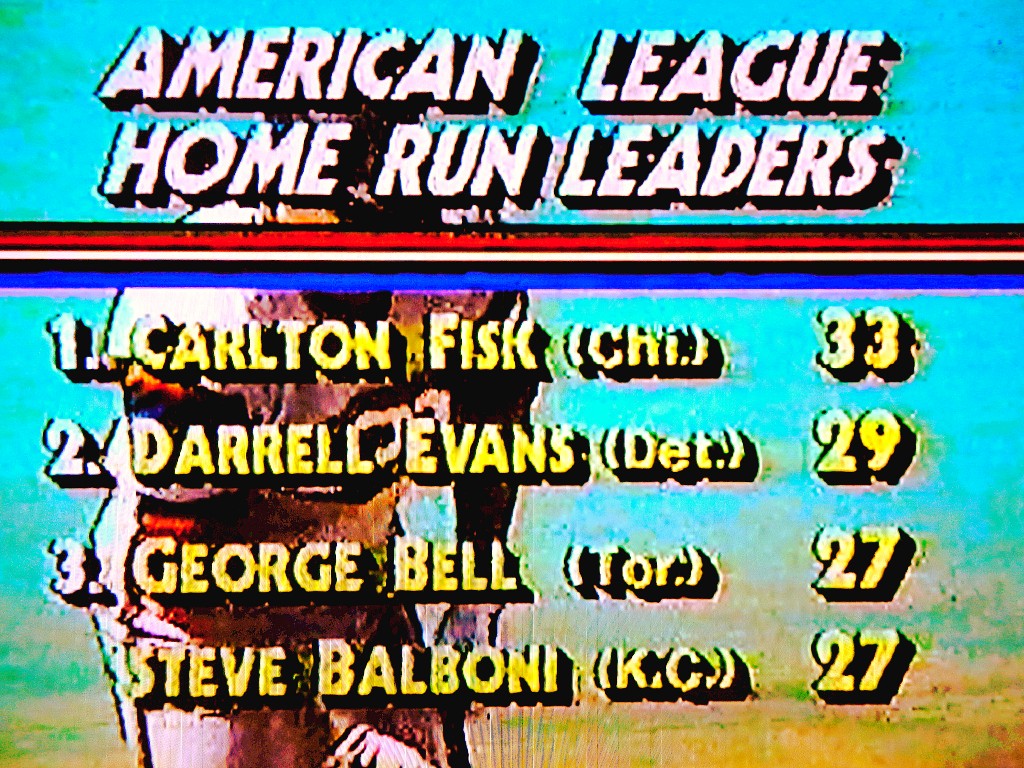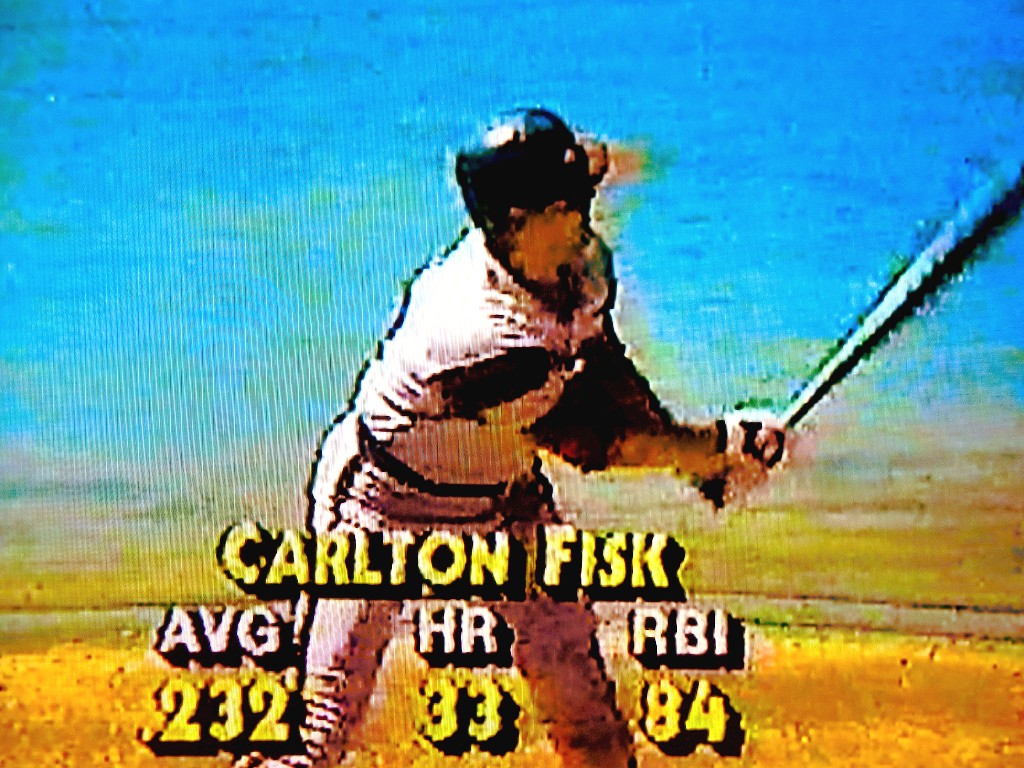 FISK AT BAT LATE IN THE GAME — LEADING THE AMERICAN LEAGUE IN JACKS.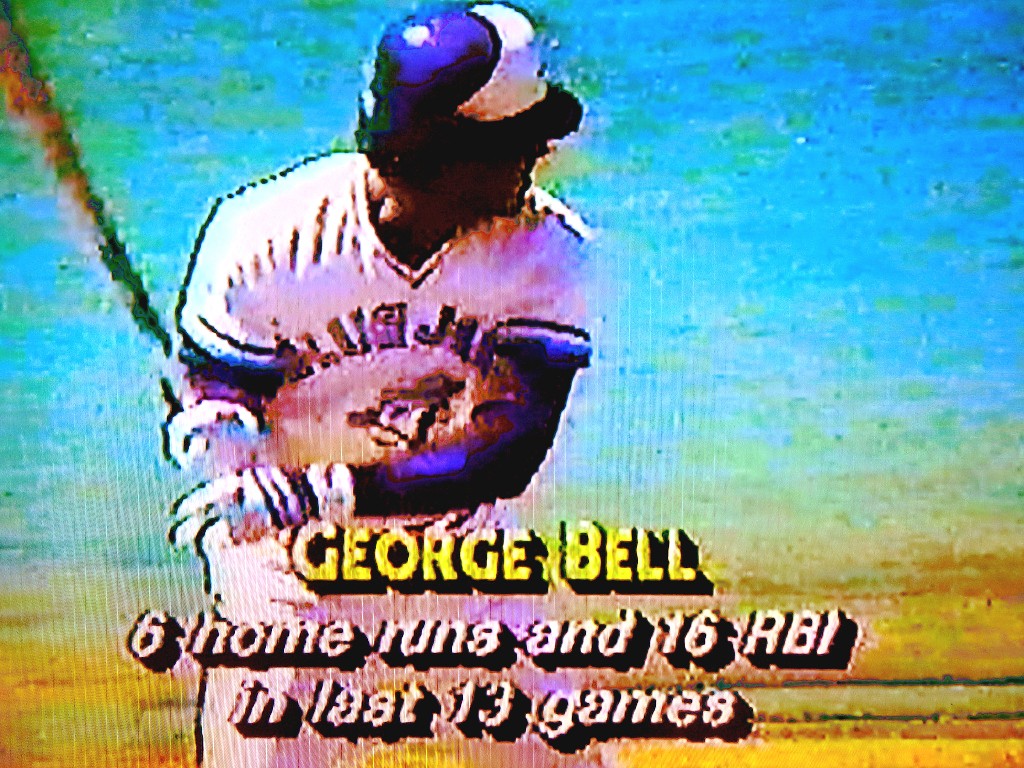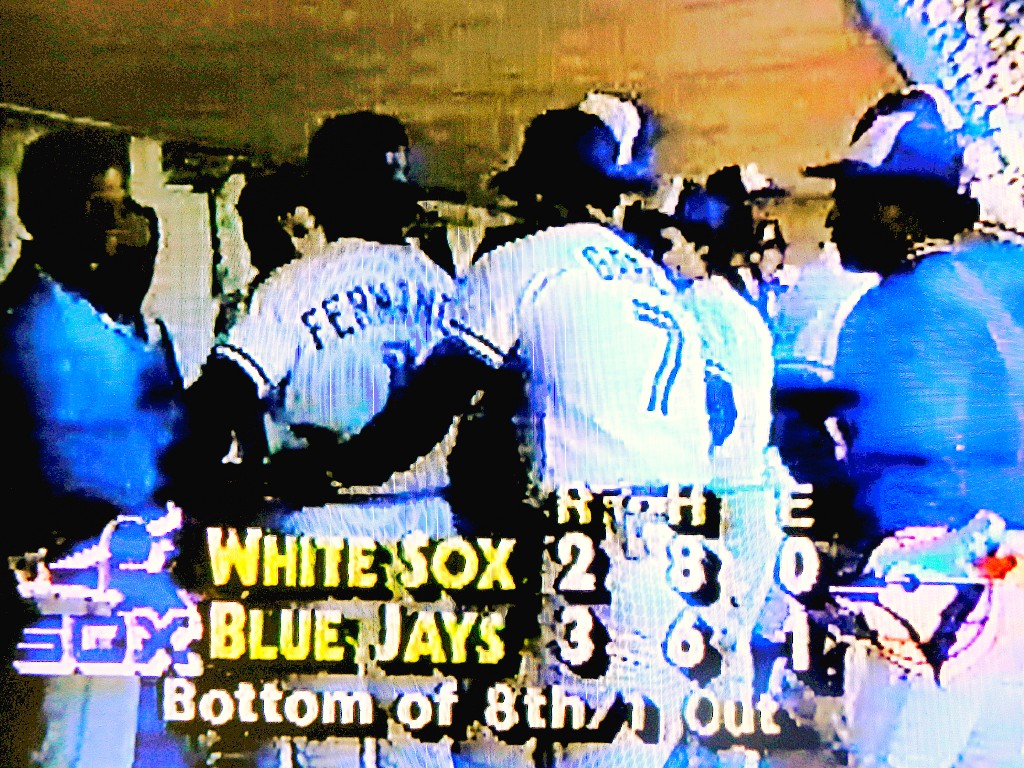 GEORGE BELL ON A HOT STREAK AS BLUE JAYS TAKE THE LEAD IN THE EIGHTH INNING.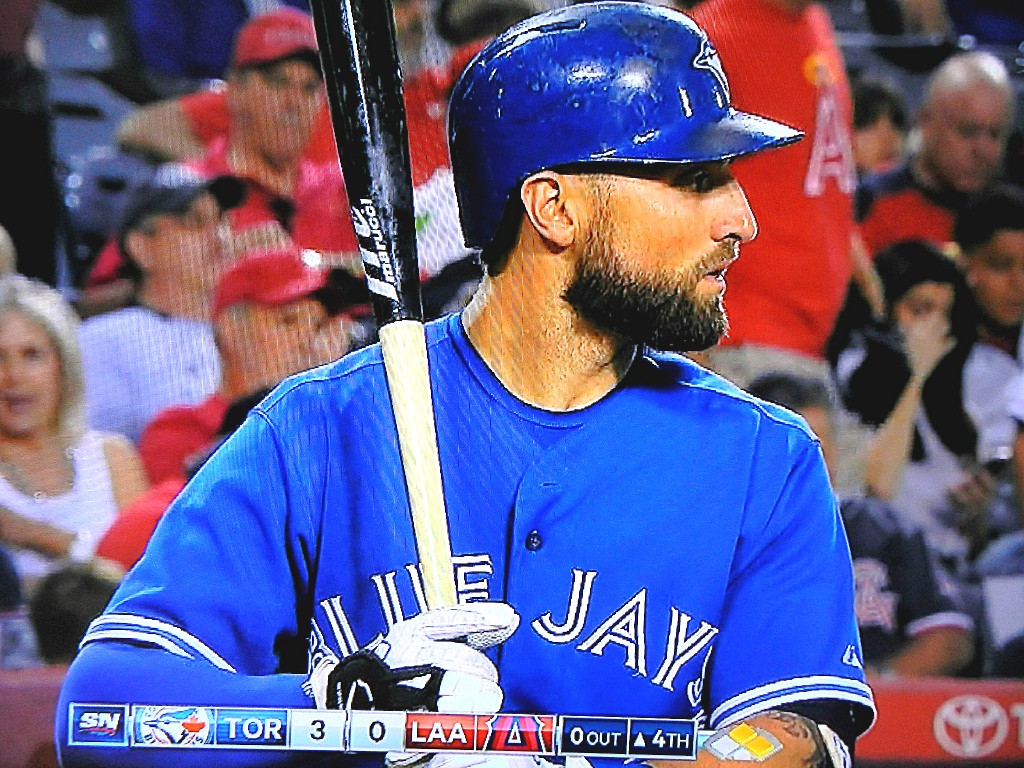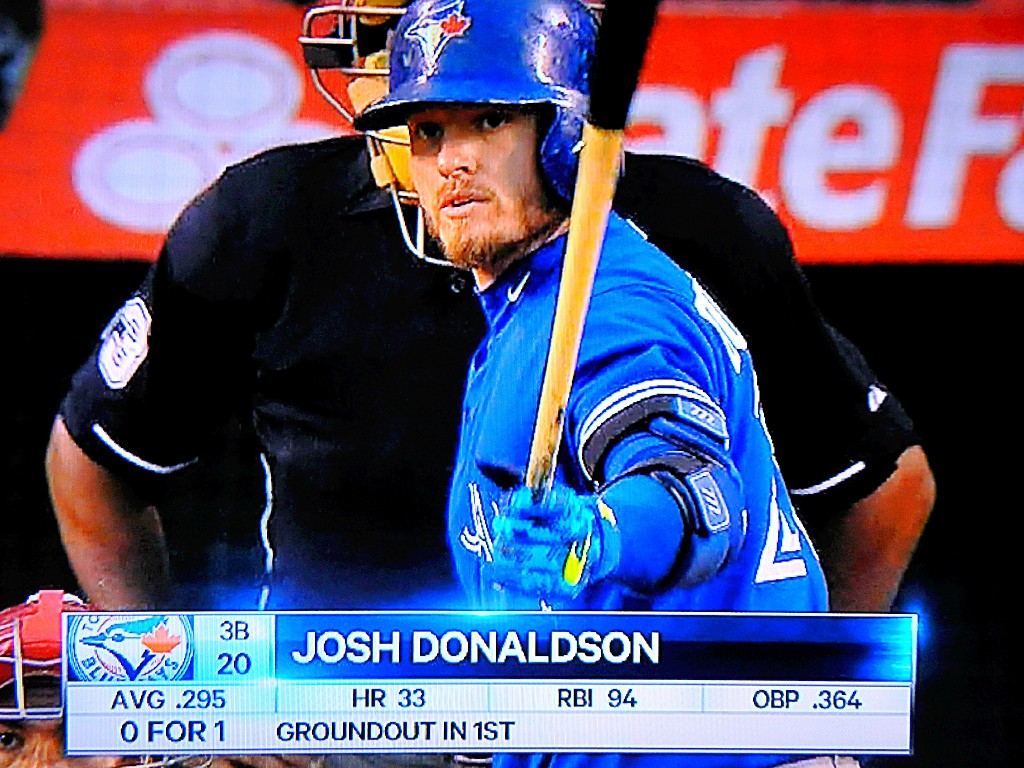 TODAY'S HIGH–DEFINITION TELECASTS ARE MORE CRISP AND COLOR–AUTHENTIC, AS SHOWN DURING SATURDAY NIGHT'S BLUE JAYS ROMP IN ANAHEIM ON SPORTSNET.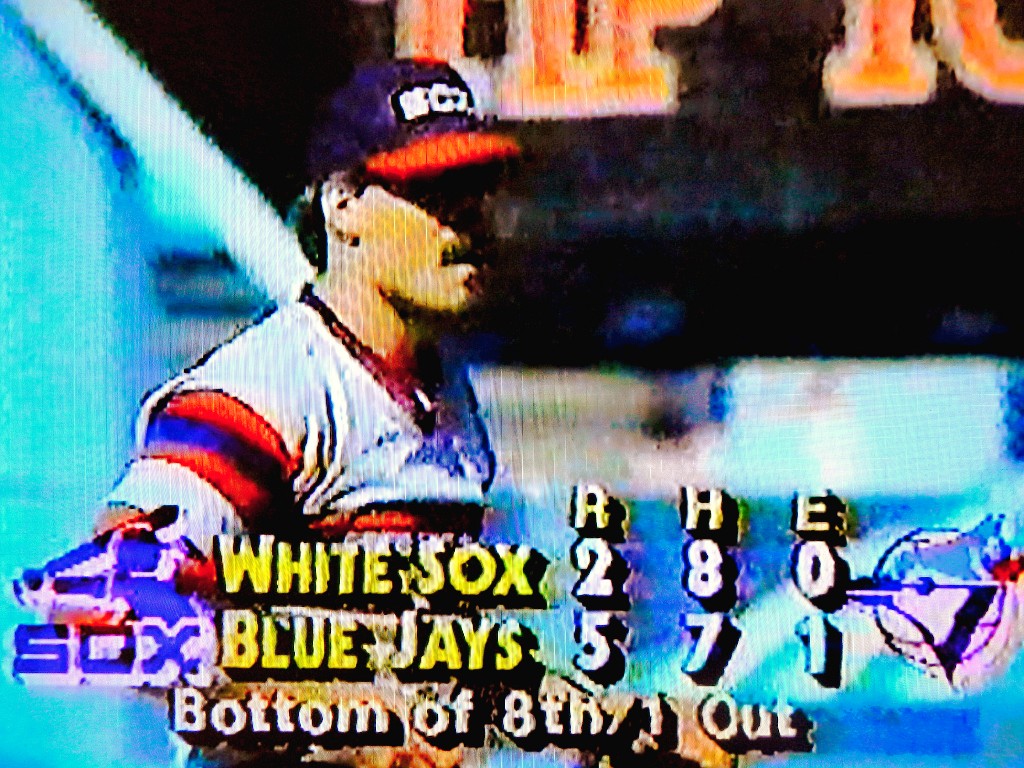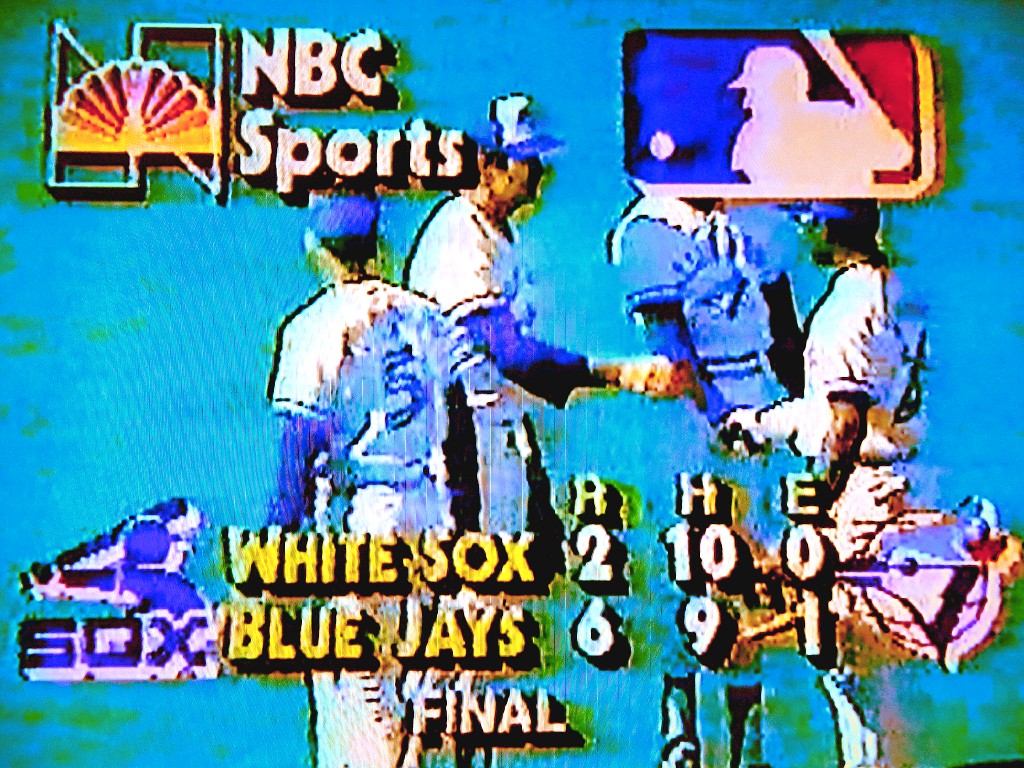 BLUE JAYS PULL AWAY FROM CHICAGO IN THE 8th INNING ON AUG. 31, 1985.
AND, FROM THE SCRAPBOOK…
Ken Fidlin's game story in the Sep. 1, 1985 Toronto Sun: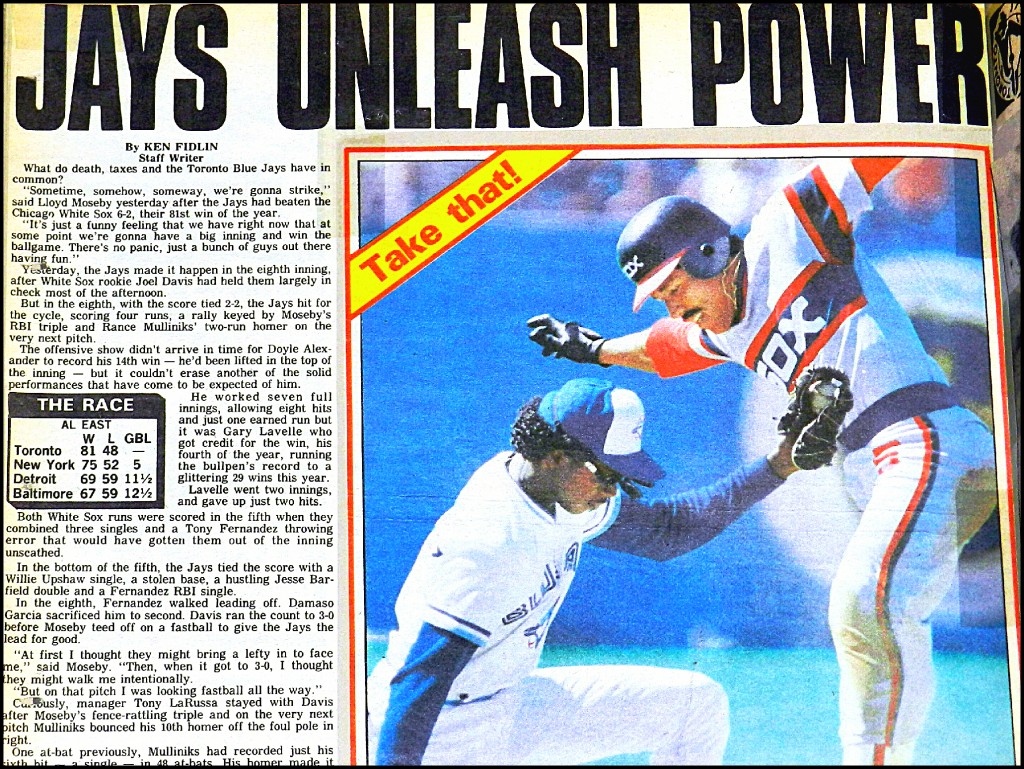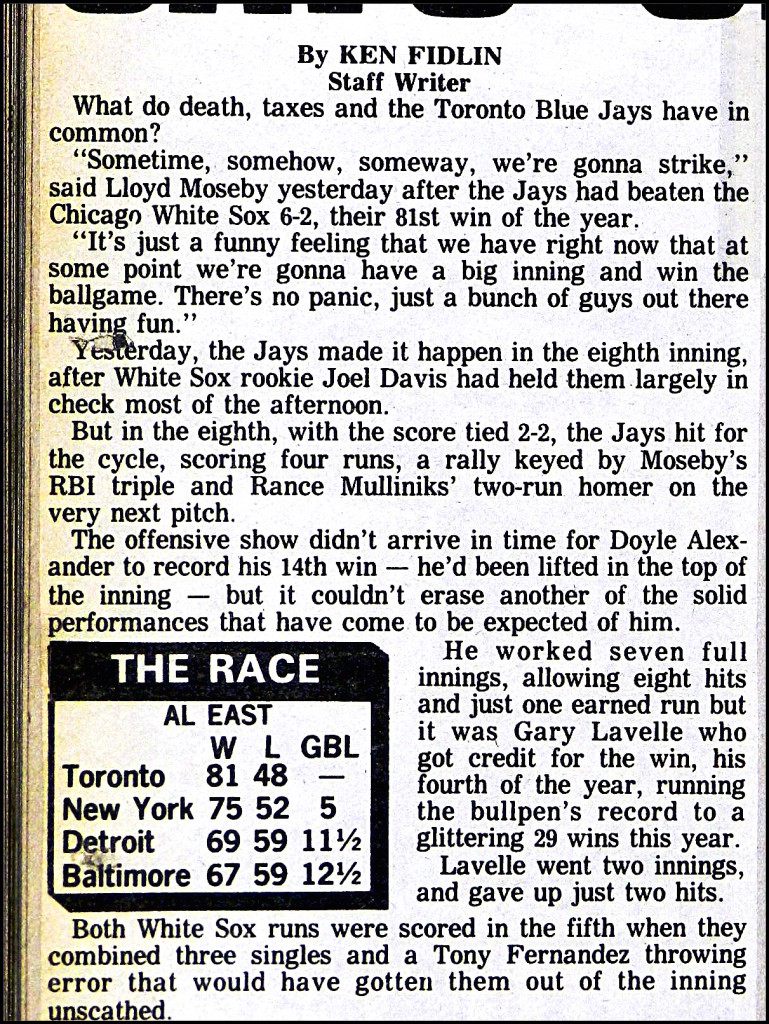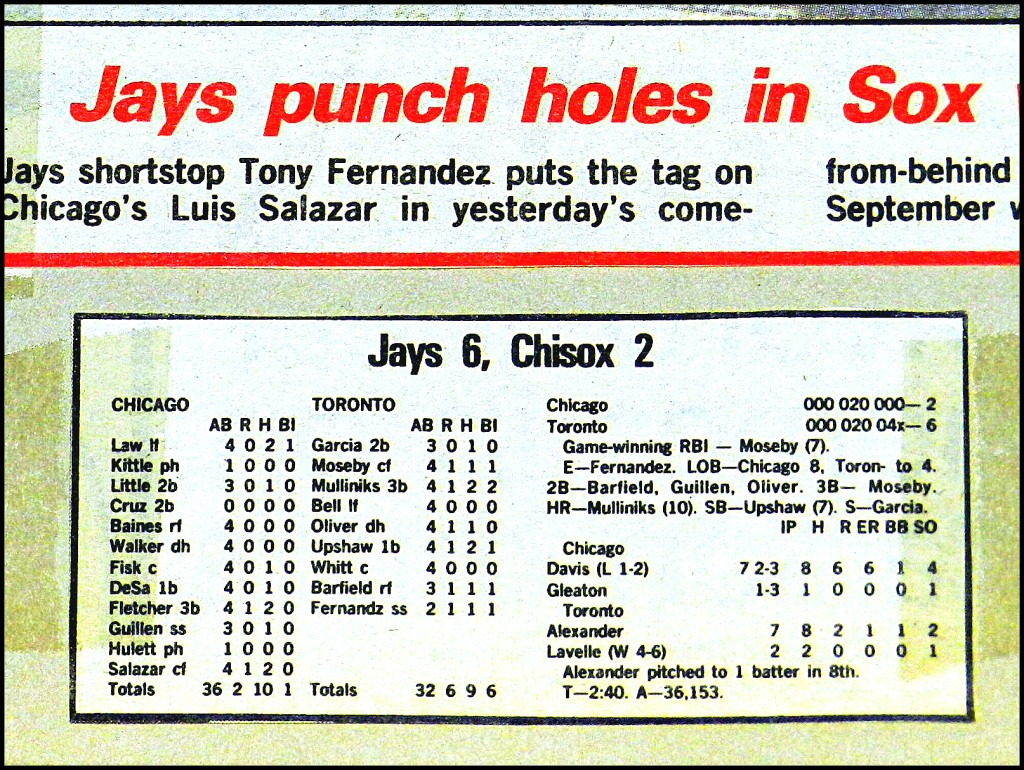 EMAIL: HOWARDLBERGER@GMAIL.COM
TWITTER: BERGER_BYTES
FACEBOOK: HOWARD BERGER [HUMBER COLLEGE]
LINKEDIN: HOWARD BERGER [BROADCAST MEDIA]