By HOWARD BERGER
TORONTO (Aug. 31) — At first, I thought it was a misprint. Then, I checked MLB.com and found it was true. As of now, American networks FOX and TBS are going to risk showing a baseball team from a foreign country — that densely–populated mass of igloos and caribou north of the 49th. Presumably, both networks will air educational programming about Canada beforehand, so that U.S. baseball fans can learn the geographic coordinates of a land other than theirs.
Apparently, it's official: FOX, on Sep. 12, will show the Blue Jays and Yankees from New York in one of its Saturday afternoon telecasts. In the event of rain, or viewership revolt, the network has two other games simultaneously scheduled for 1 p.m. — St. Louis at Cincinnati and Baltimore at Kansas City. The following day, TBS out of Atlanta will air the finale of the Toronto–New York weekend series, also at 1 p.m. Given the Blue Jays are the most explosive, entertaining and — right now — arguably the best team in Major League Baseball, this trial–balloon shouldn't overwhelm you. Nor will it establish a precedent. As I pointed out, visually, in a blog here last week (bit.ly/1fzw895), the Blue Jays made frequent appearances on NBC (Saturday afternoons) and ABC (Monday nights) when they first became contenders from 1985–87.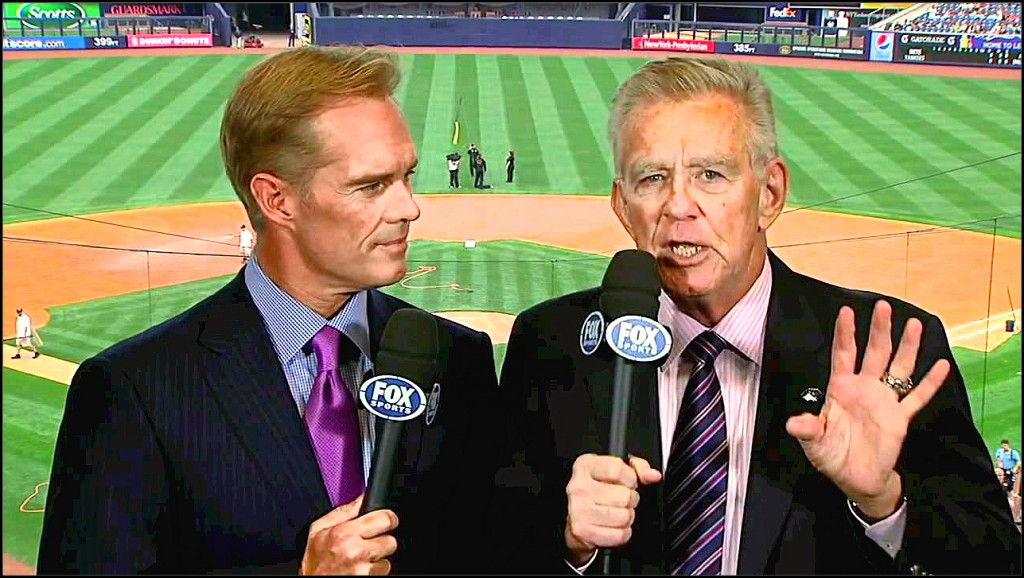 FOX BASEBALL ANNOUNCERS JOE BUCK (LEFT) AND TIM McCARVER HAVE BEEN SPOTTED IN THE TRAVEL SECTION OF AMERICAN BOOKSTORES, AS A JOURNEY NORTHWARD DURING THE MAJOR LEAGUE PLAYOFFS THIS SEASON APPEARS ALL BUT A CERTAINTY.
Don't expect ESPN to jump on the bandwagon until absolutely necessary… if at all. The network that employs Toronto native Dan Shulman as the voice of Sunday Night Baseball would avoid the Blue Jays even if 28 other teams fell off the map. At the behemoth in Bristol, Conn., it is all about ratings south of the border. As a result, Toronto and Mars have the same viewing relevance. If New York and Boston played every weekend, ESPN would never move out of Yankee Stadium or Fenway Park. Luckily for the network, mega–markets in Los Angeles, San Francisco, Chicago and St. Louis have contending teams this year, so Shulman is racking up his usual plethora of Frequent Flyer points.

THE NEW YORK YANKEES AND BOSTON RED SOX COULD BE WINLESS EXCEPT IN GAMES AGAINST EACH OTHER AND THEY WOULD STILL SHOW UP REGULARLY ON FOX AND ESPN.
I'm not aware of the arrangement between ESPN and Major League Baseball; if, for example, a late–season game of considerable import could be switched from afternoon to evening for the network's purpose.
In the National Football League, the NBC Sunday Night package between Weeks 5 and 16 is flexible and subject to change, thereby guaranteeing a favorable match–up. I raise the subject with an eye on Sep. 13 — a week from Sunday. ESPN has Kansas City at Baltimore scheduled at 8 p.m. The Royals are obviously a World Series contender for the second year in a row but the Orioles could be 15 games out of playoff contention. Though TBS, at the moment, has Toronto at New York in the afternoon, wouldn't that game — almost certain to be vital — look better on ESPN at night? Or, would the American sports leader rather show Rudy for the 375th time than a Canadian baseball team?
GALACTIC RIVALS: The Blue Jays are an eye–popping 24–5 in their past 29 games, yet they continue on a collision course with the Yankees.
While the Jays were terrorizing Detroit this weekend in a three–game sweep to the collective tune of 29–6, the Yankees were similarly abusing the once–mighty Braves in Atlanta. A 20–6 annihilation on Sunday completed New York's 38–11, three–game eruption at Turner Field. So, the top two teams in the American League East outscored their opponents 62–16 over the weekend. Toronto continues to lead New York by 1½ games. The Blue Jays host Cleveland for three starting on Monday; Baltimore for three starting on Friday; then go to Boston for three before opening a galactic, four–game set at Yankee Stadium a week from Thursday. The Yankees play at Boston; then host Tampa Bay and Baltimore before the Blue Jays arrive in the Bronx.
By the way, the Blue Jays also play three in Atlanta, Sep. 15–17.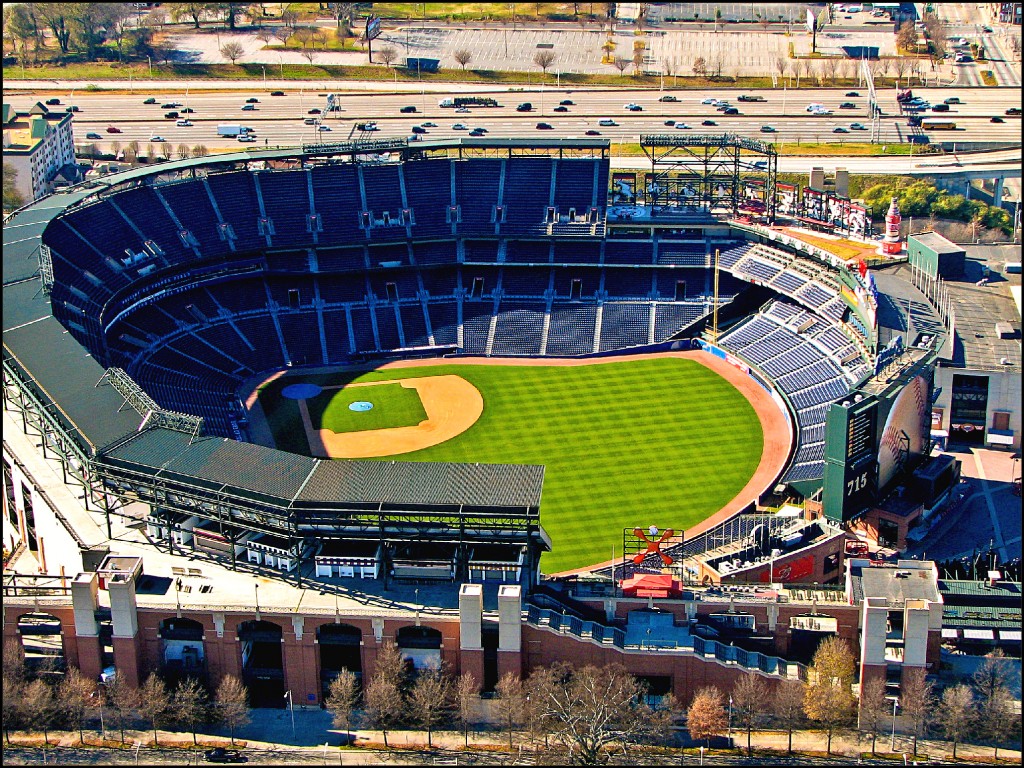 THE YANKEES DESTROYED THE BRAVES ON THE ROAD AT TURNER FIELD THIS WEEKEND.
SHIRLEY SIMMONS (1927–2015): Condolences to my long–time friendSteve Simmons — sports columnist at the Toronto Sun — who lost his Mom, Shirley, on Thursday after a courageous battle with cancer.Shirley Simmons lived to the ripe ol' age of 88 and enjoyed life with her late husband Jerry; her children Merle, Steve (Sheila), Tara (Jean–Jacques) and Jody (who predeceased her); grandchildren Lea, Josh, Gabriel, Camille, Matthew, Jeffrey and Michael; great–grandchildren Jordan, Benji, David, Yisrael, Esther and Mordechai. Now that's a family.
EMAIL: HOWARDLBERGER@GMAIL.COM
TWITTER: BERGER_BYTES
FACEBOOK: HOWARD BERGER [HUMBER COLLEGE]
LINKEDIN: HOWARD BERGER [BROADCAST MEDIA]