TORONTO (Jan. 10) — The Maple Leafs today claimed goalie Curtis McElhinney off waivers from the Columbus Blue Jackets. If you aren't rushing to put down a deposit on playoff tickets, you're likely not alone.
As I mentioned in my blog over the weekend, there is only one tenable circumstance that could thoroughly derail the 2016–17 season for the Blue and White: a long–term injury to — or burnout by — starting goalie Frederik Andersen. The friendly Dane has provided the Leafs all they need from a No. 1 stopper, yet he did look kind of pooped in two of his past three starts, allowing 11 goals in losses to Washington and Montreal — granted, clubs that can defeat most others in the National Hockey League.
Still, the Leafs will have to prey on more than just feeble opposition in order to end their decade–long playoff drought in a full, 82–game schedule… and to make any noise while in the Stanley Cup tournament. At the moment, this cannot be done without a healthy and reasonably–fresh Andersen. The club, from all appearances, is devoid of a reliable and/or established back–up. If Andersen gets hurt, or begins to show protracted signs of fatigue, a delightfully promising season could go up in smoke. What a shame that would be for the suddenly–buoyant and long–tormented fans of the club. Not to mention the youthful stars, on the ice, that may be authoring — far–sooner than expected — a meaningful playoff experience.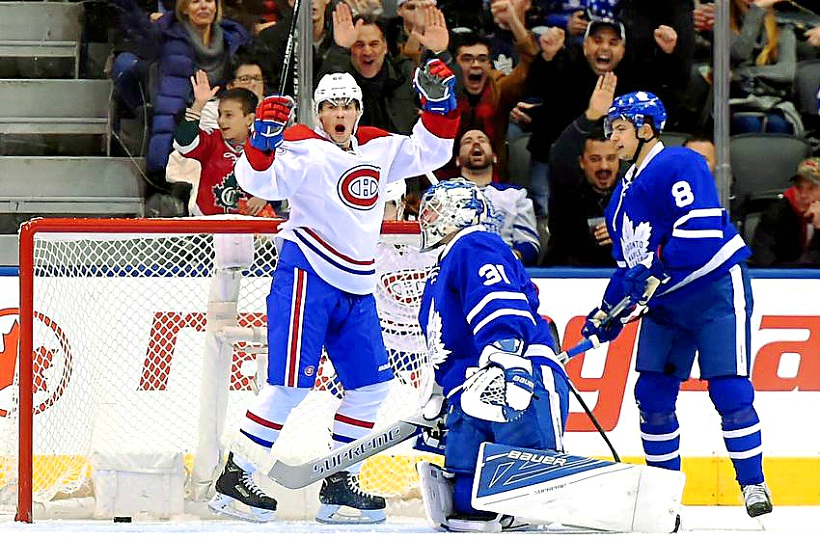 FREDERIK ANDERSEN LOOKED TIRED AGAINST MONTREAL ON SATURDAY AFTER PLAYING THREE GAMES IN FIVE NIGHTS AND STARTING IN CONSECUTIVE–NIGHT GAMES AGAINST THE DEVILS AND HABS. MIKE BABCOCK IS RIDING ANDERSEN HARD, PARTLY BECAUSE HE HAS NO CREDIBLE ALTERNATIVE. THE LEAFS NEED A RELIABLE BACK–UP GOALIE. DAN HAMILTON USA TODAY SPORTS
General manager Lou Lamoriello tried Jhonas Enroth as a back–up and it didn't work. He's got Antoine Bibeau, Garret Sparks, Karri Ramo and, now, McElhinney to deploy in the No. 2 hole. Bibeau has two games of NHL experience; Sparks was all over the map with a bad Leafs team in 17 appearances last year. Ramo is an injury–reclamation project after 159 games with Tampa Bay and Calgary (2.85 career GAA) between 2006–07 and last season. And, McElhinney, 33, is becoming a latter day Gary (Suitcase) Smith — now joining his sixth NHL team in 10 years (with prior stops in Calgary, Anaheim, Ottawa, Phoenix and Columbus).
This, about McElhinney, via email from Jeff Rimer, veteran TV voice of the Blue Jackets:
"For him to be effective, I believe he needs to play more. But, with [Sergei] Bobrovsky so good, it was hard for him to get into goal. He's a great guy; well–liked by his teammates. Was outstanding in a couple of games — at Arizona (Dec. 3, 3–2 SO win) and at home to Los Angeles (Dec. 20, 3–2 SO win, 44 saves). Tough night against the Rangers last Saturday (5–4 loss that ended the Blue Jackets' 16–game win streak; Rangers scored three unanswered goals in the third period; said coach John Tortorella afterward, "I don't want to put it all on [McElhinney], but we do need a couple of saves there"). With the condensed schedule and some quality kids in Cleveland (AHL) — plus the need to rest Bobrovsky more often — the Blue Jackets felt Anton Forsberg was an upgrade [on McElhinney]. He was outstanding while leading Cleveland to the Calder Cup (AHL title) last year."
Though McElhinney deserves a chance, it's difficult to fathom the Maple Leafs being comfortable with any of the aforementioned were Andersen to be lost for a prolonged stretch. Or, to play important games in the second half of the schedule while providing Andersen a reasonable break (by making 10–15 starts).
But, solving this problem is more difficult than pointing it out.
The Leafs can go in any of three directions:
• Keep fingers crossed that Andersen will avoid injury and burnout down the stretch while playing close to 70 games. Or, hope that McElhinney can step in competently… and somewhat frequently.
• Look elsewhere for a bargain. The New York Islanders are underachieving this season, largely because of goaltending flux. Veteran Jaroslav Halak cleared waivers last month and was assigned to Bridgeport of the AHL. Thomas Greiss is currently No. 1, backed up by minor–leaguer Jean–Francois Berube. The Islanders' future between the pipes is Ilya Sorokin — chosen 78th overall in the 2014 NHL draft and burning it up this season with CSKA Moscow of the Kontinental Hockey League (20–5–6, 1.55 GAA, .930 PCT). Greiss would be an upgrade for the Leafs. His cap–hit is a measly $1.5 million and his contract ends after this season.

THOMAS GREISS IS  CURRENTLY NO. 1 IN BROOKLYN. BUT, PERHAPS NOT FOR LONG. NEWSDAY PHOTO
• Get bold and creative by landing a 1–A between the pipes to spell Andersen more often. This would require shedding salary — perhaps that of James van Riemsdyk, who can become an unrestricted free agent after next season (though I would think twice, and hard, before unloading JVR). It may also necessitate dealing a prospect, of which the Leafs appear to have several given the recent World Junior Hockey Championships (Jeremy Bracco, Joseph Woll of the victorious U.S. team). Candidates in this realm would be Petr Mrazek (Detroit), Cam Ward (Carolina), Ben Bishop (Tampa Bay) and, perhaps, Mike Smith (Arizona).
Ward ($3.3 million cap–hit) and Mrazek ($4 million) each have one year after this remaining on their contracts. A Stanley Cup winner in 2006, Ward was given a 15–team no–trade clause by the Hurricanes; I don't know if Toronto is on the forbidden list, or whether he'd waive such a restriction. Bishop was nearly dealt to Calgary last summer and is currently recovering from a leg/groin injury sustained against Detroit on Dec. 20. According to missives out of Tampa, he is scheduled to return in the middle of this month. During the past three seasons, Bishop was among the busiest and best NHL goalies — compiling a 112–48–16 record for T–Bay and a sparkling 2.06 GAA last year. Nonetheless, some in Tampa believe 22–year–old Andrei Vasilevskiy should continue in the No. 1 role. Bishop, 30, is slated to become an unrestricted free agent in the summer and has a cap–hit of $5.95 million. Smith would need to waive a no–trade clause with struggling Arizona; he has two years left on a pact that carries a hefty $5.667 cap–hit.
Acquiring one of the above — though variably complicated — would provide the Maple Leafs goaltending depth that could stand up against any in the league. And, instantly bolster the club's potential.
All we know for certain, right now, is that Mike Babcock doesn't have a credible alternative to Andersen. And that Andersen is showing signs of fatigue prior to the half–season mark, after appearing in 33 of the Leafs' first 39 games. Good help is available. It will be intriguing to watch how Lamoriello handles the situation.
THE LEAFS OF MY YOUTH
I still have warm and wonderful memories of sending autographed–picture requests to 60 Carlton St. (the address of Maple Leaf Gardens) during my grade–school years. These were returned to me during the 1969–70 and 1970–71 NHL seasons. They are among my most coveted and sentimental possessions: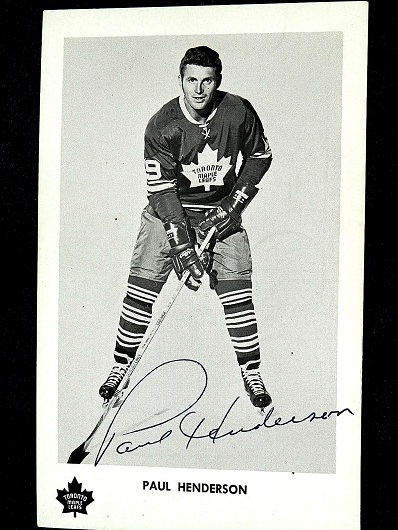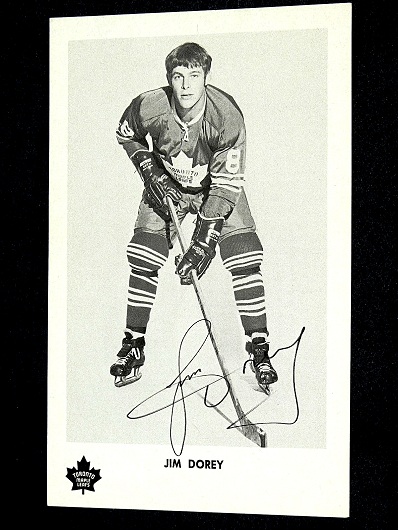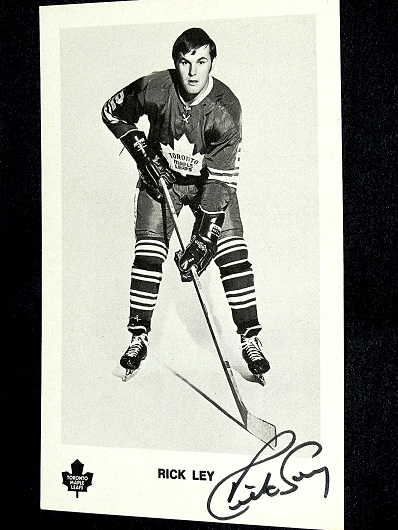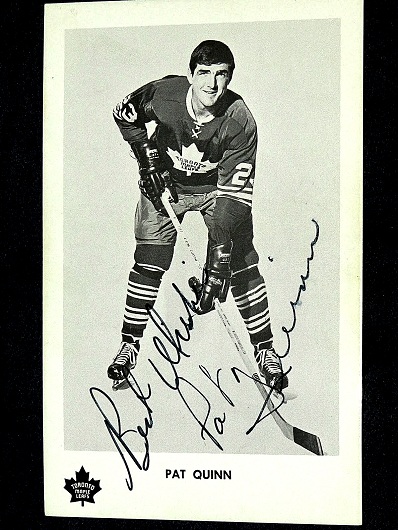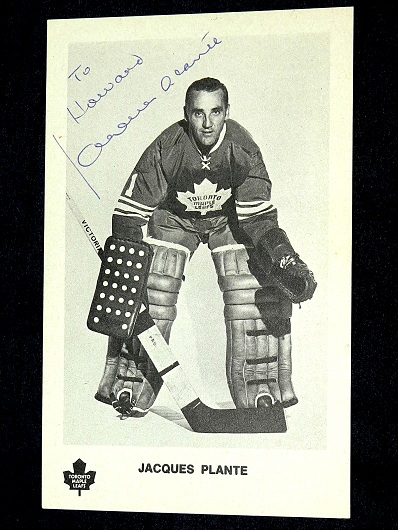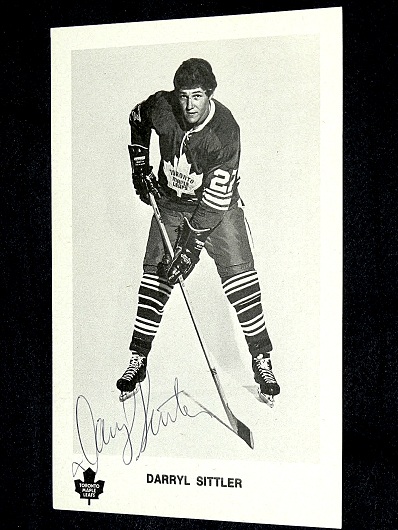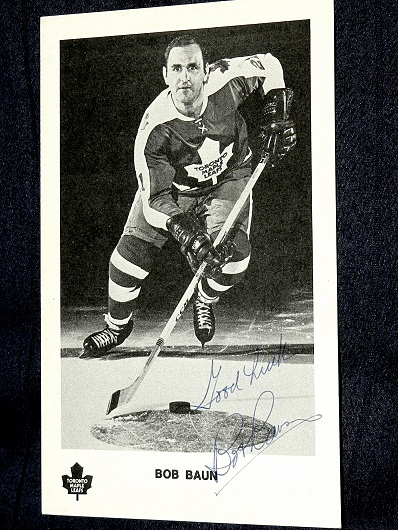 EMAIL: HOWARDLBERGER@GMAL.COM