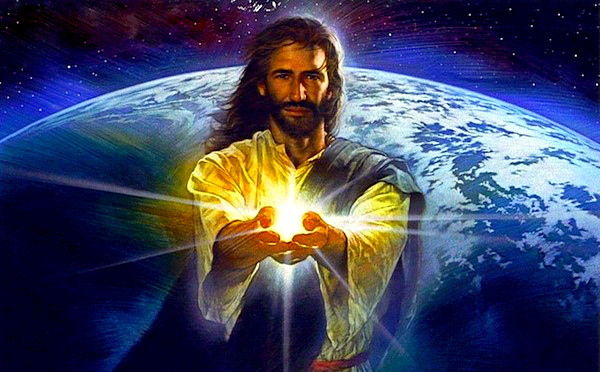 TORONTO (Feb. 6) — It's difficult to believe that at the turn of the century — which was 17 years ago, but feels more recent — the city of Boston was a professional sports laughingstock:
• In football, the New England Patriots had been to two of the first 31 Super Bowl games, losing to Chicago (after the 1985 season) and Green Bay (after 1996) by a combined score of 81–31.
• In hockey, the Boston Bruins were in the midst of a 28–year Stanley Cup drought, dating to 1971–72.
• In basketball, the Boston Celtics — dominant like no team in professional sports history between 1959 and 1969, winning 10 championships in 11 seasons — had not prevailed in 13 years.
• And, in baseball, the Red Sox owned an 82–year World Series drought.
To summarize, Boston had been shut out since 1987, with only the Celtics winning since 1972.
In 2001, however, the good Lord came to town. Choose your maker; it is irrelevant. Divine intervention settled in the land of Paul Revere, tea parties and massacres. And, there He remains, today.
No team wins a championship the way the Patriots did on Sunday night without holy intercession. Of course Tom Brady is the best quarterback to ever play the game. He and Michael Jordan are the greatest pro athletes of my life with respect to big–time performance. Still, only an act of God (where are you, Leo Cahill?) could enable a football team to rebound from a 25–point deficit in the third quarter… and would, particularly, allow such a catch as that made by Julian Edelman on New England's second–last touchdown drive in regulation. That Edelman could reach back in a scrum of three Atlanta players; almost–blindly stretch out his arms, and have the ball settle into his hands on top of a defender's leg (therefore not touching the turf)… well, again, pick your own denomination. The holiest alliance of all time was at work.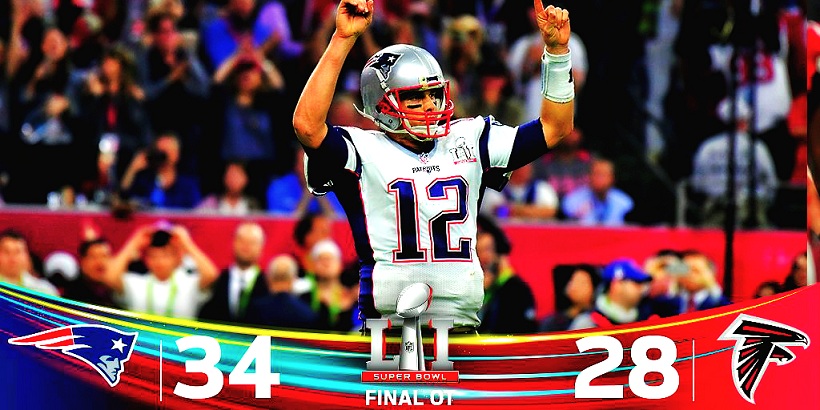 LOS ANGELES TIMES IMAGE
I watched the game with my aunt and uncle and said to them — prior to overtime — "why even have a coin–flip (for first ball possession)?" New England called "heads". Of course, it was "heads".
And, less than five minutes of real–time later came yet another Vince Lombardi Trophy.
The first–ever overtime victory, and easily the biggest comeback in Super Bowl history (dating to January 1967) gifted Boston and its surrounding territory a tenth professional sports title in 16 years. Remember, the city had only one championship in 13 years when Dec. 31, 1999 became Jan. 1, 2000. The Patriots are the fourth team to win five Super Bowls, second only to six by the Pittsburgh Steelers. The Celtics beat the Los Angeles Lakers in six games to capture the NBA title in 2008. The Bruins prevailed over Vancouver in a thrilling, seven–game series to win the 2011 Stanley Cup. And, even the desolate, Godforsaken Red Sox reincarnated and won the World Series three times in 10 years beginning in 2004.
Remember New England's fourth Super Bowl victory, two years ago this week over Seattle? Against which other team (and city) would a coach try to pass for the winning touchdown near the goal–line with three chances to score along the ground in the dying seconds… and Marshawn Lynch awaiting the ball, if necessary, on each occasion? Instead, Russell Wilson fired a dart into the hands of Patriots' defender Malcolm Butler. No team could forestall such imminent death on its own. A higher power had to be at work.
The 2004 Red Sox were undoubtedly about to extend Boston's World Series famine to 86 years — trailing the New York Yankees 3–0 for the American League championship after a 19–8 humiliation at Fenway Park on Oct. 16. Four nights later, the team with the second–longest drought (to the Chicago Cubs) celebrated the first–ever four–game comeback in a best–of–seven baseball round. Boston went on to an anticlimactic sweep of St. Louis in the World Series. Eighty–six–year dearth… over (and we won't even get into the miracles and machinations that led to Boston rebounding against the Yankees; Google "2004 ALCS" for the details).
And, while you're at it, Google "Tom Brady" to either discover, or refresh memory, about how he became New England's starting quarterback in the second game of the 2001 NFL season. The story involves Drew Bledsoe and a sheared blood–vessel — nearly fatal — sustained against the New York Jets. Coming out of Michigan and lightly regarded as a sixth–round draft choice in 2000, Brady's nonpareil career started by accident. To this day, one can barely imagine what might have been if Bledsoe had remained healthy.
So, if you're a sports fan and you wish to truly feel the Lord's presence, do as song–writer Dave Loggins suggested back in 1974: "Please Come to Boston." It is that simple.
EMAIL: HOWARDLBERGER@GMAIL.COM