TORONTO (Feb. 16) — A Western Conference executive in the National Hockey League told me today that he doesn't expect the Toronto Maple Leafs to be particularly active before the Mar. 1 trade deadline.
"I'm fairly certain that Lou [Lamoriello] will stay with the program and only make a trade that will help the Leafs in the long run," said the executive. "With the team showing improvement, he'll likely be tempted by offers for immediate help, but I don't think he'll bite. Lou has been around the league forever and he understands the blueprint that Toronto is building upon. I don't think he believes the club is ready for an over–the–top player move. That's my sense, anyhow. Obviously, time will tell whether or not I'm correct."
Such a plan would preclude, for example, any serious overture to St. Louis for pending free agent Kevin Shattenkirk. The executive, however, does feel Lamoriello is open to potentially trading such veteran players as James van Riemsdyk, Tyler Bozak and Jake Gardiner. "These would be difficult moves because the Leafs are contending to make the playoffs," he said. "But, I think Lou is still looking beyond this season. He could choose to acquire more draft picks and prospects; particularly if he can ease his [salary]–cap situation. This type of maneuvering, as you know, can also be done in the summer, without the immediacy and emphasis of the trade deadline. So, I don't think Lou will feel pressure to make a significant deal before Mar. 1."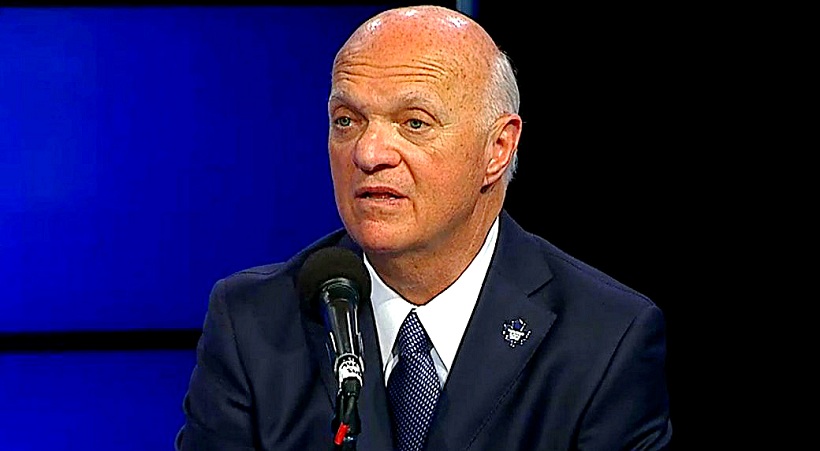 TORONTO MAPLE LEAFS GENERAL MANAGER LOU LAMORIELLO. SPORTSNET IMAGE
A year ago, as the Leafs were plummeting toward the NHL basement, Lamoriello did much of his work before the Feb. 28 trade embargo. On Feb. 9, he executed the multi–player swap with Ottawa that freed the club of Dion Phaneuf's $7–million contract. He later (Feb. 21) dealt forward Shawn Matthias to Colorado for Colin Smith and a fourth–round pick in last year's draft. The following day (Feb. 22) brought second–round picks in 2017 and 2018 from San Jose for defenseman Roman Polak and forward Nick Spaling (Polak re–signed as a free agent in the summer). Closer to the deadline came two more deals: James Reimer and Jeremy Morin to the Sharks for Ben Smith, Alex Stalock and a conditional fourth–round pick in 2018; then Connor Carrick, Brooks Laich and a second–round pick from Washington for Daniel Winnick and Anaheim's fifth–round selection in 2016. Carrick has appeared in 52 games with Toronto this season; Smith in 32.
With an influx of youth and scoring ability, the Leafs have made big strides through the first two–thirds of the current schedule. Auston Matthews and Mitch Marner are seriously challenging for the Calder Trophy as NHL rookie–of–the–year and the club — with 63 points in 56 games — is only six points shy of its 82–game total from last season. Marner sustained an apparent shoulder injury during Wednesday night's 5–2 loss at Columbus and will undergo Magnetic Resonance Imaging [an MRI] to determine the extent of damage. Any long–term disability for the NHL's rookie scoring leader might impact the Leaf playoff hopes. Otherwise, such improvement could prompt a general manager to trade for immediate help. But, the NHL exec I spoke with doesn't believe Lamoriello will take such a route — irrespective of Marner's health.
"Frankly, I'd be shocked if Lou traded any of his young players or prospects," he said. "But, much–less shocked if a veteran or two is cleared out — at the deadline or in the summer. We shall see."
50 YEARS AGO (LAST NIGHT)
I still have the program from my second–ever NHL game — one–half century ago last night at Maple Leaf Gardens. The Leafs pounded the New York Rangers, 6–0, in a 27–save shutout by Johnny Bower. It was nearly 2½ months after my first NHL game: Detroit at Toronto (Saturday, Dec. 3, 1966). This, of course, was the season in which the Maple Leafs last won the Stanley Cup. Bobby Orr was a prized rookie with the Boston Bruins and the league was preparing to add six teams in the Great Expansion of 1967–68. It was also Canada's centennial year. Here are contents of the MLG program from Feb. 15, 1967: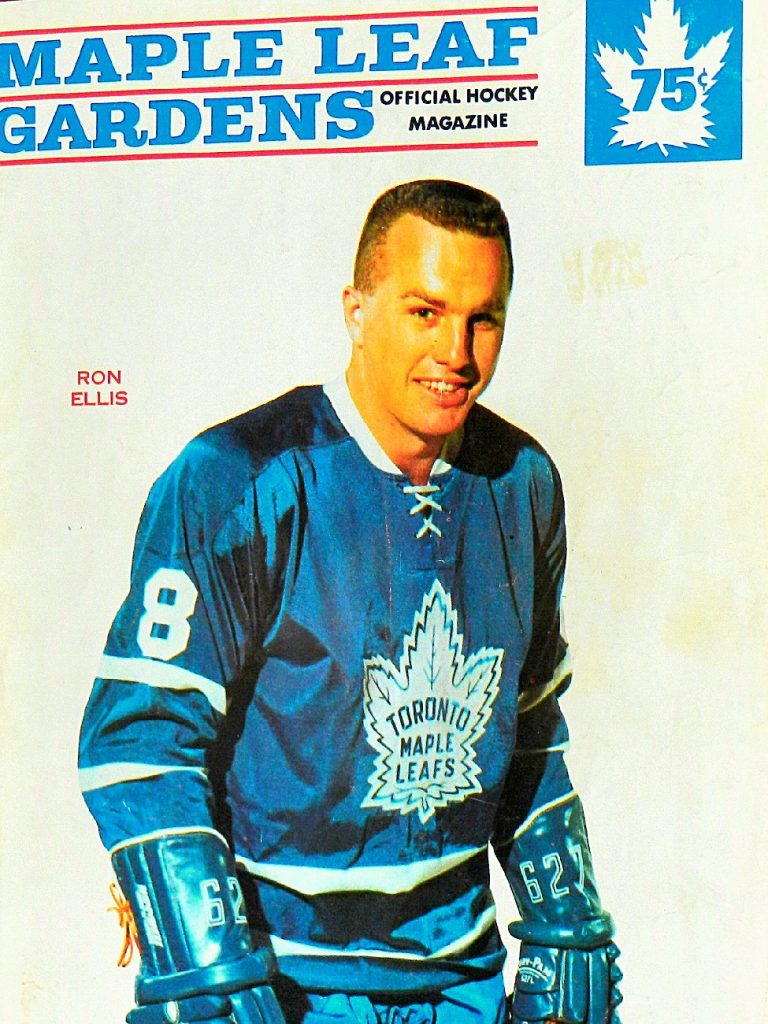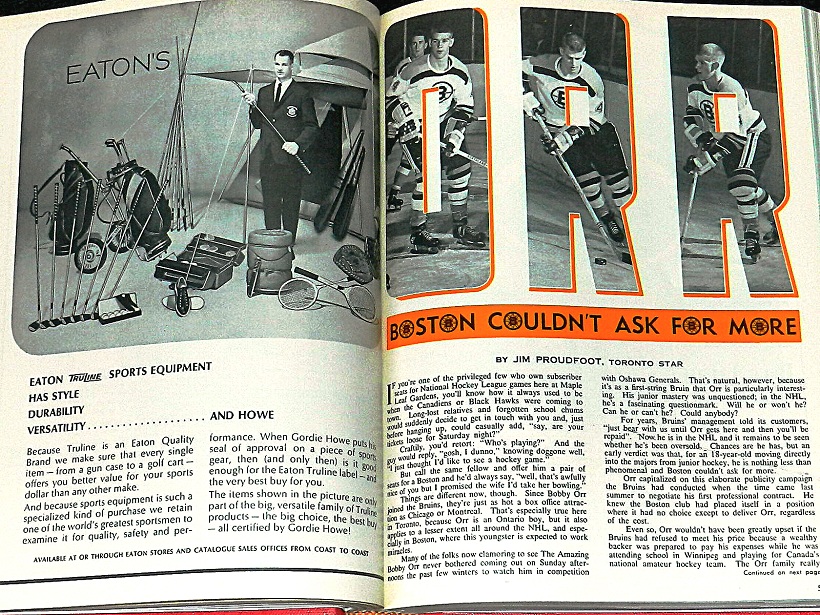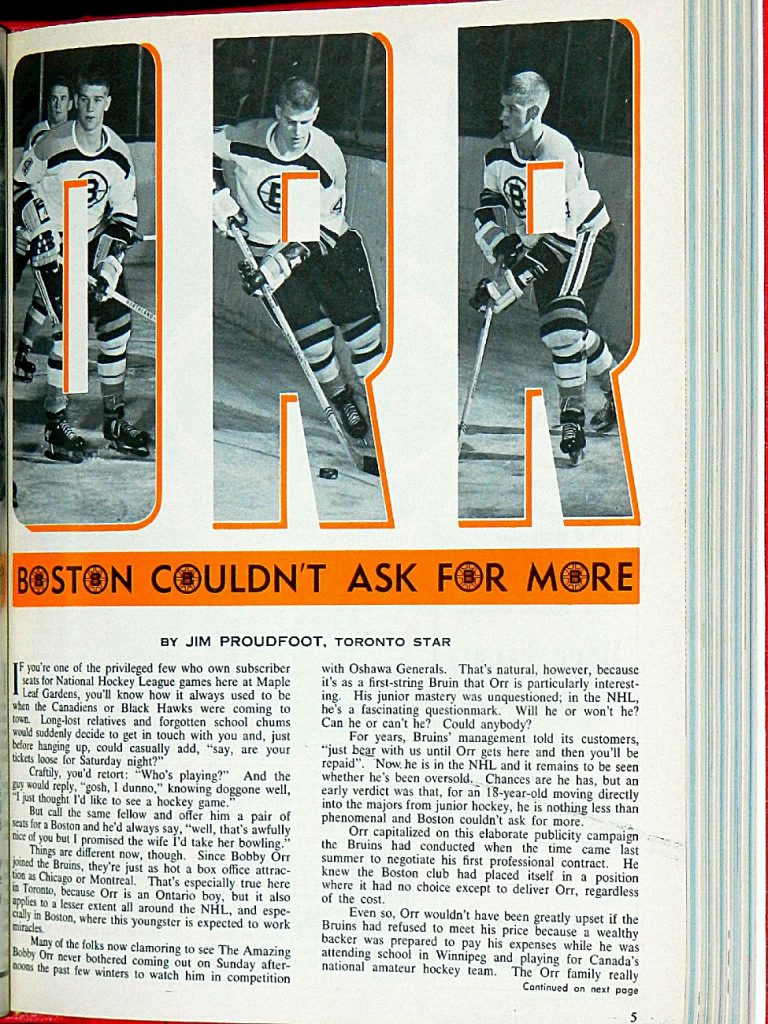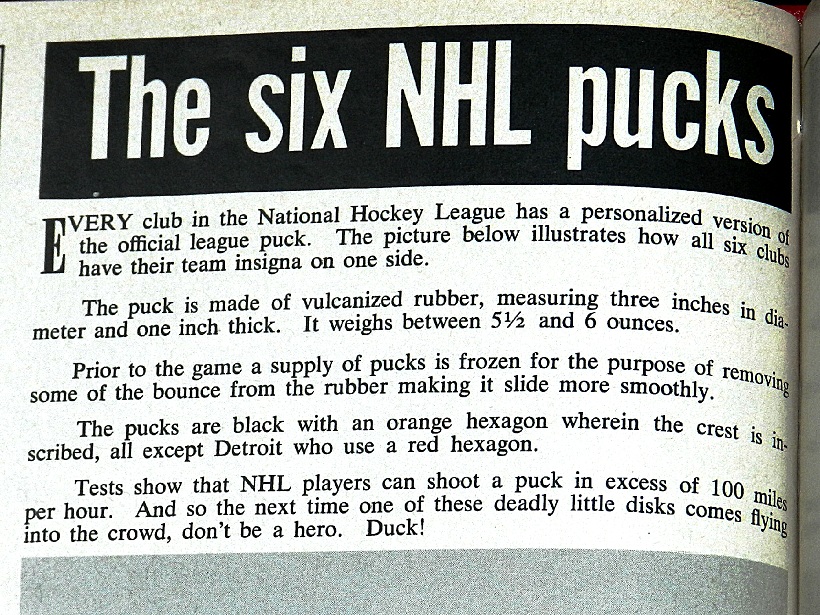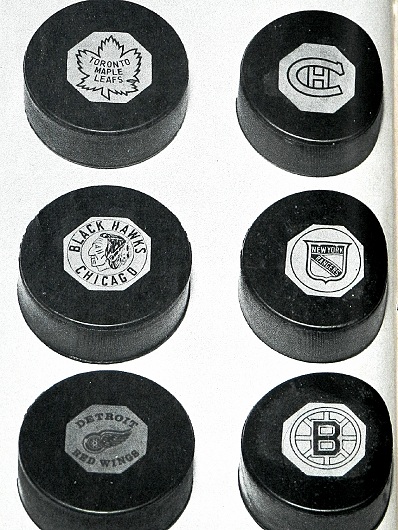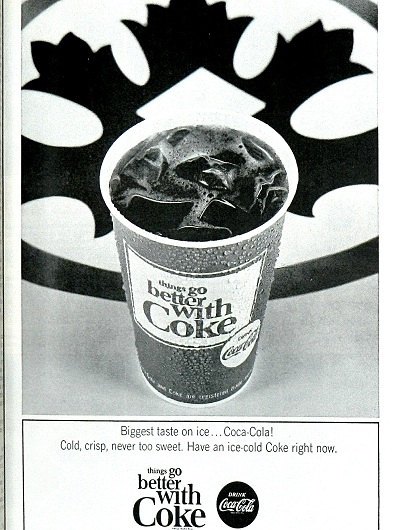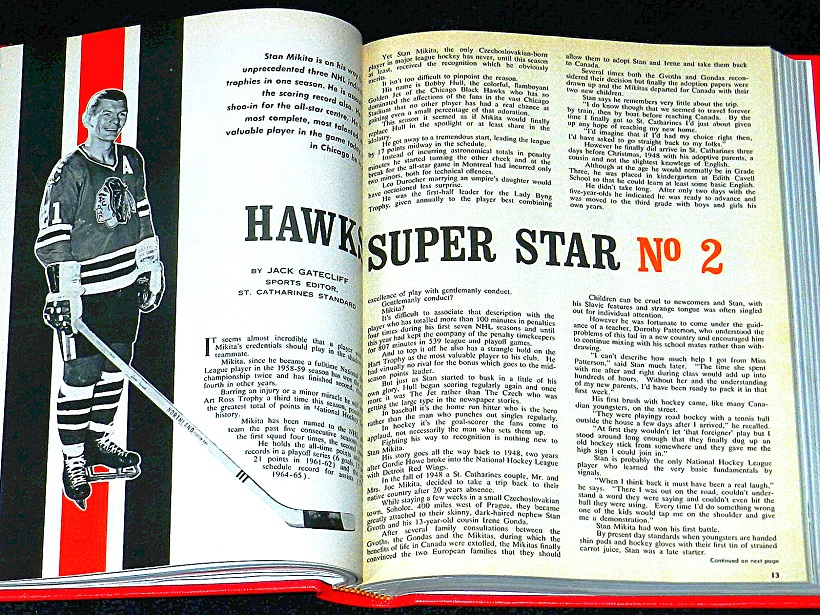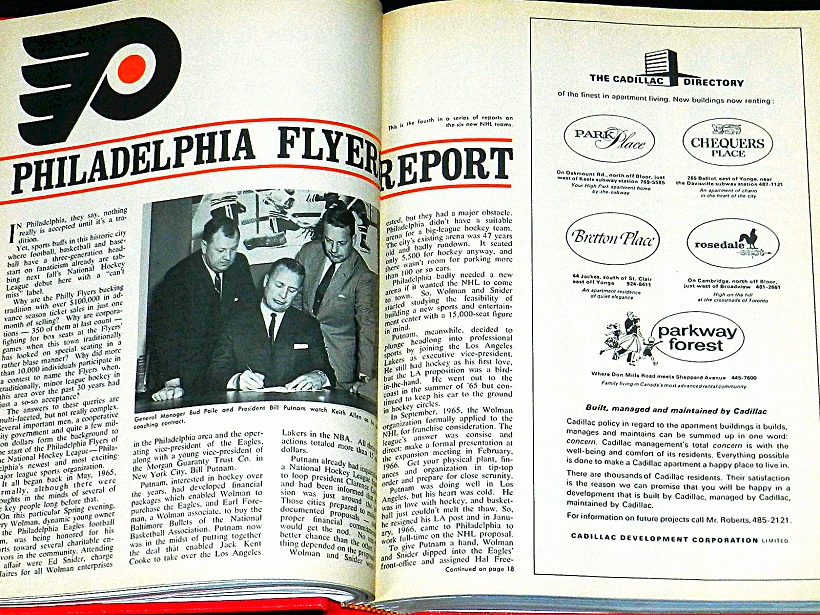 PHILADELPHIA WAS AMONG THE EXPANSION TEAMS PREPARING FOR 1967–68.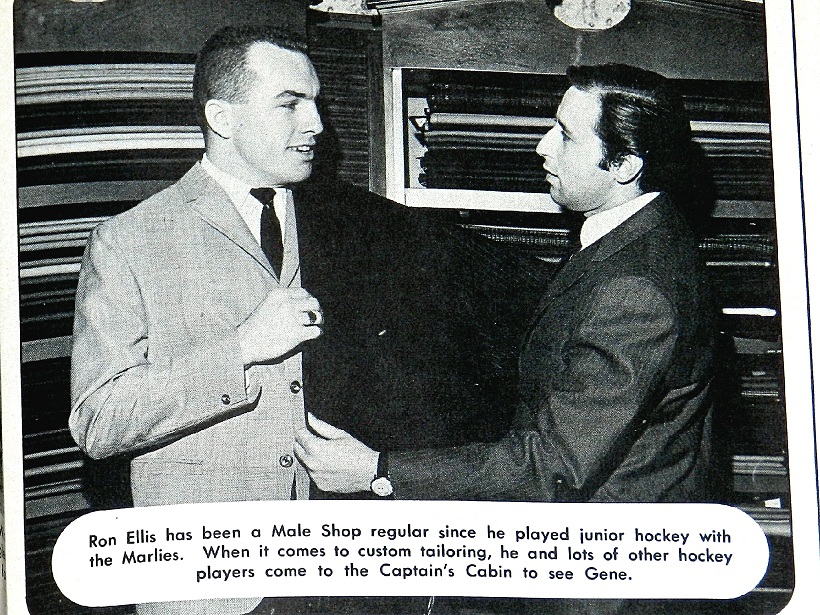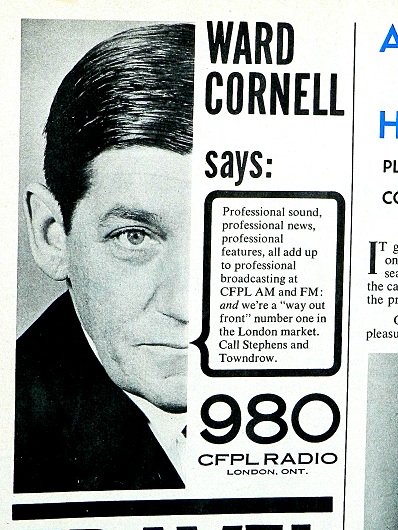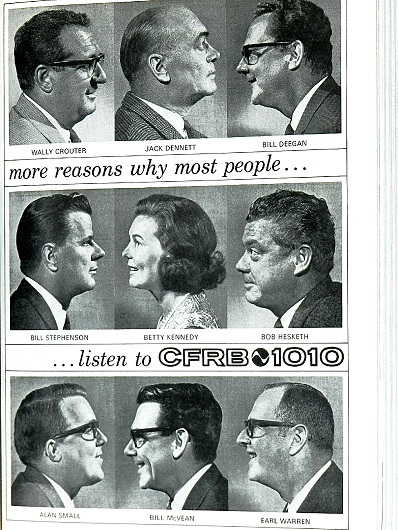 WARD CORNELL WAS STILL HOSTING INTERMISSIONS ON HOCKEY NIGHT IN CANADA.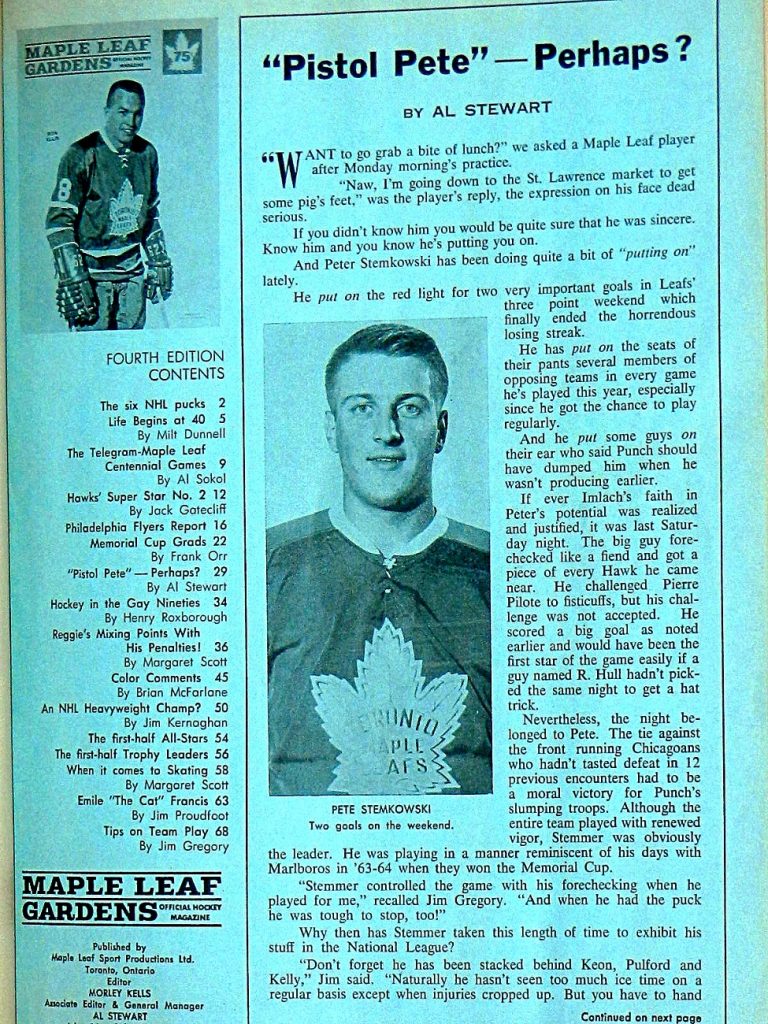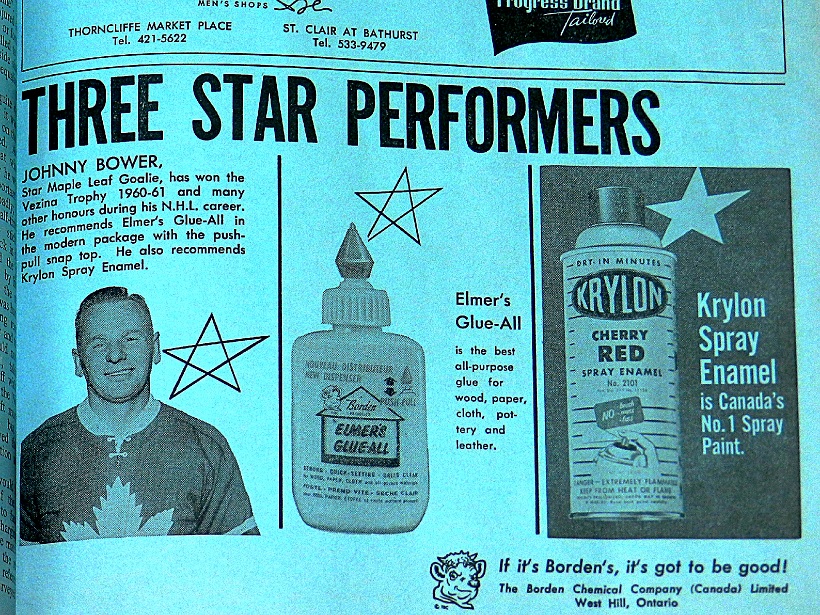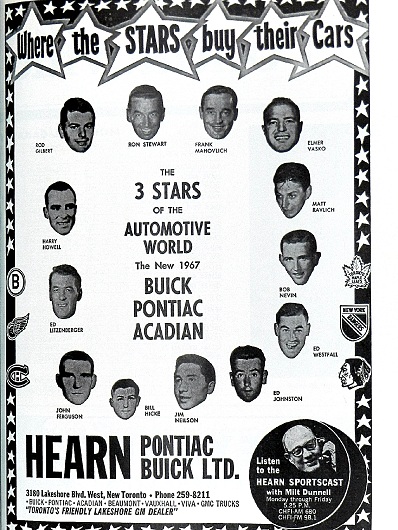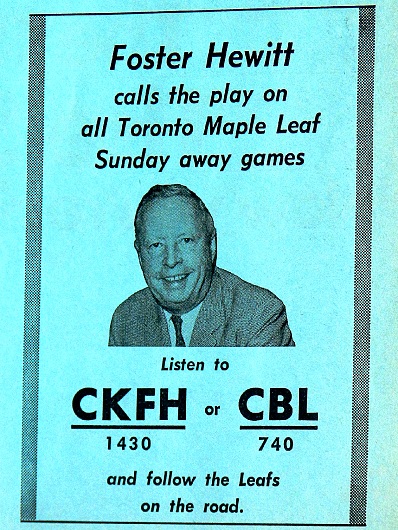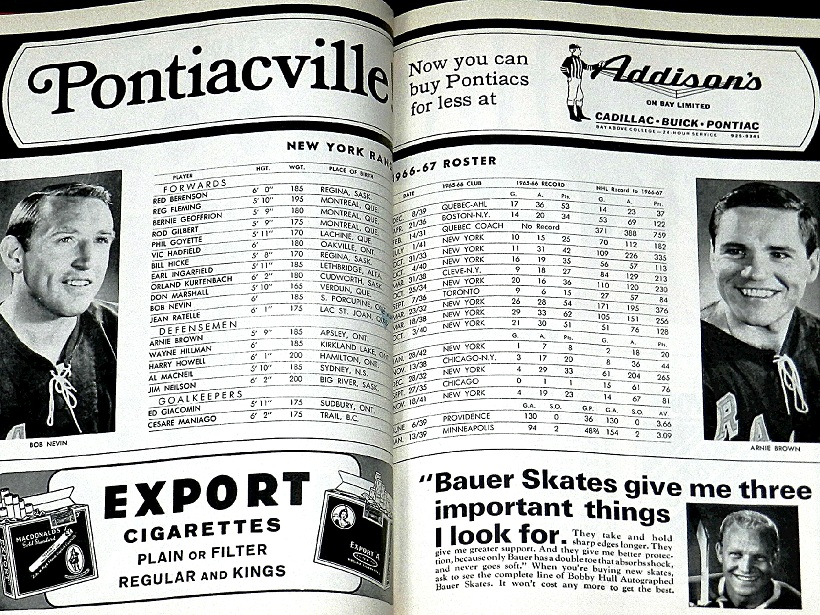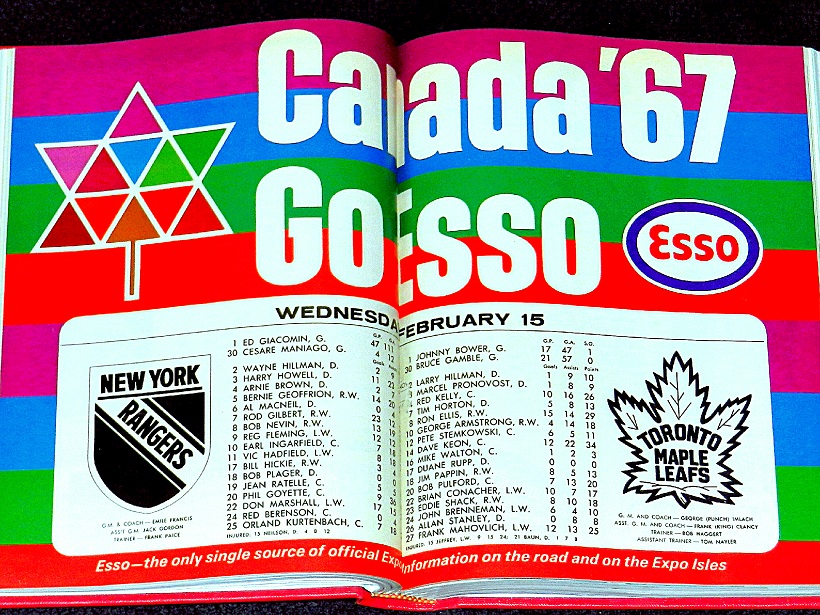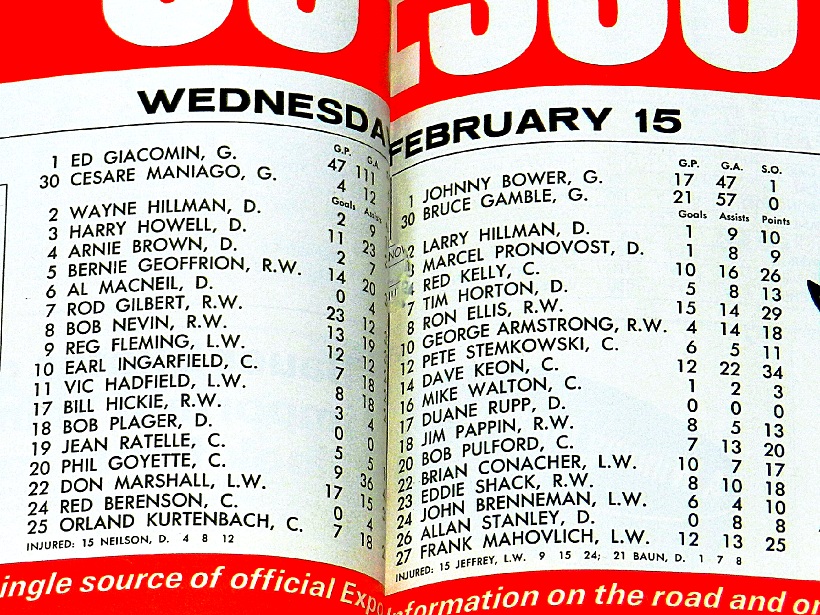 AMONG THE PLAYERS FROM THAT NIGHT'S GAME, THOSE NOW DECEASED ARE BRUCE GAMBLE, MARCEL PRONOVOST, TIM HORTON, ALLAN STANLEY (TORONTO); WAYNE HILLMAN, BERNIE GEOFFRION, REG FLEMING, BILL HICKE (NEW YORK).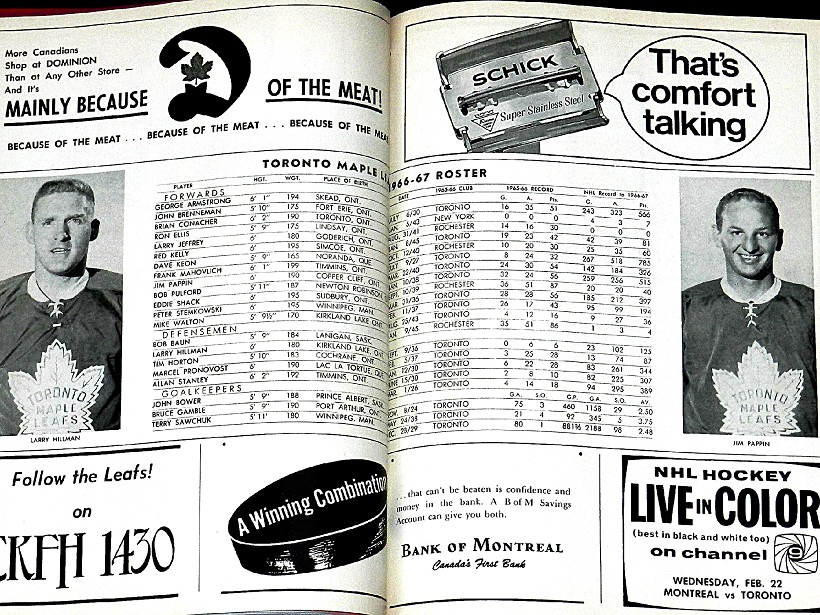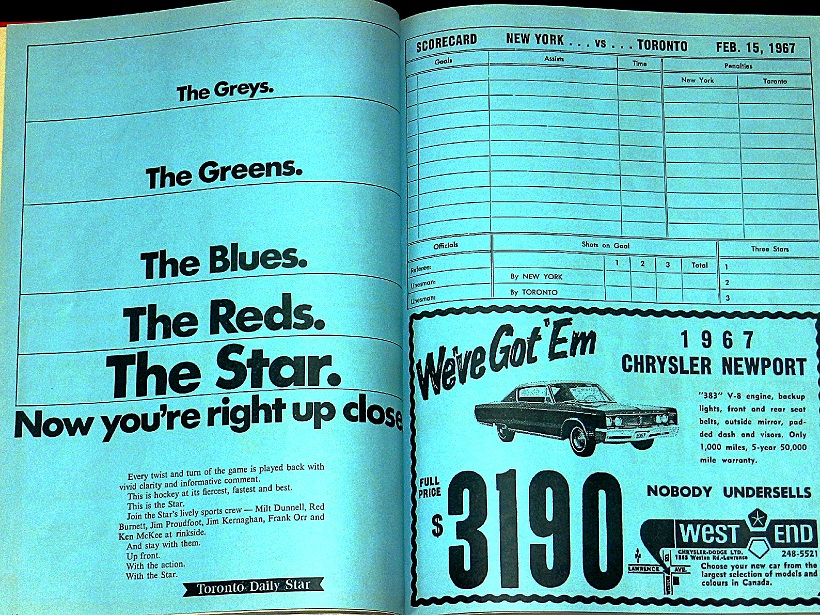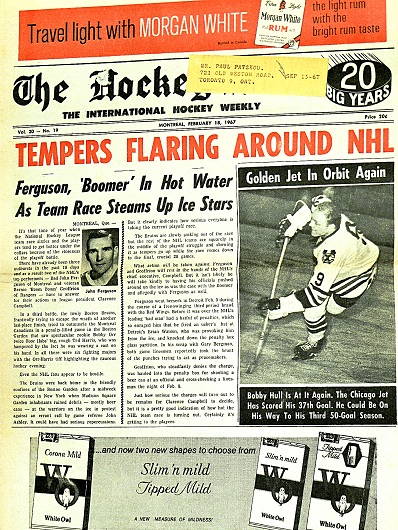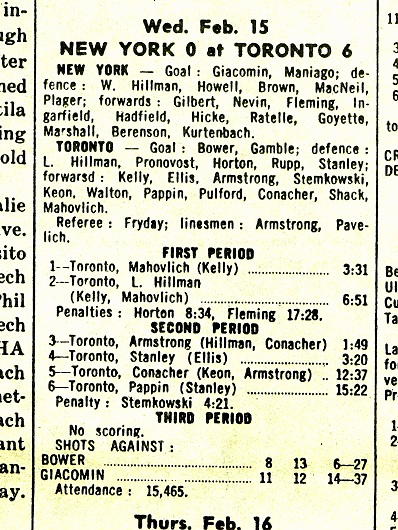 GAME SUMMARY FROM THE HOCKEY NEWS.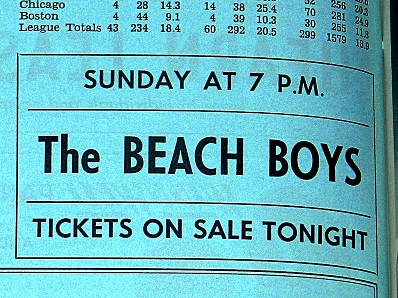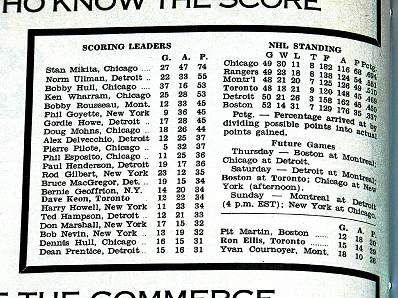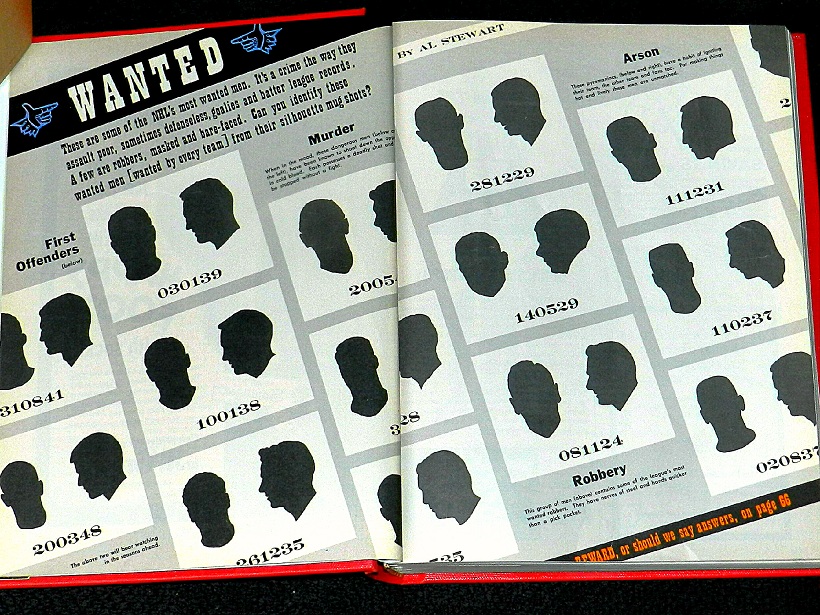 IN THE PRE–HELMET, PRE–GOALIE MASK ERA OF THE SIX–TEAM NHL, PLAYERS WERE INSTANTLY RECOGNIZABLE. THIS SILHOUETTE–QUIZ APPEARED IN THE MLG PROGRAM THROUGHOUT THE 1966–67 SEASON. HOW MANY OF YOU OLDSTERS CAN STILL ACE IT (ANSWERS ARE AT BOTTOM OF PAGE)?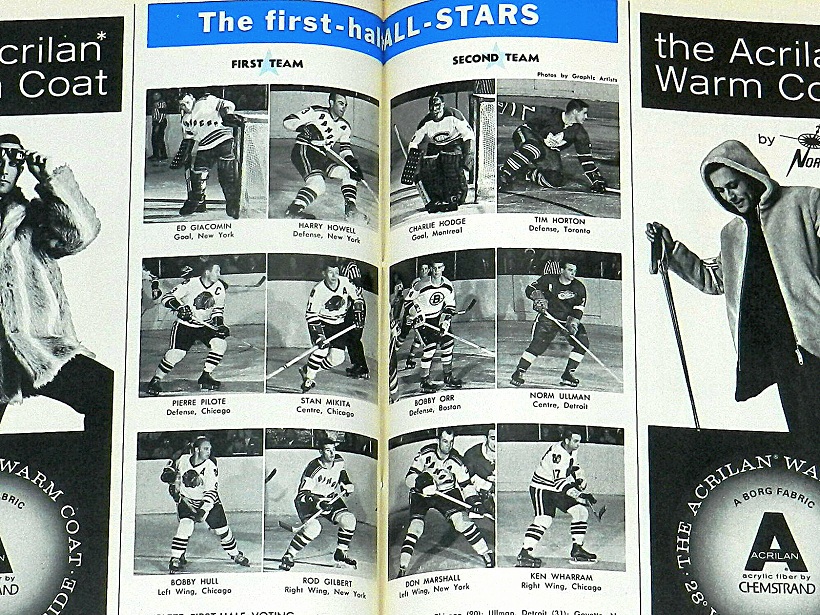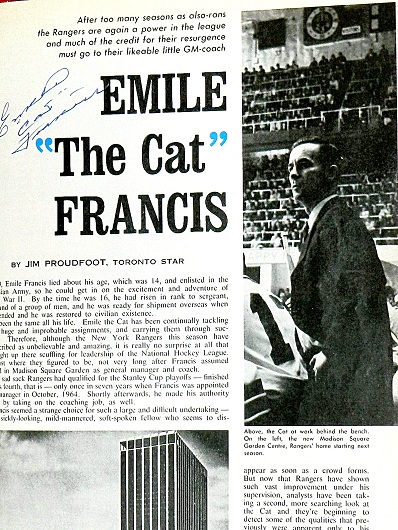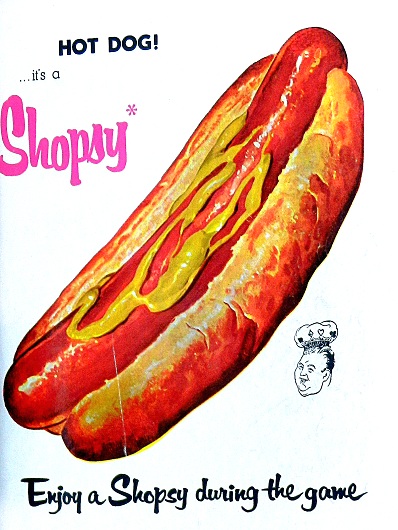 THIS PHOTO OF RANGERS COACH EMILE FRANCIS STANDING BEHIND THE VISITORS' BENCH AT MAPLE LEAF GARDENS IS RATHER UNIQUE, AS IT SHOWS ONE OF THE OLD OUT–OF–TOWN SCORE CLOCKS SITUATED ABOVE THE NORTH–MEZZANINE BLUES. THE MEZZANINE BALCONIES AT EACH END OF THE ARENA HAD JUST BEEN ADDED FOR THE '66–67 SEASON.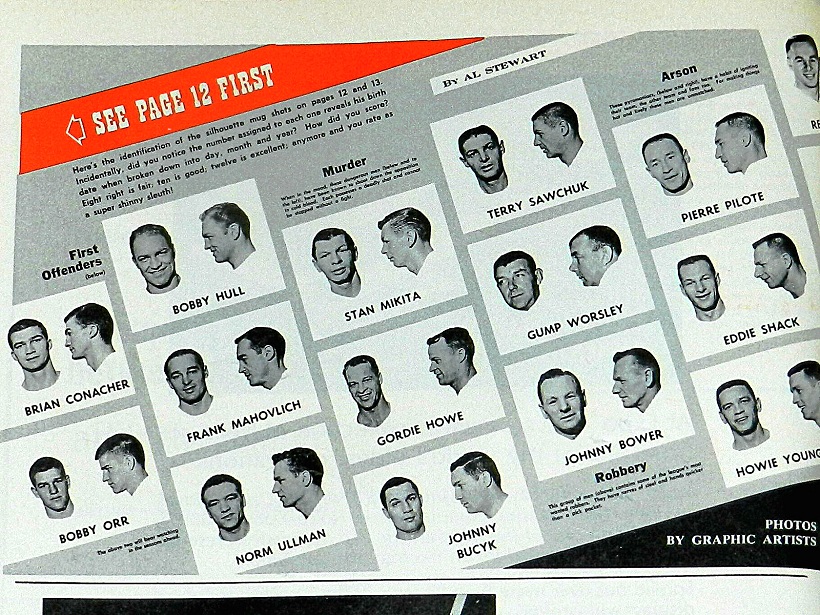 EMAIL: HOWARDLBERGER@GMAIL.COM