TORONTO (Feb. 27) — So, here's one for the centennial anniversary book: Brian Boyle, acquired today from Tampa Bay as a deadline rental, becomes the tallest forward in the history of the Toronto Maple Leafs. At 6–foot–7, Boyle equals the club record established by defenseman Chris McAllister in 1998–99 and equaled by blue–liner Hal Gill in 2006–07 and 2007–08. Might this trade take on added significance? Only time will tell.
For certain, it isn't a game–changer.
At 32, Boyle will soon enter the twilight of his decade–long career in the National Hockey League. He had 13 goals in 54 games with the surprisingly–awful Lightning (three on the powerplay) and was a respectable plus–five at even–strength. He does, however, possess invaluable playoff experience, having appeared in 67 games the past three years. Boyle helped the New York Rangers reach the Stanley Cup final in 2014 and did the same for Tampa Bay in 2015 after signing as an unrestricted free agent. Both teams were defeated (the Rangers by Los Angeles; the Lightning by Chicago), but obtaining a player with big–game minutes, late into the spring, provides the Leafs a nifty asset (Boyle will join the club in San Jose).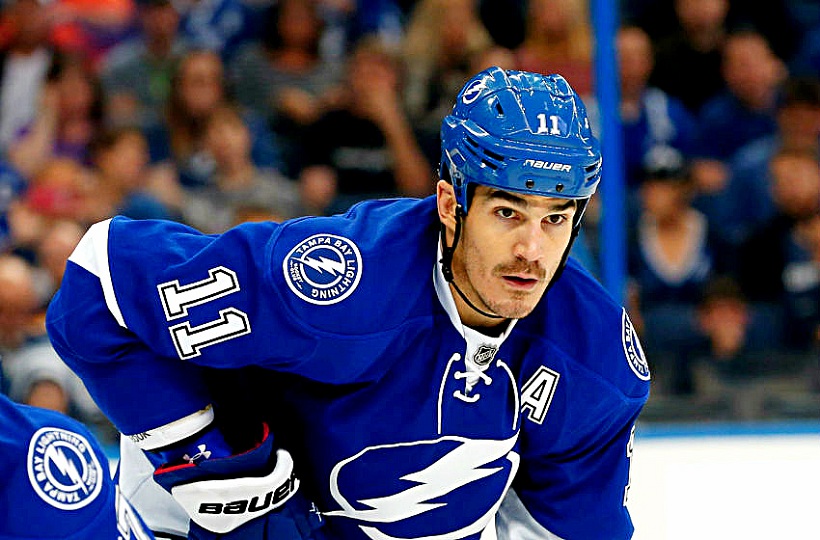 NEW TORONTO MAPLE LEAFS CENTER, BRIAN BOYLE. KIM CLEMENT USA TODAY SPORTS
Moreover, Boyle is a center–man and a playoff–contending team cannot have undue depth up the middle. Ben Smith and Frederik Gauthier looked out of place during Saturday night's overtime loss to the Canadiens at the Air Canada Centre. Smith had a miserable night in the faceoff circle. Tyler Bozak, Toronto's best face–off performer (56% this season), sat out with an infected hand… and the Leafs missed him too much. Boyle has a 53% mark on draws this season and will give the Blue and White a boost in that critical area. He effectively replaces Gauthier as the club's No. 4 pivot, behind Auston Matthews, Nazem Kadri and Bozak.
To acquire Boyle, general manager Lou Lamoriello gave up minor–league forward Byron Froese and a second–round draft pick this June. Hardly a ransom. And, here's betting that Lou recoups the pick in another fairly minor transaction before Wednesday's NHL trade deadline. If not, then prior to the draft.
EMAIL: HOWARDLBERGER@GMAIL.COM