TORONTO (Feb. 22) — Yes, Tuesday night's free–for–all at the Air Canada Centre provided wonderful entertainment for those in attendance and many others watching on TSN. Jake Gardiner scored in overtime to give the Maple Leafs a 5–4 victory over the Winnipeg Jets in a fluctuating affair with no defensive acumen.
Mike Babcock and Paul Maurice — the respective coaches — likely had stomach cramps.
And it brought to light, for the millionth time in this corner, just how shorthanded the Leafs remain without a defenseman capable of dictating tempo. Given there are perhaps a dozen–such commodities in the entire National Hockey League, the Leafs are not alone in their deficit. But, neither will the Stanley Cup arrive anywhere near this shore until a reasonable facsimile is unearthed. Improved in so many areas, the Toronto club can neither slow nor hasten a match from the defensive zone. This was evident when Winnipeg twice regained the second–period lead in the immediate moments after a Leafs score. Coaches routinely pontificate about the relevance of an after–goal shift, and wouldn't it be handy were Babcock able to tap the shoulder of Erik Karlsson, Victor Hedman, Duncan Keith, Brent Burns or Drew Doughty in that situation?
As he did with the unparalleled Nicklas Lidstrom in Detroit for seven productive years.
Now, again, the caveat: Not every club with a Norris Trophy type wins the Stanley Cup. Otherwise, as mentioned, there would be a dozen champions each spring. But, virtually every Stanley Cup team in the post–expansion NHL has featured at least one Hall–of–Fame candidate on the blue line. For posterity, let's roll off the names yet again: Bobby Orr. Larry Robinson. Serge Savard. Guy Lapointe. Denis Potvin. Paul Coffey. Al MacInnis. Larry Murphy. Scott Stevens. Scott Niedermayer. Rob Blake. Nick Lidstrom. Raymond Bourque. Chris Pronger. Kris Letang. Duncan Keith. Zdeno Chara. Drew Doughty. Defensemen largely responsible for 39 of the 46 Stanley Cup titles since 1970 (or 84.8 percent). In other words: Mandatory.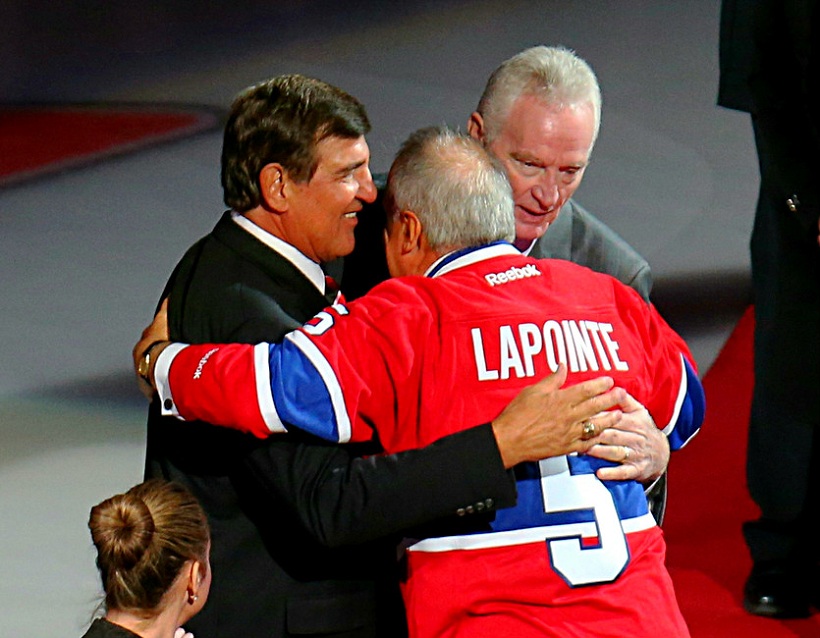 SERGE SAVARD (BLACK SUIT) AND LARRY ROBINSON EMBRACE FORMER MONTREAL TEAMMATE GUY LAPOINTE DURING HIS JERSEY–RETIREMENT CEREMONY AT THE BELL CENTRE ON NOV. 8, 2014. THE TRIO OF DEFENSEMEN COMBINED TO WIN 19 STANLEY CUP RINGS WITH THE CANADIENS.
When posing, on social media, the question of what to do, Toronto hockey fans implore patience. Which is sensible, in theory. With respect, however, to practicality, the Leafs haven't had a Norris Trophy candidate since Borje Salming 40 years ago. And, gifted as they are, neither Auston Matthews nor Mitch Marner will wear blue and white into their 60's. Salming was acquired as a free agent from Sweden. Since the advent of the universal entry draft in 1970, the Maple Leafs have developed all of two Norris candidates: Ian Turnbull (15th overall in 1973) and Tomas Kaberle (a fluky 204th overall in 1996). They missed badly with Jim Benning in 1981 (6th overall; Al MacInnis was still available) and Gary Nylund in 1982 (3rd overall; Scott Stevens and Phil Housley went soon–after). Al Iafrate (4th overall in 1984) may have been as talented as Salming and Turnbull, but his raw ability was never properly harnessed. Drake Berehowsky, Kenny Jonsson, Jeff Ware (my Lord!), Carlo Colaiacovo and Luke Schenn are other blue–liners taken by Toronto in the first round that failed to pan out. Morgan Rielly is the lone pick of sustenance and value since Kaberle more than 20 years ago.
So, patience sounds wonderful. It just hasn't yielded anything prime for the Leafs since 1973.
Right now, and as most are aware, there is one Norris facsimile that could be available. Kevin Shattenkirk will either be traded by St. Louis before Mar. 1; re–sign with the Blues before July 1 or join a rival team after July 1 in free agency. Shattenkirk, performing as he is this season, would be an enormous addition to the Maple Leafs — moving seamlessly into the long–vacant No. 1 role while slotting Rielly into a more–comfortable No. 2 position. Nikita Zaitsev has proven more–than efficient in his first NHL season and would be an ideal No. 3, alongside the gifted, but erratic, Gardiner. Question is: How do the Maple Leafs acquire Shattenkirk?
Lou Lamoriello could make a trade before next Wednesday's deadline, allowing Shattenkirk to play in the final 20 games of the regular season while providing the Maple Leafs four months of exclusive negotiating rights with the defenseman. Lamoriello would likely have to divest of William Nylander, but the Leafs are far deeper up front than on the back end. And, who knows what sort of boost Shattenkirk could provide the club in its quest for a playoff spot, and its capacity to make noise in the 2017 Stanley Cup tournament?
Less risky, of course, would be for Lou to remain idle at the trade deadline and hope that his boat–load of term and salary is more attractive to Shattenkirk in the summer than any of a dozen rival teams. Shattenkirk starred at Boston University prior to his NHL career and the Bruins would almost–certainly find a way to make him a comfortable offer. With nearly–identical money and term overtures, would Shattenkirk choose Toronto over Boston? Maybe. A third option is for the Leafs to forsake Shattenkirk altogether. If so, where does the club turn during the window of opportunity with Matthews, Marner and Frederik Andersen?
At the moment, that question cannot be answered.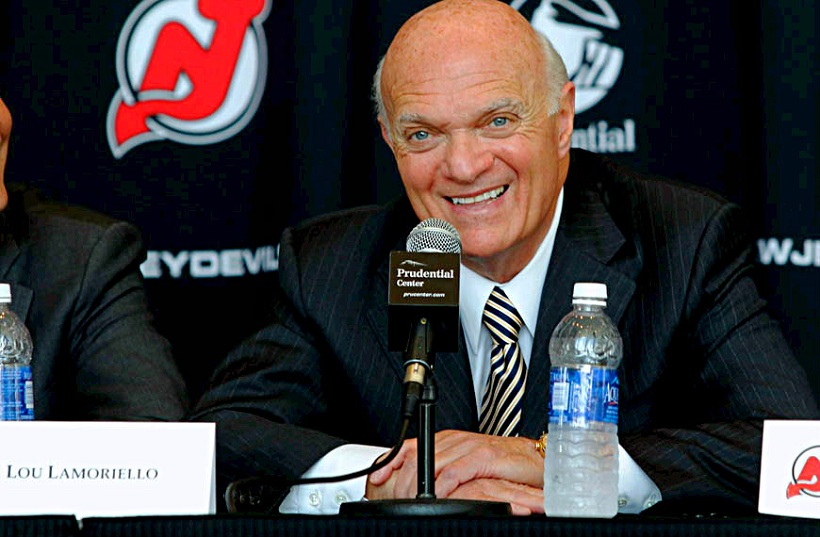 ON HIS THREE STANLEY CUP TEAMS IN NEW JERSEY WITH SCOTT NIEDERMAYER AND SCOTT STEVENS, LOU LAMORIELLO SAW, FIRST–HAND, THE NEED FOR NORRIS TROPHY–CALIBER DEFENSEMEN.
Shattenkirk is a topic of so much speculation for the reason outlined early in this blog: Defensemen of his caliber almost never make it to unrestricted free agency. You either draft and develop such a commodity, or trade for one well past his prime. You can forget about challenging for the Stanley Cup without a Norris type.
So, what should the Maple Leafs do: Get bold… or keep crossing their fingers?
All I know is that Option No. 2 has been a waste–land in our city for more than four decades.
VINTAGE HOCKEY SWEATERS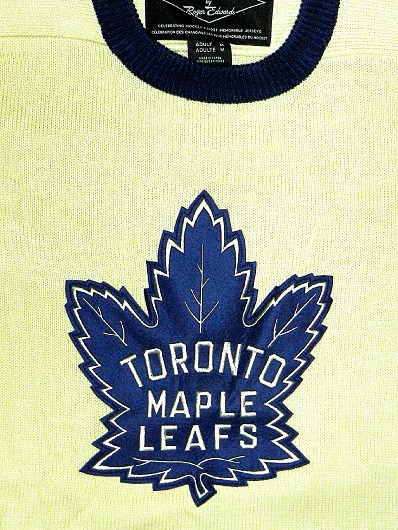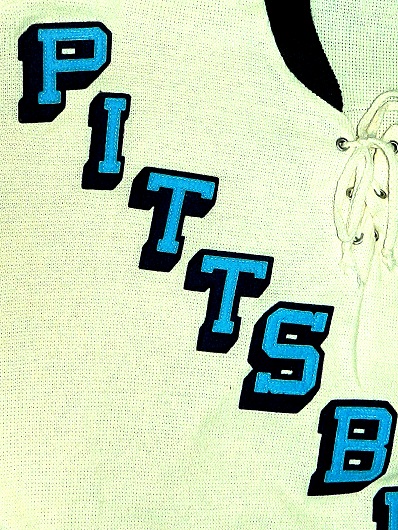 In previous blog–entries, I have posted images of my old NHL jerseys. This past week, I came upon a garbage–bag of folded vintage sweaters that I've acquired in the past 25 years. These are bulkier designs… and rather spectacular, as I trust you'll agree from these photos: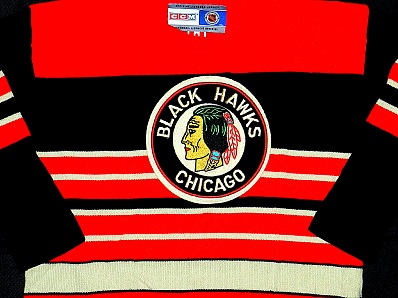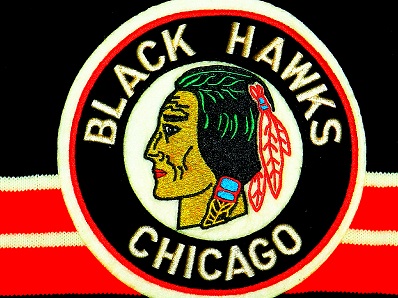 CHICAGO BLACK HAWKS (circa 1941–55).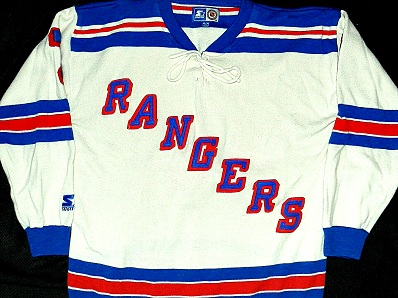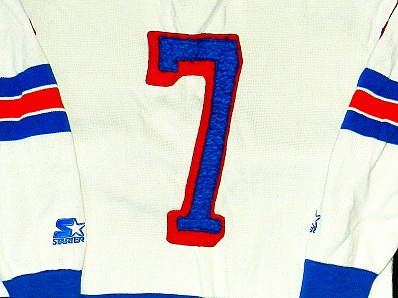 NEW YORK RANGERS (circa 1960's: Rod Gilbert No. 7).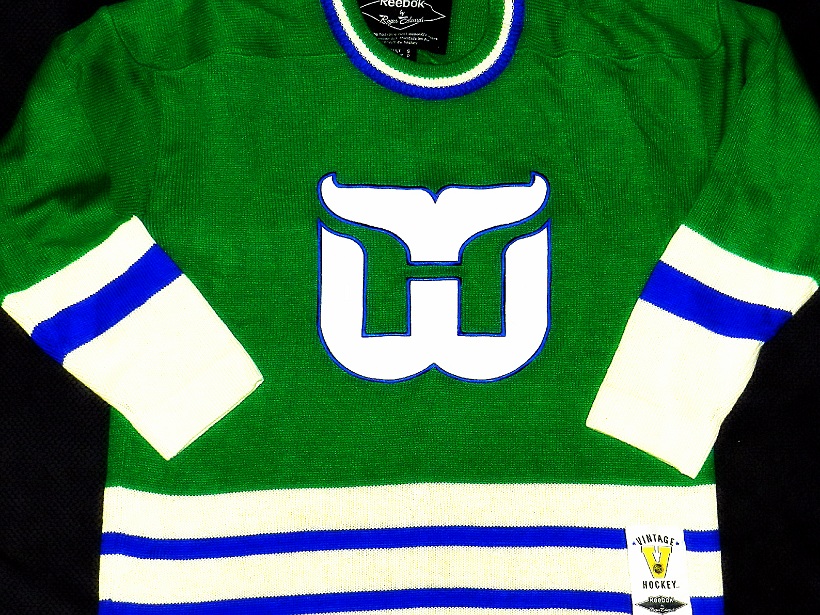 HARTFORD WHALERS (above and below, circa 1979–92).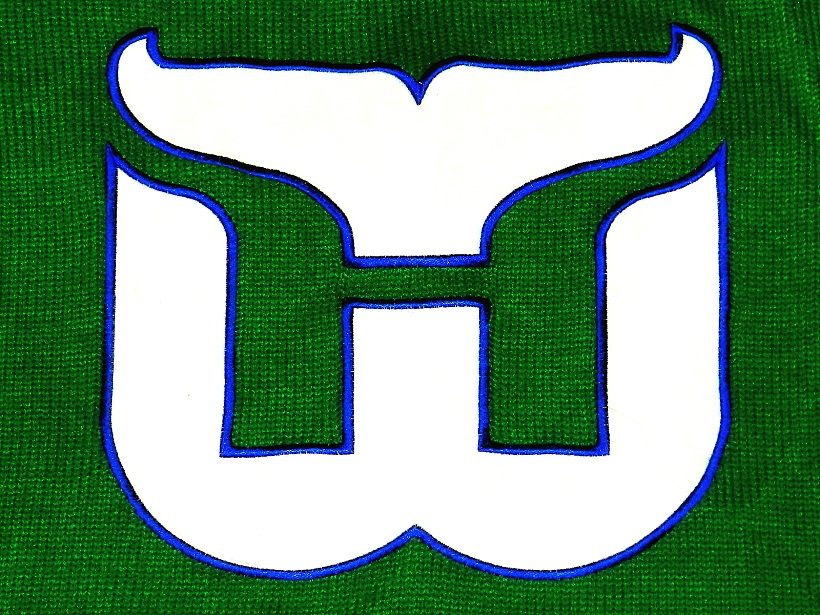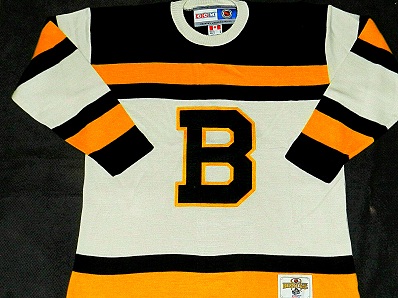 BOSTON BRUINS (circa 1932–36).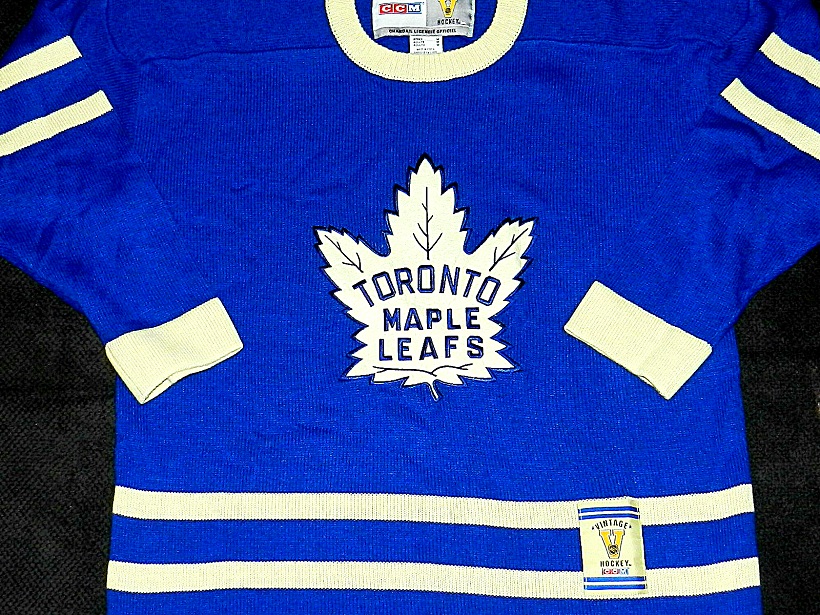 TORONTO MAPLE LEAFS (above and below, circa 1948–58).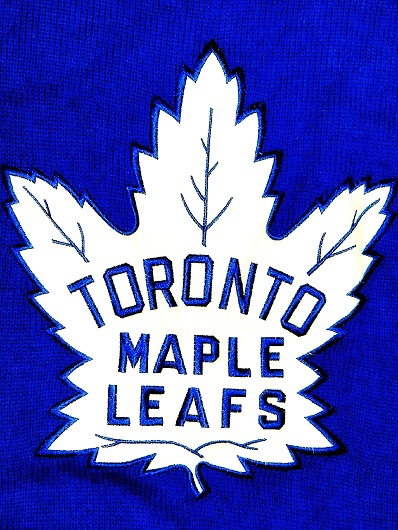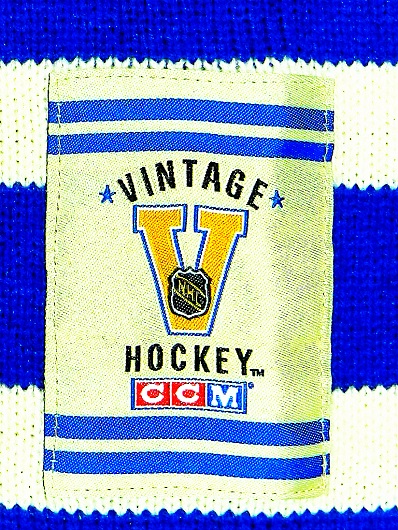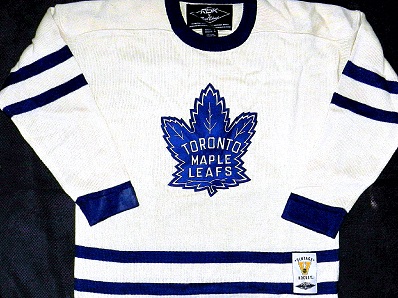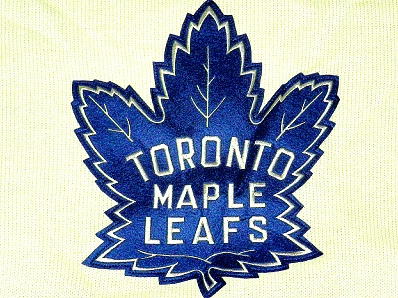 TORONTO MAPLE LEAFS (circa 1948–58).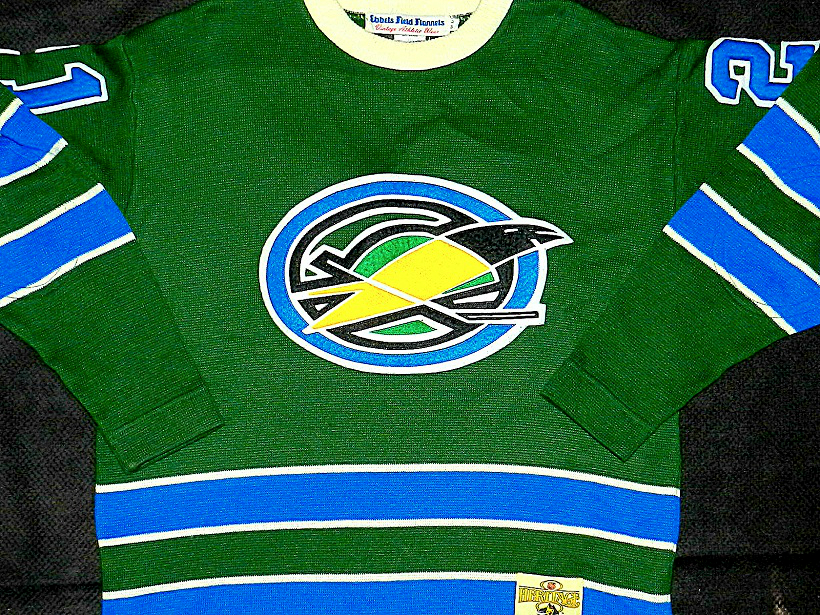 OAKLAND SEALS (above and below, circa 1967–68: Bob Baun No. 21).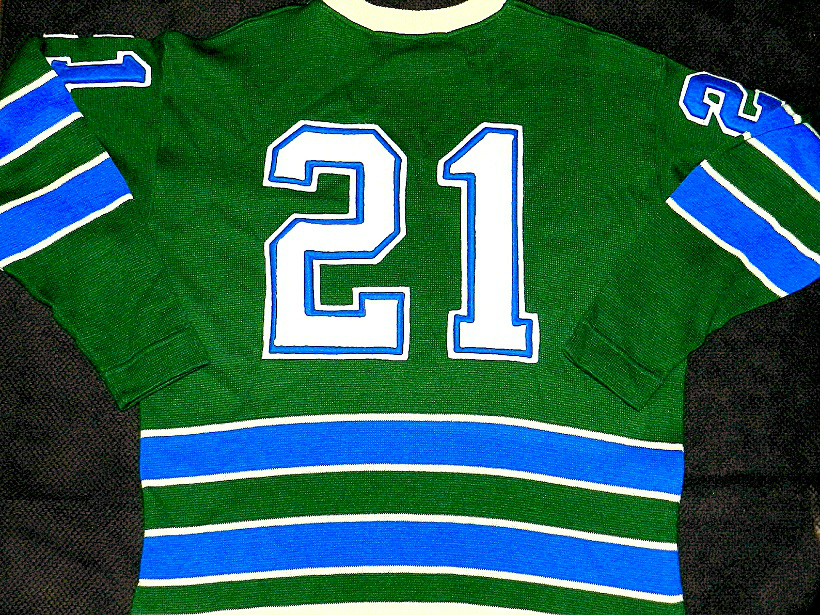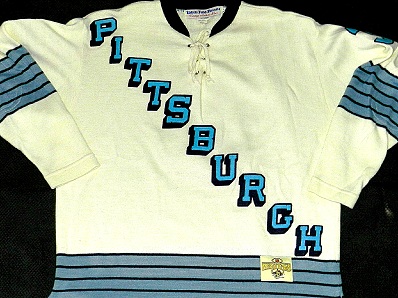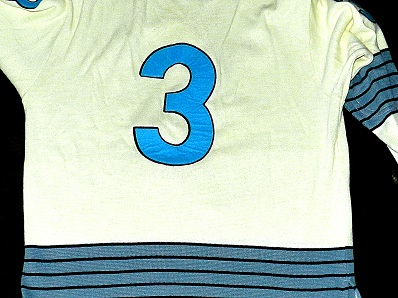 PITTSBURGH PENGUINS (circa 1967–68: Al MacNeil No. 3).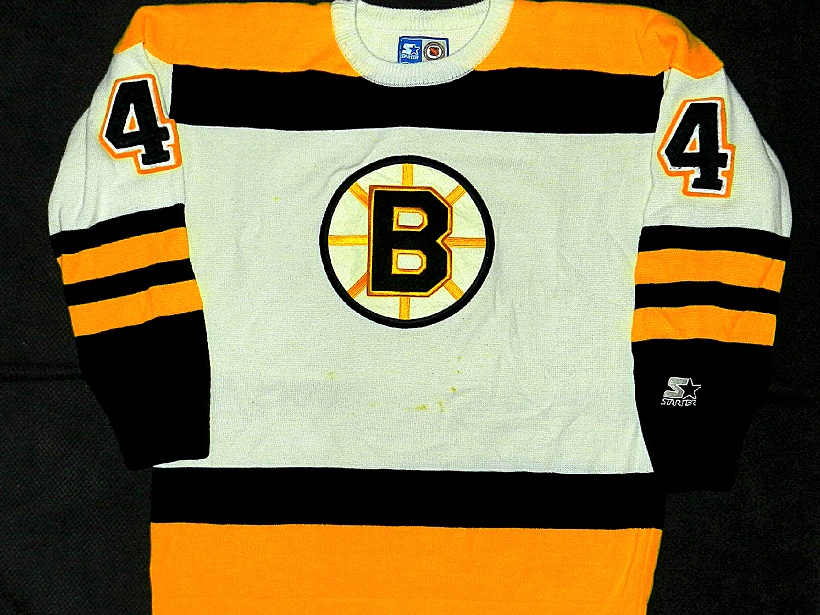 BOSTON BRUINS (above and below, circa 1966–67: Bobby Orr's rookie season).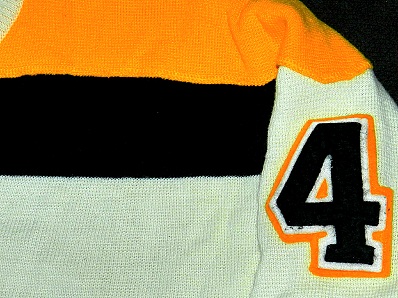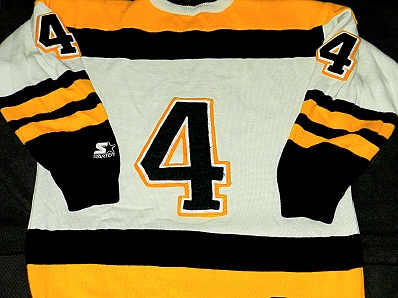 EMAIL: HOWARDLBERGER@GMAIL.COM