TORONTO (Mar. 24) — By defeating the New Jersey Devils, 4–2, at Air Canada Centre last night, the Toronto Maple Leafs broadened a late–season surge to 7–1–1 in their past nine games. Though the potential for decline still lurks, this timely streak has enabled the club to blow past Boston (by three points) into third place in the Atlantic Division, and to build a five–point edge over the New York Islanders for the second wild card playoff berth in the Eastern Conference. With just more than two weeks remaining in the National Hockey League season, the Leafs are therefore soundly positioned to partake in the Stanley Cup tournament after a full schedule for the first time since 2004. Heck, even Brian Burke — whose Calgary Flames will qualify out west — might observe that all 18 wheels on the Toronto lorry are firmly entrenched.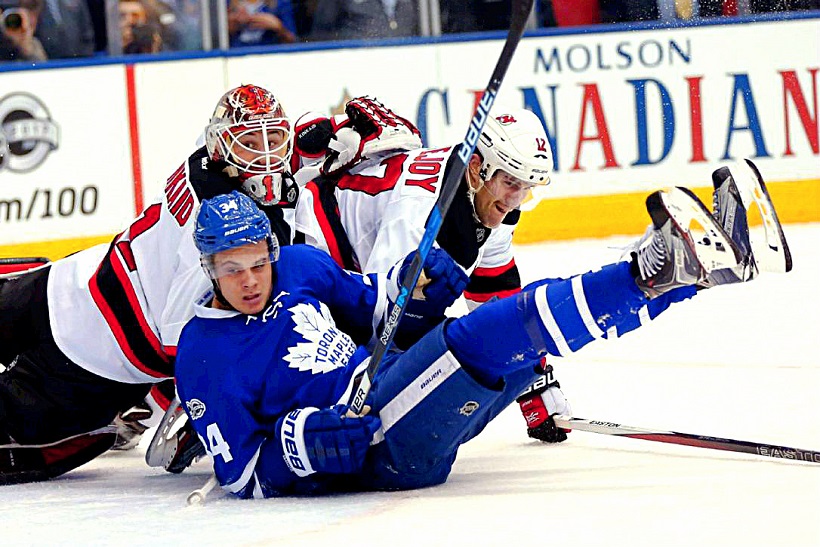 AUSTON MATTHEWS AND THE MAPLE LEAFS STAYED WHITE–HOT WITH A 4–2 VICTORY OVER NEW JERSEY THURSDAY NIGHT AT THE AIR CANADA CENTRE. TORONTO STAR PHOTO
The Leafs have strung together two lengthy runs this season — compiling an 18–3–3 record over 24 games. The current streak followed, by nearly two months, an 11–2–2 upswing (Dec. 22 to Jan. 25). Toronto is a mere 17–20–12 in its other 49 games, proving that a pair of surges can allow a club to seriously contend for the playoffs… and offset a monumental 15 points yielded in the standings after regulation time. Had the Leafs obtained even one–third of that total, they would trail first–place Montreal by a point in the Atlantic sector.
Equally imperative is the avoidance of a season–killing recession, one of which has been fatal for the Leafs in virtually every year of the post–2005 lockout era. The club's lone downturn this season (5–8–5 in 18 games from Jan. 28 to Mar. 3, directly preceding the current streak) was mild when compared to recent tailspins:
• 2015–16: 2–11–1 from Feb. 6 to Mar. 5.
• 2014–15: 1–14–2 from Jan. 12 to Feb. 20.
• 2013–14: 2–12–0 from Mar. 16 to Apr. 12.
• 2011–12: 2–13–2 from Feb. 7 to Mar. 13.
• 2010–11: 1–8–3 from Oct. 18 to Nov. 13.
• 2009–10: 3–11–6 from Oct. 1 to Nov. 17.
On the flip–side, and historically in the post–expansion era of the NHL (1967–68 onward), a prolonged stretch of brilliance has often been the difference between making and missing the playoffs for the Blue and White. Having failed to qualify in 1969–70 under first–year coach John McLellan, the 1970–71 Leafs appeared doomed from the outset with a 7–18–2 record. Then, something clicked during a 4–0 win over Montreal at Maple Leaf Gardens on Dec. 9. The club became searing–hot and compiled a 13–1–2 mark over 16 games (to Jan. 13). Another surge (10–1–2 between Jan. 30 and Feb. 27) guaranteed the Leafs a playoff spot. The pair of streaks added up to 23–2–4 in 29 games. Otherwise, the '70–71 club was 14–31–4. Very similar to the current team. Toronto lost to New York in the opening round of the 1971 Stanley Cup tournament.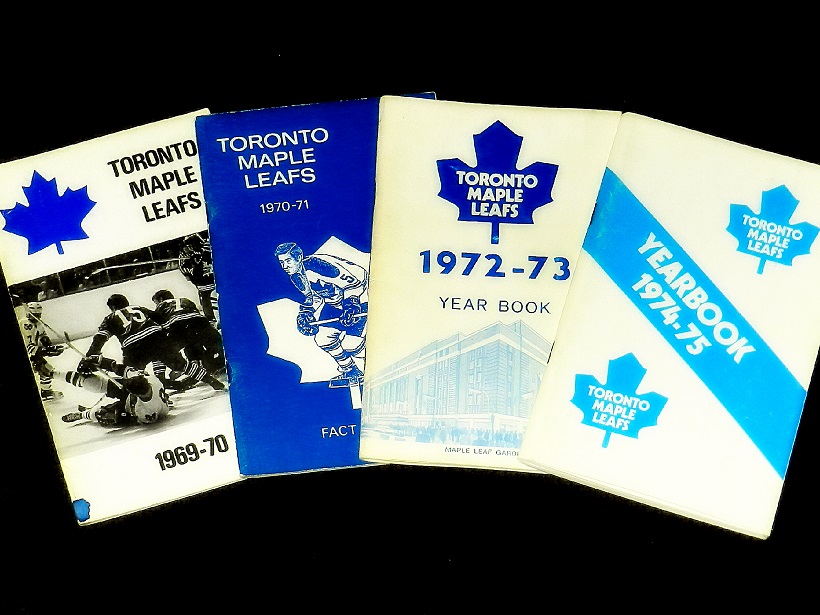 After a bounce–back season under coach Red Kelly, the 1974–75 Maple Leafs were hugely disappointing, and well out of playoff territory, until a sudden power–move late in the schedule. An 8–1–4 mark between Feb. 16 and Mar. 15 provided correction, though it ended rather ignominiously with an 11–3 thumping by the Buffalo Sabres at Maple Leaf Gardens. Still, the Leafs made the playoffs and actually won a series for the first time since the 1967 Stanley Cup — edging Los Angeles, 2–1, in a best–of–three preliminary round.
Veteran Leaf observers have fond recollection of the 1977–78 outfit, under rookie coach Roger Neilson. Most remember the club winning a best–of–seven playoff series for the first time since 1967 when Lanny McDonald's overtime goal at the Nassau Coliseum eliminated the New York Islanders and put the Leafs into the Stanley Cup semifinals. But, that team also rode a pair of hot streaks during the regular season — both of which allowed it to withstand a 2–10–0 collapse to finish the schedule. The '77–78 team began the season with a 19–6–3 mark in its first 28 games and then put together an 11–2–3 run from Feb. 1 to Mar. 5.
The combined 30–8–6 record offset an 11–21–4 mark in the remaining 36 matches.
Younger Leaf fans undoubtedly cherish the 1992–93 team, after Pat Burns and Doug Gilmour took it to within minutes of a Stanley Cup final showdown against Montreal. Until the new year, however, that club couldn't find its way (it was a pedestrian 13–16–5 on Dec. 26). Then, Gilmour became the best player to ever don a Maple Leafs jersey. While erupting for 95 assists and 127 points (both club records to this day), the Leafs rolled to a 29–9–6 mark between Dec. 27 and Apr. 3. Included was a record–setting 18–3–3 pace from Feb. 11 to Apr. 3. The 99–point season established a high–water mark for the franchise.
Another Gilmour–led advancement to the Stanley Cup final four occurred the following season, when the Leafs erupted from the gate with a record 10 consecutive wins (equaled by Buffalo in 2006–07). There was a further hot spell (12–3–4) between Jan. 6 and Feb. 21. Otherwise, the '93–94 Leafs limped along at 19–26–8. They were deposited from the Conference championship round in five games by the Vancouver Canucks.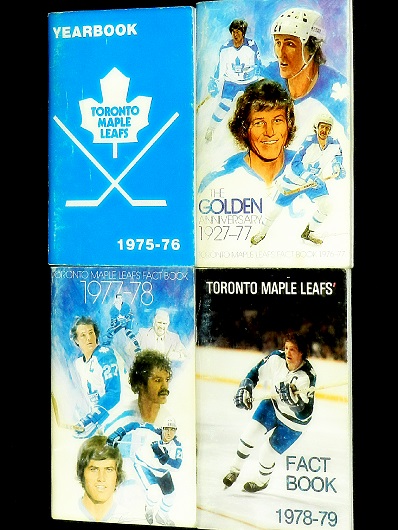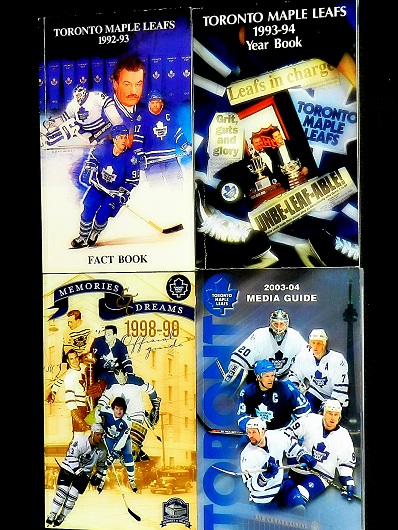 The longest undefeated streak in franchise history — 14–0–2 from Nov. 22 to Dec. 26, 2003 — contributed largely to the Leafs' record 103–point season in 2003–04 under the late Pat Quinn.
Other surges have been wildly deceiving.
Who can forget the "garbage–time" accomplishment of Toronto teams that failed to make the playoffs since 2005? Big streaks toward the end of the season when the club no longer had a reasonable shot at the Stanley Cup tournament, thereby artificially raising hope for the following year. Backed by superb netminding from Jean–Sebastien Aubin, the 2005–06 Leafs finished the schedule with a 9–1–2 romp that proved utterly meaningless. Same in 2009–10, after acquiring the "leadership" of new captain Dion Phaneuf. Leafs were 9–3–1 from Mar. 6–28. It signaled a new beginning that was heightened with a 4–0–0 mark to begin 2010–11. Then, reality struck. The team went 1–8–3 in its next 12 games and missed the playoffs.
Prior to the end–of–season nosedive in 2013–14, the Leafs — coached by Randy Carlyle and sparked in net by Jonathan Bernier — went 14–3–3 between Jan. 12 and Mar. 10. Bupkes once again.
The current Toronto club is more gifted and aggressive with the puck than its post–2005 brethren, and goaltending — while not always spectacular — has been reliable. Add in a respected, Grade–A coach, and there is finally a proven formula for success. That's why the 7–1–1 mark of the past nine games will enable the Leafs to end their 10–season playoff drought in a full, 82–game schedule.
LOVE AT MLG?
My friend, Laura Bilotta, will be at her matchmaking best at the Loblaws outlet in Maple Leaf Gardens tonight and tomorrow. Yes, the Gardens is hosting a singles mingle–event during which Laura could help you find a life partner. The host of Single in the City on Rogers TV and Talk Radio AM–640 (6 p.m. Sundays) recently published a book: "Single in the City: From Hookups & Heartbreaks to Love & Lifemates — Tales & Tips to Attract Your Perfect Match." It has become a bible among those lookin' for love.
You can order it here (http://bit.ly/2nw8W3B).
Laura will be on hand each night at Loblaws from 8 p.m. to 1 a.m. (the event begins at 10 o'clock).

NEW HOCKEY BOOK
Another friend is making headway in the publishing market. Rob Del Mundo has written a 200–page account of all–time hockey enforcers — indeed a "dying breed" — that looks at 48–such players, ranging from Hall–of–Famer Eddie Shore in 1927 to last year's All–Star Game hero, John Scott. Among others featured in the entertaining item are ex–Leafs Dave (Tiger) Williams, Nick Kypreos, Ken Baumgartner, Tie Domi and the late Wade Belak. The book is available in stores and on chapters.ca (http://bit.ly/2nfmBKg).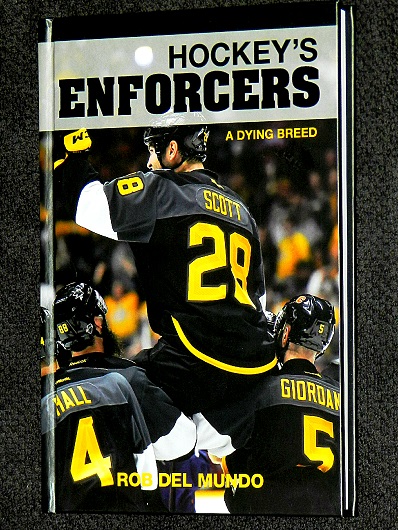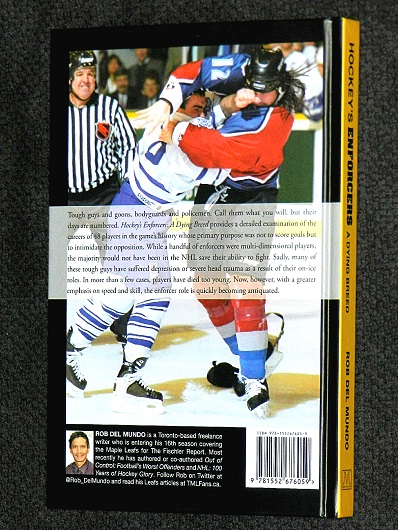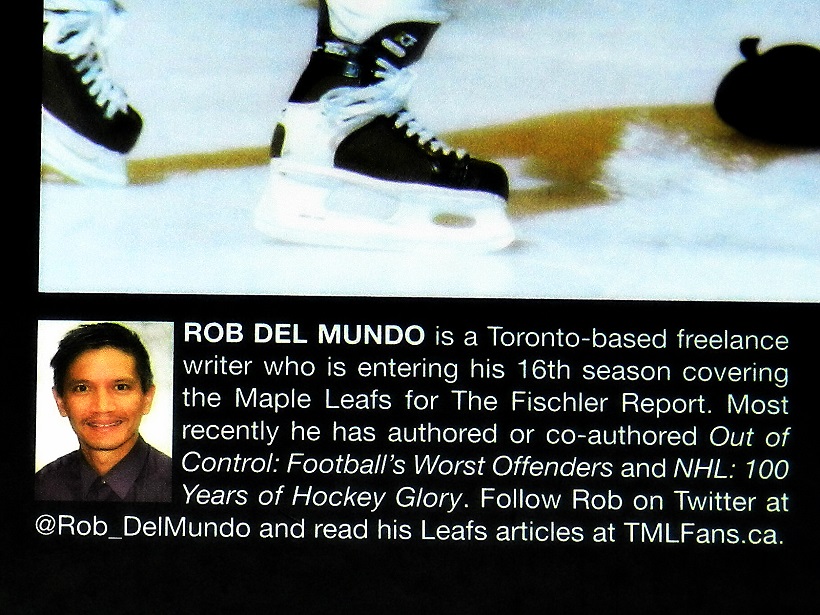 40 YEARS AGO
in THE HOCKEY NEWS
At this time in the 1976–77 season, NHL owners and president Clarence Campbell were telling a bold–face lie about not negotiating with the rival World Hockey Association. A merger would, in fact, take place less than three years later — Edmonton, Hartford, Quebec City and Winnipeg being swallowed by the NHL. The high–flying Montreal Canadiens were en route to a 60–8–12 regular season and a record 132 points. The Habs would defeat Don Cherry and the Boston Bruins for their second of four consecutive Stanley Cup titles under Scotty Bowman. Enjoy this reflection from the pages of THE HOCKEY NEWS: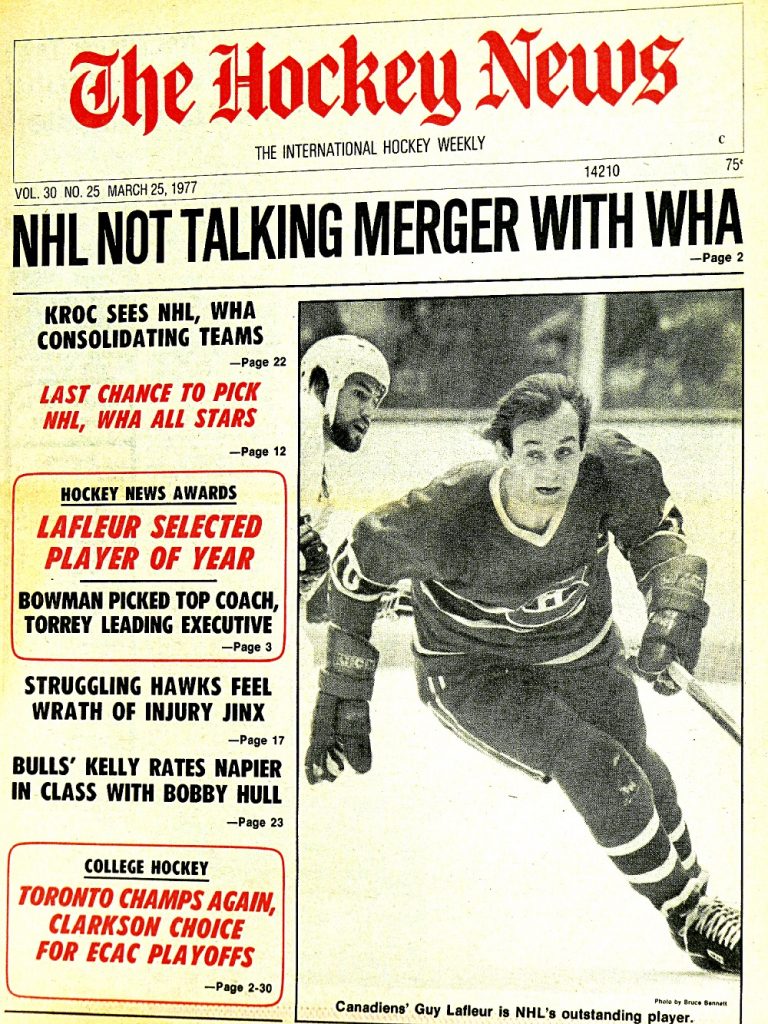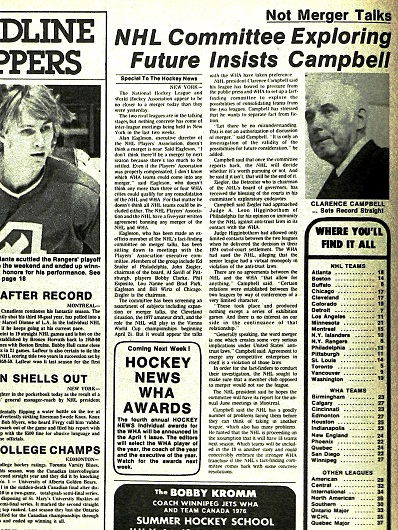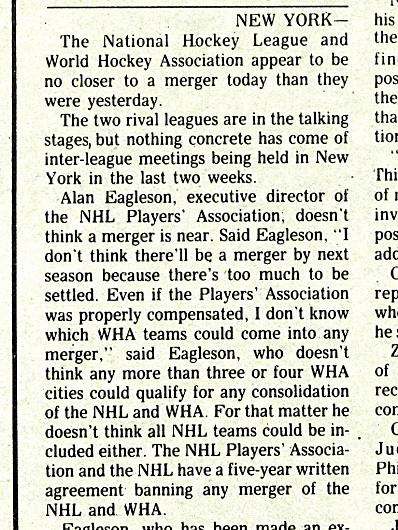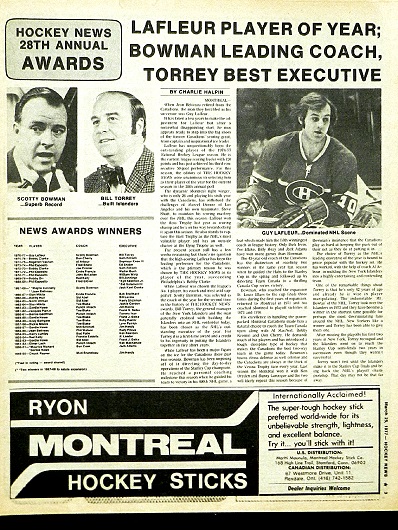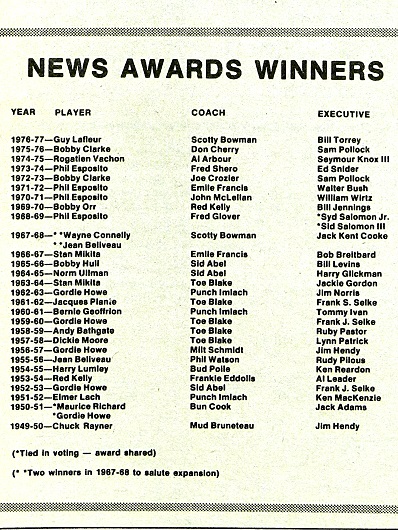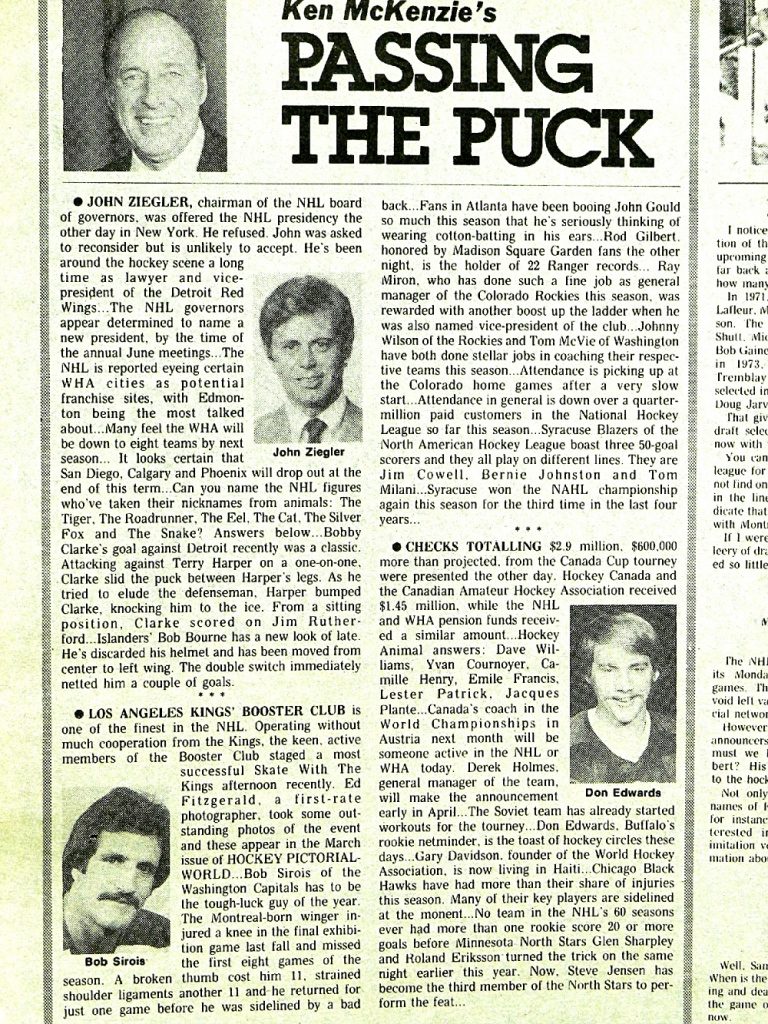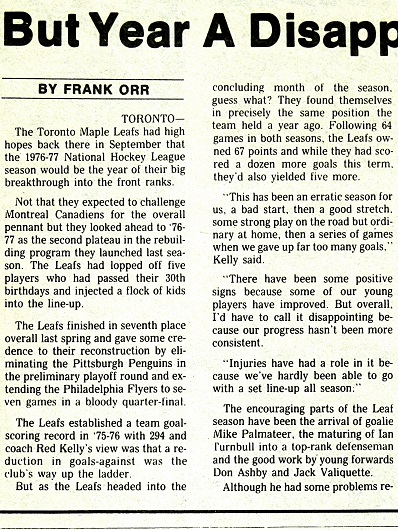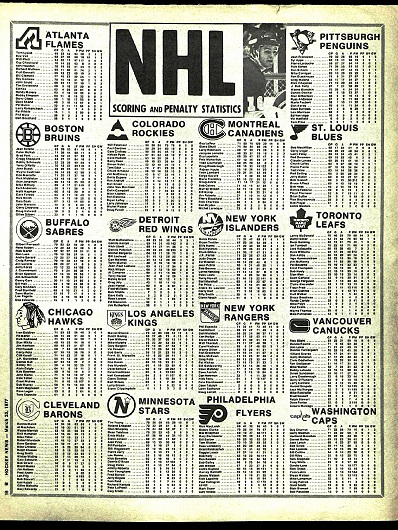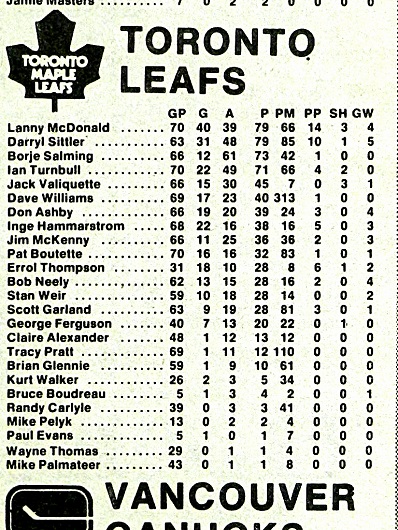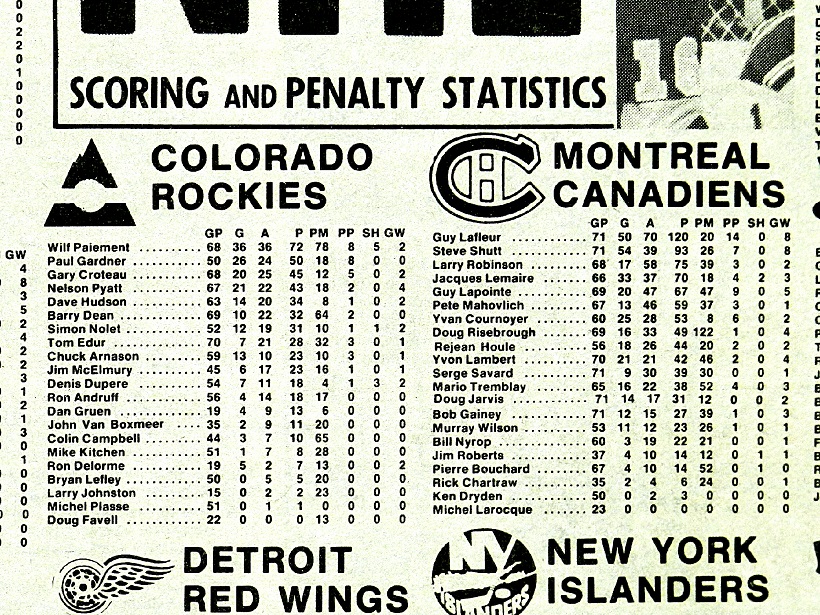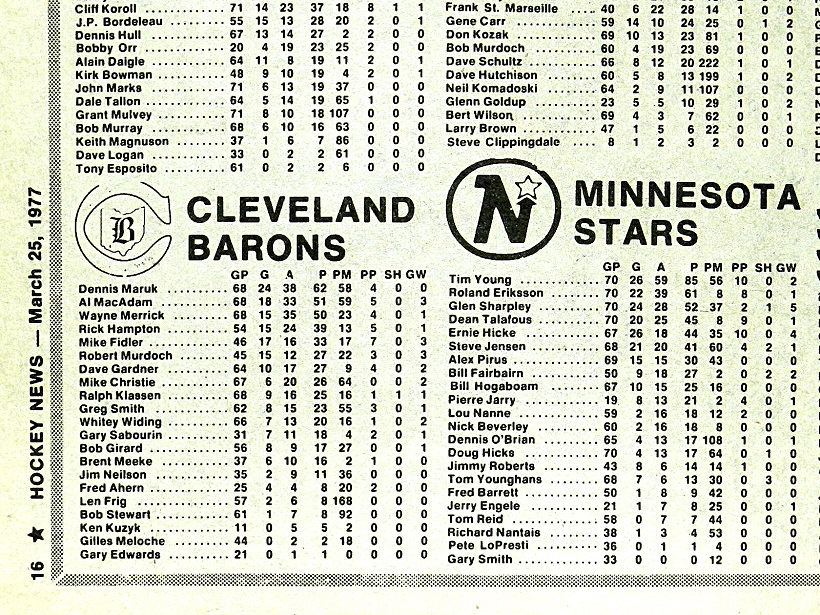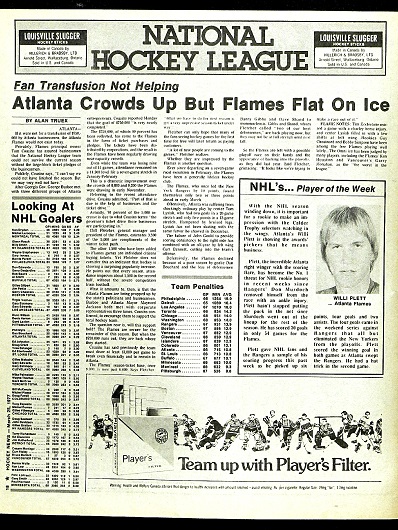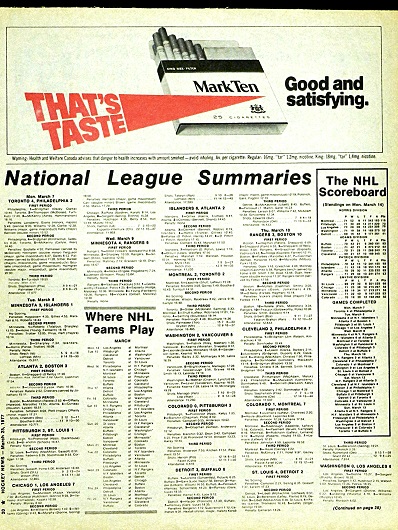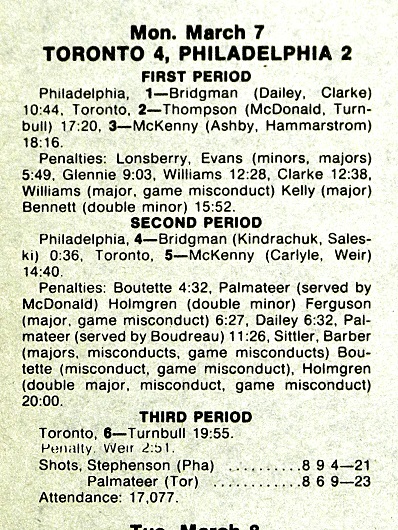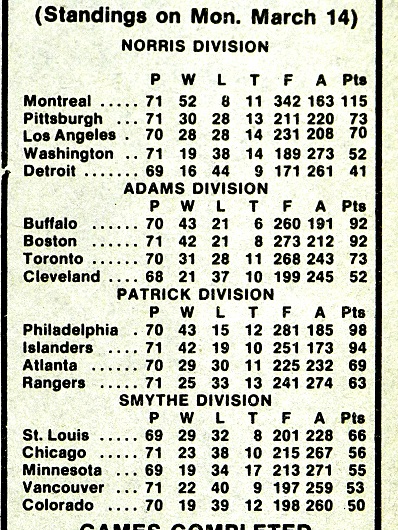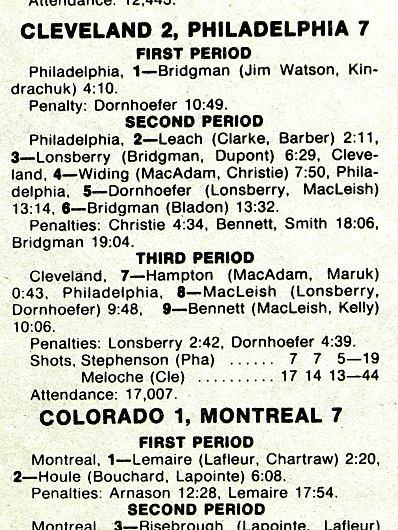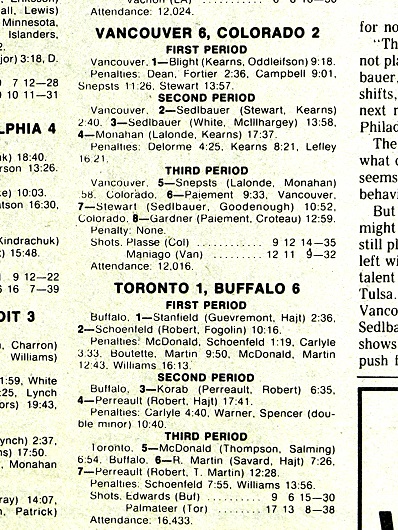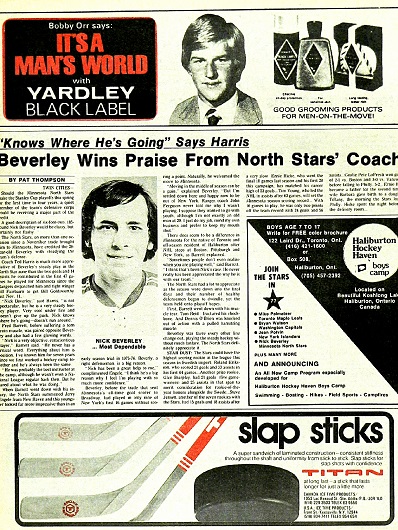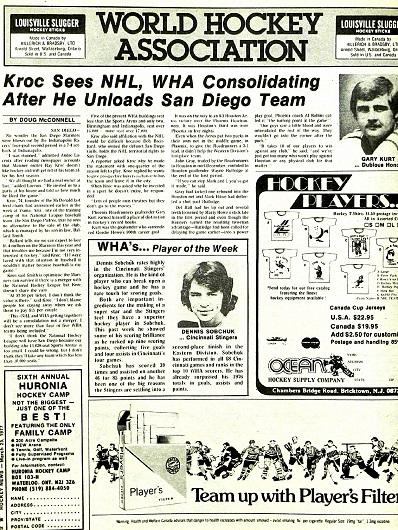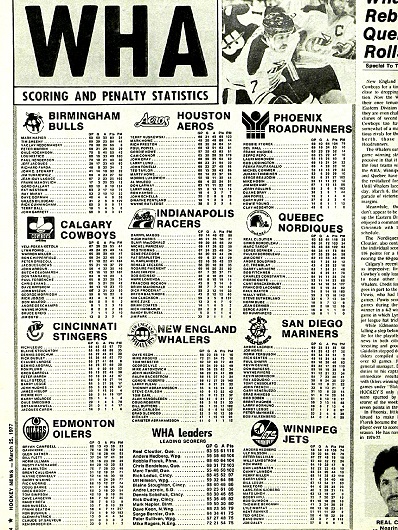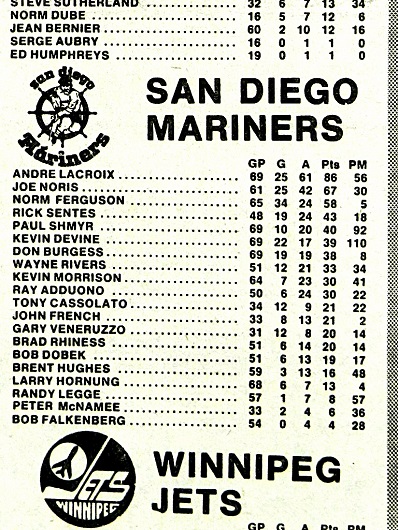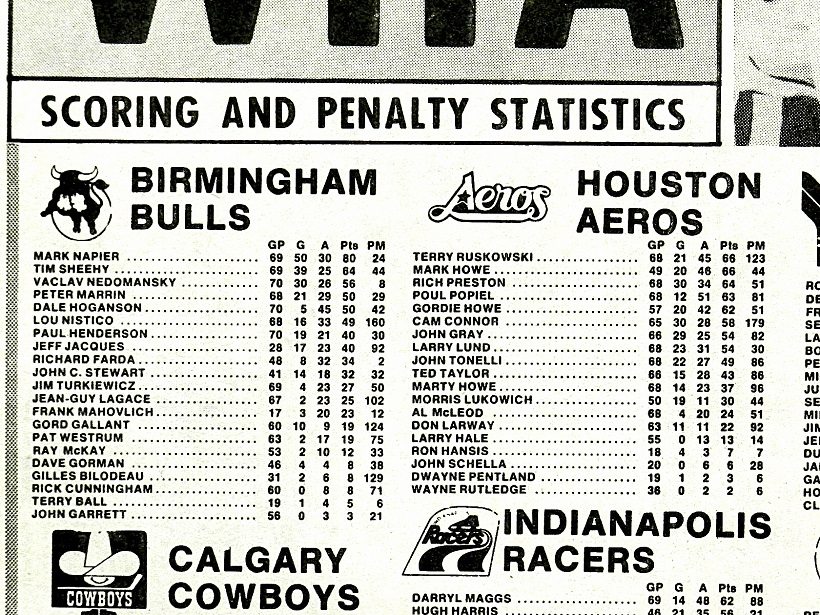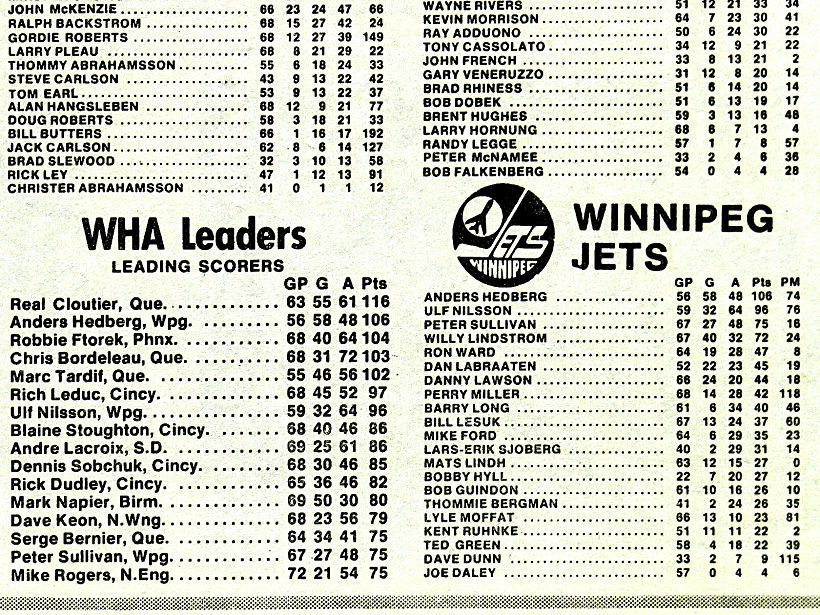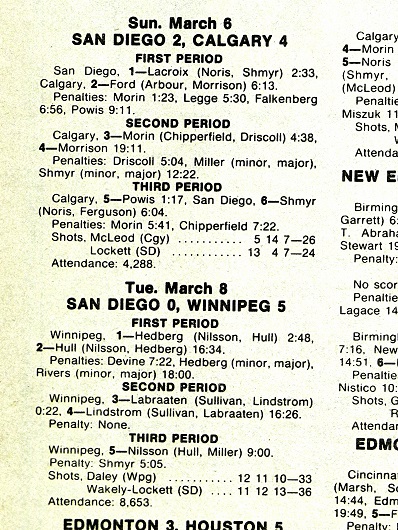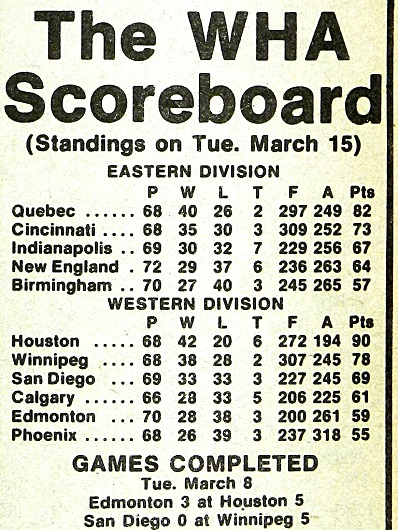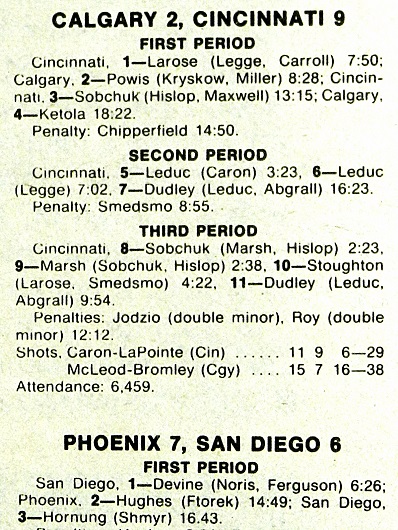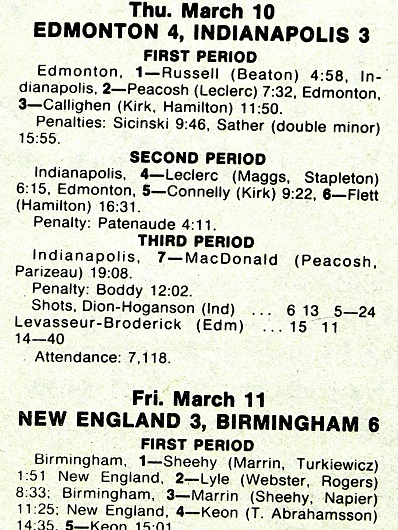 EMAIL: HOWARDLBERGER@GMAIL.COM