TORONTO (Apr. 19) — No, I am not referring to that C–word. Head out of the gutter, men.
Every bit as vulgar, however, in the context of professional sport is the term "choke" — which yours truly deployed in the wake of the Toronto Maple Leafs–Washington Capitals playoff encounter on Monday night.
Coughing up 2–0 and 3–1 leads while looking like a Beer League outfit on a 5–on–3 powerplay in the second period, the Capitals fell behind, 2–1, in the best–of–seven East quarterfinal when Tyler Bozak scored early in overtime. Having watched the eighth–place Leafs control the puck so thoroughly against the President's Trophy winner, I suggested that when — not if — the Capitals bow out in the first round, they will cement notoriety as the biggest playoff chokers in Stanley Cup history. I used the C–word with uneasiness, given its ribald connotation. But, when I logged on to the Washington Post website, the headline to a column by the esteemed Thomas Boswell read: Capitals Face Crossroad Between Champions and Chokers.
So, there it was. Again.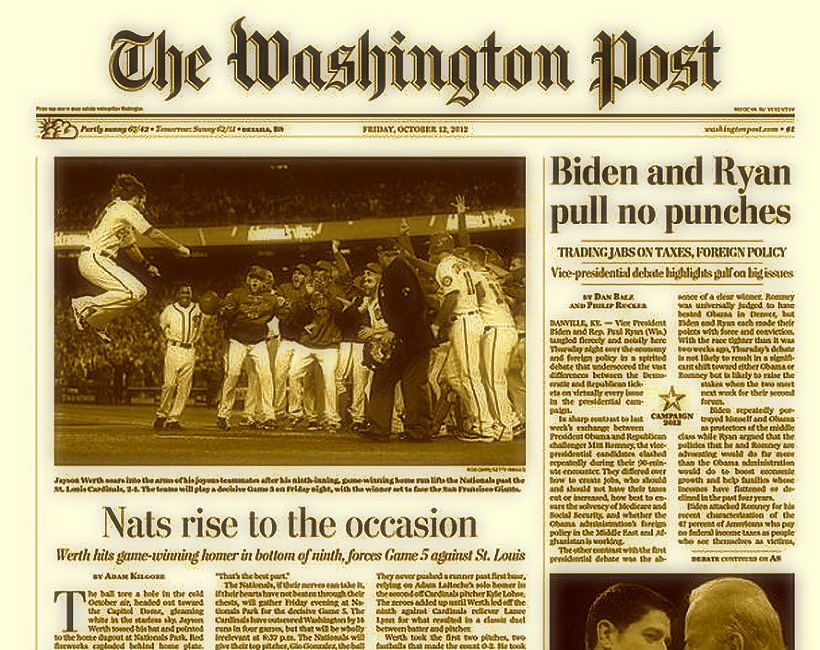 In fact, Boswell combined the C–word with the D–word::
The Washington Capitals now face a classic moment that defines the difference between how psychologically strong championship–winning franchises think about tense playoff moments, and how choking–dog teams see the same situation. Champions see every glass as half–full, even the ones that are three–quarters empty, and rip the throats out of lesser teams in crucial games.
Adversity is an opportunity to prove your excellence. Choking dogs see omens of doom yet refuse to admit they are being outplayed by a weaker foe until they are on the brink of elimination. Thus, they turn what could still be a manageable situation into a season–crushing disaster.
The Caps need to win one miserable stinking game in Toronto on Wednesday to tie their series at two games, reclaim home–ice advantage and put the eighth–seeded Maple Leafs in a spot almost as tough as they were in before Game 1. The Leafs would face a best–of–three series against the NHL's best regular–season team, with two games in Washington.
The Caps can feel sorry for themselves that the Maple Leafs jelled so well late in the season (finishing 12-5-1) and seem to match up with them so comfortably. They can curse the puck luck of playing three straight overtime games and losing two of them — including Game 3, when they were less than three seconds from killing a penalty when Toronto scored to end the game. And they can mutter that the Pittsburgh Penguins may be well–rested if they finish a quick drubbing of Columbus.That's how losers think. Or, to be blunt, it's how the Capitals have thought all too often in their postseason disasters of the past 34 years.
What'll it be: a plausible championship run with the two best teams (on paper) in the Western Conference [Chicago and Minnesota] almost eliminated? Or will the Caps wake up Thursday as the President's Trophy winner that is just one loss to a No. 8 seed away from being the choking dog's choking dog?
Tough words. But, dead–center accurate — the baggage Alex Ovechkin, Nicklas Backstrom and Co. take into that "one stinking game" tonight at the Air Canada Centre. Lose it, and the environment in D.C. for Friday's fifth encounter will be that of homespun resignation. "Ah, the good old Capitals doing their thing. Again."
Win tonight and the baggage dwindles. Ever–so slightly. There are no guarantees for Washington, even in a best–of–three scenario with home–ice advantage (neither club, in that circumstance, would have established an edge in their home arena, having split the first four games).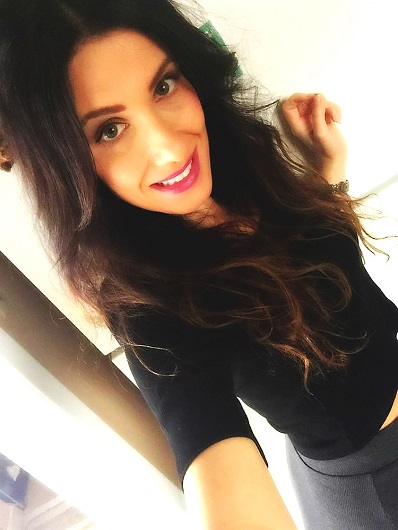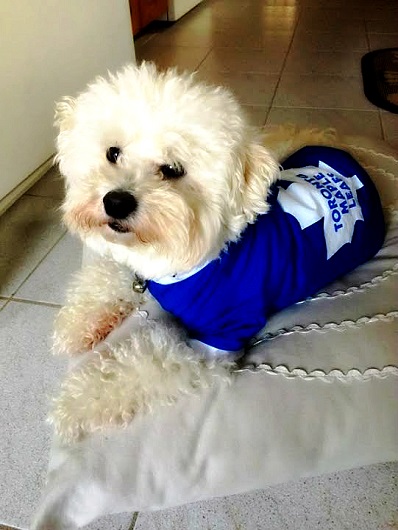 MY BEAUTIFUL FRIEND, LOLA, HAS ADORNED HER POOCH, DANTE, APPROPRIATELY.
The Stanley Cup tournament, to this point, has been a gravy–train for the Leafs. Anything accomplished against the No. 1 seed in the league is bounty in a year of unforeseen development. Win again tonight and that changes. Abundantly. With a 3–1 series lead and three consecutive opportunities to finish the upset, playoff encumbrance, for the first time, will beset the youthful Torontonians. At the moment, however, Washington is lugging around the post–season anvil. Trailing in the opening round and looking unnerved, once again, the Capitals do not have a monkey on their collective backs. King Kong is along for the ride.
And, he's growing bulkier… by the moment.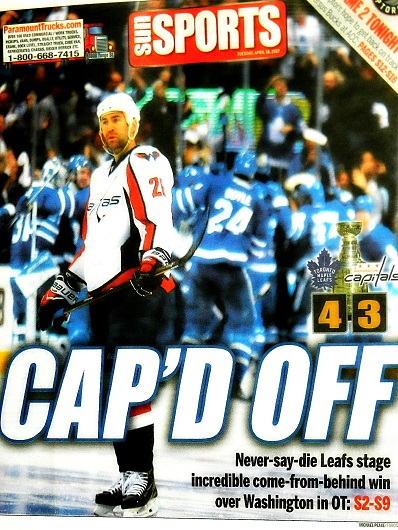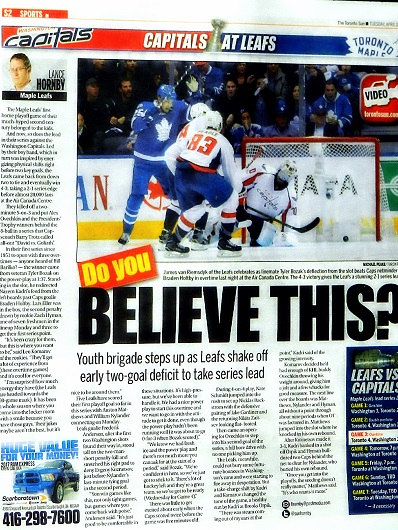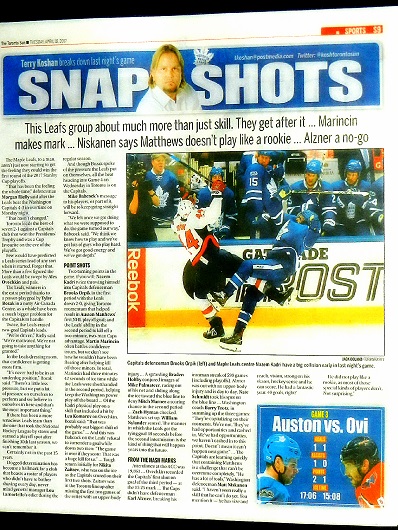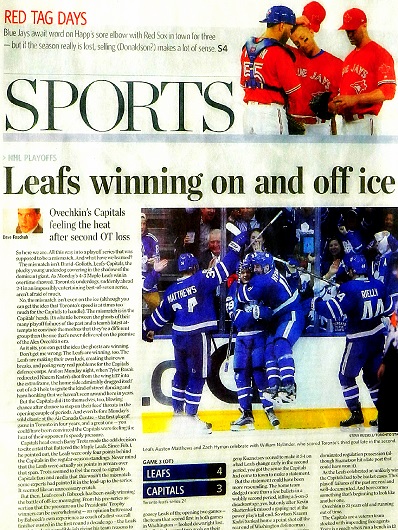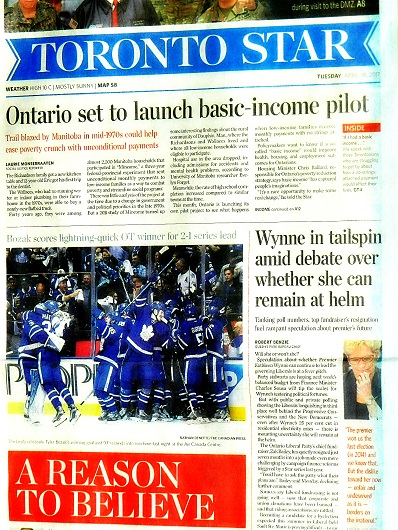 THE CHUCK–WAGON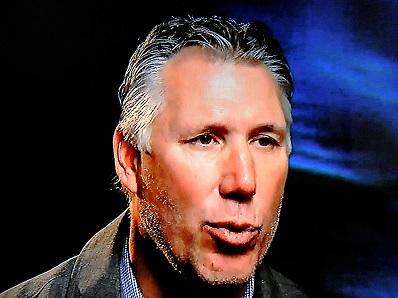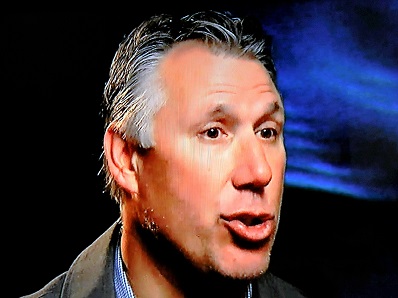 Former Leafs winger Dave Andreychuk, who rode shotgun with Doug Gilmour in the magical playoff ride of 1993, says their is nothing fluky about the club's ascent this season. "The players deserve to be where they are," Andreychuk told Leafs–TV. "They earned a playoff spot on their own. And, the fans of Toronto deserve it even more. It's been a long time since the Leafs went deep in the playoffs. I'll never forget how the city came to a stop for us in '93. The support we had; the craziness inside and out of [Maple Leaf Gardens] was incredible. These young fellows are getting as taste of it. And, again, they've earned it."
Andreychuk, now 53, came to the Leafs from Buffalo on Feb. 2, 1993 for goalie Grant Fuhr. He joined the prolific Gilmour and scored 25 goals in the final 31 games of the regular season. In the '93 playoffs, while the Leafs advanced to Game 7 of the Stanley Cup semifinals, Andreychuk added 12 goals in 21 games (combined 37 goals in 52 matches). The following year, he became only the third Leaf (after Rick Vaive and Gary Leeman) to score 50 in a full season with the club, notching career bests with 53 goals and 99 points.
In 2004, as captain of Tampa Bay, Andreychuk raised the Stanley Cup for the only time. His career spanned nearly a quarter–century, beginning with Buffalo in 1982–83 and ending with the Lightning in 2005–06.
As an aside, is Andreychuk not a dead–ringer for the late comedian, David Brenner?
THE LINDSAY FILE: By Lindsay Traves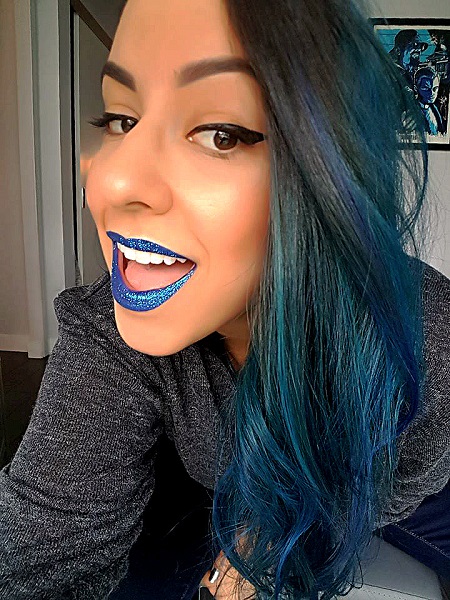 Toronto lawyer and insatiable Leafs fan, Lindsay Traves, is sharing her views with us during the 2017 Stanley Cup tournament. Lindsay went "home team heavy" while drafting players this spring.
And, she has no early regrets:
I messed up my playoff pool… and it doesn't matter. On Monday night I attended my first Leafs playoff game since 2004. For perspective, in that previous game, Darcy Tucker (whose jersey I was sporting) laid out a Flyer, which gave Jeremy Roenick an opportunity to score in overtime and win the series. The dizzy Flyer taking the hit was Sami Kapanen, father of AHL call–up and playoff golden boy, Kasperi Kapenen.  
After rehabbing my sympathetic leg pain from Saturday's double–overtime, I laced up for one of the best hockey games I have ever attended. The fans at Air Canada Center were quieter during the first five minutes than those watching this year's Masters playoff. But, not a single part of me was fretting. As the Capitals took their quick, two–goal lead, I held onto something important — that such an advantage has been a curse early in this playoff season. Monday night was no exception. The Caps ultimately fell to the snipes of the Leaf rookies, and set up fans for the shortest, sweetest overtime I've witnessed. I joked that I'd have to nurse my beer through another period. But, 1½ minutes later, I was celebrating a Leafs win. Yes, the Toronto Maple Leafs are up 2–1 in a series against the President's Trophy winner. Such is the magic of the playoffs; the magic of the 2017 Leafs. And, that's why it doesn't matter that I messed up my playoff pool.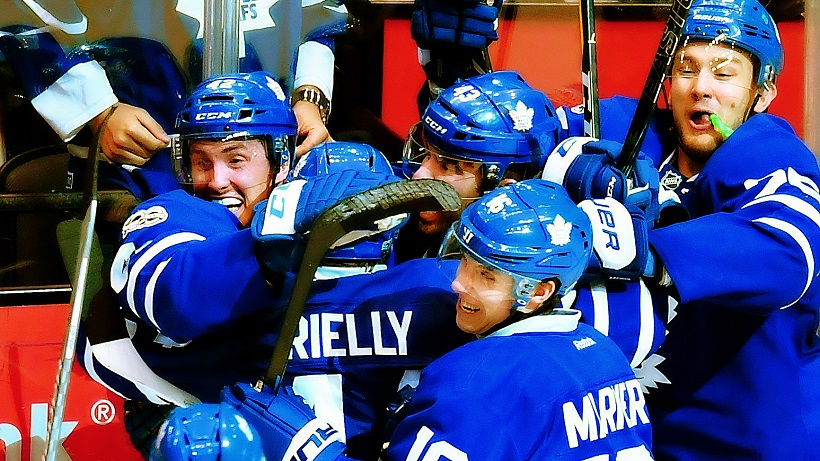 THE LEAFS CELEBRATE TYLER BOZAK'S OVERTIME WINNER IN GAME 3. FRANK GUNN THE CANADIAN PRESS
Aside from such common strategies as splitting your box–pool picks among each Conference, and varying picks in Division match–ups, playoff pools are among the biggest crap–shoots in sports betting. Every Toronto fan held his/her breath for a minute before picking the winner of this series. You can't bet against the boys, but you also understand the meaning of "long shot." Few people would have predicted the Leafs compiling as many penalty minutes thus far. Others may have felt that Kapanen's tying goal in the second–to–last game of the season (against Pittsburgh) was a fluke. Yet, it proved to foreshadow events. Virtually no one would have expected so many top–shelf goals. From Colton Parayko's slam against Minnesota… to Zach Werenski's first playoff goal (followed by shattered facial bones)… to Morgan Riley's top–cheese hammer in Game 2, the upper–part of the net is getting quite a workout this round. No one thought that sitting on a puck could win a game, but Ryan Kesler proved differently.
The Leafs have shown up this playoff season. Big time. Which a seasoned sports bettor from outside the city may not have predicted. At this time last year, I could not have imagined the bleacher coaches (Leaf fans) changing their rhetoric from "they suck" to such genuine thoughts as "Marner needs to pass less and shoot more" and "Gardiner needs to keep both hands on his stick." Therefore, while I started this week disappointed to "accidentally" submit a pool team comprised largely of Leafs, and no one from the West (how embarrassing), none of that matters. The Leafs have rung up just enough points to craft their 2–1 series lead, and they could get me a few more in the very possible second round.
Now if anyone needs me, I am stretching out and icing my quads in preparation for what will likely be another overtime on Wednesday. But honestly, who knows?
LENGTHY GABFEST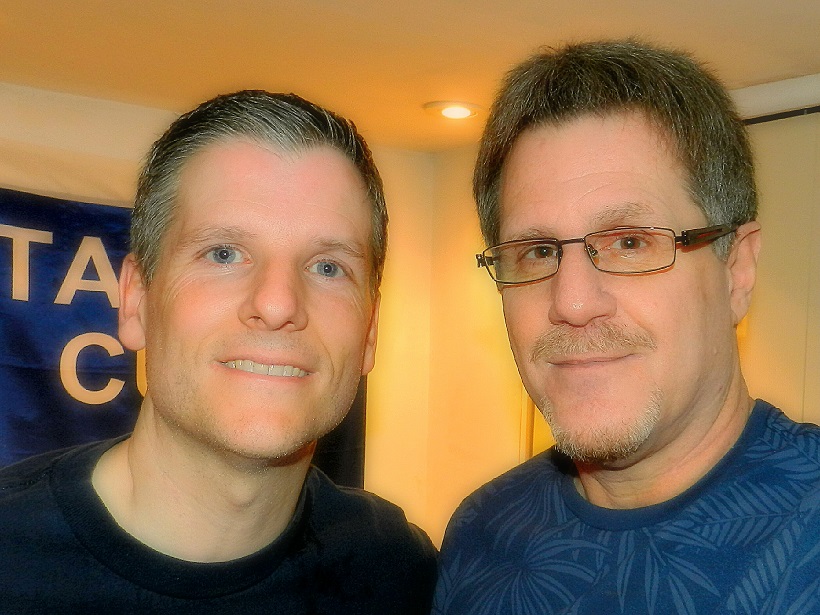 Mike Boon, better known around here as "Toronto Mike" (website: http://t.co/6enLHrv3x8), corralled me on Tuesday for his noted podcast and we established an all–time record while gabbing about my now–mythical radio career at The FAN–590… and copious other matters, including the Leafs–Washington playoff series. If you have nothing to do for two hours and change, here's the lengthy conversation: http://bit.ly/2pxBvPt.
EMAIL: HOWARDLBERGER@GMAIL.COM