TORONTO (May 25) — At some point late tonight, Dion Phaneuf and Phil Kessel will cross paths near center–ice at PPG Paints Arena in Pittsburgh. They will shake hands; likely embrace, and re–affirm their love for one another as friends and former teammates. One will go home for the summer; the other will move on to encounter the Nashville Predators in the 2017 Stanley Cup final, beginning Monday night.
The fractured cornerstones of the Toronto Maple Leafs, circa 2009–2016, are often shown sympathy for being mis–cast here in the Big Smoke. Observers have noted how Phaneuf — playing the best hockey of his career; certainly the best since his early years in Calgary — may have excelled correspondingly with the Maple Leafs had there not been a capital 'C' on his jersey… and were he sheltered on the blue line by Erik Karlsson and Marc Methot. Same for Kessel, had he been able to toil in the immense shadows of Sidney Crosby and Evgeni Malkin. Toronto, in hindsight, was ruthless and immoral to the chief acquisitions of the Brian Burke administration. Neither alone nor separately could Phaneuf and Kessel — pity their wretched souls — guide the Blue and White beyond mediocrity; their woebegone time here best forgotten by each.
What a crock of baloney.
Think about it for a moment. Had Phaneuf and Kessel not been thrust into such a luckless, ill–fated circumstance, neither would have drawn compensation as franchise pillars. Dion, for all of his honest work on the ice and in the community, may have warranted an annual salary of perhaps $4.5–million as a No. 2–b defenseman. Under no circumstance, in the current Ottawa picture, would he have been awarded $7 million. That was a New Year's gift from David Nonis, whose asset–management on Dec. 31, 2013 couldn't possibly be equaled by performance. Given the Maple Leafs pitiful allotment at the time, Phaneuf was granted the stipend of a legitimate No. 1 defenseman. Which he could never be — in Toronto or elsewhere.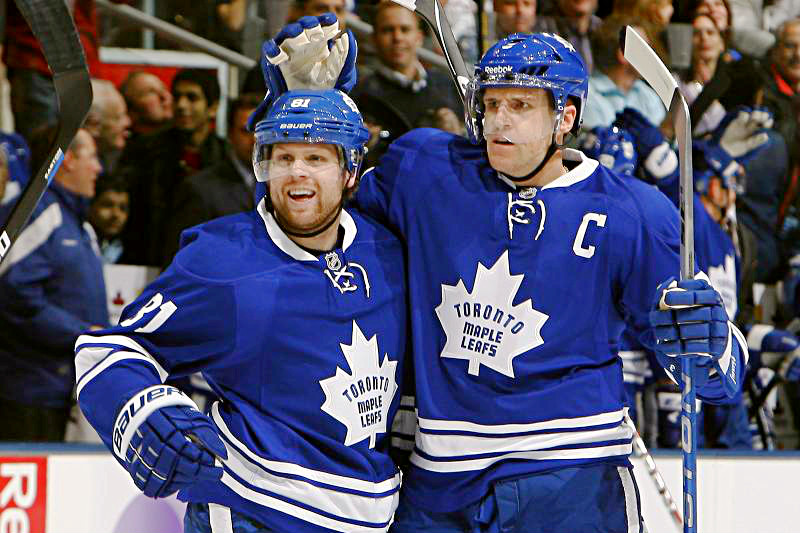 Kessel, too, availed himself of the situation.
Though he twice scored 37 goals for the Leafs, his eight–year, $64–million pact embodied a leadership component far beyond his capacity. Few performances in modern Leafs history were as lamentable as Kessel's in the latter half of the 2014–15 season, when he so–blatantly quit on coaches Randy Carlyle and Peter Horachek. He couldn't have led a dog to a bone. When Mike Babcock landed here in town, the prime order of business at 60 Bay St. was finding Kessel a new team. To his credit, I suppose, Phil stepped it up last spring on a third–line unit with Nick Bonino and Carl Hagelin. Most third–liners do not make $8 million. The H–B–K line was a considerable force in the Penguins Stanley Cup win — Fast Phil nearly snatching the Conn Smythe Trophy. Which only magnified the dishonor of his vanishing act from the previous year.
So, perhaps we can hold off a bit on the notion that Dion and Phil ought to be consoled, upon reflection, for their melancholy existence with the Maple Leafs. The lavish totals deposited into their bank accounts every fortnight during the regular season speak otherwise. Loudly.
RED LEAFS?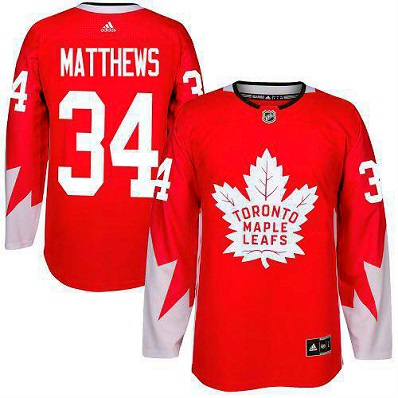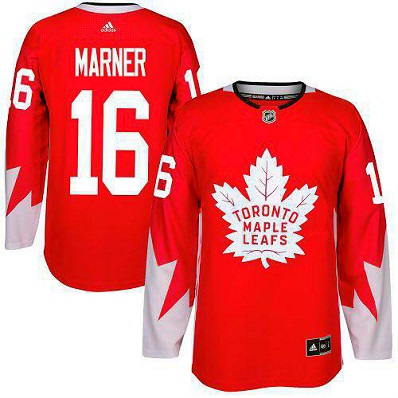 According to the website TSPN.ca, the Maple Leafs could sport an alternate jersey next season in honor of Canada's 150th birthday. With Adidas replacing Reebok as the NHL's uniform supplier, there is supposedly a one–year moratorium on alternate (or third) jerseys. But, perhaps the Leafs will receive a special dispensation as a result of the national milestone. The red–and–white design looks rather sharp.
AND, THE WINNER IS?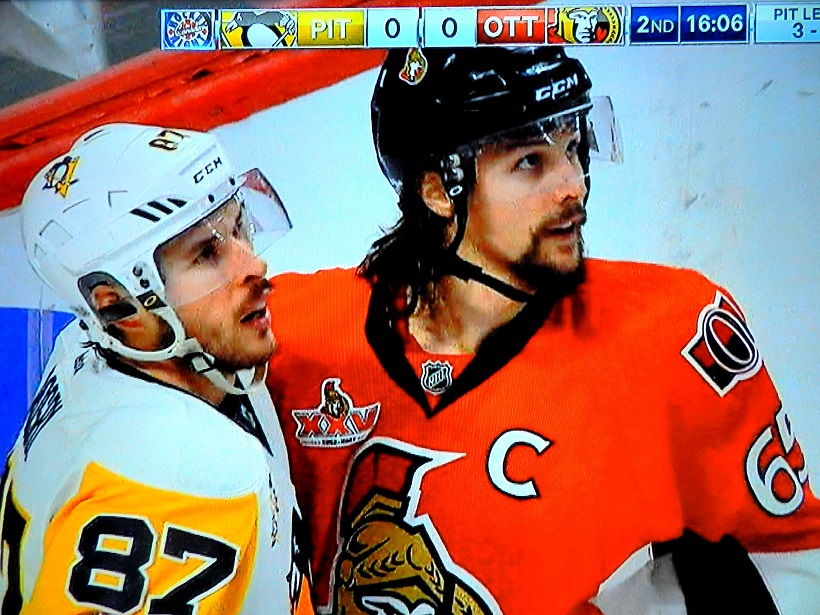 Among hockey's two best players, which will prevail tonight and move on to face Nashville for the Stanley Cup? Will it be Sid the Kid or Erik the Great? Game 7 of the Eastern Conference final between the Pittsburgh Penguins and Ottawa Senators begins just after 8 p.m. EDT on Hockey Night In Canada and the NBC Sports Network. Not since May 23, 2003 has a Canadian NHL team been involved in the deciding match of a Conference championship. That, too, was Ottawa, which lost at home, 3–2, to New Jersey.
The Devils, managed by Lou Lamoriello and coached by the late Pat Burns, went on to defeat Anaheim for their most–recent Stanley Cup — also in seven games. CBC IMAGE ABOVE
CRAIG ON THE BUTTON: Having felt I was on a deserted island after suggesting the Maple Leafs offer William Nylander to Los Angeles for Drew Doughty, my ol' pal Craig Button mentioned something similar on TSN. Knowledgeable and refreshingly outspoken, Craig, too, understands it is nearly impossible to compete for the Stanley Cup without a Norris Trophy candidate; in Doughty's case, the defending recipient. Yes, Pittsburgh has mangled that argument this spring, but far–more as the exception than the rule.
While on the topic, if you truly want to know why people go to chat rooms and post anonymously, get a load of this scholar from the website HF–Boards. What did poor Glenn Healy do to deserve being so slandered?
| | |
| --- | --- |
| Registered User | |
Our mystery friend (how fortunate) wouldn't trade Nylander straight–up for Erik Karlsson. Perhaps the best hockey player on Earth right now. Yes, perspective always has been the backbone of Leafs Nation.
Of course, not everyone is a lunkhead. In the same HF–Boards thread was this tidy appraisal:
| | |
| --- | --- |
| trust the vision | |
Imagine that. To win championships. Here in Toronto. Good on Daisy Jane for grasping how easy it is to "look pretty" over a span of seasons in the NHL. Which is the Leafs' fate until that defenseman is found.
HOCKEY PEOPLE — 40 YEARS AGO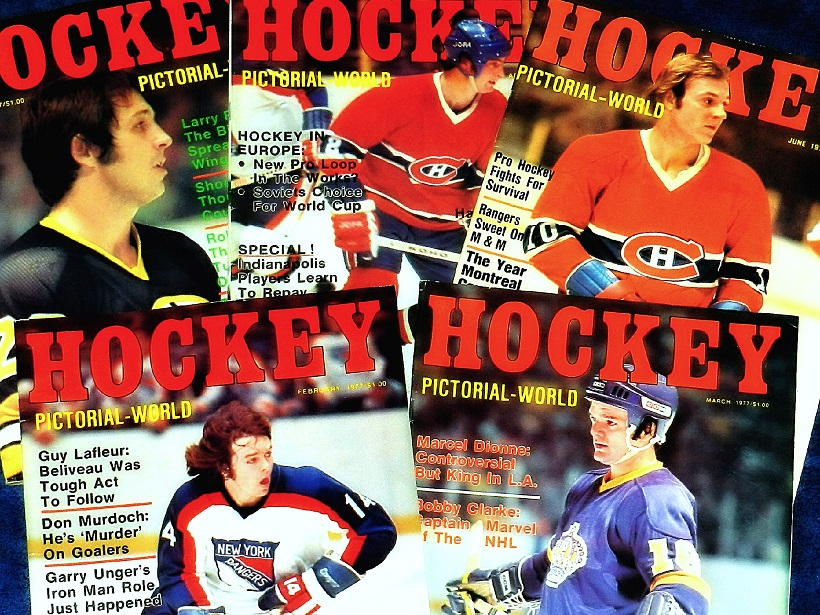 During the 1977–78 NHL season, the monthly magazines Hockey World and Hockey Pictorial amalgamated. What evolved was Hockey Pictorial–World (only hours of back–room meetings could have led to such a title). Combing through the issues from that season, I noticed a photo–feature called "Hockey People" — a random collection of, well, hockey people. I have posted, here, several of the more compelling images: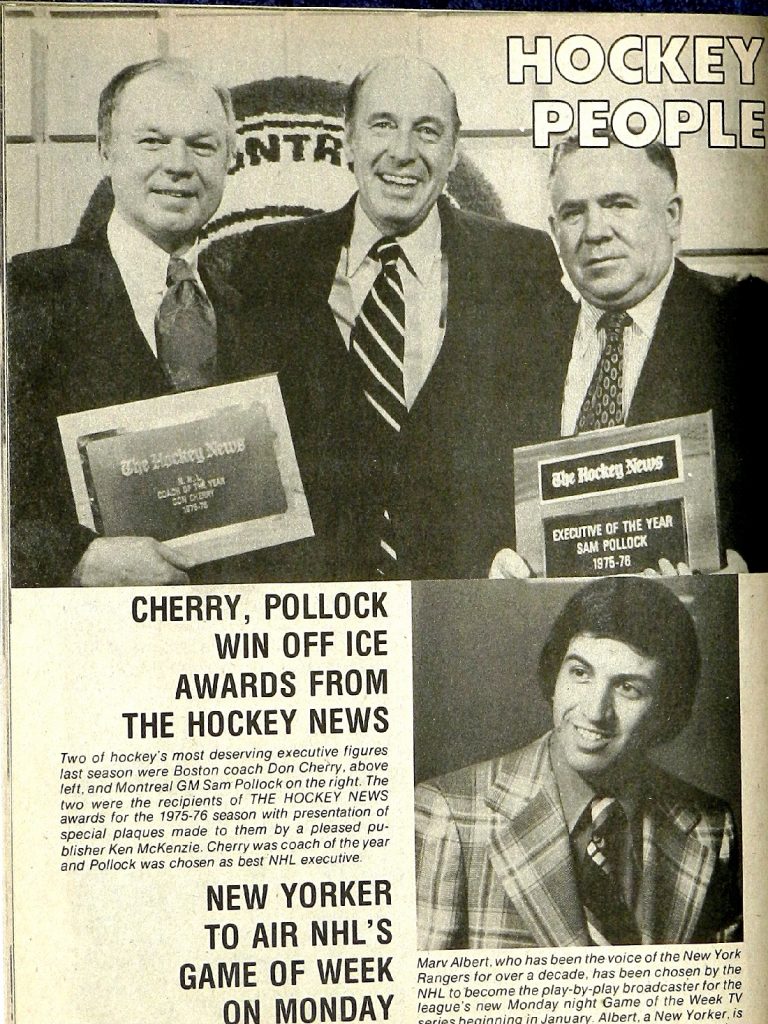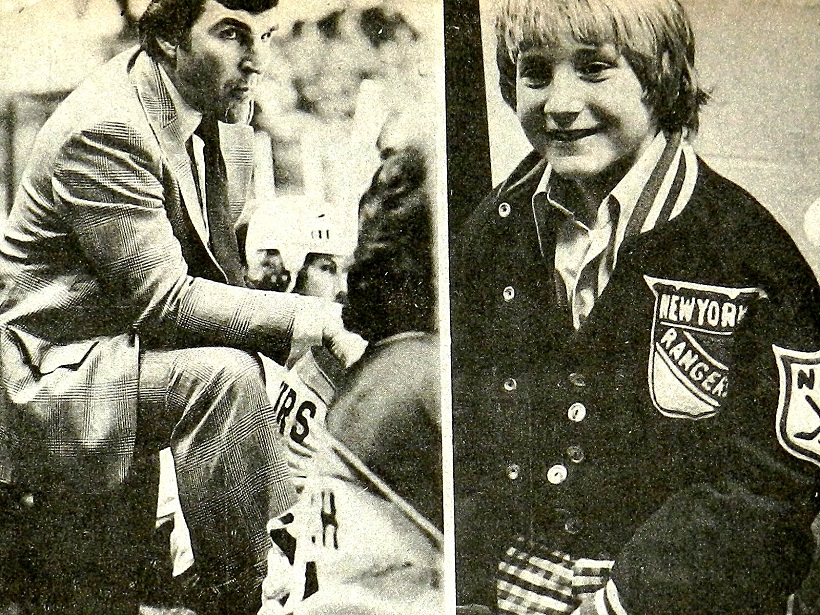 THE MAN ON THE LEFT WAS THE LATE JOHN FERGUSON, GM AND COACH OF THE NEW YORK RANGERS. THE KID ON THE RIGHT WAS FERGUSON'S NINE–YEAR–OLD SON, JOHN JR., WHO — 26 YEARS LATER — WOULD BE NAMED GM OF THE TORONTO MAPLE LEAFS.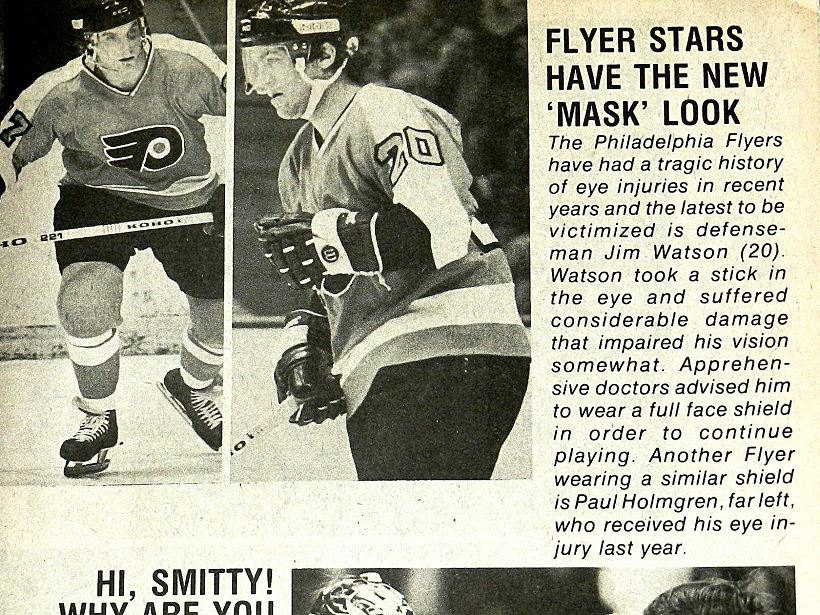 LIKELY THE FIRST MODERN VISORS TO BE WORN IN THE NHL.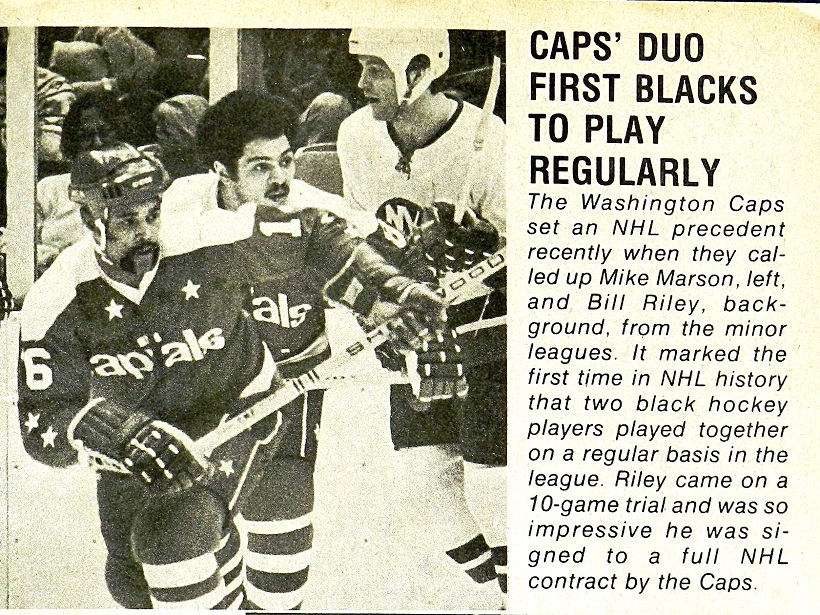 UNDOUBTEDLY, A WATERSHED MOMENT FOR THE NHL.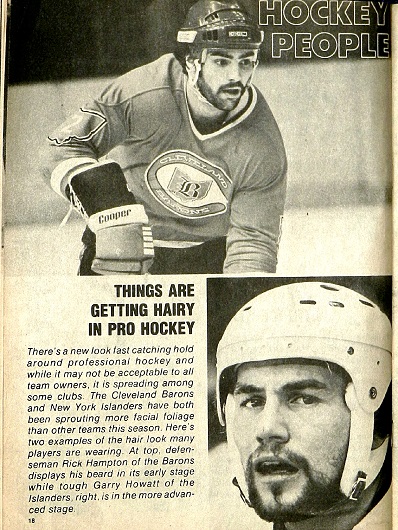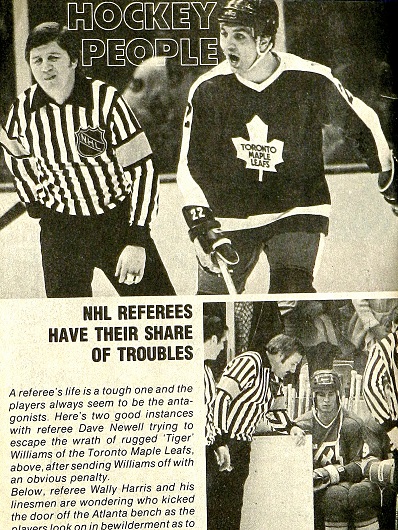 THE CLEVELAND BARONS (TOP–LEFT) WERE STILL IN THE NHL. AND TIGER WILLIAMS OF THE MAPLE LEAFS (RIGHT) WAS STILL BARKING AT SUCH REFEREES AS DAVE NEWELL.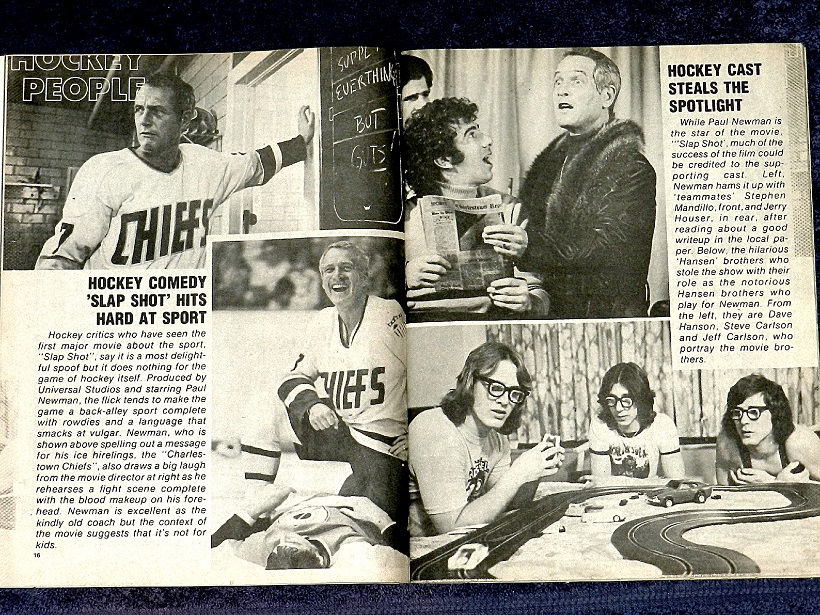 SLAP SHOT — NOW A CULT MOVIE AND EASILY THE MOST FAMOUS (INFAMOUS?) HOCKEY FILM — CAME OUT IN THEATERS EARLY IN 1977. STARRING THE LATE PAUL NEWMAN.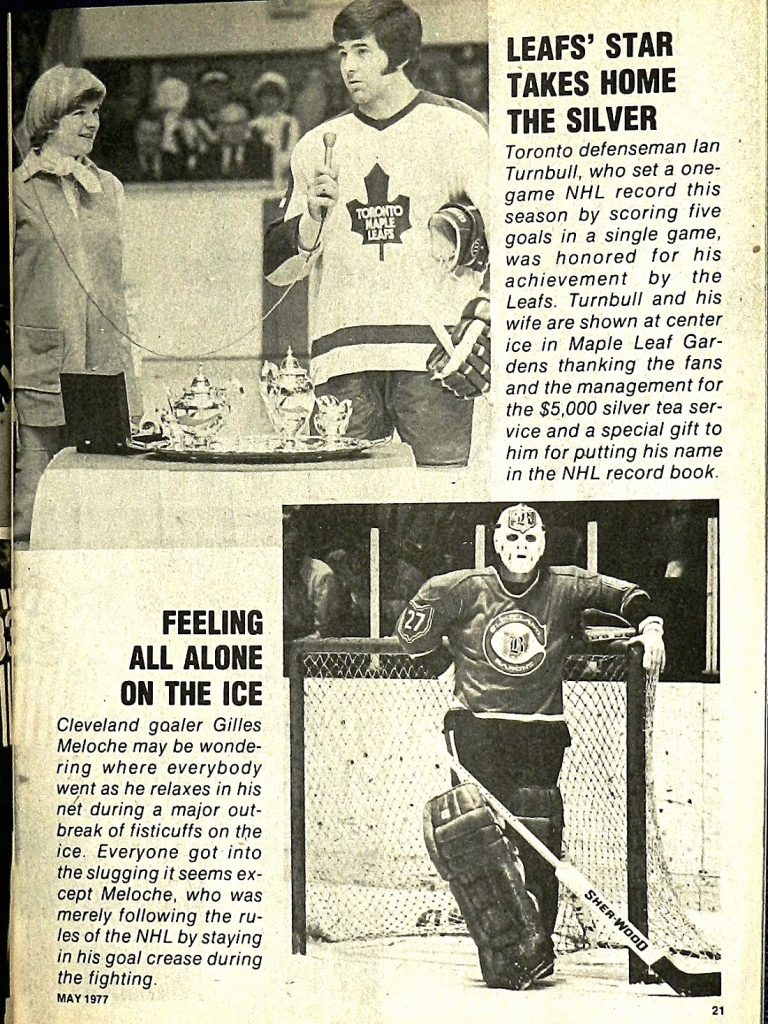 LEAFS OWNER HAROLD BALLARD SPLURGED FOR IAN TURNBULL (TOP) AFTER THE LATTER SCORED FIVE GOALS AT THE GARDENS AGAINST DETROIT ON FEB. 2, 1977. IT REMAINS A LEAGUE–RECORD FOR MOST GOALS IN ONE GAME BY A DEFENSEMAN.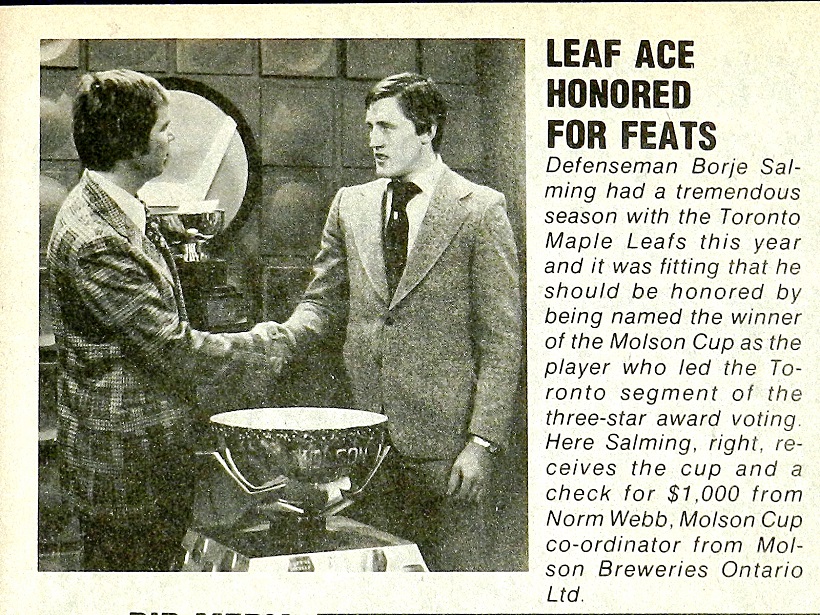 AND, OF COURSE, THERE WAS YOUNG BORJE.
EMAIL: HOWARDLBERGER@GMAIL.COM