TORONTO (May 22) — As part of his popular, weekend–notes column on Sunday, Steve Simmons of the Toronto Sun posed an interesting question: "In watching [William] Nylander playing alongside Nicklas Backstrom [with Sweden at the World Hockey Championships], I couldn't help but wonder — will Nylander be Mike Bossy to Auston Matthews' Bryan Trottier for the next several seasons with the Maple Leafs?"
Young fans may not be aware that Trottier and Bossy formed one of the greatest center/wing combinations in National Hockey League history while the New York Islanders were winning four consecutive Stanley Cup titles (1980–81–82–83). No player in my life has been able to one–time a pass with more speed and accuracy than Bossy, who surpassed the 50–goal mark in nine of his 10 NHL seasons. For a full decade, beginning in 1975, Trottier was among the top half–dozen players in the world. While skating with Bossy, he recorded season assist totals of 87, 79, 77, 72 and 71. Which leaves me skeptical of a budding comparison between Trottier and Matthews. Though it's a small sample–size, Matthews appears to be a scorer first and a play–maker second. His 40 goals and 29 assists as a Maple Leafs rookie reflected his numbers while moving up to the NHL, including 24 goals and 22 assists with Zurich of the Swiss Hockey League in 2015–16. With the United States team at the World Junior Hockey Championships that season, he had seven goals and four assists; in the World Hockey Championships, six goals and three assists. So, an early pattern has developed.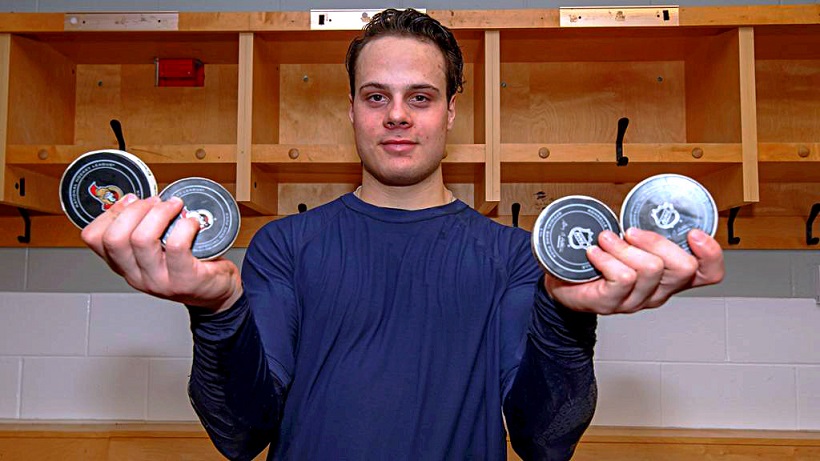 FROM HIS FIRST GAME IN THE NHL — LAST OCT. 12, AT OTTAWA — LEAFS CENTER AUSTON MATTHEWS HAS PROVEN TO BE A MORE NATURAL GOAL–SCORER THAN PLAY–MAKER. NHL.COM
This isn't to suggest the pattern cannot change, but Matthews looks every bit like a bullish forward that likes to pound the puck toward the net. Most of the great centers in modern NHL history have excelled, primarily, by setting up goals — including Wayne Gretzky, who could do anything with the puck, but whose assists total alone (1,963) would still have him atop the league's all–time points list 18 years after retiring. Look at the career stats of these 13 elite center–men from the post–expansion era in the NHL (after 1967):
• Jean Beliveau, Montreal: Goals–507 Assists–712 Points–1,219.
• Stan Mikita, Chicago: Goals–541 Assists–926 Points–1,467.
• Phil Esposito, Boston, New York Rangers: Goals–717 Assists–873 Points–1,590.
• Bobby Clarke, Philadelphia: Goals–358 Assists–852 Points–1,210.
• Marcel Dionne, Detroit, Los Angeles, New York Rangers: Goals–731 Assists–1,040 Points–1,771.
• Bryan Trottier, New York Islanders, Pittsburgh: Goals–524 Assists–901 Points–1,425.
• Wayne Gretzky, Edmonton, Los Angeles, St. Louis, New York Rangers: Goals–894 Assists–1,963 Points–2,857.
• Mario Lemieux, Pittsburgh: Goals–690 Assists–1,033 Points–1,723.
• Ron Francis, Hartford, Pittsburgh, Carolina, Toronto: Goals–549 Assists–1,249 Points–1,798.
• Mark Messier, Edmonton, Vancouver, New York Rangers: Goals–694 Assists–1,193 Points–1,887.
• Steve Yzerman, Detroit: Goals–692 Assists–1,063 Points–1,755.
• Sidney Crosby, Pittsburgh: Goals–382 Assists–645 Points–1,027.
• Connor McDavid, Edmonton: Goals–42 Assists–102 Points–148.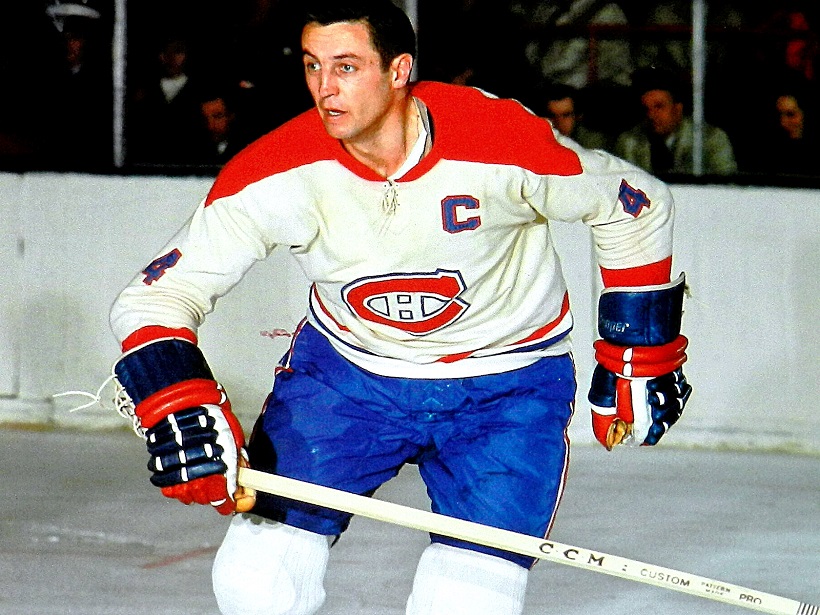 FROM THE LATE JEAN BELIVEAU (ABOVE) OF MONTREAL, TO CONNOR McDAVID OF EDMONTON, PROTOTYPE CENTERS IN THE NHL's POST–EXPANSION ERA HAVE BEEN PLAY–MAKERS, FIRST.
To a man, these current and future Hall–of–Famers set up more goals than they scored — most by a wide margin. Even Phil Esposito, the first mega–scorer among NHL centers, had more assists than goals.
The same applies to the great Maple Leaf centers since 1967:
• Dave Keon (1960–74): Goals–365 Assists–493 Points–858.
• Norm Ullman (1968–74): Goals–166 Assists–305 Points–471.
• Darryl Sittler (1970–82): Goals–389 Assists–527 Points–916.
• Doug Gilmour (1992–97): Goals–131 Assists–321 Points–452.
• Mats Sundin (1994–2008): Goals–420 Assists–567 Points–987.
Can Auston Matthews become a prototype center in the NHL? And, if the Leafs privately think not, might he help the club more by being shifted to the flank? As you can see, below, in the season–ending line combinations, the Leafs were razor–thin at left wing, where only James van Riemsdyk scored more than 14 goals (he had 29). The right side was much stronger, with Nylander (22 goals), Connor Brown (20) and Mitch Marner (19) offering superb balance; Kasperi Kapanen showing in the playoffs that he can also score.

Zach Hyman did well to provide the Matthews–Nylander line some muscle and corner–work, but he scored only 10 goals in 82 games. The club's No. 1 forward unit needs softer hands and more production from the port side. This could easily be accomplished by shifting Matthews to left–wing and Nylander to his natural spot at center. Obviously, it would open up a gaping hole at right–wing, yet one the club might fill in several ways. The Maple Leafs could make a big pitch for T.J. Oshie on the open market, should the Washington Capitals forward opt for unrestricted free agency, July 1. Oshie is coming off seasons of 26 and 33 goals. A No. 1 line of Nylander, Matthews and Oshie would be rather explosive. Any of Marner, Brown or Kapanen could be moved up to play with Nylander and Matthews. Then there is Jeremy Bracco, among the Leafs' brightest prospects — also a right–winger and excelling at the Memorial Cup with the host Windsor Spitfires.
It is hardly difficult to envision Matthews dominating at left–wing, with his heavy, accurate shot; his size (he's still filling out) and his penchant for driving toward the net. He certainly doesn't need to play center in order to stand out offensively. Several factors, of course, could temper such a change. Mike Babcock has a man–crush on Hyman and might desire to keep the top line as it is. And, Matthews may not want to change positions. Managers in baseball walk on egg–shells while "asking" their stars if they would move from one spot to another. Often, it is up to the player. With authoritarians Lou Lamoriello and Babcock running the Maple Leafs, such an arrangement would seem unlikely. Even as it pertains to Matthews. But, who knows?
There certainly is no shame for Matthews in the notion of switching from center to wing. Nor might it need to be a permanent move. It would, however, present the current Maple Leafs with better scoring balance.
Not a difficult argument whatsoever.
SIMPLY THE BEST
There has never been, in my view, hockey commercials on TV that compare to the Stanley Cup final promos Sportsnet is currently airing. In the two versions that I've seen, 21 NHL legends — Mario Lemieux, Sidney Crosby, Brett Hull, Bobby Hull, Mark Messier, Wayne Gretzky, Raymond Bourque, Bobby Clarke, Martin Bodeur, Phil Esposito, Sergei Fedorov, Patrick Roy, Steve Yzerman, Bobby Orr, Dave Keon, Teemu Selanne, Jonathan Toews, Mike Bossy, Bryan Trottier, Denis Potvin, Billy Smith — in camera close–ups (as seen, below), spell all or part of their last names. The 30–second spots end with a view of Stanley Cup engravings, and the superimposed sentence "every letter is earned". The sound–bytes were likely shot during the NHL's Centennial commemoration at the All Star Game in Los Angeles, when the surviving Top 100 players of all time gathered. They are truly classic commercials. If you haven't yet seen them, you will.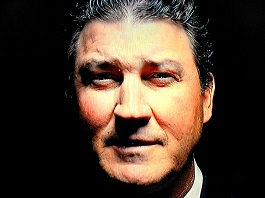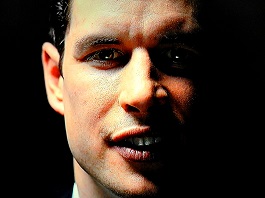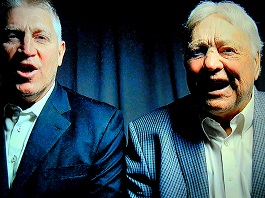 MARIO LEMIEUX / SIDNEY CROSBY / BRETT HULL AND BOBBY HULL.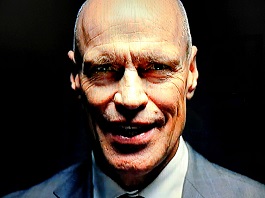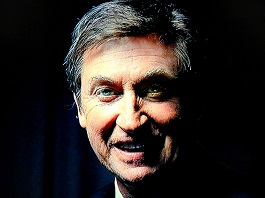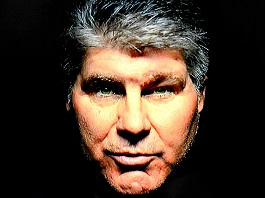 MARK MESSIER / WAYNE GRETZKY / RAYMOND BOURQUE.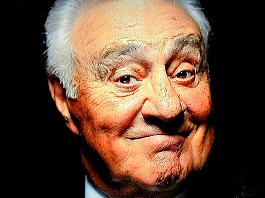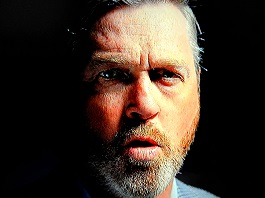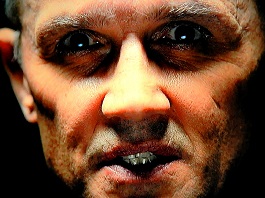 PHIL ESPOSITO / PATRICK ROY / STEVE YZERMAN.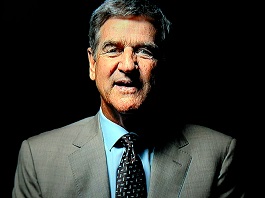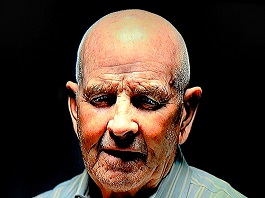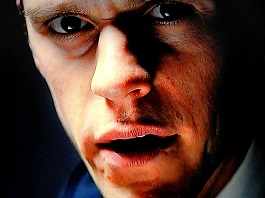 BOBBY ORR / DAVE KEON / JONATHAN TOEWS.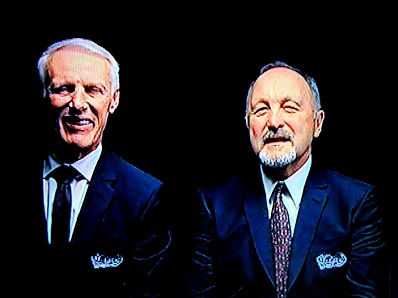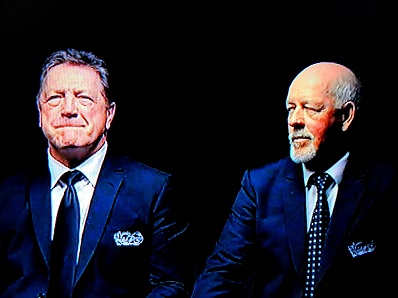 MIKE BOSSY AND BRYAN TROTTIER / DENIS POTVIN AND BILLY SMITH.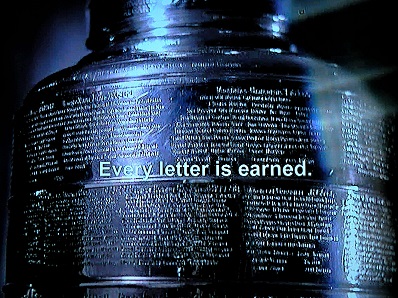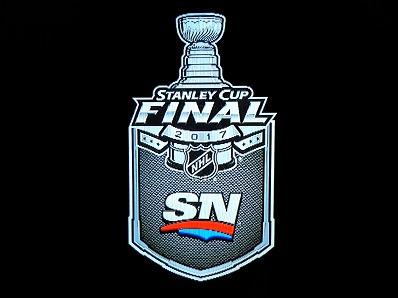 MONDAY NOTES: The Pittsburgh Penguins, as of this moment, are annihilating my well–demonstrated theory that you cannot legitimately compete for the Stanley Cup without a Norris Trophy–caliber defenseman. Somehow, the Penguins are one victory away from the Cup final with a blue line consisting of Olli Matta, Ian Cole, Trevor Daley, Brian Dumoulin, Ron Hainsey and Marc Streit. Competent players all. Above–competent, in Matta's case. Yet none that would be mentioned in the same paragraph as a Norris contender. Pittsburgh won the Cup last year with Norris facsimile Kris Letang active in all 23 playoff games and compiling a respectable 15 points. But, Letang hasn't played this spring after undergoing neck surgery. And, the Penguins' second–best blue–liner, Justin Schultz, missed Games 4 and 5 of the Eastern Conference final with an upper–body ailment. Pittsburgh won both, including Sunday afternoon's 7–0 rout of Ottawa at PPG Paints Arena. So, go figure. As I pointed out in a blog here (http://bit.ly/2q1rBp8) on May 9, only five teams since 1970 have won the Stanley Cup without a Norris Trophy threat and/or future Hall–of–Famer. They are the 1974 and 1975 Philadelphia Flyers; the 1990 Edmonton Oilers; 1993 Montreal Canadiens and 2006 Carolina Hurricanes. That's five of 46 champions. The Penguins, inexplicably, could make it six of 47 this year… Conversely, why are the Nashville Predators, even without No. 1 center Ryan Johansen, one win away from their first–ever Stanley Cup final? It's as easy as one–two–three: P.K. Subban, Roman Josi and Ryan Ellis. The first, a prior Norris Trophy winner (with Montreal); the other two working toward such consideration. These playoffs have shown the entire hockey world that Nashville has the best Top 3 of any blue line in the league… Nashville can punch its ticket to the final with a home–ice victory over Anaheim later tonight. Game 6 of the Western Conference final begins just after 8 p.m. on Hockey Night In Canada and the NBC Sports Network… The Preds would become the youngest current NHL team to play for the Stanley Cup. Nashville entered the league in the 1998–99 season. Columbus and Minnesota followed in 2000–01… If Nashville GM David Poile doesn't win NHL Executive–of–the–Year, the FBI should launch a criminal inquiry… Bet'cha didn't know that the Stanley Cup has been awarded in the month of June every year since 1991, when Pittsburgh won its first of two consecutive titles. Mario Lemieux, Jaromir Jagr, Ron Francis and the Penguins blasted the Minnesota North Stars, 8–0, at the old Met Center on May 25 of that spring… Former Leafs GM and long–time radio guru Gord Stellick turns 60 on Friday of this week… In the department of hindsight, imagine how the Maple Leafs defense would look today had the club not given up so quickly on Anton Stralman. Selected 216th in the 2005, post–lockout draft, Stralman appeared in 88 games during the 2007–08 and 2008–09 seasons, recording four goals and 22 points. Brian Burke traded the Swedish–born defenseman to Calgary on July 27, 2009 for veteran Wayne Primeau and a second–round pick. Primeau played 59 games for the Leafs and compiled eight points. In fairness to Burke, Stralman was nothing at all special during his time here. Neither did he play a game for Calgary, which flipped him to Columbus before the 2009–10 season. A year later, Stralman failed a tryout with New Jersey; then signed with the Rangers on Nov. 3, 2010. It was in the Apple that he began to develop as a solid NHL blue–liner. His play helped New York reach the Stanley Cup final in 2014. As an unrestricted free agent, he then signed a five–year, $22–million contract with Tampa Bay. Now, at age 30, Stralman and fellow–Swede Victor Hedman form one of the NHL's top defense tandems with the Lightning. Skinny and passive as a rookie with the Leafs, Stralman has filled out and learned to use his body effectively. He was throwing around his weight at the World Hockey Championships the past two weeks and helped his country to a gold medal. It is rare for a defenseman to become semi–elite nearly a decade into his NHL career. Stralman has done so…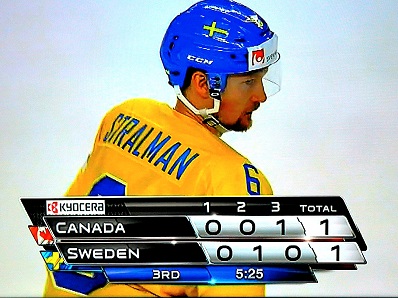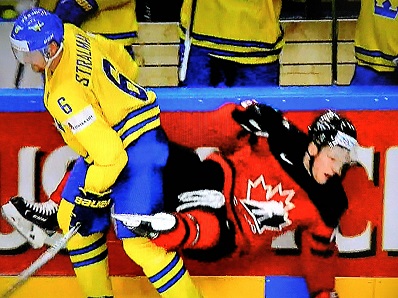 ONE–TIME LEAF ANTON STRALMAN WAS A PHYSICAL SPECIMEN FOR GOLD MEDAL–WINNING SWEDEN DURING THE WORLD HOCKEY CHAMPIONSHIPS THIS YEAR. TSN IMAGES
Condolences to the family and friends of former NHL defenseman Bill White, who died on Sunday at 77. White broke into the NHL upon expansion, playing all 74 games with the Los Angeles Kings in 1967–68. Traded to Chicago in February 1970, he became an All–Star while playing alongside Pat Stapleton. Both were important figures for Team Canada during the eight–game series against the Soviet Union in September 1972. White is the sixth member of that fabled club to pass away, joining associate coach John Ferguson and fellow players Gary Bergman, Bill Goldsworthy, Richard Martin and Jean–Paul Parise… A prime example of balanced, professional broadcasting was provided, not surprisingly, by TSN's Ray Ferraro during Sunday's telecast of the gold medal game at the World Hockey tournament in Cologne, Germany. Sweden led 1–0 in the second period when Travis Konecny (Philadelphia Flyers) embellished a phantom high–stick in front of the Canadian bench, throwing back his head as if clipped under the chin. The officials fell for the act and Ryan OReilly (Buffalo Sabres) deadlocked the count for Canada on the ensuing powerplay. Said Ferraro from ice–level, working with play–caller Gord Miller: "If Sweden had pulled that stunt, Canadian hockey fans would be in an uproar. So, if it's not right for Sweden, it can't be right for Canada." In an email response to me during the second intermission, Ferraro simply wrote: "Don't like that stuff"… Though hockey watchers in this country were disappointed when Sweden prevailed in a shootout, I felt happy for goalie Henrik Lundqvist, who has endured such heartache in the Stanley Cup tournament with New York. Lundqvist appeared to be crying at Madison Square Garden when the Rangers were eliminated by Ottawa this spring, yet he held gloved–hands over his head and gave the New York fans an ovation before leaving the ice. After stopping Mitch Marner of Team Canada (and the Maple Leafs) to win the gold medal on Sunday, Lundqvist was steamrolled (below, TSN images) by an elated William Nylander. There isn't a defensive coordinator in the NFL that wouldn't have been impressed with Nylander's "sack" of the veteran goalie…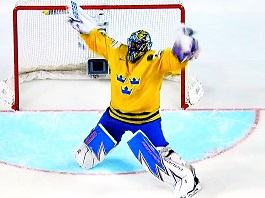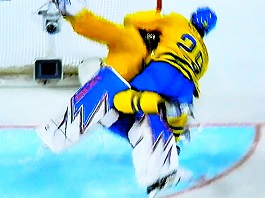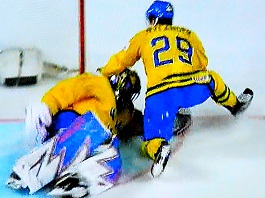 Speaking of football, as I watched a documentary on the NFL Network Sunday morning, I was reminded of the most shocking call–back I've ever received from a sports figure. In 1987, a year before I began my radio career, I was working on a story for the Canadian Football League program. On a whim, I phoned the Dallas Cowboys office and left a message, never thinking in a million years it would be forwarded. The next day, Tom Landry returned my call. The man in the hat. The coaching legend. I had lock–jaw for the first 10 or 15 seconds as I tried to thank Landry for his generosity, finally croaking out the words. "It's no problem at all, Howard, how can I help you," he calmly replied. I met Landry for the first and only time at the only Super Bowl I covered in my years at the radio station — the Dallas–Buffalo game after the 1992 season at the Rose Bowl in Pasadena (Jimmy Johnson was, by then, coaching the Cowboys). Landry checked in at the hotel in which I stayed, the Century Plaza, which was the NFL headquarters that year. I waited for him to gather his room–key and then introduced myself, relaying the astonishing call–back story from more than five years earlier. "Did I really do that?" he asked with a smile. "I guess I like Canadians." Landry was the Cowboys only coach in the first 29 years of the franchise. He guided "America's Team" to the Super Bowl on five occasions, winning twice (over Miami after the 1971 season and Denver after 1977). The native of Mission, Texas died of Leukemia at 75 on Feb. 12, 2000. As long as I have my faculties, I'll remember that telephone call.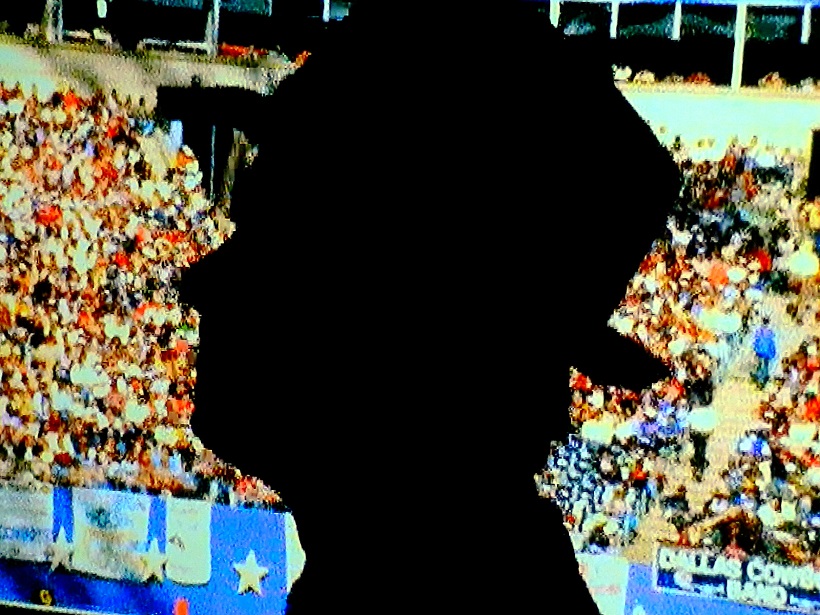 THE FAMOUS NFL FILMS IMAGE OF TOM LANDRY, SILHOUETTED AGAINST A SUNNY BACKGROUND AT OLD TEXAS STADIUM.
EMAIL: HOWARDLBERGER@GMAIL.COM