TORONTO (June 2) — From the inception of the National Hockey League in November 1917 until Feb. 24, 1986, the line remained unbroken. For nearly 70 calendar years — the entire history of the franchise — a trainer with the Toronto Arenas, St. Pats or Maple Leafs had sewn the captain's 'C' on a player's jersey.
It began with a fellow named Ken Randall — born in Kingston, Ont. on Dec. 14, 1888 — and continued with Frank Heffernan, Reg Noble, Jack Adams, Babe Dye, Bert Corbeau, Hap Day, Charlie Conacher, Red Horner, Syl Apps, Bob Davidson, Ted Kennedy, Sid Smith, Jimmy Thompson, George Armstrong, Dave Keon, Darryl Sittler and Rick Vaive. It ended the day after Vaive slept late and missed a team practice in Bloomington, Minnesota. The 'C' was removed from his jersey; the line promptly severed. It can be argued the succession originally broke when Sittler abdicated the captaincy on Dec. 29, 1979, hours after his best friend and prolific line–mate, Lanny McDonald, had been traded to the Colorado Rockies by recycled general manager Punch Imlach. For the remainder of that tumultuous season, the Leafs went captain–less, only to have Harold Ballard restore Sittler's role when Imlach was hospitalized, the following summer, with a heart attack.
Until Vaive's transgression in Minnesota, however, the 'C' had never been taken from a Leafs player.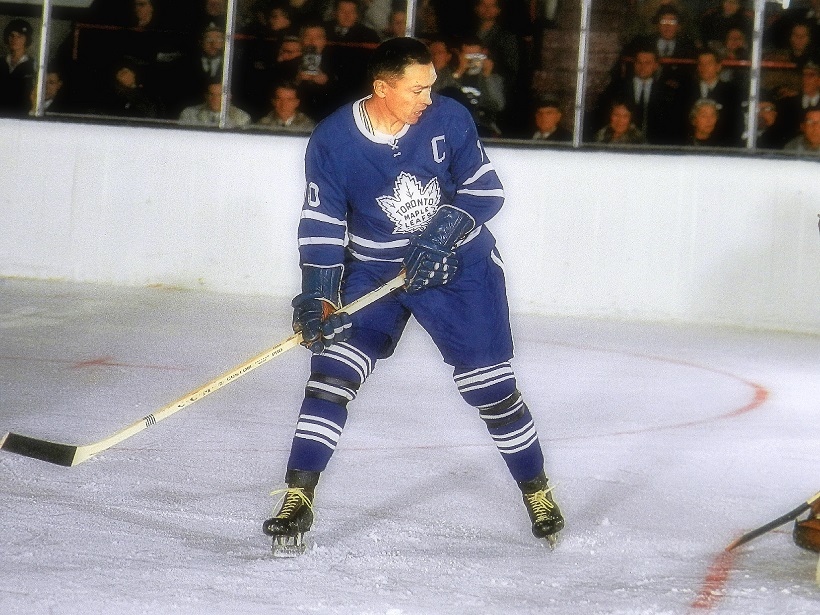 GEORGE ARMSTRONG IS THE LONGEST–SERVING CAPTAIN IN LEAFS HISTORY — 1957 TO 1969.
From that day in February 1986 to the start of the 1989–90 season, Toronto operated in a vacuum of leadership, which descended from Ballard through his rudderless club. Gord Stellick then acquired veteran defenseman Rob Ramage from Calgary on June 16, 1989. Before meeting any of his new teammates, Ramage picked up a Toronto newspaper and discovered that Ballard had named him the Leafs' first captain since Vaive. Unusual, perhaps, but not for the cantankerous owner. Over the next 20 years — with Ramage, Wendel Clark, Doug Gilmour and Mats Sundin — the 'C' remained in place. Another interruption occurred after Sundin left as a free agent to sign with Vancouver. The Leafs did not have a captain in 2008–09 and for half of the following season. That changed shortly after Brian Burke acquired Dion Phaneuf from the Flames on Jan. 31, 2010. Burke and Ron Wilson quickly anointed Phaneuf the club's new leader. Now, for a third time, and since Lou Lamoriello traded Phaneuf to Ottawa on Feb. 9, 2016, the Leafs are without a captain.
During a brief interview earlier this week with Pierre LeBrun of TSN, Lamoriello indicated there is no hurry to re–issue the 'C'. In one respect, that may have a positive outcome given that Auston Matthews — the presumptive recipient — won't be saddled with additional responsibility while he navigates through his second NHL season; almost always more of a challenge for a hot–shot rookie from the previous year. That said, isn't there sort of an obligation for the Leafs to have a player wearing the 'C'? It's been suggested the role of Toronto hockey captain ranks among the top–ten most important honors in Canada. And, the club most–often compared traditionally to the Maple Leafs — the Montreal Canadiens — has been without such a figure only once in the past 109 years (the 2009–10 season, after Saku Koivu and before Brian Gionta).
So, why not go ahead with it before next season? If Matthews is truly the optimum selection for captain, rather than the common millennial choice of No. 1 draft pick and best player (i.e. Sidney Crosby, Steven Stamkos, John Tavares, Connor McDavid), give him the 'C' and let him run with it. Matthews proved quite capable of shouldering an immense load in his rookie season, and despite its apparent burden, the captain's role is largely symbolic. From my perspective, it doesn't have to be delivered to the best player. The longest–serving captain in Leafs history, George Armstrong, was far from that. All the club did with The Chief is win four Stanley Cups in the 1960's. I suggested here last December that Morgan Rielly is the de facto leader of the current team and would make a superb captain. Nothing in the interim has changed my mind.
If, however, Matthews is the undisputed successor to Phaneuf, why wait another season? Wearing the 'C' hasn't negatively impacted Crosby, Stamkos, Tavares or McDavid. Why should it impede Matthews? He's already the go–to guy for media after most games and practices. And, he just scored 40 goals.
So, go ahead and get it done, Lou.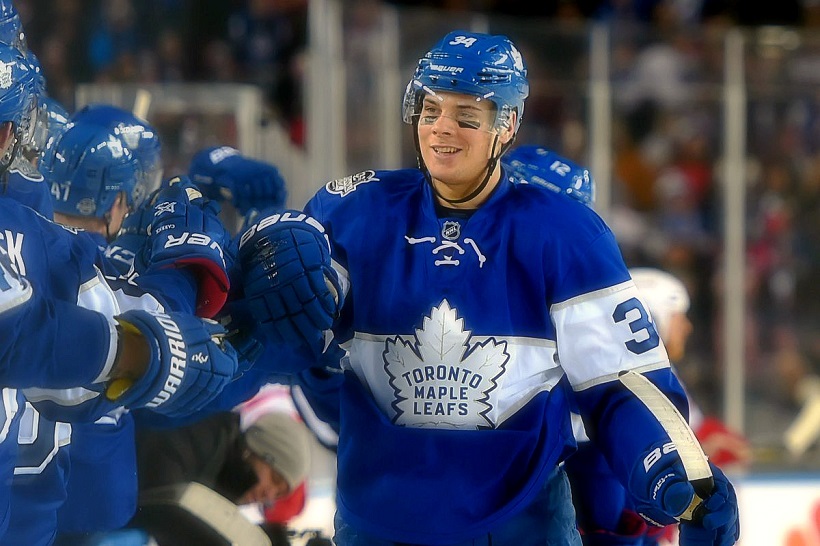 WHY WAIT TO ANOINT AUSTON MATTHEWS CAPTAIN OF THE MAPLE LEAFS? DAN HAMILTON PHOTO
I agree with the traditionalists. This is Canada's 150th birthday. The team with the maple leaf on the front of its jersey should have a captain. Always. Including today.
OLD HOCKEY PROGRAMS
As the NHL approaches the end of its Centennial season — and the 50th anniversary, this coming Tuesday, of its first expansion draft — what better time than now to look at some great, modern history? Among my collection of NHL game programs are the following seven issues, dating from 1966 to 1978. Including such defunct or re–located teams as the Oakland Seals, Minnesota North Stars, Atlanta Flames and Cleveland Barons. From such legendary arenas as the Detroit Olympia, Boston Garden and Chicago Stadium.
So, please, take a few moments and enjoy this trip down memory lane.
MONTREAL CANADIENS at DETROIT RED WINGS — Jan. 9, 1966.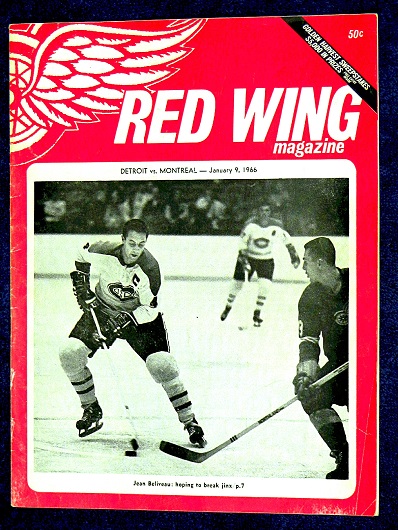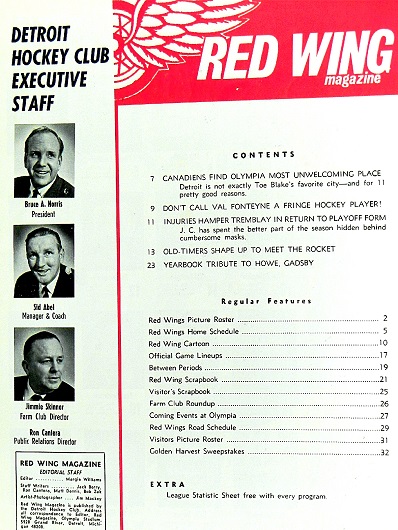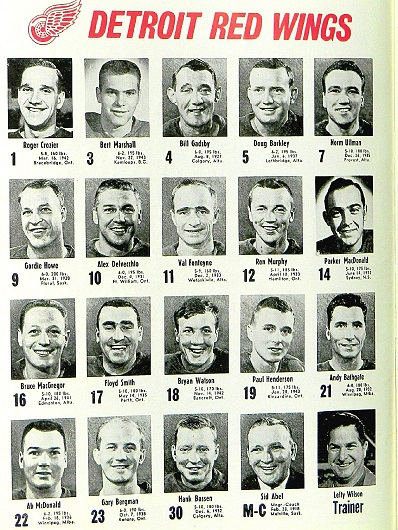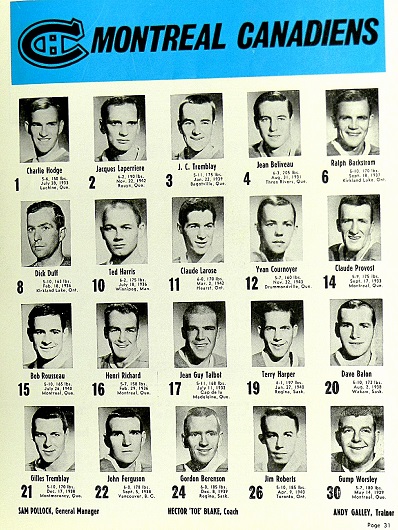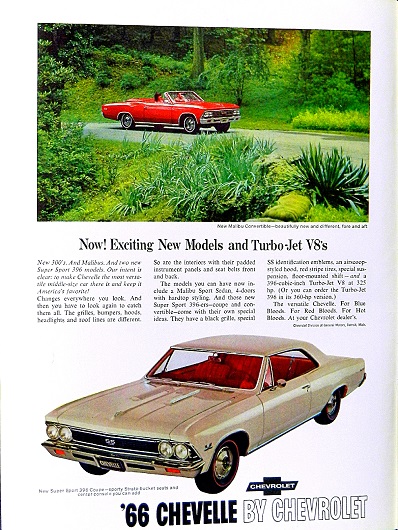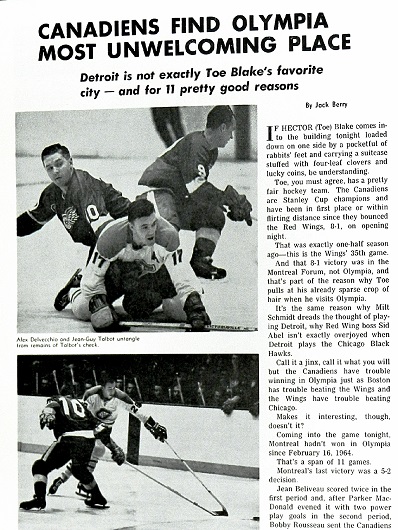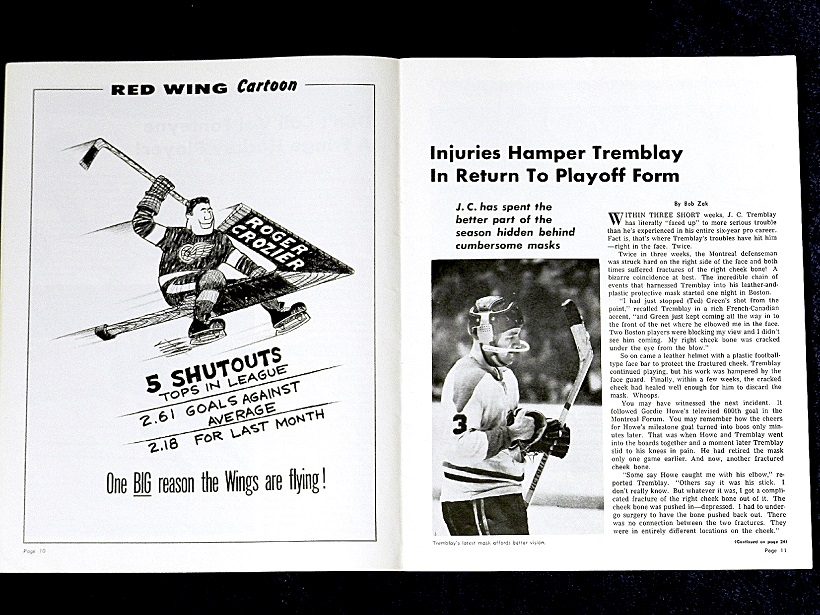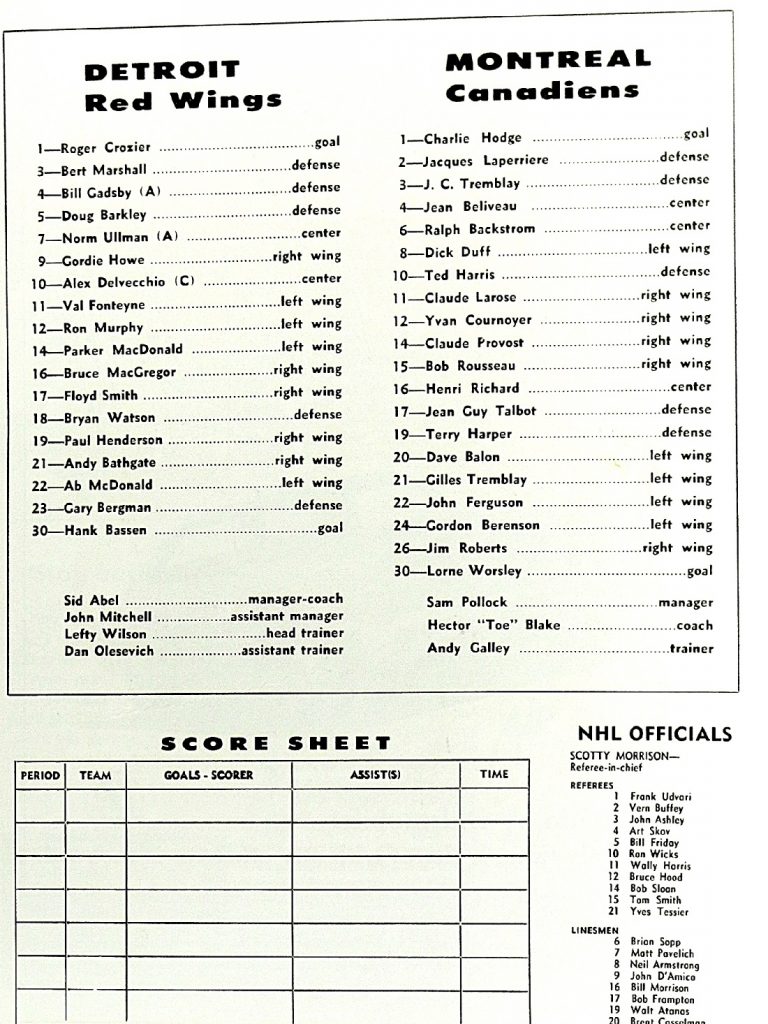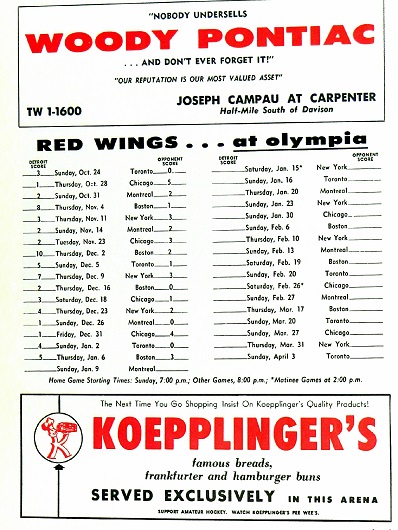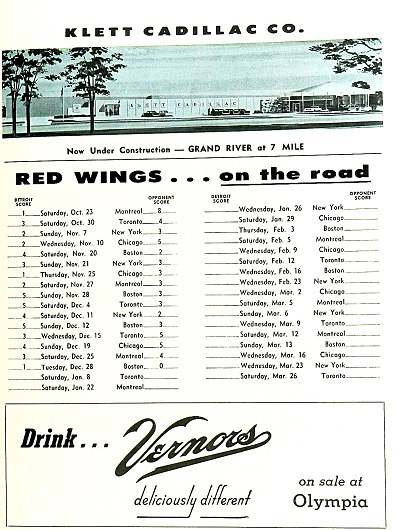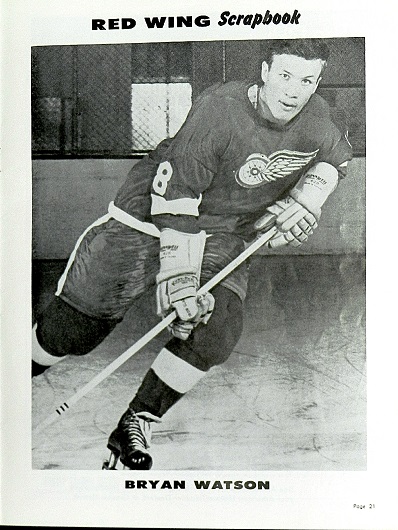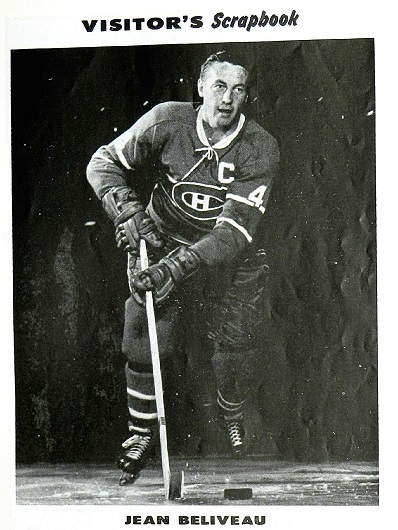 LOS ANGELES KINGS at OAKLAND SEALS — Apr. 5, 1969.
(First home playoff game in Seals history).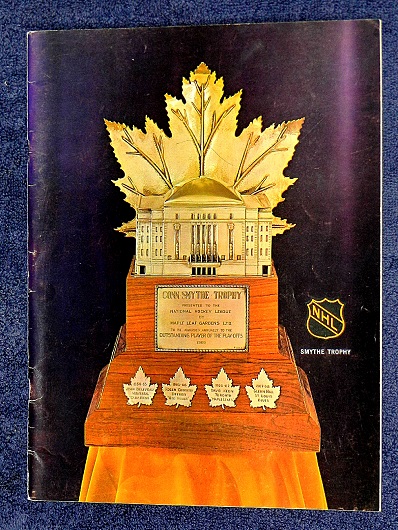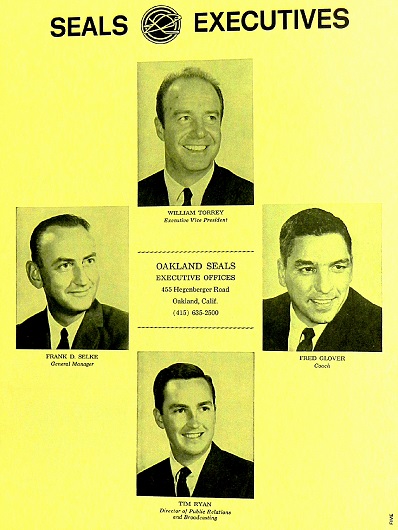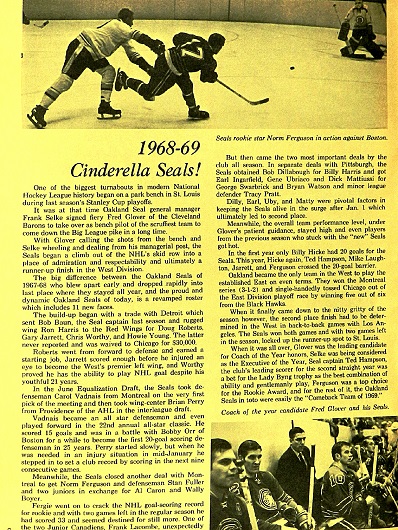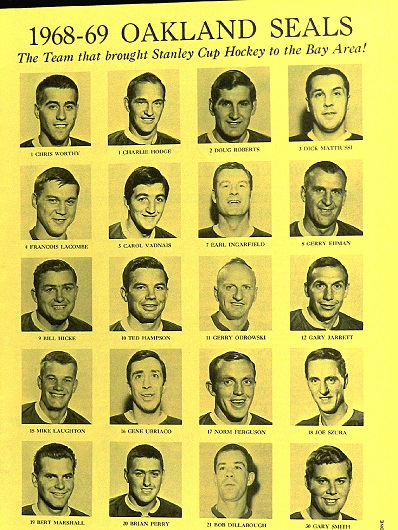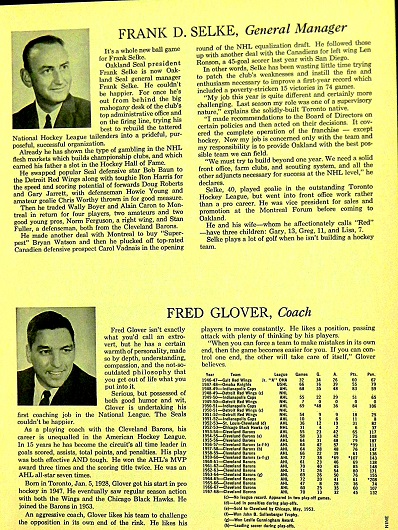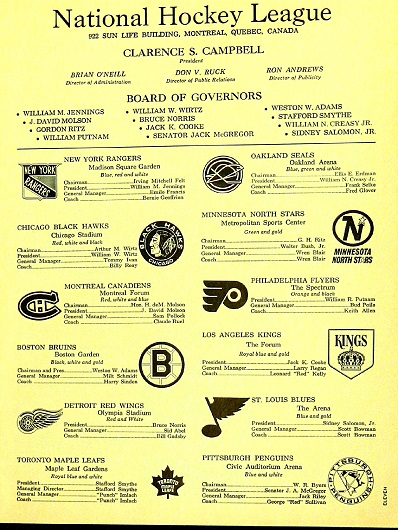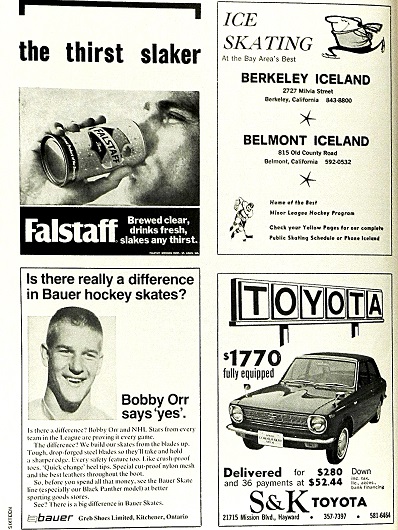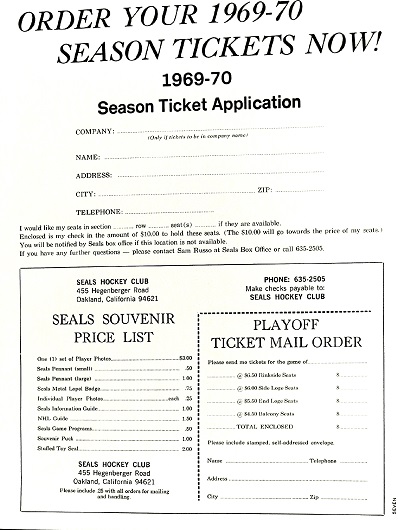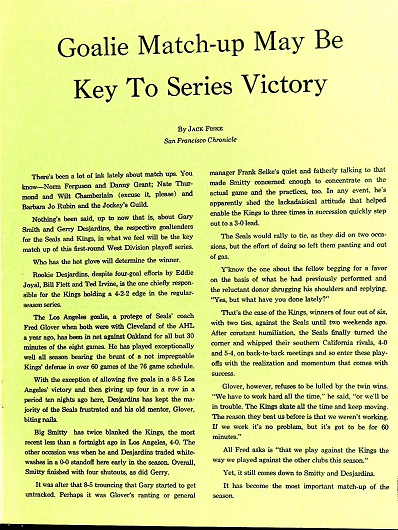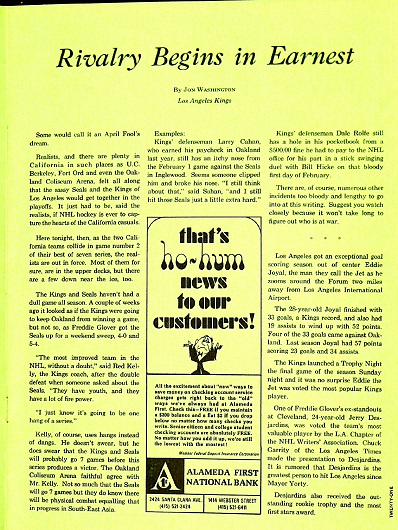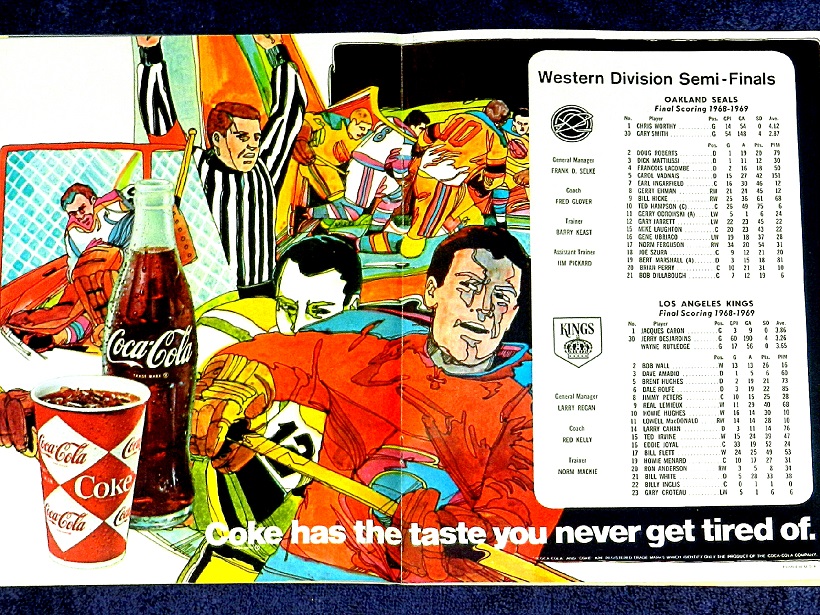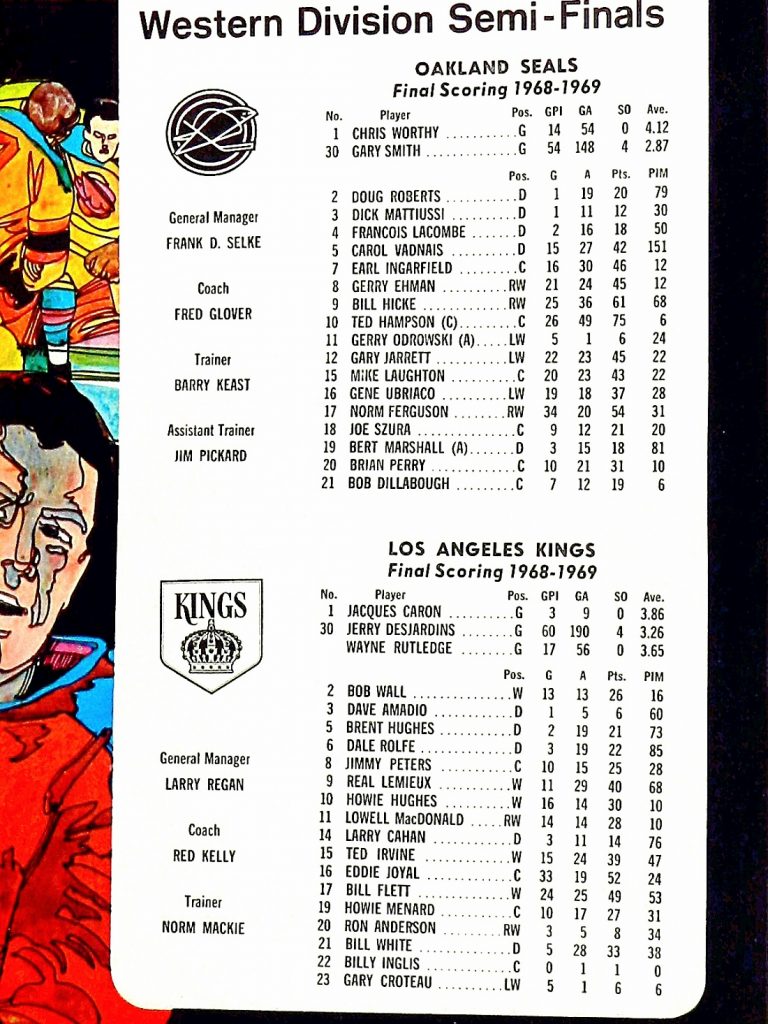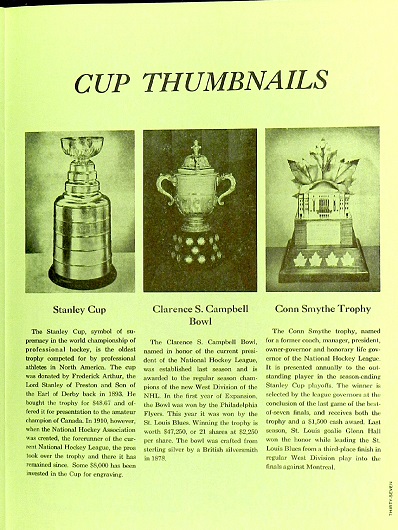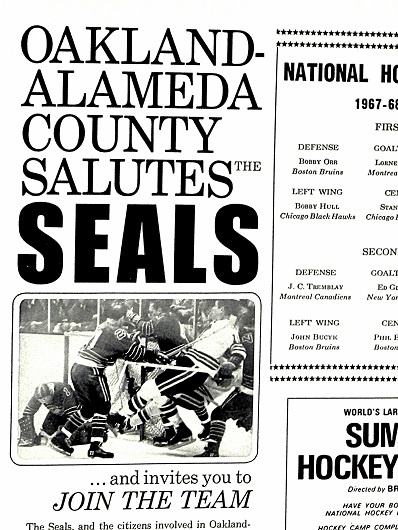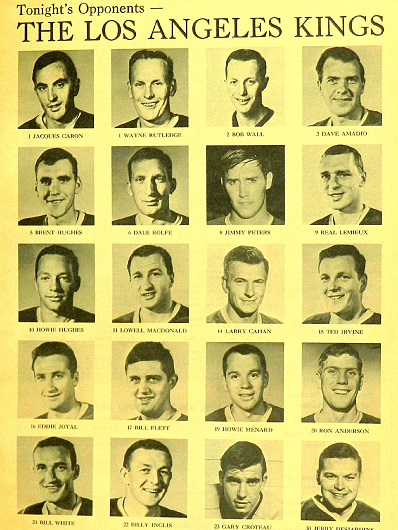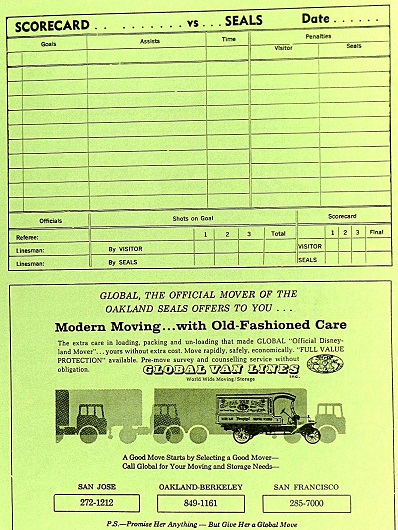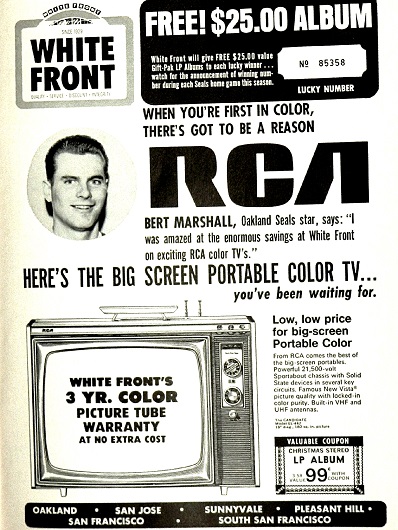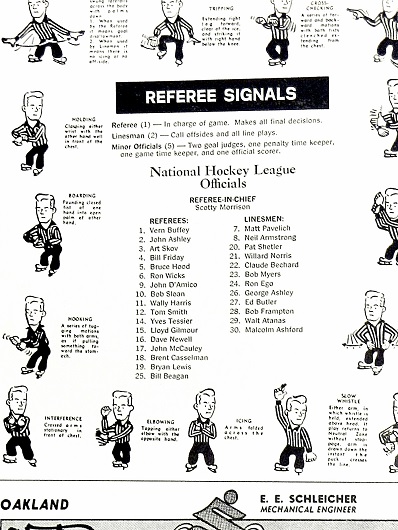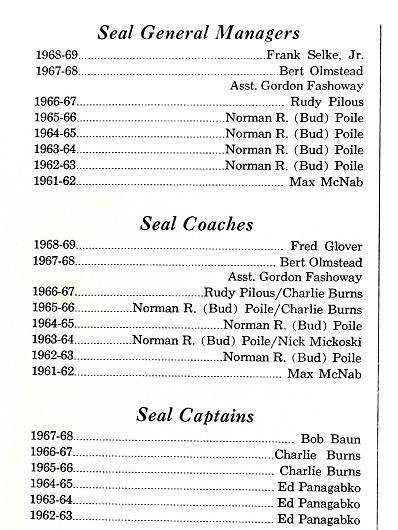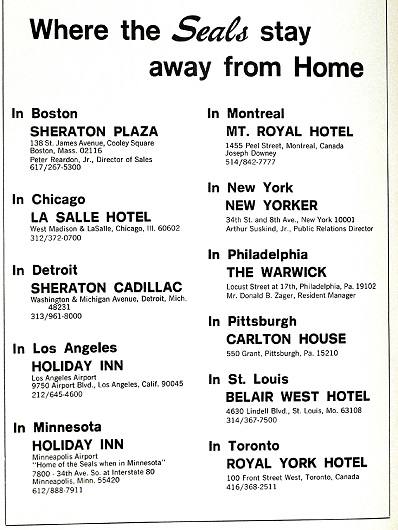 DETROIT RED WINGS at BOSTON BRUINS — MAR. 15, 1970.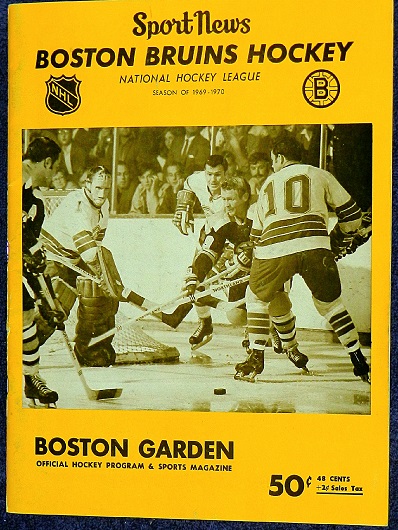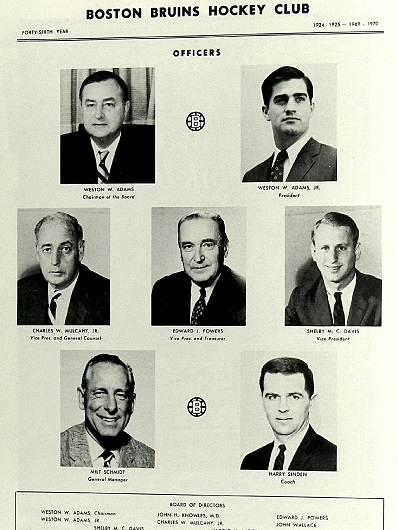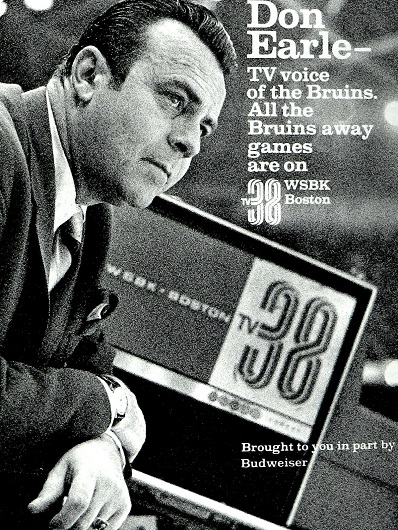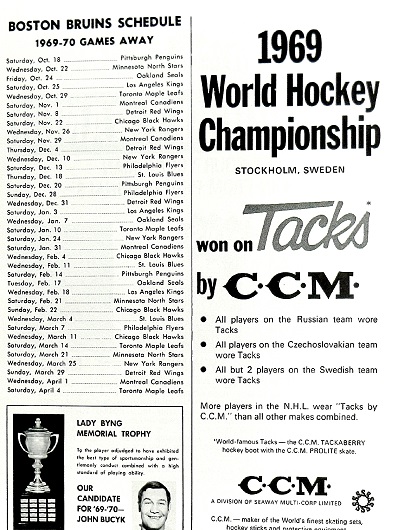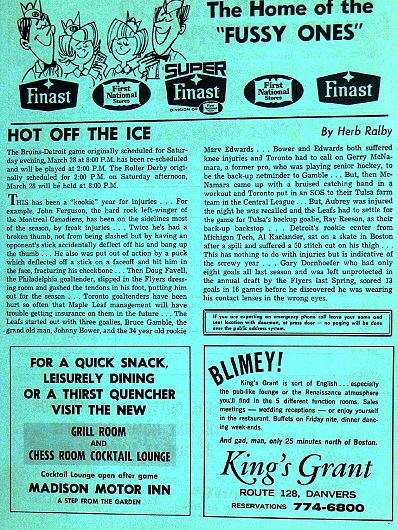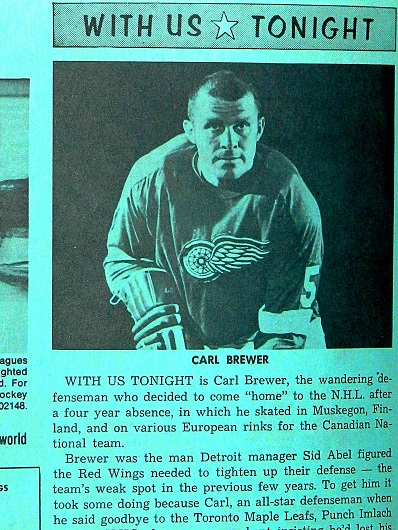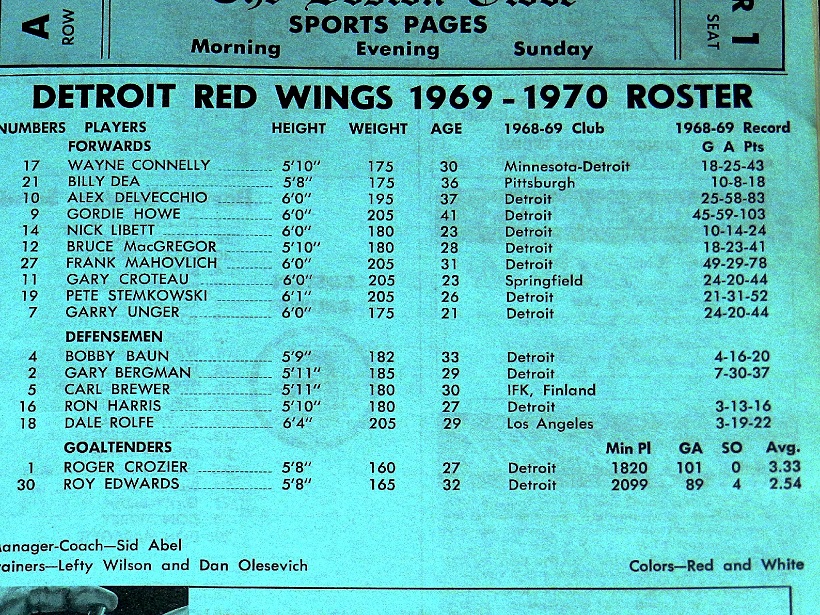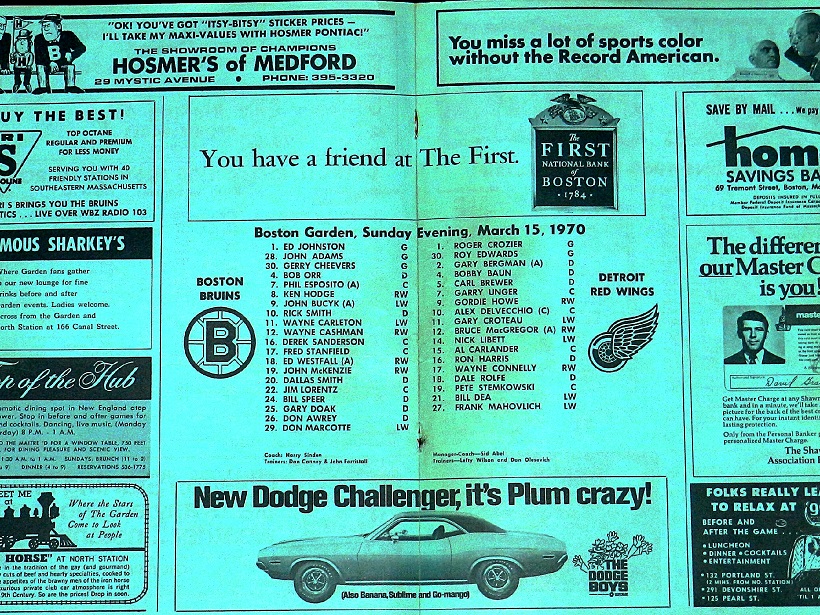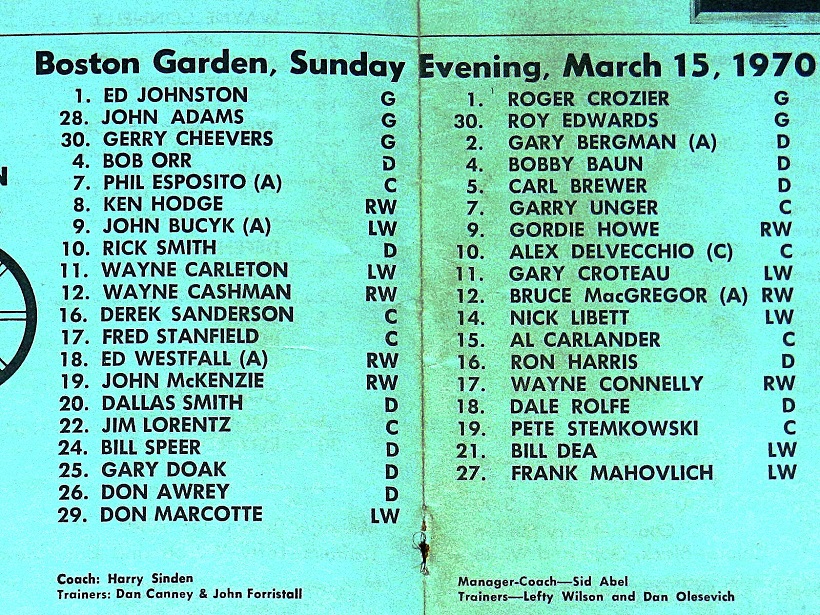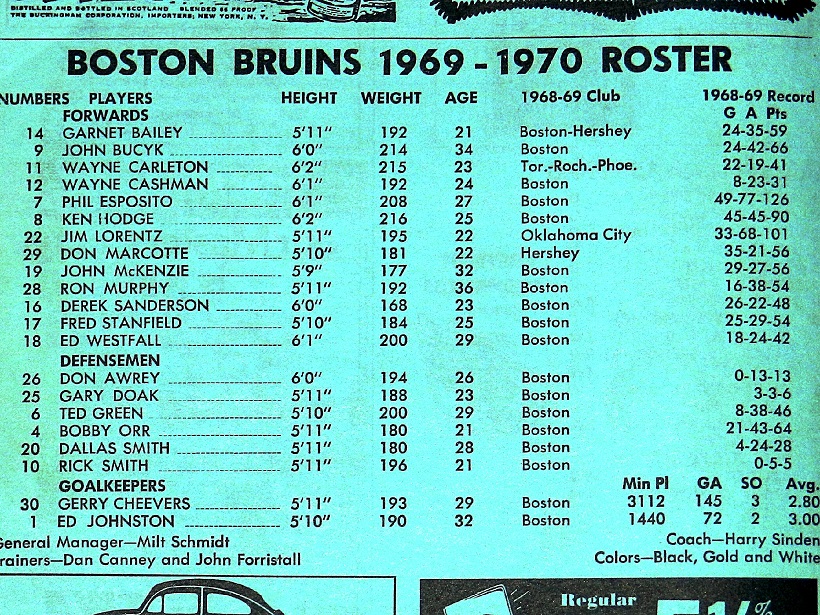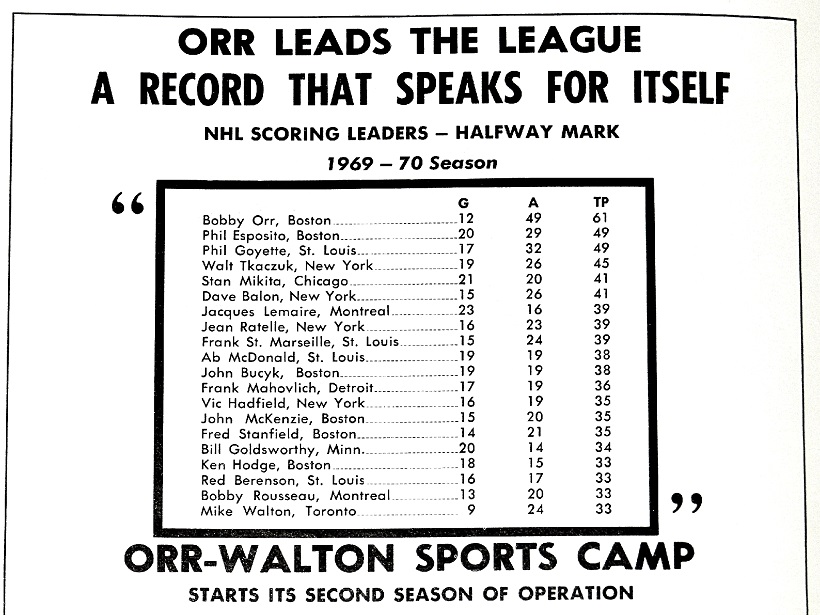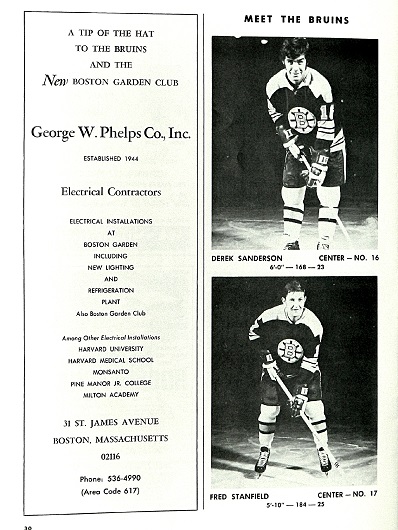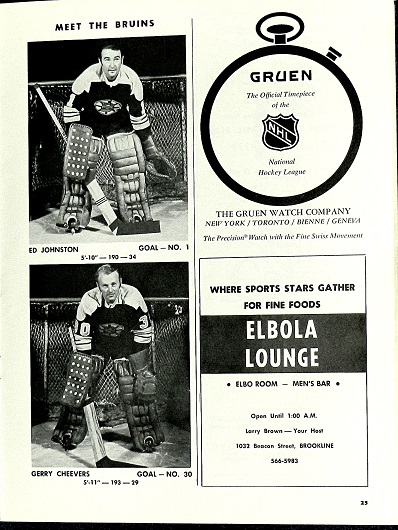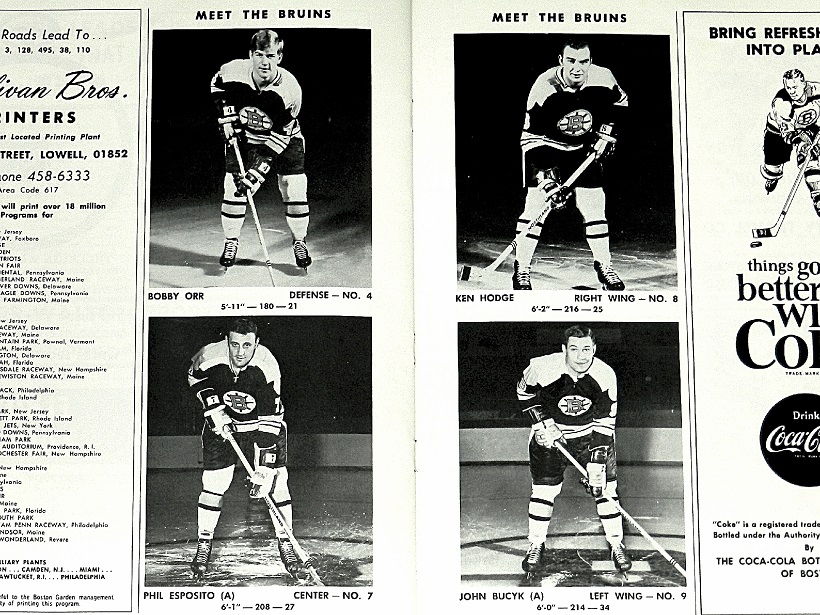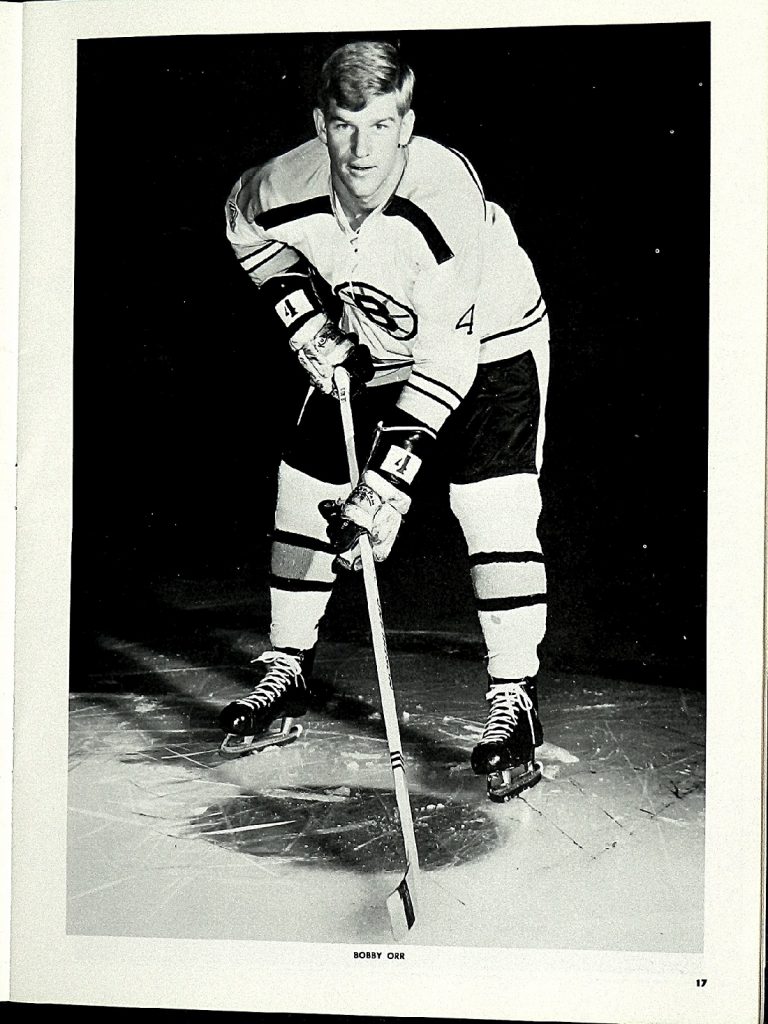 CALIFORNIA GOLDEN SEALS at PITTSBURGH PENGUINS — DEC. 8, 1971.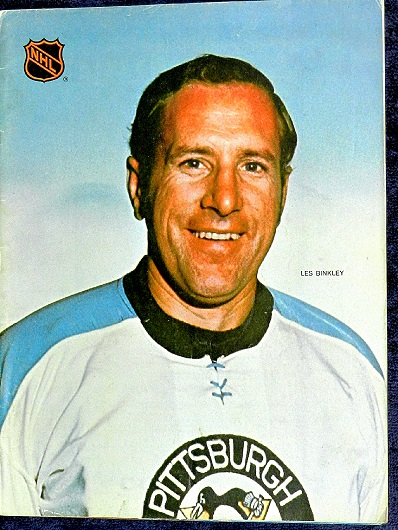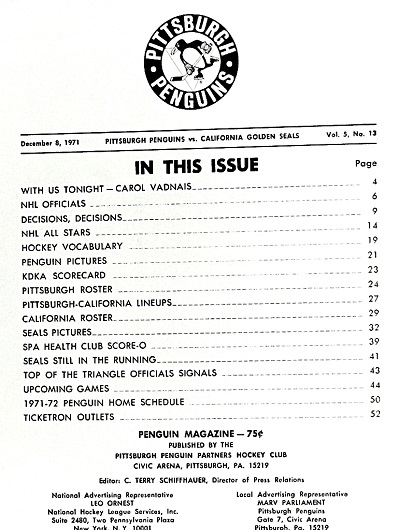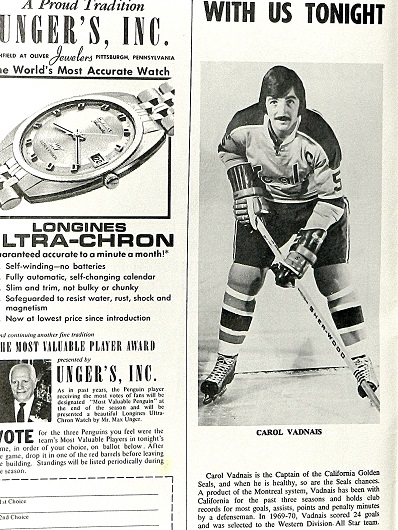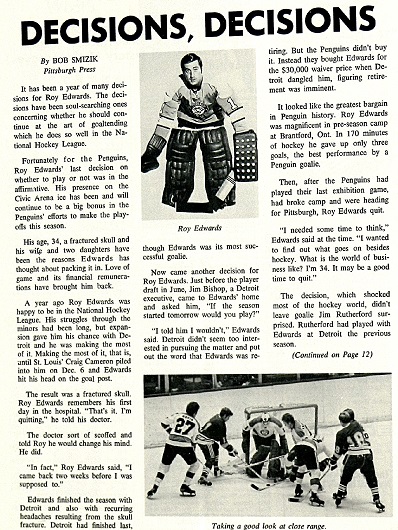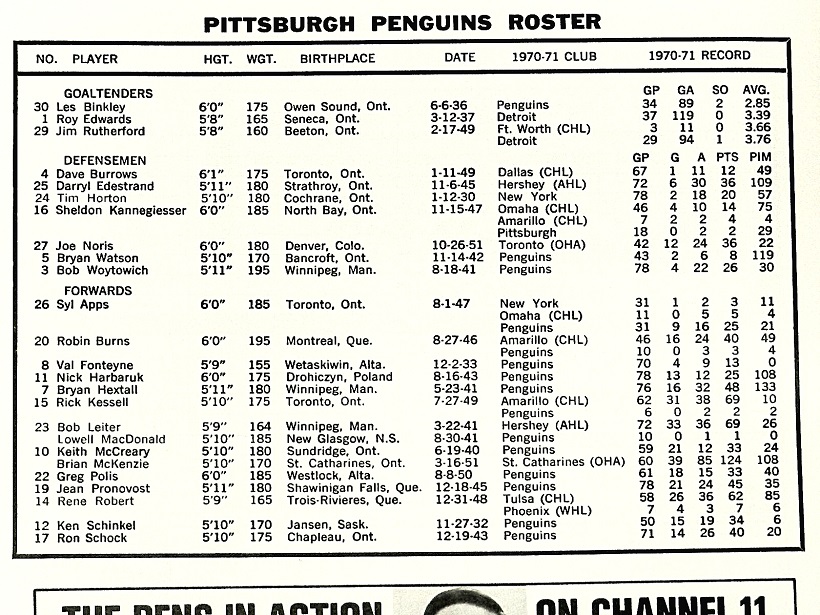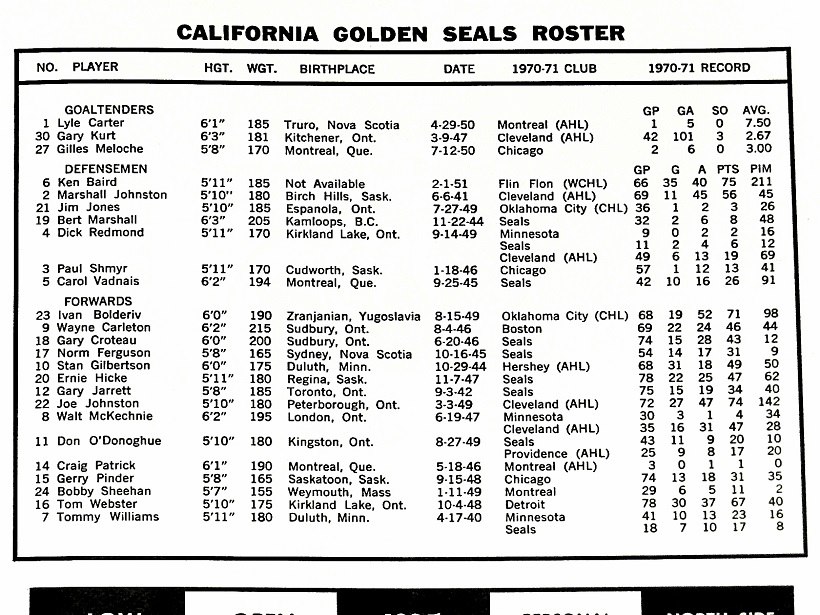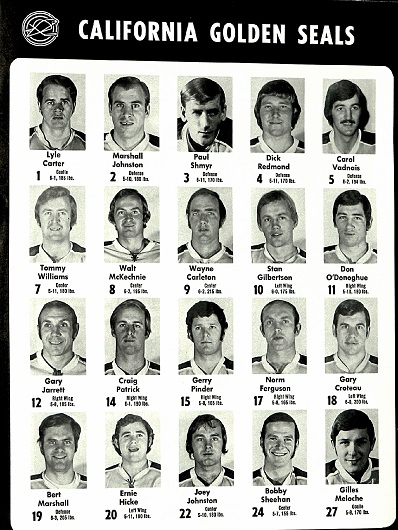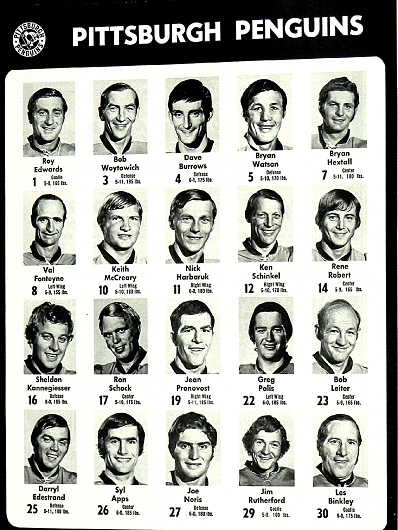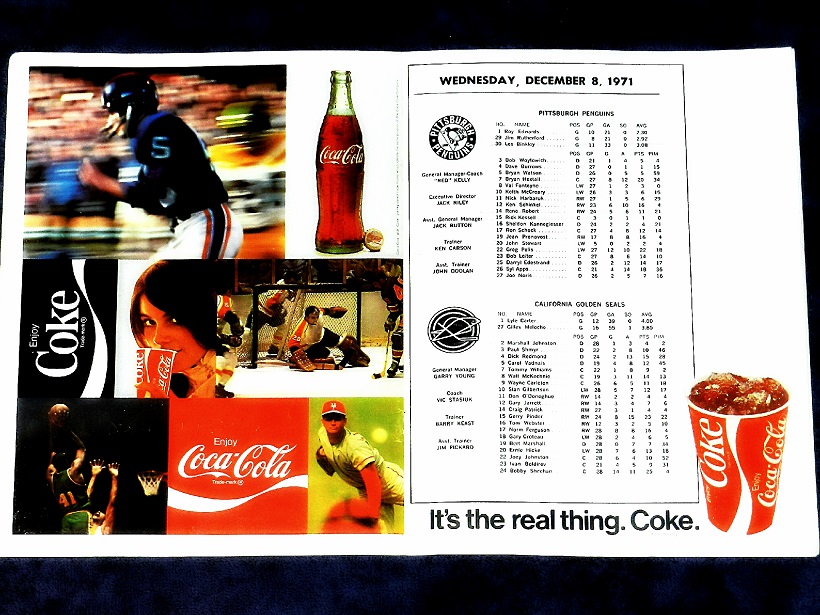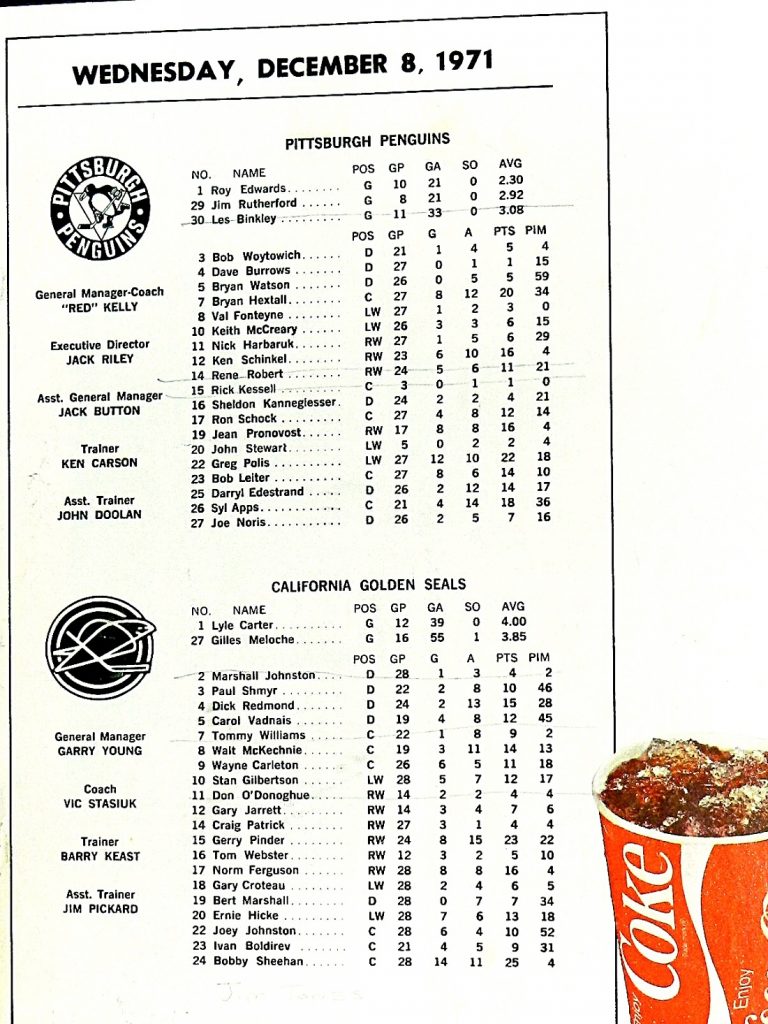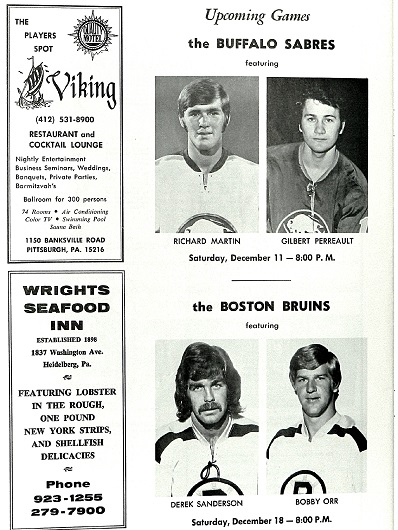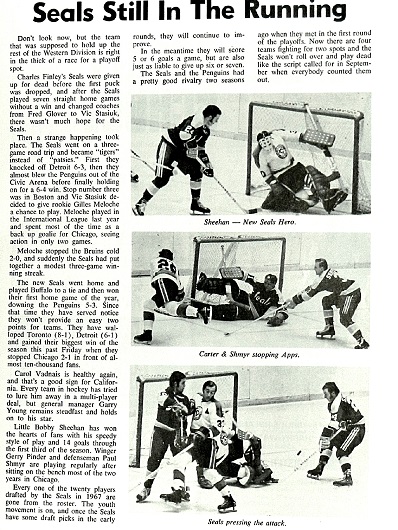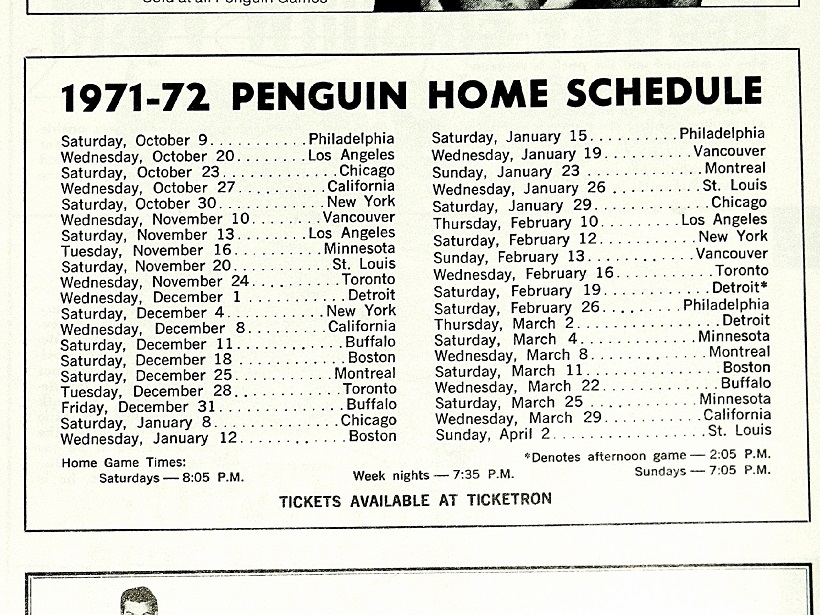 MINNESOTA NORTH STARS at CHICAGO BLACKHAWKS — Nov. 19, 1972.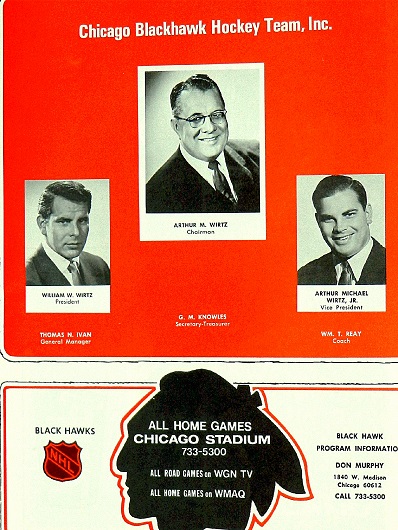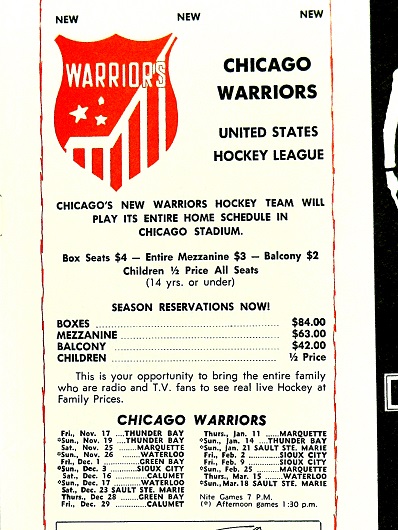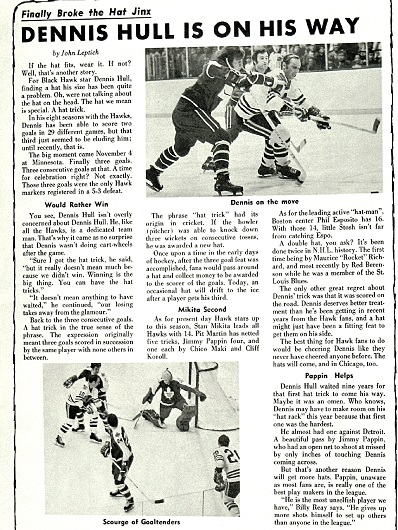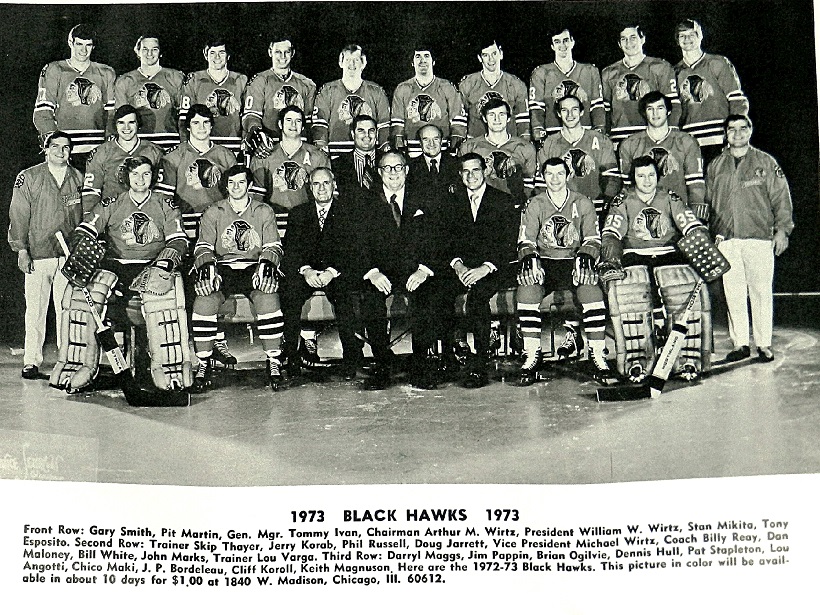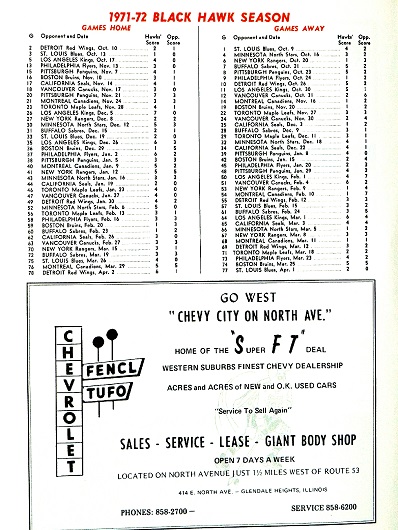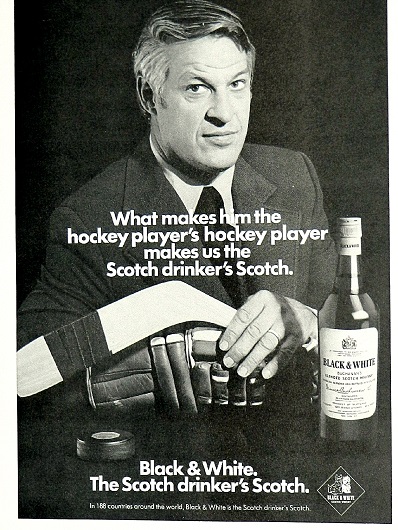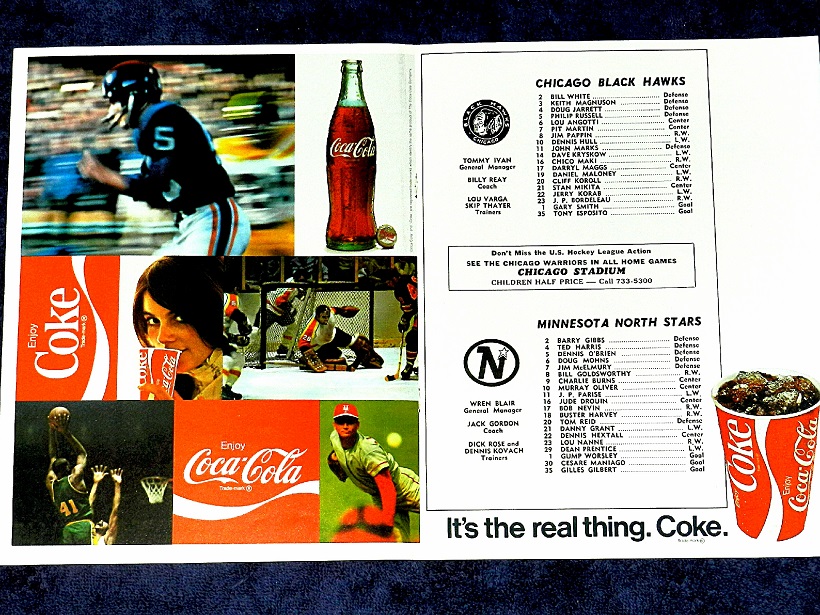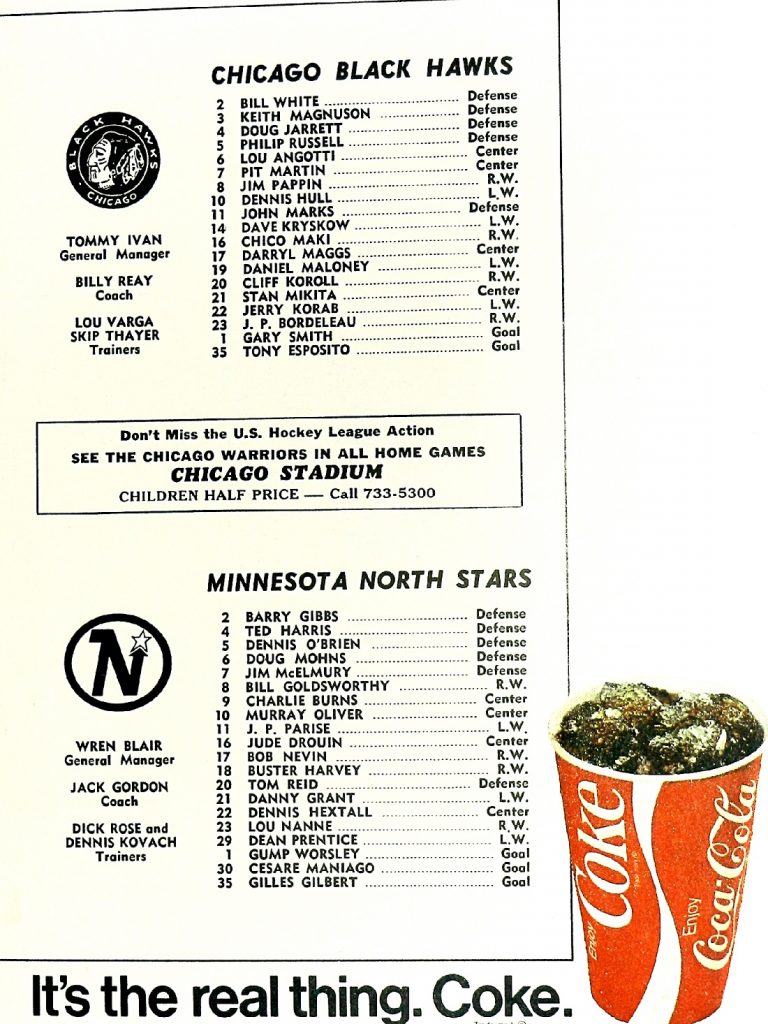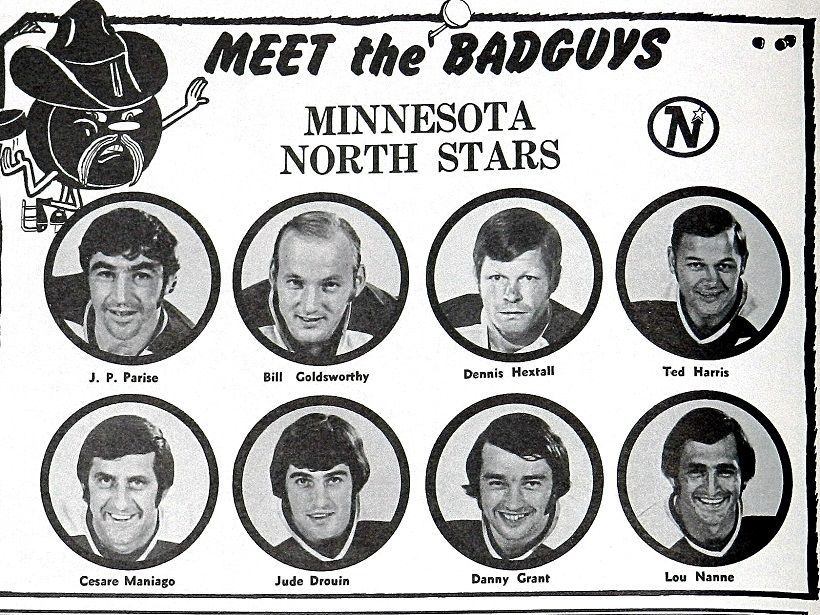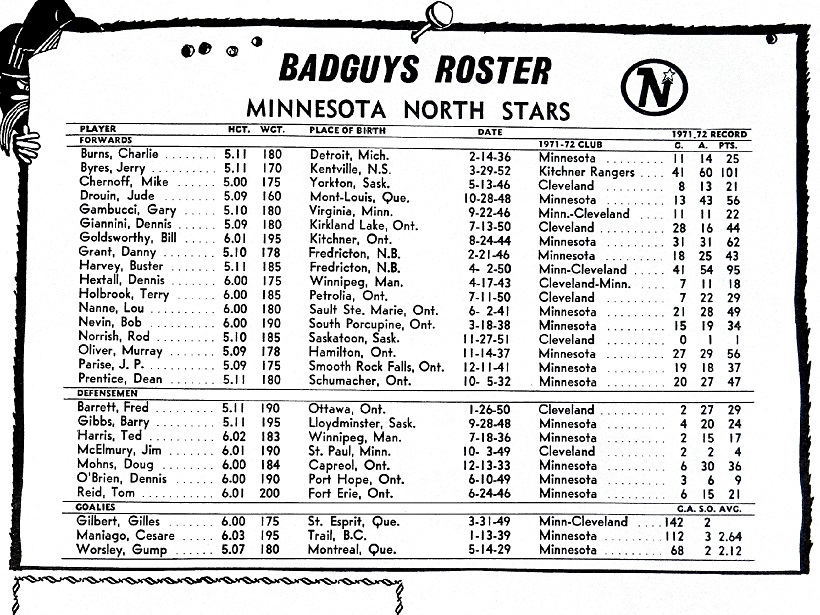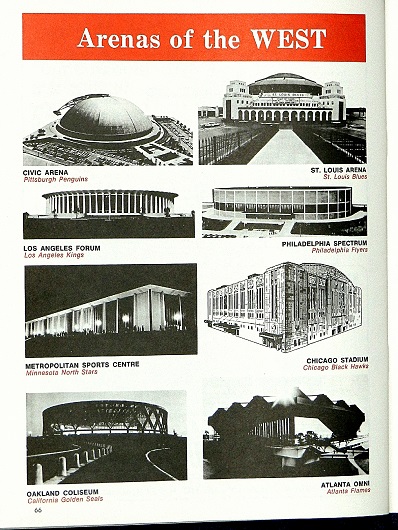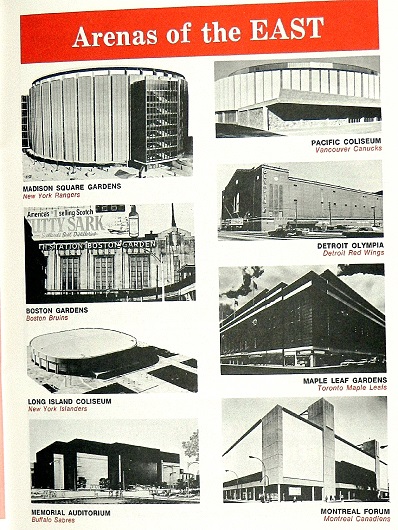 PHILADELPHIA FLYERS at ATLANTA FLAMES — APR. 12, 1974.
(First home playoff game in Flames history)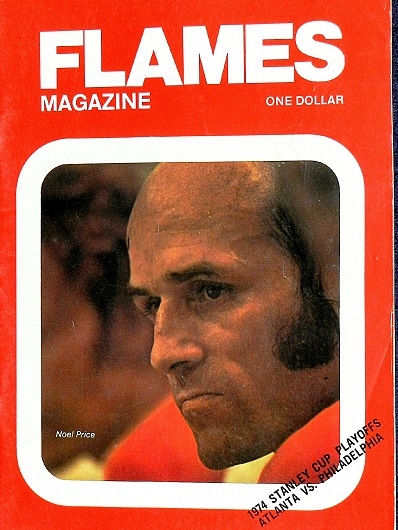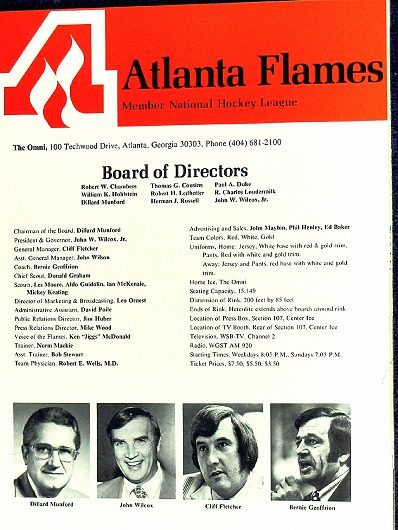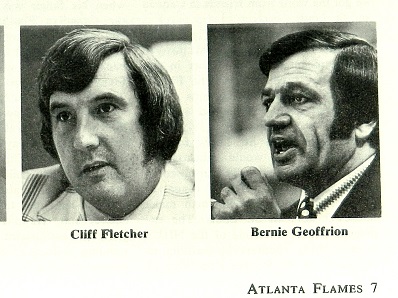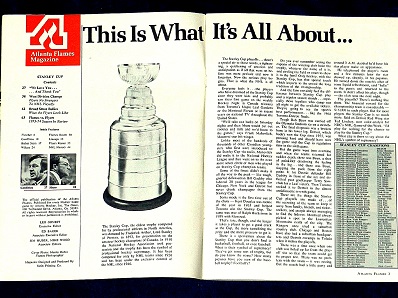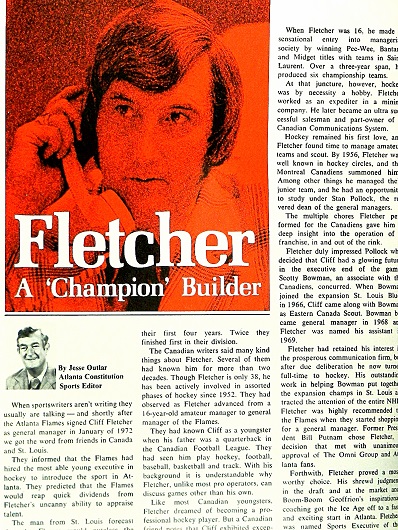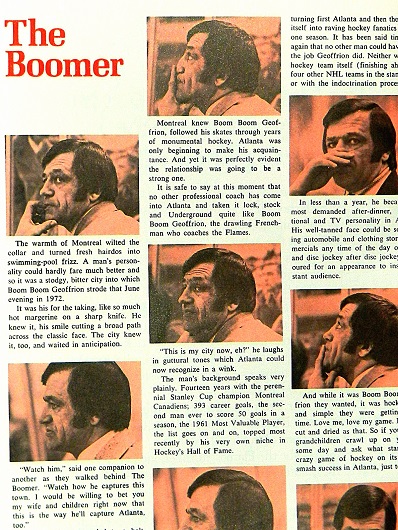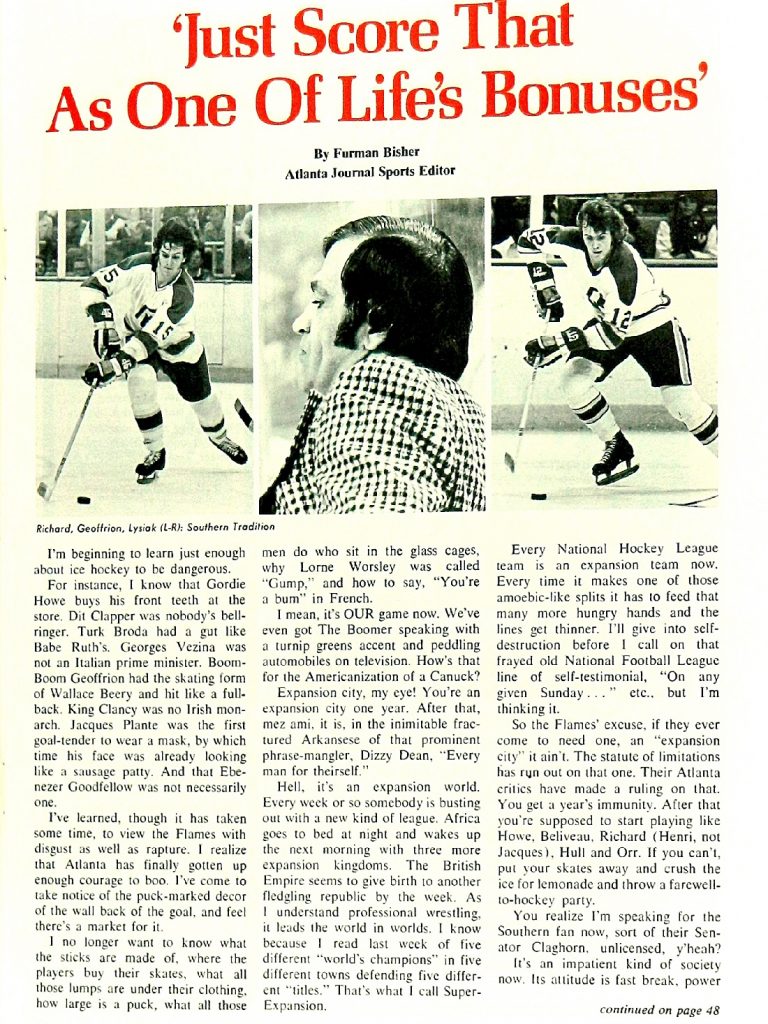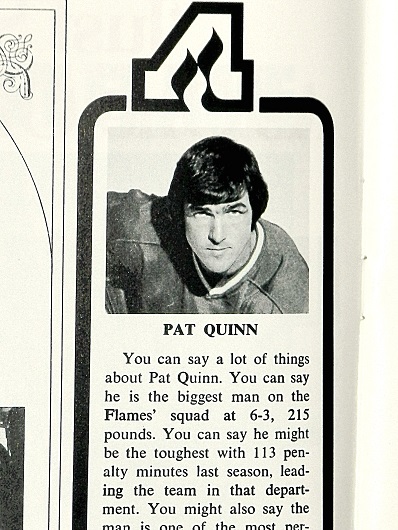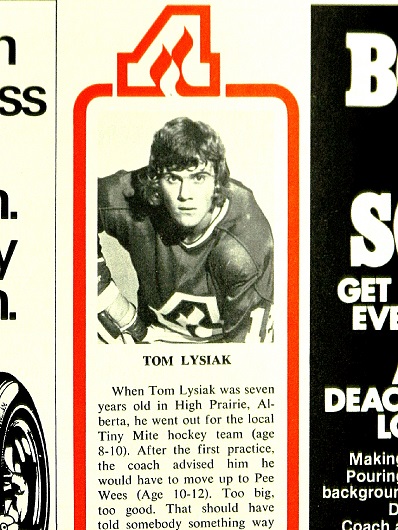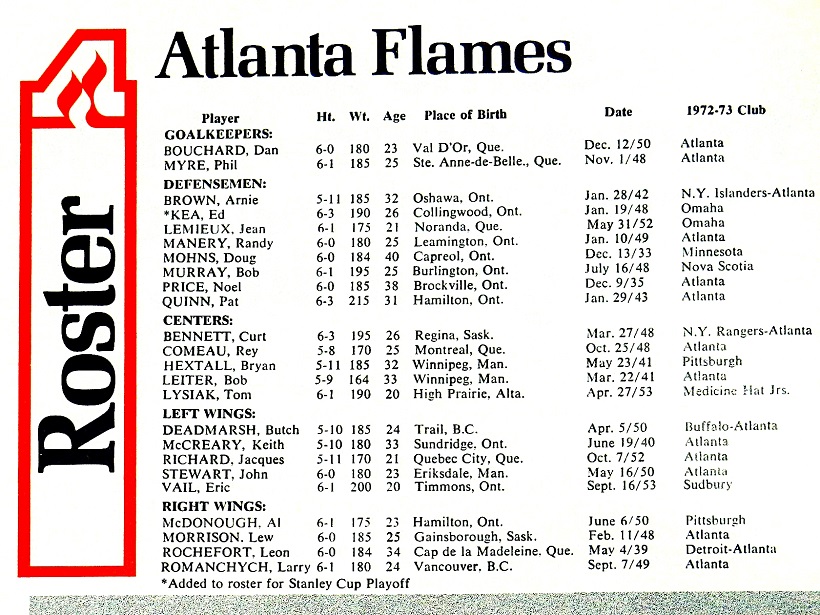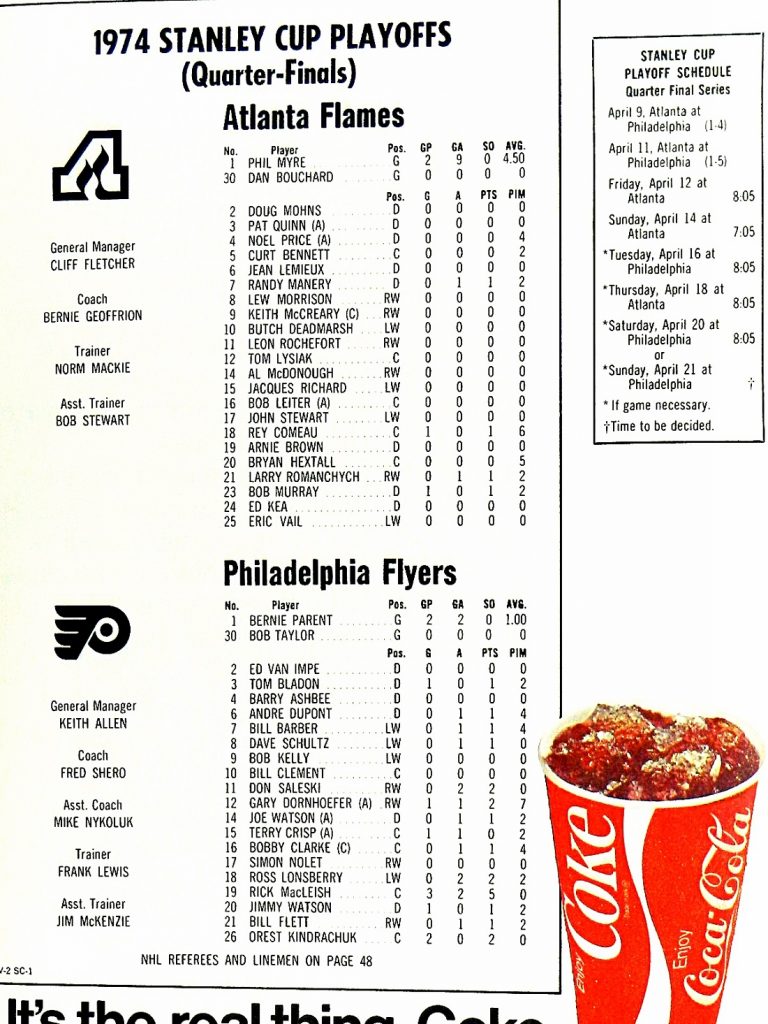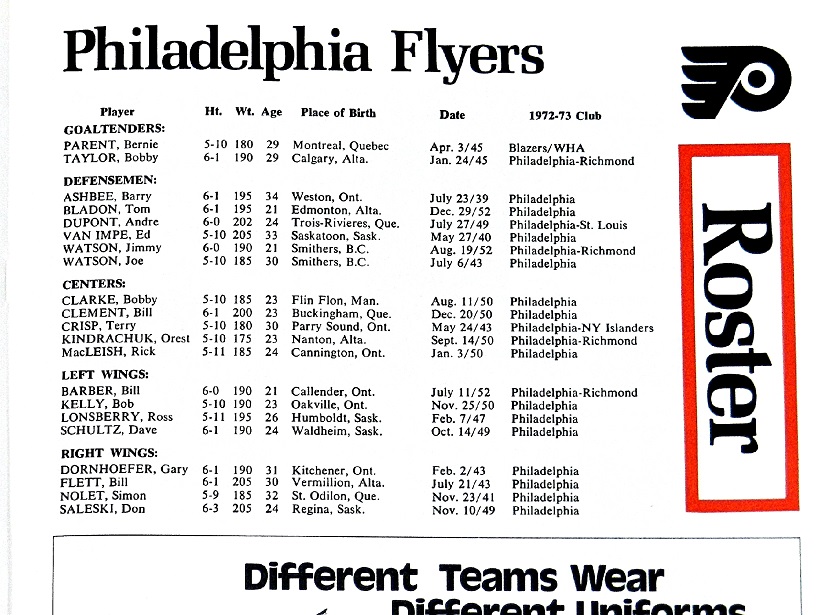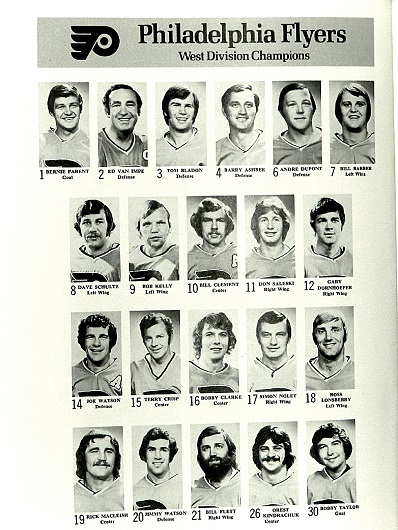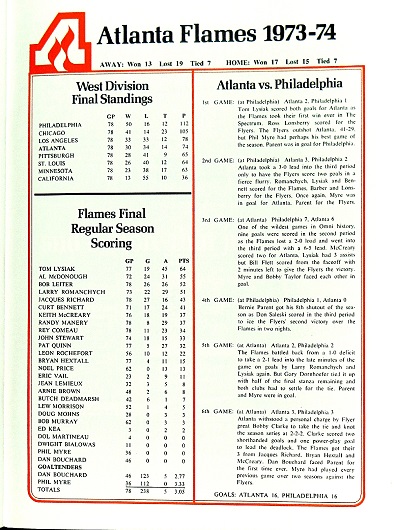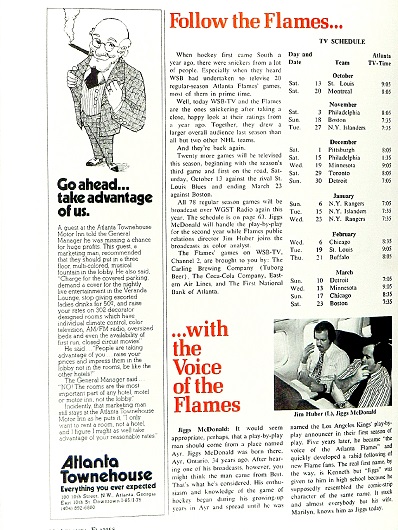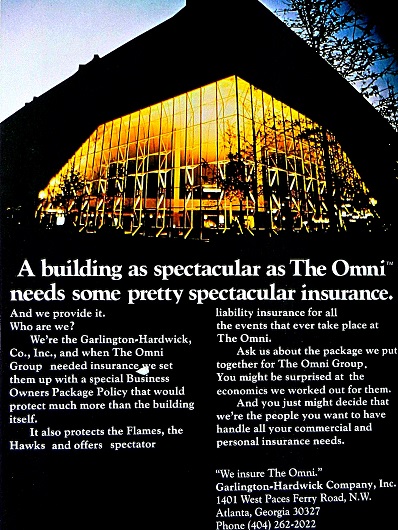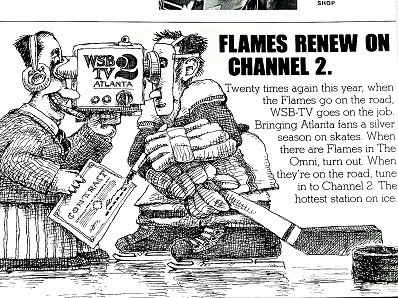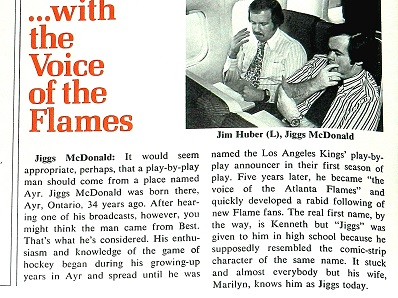 CLEVELAND BARONS at LOS ANGELES KINGS — FEB. 28, 1978.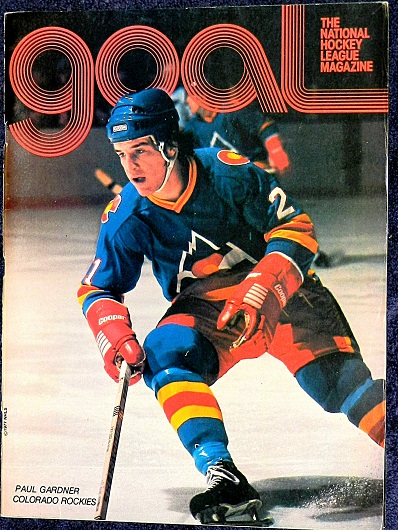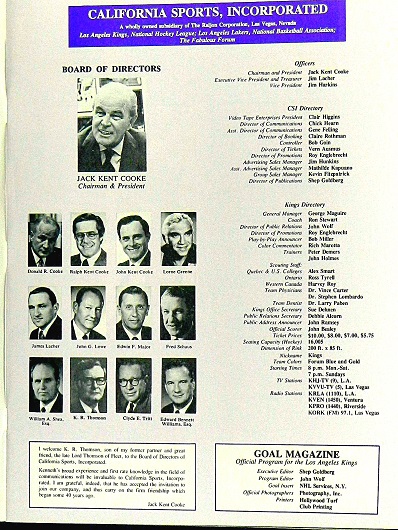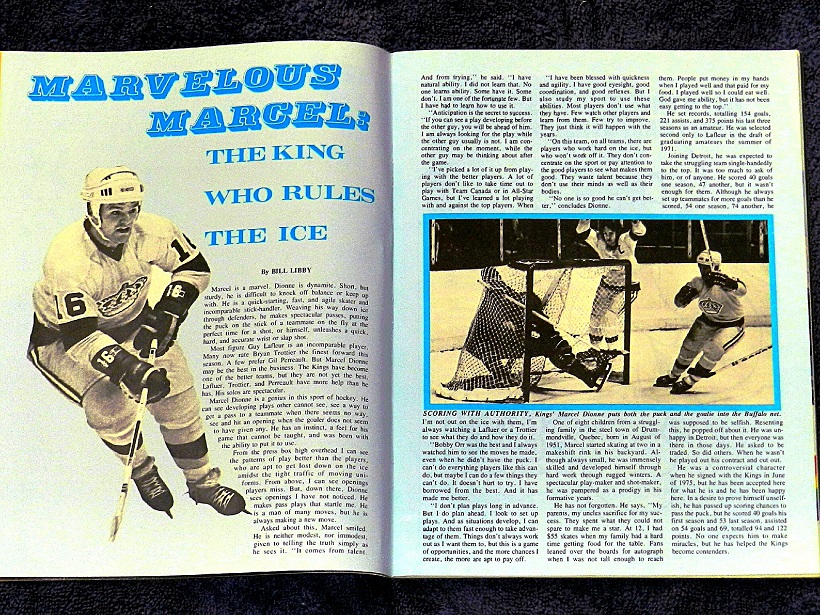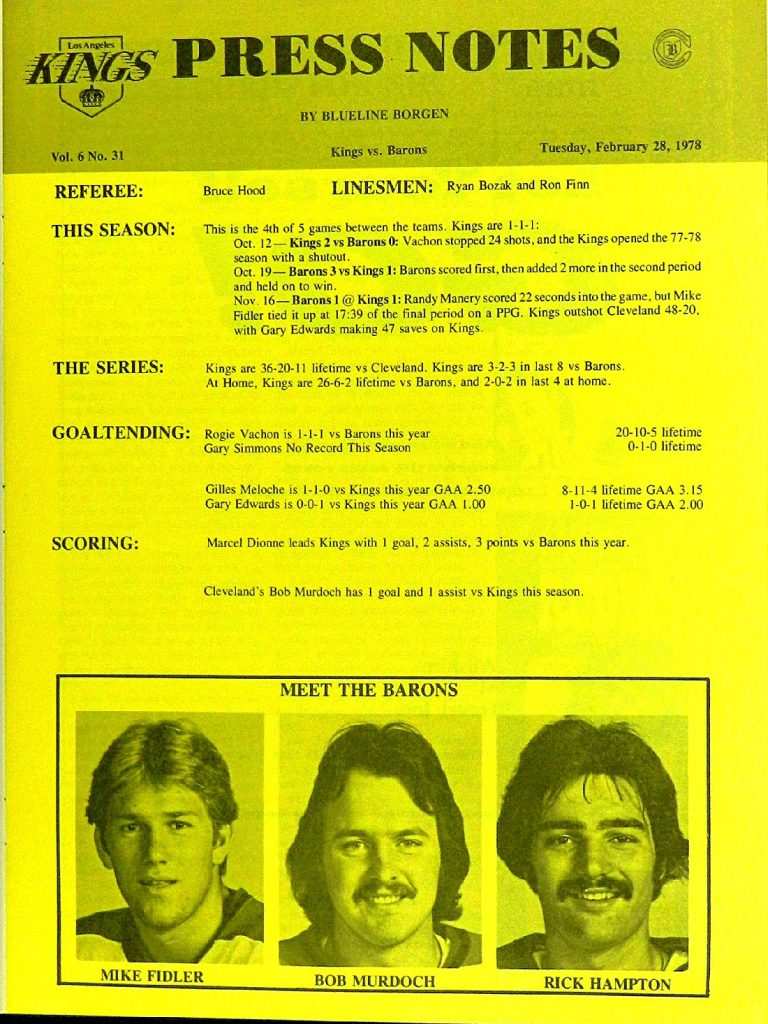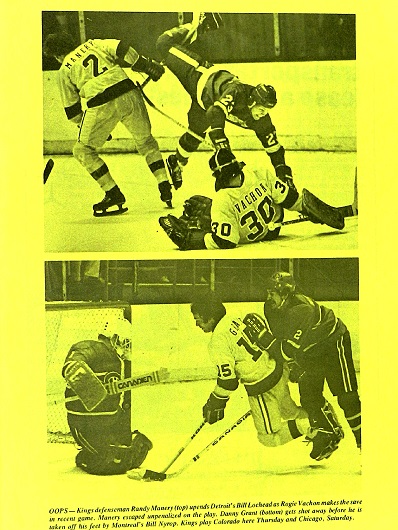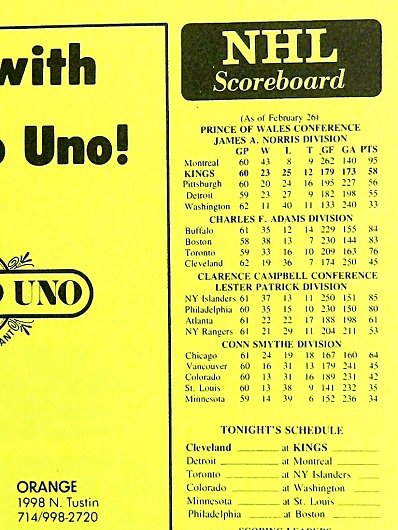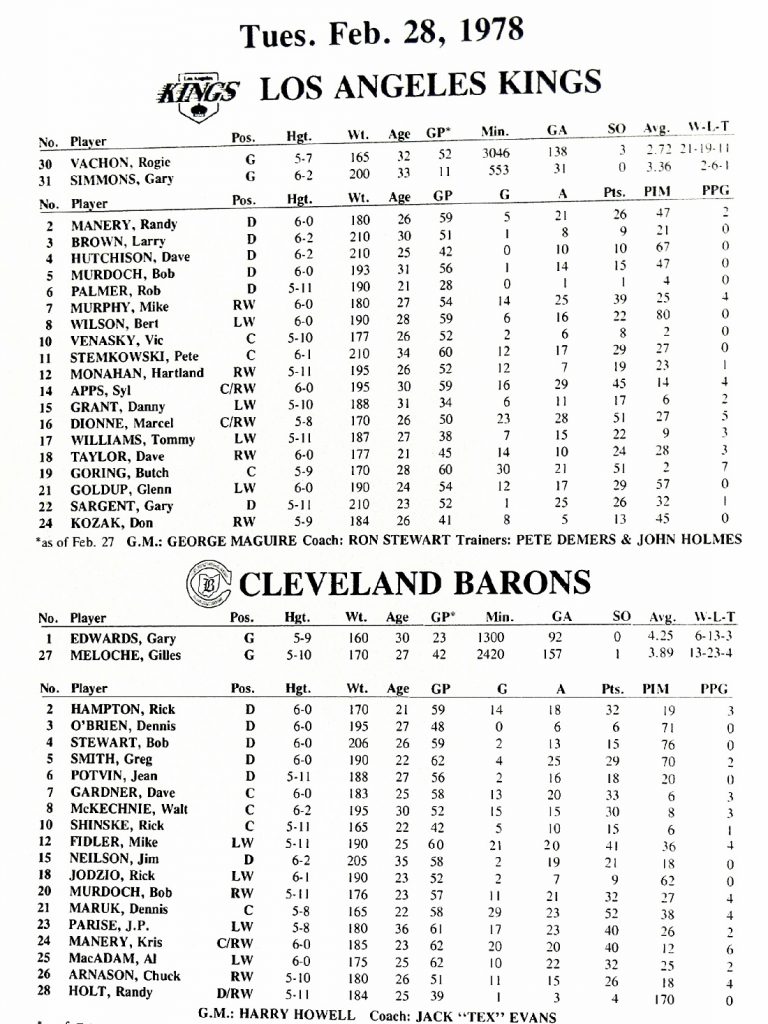 EMAIL: HOWARDLBERGER@GMAIL.COM