TORONTO (July 4) — It happened Oct. 30, 1938. Just prior to 8:30 p.m. Eastern — prime time for radio listening in the era before television. Orson Welles, portraying a news bulletin, broke into dance music on CBS to warn that a meteor had crashed into a farmer's field in Grovers Mill, N.J. (52 miles southwest of Manhattan)… and that Martians were "wriggling out of the impact shadow like grey snakes."
Those having just tuned into the program were unaware they were hearing a dramatization of H.G. Wells' 1897 novel "War of the Worlds." As one account read: Perhaps as many as a million radio listeners believed that a real Martian invasion was underway. Panic broke out across the country. In New Jersey, terrified civilians jammed highways seeking to escape the alien marauders. People begged police for gas masks to save them from the toxic gas and asked electric companies to turn off the power so that the Martians wouldn't see their lights. One woman ran into an Indianapolis church where evening services were being held and yelled, "New York has been destroyed! It's the end of the world! Go home and prepare to die!"
It may be a stretch to imply that an identical scene erupted across many parts of Canada — and particularly here in Toronto — on the cusp, earlier today, of a column by Damien Cox in the Toronto Star. But, there were similarities. Rather than broadcasting an "eyewitness account" of little green men emerging from a meteor shadow, Damien suggested that one of the Maple Leafs' draft jewels since 2014 will ultimately need to be offloaded in a salary–cap purge. Moments after the column appeared on the Star's website, the Royal Canadian Mounted Police surrounded the Air Canada Centre. Sketchy reports indicated that Brendan Shanahan and Lou Lamoriello had been whisked off to a secure venue. Prime Minister Justin Trudeau will address the nation just after 9 p.m. to implore calm. Yet he may have to follow his late father, Pierre Elliott Trudeau, by implementing the War Measures Act. An evening curfew could be imposed across the land.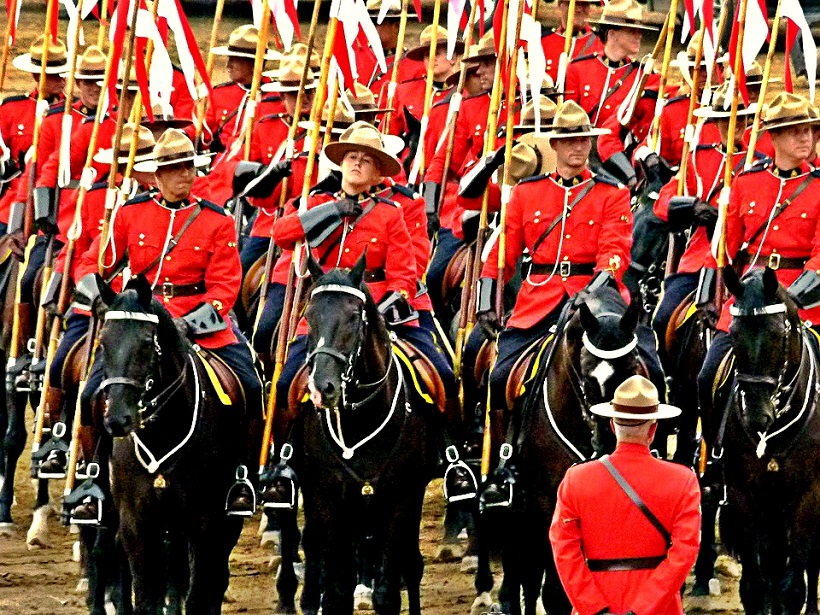 CHAOTIC SCENE OUTSIDE THE AIR CANADA CENTRE EARLIER TODAY AS RCMP OFFICERS WERE STRATEGICALLY DEPLOYED TO SAVE THE HOME OF THE TORONTO MAPLE LEAFS.
After the Prime Minister's speech, a joint panel of cognoscenti from Sportsnet and TSN — including Cox — will explain to the public why the Leafs may have to trade one of William Nylander or Mitch Marner before winning the Stanley Cup. It will likely touch on the need for at least one of three core–players on virtually any team in the cap universe to be an elite defenseman. The panel will invoke the Chicago and Los Angeles teams that hoarded five National Hockey League titles between 2010 and 2015. How the Blackhawks built around Jonathan Toews, Patrick Kane and Duncan Keith; the Kings around Anze Kopitar, Jeff Carter and Drew Doughty. Perhaps the Detroit clubs of Pavel Datsyuk, Henrik Zetterberg and Nick Lidstrom. And, yes, even the current Pittsburgh Penguins of Sidney Crosby, Evgeni Malkin and Kris Letang.
Toronto acolytes will immediately counter with the one–year trend of Pittsburgh winning the Cup in the absence of a Norris Trophy candidate, as Letang missed the 2017 playoff tournament with a neck injury. But, the panel will silence Leafs Nation by alluding to the unequivocal need for a Top–5 NHL blue–liner — reminding obstinate viewers that 42 of 47 Cup–winning teams since 1970 possessed a Norris candidate and/or future Hall–of–Famer on defense. And that it's nearly impossible to carry such a player (assuming one can be found) when committing $25–$30 million in cap–space to a triumvirate of elite forwards.
Chat–rooms and message–boards will erupt with righteous indignity. "In Lou We Trust!" the people will chant, not choosing to explain how the Leafs general manager can prevail in the cap era without economic balance between forward and defense… or why Lamoriello would even want to attempt such strategy. By adding Patrick Marleau, expensively, as a free agent, it's clear the Leafs are hoping to threaten for a Cup before the inevitable roster decisions need to be made two and three years down the road. The Shanaplan has therefore morphed into the Babcockplan. Coaches forever engage in the "now" and those making $50 million in the NHL (all one of them) have a way of being heard. But, even that coach — having spent so many wondrous years amid the luxury of the best European hockey player that has so–far lived (Lidstrom) — understands the need for a reasonable facsimile with the Leafs, and the concurrent fiscal challenge.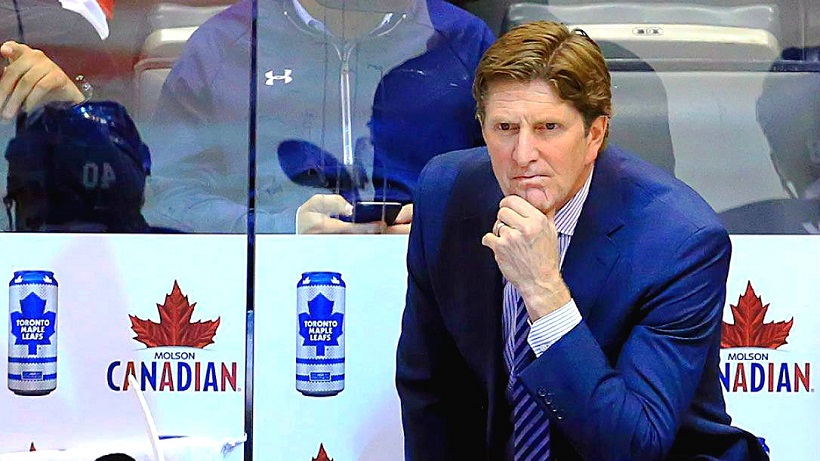 MIKE BABCOCK IS PONDERING HOW TO WIN THE STANLEY CUP BEFORE THE LEAFS NEED TO START MAKING TOUGH ECONOMIC DECISIONS WITH THEIR ROSTER. TORONTO STAR PHOTO
Ultimately, this will fall on deaf ears. Leaf loyalists will contrive fanciful arithmetic as to how the club can succeed beyond 2019 with three forwards eating up 35–40 percent of the club's salary cap figure. They will point to the Long Term Injured Reserve (LITR) duo of Nathan Horton/Joffrey Lupul, and that its combined $10.55 million will be "off the books" by the end of the 2019–20 season. The notion, however, of needing to jettison one of Marner or Nylander will be met with an amalgam of disdain and hysteria — aimed at any–such media poltroon arguing similarly. "Wrong!!" they will snarl.
Why? Because that's what fans do. Always have. Always will.
Now, Mr. Welles, back to your regularly–scheduled programming.
EMAIL: HOWARDLBERGER@GMAIL.COM