TORONTO (Aug. 9) — Tuesday was one of surprise, sadness and shock. Surprise that actor Dustin Hoffman turned 80 years of age (imagine that, Mrs. Robinson); sadness to learn that country–music icon Glen Campbell had succumbed to Alzheimer's, also at 80, and shock to read that my old Leafs pal, Ed Olczyk, had been diagnosed with colon cancer. For Chrissakes, Eddie is only 51. Can't there be mercy in this world?
Eddie was in town it seemed like yesterday with the Chicago Blackhawks; actually, back on Mar. 18, when the Hawks paid their lone visit of the season to the Air Canada Centre. The arena was bathed in green that night to honor St. Patrick's Day and commemorate the Toronto St. Pats — forerunner to the Maple Leafs. I had a media credential for the game and spent some time during the first intermission with Eddie O in the visitors' TV booth; he is the analyst on Blackhawk telecasts with Hall–of–Fame play–caller Pat Foley. On a national scale, Ed is recognized all over the United States as lead analyst for the NHL on NBC (alongside another Hall–of–Famer, Mike Emrick) and has branched into horse racing the past few years, working on NBC's coverage of the Kentucky Derby from Louisville the first Saturday in May. A multi–talented broadcaster, indeed.
When Eddie was 24, he looked 16. Today, at 51, he looks 24. Here's hoping the youthful genes will pull him through the toughest battle of his life. The cancer diagnosis was unveiled on Tuesday.
"I have been diagnosed with a form of colon cancer and am currently undergoing treatment for the disease," said Olczyk in a statement. "I have been working with outstanding health care professionals and expect to be back in the broadcast booth after I complete my treatment. Having the support and encouragement from my family, the Chicago Blackhawks organization, NBC Sports and all my friends and fans means the world to me and will give me continued strength to beat this. My family and I appreciate privacy during this time as we focus our attention on my treatments." Added Blackhawks team physician Michael Terry: "We look forward to [Eddie's] return to good health after the completion of his treatment." That treatment, in the coming weeks, will include chemotherapy to (we pray) eradicate any remaining cancer cells.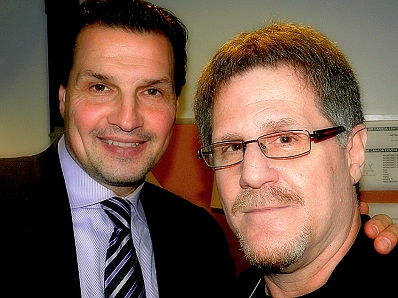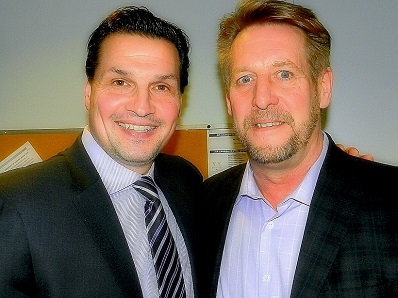 BACK ON MAR. 18, AT THE AIR CANADA CENTRE, ED OLCZYK POSED WITH YOURS TRULY (TOP–LEFT) AND MAPLE LEAFS RADIO ANALYST JIM RALPH. THE ARENA WAS BATHED IN GREEN THAT NIGHT TO COMMEMORATE THE TORONTO ST. PATS AND THE LEAFS WORE THE WHITE UNIFORM OF THEIR NHL FORERUNNER. AS SUCH, THE BLACKHAWKS BROUGHT THEIR CLASSIC–RED HOME JERSEYS TO TOWN.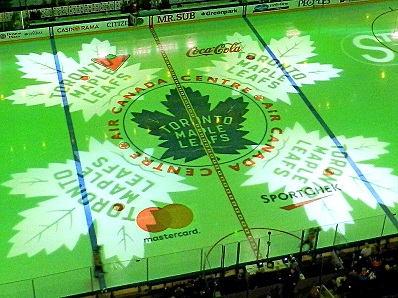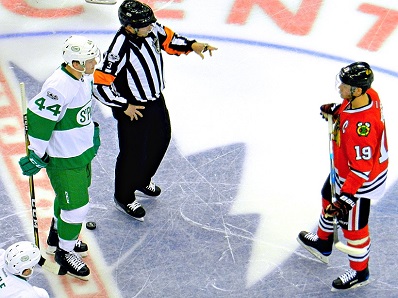 Cancer, of course, is not foreign to the Leafs — or any organized group. In May 2004, less than a year after guiding New Jersey to its third Stanley Cup title, former Leafs coach Pat Burns was diagnosed with colon cancer. Sadly, it was a late discovery and the cancer re–formed in his liver the following year. In grave condition, Burns pulled through with aggressive treatment and returned to health for half–a–decade. In mid–2009, however, he announced the cancer had returned to his colon; metastasized in his lungs, and was inoperable. The formerly–stout ex–cop lost a considerable amount of weight and was rather skeletal when he died on Nov. 19, 2010. Burns, as many in these parts fondly recall, led the Leafs to a meteoric revival after being named coach, in May 1992, to replace Tom Watt. With Doug Gilmour as arguably the best all–round player in the NHL, the '92–93 Leafs soared from missing the playoffs to Game 7 of the Stanley Cup semifinals at Maple Leaf Gardens… before Wayne Gretzky and the Los Angeles Kings ended the unlikely dance.
Colon cancer is particularly curable if discovered while contained inside the large intestine. It's the reason that medical professionals encourage periodic screening — via colonoscopy — after the age of 50. It was not revealed if Olczyk's cancer had breached his colon. Neither is chemotherapy uncommon after contained surgical excision, as it targets remaining cancer cells. Whatever the case, Eddie is too young for this crap.
Olczyk was still 17 on June 9, 1984 when Chicago selected him third in the NHL draft at the Montreal Forum, behind Mario Lemieux (Pittsburgh) and Kirk Muller (New Jersey) and ahead of Al Iafrate (Toronto). A native of the Windy City, he had played for the U.S. team at the 1984 Winter Olympics in Sarajevo (of the former Yugoslavia). Ed scored in his first NHL game (Oct. 11, 1984) as part of a 7-3 Blackhawks rout of Detroit at Chicago Stadium. He quickly became a fan favorite, ending his rookie season with 20 goals and 50 points.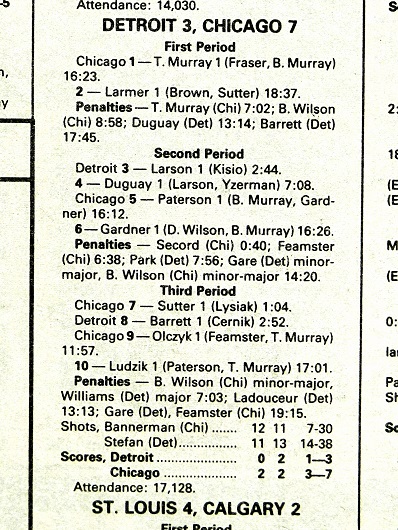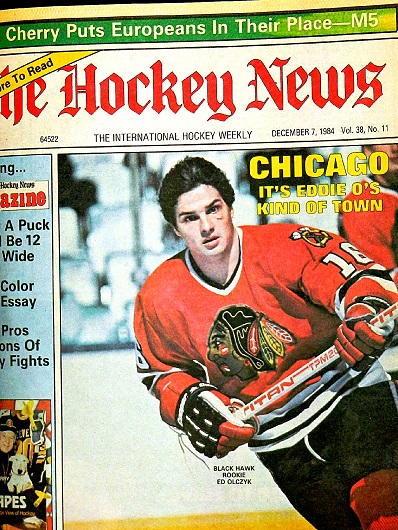 SUMMARY (TOP–LEFT) FROM ED OLCZYK'S FIRST NHL GAME (OCT. 11, 1984). DAVE FEAMSTER AND TROY MURRAY SET UP HIS INITIAL GOAL, GIVING CHICAGO A 6–3 LEAD OVER DETROIT AT 11:57 OF THE THIRD PERIOD. OLCZYK WAS THEN FEATURED ON THE COVER OF THE HOCKEY NEWS DEC. 7, 1984 EDITION.
Eddie came to the Leafs in a blockbuster trade just prior to the 1987–88 NHL season. He and veteran winger Al Secord were dealt to Toronto for Rick Vaive (the Leafs' first 50–goal shooter), Steve Thomas and Bob McGill. And, it was with the Maple Leafs — in less–than–ideal circumstances — that Olczyk enjoyed his two finest years: 90 points in 1988–89 and 88 points in 1989–90. His 90 points were somehow accrued with a terrible Leafs team (28–46–8 for 62 points) guided by Neanderthal coach John Brophy and his involuntary replacement, George Armstrong. The Leafs, in the latter years of Harold Ballard's life, were a complete mess, yet Eddie O was able to rise beyond the malaise. In 1989–90, he thrived under career coach Doug Carpenter, on a line with Gary Leeman and Mark Osborne that combined for 106 goals (51 by Leeman) and 256 points.
Foreshadowing his career as a broadcaster, Eddie was a reporter's dream — available and eloquent in any situation. Only once do I remember having to seek him out after a tough loss; he was having difficulty scoring and the Leafs were in a typical funk in mid–January of 1989. Nowhere to be found in the dressing room at Maple Leaf Gardens, I cautiously opened the door to the club's weight room in the same corridor and found Eddie laying on a Nautilus machine with a towel covering his face. He looked over at me; softly said "not tonight, Howie" and laid back down. Clearly, he was distraught. I gave Ed a quick pep talk, assuring him the scoring slump wouldn't last. Nor did it. He was tough ol' bird then… as he'll have to be now.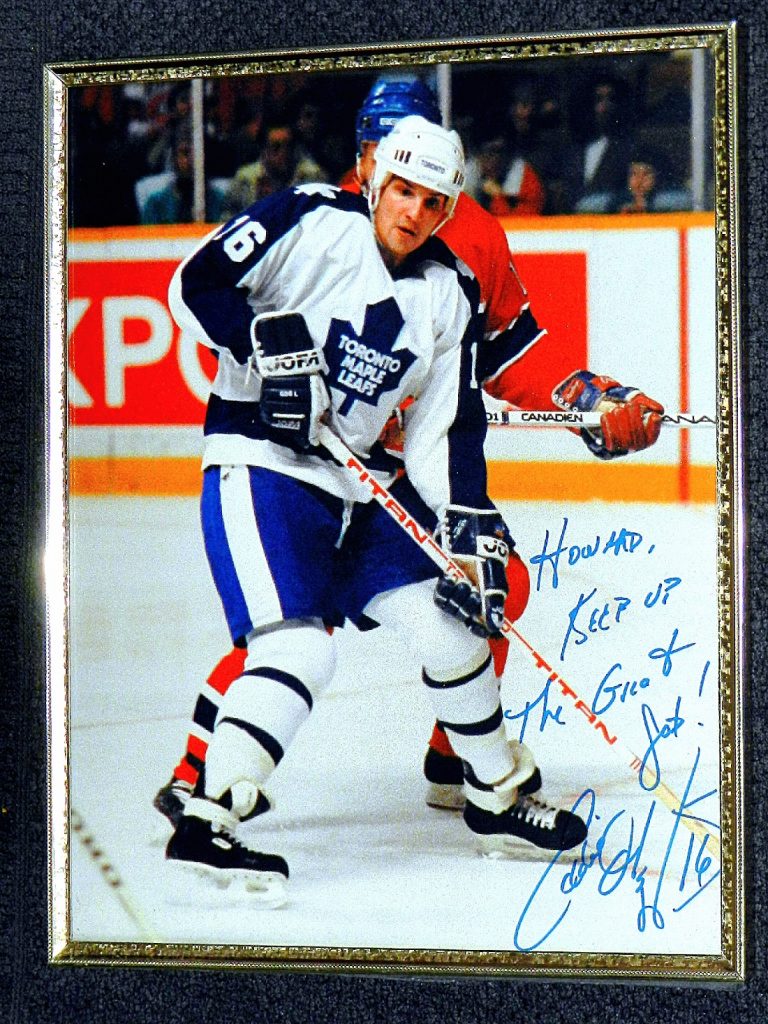 A TRULY NICE MESSAGE FROM EDDIE O OF THE MAPLE LEAFS EARLY IN MY RADIO CAREER.
Later in his career, Eddie was in Los Angeles with the Winnipeg Jets for a doubleheader (Dec. 5 and 8, 1990) against the Kings. I, too, was in L.A., courting my future wife. After the first game, I attended the Jets' practice at the old ice–skating rink in Culver City. Future Leafs coach Randy Carlyle was also playing for Winnipeg at the time. After practice, I spent a few moments chatting with Eddie at ice level. Without any prompting, he was nice enough to leave a pair of tickets for me and Susan to the second Jets–Kings game at the Forum.
It's the type of guy he was. And, still is.
In spite of what had to be a deluge of texts and emails to Eddie after his diagnosis on Tuesday, he found time to respond to my message: "Thanks Howard. Much appreciated. See you soon."
I have a good vibe that Eddie O will be back in town — and feeling great — when the Blackhawks visit the Air Canada Centre this season for the Leafs' third game (and second home match): Monday, Oct. 9.
Yes, ol' pal. We'll see you soon.
WAYNE'S FIRST FORUM VISIT
Edmonton at Los Angeles: Dec. 22, 1979

For those that remember the moment, it is difficult to fathom that 29 years have passed since Wayne Gretzky was traded from the Edmonton Oilers to the Los Angeles Kings.
Aug. 9, 1988. Not yet 2½ months into my 23–year term as a broadcaster and reporter at The FAN–590. The Canadian Press wire printer in our news–room at 40 Holly St. spewed out information on rolls of paper that had to be changed two or three times per day. There was no–such thing as the Internet or any of the hand–held devices we all now carry. At each station in the news–room was a typewriter; desk–top computers were just coming into vogue. In the event of a big story, the C.P. wire machine would alert us with two bells; a really big story would earn three bells. On only three occasions do I remember the bell ringing non–stop: When Gretzky was traded to Los Angeles; when Canadian sprinter Ben Johnson, 1½ months later, tested positive for steroids after winning the 100–meter final at the Summer Olympics in Seoul, South Korea, and moments after the bombing of a Pan–Am Boeing–747 over Lockerbie, Scotland in December of that year.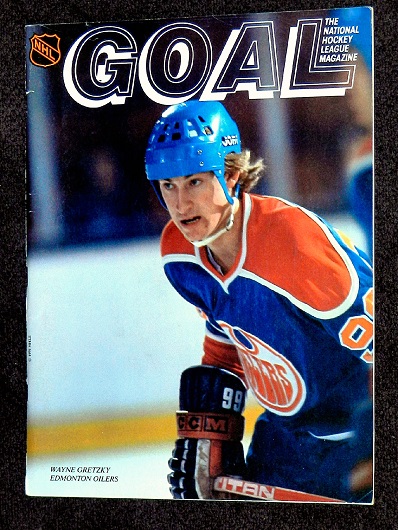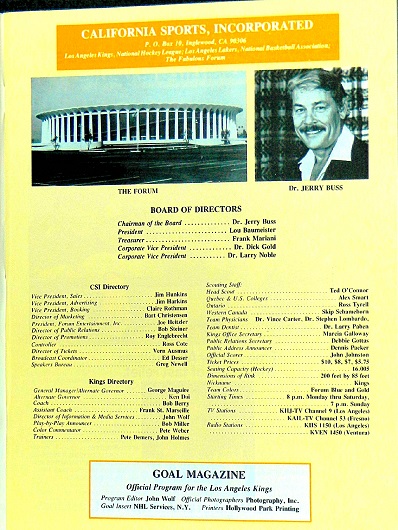 The Gretzky trade, and today's anniversary, came to mind over the weekend when I stumbled upon a surprise item in my collection. Between October 1988 and February 1996 (when dealt to St. Louis), Gretzky owned the Los Angeles Forum. Home of the Kings from Dec. 30, 1967 to the end of the 1998–99 NHL season, its 16,005 seats were regularly occupied with Gretzky wearing the white, silver and black uniform. As such, I was rather astonished to realize that I had a program from No. 99's first–ever visit to the Forum as a member of the Oilers. Dec. 22, 1979. Game No. 31 of Gretzky's NHL career. Hardly an event in Los Angeles, as only 9,384 fans showed up to watch the Oilers get trounced, 9–3. And, no one even considering that the Great One — within a decade — would become the biggest–ever hockey attraction in the United States.
I haven't a clue how, or when, this item became part of my collection. Obviously, I acquired it during a memorabilia show. Somewhere. But, it's a neat souvenir. While looking at these pages, you'll learn about the players from that Saturday–night nearly 38 years ago, when the Oilers (having been absorbed by the NHL from the remnants of the old World Hockey Association) played their first game in Inglewood, Calif.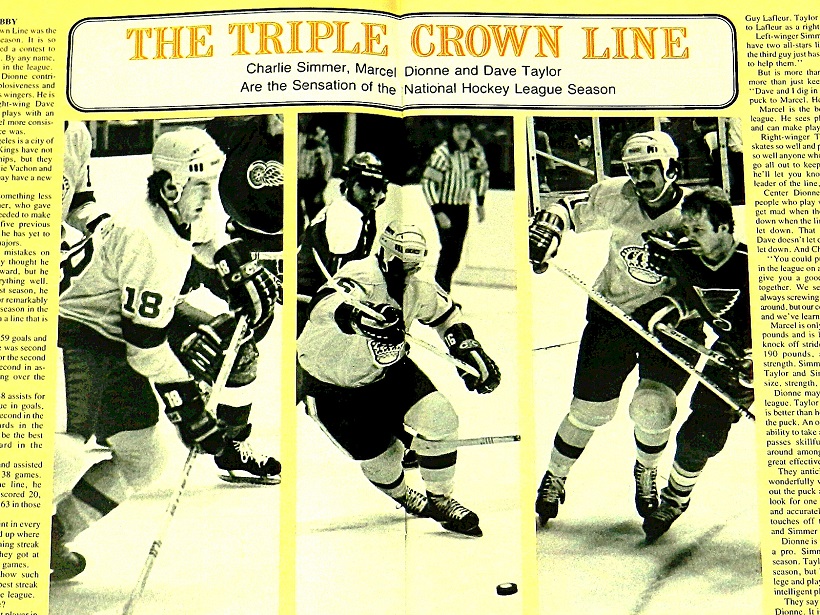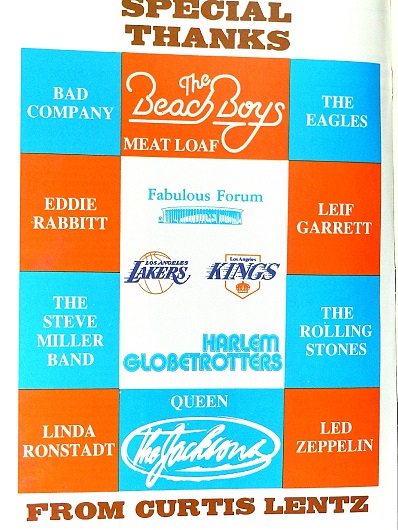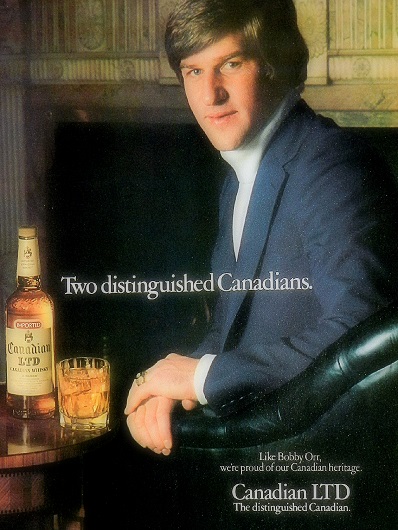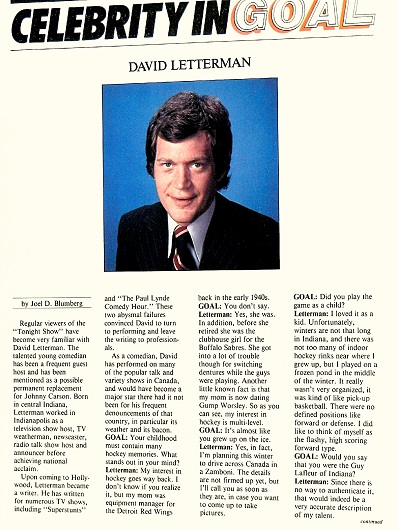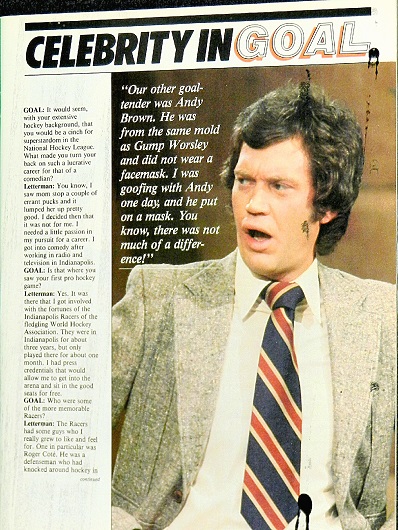 IN DECEMBER 1979, DAVID LETTERMAN WAS AN UP–AND–COMING COMEDIAN WHO REGULARLY SERVED AS A GUEST–HOST ON THE TONIGHT SHOW, WITH JOHNNY CARSON. NOT UNTIL FEB. 1, 1982 WOULD LATE NIGHT WITH DAVID LETTERMAN DEBUT ON NBC (MOVING TO CBS ON AUG. 30, 1993).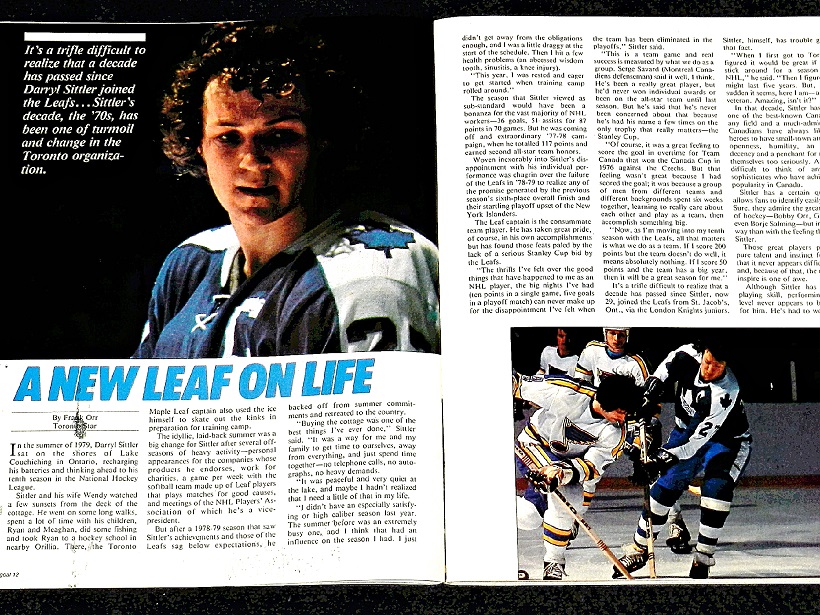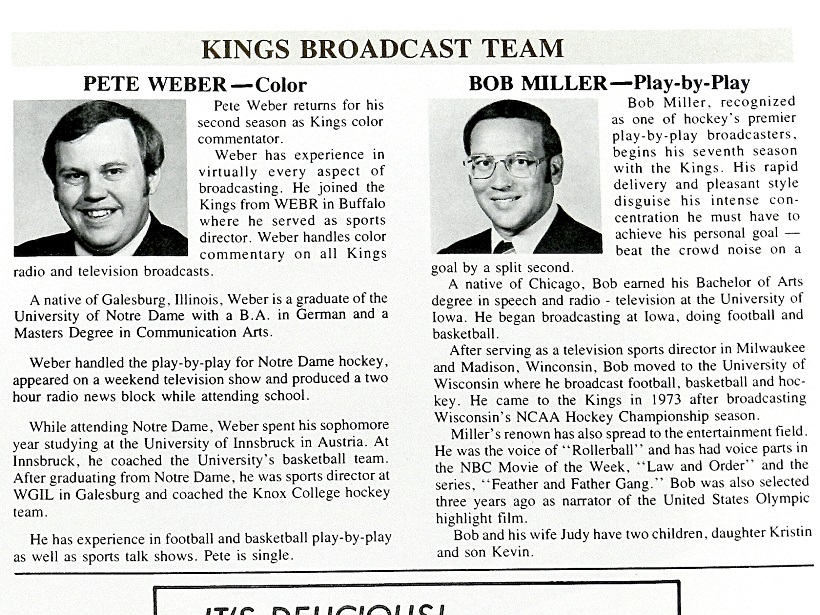 KINGS TV VOICE BOB MILLER RECENTLY RETIRED AFTER 45 YEARS BEHIND THE MICROPHONE. HIS COLOR MAN AT THE TIME, PETE WEBER, HAS BEEN RADIO VOICE OF THE NASHVILLE PREDATORS SINCE THAT TEAM'S NHL INCEPTION IN 1998–99. BOTH ARE WONDERFUL PROFESSIONALS.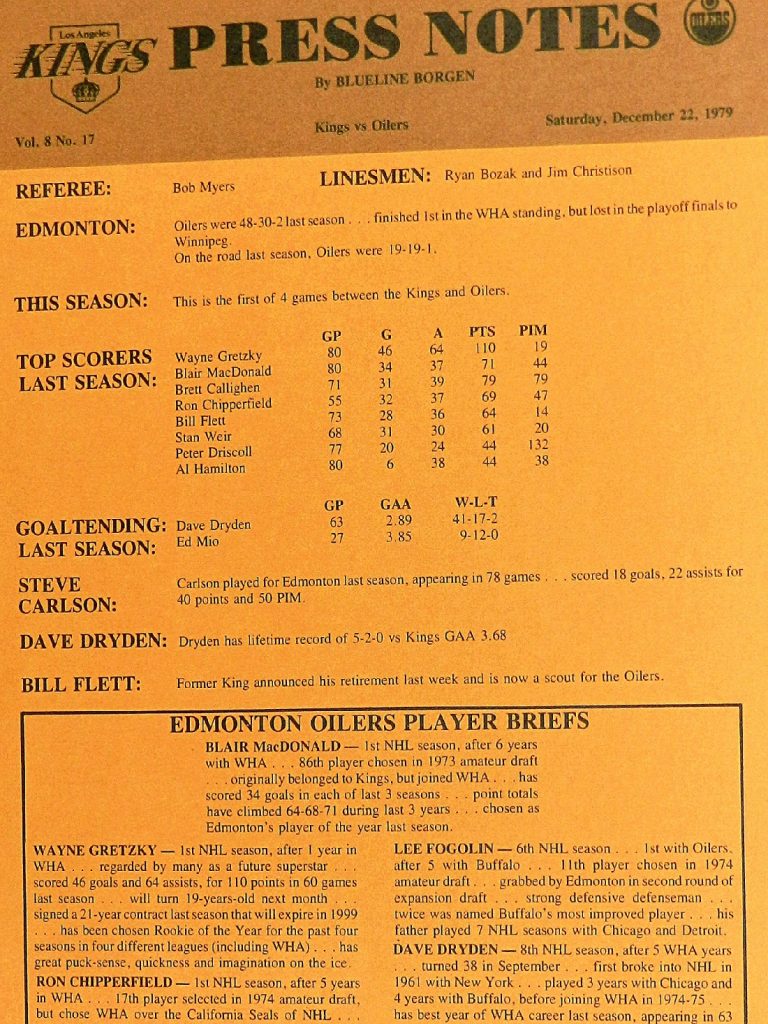 THE DEC. 22, 1979 KINGS–OILERS PROGRAM INCLUDED A SMALL NOTE (ABOVE) ON GRETZKY, AND A LARGER STORY (BELOW). YES, HE INDEED WAS A "BUDDING SUPERSTAR."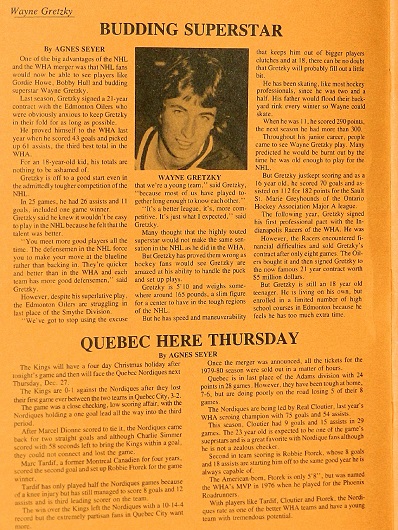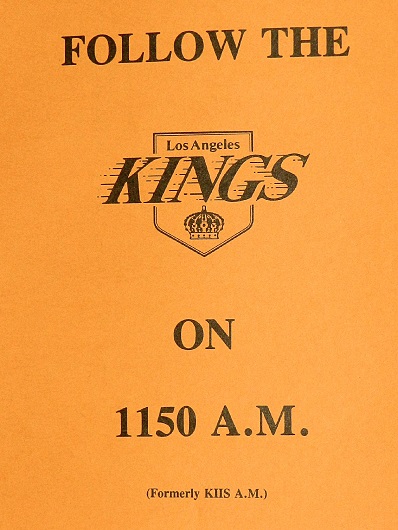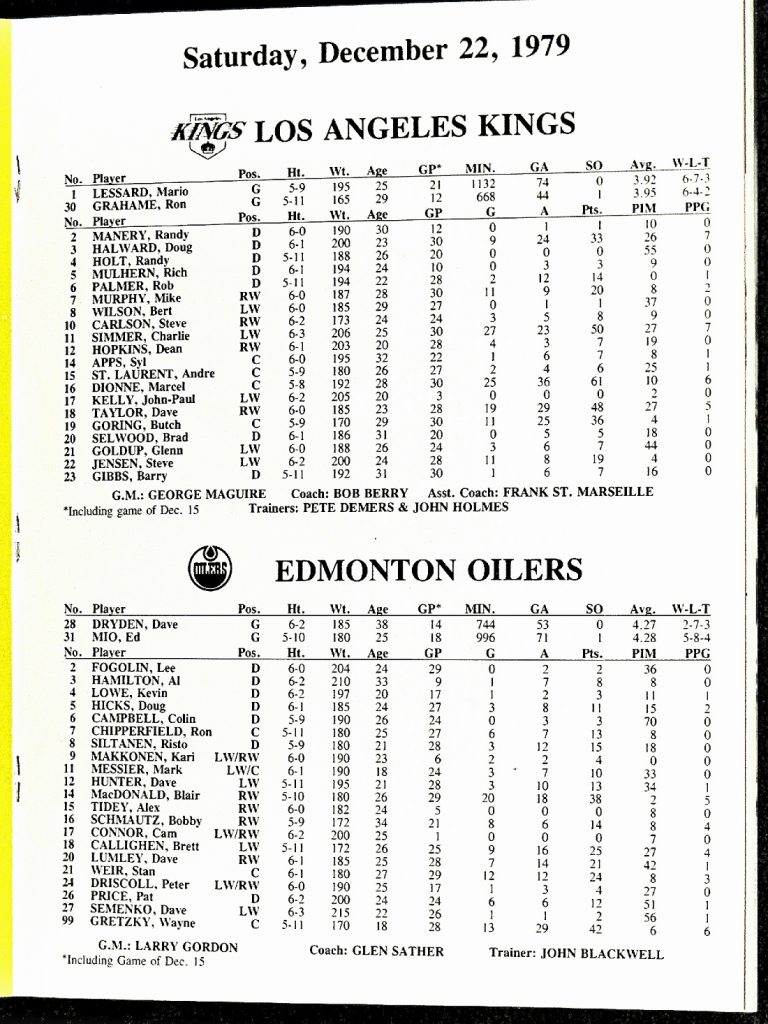 GRETZKY HAD 42 POINTS AFTER 28 GAMES IN HIS FIRST NHL SEASON. HE WOULD FINISH TIED ATOP THE SCORING LIST IN 1979–80 WITH MARCEL DIONNE OF THE KINGS (137 POINTS), BUT DIONNE WOULD WIN THE ART ROSS TROPHY BY EDGING GRETZKY IN GOALS, 53–51.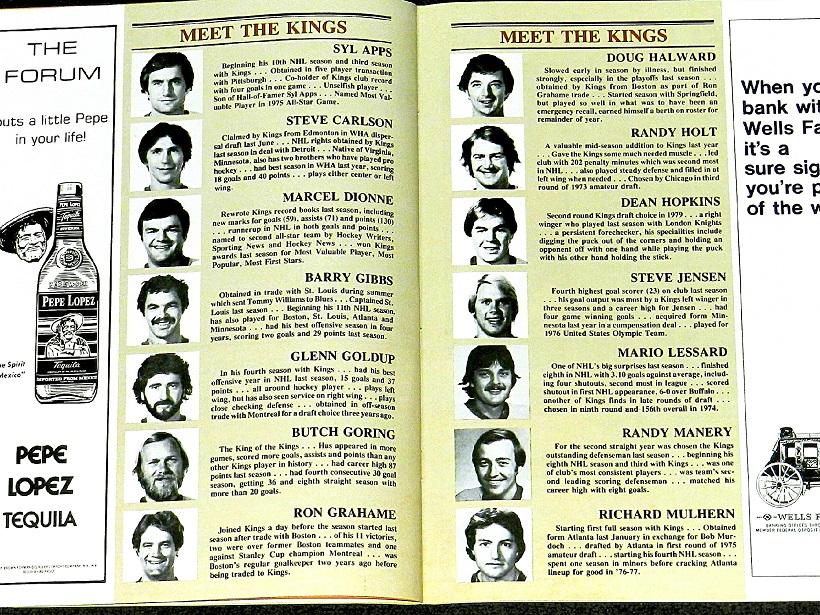 KINGS CAPTAIN MIKE MURPHY (BELOW) WOULD BECOME THE 24th COACH IN THE HISTORY OF THE TORONTO MAPLE LEAFS, REPLACING NICK BEVERLEY TO BEGIN THE 1997–98 NHL SEASON.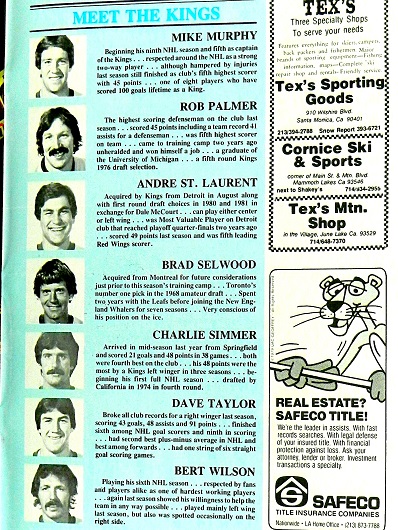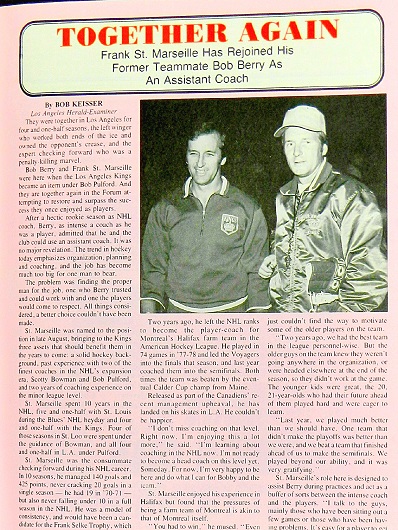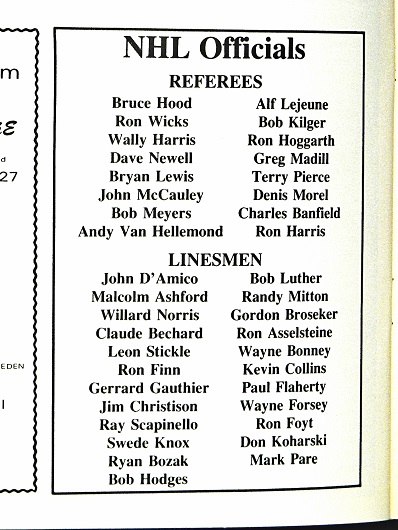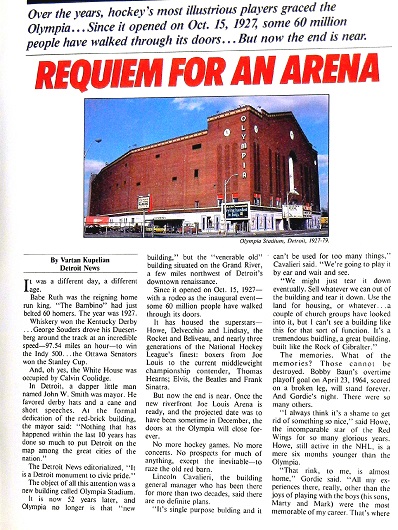 SOME COINCIDENCE HERE, AS THE DETROIT RED WINGS WILL MOVE INTO THEIR THIRD NHL HOME — LITTLE CAESARS ARENA — TO BEGIN THE 2017–18 NHL SEASON. IN DECEMBER 1979 (TOP–RIGHT), THE WINGS LEFT THEIR FIRST HOME (OLYMPIA STADIUM) AND MOVED INTO JOE LOUIS ARENA.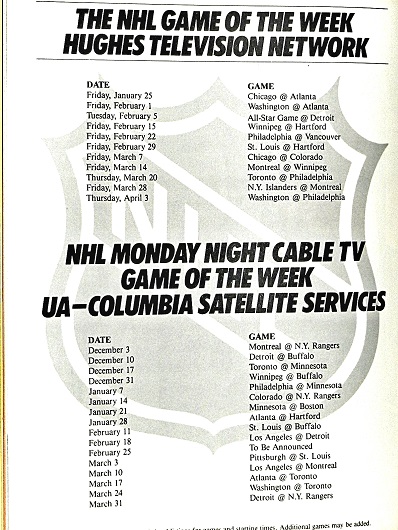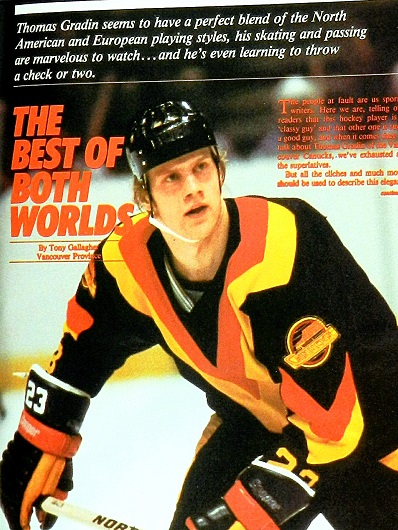 REMEMBER THE HIDEOUS VANCOUVER CANUCKS UNIFORMS OF THE LATE–70's?
MORE BLASTS FROM THE PAST
From my collection of The Hockey News — 1966 to 1999: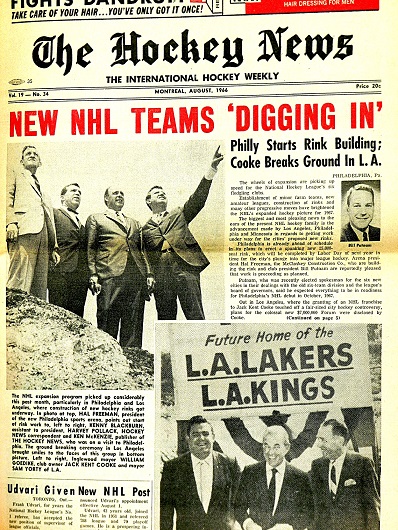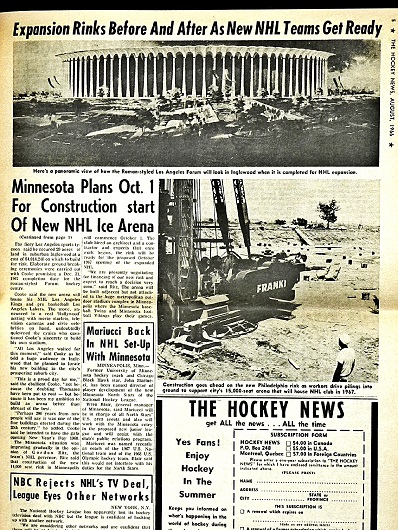 AUGUST 1966: It was 51 years ago this month that arenas for three of the six NHL expansion teams —  Los Angeles, Minnesota and Philadelphia — were being built and readied for the 1967–68 season. The new arena in Oakland would open in November 1966; those in Pittsburgh and St. Louis were older.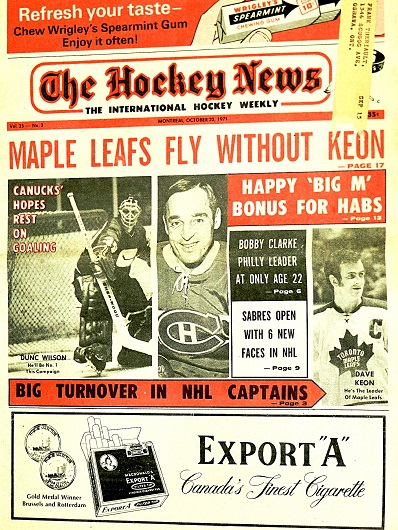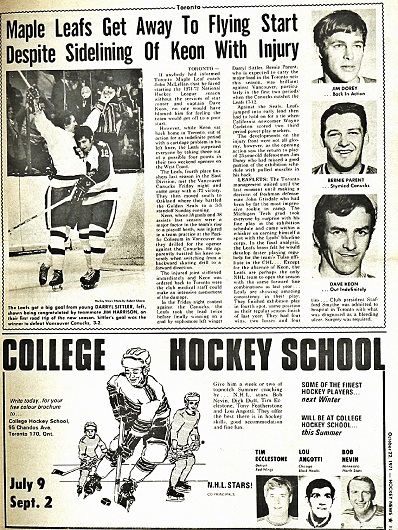 OCT. 22, 1971: According to editors of The Hockey News, a "flying" start to the 1971–72 NHL season by the Leafs was a win and a tie — on the road in Vancouver (Oct. 8) and Oakland (Oct. 10)  — below.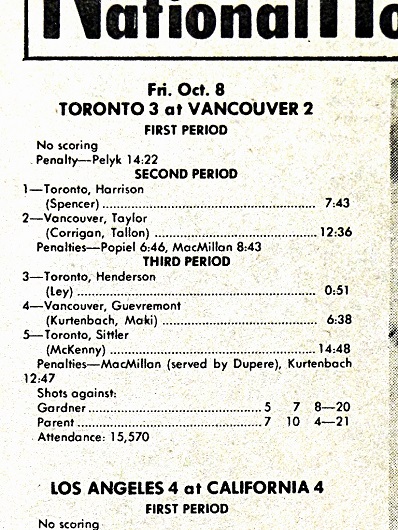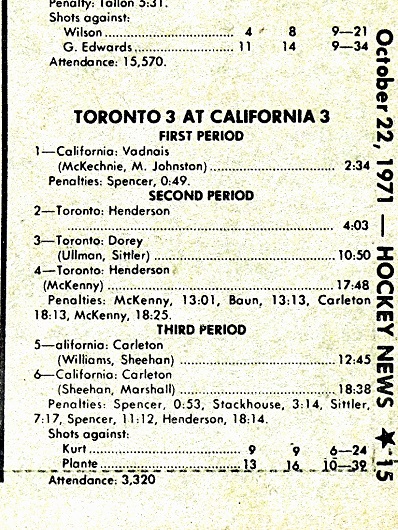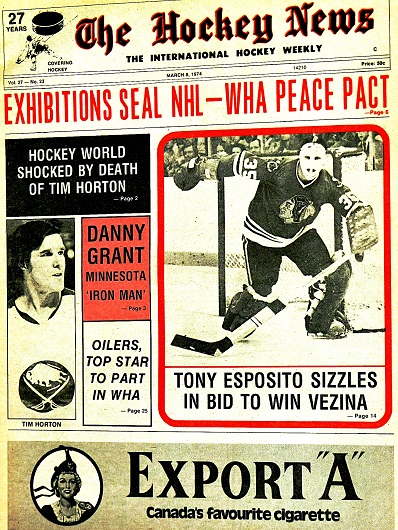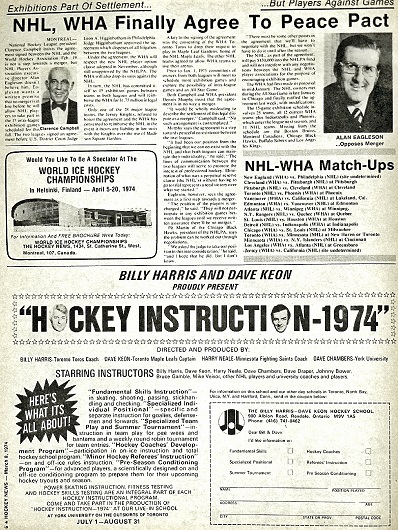 MAR. 8, 1974: An inaccurate account of the NHL–WHA war took precedence in this issue over the death of defenseman Tim Horton (below), who perished in a single–vehicle accident on the Queen Elizabeth Way near St. Catharines, Ont. in the early hours of Feb. 21. Five more years would pass before the NHL swallowed the remnants of its heated rival. There was nothing close to a "peace pact" with the WHA in early–1974.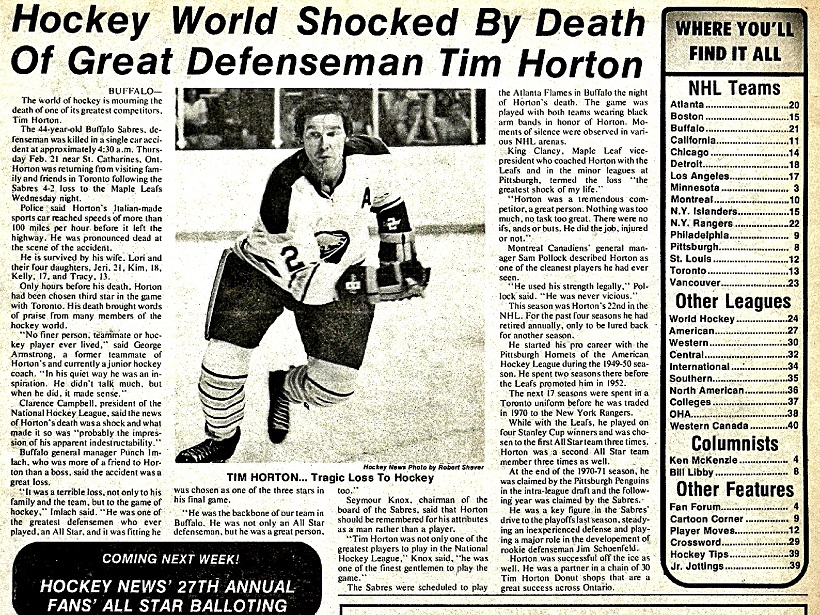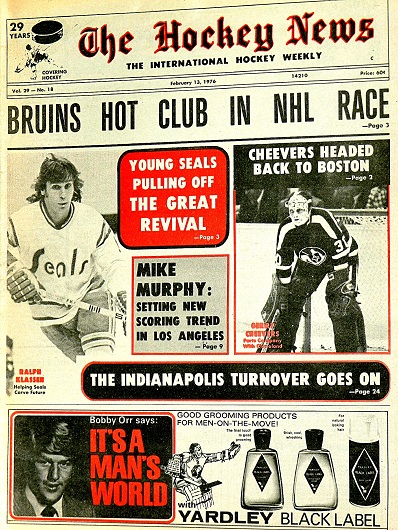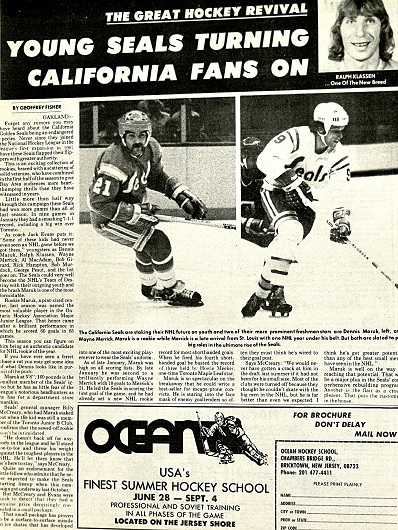 FEB. 13, 1976: This issue, though dated a week in advance, was published 24 hours before Darryl Sittler of the Leafs erupted for his NHL–record 10 points against the Boston Bruins at Maple Leaf Gardens on Feb. 7, 1976. As such, the story of Sittler's game appeared in the Feb. 20, 1976 issue. Yes, Dennis Maruk and the California Seals were "turning fans on" in Oakland (top–right), but not enough to prevent the franchise from re–locating in Richfield, Ohio the following year as the Cleveland Barons. Gerry Cheevers (bottom–left) made it back to the Bruins from the WHA in time to sit on the bench and witness teammate Dave Reece getting annihilated by Sittler and the Leafs, who destroyed the NHL's "hot team" — coached by Don Cherry — 11–4.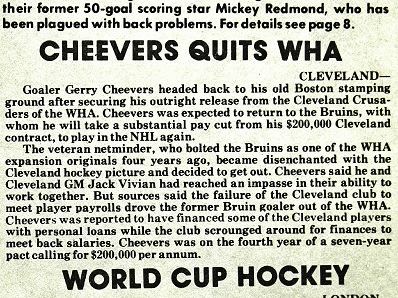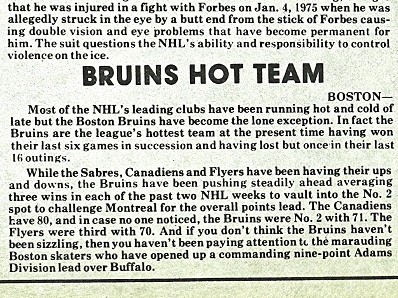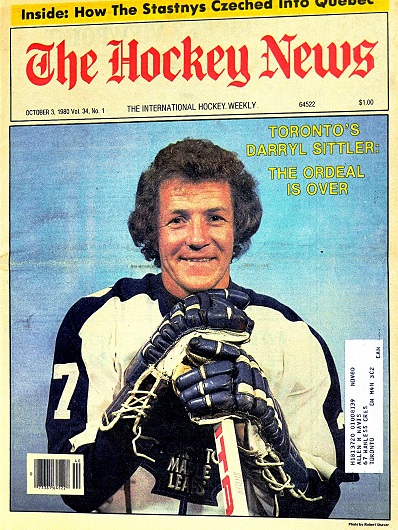 OCT 3, 1980: More premature news, as it turned out. Darryl Sittler's ordeal, that began in 1979 when Harold Ballard re–hired Punch Imlach to run the Maple Leafs, would again flare shortly after Ballard "reconciled" with his captain in the summer of '80. He did so with Imlach hospitalized after suffering a heart attack. Once Imlach returned to work, the battle ensued and Sittler was ultimately traded to Philadelphia in January 1982.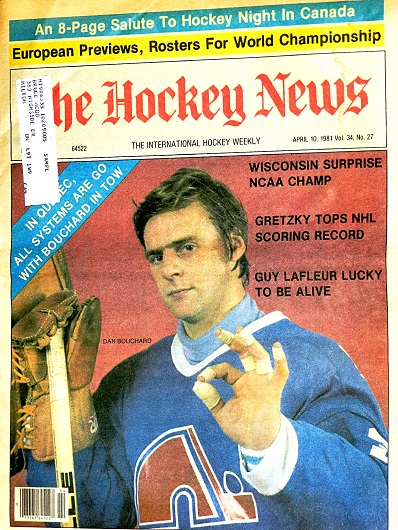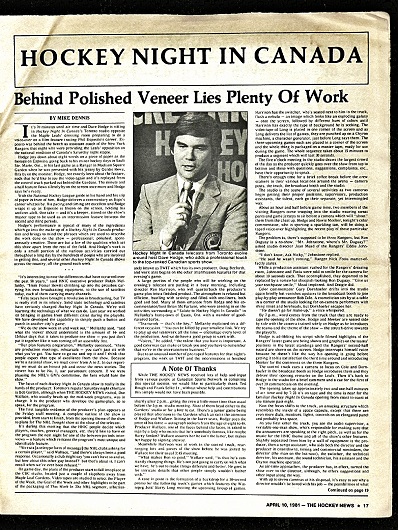 APR. 10, 1981: Everything was A–okay with goalie Dan Bouchard of the Quebec Nordiques heading into the 1981 Stanley Cup playoffs. Bouchard, nine years earlier, had teamed with Phil Myre to form the first goaltending tandem with the Atlanta (now Calgary) Flames. This issue featured a special section on intermission host Dave Hodge (top–right) and the crew at Hockey Night In Canada.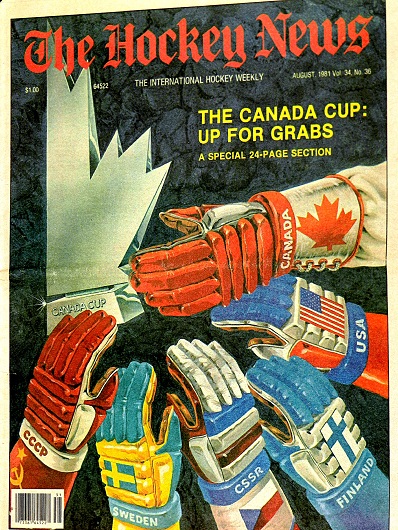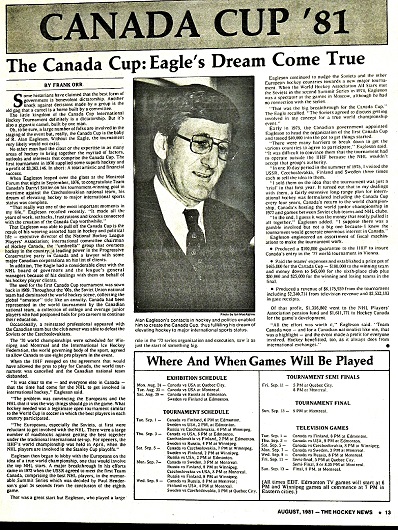 AUGUST 1981: The 1981 Canada Cup (second edition of the international hockey tournament) went from dream to nightmare for Alan Eagleson when the host country got clobbered, 8–1, by the Soviet Union in the gold medal match at the Montreal Forum. Poor Mike Liut tended goal for the battered Canadians.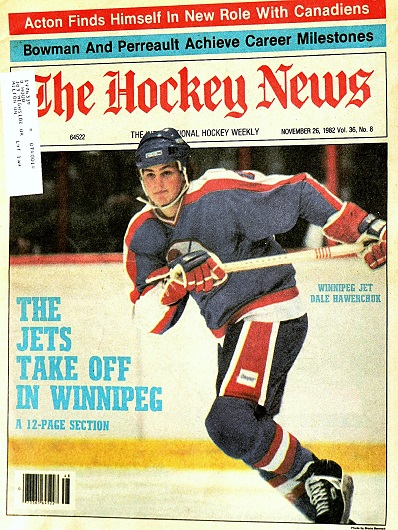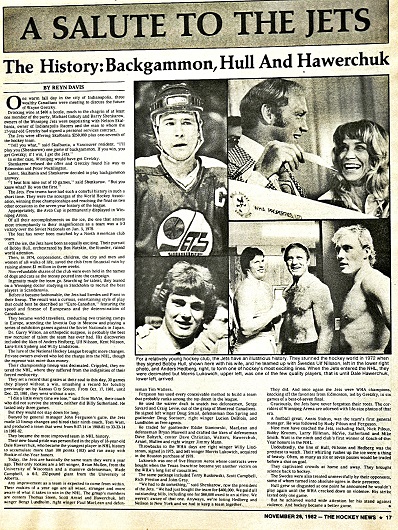 NOV. 26, 1982: The Hockey News continued its special–section salutes into the 1982–83 season — here, featuring Dale Hawerchuk, Bobby Hull, Anders Hedberg, Ulf Nilsson and the original Winnipeg Jets.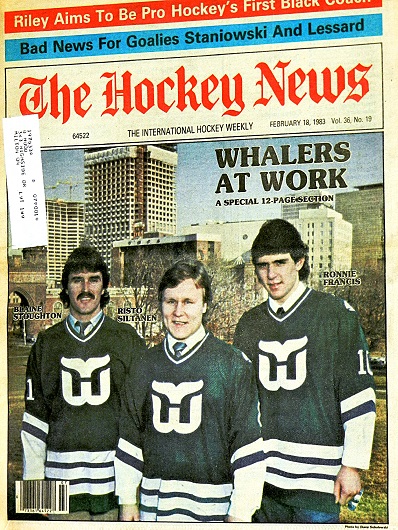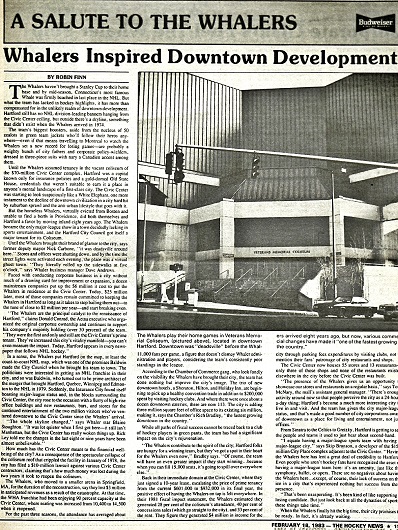 FEB. 18, 1983: The green fish–tails of Connecticut were the focal point of this issue, which featured a young Ron Francis as part of the cover–photo. The Hartford Whalers became the Carolina Hurricanes in 1997–98.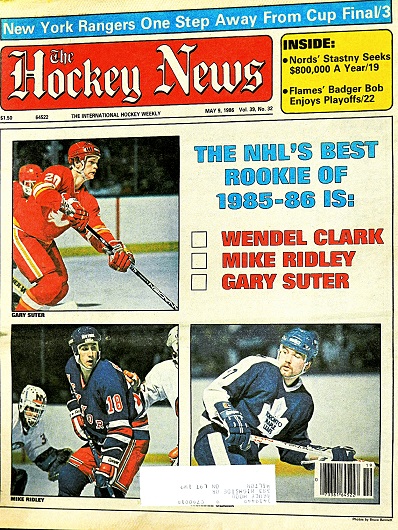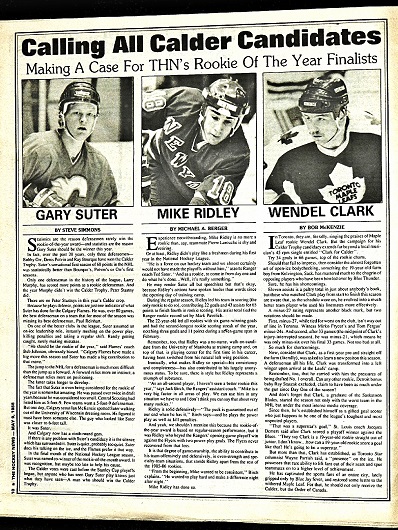 MAY 9, 1986: Bob McKenzie (now of TSN) made a good argument (below) for Wendel Clark to win the Calder Trophy as NHL rookie–of–the–year in 1985–86, but the award went to defenseman Gary Suter of Calgary.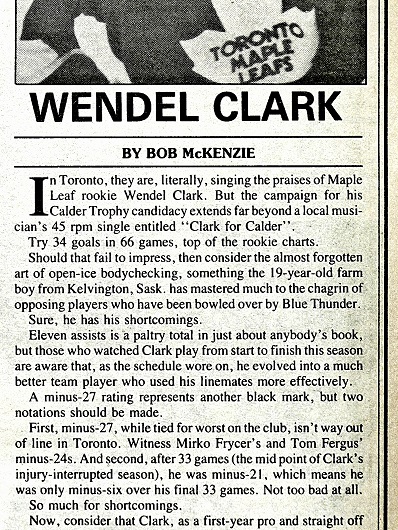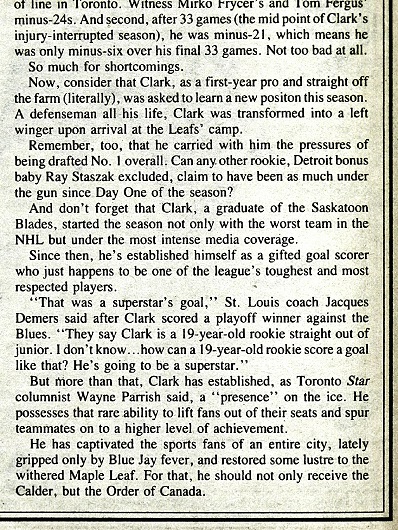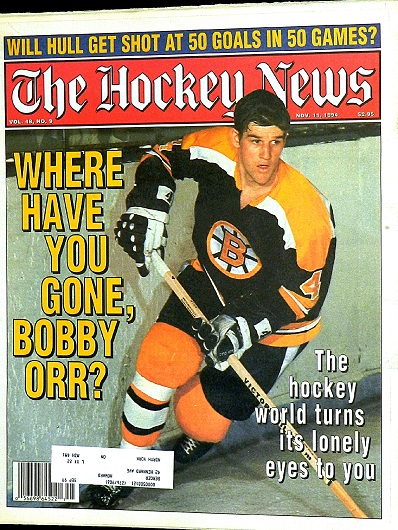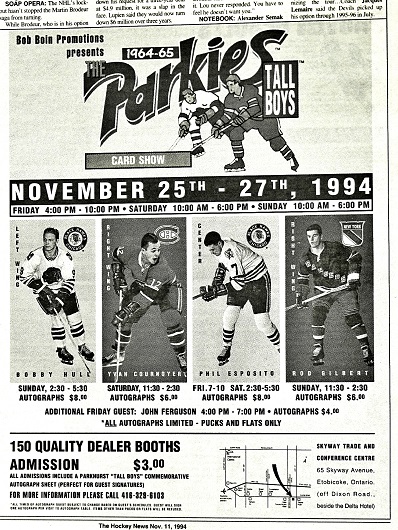 NOV. 11, 1994: In the midst of the NHL's first lengthy work stoppage, The Hockey News was in a nostalgic mood — as evidenced by the cover photo; cover story (below) and numerous memorabilia ads.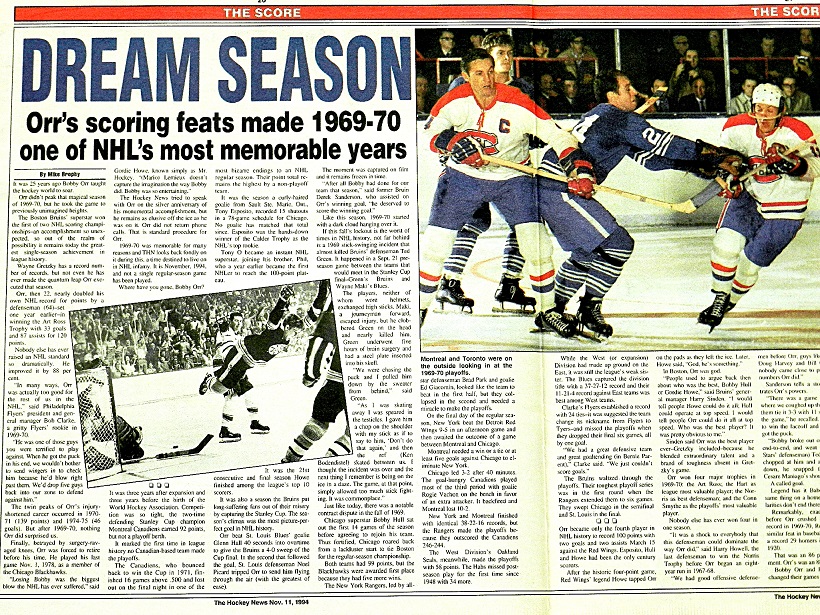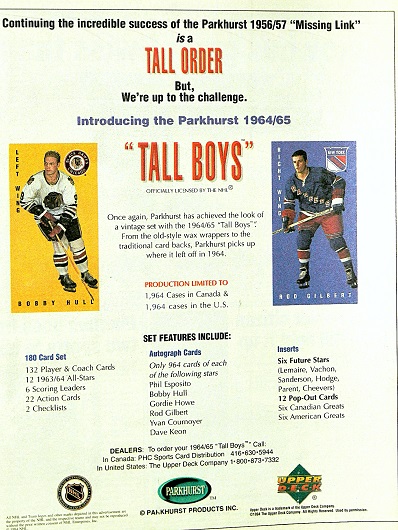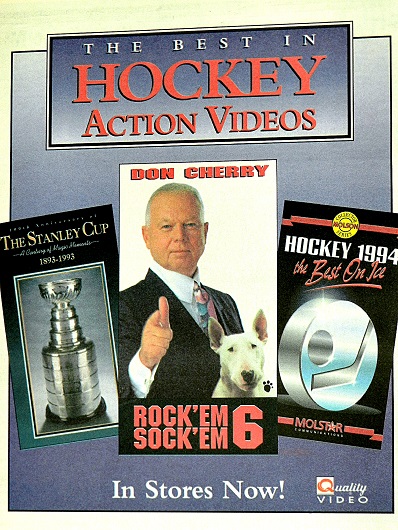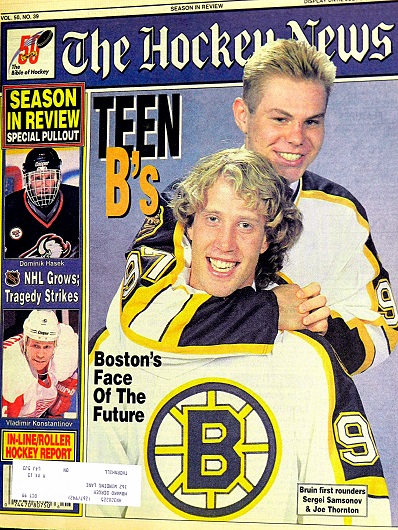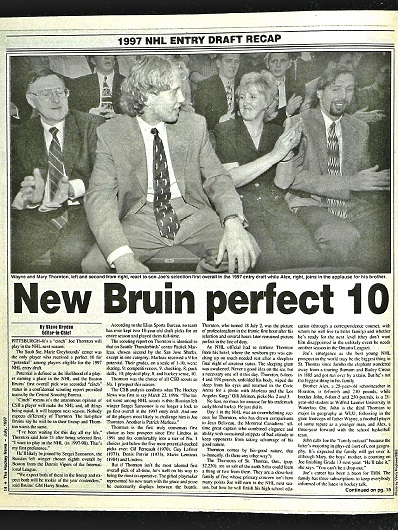 JULY 1997: Who could have imagined, 20 years ago, that a monstrous beard would hide the boyish good looks of Joe Thornton — chosen first by Boston in the 1997 NHL draft at the old Mellon Arena in Pittsburgh? Thornton lived up to billing, but mostly with the San Jose Sharks after a Nov. 30, 2005 trade.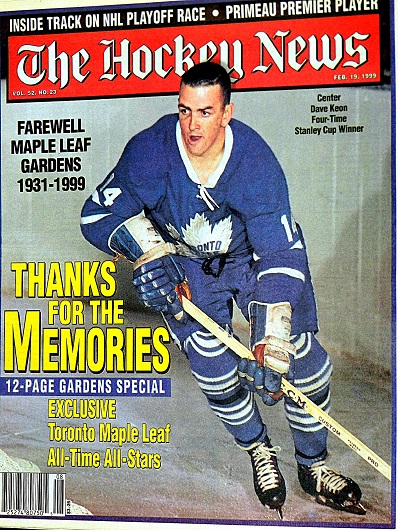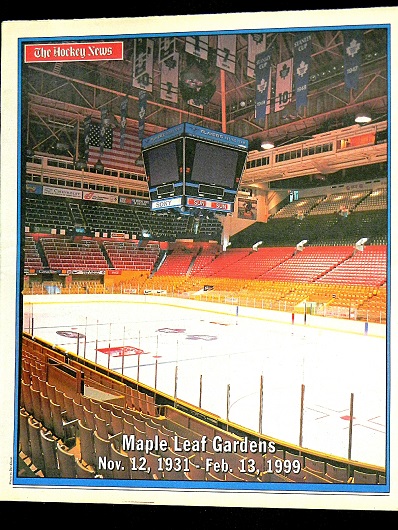 FEB. 19, 1999: Though dated six days after the final NHL game at Maple Leaf Gardens, this issue was actually published 24 hours before the Leafs and Chicago Blackhawks closed out the Carlton St. shrine on Feb. 13, 1999. Chicago hammered the Leafs, 6–2. The late Bob Probert scored the final NHL goal in the arena.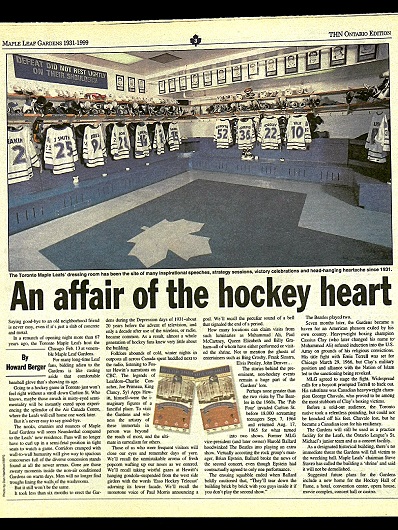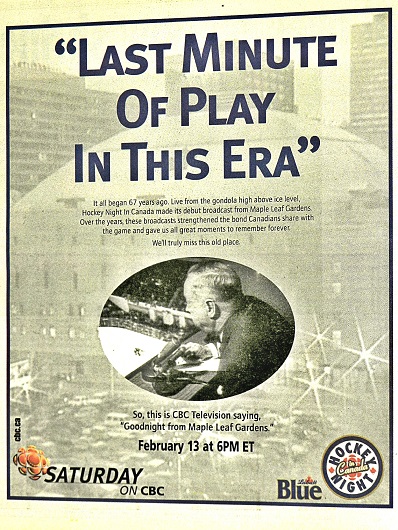 It was quite an honor for yours truly to pen the lead story (top–left) in the Gardens' commemoration.
EMAIL: HOWARDLBERGER@GMAIL.COM