TORONTO (Sep. 28) — So, I've been thinking the past few days… are the Maple Leafs for real? Can they build on their colossal improvement from a year ago? Every hockey fiber in my body says yes. And… yes.
The key, of course, will be health. The Leafs had all medical mulligans on their side last season. Can they go through a second year devoid of long–term injury to their prime components: Frederik Andersen, Auston Matthews, Mitch Marner, William Nylander, Nazem Kadri, Tyler Bozak and James van Riemsdyk? The aforementioned skaters (excluding Andersen) missed a combined 10 games in 2016–17. Matthews, Kadri and JVR suited up for all 82; Nylander 81; Bozak 78 and Marner 77. Andersen started a career–high 66 games in goal. The longest injury–absence of note involved defenseman Morgan Rielly, who sat out six matches after hurting his foot at home against Buffalo, Jan. 17. The club's second and third blue–liners, Jake Gardiner and Nikita Zaitsev, played the entire schedule. So, the Leafs were markedly resilient and have added a veteran, Patrick Marleau, that hasn't missed a game in nine years, dating to 2008–09 with San Jose.
It might be unreasonable to expect another season of near–perfect health, but predictions are always offered on the basis of an intact roster. And, with that in mind, I submit the Leafs are talented and deep enough to play into the Stanley Cup semifinals next spring — a feat last accomplished by the club in 2002, under the late Pat Quinn. Were general manager Lou Lamoriello, in the interim, somehow able to acquire a Top–6 National Hockey League defenseman, the Leafs might be good enough to win the Eastern Conference. But, that move will be difficult to consummate and the current team isn't sturdy enough on the back end to play for the Stanley Cup. Nonetheless, an appearance in the Conference final would be quite an achievement for a club that finished dead–last in the overall NHL standings just two seasons ago.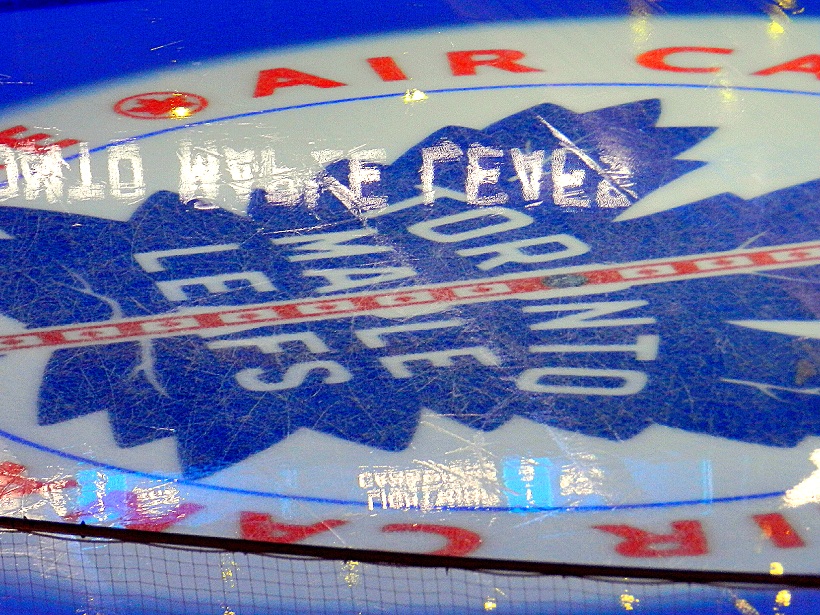 THE LEAFS WILL LIKELY SHINE AGAIN AT AIR CANADA CENTRE THIS SEASON.
At the moment, I'm wrestling with the other clubs that would challenge the Maple Leafs for the Eastern title. I do not believe Pittsburgh will be hungry enough to mount a third consecutive Cup challenge, but I bet (figuratively) against the Penguins all last spring, so who knows? Tampa Bay, with a healthy Steven Stamkos, has to be considered a serious threat and I'd keep a very close eye on Columbus, which added the prolific Artemi Panarin (from Chicago) to its arsenal in the off–season. If Sergei Bobrovsky can replicate his marvelous year between the pipes, the Blue Jackets could well become the team to beat.
Out west, I'm inclined to stay with defending–champion Nashville, given the Predators' deep and gifted blue line (Roman Josi, Ryan Ellis, P.K. Subban, Mattias Ekholm). Had center Ryan Johansen been healthy against Pittsburgh, the Penguins may not have repeated as NHL champion. Watch out, also, for the young, dynamic Edmonton Oilers. An all–Canadian Stanley Cup final — Toronto vs. Edmonton; Auston Matthews vs. Connor McDavid — is hardly difficult to envision sometime in the near future. But, not right away.
IT WAS 45 YEARS AGO TODAY…
September 28, 1972 remains, arguably, the seminal moment in international hockey annals — most assuredly for Canadians, such as myself, old enough to remember Paul Henderson scoring in the last minute of play, at Moscow, to beat the Russians. Younger hockey fans in this country will favor Mario Lemieux's late goal (on a feed from Wayne Gretzky) that decided the wondrous Canada Cup tournament of September 1987 (also against the Soviets). Or, naturally, the "golden goal" by Sidney Crosby, in overtime, that beat the Americans and won the men's hockey tournament at the 2010 Winter Olympics in Vancouver.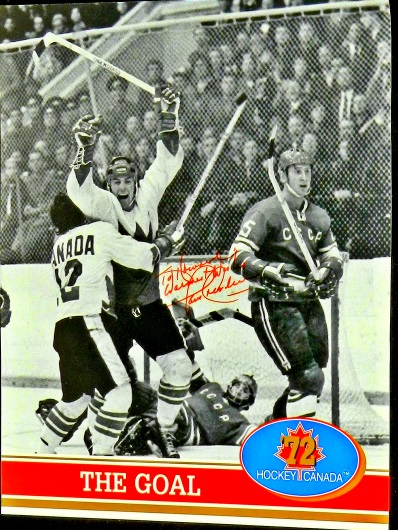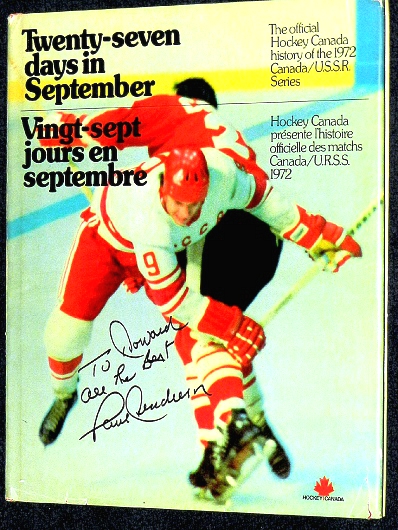 COVETED SOUVENIRS: PAUL HENDERSON SIGNED A PHOTO OF HIS SERIES–WINNING GOAL CELEBRATION, AND THE COVER OF A BOOK ON THE 1972 CANADA–RUSSIA SERIES, TO YOURS TRULY.
Truth be known, I'd rather forget my whereabouts when Henderson scored his goal, late in the afternoon, Eastern time, 45 years ago today. During that grand moment of Canadian history, I was staring at a urinal inside Dufferin Heights Junior High School, north of Toronto. Few other Canadians, I would suspect, were peeing when Henderson slid his own rebound under goalie Vladislav Tretiak with 34 seconds left in the eighth game. But, I was in a crisis — high–tailing out of my Music class, where an old black–and–white TV (with rabbit–ears) showed the decisive match. Luckily, I suppose, the school's P.A. system was simultaneously broadcasting Bob Cole's play–by–play on CBC Radio. I was therefore able to hear the goal and I'm not certain, to this day, whether I was fully "zipped" as I raced back to the Music room in time for replays — and to rejoice with my fellow students. I simply recall being relieved… on two counts.
I was just more than 13½ years old during the 1972 Canada–Russia series — prior to which I went to the local convenience store and bought a Beatles scrapbook (below) to maintain a record of the hockey summit: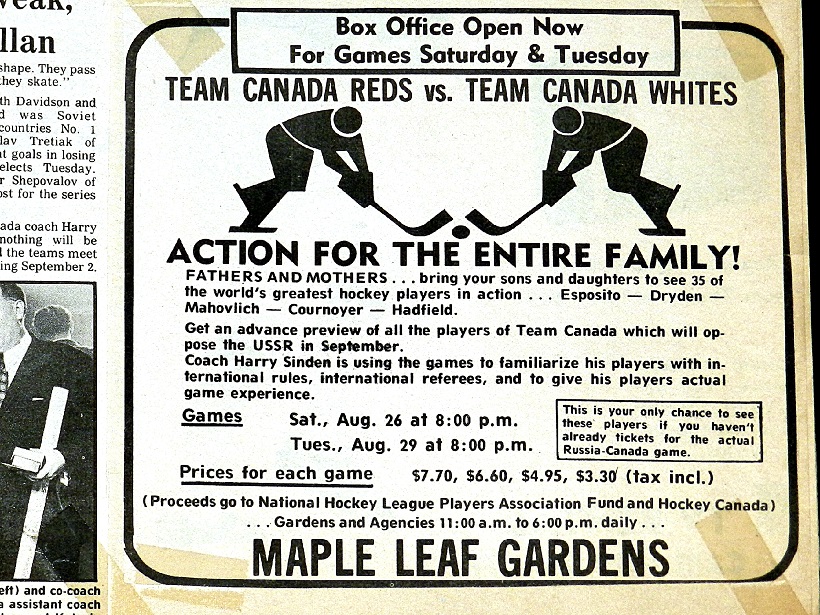 TRAINING CAMP FOR TEAM CANADA TOOK PLACE, IN AUGUST 1972, AT MAPLE LEAF GARDENS. COACH HARRY SINDEN ARRANGED FOR A TRIO OF INTER–SQUAD GAMES, WITH TICKETS SOLD TO THE PUBLIC (NEWSPAPER AD, ABOVE). I WAS ATTENDING THE COLLEGE HOCKEY SCHOOL CAMP THAT MONTH — OPERATED BY NHL PLAYERS LOU ANGOTTI (CHICAGO), BOB NEVIN (MINNESOTA) AND TIM ECCLESTONE (DETROIT). ANGOTTI, NOW 79 AND LIVING IN FLORIDA (HE'S A FACEBOOK "FRIEND"), ACQUIRED A BLOCK OF GREY SEATS AT THE GARDENS AND WE HOCKEY CAMPERS ATTENDED THE THIRD AND FINAL RED vs. WHITE GAME (AUG. 29). I HAD BEEN AT THE FIRST MATCH WITH A FRIEND, ONE WEEK EARLIER. BOTH TICKET STUBS, STILL IN MY SCRAPBOOK, ARE SHOWN HERE: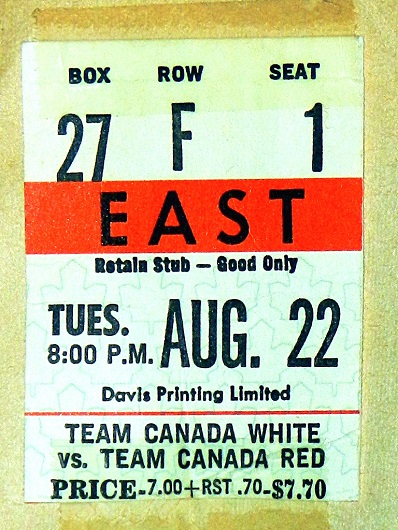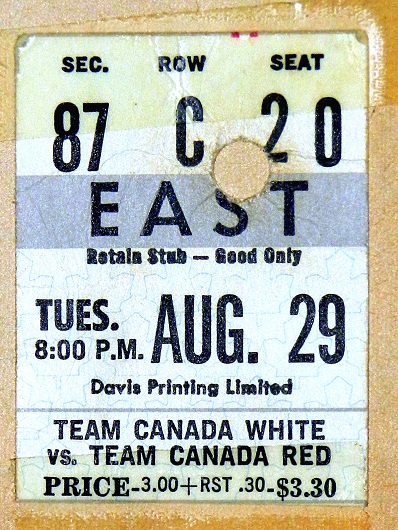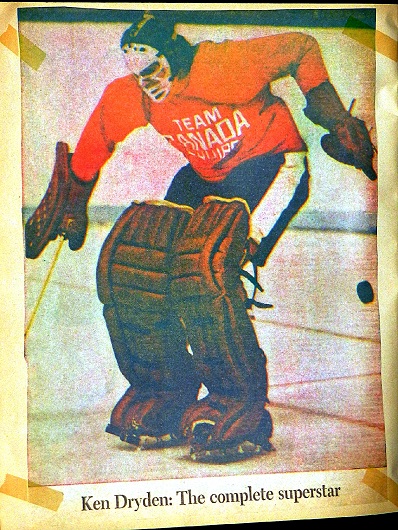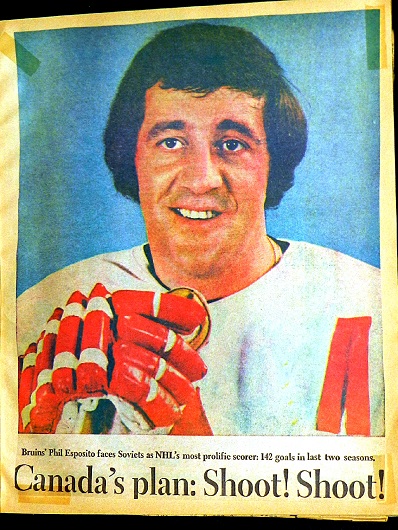 NEWSPAPER COLOR PHOTOGRAPHY WAS STILL QUITE RARE IN 1972. AS SUCH, I MADE CERTAIN TO PLACE THESE ITEMS (ABOVE AND BELOW) IN MY CANADA–RUSSIA SCRAPBOOK.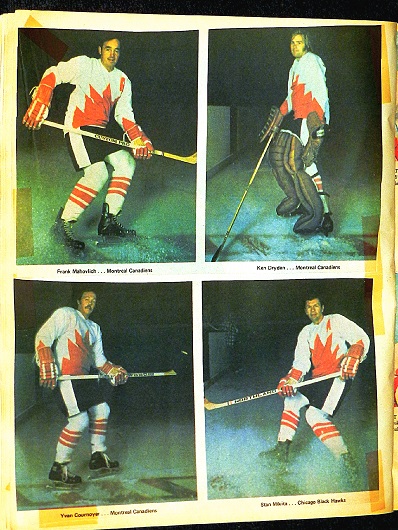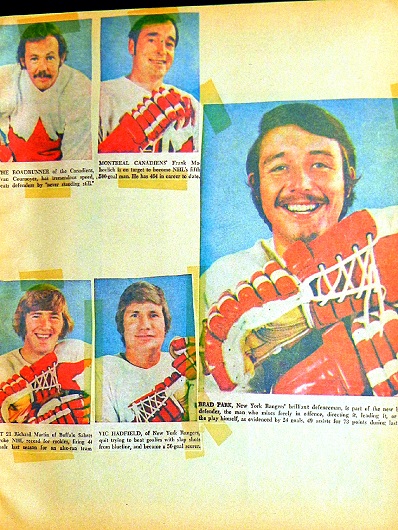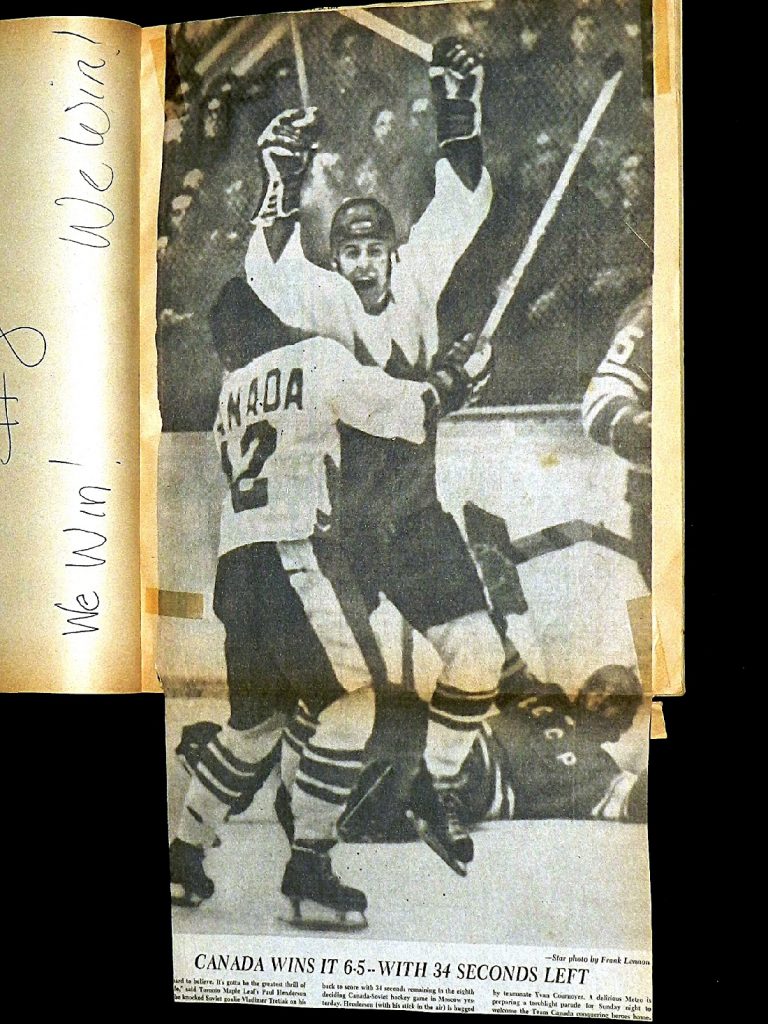 MY SCRAPBOOK PAGE (ABOVE) OF FRANK LENNON'S NOW–LEGENDARY PHOTO FOR THE TORONTO STAR OF PAUL HENDERSON LEAPING INTO THE ARMS OF YVAN COURNOYER SECONDS AFTER BEATING VLADISLAV TRETIAK WITH THE SERIES–WINNING GOAL. LENNON WAS AT ICE LEVEL, NEXT TO THE PENALTY BOXES, AT THE LUZHNIKI PALACE OF SPORTS IN MOSCOW. THE TORONTO SUN — THEN LESS THAN A YEAR OLD AND A STEAL FOR 10 CENTS — CLEVERLY RE–NAMED ITSELF (BELOW) THE DAY AFTER THE SERIES. HENDERSON, AT THE TIME, WAS A MEMBER OF THE TORONTO MAPLE LEAFS.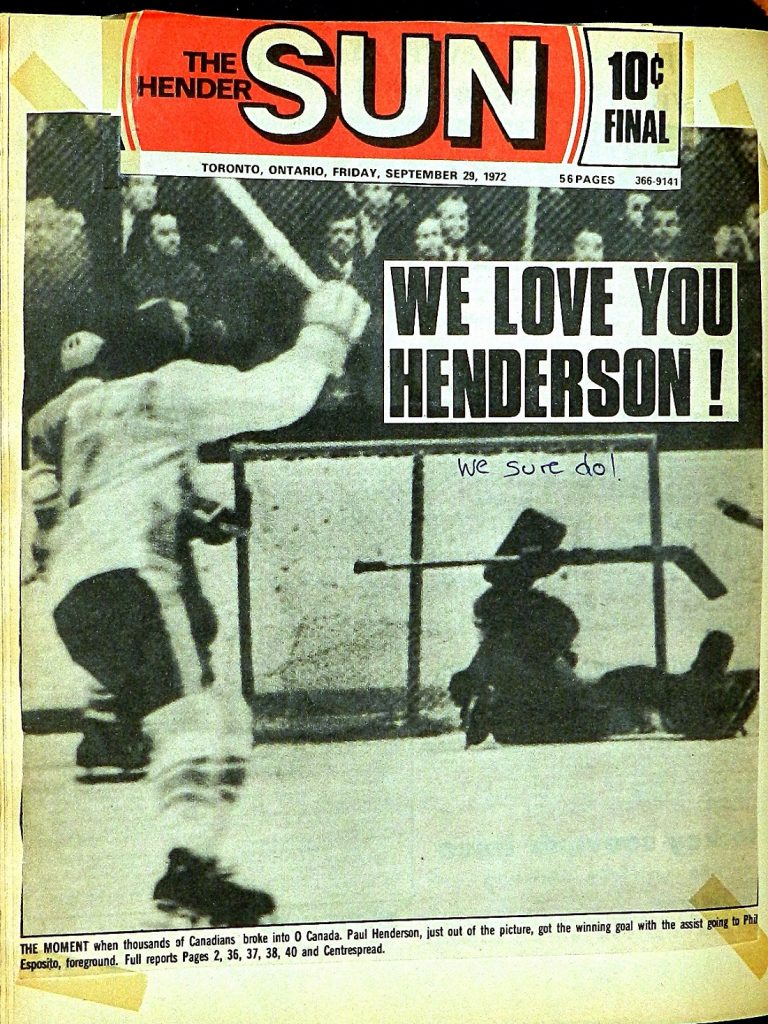 LOOKING BACK… COUNTING DOWN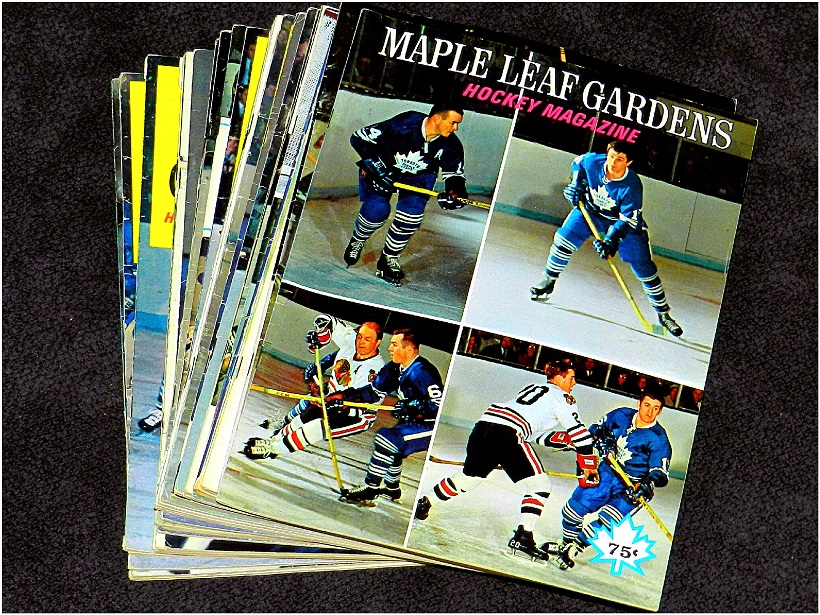 Continuing to look at my collection of Maple Leaf Gardens hockey programs leading up to the 100th anniversary of the first game in Toronto franchise history. Leafs will mark the occasion with a Tuesday–afternoon match at Air Canada Centre, Dec. 19, against Carolina. In my last blog (http://bit.ly/2fQW2Zt), I displayed program inserts (with line–ups, scorecard, etc.) from games during the 1968–69 and 1969–70 NHL seasons. They were tucked inside the Maple Leaf Gardens Hockey Magazine — a large stack of which (above) I have kept through the years. Here is a random selection of MLG Magazine covers from '68–69 and '69–70: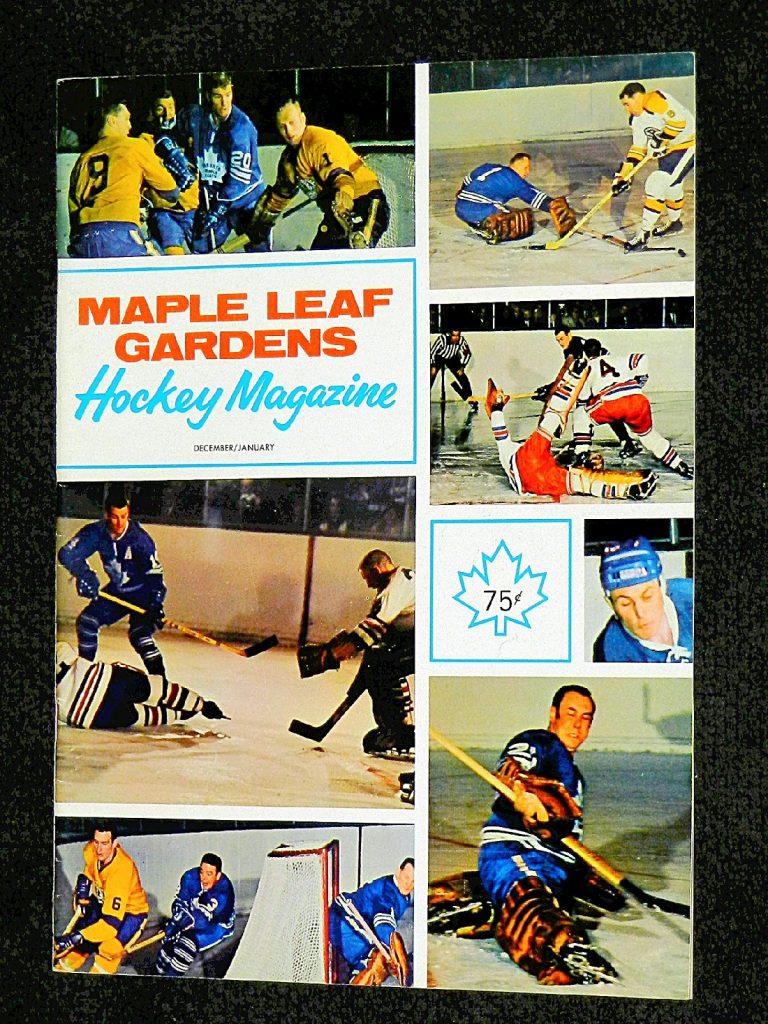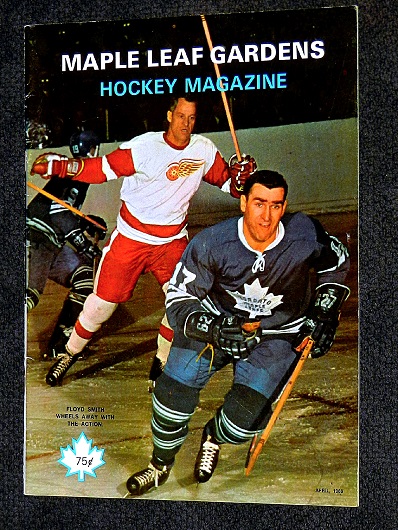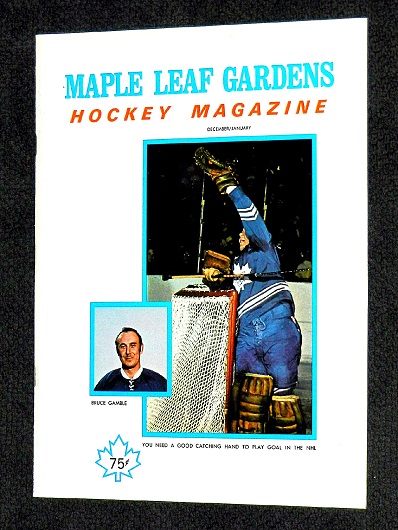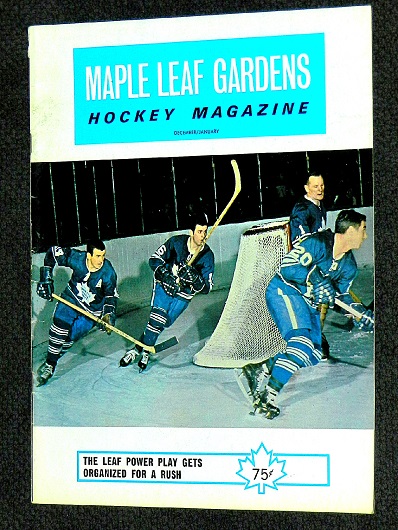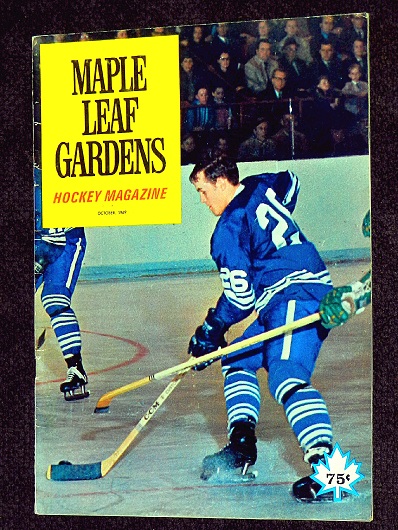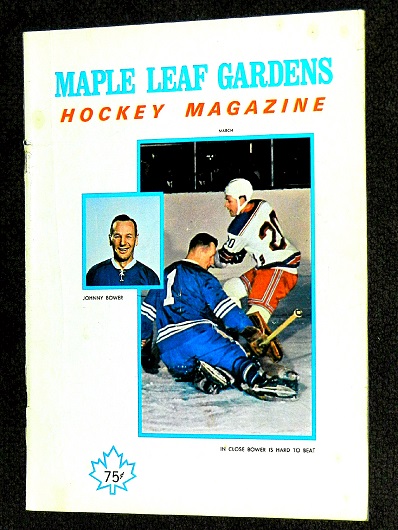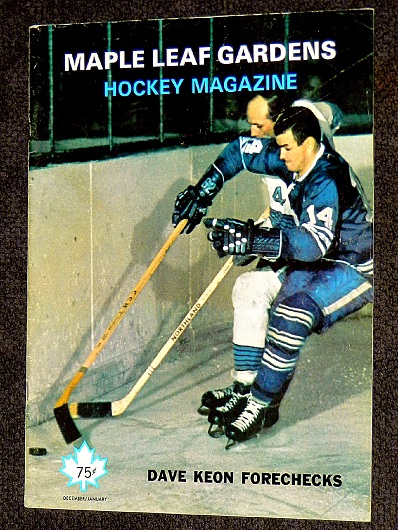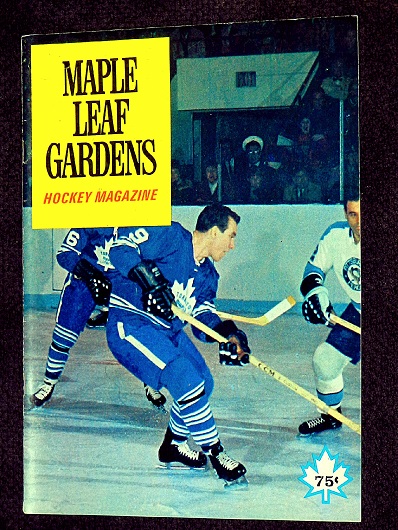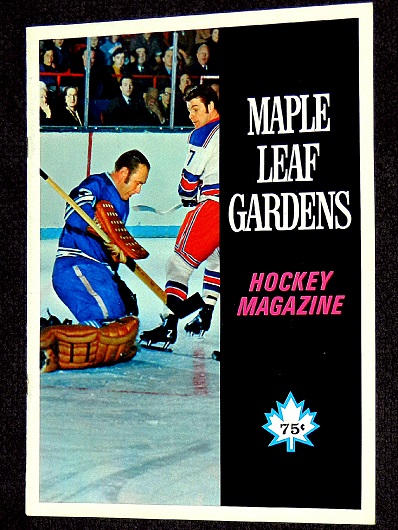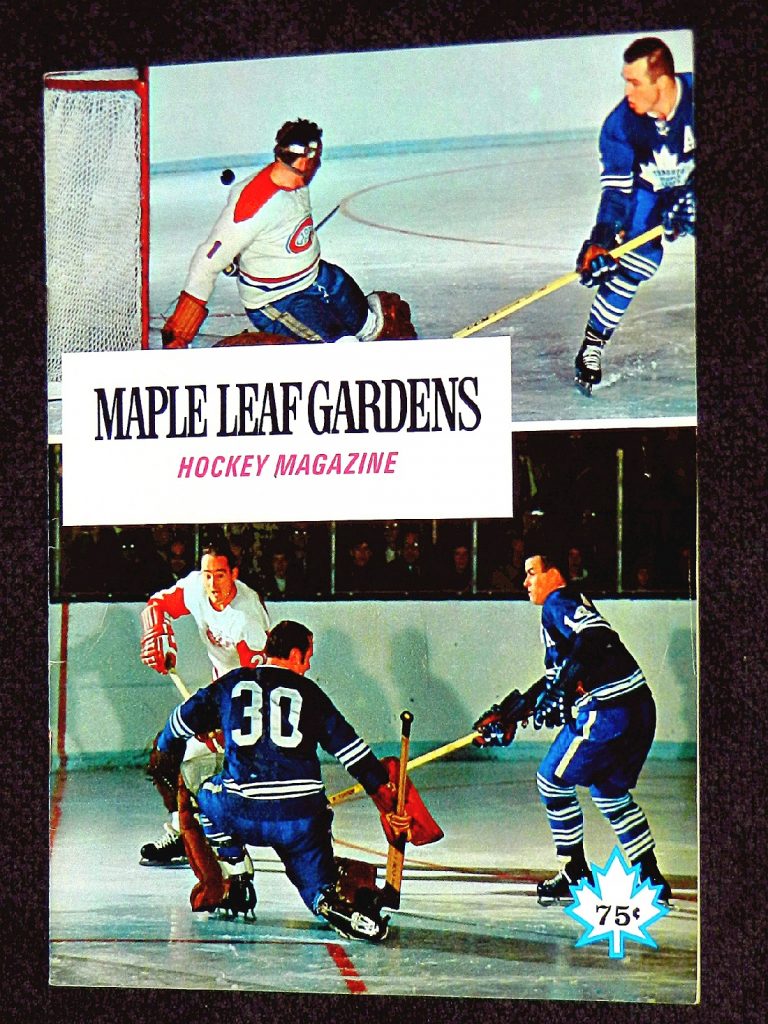 EMAIL: HOWARDLBERGER@GMAIL.COM