TORONTO (Nov. 24) — This past week rekindled wondrous memories from my time covering the Maple Leafs for The FAN–590. Particularly, the era that began in the summer of 2005, when Dwayne Klessel — known better as "Eklund" — asked me to comprise blogs that would help launch his monster website, HockeyBuzz.com. I was only too pleased to offer written opinion about the Blue and White — just beginning its franchise–record playoff absence of seven years that followed the lost season of 2004–05 (canceled by an owners' lockout). Therefore, and to put it mildly, these opinions were hardly flattering.
Nothing stings more than the truth. As such, and after a decade covering the Leafs on radio, I became rather an anti–Christ among Internet followers of the hockey club. After awhile, I began to embrace the "villain's" role — my detractors failing (or refusing) to recognize that "poking the bear" was fun–and–games. As they pulled hair and bounced off walls, I smirked. All of this came to roost again last week after I wrote a fictional blog, absurdly suggesting the Leafs would trade Auston Matthews had they won a fourth consecutive game in his absence. I liberally quoted a "team executive speaking on behalf of general manager Lou Lamoriello" — which, alone, should have tipped off any observer familiar with the ways and means of the hockey club.
Instead, likely 24,800 of the 25,000–odd people that fell for my alleged "click–bait" wound up taking the bait — somehow believing Lamoriello would unload the franchise cornerstone to save a few dollars. Really, they did. And, now, they're all pissed off at me once again… though clearly more–so at themselves for getting "hooked". Which was precisely my objective in making the blog sound so newsy and legitimate. The precious few that have a sense of humor are bantering with me in a convivial way on Twitter. The angry ones either still believe the blog was serious ("how could the Leafs do something like that!") or have chosen the ultimate punishment: un–"following" me on social media and causing my tender heart such anguish.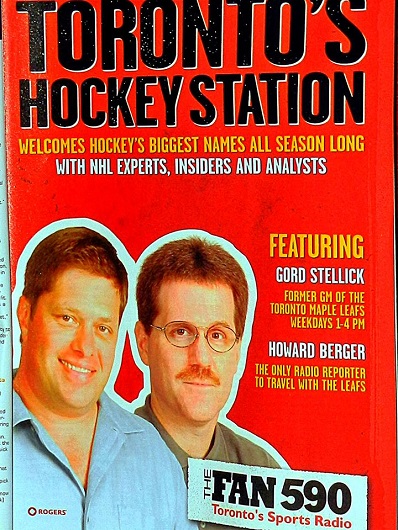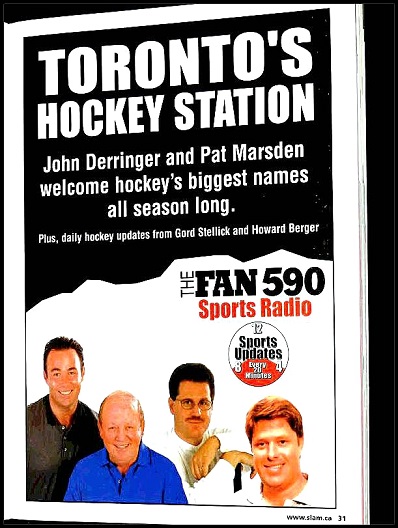 For those that may be pondering the genesis of my Internet "kinship" with Leaf zealots, I went back into the archives and found three items. The first was a HockeyBuzz column written by yours truly on Oct. 30, 2008 after Forbes Magazine revealed its annual value–ranking of National Hockey League franchises. Despite a then 41–year Stanley Cup drought — and working on the third of a seven–year playoff famine — the Leafs were again positioned at the financial apex of the 30–team league.
I reacted coolly and dispassionately with these kind words:
Oh, how they must be chuckling in the ivory tower on Bay Street!
Arguably the worst team in the National Hockey League since the lockout continues to be the most lucrative commodity on skates. Even the tall foreheads at Maple Leaf Sports and Entertainment have seemingly thrown in the towel on their annual dissing of Forbes Magazines' NHL value rankings. Normally, by the evening of the announcement, CEO Richard Peddie is on record suggesting that no person outside the hallowed halls of the Air Canada Centre could possibly have a line on the Leafs' monetary worth. This is either an effort to keep the tax people at bay, or to avoid laughing out loud at the sheep that form the lifeblood of the company.
Yes, that is YOU, Leafs Nation.
An insatiable willingness to accept whatever garbage is tossed your way each year lines the pockets of the executives you purportedly "hate" [I see that word a lot in my e-mails]. No form of indignity is powerful enough to dissuade you from the uncontrollable love of your Blue and White. You bitch… and moan… and go insane over the always–accurate appraisals of the team in the media. Depending on the hour of day, you either castigate or lionize members of the hockey club — often the same player. The familiar disappointment of missing the playoffs on April 8th is washed away with delusional fantasies by April 9th. And, always, you are there to buy every ticket; purchase every jersey; watch every game on TV; lose your mind over every word written and spoken about the team [the part I like best], and generally cradle the habit you have no power to temper, let alone break. You are, by any measure, the most easily placated fans in all of sport — rivaled only by the zombie-like baseball fanatics on the north side of Chicago.
And, boy, do you make money for people. Even media scrubs like me. I can't begin to tell you what your devotion to these blogs is worth. I'm particularly thankful for the e-mailers that swear they will never again read my opinions, only to repeat that threat after the next blog…. and the next one… and the one after that. Probably the same folks that promise never to watch their blundering team after another home–ice embarrassment, only to count the hours until the puck drops again.
Knowledgeable? Where do I start? The celebration is already underway over the three–out–of–four games streak in October that may ultimately lift the team into its habitual 11th or 12th–place roosting in the Eastern Conference. What more could any devoted fan wish for?
Face it… you just can't control yourselves. And, the folks on Bay Street love you for it… so much so, that they refused to budget for playoff dates next spring at the ACC. I mean, why go down the same path of futility for a fourth consecutive year? Season–ticket renewals are dispatched after the Stanley Cup tournament concludes, prompting a wild stampede to the mailbox — cheques faithfully enclosed; interest about to accrue. The extra kick in the wallet from 100 percent renewals in early summer surely takes the sting off lost playoff gates, don't you think?
No wonder King Richard and Lucky Larry are indebted to you.
You ask for nothing, and give everything. What a perfect world some people live in.
Inexplicably, this blog annoyed a few folks.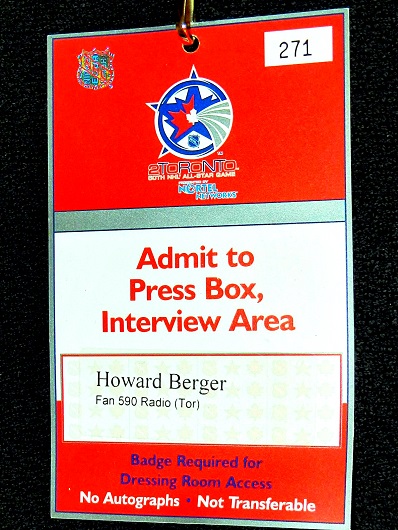 It was promptly followed by a plea from the "Jonah" character who created TorontoSportsMedia.com so he could kvetch about the miscreants that upbraid his beloved hockey team.
Here was Jonah's rant (spelling and grammar errors included):
OK Leaf Nation, It's time. It's time we unite and demand that Roger's fire Howard Berger. His latest blog is repugnant. It is time we demand better.
[A large portion of my blog was quoted]
This is the same guy who wrote such glowing things about the team only hours ago:
"For whatever it's worth, the Maple Leafs have probably been the NHL's surprise team of the first three weeks. And given what he is extracting from his players almost every night, Ron Wilson might be the best coach in the league to this point. He has pushed most of the right buttons with his line-up, and a change of dynamic in the dressing room has been effective. Wilson's request that his players attack the opposition goal more aggressively has produced extraordinary results in the past four games, as the Maple Leafs have averaged roughly 40 shots per night. Toronto's 4-3-3 record after 10 starts is more than acceptable, given the near absence of expectation; in fact, it seems almost spectacular."
What happened? Did Howard have to sleep on the couch last night? Did someone get him drunk last night? Why, is he so late on the Forbes story? This is the same Howard Berger who wrote this right? Is it possible that Berger is schizophrenic?
[Another large portion of the blog appeared]
Howard, you are the one who was celebrating their start, remember the surprise of the NHL, Ron Wilson coach of the year? This world will be perfect when you are off the air. We can live with negativity, but you have crossed the line. Leaf Fans have spent too much time writing your cheques. Truth be told, we don't like Cox or Simmons. They, however are not morally reprehensible. Howard, you are the antichrist. We won't rest until you are gone… Then, when you are, what a perfect world we will live in.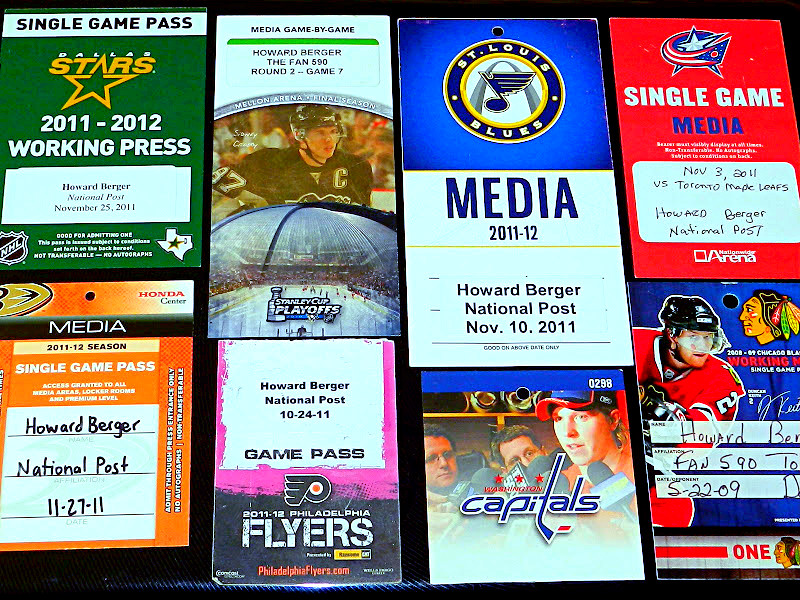 Having checked with a psychologist for schizophrenia (no symptoms), I was honored to be enlightened about an Internet movement aimed at my demise. It prompted the following HockeyBuzz response:
TORONTO (Nov. 3) – Finally, I have something in common with Richard Peddie.
It has nothing to do with salary, or responsibility at Maple Leaf Sports & Entertainment, as King Richard would never threaten his own job security by placing me in charge of hiring the next GM of the Leafs. Richard and I, however, are the disconsolate subjects of websites aimed solely at our demise. Yes, a helpful e-mailer sent me an attachment this evening – "firehowardberger.com" has joined cyberspace alongside the more entrenched "firerichardpeddie.com." And, you thought Peddie was in a class by himself.
Anyhow, the preamble to the latter–day website – addressed to my boss, the general manager and program director at THE FAN-590, reads as such… "Dear Nelson Millman: We Leaf fans are sickened by the work of Howard Berger. We, the undersigned, demand that his services with FAN-590 be terminated immediately. We are the station's loyal listeners. If Mr. Berger is not terminated immediately, we will cease supporting your advertisers until such a time as he is fired."
I spoke to Nelson tonight and though I couldn't get him to commit to a raise in salary, I'm still confident I can work on him… but only if the signature count on the petition surpasses 1,000. At the moment, it doesn't appear promising, as the paltry total sits at less than 40. Had the "firehowardberger" site been launched a bit sooner, I may have been able to capitalize on the momentum from my "Most Valuable Losers" blog last Thursday. Truth kills in Leafs Nation and, surely, the signature flow would have been greater by now. But, Nelson hasn't given me a deadline, so I'm confident there is still opportunity for the count to surge upward.
In the meantime, I'll have to turn to King Richard for counseling. Only he knows how to weather such a storm; I'm still learning. I hope to view top-secret videotapes from the MLSE Board meeting in the summer of 2007, when Richard and Larry Tanenbaum almost came to blows over the future of then–GM John Ferguson. Apparently, the anti–Ferguson forces – lead by Tanenbaum – executed a frontal assault on King Richard, only to be scattered by an unseen voice that reverberated through the meeting room: "WE, THE TEACHERS, SUPPORT RICHARD!!!" the voice boomed.
I have no such advocate. In fact, I had to convince Nelson to not add his name to the petition. It might have inched me closer to the 1,000 mark, but the optics would have been lousy.
Oh yeah, the threat of boycotting advertisers from the "firehowardberger.com" folks had me mildly concerned. But, I checked the (commercial) spot–log tonight and TOYS 'R US isn't part of our clientele. Whew!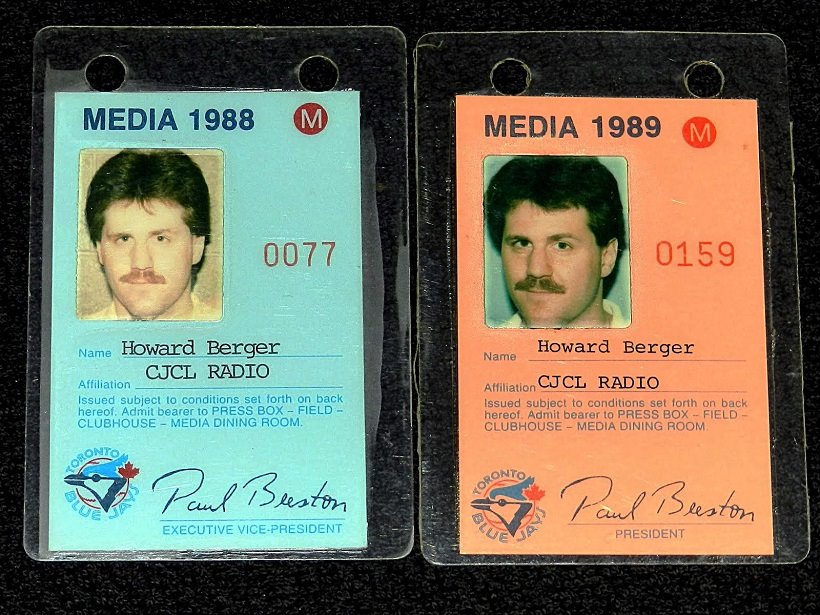 Then came this rebuke from the website MapleLeafsHotstove (again, spelling/grammar errors intact):
Howard Berger's At It Again…
I had just sat down to write a post on Bob McCowan and his "Obama won because he is black comment" as I promised I would, when I took a gander over at the fan website and saw that Happy Howie had a new blog post that wasn't prominently covered on the Hanky site.
I have to admit, when he covered our Fire Howard Site the first time I was stunned, the fact that he has mentioned it again, well…I am almost speechless.
"I've enjoyed your attempts to "fire" me this week, and I'm pleased to notice that a number of you took the silly website with the humor it warrants. But, after a flourish of early entries, the signature count has slowed to a trickle in recent days, and that's not good. As I mentioned earlier in the week, I'm planning on hitting up my boss, Nelson Millman, for a raise, but I have no chance of success until the signature count reaches at least 1,000. So, don't stop now."
"A lot of "heavy hitters" and some folks rather close to me have joined the firehowardberger bandwagon. In fact, people have signed MY name to the petition six times. My wife, Susan, is on the list as "Mrs. Howard Berger" but I know she'd never endorse my dismissal, given the amount of time I'd be lurking about the house. Even Nelson's name is on the site after he promised he would not get involved. But, I'm suspicious of anything that would drive the signature number toward the "raise" level."
Have to admit we have been asleep at the switch as our plans to take the site to the next level. We will get right on that, about as quick as we get Sean Avery to fact check your most recent reports.
"How about these high-rollers on the petition?
STEVE SIMMONS AND DAMIEN COX: Never would my fellow "Leaf haters" jettison one of the buffers existing between irate hockey fans and themselves."
ALEC BROWNSCOME: He swore in an e-mail that it's all B.S.; that he doesn't wish to be the lone "Leafs" blogger on HockeyBuzz. But, I don't buy it."
Right but down the dial on his own site Alex Tran certainly had some choice words for you:
"I'm not even sure how to respond to something like this, particularly the point about how "Truth kills in Leafs Nation". Howard is the final word on all things Leafs? He's the self-proclaimed speaker of the "Truth"? Talk about arrogance. I would love to speak my mind about our dear friend, but I regret that I likely don't possess enough of the approriate vocabulary in order to do so.
"… but only if the signature count on the petition surpasses 1,000. At the moment, it doesn't appear too promising, as the paltry total sits at less than 40?.
Word of advice Howard? I wouldn't criticize the reader count of 40 (which is now over 100 as I type), considering your 14-month high at the FAN 590 Blogs (spanning I don't know how many blogs) is 41 comments.
So, the McCowan blog will have to wait for a bit, Howie's latest post got me sidetracked.
Meanwhile, Howie wants me to remind you to sign up:
sign the petition at http://www.firehowardberger.com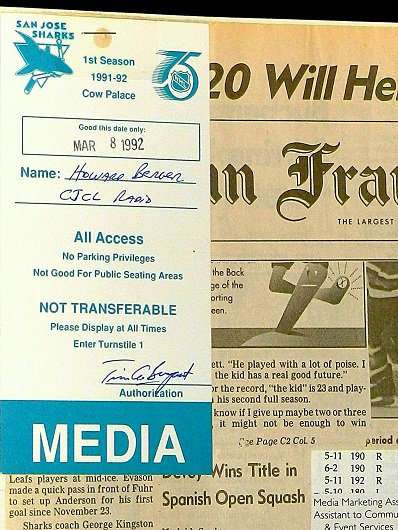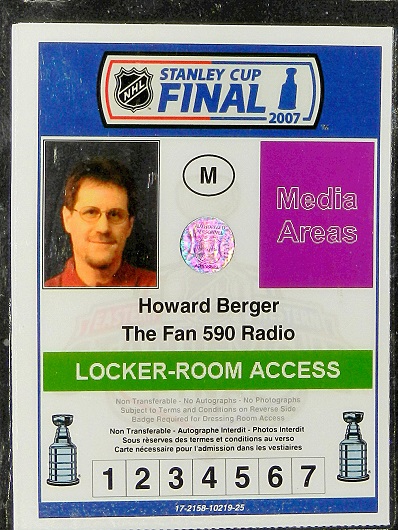 Sadly, the "firehowardberger" website failed. Then vanished.
Not long afterward, Rogers Communications began lopping off radio employees earning "senior" salaries and not named Bob McCown. I survived this purge for nearly 2½ years before becoming the second–to–last person handed walking papers (on June 1, 2011). My friend and long–time FAN–590 colleague, Barb DiGiulio, ended the process a few months later. So, ultimately, the Internet militants got their wish. But, for only about six hours… or until this website (not in its current form) was launched on the evening of June 1, 2011.
As proven by my "Matthews trade" blog last week, the herd is still paying attention.
For that, I offer my deepest gratitude. 🙂
EMAIL: HOWARDLBERGER@GMAIL.COM